Toukley and District Cycle Club Inc
Ride Reports - January 2011 to November 2012
Good conditions with cloudy skies and max temp of 22°C and no breeze attracted over 25 riders this morning. Mike led this unusual ride of 58km, firstly through unknown streets and bike path in Toukley, then around the back of Mingara, Beckingham Road, Palm Valley Road, Leetes Lane, Hansen Road to Tumbi Road all in the bailiwick of Tumbi Umbi, then to Bellevue Road to Batto Bay where we ate lunch. Doug excelled in his rôle of sweep.
The humidity seemed high, as despite the cool breeze we were perspiring profusely. As soon as I had eaten my lunch I remembered that my wife had undergone surgery this morning, so I set off home to see how she was and make her lunch. She's OK, just had some BCC frozen off her lip. Still ate her lunch but! So I presume the others made it home OK in the absence of any reports to the contrary.
Danny
Twelve fearless riders met at Morisset rail for today's ride led by Steve. This includes a new rider, Cindy, who looked spiffing on her new racing bike, but struggled as she hadn't ridden for months.
We all struggled as the temperature went well over the predicted 28 to a punishing 35°C. It was only a lovely wind-change from NW to east about noon that saved us. Annie S and I failed to complete the full length of Martinsville Road, but as I had ridden from home (an extra 20km) and it was so hot, I felt no guilt.
Small Paul had also ridden from home, and Big Paul rode from Doyalson to add extra. I think these guys also rode back from Morisset too, but I caught the train back to Warnervale to avoid the heat. And what a lovely air-conditioned carriage it was on the train! Well worth the ignominy of not riding back!
Ian met us at the Cooranbong café where we feasted on yummy food and delicious hot and cold drinks, and waited for the change, even though it was unexpected.
Such a good ride despite the privations!
Danny
Seven volunteers arrived at the Gorokan Fish Co-op for this morning's ride - Wayne, Pedro, John, Col, Richard, Doug and me. We all rode fromhome, even Wayne from Wamberal and Richard frm Blue Bay. Col rode around Budgewoi Lake to the start, so these guys had a start on us locals.
So, off down to Wyong via Tuggerawong, taking the newly adopted shortcut of Jensen Road and Braithwaite Road. At Wyong we stopped to fix Doug's flat tyre, then continued down to Tuggerah and Enterprise Drive and Chittaway Road (yes, that's correct) to the Uni and via many roads to McDonalds Road, Lisarow.
This takes us up to The Ridgeway and over the mountains to Lowes Corner, Tumbi Umbi, where we flew down Tumbi Road, then up Eastern Road. The Ridgeway is a rider's dream/nightmare, with many hills, up and down, and fast curves. We hit 65kmh down the back of the mountain, quite exhilarating, and dangerous. The uphill bits are fairly tough but usually short followed by some flat or even downhill sections to catch one's breath.
At Tumbi Road Wayne peeled off for home. We got to the bikepath at Killarney Vale for a normal ride back through The Entrance (coffee stop) and back up WilBar Drive with a tailwind, mostly easterly. We Toukley/Gorokan locals rode about 68km, while Col did about 90 with his detours. A bloody good day's riding in perfect conditions.
Danny
On a beautiful day of 25°C and a 5 knot NE breeze, 29 riders made the trip to CVB, and probably 10 or 11 joined the Eazy-riders - 40 club members riding today!
Barry led the main group through Budgewoi, San Remo and Doyalson to Tall Timbers Road, without incident. Riding up through CVB south and north we reached Kanagra Road with the group spread out along 500 metres at some places. It always took 2 changes of traffic lights to get everyone through, but at least all the drivers could see us, especially as they patiently drove behind or amongst us on the narrow roads to and from CVB.
Then we rode straight across the highway into the SRA and along Blue Wren Drive to the Birdie Island Lookout, from which very little can be seen due to the vegetation. You can see the view easily as you fly down the hill at 50kmh, if you dare look! Lunch at Elizabeth Bay, very pleasant, then back down the "Rutile Road" to Budgewoi where some locals hived off home.
Up at Norah Head, Bob got a puncture, and thanks to those who helped him. At Toukley Bridge, Paul didn't look where he was going and slammed into a signpost and was thrown onto the roadway. By the time I stopped he was already on his feet, apparently none the worse for wear, and his bike was still going, but probably somewhat bent.
This was nearly a record attendance for a ride and shows our club is in good nick, thanks to our excellent committee and the dedicated members. Thanks everyone!
Danny
Hi All,
I have been asked to write a report on the Taree Holiday Ride for the website in my capacity as President and participant.

President's Report
On, or about, the 10th November 2012 The Toukley and District Cycle Club Inc. journeyed to Taree, stayed at The Dawson River Resort, and cycled for six days around Taree. There were about 30 odd members and friends accompanying us and everyone had a good time. There were no serious injuries and the weather was kind to most. Everyone behaved in a manner expected of members of TDCC Inc.
Warwick Barwell
President

P.S. Here is the real story:-
Saturday 10th.
Most members arrived to set up for Sunday's ride. Peter Holt in his luxury apartment on the hill, along with Merle next door, Richard and Pam along the way, and Don Carcary with his lovely wife Barbara across the way. Col, Sue and Doug, Lyn (not sure of the spelling) Taylor, Robyn and Warwick and Peter and Linda down on the quiet side of the river. Margaret, Jim Quigley(arrived later), and Clarrie tenting in the middle with Big Kevin, Rolf, and Heinz in their vans around them. Then we had John and Anne, Wayne, and the Malaysian Mob,(Kee, the hard working Mandy, PC, Tan, and his two young boys)down under the bridge. On the terrace, we had John Van Der Kroft and his two lovely, and also hard working, companions. Jill and Trevor would arrive mid-week and stay opposite Peter Holt. Surprisingly Col erected his new tent rather well and Kee was able to set up a reasonably good facsimile of the Peking Palace for his comfort. All gathered at the lower Camp Kitchen for the 5PM briefing, better known as "Happy Hour", where Peter Holt prepared us for the upcoming events in his usual, well informed, and factual manner.

Sunday 11th.
We all set off for Old Bar at 9.30AM from the caravan park. Peter in the lead of the main group with Doug sweeping, and Don leading the "Easy Riders" and Barbara sweeping them. Most of the main group turned off and rode to Saltwater before rejoining the rest for lunch at Old Bar. Coffee, tea, biscuits and cake for morning tea and lunch provided by our Secretary Sue. 22 riders and 56Klms in total. Everything went to plan, Happy Hour at 5PM, and the evening meal in the Camp Kitchen.

Monday 12th.
After dire warnings from Peter Holt regarding mountainous terrain, the Easy Riders group swelled and included Robyn and myself. We all set off at 9.30AM, but on slightly different routes towards Wingham. Don took us on a direct, but hilly, path to Wingham, while the main group were to go through Tinonee and around a loop to meet up with us for lunch at Wingham Brush. We arrived early, and as Sue was only able to supply morning tea to the main group, we made our way to Wingham and the best ever coffee shop,(Bent on Food), for Lattes, Hummingbird Cake, Ice Cream and Cream. I have it on good authority that this is normal fare for the Easy Riders. We then visited Wingham Brush,(a preserved rain forest area beside the upper reaches of the Manning River) before joining Sue to wait for the main group. Sue explained that the main group had been forced to take a long detour because a bridge, that was open the previous day, was closed today. Thanks to Sue, the main group, was diverted on to another road and was able to join us one and a half hours later. Heinz had unfortunately ridden ahead to the bridge and tried to talk the workmen into letting everyone across, but to no avail. He had to ride back and then take the detour but he was quite happy to ride the extra Klms. While on the detour, part of the main group, was stopped by an irate motorist who felt that they didn't have the right to be on such a poor road and holding up traffic. They tried to explain that they were forced to take this road after the Council closed a bridge without warning, but this didn't placate the motorist, who threatened them, and then reported them to the Police. A female officer attended and made some suggestions about safety, without making any arrests. Peter Holt was not involved and so a full and meaningful report is not available. Main group – 16 riders and 75Klms – Heinz? Easy Riders 10 riders and 46Klms. Not everything went to plan but everyone was happy, with stories to tell, Happy Hour at 5PM, and the evening meal in the Camp Kitchen.

Tuesday13th.
We all set off for Harrington having been told that this was a 40 KLM flat, easy ride.(Information supplied by previous holiday attendees). Morning tea was at the old bridge at Coopernook,(more lovely fruit cake-Sue is so good- slaving away each night over a hot stove, to provide us with fresh cake each day!). By the time we reached Harrington it was obvious that the information previously provided was wrong and that the true distance was much further than anticipated. The more intrepid adventurers rode on to Crowdy Head to attempt the path up to the Lighthouse before returning to lunch. I wasn't given a comprehensive report on the trip but did discover that while most of the riders did ride up the path, they did so in "granny gear". Lyn(I am not sure of the spelling) Taylor is not sure how to get into "granny gear" and put the men to shame by riding to the top in 1 and four and then beat most of them back to Harrington. 27 riders and 60 Klms plus riders to Crowdy Head 77.89 Klms. All returned safely, Happy Hour at 5PM, evening meal in the Camp Kitchen and an early night was had by all.

Wednesday14th.
The main group gathered at the caravan park and rode out to Manning Point. The Easy riders would drive out to morning tea and ride the rest of the way to lunch. Main group 13 riders and 76.22 Klms. Easy Riders 6 riders and 30Klms. You may notice that there was a smaller number of riders participating on this day. Was this because some of us didn't trust Peter Holt anymore, or was it because we were a little tired? Anyway Peter and Linda along with Margaret and Lyn decided to visit Ellenborough Falls and Robyn and I decided to follow on as well. When we finally arrived at the falls, the other four were just arriving back from walking down, and then back up, the falls.(640 steps beside a 200 metre drop). They couldn't have been that tired! We returned via Wingham and Bent on Food. Had the best poached chicken and salad wraps ever! Happy Hour at 5PM and then off to the very "rustic" Airport Hotel for dinner. (a short but dangerous walk from the camp). It was $5.00 Snitzell Night with a $3.00 salad if required. Very few were able to clean their plates. A few more drinks and stumble home. (No footpath and very bad potholes.)

Thursday 15th.
Jill and Trevor have joined us having kayaked the day before. We all rode out from the caravan park on a 40 Klm ride to Lansdowne for lunch and morning tea at Coopernook. Just like clockwork, Sue is there with the makings, including cake and biscuits for both. Lunch was at the Lansdowne Soccer Oval grandstand. Richard decided to try out the cricket pitch without much success. It's hard to look very professional without bat and ball!15 riders and 44.8 klms. Back to Dawson River where the Kayakers hit the water in earnest and the rest of us hit Mackers for Iced Coffee and Banana Bread. Clarrie ate healthy with one of those new Icee Cokes covered with soft serve ice cream. (That will keep the pacemaker going!)5PM Happy Hour and evening meal in the Camp Kitchen. Mandy supplied some very spicy deep fried fish. (Yummy!) Peter Holt promised a ride with 3 options for Friday, John Daley jumped in with option 4, and nobody was offered the Jim Quigley option at all. Everyone was supposed to listen intently to Peter's briefing but it became obvious the following day that nobody listened at all.

Friday16th.
Some of our number packed up, ready to leave after the ride, and go home. Option one was to leave the caravan park by bike and ride to Rainbow Flat, then ride out along the highway to the Failford Road, and then back into Black Head for lunch. Option two was to drive to Rainbow flat, have morning tea, and then ride on with the option one riders. Option three was to drive to Rainbow Flat and ride out to Black Head on the Lakes Way (Most direct route). Option for was to ride to Rainbow Flat and then join option three riders to Black Head. The first thing to go wrong was that Sue, as usual, had set up for morning tea as agreed beside the road at Rainbow Flat. Unfortunately some of the early leavers had come along later and set up for morning tea in another spot before Sue's position. This was finally sorted out and morning tea was provided as usual. After rainbow Flat the groups went their individual ways. Peter Holt's group of option one and two's set off on the slightly longer, but unbeknown to the rest of us, much flatter, ride. The rest of us set off down The Lakes Way behind John Daley thinking that kind John had made our last day a lot easier with his option. WRONG! The hills were tall and long but thankfully the ride was short. We all came together for our last lunch together at Black Head. We all then rode back to Rainbow Flat to collect our cars or progress back by bike to the caravan park. Robyn and I were about to leave Rainbow Flat in our motor home when we discovered that Jim 's car was still parked there but Jim was not anywhere to be found. As usual, some of our number had taken it on themselves to ride past the regroup point at Rainbow Flat, not wait for the ride leader who had been delayed, and unfortunately one of these was Jim. In all fairness, Jim was just following a group in front of him, and missed the turn-off to his car. The Jim Quigley Option. This was to ride from the car at Rainbow Flat, out with option two to Black Head, and return to Rainbow Flat, and then continue over the longest climb of the week to Purfleet, where he was finally turned around by Clarrie and sent back over the hill again to Rainbow Flat to pick up his car and return to Sydney. 19 riders and 30klms-60 klms-78.5 klms-Jim Quigley. We still love you Jim! Happy Hour, with reduced numbers, at 5PM. Steamboat meal at Peking Palace, and off to the Pub for Karaoke Night for the rest. Another huge meal.

Saturday17th.
Everyone helped pack up. Fond farewells. Returned to normality.
Things we learned: Col can be trusted to put up a tent, Malaysian/Chinese children are very cute but are a handful at times, Kee can be trusted to put up very large tents, Ride Leaders who say "there are no more hills" cannot be trusted, Presidents that say the same thing cannot be trusted, Heinz cannot turn road workers into angels, previous holiday maker's ledgers are not always accurate, country pubs serve monster meals, Mandy is a good cook, don't just pull a tick out of somebody's neck, Bent on Food is a "must visit" when visiting Wingham, Easy Riders do drink Lattes, Taree Council doesn't resurface roads properly, Sue is a great provider, just suggesting an alternate route without providing that route is confusing, REX is one very noisy thing when it goes by, and I don't know how to spell Lyn Taylor's name correctly.
Warwick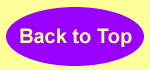 Grey skies and expected showers did not deter 8 riders from making the trip to Speers Point. Barry and Danny, who led the ride, from the main TDCC group also came up as the others are away on the bike club holiday at Taree.
Ian, Carol, Gail, Sabina, David and Karen made up the rest of the team, though Gail changed her mind and went home after 2 km, no idea why! We rode down through Warners Bay along the beautiful bike track to the end at Eleebana. We managed to maintain about 16kmh, mostly for Dave, whom we then got to lead us back to Warners Bay. Pressing on to the Lake Macquarie Art Gallery at Marmong Point on the other side of Five Islands, we took coffee at the nice restaurant there, but as it was only 11.20am we kept our lunch for later. A barbecue lunch was advertised but nobody knew where this was coming from.
We then rode back to Speers Point where we discovered we had ridden only 18km so everybody except Dave decided to do the Eleebana leg again before lunch. The extra 12km was covered much more quickly, especially by me, and we enjoyed the chance to run free for a change. We stopped at Warners Bay for lunch, allowing some of us who were expecting a free bbq lunch to buy something. We were just finished lunch and the day-long threat of rain was suddenly inflicted and we rode quickly back the 3km to the cars in a light shower.
This was a very pleasant day out on the bikes with lovely people and nice conditions. Thanks for coming everyone and I hope we get to ride together again soon.
Danny
This is only a short ride, <40km, but very pleasant through some of NSW's most scenic waterfront. Ann led us on this meandering ride, and Roy C did duty at the back.
To make a longer ride I rode to Gosford from home to add an extra 35km on the start. I could have ridden home like I did a few weeks ago, but felt I had to accompany Merrilyn back on the train for her welfare, so I did. I alighted at Warnervale and left her to risk it to Morisset, while I went straight home for about 80km total ride for the day.
There were only 8 of us on the ride, as Ken broke down at the start, and we didn't miss him till Point Claire. I was a bit late and met the group near the sailing club, so they didn't notice the loss of number, owing to my timely arrival.
The AGM went well with most positions filled by the incumbents with Roy C and Paul M filling committeemen possies. Ian offered to continue as President until we can find another one.
Danny
Hi Danny! We just got the edge of Hurricane Sandy in the Boston area so mostly downed trees and powerlines but we escaped the loss of power at our place. No snow yet but I'm sure we'll have a bit before we head out to Oz after Christmas. Would you like me to bring you a snowball or two?
Wednesday 7 November 2012 - TDCC ride to Swansea
Firstly, sorry to customers for uploading the kayak page to the bike club site the other day. I had complaints from all over the world!
On a warmish day (got to about 26°C but often felt like 30) with a 5 knot breeze from somewhere, about 14 of us joined the ride at Gorokan or Budgewoi. Mike S made the effort riding from Budgie, so well done Mike for your first big ride on your new knees! Barry went back home at Lizzie Bay, and Robyn pulled out due to injury a bit later.
Leaving Noraville, Chris and Irene had a blowout on their tandem, but they soon got going. On the way home Bob had a flat too, which Doug would have also taken charge of. Good work Dougie! Paul's rear gears' cable broke at the lever so he didn't have any back gears for the rest of the ride, only two at the front, and standing up or sitting down for his 2-speed diff he said. The ride back along the highway wasn't nearly as bad as I imagined, and Lyn agreed, doing a fabulous job keeping up all day. She was 4th at the last hill at Wallarah Peninsular Track Bridge after me, Col and Paul. Linda went for a ride around Tuggerah Lake with Margie today, otherwise she would have been up there with Lyn, a tough team! Glad to hear Margie is recovering from surgery to fix her breathing problems!
It's a beautiful spot at Swansea north-end past the caravan park. We often go kayaking there as well.
A top ride and thanks to Pedro for leading, and Dougal for coming last. Thanks everyone for making the effort!
Danny
Ann S took just 8 of us down to Tacoma South to see where the Wyong River dumps into Tuggerah Lake. There we saw a dead pelican which was quite horrible. Then back to the highway and down to Tuggerah where Barry pulled out due to domestic responsibilities. We then rode to Chittaway along Church Road and Geoffrey Road to the end of Ourimbah Creek which is where the dead pelican really was. Back to Chittaway then down the other side of the creek to the lake. All of these excursions to the lake involved good rides along dirt tracks mostly comprising casuarina needles and roots. Quite pleasant really although Michael didn't like it much even on his mountain bike. Hard to please!
A few members were not there because of the 'Gong ride, eg, Melissa. But the rest of us enjoyed ourselves, especially coffee at the newly managed café Porters at Berkeley Vale, where Scooters used to be.
Only a short ride, but Paul and I rode from home to make it worthwhile (60km for me and probably 100 for Paul as he always goes the long way). Thanks Ann for leading.
Danny
The day started well with an uneventful ride following close to the lake to Wyong then along the excellent cycle way to Club Tuggerah for lunch. Those who ordered Chinese enjoyed their lunch but the Australian meals had a mixed reaction.
Then about halfway along Tuggerah straight the problem started when Sabina's front tyre blew out. After examination it was found that the tyre had separated from the bead and there was no way of repairing it. Mike then volunteered to continue to his home in Wyong and get his utility to take Sabina to her car at Gorokan. In the meantime the other riders had been sent on to Wyong Lions Park to wait in the shade and when I arrived at Lions Park, after seeing Sabina and Mike on their way, I found Barbara and Barry waiting for me as others had gone on. The three of us had an uneventful ride till Barry turned off at Gascoyne Road to go home. Barbara and I continued on to Wallarah Bay Club, where we decided to stop for a coffee, only to find on leaving that Barbara had a flat tyre and that neither had a pump. However I had a gas inflator and we reached home about 5:30, eight hours after leaving home for a 3 hour ride.
Thanks Don
Due to a new computer and old software not happy, I've missed a few reports, so here they are now-


Only six riders turned up for this interesting ride, and as I wasn't one of them, due to illness, there's no report.


Very pleasant conditions prevailed for Pedro to take us down to Batto Bay on an interesting and unusual route. Thanks, Pete! Back at the TSC hall we had lunch supplied and had a general meeting.
With a good southerly breeze blowing we decided to ride north to Swansea, Belmont, Warners Bay (where we had coffee) and then to Fassifern rail to catch the train back to Warnervale. This is about 70km and a great ride with plenty of nice scenery around the lake. Top ride with seven of us, viz. Danny, Richard, Col, Pedro, John, Doug and someone else I think.
Not a big ride (40km) but very pleasant with nice company. About 14 riders took part.
Driving to the carpark at the bottom of Fernleigh Track, 24 of us (including 2 girls from the Eazy-riders (I have their permission to address them so)) then rode up to Adamstown then Newcastle and had lunch at Nobbies Park. We rode out to the end of the breakwater where I attempted to take a photo of us all from the top of the huge concrete blocks but dropped my phone down between the rocks never to be seen again. Chris climbed down to look for it but my phone couldn't be seen. It didn't respond when rung by others, so it may have gone right down to the sea. Mark came back at 9.00pm with a big torch to look for it without success. What a mate! Never mind, I bought another one for $79 and re-entered all my contacts which I had thoughtfully written down some months ago. An excellent ride of 58km. Some old guy fell down sick on the track so Carol and others spent a lot of time and effort to look after him and his wife, so well done you guys!
John, Doug, Danny, Col and Pedro rode south into a 25-30 knot southerly wind, through Kangy Angy to bruns Road, Ourimbah, back along Enterprise Drive (surprisingly wind-free) to The Entrance for coffee. With the tailwind, the trip back up WilBar drive was a screamer, and it stayed easy all the way home. A 65km ride in otherwise pleasant conditions (apart from the wind).
I thought we should do some of the roads we normally avoid today, just to show there's no hard feelings. So Col, Doug, Richard and I took The Corso to Moala Pde and up over the highway to Arizona Road, Mataram Road to Hiawatha and Sparks Road.
The weather was quite pleasant if a bit hot later (28°C) and a weak breeze. We continued on to Hue Hue Road and north to Wyee. There are a couple of crappy hills, one in particular, to ensure we were knackered by the time we got to Wyee Road. Then a couple more hills to Rutleys Road, then more hills to Manno. I for one was very tired and in pain, but the others were coping well and leaving me behind. I put some of this down to my doing 4 hours of hard gardening yesterday, and straining back mussells 2 weeks before. Then a great ride down the hwy to Doylo and Budgewoi, and Lakes Beach Café for a coffee and rest before heading home.
A good tough ride, which is what the Skylarkers are all about, about 60km for me and Doug and Col and longer of course for Richard starting at Blue Bay. Thanks guys!
Danny
By the time we picked up riders waiting at Wyong we had 25 members and visitors on this ride. Welcome to Ray and Lyn.
Conditions were OK, 23°C, sunny and a stiff SSE breeze of 15-20 knots. This made a bit of headwind going down to Wyong, but funnily manifested as a tailwind up to Yarramalong, and, yes, a head wind back down to Wyong.
New girl Lyn had bitten off more than she could chew, and took a few resources and time to look after. On the way back this resulted in a complete disintegration of the peleton so that I, as leader, got left at the Wyong toilets while the main bunch shot through to the Fish Co-op. That left me with Doug, Richard and Col who had been nursing Lyn along while I was racing ahead like a madman passing everybody. So the 4 of us left Wyong with Richard setting the pace at 29kph. I struggled to keep up and took the shortcut up Hillcrest, Brathwaite and Jensen Roads, saving a kilometre of headwind, and pulled out onto Tuggerawong Road well ahead of the other three. However they caught and passed me again in a few minutes so I peeled off to home and left them all to it.
A great ride, but we must be circumspect when inviting non-riders to join us as we all ride quite fast and don't realise it until we meet a less-experienced rider. Let them go with the Eazy-riders. Ray didn't have any such problems, being an experienced rider from Wagga Wagga who just rode across the Nullarbor with Pedro. And Pedro, well-done on that supreme effort. Although already quite thin, Pete lost 3 kg on that 1400km ride. Thanks to Richard and the other iron-men for looking after the arse-end of the group. By-the-way, coffee at the Yarramalong general store is excellent, for a general store.
Danny
Fourteen riders turned out today for a ride to Warnie's at Warnervale. Using back roads to Lakehaven and crossing the Pacific Highway using the islands at the roundabout. We continued using cycleways to Warnervale then along Sparks Road to Albert Warner Drive and then on to Warnies for lunch.
During lunch the café staff told us that the owner was building a sealed cycleway from there direct to Luca Road North Wyong to open early November.
After lunch we returned along Warnervale Road, Louisiana Road and Pacific Highway to cross at the hospital lights and follow back roads to Gorokan.
The Eazy Riders will be having their Christmas lunch at Lake Macquarie Yacht Club on Wednesday 12th December. Please advise Don by 5th December if you will be attending.
Don
A cool day 18-20°C, sunny and a SE breeze of 10 knots, swinging to southerly at 20 knots at 11.00am. Eleven riders inncluding newish visitors Chris and Irene on the tandem (they rode last week to Brookly but I missed them), Kerry, young first-timer, and Ray, interesting old guy on an Aldi MTB who also is a keen kayaker. Add to them: Melissa, two Roys, Narelle, Paul, Michael and me to make up the crew.
There was a bit of a headwind going down to Woy Woy and Umina to the Ocean Beach SLSC where we had coffee. It took a while to get our orders, but there was a big surf event on with hundreds of people around, and the coffee was good and no mistakes, so full points.
Coming back was much easier with the tailwind, so much so that I decided to ride all the way home, rather than catch a train. I had already ridden to Gosford from home, so that made a big day of over 100km. The tailwind was a big help, but Enterprise Drive and Wolseley Avenue, easterly-pointing roads, still had plenty of wind in my face.
Thanks to Roy Collins for leading the ride, and Paul for sweeping up - a very pleasant and enjoyable ride - thanks everyone!
Danny
Doug and Paul and I met at the Fish Co-op, although Paul and I were early but didn't see each other! The conditions were warm getting up to 34&degC by the time I got home at 12.30pm. Also there was a 20 knot NW breeze which made it harder going down the river road and back home from Noraville after the loop. Around the lake from Wyong to Noraville seemed quite easy (Wilbar Drive is sheltered from the westerlies).
Richard wasn't able to ride due to other stuff but we caught him walking the track at Long Jetty. Coffee at the Entrance was very pleasant, as usual. Standing still anywhere was very hot so keeping moving was the answer. We averaged 23.6kmph so not a bad effort. Thanks guys!
Danny
Another nice day for a ride, no breeze, sunny and 28°C. Nineteen riders in the main group rode up through Charmy, San Remo and Doyalson, then up the highway to Tall Timbers Road. After a pleasant trip through CVB south and north, we crossed CVB Road and took the gravel link road to Kanangra Drive, then to the hwy and across to Blue Wren Drive and down through the SRA to Elizabeth bay where we met 15 Eazy-Riders for lunch. Mike brought the coffee stuff, though we had arrived at ten past eleven and preceded him by 45 minutes. Still, very nice to have a hot drink, thanks Mike!
It got quite warm on the way back to Budgewoi and Toukley and I dread the really hot weather in a few months. A lovely ride and nice to lunch with the Eazy guys and catch up. A top day and thanks to everyone, especially those with official duties.
Danny
Seven members rolled up at Wyong - Merrilyn, 2 Pauls, Doug, Danny, Richard and Narelle. At Gorokan Fish Co-op we picked up Linda too.
Richard had something doing at home so he left us at Camp Breakaway, while the rest of us trudged up to Tall Timbers Road and into CVB South. We bought drinks at the General store and the café and ate lunch at 11.00am at the beautiful Old B's Park by the water, while we remembered our mate Ray Gelder, whose favorite ride was this one. From there we just went up Mulloway Road and out to the highway along CVB Road, no gravel for us today!
The weather was beautiful but did get a bit warm (26°C) riding back. Linda and Doug hived off near their homesand the rest of us made it back to Wyong, where Paul Ardlli then rode home back to Buff Point, about 100km for the day, while the basic ride was 56km. A lovely intimate group of friends enjoyed their outing together - top day!
Danny
PS I'm on holiday for the next week or so, and there will be no reports in this period.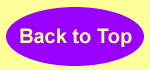 There was only me, Richard and Col, and Col had to be home by noon, so we substituted Tuggerah Lake for Yarramalong for an earlier finish, and easier ride.
Conditions were ideal, no breeze, 23°C and cloudy. Richard took us on a tour of Magenta Shores Resort on our way down WilBar Drive, then we continued to Lake Edge Avenue, Berkeley Vale, where a big chunk of glass gave me my first puncture in a few months. This should have been a simple job but somehow we cocked it up, as we couldn't get our pumps to work properly, ripped the valve stem out of a new tyre, so had the tube out 3 times before we got going after half an hour, even then with the tyre not seated right, giving me a bumpy ride. After I got home the tyre was flat again, but I found only the one puncture, from the glass, in all the tubes - gremlins!
This meant we didn't have time for coffee so at Tuggerah we all just rode straight home, Richard via Church Road Chittaway and Col and I via Pollock Avenue and Minnesota Road. A good quick ride! Still got home by 12.10pm, after a 9.00am start at Gorokan and the detour and tyre problems.
Danny
Fifteen riders signed on for this short but interesting ride, along Wisemans Ferry Road to Central Mangrove, then up George Downes Drive to Kulnura, and back along Peats Ridge Road. Only 40km but lots of gentle hills, so quite tiring. We had lunch after the ride back at the start point and finished lunch by 12.30, only 3 hours after starting the ride. Best of all, Mike brought the makings for us to have coffee at the Somersby Roadhouse. Thanks, Mike!
The weather was perfect, making the morning very satisfying and enjoyable. Thanks Warwick for sweeping up the tail, whilst I led the ride.
Danny
No trains today, so some people couldn't make it. Paul drove from Morisset but forgot his shoes, so had to go back for them, missing the start, but he drove to Ourimbah and caught us at Kangy Angy. That made 13 riders, including a new lady, viz Bernie, a fit and skinny Kiwi who has been riding only 6 months, but did really well. Also re-appearing after long absences were Merrilyn and Alan, and so good to see them both again.
Melissa led the ride in her very professional manner, so we all did what we were told. Pedro swept up behind, thanks to you both. Conditions were excellent, sunny, 20°C and a 10-15 knot NE breeze, which meant a bit more work going back, especially for those of us who rode from home up Toukley way (me, Doug and Pete). This made the ride about 65km for me and Dougal, and 77km for Pedro. Richard was going to ride home from Wyong, and Paul M was going to loop the lake on his way back to Ourimbah, so good work, all of us!
Coffee was taken at the Garden Centre at Ourimbah, an excellent choice, with great coffee and cakes. Yum!! Thanks to everyone who rode and contributed to a very satisfying social outing.
Danny
Sunny, 18°C, southerly breeze of 15 knots... Five starters today - Danny, Doug, Richard, Col and Pedro - heading off up to Newcastle with a brilliant tailwind the whole way. We averaged just under 25kmh, getting to Swansea quickly, after going up the SRA hill. Funny, at Kanangra Drive where we stopped for a rest at the bus stop, we were talking about our mate Mark, and suddenly there he was, right in front of us, with his kayak on his little Suzuki, going round to Claire's place. Talk about freaky!
At Swansea we had morning tea at the McCafé, having done all the hard work for the day, then we continued up to Belmont and onto the Fernleigh Track. At Adamstown we just kept going right into Newcastle where a train was waiting for us.
Such a fabulous day for a ride, plus the tail wind, good mates, and fresh air contributed to an awesome ride, of about 75km for me, up to over 90 for Col and Pete who put in extra before the start, as did Richard, riding from Blue Bay and Back from Tuggerah Rail. Euphoric!
Danny
Weather report - brilliant... sunny, slight NE breeze, 22°C. Twenty members assembled for this favorite ride in a figure-8 around Budgewoi and Munmorah Lakes (Charmhaven, Budgewoi, Lizzie Bay, Doylo, San Remo, Budgie).
Pedro led the ride, and Doug swept up behind, and we all were on our best behaviour, to avoid a repetition of last week's near-disaster. Mike met us at Mackenzie Park with tea and coffee. Given the NE breeze, we virtually had a tailwind all the way from Lake Munmorah (the town) to home. Nice to see some of our travellers back, hi, Joe and Cathy! Over the next couple of weeks we're going on kayaking and cycling holidays so numbers will be down. Even I will be in Brisbane in two weeks. But come to next week's ride from Somersby Roadhouse, it's a beauty!
An excellent and enjoyable day, thanks to all who attended!
Danny
Beautiful weather today for the seven riders in the club, with Tony leading and Pedro sweeping. Add Danny, Roy, Paul M, Annie and Mike to the roll call.
I found Pedro at the Warnervale rail, so we stuck together for the rest of the day. The first hurdle of the ride was losing the sign-on sheet at the start. About 2km into the ride, Tony remembered the pen and the sheet had been left on the concrete bench, so Annie went back for them, but the paper had blown away, but she found the pen. We all had to fill in another sheet later.
On arrival at Ettalong we went to a new coffee precinct at the Rocks Plaza, or something. Very nice it was, and the maitresse d' had us all organised with a table for 8 (Ian arrived), and excellent speedy service, and top coffee and food. We'll be back here again for sure!
Pedro had a delivery to make to a friend in Australia Avenue, Umina, so he and I set off on that mission, while the others headed back to Woy Woy, planning to all meet up again there at 11.45am. However, we never saw the others again, so we didn't know whether they were ahead of us or behind, after some disaster or other. At noon Pete and I gave up and headed back along the bike path to Gosford, and, as was our plan, turned up Racecourse Road and continued to Narara, Ourimbah, Chittaway and Wyong, then home. The 10 knot southerly breeze was helpful all the way from Umina to home, with occasional turbulence in places.
The ride home was very pleasant, just the two of us, with me riding about 80km and Pete over 90.
Danny
Just four of us today, Dan, Doug, Richard and Col, with John away and Pete not well, to do this ambitious ride to Gosford, Terrigal and The Entrance, and back to Gorokan.
Conditions were mixed, at 23°C and sunny, but NW winds up to 25 knots, which proved not that bad until coming back through Toukley into westerly gusts. The rest of the time they were tailwinds or sideways at worst.
Total distances of between 80 and 95km depending on where one started. I was back home at 2.30pm, after a leisurely coffee at Wamberal, not bad, with a riding average about 23kmh. The hills in Terrigal Drive are pussy-cats, so none of the ride was hard, just long. Very enjoyable, thanks chaps!
Danny
Quite a short ride today for the 19 members who attended, with Pedro leading us round through Wadalba and Warnervale to the freeway, and back along The Motorway Link to Blue Haven.
The weather was the warmest yet for the season getting up to 26°C, and a northerly breeze climbing from 10 knots to 20 by lunchtime. We had lunch at Edgewater Park, Buff Point, and split up somewhat there with a few westies and Annie heading straight home as the wind got a bit strong.
Our roadcraft was found wanting coming down the Link Road with bunched riders spilling out onto the carriageway near Tooheys Road, with coal trucks coming from behind. I like to get away from the bunch for safety, but always ask the leader's permission first. At the Blue Haven turn things got completely out-of-hand, with riders all over the road, with cars approaching from behind at 100kmh. Sorry, that green ute!
Warwick gave us a serious talking-to at lunch, and well-deserved it was too. The answer? Keep behind the leader and follow his instructions!
Mike and Sue were there at lunch with much-appreciated coffee and bikkies, thanks guys! I accompanied Annie S for part of her journey back to the rail at Warnie. She's very dedicated, always catching the train up from Point Claire and riding from Wyong or Warnie to the start, then back again. Must add another 30km to her ride! Good on you, Annie!
Danny
Narelle led this very pleasant ride around the bottom of Tuggerah Lake to T/E and back. Weather was very nice with a slight breeze. Fourteen members joined her.
Having ridden from home, I elected to miss the coffee and ride straight home from Picnic Point. I hope the ride continued as enjoyably on the way back for the others.
Danny
The plan was to catch the train to Broadmeadow and ride back down the Ferny Track, but the train stopped at Fassifern and wouldn't go any further, due to a broken down goods train ahead. So the six of us, John, Col, Doug, Richard, me and Peter, got off at Fassi and rode away, to the envy of the stranded passengers.
So it became a ride around the top of Lake Macq via Speers Point, Warners Bay and Belmont, then down the highway to home, with a coffee/lunch stop at Budgewoi Lakes Beach café. We found Paul at Swansea on his way back from a ride to Adamstown, so he joined us for the rest of the ride. Not that there was any resting involved, as we zoomed along for the whole ride. Col had an average speed of 24.6kmh, and even Peter's was 23.7, which he's never done before. So we rode about 65km, with Paul and Richard going well over that, quite unnecessarily I think.
The weather was good except for the stiff breeze which blew in our faces all the way home from Belmont. Strangely Seabreeze.com has no record of this breeze, but we know what we copped! A good tough ride in the fresh air with mates in a beautiful part of the country - we're so lucky!
Danny
Peter H led 25 members on this ride in perfect conditions. New guy Nigel joined up today - welcome Nigel! Clarrie and Margie were there to say hello and both are looking quite healthy. Clarrie has one more round of Chemo to go, and Marg is about to have an op on her sinuses, so best wishes to you both!
We had a big break at the end of WilBar Drive as John D fixed a few punctures. Paul and I had a good race down WBD, both arriving together at the end fairly exhausted - a good work-out!
This was followed by a mercifully uneventful cruise to Tacoma where we had lunch and enjoyed coffee, which Robyn brought for us, with Sue as back-up tea-lady.
Peter finished up doing 105km on Sunday (see report below) and by the look of his riding efforts today he is well-prepared for the Nullarbor trip next month. Thanks to everyone for contributing to an excellent club ride!
Danny
It was quite cold at 9.00am at Gosford, and only six riders turned up, Roy C, Paul M and Paul A, Doug, Pedro and me, plus Ian who drove there to give us support, and who also met us for lunch at Central Mangrove. The temperature stayed coolish, but it was quite warm in the sun. The breeze was a lazy 5-10 knots NW swinging to SW by 11.00am, so not much help at all.
Paul Murray led us on the ride, and Roy Collins did the sweeping, though he had trouble keeping up on some of the hills. There are a lot of hills on this ride, rising from 3 metres above sea level at Gosford to the highest point, 342 metres at Central Mangrove. With all the downhills and unnecessary hills back up I would say we rode up at least 500 metres in altitude. There was a lot of traffic, including many motorbikes, and some idiot in a car who abused us. This turned out to be Wayne from the TDCC having some fun with us.
We arrived at the Golf Club at Central Mangrove by 11.00am, which was a good pace up all those hills. We stopped at Ray Gelder's memorial for a breather and did some gardening, but we needed some clippers. Doug, Peter H and I decided to keep going up to Kulnura and down Bumble Hill Road to Yarramalong for lunch, thence home via Wyong so we left the others at the golf club and continued on our way. Bumble Hill is certainly very exciting, dropping 300 metres in a short distance (338 to 38 at Yarramalong), but we made it alright. These altitude figures are from Google Earth.
After a coffee at Yarramalong we headed home, except Peter went around Tuggerah Lake via Chittaway to add more k's, in his quest for fitness for next month's Nullarbor trip (there's about 10 of them doing it). This would make his total distance for the day about 100km, while Doug's and mine was about 80.
An excellent ride and thanks everyone for participating, and thanks Ian for the support.
Danny
Five riders assembled for today's ride, Col, John D, Doug, Danny and Richard. With a NW breeze of 10-20 knots by which we were mostly unaffected, and a sunny day reaching 20°C, the conditions were near perfect, so we decided on a run up the highway. We thought about coffee at the Big Prawn, but decided to keep going to the Nords Wharf Road, where we turned around and rode back to The Lakes Beach Surf Club kiosk for coffee. We took the SRA/Blue Wren Drive route both ways to set ourselves a bigger challenge. We were back at the kiosk by 11.30am so it was a fairly quick trip.
We dropped in to see Mike on the way at Noraville, and he's doing well. His scars are all healed and he is walking around gingerly but making good progress.
A bracing ride of about 65km, more for Richard, very enjoyable.
Danny
Substantially different from last Sunday's CCTCC ride insofar as we headed west on Mandolong Road till we came to Deaves Road, which took us to Cooranbong the back way.
Twenty-two riders made the effort to travel to Morisset for this o-o-t ride, in perfect weather, not even cold early, and reaching 23°C after lunch. A northerly breeze of 10-12 knots was no help most of the day. After riding to Cooranbong we kept going to Dora Creek and back to Morisset. We turned left at Marconi Road and did a big tour of Bonnells Bay, Windermere Park, Brightwaters, Mirrabooka and Morisset Park before riding down Silky Oak Drive into the hospital grounds.
We had a very pleasant lunch without coffee or other artificial stimulants by the lake with a friendly little wallaby visiting us for a pat. Col fed it something, like chips, or cigarettes.
Some energetic people rode from home to Morisset, like John, Doug, Col, Rolf and two Peters, but I caught the train from Warnie. They all rode home again, plus Richard and I, turning a 40km ride to more like 65km for me and 90 or so for the others. Still, it was the perfect day for it, and I still got home at 1.30pm. I just went straight home from Morisset main road, not waiting for the others who finished at the park. Sorry, but I just wanted to get home.
An excellent ride, with thanks to Pedro for leading, Doug for the route, and JD for sweeping up. Top day! Photos are here.
Danny
Fifteen riders gathered at Morisset Rail on a beautiful day, including visitors Mike, Sally and Natalie. New member Jane was also there on her 2nd ride with us. Steve led the ride with Sue sweeping at the back. Doug and Pedro rode from home, with intentions of riding home again making a total day's riding of close to 100km. Unfortunately I had a meeting in the afternoon so brung my car, otherwise I would have joined them, or maybe not.
A quick tour of the Morisset Hospital and a friendly visit with the kangaroos then it was back to town and westward to Cooranbong. It's a very pleasant ride out along Martinsville Road, about 9 km or as far as you feel like, then back again to the main road. Ian met us there and we proceeded to the coffee spot, except for me as I had to go back to Morisset and Toukley. I presume everything went to plan, which was to ride around to Dora Creek, including Stingaree Point, and back to Morrie.
Danny
John, Doug, Col, Danny, Peter and Richard made up the contingent today and we chose to ride to Terrigal for coffee, with the wind blowing from the north at 20-25 knots in sunny conditions. The cool day soon warmed up, reaching 20°C at lunchtime, so we were quite warm all day, despite the wind.
So it was a brilliant tail-wind all the way to Terrigal where we enjoyed a cup of coffee before heading back up what seems like a continuous hill from Terrigal to Norah Head. Add the strong headwind and we just churned along in lower gears keeping our heads down. Despite all that it wasn't too bad, except the bit from Toukley to Lake Haven for me, where the wind just stopped me in my tracks going up Ocean View and Durham Roads. Seabreeze says 20-25 but I know a 30+knot NW wind when it's in my face!
No tyre or other problems today, after Wednesday's tribulations, so count it as a blessing. I enjoyed it, and I'm sure we all did - just what the doctor ordered!
Danny
Ride leader - John D, sweep - Doug. Weather - perfect 20°C, sunny, NW breeze 5 then 10 knots. Four punctures at least for the day, including 2 before we even got out of the carpark. Young Peter brought a new second-hand bike with crummy tyres so he had to go home from Lizzie Bay by himself.
Some tuffer guys entered Catho by the 2nd entrance to add some extra kms and hills. Amazing! Lunch at the beach picnic area was so pleasant that some of us didn't want to leave. Others were keen to attack the hill to the highway, an 83 metre rise in elevation. A pleasant ride back saw us split up somewhat after Blue Wren Drive. I caught up with early leavers at Doyalson, and Paul caught me at Charmy, but the others were nowhere in sight so I just went home. Hope the rest of you are OK. Late news - Pedro ran over a big lump of steel on the highway and wrecked a tube, and his pump doesn't work, so major drama!
Thanks Robyn for the coffee, much appreciated.
Danny
PS If you haven't seen the video clip of the Irish Olympic sailing commentator, here is the link to the Tastefully Offensive website. It's a scream!
Five brave riders; Anne S, tall Paul, Pam and Richard, ably led by Melissa, rode the Brisbane Waters via Rip Bridge circuit. Weather conditions were very bad. Cold, gusty winds, damp and muddy on any off-road parts. Fortunately we had no rain although it was threatening for most of the ride.
We met Ian at the Tea Pot café Davistown and he informed us that a 33kph Southerly was prevailing on most of the Coast, particularly Norah Head. We all felt that even though we were on a circular ride we had headwinds nearly all the time.
Melissa did her usual excellent ride leader's job; taking us on all the quiet roads and tracks possible and setting a good pace to keep us warm. Paul was tail and made sure no one went missing.
We returned to the sailing club satisfied we had done a testing 50km ride ride but happy to be returning to the warmth of our homes.
Richard
Cold, windy... I didn't feel at all like going for a ride, especially on my hybrid as my Giant is at the shop, but I knew I had no excuse, my mates would have no sympathy, so off I went down to the Fish Co-op. John D arrived, despite not getting home from interstate till one o'clock this morning! Richard, Peter H, Col and Doug were already there, on this cold (12°C), windy but sunny morning. The wind appeared to be a southerly, and later research (see Seabreeze graph below) shows it was a 15 knot SW, so we headed off towards Wyong, having decided on a circumnavigation of Tuggers, with coffee at The Entrance.
The headwind was a bit tough at times, like down the river road, and along Tuggerah Straight, but quite often we were sheltered by trees and buildings. We soon warmed up, my jacket coming off at Wyongah, dressed as I was for the Antarctic underneath.The Entrance café precinct was deserted so we just rode up to the DCE café and sat inside out of the wind. Any bike parked but not tied down blew over. By noon the wind had lifted to 30-40 knots SSW and the sky got increasingly darker, so we eventually headed off up WilBar Drive, with the 30 knot tailwind. Pedro said he had never gone so fast up this road - we probably averaged about 30kmh, but still had to pedal up the hills.
At Noraville cemetery it started raining so we all scampered off in the direction of home. The rain lasted only a few minutes, but heading west along Main Road and over the bridge was quite exciting, especially going over the Toukley Bridge with a 30-40 knot side-wind. When I got home the temperature outside was 14°C, but we weren't cold. A very worthwhile ride and lots of fun! See our photos here.
Danny
Pedro led seventeen riders on an interesting route to Batto Bay where we had lunch. We did go through Toowoon Bay eventually on the way home. Weather was perfect with no breeze, no rain and no clouds. The sun was welcome to keep us warm earlier in the day, even later the shade was still cool, although the top temp was 19°C. (4° at 7.00am)
Lyn joined us as a member today - welcome Lyn! Doug did the rear gunner duties but didn't notice as Paul shot back from Wyongah to the Fish Co-op to recover his wallet left laying in the grass. He then chased us at high speed finally catching up to us at Killarney Vale. He actually got there first having passed us while we rode the Lake Road/Church Road/Geoffrey Road detour through Chittaway.
On The Entrance Bridge one of the pavers on the western side is broken in half, leaving a big hole. I first saw it there last Friday but forgot to ring up. Five days later it was still there and Rolf managed to ride straight into it. Luckily he was riding his mountain bike with big fat tyres and front suspension, and survived the experience. A road bike wheel would be smashed and serious damage done to a rider. Funny no-one had rung the council about it. Anyway, I just did, albeit on Thursday morning, and it was news to the contact officer.
This is a ride of 55km with few hills, and at Pete's nice steady pace it was very enjoyable. Thanks to all who assisted. Thanks also to those who commented on my new Lampre jersey.
Photos of today's ride are here.
Danny
An élite group today of just 9 riders, augmented at morning tea by Ian and Richard. A chilly start but warming quickly to 20°C by 2.00pm. With a new rider, Jane, on her hybrid, we took it easy on the ride down to Tacoma and Wyongah to Gorokan.
Up through Toukley, past the Chrysler Car Club's amazing display at the caravan park, and then to Noraville and the cemetery before crossing the main road and riding up to Soldiers Beach for a squiz at the sea, where we saw a heap of Nippers on rescue boards paddling out onto the ocean and surfing back. Good on 'em!
We decided to give the new restaurant at Norah Head on Bush Street a try out. And very nice it was, and crowded with noisy diners, so we took our take-away coffee out onto the picnic tables for our programming meeting. Anyone who wasn't there to defend themselves has been allocated a difficult ride to lead.
The ride back to Wyong was made more interesting by the brisk westerly breeze, but at our leisurely rate of progress it didn't matter. Thanks to Paul Ardly for backing up and looking after Jane, and thanks to everyone else for your companionship.
Danny
Just Doug, Col and I turned up on this fine chilly morning at Gorokan, and decided on a quick circumnavigation of the big lake, clockwise. I'm still suffering from a Cadel Evans-style infection so didn't want anything too hard. Col later said we averaged 23.5kmh for the ride, so it wasn't that easy!
It was sunny with a frigid westerly breeze, but it was up to 17°C by the time I got home, so, yeah, nice! We had a long coffee break at the Wyong Rail Café then rode via Pollock Avenue and Wahroongah Road to my place where we split up for home. Thanks for the ride, guys!
Danny
Another freezing morning but that didn't stop 22 riders mustering at the Fish Co-op. We picked up John Lon at Blue Haven, and Anne met us for lunch at Buff Point. We had a visitor, Lyn, on her mountain bike, which was a good choice as we used Tooheys Road with its couple of km of dirt road, including the very hard hill up to Bushells Ridge Road (BRR). Lyn coped with this better than a few others who had to walk up the hill, then she declined the offer of a shortcut down BRR to Wyee Road. Good effort, Lyn! I took my Mongoose hybrid for the dirt road, but found it very heavy going in my somewhat sick state (viral infection). We then rode to Hue Hue Road and north to Wyee.
Across to Doyalson then downhill to lunch at Edgewater Park, Buff Point where we missed the luxury of hot water and coffee stuff, having been spoilt a bit lately by Pedro and others. The others headed off back to base via Budgewoi and Toukley, while I went straight home via Charmhaven, then to the doctor's.
Conditions were freezing, but sunny and a slight breeze. When I got home it was 14°C. Well done by a dedicated bunch of fresh-air freaks!
Danny
Five of us caught the train to Fassifern after riding to the station, then rolled down the bike path to Toronto where we visited Mike in the hospital where he had just undergone surgery to both knees. He was getting about on a wheelie walker and in a lot of pain. (He went home on Sunday and is improving daily, walking out to his front gate by Tuesday.)
There is no proper coffee at the hospital, so we continued down the road towards Morisset, with its many long hills, both up and down. I was struggling to keep up and Doug kindly stayed with me. I later (next Wednesday) went to the doctor and he said I probably have a viral infection, so that would explain my poor performance. We finally got to Wyee and had coffee at the excellent Nursery café, before finishing the journey home via Doyalson. A stiffish southerly breeze didn't help at all. Otherwise conditions were quite pleasant, despite the cold start.
Danny
John D led 19 riders out of Gorokan to Budgewoi where we picked up Trevor and Jill, then along the path to San Remo, up Highview past Camp Breakaway to Doyalson. The weather was cool to start with but reached 18°C, and the Northerly breeze slowly built to 10-15 knots for our trip back - perfect timing!
We caught up with John and Anne L up near Kanangra Drive and they joined us for lunch. Pedro brought the tea and coffee stuff which was much appreciated. We're looking for someone else to bring it next week to Narambi Road, Buff Point. Brownie points awarded!
After lunch we rode back to the highway and down Blue Wren Drive through the SRA. With the tail wind we made good time to Budgie and Noraville where several punctured tyres split the group and we all made our own way back to base. Flats happen! The last few km's were very pleasant in the perfect conditions which developed. Thanks to John and Doug for looking after us on the road. Well done everyone on this ride of about 56km.
Danny
A shocker of a day for riding bikes, so only ten people showed up at Wyong, including two visitors, Tim and Peter. Others were Anne, Sue, Steve who led the ride, Roy C, Richard, Pam, Melissa and me. Ian visited us at morning tea.
While it was clear and cold at the 9 o'clock start, it had been raining up till then, and continued to rain once we had gone down the road a couple of kms. It rained off and on, sometimes heavily, all the way to the Batto Bay caravan park kiosk where we had coffee. The wind was southerly and strong (see Seabreeze chart below) building up to 30 knots at times. We did have a sunny patch or two which we appreciated. We all got wet feet but that was all, as we were dressed well in jackets and some of us had waterproof pants.
We all rode up Crackneck Point road even though I didn't think I would, owing to the weather. Unfortunately the whales failed to appear as arranged so we just enjoyed the view and a man took our picture. Click here!
Visitor Peter was not up to the task and turned back at the Bluebell Park. Tim was however quite a good rider on a good bike and accompanied us the whole way. These guys were young by the way (30s). At Eastern Road Richard got a puncture and Pam went back to help him while we continued, as he asked us to, on the rest of the ride. Never saw them again, but I just spoke to them on the telephone and Pam rode straight home after Richard had fixed his glass-based flat, and he rode back to Wyong for the van, but we were all gone by then. Hope this isn't too long-winded!
Anyway, this was a good ride made all the more enjoyable by having braved the weather.
Danny
PS There was no recurrence of the sore-bum syndrome which I suffered on Friday (see last report below) which I put down to correctly adjusting my seat today (level not leaning back). Phew!
The usual Friday mob today - me, Doug, Col and Richard, all rode from home to the fish co-op and decided on the Yarramalong Valley ride. The temperatures started at about 12°C and rocketed to 16, and the breeze at 9 o'clock was 5 knot W and by noon was about 15 knots SSW which suited us fine coming home along the river road, although it was hard to tell which way it was blowing most of the time.
It didn't take long to warm up and my jacket came off at Wyongah. With the head wind and the uphill slope to Yarramalong (Y-long), I struggled at times and Richard took over the leading/wind breaking role. Opposite Hue Hue Road I rode into a hole and fell against the Armco rail, busting my seat. We fixed it at the Y-long café using the combined skill and strength of all four of us and a big screwdriver. Thanks, guys!
I finished up very tired and my arse is so sore I am writing this standing up, even 3 hours later (well, slight exaggeration). I might take a couple of days off before we tackle Crackneck on Sunday. Needless to say we had coffee at Y-long and I had the Devonshire Tea and the scones etc were beautiful. That shop is so busy they were queueing out the door while we were getting served! Doug and I completed about 65km while Richard and Col would have been over 80km. Not bad for guys who can remember the 2nd world war! (The last two).
Danny
Twenty riders assembled for this ride at Gorokan fish Co-op this morning. Pedro attended but was unable to ride or lead us due to stitches in his head. Barry 'volunteered' to lead at short notice, thanks Baz! Doug did duty at the back, supported by Mike.
We welcomed back after their long absences Warwick and Robyn, Wayne, Mike and Linda. We were also blessed by a visit from Clarrie who is recuperating after major cancer treatment. Nice to see you looking so well, Clarrie! At lunchtime we celebrated Jill's 64th birthday.
The weather was perfect with nice temps and a small NW breeze of 5 knots, although there were a few whitecaps on the lake. Peter turned up again at lunch at Long Jetty, this time with the tea and coffee, thanks very much Pedro! Our esteemed presidente Waz gave us a well-deserved lecture about staying behind the leader and keeping an eye on the stragglers after we lost them after a wrong turn by some unauthorised forward scouts. We also took a sight-seeing trip around Bateau Bay in a futile attempt to avoid the hill in Cresthaven Avenue. Moral: stay behind the leader and keep quiet.
A very enjoyable ride of about 50km - thanks everyone!
Danny
A sunny chilly morning saw 12 riders congregate at Gosford for this interesting ride. Jane from Sydny joined us as a visitor and coped well with conditions.
Tony led us for the first time, and Doug went sweep as usual. We rode up through Gosford and Narara to Ourimbah then north along the highway with a 5 knot westerly wind doing us no harm. At Ourimbah Creek Road we turned left and headed up towards Hidden Vally. Nobody was paying attention up the front and we overshot Footts Road by about 2km. Finally back on that muddy road we finished up on Palmdale Road at the crematorium. Everybody was still breathing so we continued back up the highway to Kangy Angy along a delightful section of hot-mix asphalt and up the windy (wine-dee) hills to Tuggerah where Ian was waiting for us. Although the original plan was for coffee at Chittaway, we dropped in at Westfield Tuggers for our caffé fix.
Sue and Steve were back after a fabulous European holiday and showed us their photos. Thanks for that! After morning tea Doug and I just rode straight home as we had caught the train down to Gosford. For us it was about 50km, and a bit less for the others, assuming they all made it back OK. A very pleasant ride on a beautiful day - perfect!
Danny
Four Geezers of the Apocalypse gathered on a rainy morning at the Fish Co-op, all determined not to let the team down by not turning up. We wouldn't miss our ride for anything! Danny and Richard even refused to bring a jacket in case it didn't rain. Sadly, it did, and by the time we got to Budgewoi we were pretty well damp in the light rain, but we soldiered on to San Remo. Col kindly gave me the vest he was wearing before he put his jacket on, as I was quite cold despite the mild temperatures, what with being all wet and the breeze and all. It actually didn't rain much after that as we climbed up to Doyalson and along Wyee Road, but the road was wet and muddy, so we got totally filthy. You should have seen our little white sport socks!
However, we perservered up to Hue Hue Road and thence to Sparks Road and Warnie's, in increasingly warm and dry conditions, so we were quite comfortable during our coffee and on the rest of the trip home, in the sunshine. Richard had of course ridden up from Blue Bay, so did an extra 30km on top of my 40 k's. Col would have done another 20km coming and going. This is a short but tuff ride which we found satisfying and enjoyable. We have a level of fitness now that deals with most challenges. Col said our average speed was about 22.5kmh, not bad for a rainy day.
Danny
Seventeen riders were led by Pedro down the river road to Wyong and Tuggerah on this perfect riding day. No breeze to speak of though Seabreeze says a 5 knot NWerly. Temperatures up to 18°C.
By the time we got to Palmdale we had three punctures, Barry, Col and Pam, so we were delayed by half an hour, standing around in the sun getting warm. It's always cold coming down through Kangy Angy because it never gets any sun. The planned return by the F3 was abandoned due to reservations about the huge roundabout, plus roadworks at Cobbs Road, so we just veered off at Ourimbah Creek road and went along Footts Road [sic] back to Palmdale. My memory of the highway back up through Kangy Angy was a rotten road with endless hills, but in fact it was easy and the road is excellent with smooth hot-mix surface. By this time we had a bit of a tail wind and the rest of the day was a breeze (westerly).
We had lunch at Tacoma footy ground, where Jean and Sue had tea, coffee and cake for us, and we celebrated the zero birthdays of Annie D and Richard, ten years apart in age. It was so pleasant sitting there in the sun eating lunch with our mates after a good ride. Sadly most people will never know it.
Danny
PS Last Sunday I thought I was going senile when I couldn't steer my bike, but today I realised I need a new headset bearing in my bike to stop the steering from sticking. Der!!
New final chapter on 9 July.
Perfect conditions for riding today - no wind, cool start warming to about 17°C, sunny, some cloud... Most of the fourteen of us started at Wyong but I joined us at Gorokan so I could sleep in, it is Sunday morning after all!
Richard hived off at Budgewoi, citing lunch arrangements, Barry peeled off at Lizzie Bay, citing domestic pressures, and Doug disappeared at the Catho turn-off without giving any reason.
I think I overdid it passing everyone up the SRA hill as I had a dizzy turn going down the other side, managing to stop on the side of the road, but falling over the fence. Low blood pressure I think. Or a TIA (Transient Ischaemic Attack).
Given that the Catho hotel doesn't open for lunch till noon and we were there at 11.15am, someone suggested the bowling club on the other side of town, so we kept going down the hill past the pub, past the surf club and up another ginormous hill to the bowling club, which was also closed. Sheesh! Back to the pub, where coffee was available, so the main necessity was met.
Melissa led the ride very competently, and Paul Can Ardilly did the sweeping, looking quite spiffing in the new Sweep's vest. There are plenty of good hills in this ride, but we all managed to do 'em OK. Garry made a rare appearance, and he and I had a good ride together.
I left them to it when we got to Lake Haven, and watched the crossing of the highway to the back road shortcut to Arizona Road, a dangerous part of the ride. I hope they all got back OK, haven't heard otherwise. So, a good challenging ride in excellent company. Thanks guys and gals!
Danny
We thought we'd do something different today, but we finished up just riding around the lake - nice 50km, not many hills, nice scenery, coffee shop at three-quarter mark, and no back-tracking! Perfect!
It looked quite bleak at times - spitting rain, 10 knot SW breeze, freezing cold... But in fact it didn't rain properly and there was plenty of sun, so pretty good cycling weather! As usual we set a cracking pace - At one stage I asked Doug how fast he was leading us - 29kmh! This gave us more time to enjoy our coffee stop at the Wyong Railway café before riding back along the river road and home by 12.30pm. So just Doug and Col and John and me, Richard declined as it was raining at Blue Bay. Col got a puncture from brown glass at the end of the Tuggerah Straight, so we stood there in the freezing wind while he fixed it. He was on his Cell Bike today, having wrecked his Cyclops on Wednesday. Happily, he can claim for the smashed twistgrip gear controls on his household insurance! How's that?
Four stars for effort, guys!
Danny
Fourteen keen bike riders fronted for the big ride today - 55km to Cams Wharf and back. Hans came back after a long absence, so it was good to see him back on the bike. A stiff WSW breeze was a help as we scooted NE up Lizzie Bay Drive and the highway, much appreciated! The temperature was somewhat frigid at about 13°C at the start, but got to a searing 15° by the time I got home. We had lunch at Rafferty's Mercure Resort and when we left for home the wind had lifted to about 20 knots, (See Seabreeze.com ® chart below) so we just kept our heads down and plugged on. I was actually less tired when I got home than a normal day when I can go faster. The staff at the coffee shoppe kindly served us 45 minutes before they actually opened, so that was nice of them. They are always friendly to us there.
Kee had a puncture on the way in to Cams Wharf. On the way home I had a flat, then Kee had another one, other wheel. When I stopped for mine we waved the others on, then Kee stopped and the main peleton just kept going and we never saw them again. Annie had to catch a train at Wyee, and Richard and Pam and Joe and Kathy just wanted to get out of the wind. The rest of us said goodbye to Col at Blue Haven and we all returned safely to base. Can't quite say the same about Col as he had a prang on his way to the start, when, blinded by the sun at the end of the Buff Point bike path, he ran into a rail and smashed both his handlegrip gear shifters, and rode the rest of the day with only one gear - a fixie! Didn't seem to slow him down though.
Despite the cold temperatures and the strong winds, we coped well and all enjoyed just being there together in the very fresh air.
Danny
A chilly morning at Gosford, but warming gradually to 17°C later. Nine riders, the majority of us female, joined occasionally by Ian trying out his knees.
We had a pleasant ride down to Woy Woy then onwards to Umina Beach before we all attacked the climb up Mt Ettalong. Pam was a concern as she is still recovering from illness, but she made it over the hill with ease. Annie S led the ride and Narelle was sweep, and both did an excellent job, thanks! It had warmed up enough to take off our jackets, but on the way back to Gosford we were hit by a cold front which looked quite bad, but it disappeared as quickly, thankfully.
We returned by path around the cliff even though Richard and I were keen to do the reverse climb on the road. That is a fib! The path was muddy in one stretch, but as long as one kept riding, not stopping or putting a foot down, it could be safely negotiated. I had to hose the mud off my wheels at home though.
Another good and scenic ride by this club. The views would be hard to match anywhere. Well done Guys! Here's a photo of us - click here. Just close the page to come back here.
Danny
The usual five, Danny, Col, Doug, Richard and John D, materialised at the Gorokan Fish Co-op at 9 o'clock. We couldn't decide where to go, except not Terrigal, so headed off and found ourselves doing the two lakes - Budgewoi and Tuggerah, in a clockwise direction, which for those of you with digital clocks means we just kept turning right. We were going well till Col ran over a piece of broken crockery on WilBar Drive, halfway up the first hill, so we all had a rest and watched Col fix his puncture - a pinch by the shard.
The weather started out looking iffy, clouds and spots of rain, but not cold, then it cleared to a beautiful sunny day so much so that we started getting sunburned at our morning tea at the Wyong Station Café, in 20&deg. Back near Long Jetty, a large tree branch had fallen right over the path, but with the help of a fit young neighbour, Richard and Doug and I managed to drag the tree off the path. Col and John had gone down the road instead so were not there to add their weight and muscle to the effort. Hah!!
We deviated down Geoffrey Road and Church Road, Chittaway, for variety. There was very little wind, Seabreeze.com shows 5 knots NW and NE but we couldn't feel anything. To quote Bob Hope, we don't feel anything till noon, then it's time for our nap.
Ride distances were about 65km for me and Doug, 75 for John and 85-90 for Richard, who started at Blue Bay, and Col, who rode around Budgewoi Lake before the start. Home for lunch after a beaut ride together!
Danny
Today we headed across town to Windsor, a favorite venue for some of us. Another cool winter's day but not too cold, max about 16°C but mostly cooler. Peter H led this interesting ride for 14 riders, including two locals, starting with a loop around the Richmond Airforce Base. As we were getting ready to start, a massive military aircraft flew overhead for a landing, about 300 metres away from us. The C47 Globemaster (identified by Trevor, ex-RAAF) has a huge fuselage with one giant wing that goes right across the top, with four big jet engines underneath. It was so close and going so slow it was surreal, like an alien space station arriving on Earth. We saw more of it as we rode alongside the air base, and more planes like the H16 or something, a 4-engined turbo-prop flying around - so spectacular for us coasties who don't have aeroplanes nearby.
After this first trip of about 20km we finished up back at the cars where we divested ourselves of some of our surplus clothing, which we later regretted as it cooled down after lunch. We started on our second leg, riding up to Freemans Reach and Wilberforce then on to Ebenezer, having lunch and Devonshire Tea at the old church, so beautifully restored. We then rode back to Windsor. Some of us have done this ride last year, twice, with the Skylarkers on 8 July 2011 and 14 October. See the reports for those dates here (just close window to come back here).
Our adventures hadn't finished yet, as 5 of us on the Pajero Express (with a trailer full of bikes) decided to return home via Wisemans Ferry Road, which we were warned would take an hour longer. The trip to Windsor from Lake Haven via the F3 and Pennant Hills Road took 1 hour 45 mins to cover the 118km, and the return trip through Wisemans is 20km longer and took about 20 minutes more only - no traffic lights! We had some good luck - at the ferry we drove straight onto it and it took off for the other side, so the GPS showed us hardly stopping. Unfortunately we later got stuck behind a slow van for about 15 minutes, but them's the swings and merry-go-rounds, eh! This is a very spectacular route that most of us had never been on, going for miles beside the Hawkesbury river and up through the hills to Peats Ridge - well worth the extra 20 minutes!
This is such an enjoyable ride, even though some of it is on roads with no room for bikes, but mostly very quiet country roads and lanes, and only a couple of good hills. From Ebenezer it's nearly all downhill! Thanks everyone for making it such a great day, especially Trevor and Jill who, despite having to baby-sit their grandson Harrison, thanks to the teachers' strike, came and brought all the coffee/tea and bikkies, and took turns in riding and boy-sitting. And thanks Pedro for such an excellent ride! A memorable day!
Danny
PS See Linda's latest report here.
The usual suspects, John, Danny, Doug, Richard and Col, presented at the Fish Co-op at 9 o'clock for a pleasant ride to Woy Woy for coffee, with the temperature at a pleasant 17°C, and the wind blowing somewhere. Later viewing of the Seabreeze website revealed the breeze as a NW of around 10-15 knots, so partly in our faces heading SW to Wyong and Gosford, and increasingly gusty.
After a fairly quick trip down through Chittaway to Enterprise Drive and the TAFE to Railway Cres Lisarow we arrived at Gosford rail. I, being the first there, took a short-cut through the railway carpark, but, entering on a different level to usual, I got lost in the carpark and only caught the others after they stopped for me near Adcock Park. Embarassing!
The trip down to Woy Woy showed us the wind had picked up and provided no advantage. After coffee at the take-away shop we walked to the station to wait for the Warnervale train, but caught a Wyong terminator instead. Getting out at Tuggerah to avoid the stairs at Wyong proved a mistake as the headwind up Tuggerah straight bike path was a killer, about 25 knots, freezing and peppered with raindrops. Richard had gone home the other way so should have benefitted from the wind. By the time we got to Wyong I had had enough and opted for the next rain to Warnervale, while the other three, John, Col and Dougie, returned via the river road, which would have been a crosswind most of the way. My ploy of training to Warnervale paid off as I had a tailwind all the way along Warnervale Road, only copping it in the face going north on the short bike paths. With the rain light but freezing, and conditions generally shithouse, I was very glad to get home. All up though it was a great ride and very enjoyable to be out riding with mates whatever the weather.
Danny
Another chilly but sunny day with a slight SW breeze, so cold in the wind but warm out of it, up to 17°C. Nineteen riders at the Fish co-op led by me rode out through Charmhaven to San Remo and along the bike path where we picked up Anne and John Lnrt then to Budgewoi where Jill and Trevor joined us.
From Budgewoi we rode out along Elizabeth Bay Road up to the highway at Lake Munmorah where we went straight across and down Carters Road to the bike path at CVB. On to Summerland Point where the young and lovely Sue was waiting for us with tea, soup and coffee and we could even tell them apart. Thanks Sue, you're super! It was quite chilly on the reserve so our jackets went back on while we ate lunch and watched Col fix a puncture, the only one of the day. He did blow apart the new tube so had to repeat the job.
Luckily we had the wind behind us along Kanangra Road on the way back but it's still a mongrel road, with lots of traffic, rough surface and no bike lane. Straight home from there, or back to the car, for everybody to complete a satisfying ride of 55km. Mark joined us today as well, giving a good account of himself and even getting a new club shirt. Thanks everyone for a great day out in the country!
Danny
PS Mike, Kevin, Wayne and his son are travelling in Europe with their bikes and Mike is publishing an excellent report on a special website here. Also Linda is on an interesting trip in Europe and the UK and you can read her reports here.
An early start of 8 o'clock at Wyong was necessary to get to Newcastle by lunchtime. After the Gorokan Fish Co-op there were about 12 riders who rode through Toukley and up to Elizabeth Bay. Richard had already ridden from Blue Bay to Wyong but he chose the SRA to add value to his ride, turning back for home near Catherine Hill Bay for an early finish for a total of about 100km. Luckily we picked up Alan at Nords Wharf, then John's son Daniel at Belmont.
We had coffee and cake at Macca's Swansea before heading up the Fernleigh Track. The train back to Warnervale left at 1.22pm from Newcastle, and the (hour) later train doesn't stop at Warnie, so Doug, Pedro and I were keen to catch it. I took off ahead through the Sunday strollers, and a marching band parade to get to the station with 5 minutes to spare. Doug and Pete caught the same train at Wickham, and the others, about 15 minutes behind me, had to wait for the next train. Paul Ardley was going to ride back, along with some other freaks, for about a 140km ride.
After the short (5km) ride home from Warnie I had done about 70km so Pete would have done more than that, and Dougie about 80 as he had met the Wyong starters at Wyongah.
Perfect weather, sunny and 17°C with a brisk SW breeze to help us along, made this an enjoyable relaxing ride. Thanks to John D for leading and Melissa for sweeping. Annie D has a new Avanti Bike too! Nice! Thanks to everyone else for coming and making the ride a beauty.
Danny
PS Late news - Richard did 85km, Annie D about 90 and John 113km, riding from home at Noraville to Wyong rail and back.
Lovely weather for a change today with sunny skies, temps to 19°C and a N breeze of 10 knots. Just the 6 little bikies left Gorokan Fish Co-op at 9.00am, going up to Norah Head first, looking for an envelope with money in it which Pedro lost on the way down. No luck, so we hope someone finds it and pops it in the mailbox. At Lizzie Bay, John D, Doug, Richard and Col rode up Birdie Beach Drive to the SRA while Pedro and I took the easier option. We all arrived at the Blue Wren Dr crossroad at the same time.
We got to Cozzies coffee shoppe in Swansea at 10.30 but it was shut - they're on holidays! So back to Macca's for a pleasant 45 minutes sucking warm milk (no cakes for us health nuts, just Col's Saos and vegemite). We had to push into the wind on the way up but we reaped the wind going back, quite often feeling no breeze at all. Near Catho Hill Bay I got a flat in my back tyre, so we fixed that, only to find Dougie's front tyre had gone flat as well. Not surprising given all the broken glass along the highway. Back at Lizzie Drive the Blue Bay/Norahville trio turned left while the Charmhaven gang kept on the highway. At Les's AA bike shop I popped in and bought 2 new tyres and tubes of the 28mm size ($70), with nice tread on the Flat-fighter tyres, so we'll see how they go.
Another excellent 70km ride (100 for Richard?), good preparation for Sunday's CCTCC ride to Newcastle.
Danny
It has rained heeps the last few days, and today was more of the same - still raining heavily at 8.00am. However, on my arrival at the sailing club meeting venue, there were a dozen riders all kitted up with their bikes ready for a ride. So off we went on dripping wet roads, up to Budgewoi and Lake Munmorah and didn't cop any rain till Charmhaven on The Corso.
We had 4 punctures starting with Col at Norah Head and the rest on The Corso. Some of us rode up Birdie Beach Drive to the SRA lookout for some extra, while the others followed the planned route up Lizzie Bay Drive to the highway. Eventually we all got back to the sailing club without getting too wet, which was surprising given the weather.
Then we had a general meeting and hot lunch with over 40 members present. Our committee is working very hard and coming up with new ideas to improve the club.
Danny
- Marshall has 2 bikes for sale - see his ad on the Club Notices page.
Some of the worst weather since this time five years ago meant there was no ride, but our relentless ride leaders, Pedro and Don, rode to the Fish Co-op just in case. Doug, Col and I turned up in the Pajero, and Warwick drove up from Umina with his bike just in case. I had to persuade Doug and Col not to venture out in the 30 to 40 knot southerly winds on their bikes, but it didn't take much. Richard had the sense to stay home, as did everyone else. We all adjourned to the café in Toukley for a cuppa and a chat and set off home in brilliant sunshine. Peter and Don cycled off into the distance, and 2 minutes later the skies opened up again to catch them in the open. A good day for a non-ride. Next week a General Meeting, lunch provided, with a ride to beautiful Lake Munmorah first. Start at Toukley Sailing Club in Moss Avenue at 9.15am.
Danny
Sorry, late with this report. Seven keen riders left the Fish Co-op and rode down the river road to Wyong. Then up Allison Road and Yarramalong Road. I had come out to a flat tyre on the road bike, so I was on my hybrid, one of 5 bikes with front suspension. I got another flat on the way up, then my tyre was flat again after lunch, but my sturdy helpers found the problem and there were no more.
The weather had looked grim, but we managed the whole ride without getting rained on, but it was quite cold. Richard rode from home to the start, then back the same way afterwards, thus completing 105km. Col also rode the extra from home so he managed 85km while Doug and I did about 70, and Jenny and Graham similar.
Another brilliant Friday ride, challenging and satisfying!
Danny
Despite the threatening weather, 18 riders turned up at the bottom of the Fernleigh Track. Their faith was rewarded as the day became progressively sunnier and warmer. This is the same as the Friday ride of 11 May, so for the route go down to that report. We didn't have any of the drama of that ride today, though.
Doug led the ride, with input from Pedro in a tricky area. Lunch was at Jesmond Park and coffee and refreshments were enjoyed back at the carpark in Belmont after the ride. Thanks to Pedro for that. Nice to have Merle back with us for today's ride. An interesting 50km ride through some new territory with a few little hills to get our metabolismo going.
Very enjoyable and thanks to everyone for coming!
Danny
Good weather - sunny after a cloudy sunrise, temperature ranging from 10 to 17°C, SW breeze building from 5 to 15 knots for a tailwind return trip.
Leaving Gosford at 0900 with Narelle leading, about 12 of us sauntered down to Ettalong where we picked up Ian, then continued around the coast to Umina Ocean Beach where we coffeed, and caked.
Doug and I had ridden to Warnervale rail and caught the train down to Gosford, but we needed more, so we rode all the way home from Umina, completing about 86km for me and about 90 for Doug. Doug had his 3rd flat in 2 days of riding, a blowout this time - don't know why! But a good ride, with Narelle setting a brisk pace then me setting a faster one for the ride home. Exhilarating!
Danny
Five amigos (John, Dan, Doug, Richard and Col) met at the Fish co-op at 0900 and decided on a short ride up through Toukley, Nora and Budgie to Lizzie Bay Drive and Birdie Beach Drive to the SRA lookout. Actually, there has been so much growth in the bush you can hardly see anything from there now. Back down the highway and LB Drive to Budgewoi.
Doug had 2 punctures by the time we got to Lizzie Bay, which gave us a rest before tackling the big stuff. The weather was cold and overcast, but we had no rain - lucky! We coffeed (new verb - to coffee) at the Lakes Beach café where Col had a flat (that's why we stopped there). The distance for me would have been about 43km while Richard's ride would have been more like 75, and Col's maybe 60.
A good hard ride averaging about 24kmh in bracing conditions. Well done us!
Danny
Twenty riders completed this ride through Norah Head and Budgewoi, plus Pam who joined us at Doyalson for a shortened version. Good to see her back on the treadly after her nasty illness. Missing altogether was Graeme who had a flat on the way and left Jen to do the ride without him. John D also varied the ride by dropping his heart-rate monitor at the carpark in San Remo and had to go back for it from the highway.
"Rattleys" Road was the usual shocker with no lanes and a crummy edge. At one point a few of us had to head for the gravel as two big coal trucks and trailers squeezed past us. Peter led the ride at a steady pace so no-one got left behind. Thanks, Pedro!
The weather was magnificent and may have to do us for a while as rain is forecast. It was only 8°C at 7.30am but soon warmed up - beautiful day!
Danny
An early start for everybody today as we fronted up, on a beautiful sunny cool day, at Mt Penang Parklands, Somersby, for the annual Century and Half-Century ride down through Mooney Mooney valley and Calga, up Peats Ridge Road to Central Mangrove, and back down Wisemans Ferry Road to Somersby.
The 100km contingent left at 08.00, and their route included a big double-back to make the extra distance, whereas we 50km riders only did the circuit as just described. Melissa from Sunday opted for the longer ride, and we waved her off and never saw her again. The rest of our crew, me, Doug, Richard, Col, John and Heinz did the shorter version, starting at 08.15am. At the first refreshment stop Heinz did his usual thing and kept going so I didn't see him again either. The rest of us more or less kept each other in sight and finished close together, except Doug and I were delayed by his having a puncture 10km from the finish.
The event was very well organised by the Rotary club, with water and fruit available at stops, and a sausage sizzle and coffee/tea at the end, as well as a nice showbag of goodies and a certificate for each of us. The 100km riders left 15 minutes early as I said, but after having done the extra 50km loop, some of them still passed us well before the end. Can't imagine what their average speed was. Ours was 22-23kmh, and a time of 2 hrs 11 for Col, Richard and John, and 2.19 for me and Doug.
For me, this was a hard ride, with Mooney Mooney early on being the killer, but the others seemed to cope better. Overall, a challenging and satisfying ride which we are all proud of having done.
Danny
John D, Danny, Richard and Col checked out a proposed ride for the Wednesday club with this ride - down through Wyong and Tuggers to Tumbi Creek Road, near Mingara Club, back to Beckingham Road/Palm Valley Road, right from Leetes Lane into Hansen Road and up to Tumbi Umbi Road. Generally south by that road and Belleview Road till we came out at the Caltex servo on Central Coast Highway (this reads like an electoral re-distribution map). From there back up to Batto Bay and coffee at The Entrance.
There were some tough hills in that lot and we decided that it would be too hard for the Wednesday group, also it ran out to over 60km, so don't expect to see it on the next program. For us however it was a good tough ride to punish us for our sins and indulgences to make us feel good and holy, and tired.
With the perfect weather and good company, we had a ball today, and we're looking forward to the Half-Century Challenge on Sunday, which will probably be easier than today's ride.
Danny
The main ride group took a spin down to Terrigal today, with 26 riders joining in, starting at various locations.
Welcome to Greg and Kerry who joined us at The Entrance for the return trip to Terrigal. Greg rode well but Kerry struggled a bit on her first dinkum ride.
Trevor and Jill met us at The Skillion at Terrigal with coffee and stuff, then Trev joined us for the ride back. We had quite a stiff SW headwind going down but enjoyed the benefit of a following freshening breeze returning north. The weather was otherwise perfect, if a little cool at the start. This is a 65km ride from the Toukley bridge, more if you rode there from home. Quite a good trip really! After Kerry commented on how fit we all are, I realised that we take our fitness for granted, but everyone in the club can easily do a 70km ride, and there aren't many people of our age who could do that. As my doctor says - whatever you do, just keep riding your bike!
Danny
Eazy Riders Report 16 May 2012
Twelve riders including new rider Karen set out for a ride through Charmhaven and along the cycleway through San Remo and Buff Point before leaving the path to ride along Narambi Road to the Doyalson-Budgewoi Road [Scenic Drive]. After crossing the road we continued through back streets of Halekulani to Macleay Drive and on to Sunny Lake Shores village where lunch was enjoyed on the shore of Lake Munmorah. The return was through Budgewoi and along the cycleway to Noraville and then on to the finish. A cool sunny day and all enjoyed the ride.
Don
The latest ride calendar for June to August 2012 is now available here.

A beautiful sunny day with no clouds at all. Just a 20-25 knot NW near-gale and temperatures starting at 7°C at 6.30am and peaking at about 18° by 2.00pm.
Ten riders reported for duty at Morisset Rail at 9.15am, some having ridden from Gorokan or Noraville, or Morisset, and the rest of us coming by train. Annie S led the ride and took us down to the Wyee Road roundabout and along to Rutleys Road, always a pleasure (to leave), to the highway and down to Doylo. With morning tea at the excellent Lakes Beach kiosk the next stop, Richard instead continued home to Blue Bay making his ride from there to Morisset return about 70km. Ian joined us for m/t with coffee and scones Devonshire. Next, John D and his son Dan hived off at the Norah cemetery for Mothers Day duties, making their round trip about 50km.
Battling the powerful headwind we struggled around Tuggerah Lake to the official end of the 55km ride, passing many Mothers Day picnickers camped out on the grass all around the bike track, huddled together against the wind like Emperor penguins in Antarctica. Very dedicated sunseekers!
Doug and Peter continued their ride home, having ridden up to Morisset, with Doug totalling about 95km and Pete 100. Mentioned in Despatches! Paul also had to ride home to Mori, to complete the standard distance of 55km.
Thanks Annie for the ride and well done everyone, a fantastic day!
Danny.
Six jelly babies met at the TAFE carpark at the south end of Fernleigh Track at 9 o'clock. Doug, Danny, Col, Richard, Peter and John Daily headed west along the north shore of Lake Macquarie along the Croudace Bay Road and Macquarie Drive to Warners Bay where we utilised the superb bike track by The Esplanade till we got to Speers Point. We continued north along Frith Avenue and Lake Road till we came to the excellent rail trail, freshly laid with hot mix asphalt, which ended at Wallsend.
The weather was sublime, very little breeze, sunny and about 23°C. On to Jesmond and further till we found a top coffee spot, the Coffee on Hobart in Lambton, highly recommended. We finished up on the Fernleigh Track at Adamstown and set off on our final leg down to Belmont. This is where we came to grief as I trundled down the track towards Whitebridge. A middle-aged couple were riding on the left/centre at about 15kmh as Col and I approached from behind at 28, madly ringing my bell only to have the bloke turn around to see who was coming and veered straight across into my path. This part of the track has a railway line beside the path, with the rails sticking up. As I moved right across to miss this guy I hit him nevertheless and was bumped towards the rail lines, thinking that this was the end for me. However, I managed to barely miss the rails and re-gain control on the dirt, and get back onto the path and pull up. The other guy wasn't so lucky, as he hit the deck, then got belted in the back by Col's front wheel as he rode over him, as he was right behind me. I thought he might be dead, as he wasn't moving, but nothing so bad as that. About 1 square centimetre of skin missing and some bruising, nothing really considering he didn't even have gloves on. This was his first ride on a bike, having been persuaded by his lady friend that it was quite safe. Silly sod! It was so lucky that all three of us weren't badly injured. I accept about 10% of the blame. Make that 20.
Apart from that, it was a great ride, one which will be included on the calendar for Toukley club, except the crashing bit.
Danny
In perfectly lovely weather 20 of us rode down through North Wyong and Wattanobbi, led by Pedro. A couple of good hills in Wattanobbi but we kept going up Anzac Avenue and Allison Road to Old Maitland Road where there were a couple more.
Lunch at Rotary Park where Mike was good enough to bring the tea/coffee and a birthday cake for Trevor who turned 70 yesterday. A quick sprint home along River Road brought an end to a very pleasant ride, home by one o'clock. Thanks everyone!
More photos posted at 5.00pm today from Sandy Hollow. Click here.
Danny
A distance of 187km from Lake Haven, Sandy Hollow is a small quiet village in the Hunter Valley, out through Singleton and Denman on the Golden Highway, on the way to Merriwa and Dubbo. Quiet, that is, except for the huge trucks and trains roaring through all day and night. Having grown up to the sound of trains (Sydney/Melbourne line in Pasoe Vale) I quite liked the sound of train horns at night. The caravan park owners, Chun and Dave, were very friendly and helpful, with Dave bringing a vanload of firewood for our campfire every day.
It's all rolling fields fringed by rugged mountains up this way, with one big mountain right behind the park. It's about 500 metres horizontally and 295 vertical, a climb which took 7 of us 45 minutes after Monday's short ride. Pam had already done the climb during the day, as she was not well enough to ride, and she shouldn't have done the climb either, as it turned out. Hopefully someone will send me photos from the mountain top. Doug?
The place names were easy to remember if you come from Wyong, there was Wybong and Bylong for starters. The roads were mostly quiet narrow country bitumen affairs, with level and hilly sections, including up and down. No surprises there. Enough hills to keep us on our toes. We used the Golden Highway a fair bit, but there is plenty of room, except the first day when they were spraying tar and spreading aggregate (stones).
Other highlights included us heading out a road which never stopped but went through cattle country and had gates on it. We chose a quiet spot for lunch only to have a surprised farmer pull up to tell us that he had a herd of cattle coming our way and we should move. He herded us down the creek valley where the cows weren't meant to go, where we patiently waited under the farmer's wife's orders till the cows had passed by. See the photos. That was fun! Another day we had to negotiate about 6km of gravel road including a very big hill which I thought was impossible, but Marshall and Paul managed to ride right up it. Coming down the other equally steep side was insane with many of us expecting to come to grief on the steep, corrugated and rutted surface. I managed to run off the side into a sand drift which saved me. Other more timid types walked all the way down, as well as up.
Generally the rides were 40 to 50 km except for Tuesday which turned out to be about 78 which surprised us all. Sue and Jan always met us for lunch and/or morning tea, which was such a bonus. Tea, coffee, cold water, bikkies, cake - brilliant! Thanks so much you guys! Every night we assembled at 5.00pm for a happy hour, where we sat near a big campfire and drank ourselves into a stupor. Around 6.00 we cooked our tea and all ate together, rather than in our cabins/vans, then stared into the fire and told stories till the wee hours, usually about 8.00pm. This was so pleasant, as was the whole experience. I must thank my wife, Marie, for letting me come while she stayed home on her own tied to the bedpost.
I could go on, but I can't remember anything else. Thanks to Pedro, Doug, Sue, Mike and the others who facilitated this wonderful holiday. The one downside was on Thursday night seven of us decided to have a meal at the local pub, instead of having a beautiful home-cooked meal, but were kept waiting for an hour for our meals, except 2 who got theirs in 10 minutes, and the fish was awful. The only upside was the barmaid, see her here. My and Kee's photos are here. Just close the window after viewing. Also included are some from the recent Mannering Park ride.
Danny
By the time I got to the Fish Co-op the others had decided on Terrigal, so that's where we went, even if I didn't fancy it. Doug, Richard, John D and Col joined me on a non-stop ride to Terrigal, just to tuffen us up.
We had a good break by the beach and drank coffee by the litre. Such a beautiful day about 22°C and light breezes. We thought we had copped a headwind going down and a headwind for our return but this was not supported by Seabreeze.com®. We left the co-op at about 9.15 and were at the beach at 10.30, and about the same ET coming back, for a ride average of just under 25kmh. Sheesh! Richard did extra k's to total about 90, and Col about 85, the rest of us the usual 70km.
Anyway a good hard ride in perfect conditions with one's friends is just what the doctor ordered, at least mine did.
Danny
Twenty riders gathered on this chilly ANZAC Day (14°C), all rugged-up against a strong wind. Seabreeze.com.au shows Nobbys Head a Norwesterly of 20-25 knots, but Norah Head NW only 5-10, but the wind detector at Norah can't be trusted in a westerly, must be at the front of the rescue building! Our estimate was 20 knots and we'll stick with that. So, pretty strong headwind going down the Motorway Link, but it was sunny and reached 20°.
We headed first down through Toukley and Budgie, back along the bike path near the lake to Blue Haven before linking to Sparks Road and Hue Hue to Wyong. Ran into the Eazy-riders on the bike path going the other way. They made good time seeing they leave 30 minutes after us. Along the Link Road the headwind strung everybody out, with me well up front only to be passed by Linda who made up 500 metres to pass me near the freeway. I then had my 4th flat tyre in 2 days of riding but, re-stocked with new tubes and with Warrick's help, I was soon on my way again at Sparks Road. I recently watched the Paris to Roubais bike race which features mostly cobblestone lanes, and I thought of this as I rode down Hue Hue, which would be good training for cobblestones, especially on 23mm tyres with 120psi in 'em - so rough! Graeme also rode well, passing me on two short sharp hills on his mountain bike before fading on flatter smoother roads against the road bike. Marshall also got a puncture down near the back somewhere (of the peleton) and made his own way back to base.
Lunch was enjoyed at the Tacoma footy ground with Sue bringing the much-appreciated coffee gear and ANZAC bikkies - thanks Sue! Doug and I didn't bring lunch so we went straight home from there, to complete what Barry calculates as a 50 km ride. Thanks to Pedro for leading and John D for following up, and to everyone for your company on this good ride where I was never more than 12km from home.
Danny
And what a spiffing day it is - sunny, blah blah. Nineteen or more riders congregated at Rotary Park, Wyong, to be led by Steve and Sue around the bottom of Tuggerah Lake to The Entrance (TE), with Steve up front and Sue a bit more reticent. At TE we picked up John D who is recovering from a sniffle. From there it was south to Bateau Bay (BB) and up the hill to Crackneck. It's a lot steeper than I remembered it to be and fair took my breath away. After a good look round at the lookout we flew back down the hill to BB shops for coffee and an early lunch.
Peter H took his undershirt off at the top of the hill, carefully placing his mobile phone on a log during the process, and leaving it there while we rode off to lunch. At the café a couple of motorcyclists rode up and the girl on pillion jumped off and asked if anyone had lost their phone, so happily Pete and his phone were re-united, thanks to an observant and smart biker.
There were a couple of other bikies at the café and I asked them about their Harleys, being an old Harley owner myself from 40 years ago. (Want to see me and my Harley? Click here!). One bike was 105 cubic inches (1700cc) and the smaller one was 96ci (1500cc?). I asked whence they had ridden - Terrigal! Not as far as us! What a joke!
At BB we split up with Steve and Sue and Annie S taking the much depleted crew back through Berkeley Vale and Chittaway while all us Toukley-siders who rode down to Wyong went back up Wilfred Barrett Drive, including Richard on his usual squirt before going home at TE. Peter Holt had already ridden around Tuggerah Lake before the ride so he would total about 90km for the day, while the rest of us probably about 60km.
Not a good day for punctures - both Annie D and I came out to flats this morning, then I had another one on the way to Wyong. On the ride around Tuggerah Lake we had at least 2 more (Big Paul and Marshall), then I had my third on the way up WilBar Drive. Doug and Barry stopped to help and between us we went through 4 tubes before we found one without a hole in it. Even Baz's newie had a big hole already in it. Check your spares regularly!
With all that it was a good ride and thanks to everyone who contributed, especially Steve and Sue who researched and conducted the ride.
Danny
PS I didn't get a report of last Sunday's ride up Dog Trap Road, but apparently of the 9 riders, 7 rode the whole distance! Amazing!
After days of rain we had a beautiful sunny warm day, with seven of us turning up at the fish co-op (Danny, Doug, Col, Jen, Graeme, Barry and Richard).
We took the shortest route to Ourimbah, River Road to Wyong, Kangi Angi, then up Dog Trap Road. The Sunday guys did it last weekend, from Gosford, and I believe Linda rode the whole way to the top. I've seen Wayne do it too, but there is no way any of us could have done it today. Maybe Col could have, but we finished up walking quite a few hundred metres, even then it was so hard. We then rode across the F3 bridge then turned around and rode back down again, which is dangerous given the wet and slippery surfaces in the shade. Luckily there was only one car coming up, and it soon turned off.
After a nice coffee at the nursery café we then rode back along Burns Road and Enterprise Drive where Richard peeled off home and the rest of us trudged back along the river road, hot, tired and happy, with about 60km ridden. Thanks guys, well done!
Danny
Wednesday 18 April 2012 - TDCC ride to CVBN
Pedro and I turned up at the Co-op in our cars to see if anyone was silly enough to come out on such a rainy day. Yes, Richard was, having ridden up from Blue Bay and only getting soaked once. A couple of other hopeless members rang to see what was on, resulting in Marshall meeting us there, so he and Richard rode around Budgewoi Lake and met Paul Ardle at Budgewoi where they all got a good soaking then went home. Richard did 48km for his efforts, but I have no updates from Marshall or Paul. I went to the shops and also got drenched. For those who missed last Sunday's ride up Dog Trap, we'll revisit that on Friday if you're interested. Fish Co-op 0900
Danny
The warm weather is back and 5 of us (Danny, Doug, Richard, Col and Kee) assembled in Macquarie Road, Greystanes, for one of our favorite rides. The trip from Gorokan took 90 minutes for us Central Coasters and we met Kee there after he had done airport taxi duty.
Unlike the last time we tried this, the gate to the Prospect Reservoir was open and we rode up to the wall and historical display. Very interesting for us engineering wannabees. Then it was an interesting ride up to the M7 where we joined the bike path and followed it all the way, nearly, to the M5 exit. We soon found the T-Way (bus road similar to Adelaide's O-Bahn, but without the steering walls) and its associated bike path. We reached Fairfield about 12.30pm and went looking for a café for much-needed coffee hit. Eventually we found one near the station, populated by men of middle-eastern appearance. They made us welcome by organising a table for five, nice guys. A funny café with no food, just coffee and sweets, so we ate our lunch at their table without the usual fear of transgressing Don't Bring Your Own Food rules.
We got back to the cars at 1.45pm after quite a quick ride along the Liverpool-Parramatta cycleway and the old aquaduct bike path. We hardly rode on any streets, except once where Doug lost sight of us and finished up on the road surrounded by huge trucks before he safely found the footpath.
A very interesting and satisfying ride with no real hills, just a few with Fernleigh Track gradients. Thinking about putting it on the TDCC program.
Danny
Even though the weather was threatening, 18 riders signed on at Gorokan amid spitting rain. Soon after we started the rain cleared and we rode to Manno in the dryness.
Barry led his first ride as a new ride leader and did an outstanding job. Wyee Road is always hard but we kept in single file on that awful road and on Rutleys and Vales Roads.
The weather conditions (SSW winds 15-25 knots) left us too exposed at Vales Point Park, so we went around the corner to Wayne's holiday house where, by chance, he had all the tea and coffee equipment, so we had lunch in his rumpus room on the shore of the lake - very nice spot!
While we were enjoying our lunch, the rain came and went a couple of times, but as we left to finish our ride it started to sprinkle quite steadily, so we all got a bit wet. We plugged on like real troopers till it eased off a bit near Doylo. Col and I went to his place in Blue Haven to join the VIEW Club ladies for a fashion parade and more delicious lunch before I rode home. Barry and his little band of followers went down Emu Drive, San Remo, to the bike path on the lake, where Baz had a puncture, then to Charmy and down The Corso where young Peter also got pierced.
Despite the weather and 18°C temperatures it was quite a pleasant ride and I for one was quite pleased with myself for making the effort.
Danny
Only Doug and I turned up at the Fish Co-op, and, with a good NE breeze, we decided to go down WilBar Drive and on to Toowoon Bay. We called in at Richard's to make sure he wasn't lollygagging, then on to Toowoon beach for a few minutes. Back to The Entrance for coffee then home.
The headwind up WilBar was insignificant, and then we went home. Nice day, nice ride, nice guys!
Danny
Doug was supposed to ride up WilBar Drive from TEN (The Entrance North) but we never sighted him (he went clockwise!). Col, Richard and Danny met at the Fish Co-op at 0900 but the first two had to go back home again. We sat and chatted till 0940 then Richard took off, maybe back up to Budgie then home, while Col and Danny rode straight to Blue Haven where Col went home and I took the Motorway Link to the F3 then home via Sparks Road and Mattaram Road. Probably 50km for Richard, and 30 each for me and Col. Perfect conditions, so it was a shame we couldn't have all done a proper ride together. Still, we got the metabolism re-charged and had a good chat. This is the 9th day of temperatures of 25°C in a row. See Kee's photos at Swansea last Wednesday here.
Danny
Another beautiful day for outdoorsy fun, in this case a ride up to Swansea's northernmost tip and back on our bikes.
Being as it is a ride with many hills, it was decided I would be the appropriate leader. By-the-way, congratulations to our 6 new ride leaders who have just completed their training (Doug, Warwick, Robyn and Barry, and Don and Paul from the Eazyriders).
By the time we picked up members at Budgewoi, we had 21 participants in this quite hard ride, so well done y'all! Barry pulled out near the Big Prawn for reasons of tummy, and our honorary coffee monitor Kee pulled in behind him in his car and gave Baz a lift the rest of the way. Mandy had cooked a swag of curry puffs for our lunch, so Kee could get this job permanently if he wants it.
At one stage near Catho Hill Bay, we had three punctures at the same time, with Paul Ardvark, Bob W and Warwick being the lucky recipients. I managed to hold out to Lake Haven before my front tyre went flat, leaving me with a 300 metre walk home. Could've been worse!
It's a beautiful place at Lake Macquarie where we lunched today (and yesterday with the Kayakers), and we should have remembered to bring our togs (swimmers for NSW). Although the temperature was only about 25°C it felt a lot hotter with the NE tail-wind coming back, but very satisfying to complete this ride intact, even if one had to walk the last bit.
Danny
Narelle led this interesting easy ride up the Wyong River Valley on Yarramalong Road to the superb General Store where we had coffee and lunch. This is a top spot for us, plenty of room and the best coffee and tucker.
The weather was the usual old sunny, warm and slightly breezy day, 25°C. Sigh! Wonder when the cold weather is coming, 10°C, rain... Can't wait!
Fifteen of us took part in this 40km ride from Wyong, several riding from further afield, like Blue Bay, Lake Haven, Noraville and Doyalson to run up 60-70km for the day. Our spirits were dampened somewhat on the news of the death of a cyclist on WilBar Drive this morning. No more details available. Made us extra careful as we went up this narrow country road, but the drivers all treated us well.
An enjoyable ride, thanks Narelle. No ride next Easter Sunday, but keep an eye on the bulletin board above.
Danny
Four old fit guys (Doug, Danny, Peter H, and Col) made the trip from Gorokan to Woy Woy, heading first down WilBar Drive and picking up Richard at Magenta Shores. Using Enterprise Drive then through the Uni and across to the highway, back up to the bridge, and down Railway Drive and Narara Creek Drive and Showgrounds Road all the way to Gosford Rail, thereby avoiding the highway except for the bit to Railway Dr. A bit further and you pop out on the bike path at Fagans Bay then on to Woy Woy. It's an excellent route, interesting with a few hills and plenty of dedicated bike/foot paths.
We nicely met the train back to Warnervale, with Richard bailing out at Tuggerah for his ride back to Blue Bay, while the rest of us disembarked at Warnie's where we had a nice cup of coffee before riding home. The weather, like the last week or so, was perfect, 25°C, sunny, slight breeze W - SW, sickening isn't it! So satisfying! 65-75km depending on where you live.
Danny
.
Peter Holt led this pleasant country ride around the Morpeth area, mostly on narrow quiet roads. The weather was perfect and 20 of us made the most of the day, riding what turned out to be 54 km, after an extension to fill in time. That's what Pedro told me to say.
Many of our rides leave me hot and tired, but today's ride was so easy, and we enjoyed the atmosphere and the brilliant company. In some places there isn't enough room for us and 2 lanes of cars, so it gets a bit squeezy but there is not much we can do about it. We always ride in single file in such conditions. We just do our best and try not to upset the locals.
Lunch was at Morpeth with the full array of food shops, except, amazingly, the cake shop, which was closed for lunch.
Danny
PS No report for last Sunday as I was away interstate.
Despite the conditions being perfect for riding, only 17 riders made it to the main ride. The Eazyriders may have increased, but we're usually gone before they arrive.
An interesting ride through Toukley and Budgewoi, up to Doyalson then along Wyee Road to Gosford Road. This of course takes us up to Bushells Ridge Road with a few kms of dirt, a bit corrugated but bearable even on a rigid road bike like most of ours. The Tooheys Road hill down to the tunnel under the freeway doesn't seem so steep as going up it, but it's still a buzz.
Onto the Motorway Link and down to the F3 then Sparks Road to our worst favorite road, Hue Hue. By the time you've done that, then Alison Road into Wyong, you have sucked a lot of oxygen and need a good hot cuppa. And guess what! Super Sue was there with all the ingredients including yummy slices to enhance our meagre lunches. Thanks so much, Sue!
The ride back was characterised by Peter leading us home along the river road at his usual steady pace, and everyone, including me, sitting quietly behind him, thankful for the relaxed ride after the previous struggles. Thanks Pete! About 50km.
Danny
Melissa led 15 members out on this old favorite, a ride down the length of the local river and creeks - viz, South Tacoma, Chittaway Point and the south point of Ourimbah Creek, to the very ends of these points along interesting tracks.
Some riders didn't go off the bitumen, and a few walked the tracks. But some of us rode them all. Off-road bikes preferred today. At lunch we caught up with Ian who has just had knee surgery but is recovering. Coffee from the shops opposite Bluebell Park was welcome as we ate our lunch there. Weather was nice, cool to start with, warming to about 23°C, with a good southerly breeze which helped us get back to Wyong, or in a few cases, Gorokan/Toukley area, later building to 20 knots forcing the cancellation of sailing at Toukley. Thanks Melissa and Narelle who went sweep and helped try out the route yesterday.
Danny
Caught train to Newcastle, rode back. Just me and Col. JD and PH didn't read the website and were at the Fish co-op at nine, wanting to know where we were. So then they rode to Swansea to meet us, and Doug started at 10.30 and met them there, but they were all too early for Col and me, missing Doug by 15 minutes.
All had a good hard ride, well over 30°C on the highway. Glad to get home, even if I had to walk the last 500 metres with a flat. For all five of us, that's 225km at least since last Sunday morning! This was the toughest day, personally (I already forget how hard Sunday's Loop-The-Lake was).
Danny
A sublimely pleasant day, about 23°C, slight breeze, sunny. Twenty-nine riders set off with Peter H leading, up through Norah Head and down to The Entrance, and around the Mingara Club hilly scenic route and back to Killarney Vale where we had lunch at Bluebell Park. This was supplemented for many of us by coffee from the shops opposite, and very nice it was too! We don't usually do this but it seemed the right thing to do today.
The ride would have been about 58-60km I think and even though we have ridden these roads so many times before, it was still very enjoyable and invigorating. Well done everybody!
Danny
Photos from my Melbourne trip and yesterday's Loop-The-Lake are here.
You had to get out of bed before 5.00am for this ride! Leaving Speers Point anytime around 7.00 o'clock, give or take half an hour, riding around Lake Macquarie, including a detour to Cooranbong, this ride worked out at about 95km.
From this club, Danny, Doug, Col, Jenny and Graeme, and Peter Holt undertook to ride as a team. Peter left earlier, at 6.45am expecting the rest of us to catch him, but, leaving at 7.23, we never did, in fact he made time on us. Pete was back at the finish while were still at Belmont - crafty old fox! Not that the main group was slow, just that Peter rarely stopped, while we seemed to stop quite often. Jen and Gra were on knobbly-tyred mountain bikes, but still set a cracking pace, passing many better-equipped and younger riders all day.
The weather was divine, warm, sunny, no breeze. The event is very well run, with marshalls everywhere, and tea/coffee and muffins at Morisset, water at Big Prawn, and fruit and water at Belmont. And sausage buns at Speers Point, nice too. Riding time was about 4 hrs 15, but we got back about 10 past 12. There were about 1500-2000 riders all up. A quite tiring ride, but well-worth the effort.
Col's Gym manager gave us team singlets and has offered to pay our $50 fee. More on this later. I took a few photos and they are here.
Danny
Conditions looked very bleak before the start, with a 15-20 knot southerly chilling us down. Peter H was leading so we all just stuck behind him in the headwinds at a gentle pace. I got a puncture near the start at San Remo but ably assisted by my 4 best mates, I was soon back on track.
We rode up Lizzie Bay Drive then up the SRA hill (Birdie Beach Drive) and out onto the highway. At our nominated lunch spot of Diane Avenue Reserve, the wind was blowing hard off the lake, so we kept going to Budgewoi to the comfort of Mackenzie Park where we had lunch. Trevor got a flat here and Jill finished up riding the bike straight home while Trev rode back to the car at Gorokan. As the day wore on, the clouds blew away and it became almost warm, spoilt only by the wind.
Seventeen riders undertook this challenge, so good on youse all!
Danny
I missed the start of this ride, led by Narelle, and I couldn't catch them (starting half an hour behind) till the coffee stop at The Entrance. With quite a few of our number undergoing ride leader training, we still numbered about 14. Conditions were warm and pleasant, I think.
Danny
During my trip to Melbourne and Adelaide I did 3 rides: firstly, from Montrose up Mt Dandenong Tourist Road to Kalorama. This is about 6 km all uphill on a winding road with no bike lane from the bottom to the near-top of Mt Dandenong. I was puffing after the first 100m but kept chugging away in 2:2 and made it up to the 5-ways intersection overlooking Silvan Reservoir to the east, and suburban Melbourne to the west. Lovely trip downhill!
In Adelaide I rode from my nephew's place in St Agnes to Ti-tree Plaza in Modbury then down the bike track in Linear Park by the O-Bahn (a dedicated bus track that goes into the city, with stations like the rail, and a self-steering mechanism to keep the bus straight while it rockets along at high speed). On reaching the Torrens River (just a creek at this stage), I continued to follow the bike path for a while before heading back. The temperature was 37°C but with humidity near 10% there was no sweat and it was pleasant. Probably around 30km.
Back in Melbourne I arranged a ride with my wife's nephew, Russell, about 50, who took me down the Yarra Trail bike/walking path from Warrandyte Road, East Doncaster, to Bulleen Road, Kew, where we took the path up beside the Eastern Freeway back to Blackburn Road and to the start, some 42km. When we arrived back at the nursey/restaurant where we parked, I was putting my bike back in the car when the rear derailleur just fell off! Two weeks laying on the chain must have been too much and the hanger gave up. Lucky it didn't happen at any other time or I could be dead! (Ever seen a derailleur go into a back wheel? Nasty!)
Danny
Only Doug and I turned up for this alternative ride to the CCTCC Gosford ride, but otherwise it was a perfect morning. We just went back up The Corso to Charmy then Blue Haven and Doyalson, up to Lake Munmorah, the town, then down Lizzie Bay Drive to Budgewoi, with coffee at The Lakes Beach kiosk (our first stop). We did see Don Carx going the other way, then John and Annie D doing the same.
As it was only about 35km we were home just after 11.00am, with plenty of time to mow the lawn and wash the car/dog. A good brisk ride to stimulate the cardio-vascular system and cheer up the attitude.
Danny
After meeting at Gorokan fish, Danny, John D, Richard and Doug rode down WilBar Drive towards The Entrance. I (Danny) was behind and guess what! Flat front tyre! Found a bit of wire in my tube and was soon on my way. Socks covered in cobblers pegs but! (That nasty adhesive seed pod). Going up the other way was Alan from the TDCC, and down near Wamberal we saw Paul and Val Ardvaark, but I don't think they were pleased to see us as we yelled at them to let us past. Also saw Wayne somewhere on foot after a walk. Also got passed by Robyn, Sue and Margie, in their cars.
We had a very nice 15-20 knot NE wind going south, but after nice coffee at Terri, we had to battle the same wind coming back. Given our pace, this was a good tough ride, just what we needed.
On Sunday, for those in the area who don't want to go to Ocean Beach, be at Gorokan Fish at 0900 for a ride around the 2 top lakes.
Danny
The weather was threatening up till half past nine, with rain at Budgewoi, Berowra and Gorokan. But it was all bluff, and fine cloudy conditions turned into sunshine with temperatures up to 28°C after lunch. Kee texted at 0800 to say it was raining at Berowra so he didn't take the chance and went home. Bad decision!
John D led the ride up through Lizzie Bay right up to Cams wharf where we had lunch under the umbrellas by the pool at Rafferty's Mercure resort, looking out over Lake Macquarie, supplied with drinks by the nice guy in the kiosk/café. Doesn't get much better than that!
Plenty of hills on the way up to Cams wharf, and more going home, but it doesn't seem to faze anyone in this club. Welcome to Boston Bill from CCTCC who joined us for the day. Well picked, Bill! He had the only puncture for the day. Not sure how many riders but about 20 I think. So 1200 road kms between us and only one flat - not bad! Bill rode back towards Gosford intending to catch a train somewhere, so I led him through the Warnervale Wetlands to circumnavigate the nasty bits of the highway through Kanwal.
The Eazyriders headed down to Wyong for some coffee - a nice quiet trip.
Well done to all who made the effort! Be proud of yourselves!
Danny
Some 16 riders turned up at Wyong for this short flat ride. Everyone living near Budgewoi Lake rode down to Wyong for the start, then rode from The Entrance after coffee straight home up WilBar Drive afterwards, for about 50km, while the others returned the same way they had gone for an easy 30km.
The weather was perfect, cloudy, warm, fine... So nice!
Danny
Raining still. Richard rode up from Blue Bay. Danny was waiting at Gorokan (no bike) and Doug came too, and we all went for coffee at Toukley, then Richard rode home in the rain. The End.
Danny
Not quite - latest update from Richard:
Hi Danny,
After coffee with you and Doug, I road [sic] to Budgewoi via Noraville, continued round the lake to Charmhaven bridge then Toukley and returned home via River road, Wyong and Tuggerah; about 70km and not much rain except for a shower as I rode through The Entrance.
See you, Richard
It rained all day, so there was no ride, but we had a nice meeting, with 35 members attending, and welcomed in our new committee, President Warwick, VP John, Treasurer Peter, Sec Sue, and members Don and Col. Danny remains Publicity Officer but not on Committee. A big vote of thanks was moved for Kevin and Jean who looked after the club for 15 years. A special welcome to Warwick who has taken the reins and we all feel the club is in good hands still. And welcome to Col who has joined us as ordinary member on the committee. Thanks to all the committee who have volunteered to do the job no-one else wants to do.
Danny
- Now available here.
Despite the forecast of rain, it was fine and sunny when we finally gathered at Doug's after some hassles. We decided to ride north through Charmy and around Budgewoi Lake on the bike path, to Budgie, then down to The Entrance and around Tuggerah Lake.
There were Doug, Danny, young Peter, Richard and Barry, after Col pulled out due to going o/s on Sunday. When we got to Chittaway it suddenly clouded over and started raining on us. We sheltered for a while under a tree, but this proved unsatisfactory, so we pushed on to Wyong through the warm humid breeze laced with light rain. Richard sensibly decided to pull the plug at this stage and went back home. Peter continued straight home at Wyong while Doug, Baz and I enjoyed a lovely coffee at the railway café.
Thus refreshed, we pressed on down the river road back into fine weather and dry clothes. A very pleasant ride with friends is good for body and soul.
Danny
Overcast with showers forecast and only 7 riders turned out for our first ride in 2012. As some would have done little riding for about 6 weeks, a short ride was planned, first to the lookout at Pelican Beach then back to Soldiers Point and a sausage sizzle at the Carcary's home at Canton Beach. No problems were experienced but most found the short steep rise at Pelican Beach trying. The rain held off until we arrived at lunch and fortunately those who had left their cars at the start were able to get transport back to the Co-op, then return to load their bikes. Considering the weather, it was a very enjoyable day.
Regards Don
Despite the threatening weather 19 riders assembled at Gorokan for the ride down south. A warm NE breeze of 15 knots helped us on our way down WilBar Drive, and kept us cool on the way back up.
The rain held off on our southward journey, via Killarney Vale and Cresthaven Drive (hilly!). We had our lunch under the shelters round the corner from our usual spot, good decision as the rain started as we finished lunch. Peter Holt was under doctor's orders not to ride, but turned up at the start to sign us in, then he brought the coffee stuff down to Batto Bay for us. Thanks Pedro! Also we celebrated Clarrie's imminent birthday (Friday) when he will turn 78 - congratulations Clarrie!
We waited for 20 minutes till the rain eased then set off home, but the steady fine rain ensured we were soaked by the time we got back to Norah Head cemetery. As the weather was still warm and humid nobody noticed the wet clothes and no-one complained. Not much point, is there! Even when I got my 4th flat front tyre in a week on The Corso, Doug and Col and I just dealt with it, even though our shoes were full of water.
A good 55km ride only slightly marred by the damp conditions.
Danny
The top ten riders of the club turned up for today's ride from Wyong, led by Danny, in a warm and windy ambience (20-25 knots).
There was a slight struggle against the wind as we headed NE into the SSE breeze, but we hoped to get it coming mostly from the back on the return trip. Eventually we made it to Soldiers Beach where we had a nice coffee, cake and a chat, while Anne William's front tyre quietly deflated due to an embedded crystal of glass.
As expected the ride back was easier, and Doug and Barry went straight home as they had ridden down to Wyong for the start. Others on the ride included Sue and Steve, Big Paul, Joel, Roy P and Boston Bill. A great bunch with whom to enjoy a Sunday bike ride!
Danny
Four Mouseketeers (Danny, Doug, Col and Richard) took the Pajero Express to Cessnock on a warm, humid, sometimes cloudy day. It became quite hot later and added to our discomfort generated by the many hills on the route Doug had planned for us.
This ride was a rehearsal for a TDCC ride for the next program, and included 3.5km of hard dirt roads in sections, four big hills, and many smaller ones. At the end we decided it would be too much for some riders so it should be modified. We visited many interesting and well-known spots, had coffee at the Hunter Valley Gardens area (Bliss Coffee Grinders). The whole ride is on the road, often without any bike lane, and the gravel sections are hard and bumpy, but we were on road bikes with skinny tyres, with no problems, except for Danny getting another front tyre puncture (the 3rd in a few hours of riding between Wednesday and today).
We certainly enjoyed our lunch back at the Cessnock park, tired but happy little pedallers.
Danny
A warm, humid and cloudy day gave way to sunny and hot. Twenty members led by Peter Holt performed a leisurely circumnavigation of the area (Teralba, Wakefield, Awaba), punctuated by Danny getting two flats (a pinch and a puncher).
A few gentle hills to make it worthwhile (for the metabolismo) but only 35km, which was enough for anybody on such a warm and sticky date pudding [predictive text]. Pete had brought the tea and coffee and bikkies and we all left by 1.30pm. Very nice, thanks Pedro!
Danny
Pam was keen to do the CCTCC twilight ride so off we went. The ride had done 6 km when we ran into the biggest rain storm I have seen for years, if ever. We waited under the underpass, at great risk of being swept away by a flash flood, then called the ride off, rode back and went home.
No rain at Batto Bay but HEAVY rain at Gosford.
You did not miss anything.
Richard
Doug and I preferred an early ride today, so we met at the Fish Co-op at 0800 and headed down Wilbar Drive. It was cloudy, had been raining a lot but it was warm and pleasant with a modest SE breeze. No rain fell on us, but it was humid (77%) and all my clothes were wet when we got to The Entrance.
Richard met us at North Entrance and stayed with us to Tacoma where we were looking for Dragon Boat races, but sadly they were on yesterday. We had coffee at the Wyong Rail café at 9.30, so 90 minutes from Gorokan around to Wyong.
Summary: a very pleasant ride on a lovely morning. Plenty of other cyclists around but few walkers for a Sunday.
Danny
Just the four of us, Danny, Col, Doug and Richard, headed straight up Lizzie Bay Drive on our way to Swansea. We did see John Daley coming back the other way from his early ride.
Conditions were near perfect with warmish temps (up to 26&degC), cloudy with a lovely breeze from somewhere. Coffee as usual at Cozzie's then on to Belmont and Warners Bay before we had lunch at Speers Point. We stayed on the road most of the way as it's safer and quicker - too many strollers, dogs, yummy mummies and scooters on the bike path.
Then down to Fassi rail for the train back to Warnervale (Tuggerah for Richard), and home. Nice ride of about 65 to 90km depending on where one lives. Doug and I are going for a ride Sunday morning - 8.00am at the Co-op.
Danny
Peter Holt led us via Wyong on our trip to Long Jetty. Conditions were warm and sunny with a strong NW breeze blowing from 15-25 knots. This breeze was never any use to us but made life harder coming up WilBar Drive and heading west back to home. It warmed up after lunch and was 32°C by the time I got home.
Pedro's lovely wife Jean turned up at the Jetty with tea, coffee and delicious cake, and bikkies, which was gratefully received. Bryce has got a transfer to Newcastle so we won't see him or Sally very often now. But this time at least they brought their friend Dave who is a champion sprinter from the Blackburn club in Melbourne. Welcome Dave! It is Sal's birthday today so we wished her well. Big Bob turned up for lunch so it was good to see him again too. His knee continues to improve but isn't there yet.
A fairly tough ride with all the heat and wind and stuff, but not as bad as last Wednesday's horror ride. Well done to everyone for coping without a word of complaint. What a bunch of troopers!
Danny
PS Here is Kee's video of today's ride.
Just the four of us, John D, Richard, Col and Danny, were keen to face the atrocious weather today - southerly winds over 25 knots, light showers... There was some discussion on where we should go, but as I insisted on going around Budgewoi Lake and home, the others planned something based on that but in the end we just went round the small lake to the Charmhaven bike shop, then went home. For Richard of course this meant riding back down WilBar Drive into this ferocious wind, while Col had a tail wind straight home. At least it wasn't hot like Wednesday, only 20° today, but not enjoyable. For those who thought about coming and didn't, well left! Jen and Gra had checked in earlier on the phone but, as it was raining at CVB, they went shopping instead. Good call!
Danny
Hi Danny,
Yes, yesterday, after having used up :
2 previously repaired tubes,
one of Col's new tube and
2 on-site repairs,
I still couldn't fix my puncture. This was also after having solicited helps from Nathan, Col, Bob Wark, Doug, etc, etc, so it was not due to the lack of trying.
This morning, I threw away the tyre and fixed on another used tyre and a repaired tube (didn't want to waste another new tube), and it punctured again. I can assure you that there is no sharp sprinter on the wheel rim.
I have given up and will buy a new wheel if needed.
Went to the Kuing-gai Bike Shop in Hornsby and the only explanation it could give was that the wheel liner might have a hole and the tube could have blown through and burst like a balloon.
To be smart, I am asking it to fix a new tube and tyre for me.
J Daley, I am holding on to your tyre liner and tube. Since the tube was still punctured in spite of the liner, on reflection, we should place this additional liner next to the rim instead.
Kee
Further to my report on yesterday's ride, Doug and Sue advise that Kee continued to have problems with his tyre, after which they gave up, and Doug rang Sue to drive up to Mirrabooka and retrieve Kee and his woe-begone bike.
Meanwhile after Clarrie, Warrick and Robyn set off down Wyee Road back to base, the rest of the group soon followed. Clarrie was struggling (78 year old guy on 37° day) and had to walk up some hills on the way to Wyee. Peter decided to hang back with Clarrie, but rode ahead up a hill and waited for him at the top. Clarrie then rode past him without either of them noticing the other. Peter started to worry and rode way back looking for him. Clarrie by then had pulled into a service station where he remained unnoticed as searchers went past. Eventually they found him, but he was in no condition to continue, so Col rang his wife Jan, who threw the bike rack in the Falcon and came and got Clarrie.
The others all rode back to Gorokan, some not arriving till 4 o'clock. The distance for most was over 60km, so for me coming back via the freeway it would have been 70.
Don't forget next Sunday's Moonlight Ride starting at the Fish Co-op at 7.00pm, and another ride on Wednesday around the lake.
Danny
We knew this was going to be a tough ride as the 16 of us set off from Gorokan, with Wyee Road, Hue Hue Road and temperatures over 30°C on the agenda. We picked up Jen and Gra at Doyalson, and although it was already quite warm there seemed to be a nice NE breeze to cool us off.
By Morisset we were all going quite well, but the weather got warmer and the drinks were disappearing fast. In Morisset Hospital Col got a puncture which left most of us sitting around in the shade trying to keep cool. After that, Pedro took us out of the hospital along Silky Oak Drive, aided only by his car GPS, east towards Morisset Park and into a maze of roads which eventually took us to Sugar Bay, Mirrabooka, where we finally found a nice waterfront reserve to have lunch. Peter's bike had fallen over earlier and as expected he had bent his hanger which necessitated some serious engineering to fix. At the same time Kee tried several times to fix a puncture, so we spent a lot of time here.
Some of us (Warrick, Robyn, Clarrie and I) finally set off with Wazz's idea of a map in his head. Looking at the map now I see many times we could have gone a much better way, but as it was we wound our way up to Fishery Point Road, and turned the wrong way. After climbing a huge hill we found a little quaint service station, with Ma and Pa Kettle having lunch in the lubritorium, who told us we were at the wrong end of Fishery Shit Road and going the wrong way. But every cloud has a silver lining, and they had cool drinks and chilled water for us. To cut a long story short, we all headed homewards as quick as we could, so Hue Hue Road was discarded as too hard on such a hot day. I don't know where they went as I headed down the F3 as my version of the quickest way home. Although it is a fast route, it was very hot and long and I felt like I was cooking in a moderate oven. Miraculously a small cool change hit, with cloud and a drop in temp, just enough to save me. By the time I got home (after 3.00pm) I was so knackered I could barely stand. Better now after IV fluids and bed rest.
A tough day which we will all remember! Thanks Pedro!
Danny
The NBN weather said there was a brief thunderstorm which died out, there's my cool change, and the temperature for Lake Macquarie was 37°. See update on this ride above.
Thirteen riders led by Annie S met at Lions Park and headed towards Erina, picking up another member at Avoca Drive. We entered Erina Fair for a squiz, then popped back out on Karalta Drive, then I think up Jessie Hurley Drive (named after a local lady who lived to 112) to Terrigal Drive. When we got into Terrigal we turned left into Willoughby Road to add some distance, back via Windsor Road and around the lagoon into Terri.
Here there was a split of the group with the Toukley guys, Rod, Pedro, John Hallet, Danny, and Doug, riding straight home from there, via WilBar Drive and Noraville. The first three of these amigos rode from home to Gosford to start, so they all finished with about 75-80km. Doug and I caught the train down so 55km was the distance. Enough for me as the NE wind picked up all day to both cool and slow us. The temperature also climbed and was about 29°C by 1.00pm.
The southern contingent stayed for fish and chips at Terrigal and I hope got back to Gosford without incident. Nothing on the news yet.
Danny
This is what the wind did today:
Six of us, Richard, Danny, Col, Rod, John Hallett and Mark, left Gorokan at nine o'clock and rode into rain at Toukley, where we sheltered for 2 minutes. Rod was a risk of hiving off as we passed his place but luckily he didn't. As he said later as we stood in the sun at Broadmeadow in 27°C, good decision! We rode straight up to the top of Lizzie Bay Road without stopping and met Jennifer and Graeme there at 0940 (averaging 25kmh).
Next stop Cozzie's at Swansea for coffee, then up the Fernleigh Track to Broady where Mark went home. We all went round there and said hello to his mum.
Conditions were excellent with a SE breeze of 15 knots to help us up the hills. At Adamstown we had averaged 24kmh for the whole trip. Jen and Grae kept going to Newcastle but the remaining five of us were keen to get home so caught the earlier train from Broady. This meant we had to get off at Wyee while Richard continued to Wyong for a 90-100km trip. Col, Rod, John and I rode home from Wyee for about 70-80km for the day. Home by 2.15pm, nice trip!
Danny
Fifteen riders signed on for this ride. Danny led them down through Gorokan Murrawal Road which becomes Johns Road, never been this way before, up to Pollock Ave, Wyong, Tuggerah, along Wyong Road path/tracks to Tumbi, then to Batto Bay via Eastern Road and Cresthaven Drive for lunch.
Wind was South at 15 knots, warm, cloudy, nice. With the wind behind us going back up to Noraville, we rode express to the cemetery at speed. A good ride which everyone managed well, though I'm not sure if we aren't pushing Clarrie a bit hard for someone his age. He's a legend!
Next week we'll ride to Morisset.
Danny
Well, it's a busy time of year and I was the only one who turned up. Seeing I was all dressed up I thought I would make the most of it, too late to go back to bed, and I took off around Budgewoi Lake via Noraville, then on a whim I went up Lizzie Bay Drive and around Lake Munmorah, then back down the highway to home. I think this is a 35km trip, my speedo is busted again, and I only stopped once, near the top of Lizzie Bay Drive, so got home again by ten past ten. My wife wanted to know if I had gone for a ride at all!
With a 7-8 knot NNE wind this was a good quick top up to Wednesday's exhausting ride, to keep my metabolism bubbling over Xmas. Well done to all who took part! Hah!
Danny
Twenty-five riders left Gorokan at 9.30am on-the-dot, proceeding east to Noraville then around the Budgewoi Lake to San Remo, past Camp Breakaway and Doyalson Fire Station to Tall Timbers Road, Chain Valley Bay.
Conditions were very nice except for a stiff breeze in our faces from everywhere. The hardest section for me was Kanangra Drive from Summerland Point back to the highway - rough road, strong headwind, thinner people passing me... We had lunch at SumPoint which is very pleasant, though isolated. Darryl had a flat at the Doylo Fire Station and kindly let Bob fix it as part of his training. Sally rode with us and it's lovely to see her again. Pedro led us all the way and did a fine job.
This was a 55km ride, plus the extra from home for us locals, and I found it very demanding as I had missed riding Sunday due to laziness. I would never have put myself through this pain if I wasn't in a club like this, and I suspect many others would say the same. I didn't hear any complaints from anybody else and everyone kept up, so well done you guys! Thanks Pete and yezall for an awesome ride!
Danny
Sorry for the delay, but here are Kee's photos from the Xmas Party. Click here.
Pretty close to a perfect ride - no sun, no rain, no wind, no bike lanes... The last one would have been a help actually. Pedro again did the leader duties and took, after we picked up our short course riders, a total of 25 club members out along Yarramalong Road, to the café with the petrol for an excellent lunch. There are very few hills on this ride, only a couple on Allison Road in Wyong. The rest of the ride, keeping close as it does to lakes and rivers, is fairly flat, through beautiful countryside with turf farms, baby horses, ducks, lavender farms and bushland. There weren't many cars so quite often we had Yarramalong Road to ourselves, and we made the most of it. Any passing vehicles had to cross the double lines, which we know is unavoidable, but the police pulled one car up in Allison for what I can only assume was that offence. We'll never know for sure. Bit harsh!
There was no floodwater left from the recent downpours and the road surface was quite good, surprisingly, given all the roadworks with the pipeline construction, so my choice of hybrid bicycle was unnecessary, but comfortable anyway. If you want to see an example of Monday's flood, have a look at this pic taken at the San Remo power Station outlet on Budgewoi Lake, at the end of the little bridge near Camp Breakaway.
Click on the 'close window' link after viewing. It's here.
For those starting the ride at Gorokan the distance was about 70km, and the Wyong starters rode about 40km. Pete led us at a steady pace and made it feel so easy. Thanks Peter! Rolf had the only mishap of the day when his saddle broke off the post, so we tied it back on with sticky tape which was quite unsatisfactory and uncomfortable for Rolf. Otherwise, a great cycling trip enjoyed by all of us.
Danny
Kee made this video for us:
Peter Holt led 15 of us on this ride from Gosford, down through Woy Woy, in clear and sunny conditions. Lunch/coffee was had at Davistown café where Ian joined us and we were well looked after.
Some of this ride is on very rough tracks to avoid hills, but introduces an element of risk for road bikes. John D and I came together on a tricky section resulting in John falling on my bike and hitting his leg on the chain ring, causing grease to be added and skin removed from his calf. A bit further on we were sent down a rocky gully which my Giant couldn't handle, nor could I, and I fell again onto the rocky ground. My knee and elbow protectors saved me from any injury.
We Toukley area riders (Doug, young John, Pedro, Rod, John D and I) caught the train down to Gosford intending to ride home after the official ride (except for me) so off they went while I rode to the station for a train back to Warnervale. I was early and the train was late so I finished up waiting an hour for my train. Meanwhile, a storm was brewing and I rode home from Warnie in the rain for a total distance of 57km. The other 5 rode home via Terrigal and Wamberal for a total each of 97km, the last few in a storm and all got soaked to the skin.
An excellent ride, thank you Peter and everyone!
Danny
Near perfect conditions confronted us at 9.00am at Gorokan carpark - 5-10 knot southerly breeze, cloudy-bright sky, 24°C - as we headed north via Budgewoi, Lizzie Bay, Birdie Beach Drive and Blue Wren. Seven riders (John D, Danny, Doug, Richard, Rod, Peter B and Col) kept up a good pace averaging 25kph to Swansea where Marshall joined us for coffee at Cozzie's café.
It's 31km to there, and John went straight home for a total of about 60km, about the same as the rest of us but he got home an hour and a half earlier. With Marshall, we plugged on up to Belmont and up the Fernleigh Track. We timed it perfectly to catch the train at Broadmeadow. On arrival back at Warnervale we decided another coffee was required. Richard of course stayed on the train to ride home from Tuggerah, a total trip for him of at least 95 km. For the rest of us it was 65-80km for the day. Young Peter had not paced himself and barely made it home.
A brilliant day on bikes with mates!
Danny
This was our first time with a 9.30am start, albeit from the sailing club, and we left on time with a heap of riders. Conditions were dodgy, with rain threatening all morning and arriving at 12.30pm. A southerly breeze of 12-15 knots pinned us down for a while, but it eased to 8-9kn for the tailwind trip home (Seabreeze.com). Typical!
We cycled down to Batto Bay with John D leading, keeping in mind we had to take at least 3 hours to be back just in time for lunch. So we took our time, riding at a steady 20kph, then rested at Batto Bay for a while, then sloped off to The Entrance for coffee, much appreciated and unusual for this club.
On the way through Blue Bay, Heinz managed to run straight into the back of a parked car when he was distracted by glass on the road. He's OK! The teenage girl car-owner wasn't worried about her car, only about Heinz's welfare. Top kid!
Col and I took off up WilBar Drive at speed to meet our wives at the club, and beat the rain, which we almost did, and arrived back to find the party in full swing, with many members and spouses in attendance and the lunch nearly ready. We had caterers for the main course, meat and salad, while Sue and her helpers did miracles with dessert, with more than enough for everybody. We celebrated birthdays for Robyn and Mike. Ann and John L made a superb punch which also outlasted our efforts to drink it all. Thanks to everyone who made this Xmas lunch such a success, and thanks to all who attended including visitors. Kee's photos are here.
Danny
Twenty riders fronted up at Wyong for this 1st ride of the month (suits beginners). We didn't have any beginners, but Marion is fairly novicial (I'm sure that would be a word). Narelle led us out in a pleasant southerly breeze which developed into a 20-25 knotter by 10.00am. So we enjoyed the tailwind through to Budgewoi where we stopped for coffee at the Fish & Chip shop with its lovely outdoor covered eating area.
By the time we got going again around the top of Budgie Lake, the full Strong Breeze (see Beaufort Scale) kicked in to give us heaps of fresh air and ventilation (and resistance). Narelle did a great job of leading, maintaining a good steady pace, while Melissa held up the back end.
We were lucky with the weather, which was bright cloud and warm, as by 1.30pm a rainstorm has hit the area.
We had our Xmas Party last night at the Jenny Dixon Reserve at Norah Head, and very pleasant it was too, apart from bloated bellies through over-eating by many of us (specially me!).
Danny
PS No animals or children were harmed during this ride, but somebody's nose did go out of joint.
Oh no! Wake up at 4.00am to hear the rain pouring down. Still raining at 7.00 and 8.00am. Well, might as well go down to the Co-op and see if anyone turns up. Ride down at 8.45 not expecting anyone to be there, though amazingly it's not raining. Yes, SIX riders in attendance and we decide on a short ride up to Lake Munmorah via Lizzie Bay, with the temperature about 16°C and a southerly of 20-25 knots which continues even now at 2.00pm.
So a quick scoot up to Lizzie Bay Drive where I followed Marshall on that flat bit at 40kmh. Once we turned back onto the highway it was tougher but not as bad as expected. We just continued down the highway, Motorway Link, F3 Freeway to Tuggerah at speeds up to 38kmh. Only a couple of times did we cop the full headwind, so the trip down the freeway was actually fun, albeit a bit scary around the Caltex Servo off-ramp. We did have a look at some shortcut exits, like Allison Road and McPhersons Road, but they're not viable. Coffee at Wyong Rail Café then home with the wind for an average ride speed of 25kmh.
The riders other than me and Marshall were Doug, John Daley, Col and Richard. Marshall rode from home (Jesmond) and headed back that way for a total ride of probably 170km. Richard's ride was maybe 70 klix and the rest of us 55-68, roughly. A good brisk and different ride, with no rain at all and temps up to 19 after a chilly start. Wayne was amongst those not attending because of the early rain. Big mistake!
Danny
Our last ride for 2011 and six riders arrived at the Ocean Beach Surf Club for a ride to the Fishermens Wharf. We started along the picturesque waterfront cycleway to Ettalong and continued along Booker Bay Road through Booker Bay to Blackwall Road. A short ride along this busy road and we were able to cross at the Aquatic Centre lights onto the waterfront cycleway to the Fishermens Wharf. As we were at the wharf by 11:20 it was decided to continue along the cycleway to Tascott before returning to the Wharf for lunch.
We were a bit fortunate as we arrived only a short time before two busloads of seniors arrived and claimed the rest of the available tables and those who bought lunch were able to get served quickly. After a leisurely lunch we followed back along the cycleway to the Aquatic Centre then took Terry Avenue to a cycleway that returned us to Ocean Beach Surf Club by way of Trafalgar Avenue. This is a most munusual cycleway as it has 18 road crossings and changes sides 3 times.
After returning to Ocean Beach we continued to Umina Surf Club where four riders had parked and Kev, Jean and David then left for home. Kathryn, Paul and Don then continued along the cycleway and Mt Ettalong Road to the southern end of Umina Beach before returning to their cars and home.

There will be a short ride for those who wish to have one before the Christmas BBQ next week.
Happy Christmas and a healthy and prosperous New Year
Don
Twenty-one riders set out from the Fish Co-op, and we picked up 4 more locals at Budgewoi making 25 for the trip up Lizzie Bay Road in a 20-25 knot NE wind (check out Seabreeze graph below). The temperature also was unhelpful pushing up over 30°C as we rode.
John Daley led us and nobody was interested passing him as he did such a good job creating wind turbulence for us. There are plenty of hills going up to Catho, but at least the wind cooled us down somewhat. I just (17/12) checked Google Earth - The picnic area is 4 metres above sea level, the top of the hill near the highway is 87 metres above!
Lunch at Catho Picnic area made us decide between being in the shade or sitting down, pick one. The only shade was over the barbecue, while all the seats and tables were in the sun. Plus there was no tea or coffee as our last slave died of something. Good to see Col back after his medically enforced layoff. It didn't appear to slow him down one bit. We didn't hang around and headed back home as soon as lunch was over. Starting off with a big grind out of Catherine Hill Bay we soon were spinning down the highway with the wind behind us.
A tough day with too much sun and wind, but this is a pretty tough crowd and took it all in their stride. Good effort you guys! Thanks for the ride, John!
A few photos are here.
Danny
Hi All,
I spent about 15 minutes with Trevor today and the situation is looking a little better and the accident a little clearer.
He has three broken ribs on his right side under his armpit and a chipped vertebra (C7). He has difficulty breathing, mainly due to the ribs and is on oxygen and in considerable pain. In Kogarah Hospital, High Dependency Unit (buzz on the door to enter!) all hooked up to numerous wires and tubes but as cheerful as can be expected. Can walk to the chair but not sure if he'll be able to make the Christmas party! If anyone's down that way I'm sure he'd love to see you. Visiting hours 3-8pm.
Apparently the accident happened on the bicycle path between Taren Point Bridge and Brighton-le-sands. Another bicycle cut across at right angles and as far as we can work out he went over the handlebars and landed on the other bicycle, breaking his ribs. He then fell on his head and the helmet pushed back into his upper spine, causing the spinal chip and breaking off the back of his helmet. He was also knocked out and only regained consciousness in the ambulance.
He was very appreciative of the concern many of you have expressed and I conveyed the best wishes of the club. That's all I know for now but I'll keep you informed.
Ian.
Latest news is Trevor has spoken to Ian from the hospital. He has 3 broken ribs and a chipped C7 (neck vertebra) so he is in pain but should be OK. What a relief!
I have just received a message from Trevor Williamson's son that Trevor was involved in a serious accident after today's ride. Details are sketchy but I know he intended riding back to Strathfield from Cronulla.
He is in St George hospital with spinal and head injuries. I will be in touch when I know more, but I wanted you to know the situation as soon as possible. I have extended our sympathy to the family on behalf of the club.
Ian Svenson
President cctcc
For those of us who couldn't get up at 5.00am for the CCTCC ride, the alternative was to turn up at the Fish Co-op at Gorokan at 0900 and see what happens. Seven riders (The Magnificent Seven according to Marshall) presented themselves (Marshall, who rode from Jesmond, Richard who rode from Blue Bay, Rod, Danny, Doug, young John and Pedro) and decided to do a local ride, viz Budgewoi, Doylo, Wyee, Wyong. So we rode through Toukley and turned left at the roundabout at Noraville, then left at Hue Hue Road, then left at Allison road, Wyong. Arrive at destination... Sounds easy, yeah? The whole length of Hue Hue is always a good challenge, more so when it's hot and there's a headwind (SW). Coffee at Café Rail at Wyong was much appreciated, while we gathered our strength for the ride home.
Richard of course headed around the south side of Tuggerah Lake, accompanied by Doug who was visiting his mother at Toowoon Bay, and Peter Holt who just likes to make things hard for himself. So these guys would have ridden about 80km for the day, Marshall, over 100km, and John and me, 52, and Rod about 60. When I got home the temp was over 30°C and kept going up to 32. Still, home by one o'clock instead of getting on a train at Cronulla for a 3 hour trip home sounds good to me.
A nice hard ride to break the drought after a week of not riding.
Danny
Nasty, nasty! Rain all day, and cold, but half a dozen of us did go down to the co-op, in our cars, Rolf actually rode from home. So we stood around and grumbled for a while then went home. I took Rolf home as it was pouring again.
Danny
With a forecast top temp of 28&degC and a southerly change late in the morning, this seemed like an ideal day for a ride around Tuggerah Lake. However, it just kept getting hotter and by the time I got home at 1.30pm it was 36.6°. Luckily I had the foresight to drive to Wyong, so I didn't have to ride home in that heat, but there were many who did, some of them completing 100+km for the day!
Despite all that, we had an interesting ride clockwise around the lake, with detours through Wadalba, Craigie Park, Toukley Northside (past the old Aquatic Centre), and along the whole bike path from Magenta to Berkeley Vale. We had coffee/lunch at Scooter's, who had very few other customers and served all 18 of us quickly and with no errors. Well done, Scooter! Some of us returned to Tuggerah via Church Road for a bit of extra distance and variety.
We had a visitor, the young and nubile Sandra, who despite an age advantage, was not an experienced cyclist so had trouble keeping up with us oldies. Ian's sore feet limited him to a few kms only. Everyone enjoyed the ride, thanks, and didn't notice the heat due to a lovely little breeze, which by noon developed into a 15 knot NW. Where's our southerly change? At 4.00pm it's still 35°! Gold stars to all who made the effort!
Danny
Richard, Doug, I (Danny) and Rod fronted at 9.00am at Gorokan for a ride to be decided on. Rod came on his motor scooter so was immediately disqualified from the ride, but the rest of us Three Stooges set out for Charmy and Blue Haven, riding down the Motorway Link to Tooheys Road for a bit of rough stuff. It was gravel as expected, but after you go under the Freeway, the steep hill had turned to mud under the wheels of motor vehicles trying to gain traction. Doug and Richard dismounted and tried to walk around the mud, but I persisted on the road, only to grind to a halt with rear-wheelspin and mud everywhere. Piles of it around my wheels, chain, gears, shoes, brakes... Surprisingly, everything still worked OK, so we pushed on, riding through puddles where found in an effort to dislodge the mud. Onto Bushells Ridge Road and Hue Hue, to the southern end and into Old Maitland Road at Woodbury Park. Just a bit further to MacPherson Road and down past Gavenlock to the highway at Tuggerah.
Coffee was taken at our favourite railway café in Wyong. The temperature was about 23°C and a slight NE breeze helped cool us down. Very humid by-the-way! At one stage when Richard and I were flying downhill in Hue Hue Road, Richard said - Strong headwind! Derr! A total for Doug and me of about 46km, and probably about 75 for Richard, despite that pesky headwind. A short brutal ride as promised!
Danny
PS I notice next Wednesday's TDCC ride proposes going up Tooheys Road like we did today. Do you think I should tell them about the mud?
Peter Holt led 18 riders on an interesting and different trek around the Cessnock area today. What started out as a steamy and warm morning, possibly giving way to a real scorcher, soon clouded over and even rained a bit, for which we were all thankful, much preferring to be wet than hot. Nobody even put a jacket on, as it was still quite humid.
We had a local visitor, Patrick, who found our ride in PushOn, the online BNSW site. I didn't see much of him as he knew all the shortcuts, and was always near the back. Col drove all the way out to Cessnock with our tea and coffee, and some fresh watermelon - dedication beyond the call of duty - thanks Col!
Due to the rain, we changed our lunch spot from the park to the Ellalong Hotel, the manager of which kindly agreed to our use of his outside tables for eating our own lunches, and drinking our own coffee. Their chef wasn't on duty till 12.00 so that helped I think. Some of us bought beers anyway.
There are a few good hills on this ride, but we need 'em! A great ride, well-planned and led by Pedro - thanks Pete!
Danny
With a round trip from Lake Haven to Hardys Bay of 150km, it would have to be a top ride to make it worthwhile. And so it was! With temperatures up to 26°C but dropping at lunchtime to about 22°, there was plenty of sweat raised, starting with the hill out of Hardys Bay (HB) which just went up and up and up, from sea level to about 300 metres, and that was the end of the hills for the day, uphill anyway.
Once we got into the bush of the Bouddi National Park it was generally level along dirt, sand, rocks, tree roots and sometimes a combination of all these. Before long we were looking at the ocean from way above the water, travelling along popular walking tracks. We tied our bikes up in the bush and walked down to the beach, but got lost at one point, and forged our own new track down a steep rocky cliff to the beach. By then there were a few cuts and blood was common, but no-one complained. At the beach a few of us went swimming, namely Ian, Anne and Roy Coll. John and Danny sat and watched, while Roy Pons went off exploring and found the right track back. We had walked past the top end of it many times but didn't see it. It was a big walk back up to the bikes, but not as hard as coming down... easier on the joints!
Back on our bikes, it was an enjoyable ride mostly downhill along tracks and paths, and finally a long steep concrete path, to the waterfront, then along the shore back to HB. Then followed a very nice break at the local café, watching the scenery and chatting.
John and the two Roys were on MTBs with knobbly tyres, John's even having rear suspension and disc brakes, while Dan and Ian had hybrids, which were quite up to the job and lots of fun. Anne, on the other hand, had her road bike with skinny tyres and no tele-forks, but she still did the course, even if she did walk more than we others. Amazing effort!
I made the effort to do this ride despite the distance to drive as I thought it would be something different to the usual loop of Tuggerah Lake or ride to Batto Bay, and it definitely was! Memorable! Thanks to Team Svenson and my riding buddies for a very enjoyable day out.
Some photos are here.
Danny
With a temperature forecast to reach 29°C, we still had around 20 riders to pit themselves against the heat and the hills on this iconic ride into the State Recreation Area.
Pedro bravely led us out to Budgewoi, then across to San Remo and up past Camp Breakaway to Doylo. The heat was quite oppressive by then, but we soldiered on up through Chain Valley Bay to Kanangra Road via the gravel Link Road. At Blue Wren Drive, I for one was having reservations about continuing to Birdie Beach, especially after our Coffee Courier Col told us he'd been there and it was totally exposed to the relentless sun. Pete suggested we go straight to Lizzie Bay Beach instead and we all agreed it was an excellent idea. It's a very nice spot there on Lake Munmorah for lunch. Rolf had a paddle and I had a swim, in 2 feet (60cm) of warmish water, but it was worth it. When I got home the temperature outside was 32° but it felt hotter. A tough ride of 45km in the conditions but everybody just got stuck in and finished the ride. Well done you champion riders!!
I must mention Marshall who as you may know lives at Jesmond Park near Newcastle, but rides down to join us, does the ride and often rides home again. Last Wednesday he rode 206km, and on Sunday 165km. Thankfully he drove down to the start today.
Danny
New Ride Calendars are now available.
Click on Ride Calendar or Eazy Riders buttons above.
Starting at Wyong, this was the first of the month ride for encouraging beginners. There were 19 riders at the start, but Ken got a puncture immediately, so he told us to go on and we never saw him again. The only newish person was Marion, on her 2nd ride with us, who managed to keep up with the sweep, Narelle, without much effort. A lot of us had ridden to the start so headed for home once we had had our coffee. Melissa was our eager leader and she led the depleted group back to Wyong, while we Toukley-siders rode home up WilBar Drive to Noraville and beyond. Thanks, Melissa!
Conditions were divine with a gentle breeze to cool us down, and the temperature up to 31° by the time I got home. A very pleasant ride around the lake and quite enough in the warm weather.
Danny
Eight eager beavers assembled at Fassifern rail to ride back home via Belmont and Swansea. Conditions couldn't have been much better with temperatures between 20°C and 23, and the breeze 7-10 knots SE, not perfect but bearable.
Doug, Danny, Richard, Rod, Peter H and young Peter B, Wayne and John D made up the crew. It's beautiful riding along the bike path through Speers Point and Warners Bay, a view shared by many young women riding and walking along this path. At Swansea we took a break for coffee at Cozzie's, very nice, before continuing down the highway to Blue Wren Drive where we turned into the Recreation Area and down through Elizabeth Bay to Budgewoi. There we split up and rode to our various homes, with Wayne and Richard continuing south to Wamberal and Blue Bay respectively, probably totalling over 100km for the day. Those of us near Toukley would have ridden about 70km making this an invigorating and refreshing day out with friends. Thanks to you all for your company.
Danny
What a great turn-up at the Fish Co-op! Twenty-six riders in the main group, plus the Eazy-Riders, plus others to help with making and eating the BBQ lunch. Thanks to Col, Peter H and John D for the lunch.
We kept a steady pace of about 18-22kmh depending on the conditions without incident save for young Peter's water bottle coming adrift. Except I did 52 clix down the hill before Rutleys Road so I could get up the other side. To vary the ride, we kept on the Scenic Road from Doylo towards Budgie till we hit the first roundabout before detouring to the bike path. We still travelled over 40km in perfect conditions and made it back to the lunch venue to enjoy a great barbie with everyone. What a life, eh! Marshall rode to the start from Newcastle, then was going to ride home again for a total of about 150km. He's training for an AUDAX ride.
Danny
Fourteen eager riders turned up at Morisset Station, some by car, some by train, some rode, with Steve leading and Sue sweeping. Weather was sunny and warm with a slight breeze.
We rode down into the hospital grounds - Morisset Park - where young John immediately had a puncture, which seemed to take a while to fix. The kangaroos were keeping a safe distance today, so no photo opportunities. Back up the hill to Morisset where Doug had the next flat tyre! We pushed on towards Cooranbong leaving Doug to fix himself up and catch us later (in Martinsville Road).
At C'bong we headed out along Martinsville Road for a quick trip to the end which is a dirt road and Monkey Farm. It's 20km there and back, which not all of us did due to old age and illness, or in my case, laziness. Waiting for everyone to return to C'bong Road, we saw Roy Ponsford turn off early and head back to M'sset. He had said he was going to the coffee shop but must have had a change of plan - he knows where it is I'm sure! By this time the skies were threatening and rumbling, and spots of rain were arriving from on high. Maybe Roy just went home! Minutes after we reached the Café the rain pelted down for 20 minutes while we indulged in excellent coffee and bakery stuff. Some motorcyclists arrived looking a bit wet, as they were dressed to impress, especially the girls, not for the weather. The nifty little leather jackets looked very cute, especially the white one, but the jeans were soggy!
We finished the ride by going across to Dora Creek, back across the river bridge, and down to Stingaree Point for a look, on a lovely flat road with very little traffic. It didn't rain again either, so those of us without coats were quite smug.
Thanks Steve and Sue, and everyone who made the ride so enjoyable. About 50km. More for those who rode from home or to the station, or who rode home afterwards, like Rod, Paul Aardvark and Doug. Rod rode all the way from home and back so would have done about 85km.
Danny
The ride was from Woy Woy railway station (no 'train' stations here) down to The Rip bridge, up Empire Bay Drive to Cullens Road, Scenic Highway to Avoca Beach and Terrigal (coffee stop) then home via The Entrance and Noraville. Was supposed to be 50km but in fact was 70km with the ride to Warnervale rail to start.
This ride is a tribute to Trevor and Jill who did it a few weeks ago, completing their round trip from Budgewoi to Umina return. It's a tough ride in places (from The Rip Bridge to Terrigal) with many hills, up and down, but all do-able, but made more difficult with a NE headwind of 10 knots rising to 15 (Seabreeze.com) closer to home. The section from the Noraville Cemetery to Lake Haven was a delight in the tailwind!
At Terrigal we met some young guys, one of whom, aged 32, had ridden from Tweed Heads since last Thursday (9 days, 950km) to raise money for cancer research, he himself being a survivor of leukaemia at the age of 22. We wished them well, and gave them a map, but no money, and sent them back along the route we had just ridden in the opposite direction. There were five of us at the start (Danny, Doug, Rod, Wayne and Richard), with everyone peeling off as we passed their homes.
A demanding ride, hence quite satisfying to know we had done it, and joined the likes of Trev and Jill at the élite level of Old Geezers Riding.
Danny
hi danny, boston bill here. hope things are well with everyone. i've been keeping up to date on the kayaking and cycling goings-on through the website and can't wait to get back and join in. autumn is upon us and the days are starting to get cool but it's a terrific time to ride in new england as the foliage is giving us a wonderful display of color. i thought i would send some pics taken while i've been out biking and kayaking. hope you enjoy them.
Click here for photos
Although the weather looked grim and it rained in many other places, we didn't get wet at all. Temperature was about 18°C so it wasn't warm, especially with a 15-20 knot SE breeze.
Pedro led ten riders on pleasant ride around the lake including a picturesque detour around behind the Mingara Club up in the foothills. We had lunch at the Bluebell Park and were joined for a while by the Eazyriders on their way back from a shorter jaunt. Includes some of the best bike paths on the Central Coast - very enjoyable!
Photos from Moss Vale holiday are here. Danny
SPRING CAMP AT MOSS VALE 16TH - 21ST OCT 2011
Sunday 16th Oct. saw myself, Warwick, Robyn, Marshall, Linda, Margaret, Clarrie, Pam and Richard arrive at the Moss Vale Caravan Park and settle into their various types of accommodation. Happy Hour at 5.00pm was held in my cabin as the evening turned cool when the sun dropped. After some lively discussions, plenty of laughs and my chat on the next day's activities, it was agreed to continue the party and have dinner at No 1.

Monday dawned to clear skies and very cool. We all left the park at 9.30am and set off along the Illawarra Hwy to the Hume Hwy turning left at Paddy's River and proceeding to Wingello where we spent a convivial hour for coffee etc. We continued on to Penrose then Bundanoon for lunch where Heinz met up with us. The cycle back to Moss Vale was via Exeter and Mount Broughton. The ride of 66 km @ 18.3 kph was taken over an elapsed period of 6 hrs 40 minutes.
During the day, Jim Q, Wayne and Jenny extended the company. Happy Hour was in the camp kitchen, followed by dinner before we retired to bed, as the evening had again turned cold.
Tuesday was again sunny but cool as we set off to explore the area. This time, we rode through Moss Vale along the Illawarra Hwy before turning left to Glenquarry and Bowral where we enjoyed a coffee break. Continuing along the highway to Mittagong we turned left and up and over the Hume Hwy into Wombean Caves Road. This led us through some great country before we arrived at Berrima for a late lunch. From here, it was only a short ride back to Moss Vale. On our arrival back at camp, we find that Kee and Mandy had joined us. Happy Hour was held with the usual debriefing and briefing for the next day. We all dined together at the local RSL that night. Today's ride was another 66 km @ 17.6 kph over an elapsed period of 6 hrs 30 mins.
Wednesday again dawned bright and sunny but cool. We rode back to Exeter via Mt Broughton then onto Sutton Forest, along the Hume Hwy to Berrima for coffee. Leaving Berrima, we proceeded to Bowral via Ben Dooley Hill then took the bike path that goes all the way around the outskirts of Bowral before heading across the fields to Moss Vale. Today we rode 60 km @ 17.0 kph over an elapsed time of 6 hrs 15 mins.
This afternoon, Marshall left us to return home but Ann and Ian Svenson's arrival retained our numbers. Again, Happy Hour and all that goes with it was enjoyed by everyone.
Thursday was once more a beautiful day though warming up considerably. We set off for Fitzroy Falls via Moss Vale, Illawarra Hwy and then Pearson Lane to the Falls where lunch was taken and time used to visit the waterfall and adjacent area. The return trip was through the undulating countryside back to Moss Vale. Heinz wanted to do his own thing so rode to Kangaroo Valley on his own. This ride was our shortest at 55 km at an average riding speed of 17.7 kph over an elapsed time of 5 hrs 15 mins. The usual Happy Hour and nibbles were held prior to dinner.
Friday was our last ride and after loading our bikes onto our vehicles, we drove to Alpine to commence the ride. Wayne and Heinz decided to ride the 25 km so set off early to meet us at Alpine. Leaving the vehicles behind we cycled to Hill Top, Buxton and onto Thirlmere for coffee. It was then onto Bargo for lunch before returning to the cars, where Wayne and Heinz rode the 25 km back to Moss Vale completing their round trip of 106 km... not for the faint hearted!! The weather was very warm and frequent stops were made in the last 15 km. The ride of 56 km @ 18.3 kph was over a period of 5 hrs. Most of us returned home that evening.
All in all, a very enjoyable time was had by all, helped by exceptionally kind weather for each ride.
Final statistics read as follows:
Over the 5 days of riding, we travelled 305 km at an average speed of 17.9 kph. We spent 29 hours 45 mins away from the Park, which equates to an elapsed average speed of 10.25 kph.
I should like to thank all the members who participated in the event, for their co-operation and attitude throughout the rides and the camp activity. It certainly was a pleasure for me to organise this trip with you all and I now look forward to the next time.
Pedro
Kee's photos are here.
Eleven of us left the Wyong Rotary Park for Noah Head, going via the River Road, where we met young John. We had plenty of time so the whole ride was at a leisurely pace (17-22kmh) which suited us all, it being a lazy kind of day.
On arrival at Sporties Club, we all had a cool drink as we were quite warm by then, and waited patiently until 11.00am for the scheduled meeting start. No-one else arrived so we got on with receiving all the interesting reports and electing a new committee. Ian is the president, Danny the VP, Anne the Secretary, Tony Hill is the new treasurer and committee members include Melissa and someone else but I forget whom.
We then rode the 500 metres to the Soldiers Beach kiosk where we enjoyed a nice coffee and snacks. Despite the crowd present on such a hot day, there was only a minimal wait for our stuff. Afterwards we rode down to the new Surf Lifesaving club, built mostly by a Commonwealth grant for $3.5m.
I Once we got past Marks Road on the way back I handed over leadership to Ian and went straight home, as I had already ridden down to Wyong and back - 46km for me.
A very pleasant day enjoyed by all!
Danny
With a few of our regular group away at Moss Vale, and Col not riding for 6 weeks on medical advice, it was left to me, Doug and Rod to do the mandatory Friday ride. After last week's big ride up Kurrajong way, today's 45km trip, plus 5 to the station, seemed enough to fulfil our duty.
The train trip down to Woy Woy was eventful, with the train being 20 minutes late due to a stuck gate at Civic, and one carriage was sealed off, and trains being an hour apart, the train was choc-a-block by the time it left Gosford. The freedom of the road was so welcome after that. The conditions were warmish with temperatures about 28°C, sunny, and a 5-10 knot breeze in our happy little faces.
Up through Narara, Lisarow and Ourimbah, along Enterprise Drive and then to the Wyong Café where we had a scrumptious cup of coffee (in Rod's case an iced one), then home along Pollock Avenue, Johns Road and Wadalba to Louisiana Road. Just enough energy left to write this report, now it's time for you-know-what.
Danny
While the other club members are riding around Moss Vale, the stay-at-homes joined the Eazy-Riders for a pleasant trip to Wyong for a look at the cheese shop (see report at end). After that the Eazy-Riders went back home along the River Road, while those of us looking for a few more kms headed up Hue Hue Road to Sparks Road (most of us rode up the freeway), then along the Motorway Link Road to Blue Haven, or in Darcy's case to Manno. Anne and John Lonart were heading to Warnervale Road then home.
Good to see Darce back in the saddle after a long break. Welcome to Theo joining us for the first time.
Here is the Cheese Shop Report. Tell your friends!
The Toukley Cycle Club rode to the Old Milk Factory at Allison today Wednesday 19 October 2011 for a visit to Kevin's son's Cheese Factory and Shop.
About 20 of us were seated in a small air-conditioned room and given a small cardboard tray containing 12 carefully prepared tiny samples of cheese. Sue Parsons, the presenter and joint owner, gave a talk on various topics including how they got started in cheese-making, the history and present state of the Milk Factory complex, where they source their produce from, how their factory works and the industry generally, eg naming rights of international products. She explained all the different types of cheese we had been given as we ate them and we recorded our approval or otherwise on a slip of paper with all the details on it, for our own future reference.
Sue fried up a slab of 'barbecue cheese' to demonstrate its versatility and gave us all a taste. The talk was quite interesting and all the cheese we tried was delicious. The cost per person was $3.00. Also available in the adjoining shop was a wide variety of cheese and yoghurt.
I recommend a visit to this Heritage-listed place for groups interested in food and history. Four stars
Danny
A very early morning to be at Cowan Railway Station at 0900, Peter and I opting to drive there while the rest of us used the train. From there we rode south to Asquith heading towards Galston Road. We didn't get far before we had to stop at Macca's Berowra for our last chance for morning tea.
That finished, we joined the dozens of other cyclists on the Pacific Highway riding back and forth. They were all much faster than us but we had more fun. Halfway down Galston Road we turned right into Somerville Road which goes to Crosslands Park down some very steep hills. It's a pretty, peaceful place on Berowra Creek with bush and hills and stuff. After lunch some of us went for a short bushwalk before cycling up the very steep hills out of there.
Most impressive were Ramòn who led the way to the top, riding and talking all the way, and Paul Ardess who, despite missing his lowest cog, also rode all the way standing up on the pedals. Danny (me) was next up, but walked up all the big hills starting not far up the first one. Anne walked all the way, but the others rode a long way before succumbing to gravity on hills with 22% grades - well done you guys! I walked up at 5kmh which was the same speed as the others were riding, that's how I stayed ahead of them.
After a few minutes' rest at the junction we returned to the highway where some of us rode to Hornsby rail to catch the train, while Peter and I went back to our cars (no co-ordination happened here) at Cowan, a ride total of 40km, accompanied by Ramòn and Small Paul. Our Spanish friend waited for a train, but Paul got a lift with me back to Lake Haven, seeing he had pedalled 120km the day before on some other crazy Audax ride from Hornsby to Windsor and back.
A memorable classic ride! Some photos are here.
Five of us (Danny, Doug, Wayne, Richard and Col) loaded up the Pajero and drove to Macca's Windsor (122km) where we met Ambo Tony and Dennis for a ride up through Windsor onto Freemans Reach Road, then up some muddy track to Bushells Lagoon, and up Brewsters Lane (and I mean UP as all of this was uphill).
Finally we rode up Old Sackville Road to the Singleton Road, taking us to the top of the ridge. After a speedy run down the road we came to our favorite spot, Inneskillen Orchard café where you can get a cup of tea and jam and cream scones for $6 or a coffee and apple crumble and ice cream for the same price. Seond helping of apple pie - $2.00! By then it was 1.00pm so that was actually lunch. More downhill racing all the way to Windsor, except where Richard, who so ably led the ride, took us through the farmlands and orchards, including a dead-end road where we had to ride miles back the same way, with the locals looking funny at us. We passed acres of orange trees laden with fruit, much of it on the ground, and boxes of free fruit outside farm gates, which we didn't realise was very juicy and delicious until Dennis Byrne met us at the finish with some. Thanks Dennis! Too late to go back and fill my saddle bags with them.
Our trip up there in the car was quicker than last time, and the ride was shorter, so we got home earlier. Last time in June it was dark by the time we got back.
This is such an interesting ride! At one stage though on the farmland flats, the faster riders were sitting on 30kmh while Doug and I could only manage 27. The total distance covered was 66 km, at an average of 23kmh. Very boisterous! Photos are here.
Danny
What have The Eazy Riders been doing since our last report?

Seven riders turned out for a ride through Charmhaven and Blue Haven to Red Gum Hill Top Park for lunch then returning through the same areas using different roads. A good ride but spoiled be Wyong Shire's policy of locking park toilets.

A simple ride along Elizabeth Bay Road to Elizabeth Bay for lunch and returned the same way. This one of our regular rides and an easy 2˝ hour ride for the nine riders who came along.

A longer ride today for the 14 riders. Setting out on the same route as the previous week we continued along Elizabeth Bay Drive to the Acacia Avenue, Dianne avenue and the Cycleway to Lake Munmorah Reserve for lunch. The home run was via the Pacific Highway to Charmhaven then following the lake edge to the start.
28th September. Following our tradition of buying lunch at a Club at the end of the month, 7 riders rode to The Entrance Bowling Club by way of Wilfred Barrett Drive and enjoyed a selection from their extensive smorgasbord.

Only four riders drove to Somersby Store for a new ride. After leaving the store we rode along Wisemans Ferry Road to Central Mangrove where we all needed a good rest after a few down hills with the ensuing trying climbs (not Le Tour style). Soon back on our bikes it was only a short ride along George Downes Drive to Peats Ridge Village (formerly the Oak Milk Bar) for lunch in the park. Then it was an exhilarating downhill on Peats Ridge Road before a few gentle climbs back to the start. All agreed it was a great ride and should be included in next year's program.
I got so used to putting 0900 for a start time for other activities that I did it for today, with the result that Kee and Mandy, and Darryl, turned up at 0830 for a ride that didn't start till 10 o'clock. Sorry!! So off they all went up to Noraville and around to San Remo and back (except for the eazyriders who just kept going round the lake) while the Catering Crew made lunch.
After a delicious lunch of sausage samwidges and salad (thanks Barry, me and Big Bob, and Barry's wife Lois who planned and bought everything), we had our general meeting with lively discussion about a new fee structure and Xmas Party arrangements. It looks like we will be having the party at the TSC clubhouse, professionally catered for at a cost to members of $10 each, payable soon. Thanks to Sue and Pedro for organising everything.
The new fee structure will be - Joining fee $5.00 (down from $20), annual subs $15 (up from $5), and no requirement to buy or sell raffle tickets. For this you get tea and coffee every ride day as long as someone volunteers to bring it, 3 bbq lunches and a subsidised Xmas Party. There will still be raffle tickets for sale if you want to help the club (all moneys come back to the club and you have the chance to win a $3000 holiday voucher).
See the arrangments for next week above, for those not going on the club holiday at Moss Vale.
Danny
They said it was going to rain, that's why we picked this basic ride, but in fact it was lovely with sun, clouds, 22°, no rain. Just Col, Danny, Richard and Wayne rode from the co-op up through Charmhave, San Remo, Buff Point to Budgewoi then straight down to The Entrance and around the lake to Wyong where we had coffee at the Railway Café.
Wayne and Richard rode from home as usual so they had already done 25-30km before the start. They left us at Wyong and rode home back through Tuggerah, completing somewhere around 95km. Col did 80 and I did about 62km, all at an average of 23kmh, so a good workout for us. We saw Trevor and Jill at Berkeley Vale with their GS Harrison, riding between Wyong and The Entrance.
Danny
On a cloudy day with a forecast maximum of only 18°C but reaching 20+ eighteen club members plus Rolf rode via Blue Haven and the Motorway Link Road to Sparks Road and Hue Hue Road. Although it was Rolf's first try-out with us, and he was on a mountain bike, he had no trouble keeping up which was no surprise to us kayakers who already know him.
At Sparks Road Marshall had a flat tyre which was the only one for the day. That fixed, we rode down to Allison and into Old Maitland Road and headed towards Tuggerah. Thankfully we didn't have to go all the way to Cobbs Road with that awful hill, as we went down dusty corrugated McPherson Road to our lunch venue at Wyong Rotary Park.
Luckily Sue turned up with our tea/coffee and her two delightful little grandchildren, twins, a boy and a girl. That's why we were lucky! Thanks Sue! After a very pleasant lunch we rode back as a group to the start, except for Doug and Mike who went home via The Entrance for extra distance on a short-ride day. And I hived off as usual at Wyongah to go straight home. So, we got a bit warm at times in the sun, but it turned cooler later, making conditions near perfect. Thanks everyone!
Danny
Six starters at Gorokan (Sally, Bryce, Danny, Rod, Col and Wayne) cycled up through Lizzie Bay to Swansea where we met Marshall who rode down from Jesmond. We planned to meet Marshall at 11 o'clock, but we were there at 10.30 having averaged 25kmh for the trip.
Funny weather: warm (22°C), clouds, with a howling NW wind of 20-30 knots. This rarely got in our faces, and was often a help, but not as good as SW! After a nice break at Cozzie's café we rode up the highway to Belmont where Wayne decided to go straight back home (for a total ride of 118km).
Bryce and Sally had never been on the Fernleigh Track, so that was a good experience for them. We got to Broady station at about 12.15, just in time for Col and I to catch the train back home. Rod (108km) and Marshall rode back to Swansea then to their respective homes, while Bryce and Sal rode to Hamilton for more coffee. Col and I left the train at Wyee for a change and used the wind for a fast trip back to Doylo then home, with our mileage around 75km.
Danny
A cool day (17-18°C) with no perceptible breeze or sunshine - perfect riding conditions! Twenty-four riders left Gorokan with Peter Holt leading beautifully all the way. Some tuff guys went up the SRA lookout (Birdie Beach Drive) while the rest of us rode to the highway and up to CVB Road and back down the bike track to the picnic park at CVB South where we enjoyed lunch with tea and coffee brought by Jill. Thanks Jill!
It started spitting rain by the time we left for home, and continued for the rest of the ride, but only lightly. Some of us didn't even bother with rain jackets - they just make you wetter inside! A little detour through Blue Haven helped to add a few kms and give us some variety. Thanks Pedro and everyone for a really nice ride.
Danny
After a night of rain the prospects for a ride today weren't good, but by 8 o'clock in the morning it seemed to be clearing, so a few of us set off from home hoping for a miracle. Anne Svenson came up from Gosford by train, and Paul Murray drove down from Toronto or somewhere, while Richard and I rode from home in fine conditions, while Pam drove the van to the Wyong start-point. At about 0845 the skies opened up and it hasn't stopped raining since (it's 11.30 now). Richard and Anne and I got soaked, despite being dressed for the rain. Linda rode down to the Gorokan start point and also got very wet. She saw Doug there, he having driven his car down to say he wouldn't be riding. It was obvious there would be no chance of a ride today. The Gelder family had rung Anne to say they wouldn't be coming up from Sydney due to the weather, so I for one was pleased to hear that.
Everybody headed for home, with Pam and Richard being kind enough to take me home in their van in exchange for a nice cup of machine coffee. The temperature outside is 14°C now so I hope everybody is safely tucked up in the warm and dry, or in bed.
I did take some photos and they are here.
Danny
Sorry, missed the last two club rides. Today six of us (Doug, Richard, Wayne, Rod, Danny and Col) caught the train to Newc and rode through the bike tracks and back roads to Adamstown where we were joined by Marshall who rode from home at Jesmond.
The weather was hot (up to 29°C) and windy (20 knot NW at Newcastle fading to 10 knot W by noon at Doylo - not helpful at all). We stopped for lunch and coffee at Swansea (McCafe) after an easy and interesting ride. After that it just got hot and difficult riding south into the hot wind and up all those hills. Richard seemed to be the only one unaffected by the conditions and hit the front and stayed there, even leaving Wayne and Rod in the dust.
Wayne, Rod and Richard took the Lizzie Bay option while we north-siders kept on the highway. Just near the AA bike shop I got a flat in the front, so under the new rule I went there to get it fixed. (On a hot day if you get a flat within 200 metres of a bike shop, just walk there and get them to fix it.)
The distance for this ride to Gorokan is 70km, including the ride to the rail, with Wayne and Richard who rode from further south and back was 115 and 95km respectively.
Danny
Just the four hardcore pedalpushers today (Richard, Wayne, Danny and Doug), in perfect conditions, riding from Gorokan via Budgewoi to Lizzie Bay, then up Birdie Beach Drive to the SRA. For a change we went straight over the hill and as far as the road goes to Tea Tree beach parking area. This was our first stop since the start. Back inland a bit and down to Freemans Camping Area, nice, then back up the hill to the lookout again, across to the highway via Blue Wren Drive. It was still only 10 o'clock by this time, so we continued across the highway along Kanangra Road to the gravel fire track and down to Mulloway Road and the Chain Valley Bay bike path to the Lloyd Avenue boat ramp and picnic area where we relaxed and chatted for ages.
Then a brisk ride down to Doyalson and past Camp Breakaway, then Budgewoi to The Lakes Beach kiosk for coffee at Doug's suggestion (very nice too). Another long break before we all rode up to the Noraville cemetery then home. Wayne rode from Wamberal so his distance for the day was 95km, Richard's 75km and Doug's and my trip was about 55km. Extremely pleasant morning's ride and plenty of physical exertion with all the hills, and an average speed of 22.5 kmh.
Danny
On a warm and breezy day twenty-seven riders met at Railway Parade, Belmont for the 50km ride along many bike paths. We welcomed back Darcy, and welcomed Wally from the Eazyriders.
This was a ride first tried by the Skylarkers and added to the club itinerary to provide variety and challenge. Jill met us at Jesmond Park with the coffee stuff which was most appreciated by the thirsty mob. We finished off the ride with a streak down the Fernleigh Track. A very enjoyable ride led by John D and assisted by local boy Marshall, thanks to you both!
Danny
A small but precious band of cycling nutters left Wyong at 9.00am for Gorokan Fish Co-op. On the way Ian decided his recently stitched hand was not coping with the riding, and he pulled out at Marks Road and went back home. He was replaced by Danny who joined the ride at this point. From Budgewoi we went up Lizzie Bay Drive and through the SRA lookout road, always a good work-out.
The weather was very presentable with a 5 knot westerly, building around noon to a 10 knot SE breeze, which we didn't even notice. Clear sky gave way to cloud and the temperature reached about 20°C, so nothing to complain about at all.
We got to Catho Pub about 11.20am, with the bistro closed till noon. We ordered coffee and sat out the back with our sammidges. The pub owner came over and said he objected to us eating our own food when he had a Bistro service, and Paul A said, well, we tried to order some food, but the bistro is closed so we brought out our own food. The owner just shook his head and walked off. We did spend a fair bit of money there anyway, especially with my lunch of sticky date pudding and ice-cream. Yum!
Peter H had to leave us at the Catho turn-off on the way in as he had other commitments. I left the remnants at Lake Haven to go home, but I still covered 52km, so the full ride would have been about 68km, I reckon.
A good ride with a few excellent hills, but not too hard. Others on the ride as well as Pedro and Small Paul and me were the two Roys, Marshall and Annie S who did a good job leading the ride. Thanks to everyone for a very pleasant Sunday ride.
Danny
Nothing happened at all, except it rained, and was freezing. A good day to stay at home.
This was our first chance as a club to use the new bike path under the Toukley Bridge to get across busy Wallarah Road on our way around Tuggerah Lake (via Wyong) to Bateau Bay.
Twenty-three riders joined in on a beautiful Spring day with Peter Holt leading us through some new back roads to Bateau Bay reserve. Wayne, riding again after knee surgery, joined us, after acting as our hot drinks service provider for the last few weeks. He surprised us all by having his van with the makings at the reserve, having parked there and ridden up to Gorokan in the early hours. Thanks Wayne!
Although we had been quite warm up till lunch-time, the SE breeze off the sea picked up to 15 knots at noon making us quite cold. We did enjoy the good tailwind back home though. Total distance was 55km for the basic ride, longer for those who ride from home. There are some good photos from Kee and me here.
Danny
Starting at Gosford Sailing Club, this gentle ride with about 13 riders took us down the usual bike paths to Woy Woy then the coastal roads to Ettalong for a coffee by 10.30am with Ian. Didn't see much of the markets but then we can't carry much on our bikes anyway!
Weather was somewhere between perfect and divine - 21°C, no cloud, no wind, no rain. No hills either, so I threw my own in, parking the Pajero up on Wisemans Ferry Road at Kariong, giving me an 8km ride mostly downhill to the start, and the reverse at the end of the ride accompanied by Doug who needed a lift home on a train-free day. Cost him a ride up Kariong hill but!
Melissa did a great job leading, thanks Mel, and Doug did the honours at the back end.
Danny
What looked at first like a nice sunny day turned out cool with a 20 knot southerly breeze with rain patches. Doug, Col, Danny and Rod met at the Fish Co-op, with Kevin and Mike due to meet us on the highway further north.
Dark clouds and spots of rain did not deter us, and when it did actually rain we were standing under a tree on the Scenic Road mending a flat tyre on Col's ancient steed. Kevin and Mike got sick of waiting and headed for Swansea without the rest of us, with us all meeting up at Cozzie's Café in Swansea.
After a delicious coffee and toasted 'nana bread we overcame the urge to ride further north to some railway station to avoid the headwind home, and took off into it. The wind of course makes you slow down and you can finish up doing it easier than in a frantic dash home. And so it was, not too hard and surprisingly quick heading south into such a wind.
Rod, Col and I made our second re-group just before Lizzie Bay Drive, just in case the Toukley-based riders wanted a directer route home. For reasons unknown, Doug, Mike and even Kevin, who was Mannering Park-bound, went down through the SRA to Lizzie Bay and missed us altogether. After about 15 minutes we decided there had been a breakdown and Col and Rod headed back north to find the unfortunate wayfarers. Being late for lunch, I kept on homeward bound, and soon I saw Kevin heading south from Lizzie Bay Drive to Manno and the penny dropped. Instead of chasing him, I stopped and rang Col with the news, and at the same time found the message from Doug about their rotten trick. We three stooges met up again at Doylo and enjoyed the rest of our ride.
For me the distance was 68.5km and I was very grateful to get home, all hot and tired, and cold from wind-chill, but happy to have done a good tough ride with my mates. Cheers!
Danny
PS I just remembered, while we were fixing Col's flat tyre, he had Doug and I searching the ground for 10 minutes for his special steel glass pick which we eventually found between his teeth!
Twenty-four riders undertook this ride in excellent conditions - 18-20°C, sunny, light breeze. Except that the breeze was southerly at 10 knots as we headed south, and changed to easterly at 5 knots for the trip home, just when we needed more southiness.
Peter Holt led us for the ride to The Skillion and done well, thanks Pete! Wayne was there to meet us with hot drinks and it was much appreciated. Ride distance for the Fish Co-op/Terrigal/return was 65km.
Alan Robinson rode with us after recuperating from a debilitating illness, after only 2 rides with the Eazyriders. So good to have you back, Al!
Some photos are here.
Danny
Another fantastic day for riding - 20°C, cloudy, 5-10 knot S breeze - attracted nearly 20 riders to our Wyong start point for this inaugural AUDAX style event where the aim is to complete the course at a pre-determined average speed, in this case 15kmh.
Many riders rode from home, including Marshall who got up at 4.30am to ride down from Jesmond (Newcastle). Peter Holt and Paul Ardill also rode from near Lake Budgewoi, then home around Tuggerah Lake again for a total in excess of 90km.
The actual ride for the day was around Tuggerah Lake in a counter-clockwise direction which runs out at 46km, so to do an average of 15kmh means a 3 hour elapsed time. Unfortunately we failed miserably at this at we were only able to manage it in two and a half hours. We can blame our leader Anne for this as she kept her foot to the pedal the whole time, averaging 18kmh. This didn't matter at all as the critical factor was whether Ian had the barbecue ready for us when we got back, which he did. And a top bbq it was, with nice buns (not Ian), rissoles, snags, tea/coffee and lemon cordigal, not to mention the fried onions! A great barbie, Ian, thanks!
Annie did a good job leading us too, managing to steer clear of two doggie musters on the bike path near Long Jetty. Could have been nasty! Thanks Anne!
A great day with good steady riding including a beaut spin up WilBar Drive with the tailwind, no punctures, no prangs, great mates and beautiful weather.
Danny
With the other usual suspects unavailable, only Peter, Rod, Richard and I turned up on a perfect day (21°, sunny) for a mystery ride. The mystery was soon solved as we decided to head up through Charmhaven and around Budgewoi Lake, then straight down WilBar Drive to The Entrance. We had a slow start, by calling in on Doug to see how his fence project was going, then I copped a glassy puncture at Buff Point.
We had a 10 knot headwind going down to The Entrance but otherwise it was an enjoyable and easy ride. After coffee at Wyong, Richard headed back home to complete about 80km for the day, while the remaining three stooges came back to my place for another coffee.
A relaxing and satisfying ride of 58km for me, and about 70 for the young guys.
Danny
- Photos from last week's Eazy-riders trip are here.
With the weather looking very nice for winter (19°C, tiny breeze and sunny) twenty-seven riders signed on for this short but intense ride on narrow country roads. There were also about 8 Eazy-riders at the start, so this was a good turn-up for a day that didn't include free food.
Peter Holt led the ride at a steady pace but we had more than the allowable number of punctures which made a mess of our disciplined grouping. We eventually all made it to Warnies for lunch, taking over the lovely garden eating area. The Warnies staff mentioned they weren't that happy with us all coming and taking over their facilities and bringing our own lunches. We didn't tell them about Wayne bringing our tea and coffee stuff either. They suggested we use the little park opposite which although well-equipped will be a little small for all of us. So we said sorry and promised not to do it again, and next time we will try the playground park, although some of us will have to sit in the pretend train to eat our lunch.
Total mileage was about 40km, not sure as I left my trip computer at home. I did take a few photos and they are here.
Danny
Sunday 21 August 2011 - CCTCC ride Four Lakes and a Train
Seventeen riders appeared at Morisset Station despite the dodgy-looking weather. At 7.00am the rain was pouring down, albeit in bright sunshine, but it cleared by 8.00 and we didn't see any more of that wet stuff.
The wind was Southerly at 20-25 knots, with the temperature from 15-18°C. Given that the ride was from Morisset down to Budgewoi and The Entrance, it was headwind all the way till we started up the west side of lake no. 4.
Sarah from Bondi rode with us today, after a 2 hour train trip from Randwick. Welcome Sarah!
We had morning tea at the Budgewoi Fish shop again - suits us fine as there is always plenty of seating and bike parking. The committee had another cuppa at Wyong after the ride while we had a little meeting.
Total distance for the full ride was 58km, but some Noraville riders met us near Morisset and rode down to The Entrance then home. Peter Holt for instance covered 80km for the day. Talking of long rides, Small Paul was telling us his Friday morning ride was from Hornsby rail, down Galston Gorge, up through Arcadia and down through Berowra Waters, up to Berowra, down Cowan Hill to Brooklyn then along the old highway to Mt White. Then all the way back again! 120km! Not bad for someone who smoked 30-40 fags a day for 50 years! Good one, Paul!
Danny
10th August - Thirteen riders turned out for our once a year ride around Tuggerah Lake. After setting out with good intentions we had only gone about 5 kilometres when one rider had a puncture in one of the narrow tyres with presta valves and the only rider with experience with them was 100 metres ahead. After about half an hour he realized that those helping were in trouble and returned and had it fixed. On reaching Wyong two riders decided that they unable to complete the circuit and turned back. We were soon on the recently completed cycleway along Tuggerah Straight and enjoyed off road cycling to Bluebell Park, Berkeley Vale where we stopped for lunch.
After lunch the ride continued along the cycleway through Long Jetty to The Entrance then over the bridge and along Wilfred Barrett Drive to Noraville without further incident. At Noraville it was generally agreed that it had been a good ride but not to be done too often. The group then broke up heading for their homes.
17th August - A cloudy but fine start to the ride and we set off through Budgewoi aiming for Colongra Point on the western shore of Lake Munmorah where we had been invited to use facilities of Sunny Lake Shores mobile home village. This was a beautiful site for lunch and was enjoyed by all. After lunch it was decided to return to Wallarah Peace Park through Buff Point and Charmhaven, but the promised rain began and all arrived back at the start wet and pleased to be heading home.
This is a very enjoyable ride of about 30 km with 1.5 km of sealed road through bushland. Kee's photos are here.
Don
You wouldn't normally leave home on a day like this - temperature 12-15°C, wind SW-NW 12 knots, raining off and on... However four indomitable geezers headed north from the Fish Co-op through Blue Haven to pick up Col to make five, then along the Link Road, exit at Tooheys Rd, up that nasty little gravel hill with overtaking truck thrown in, Bushells Ridge to Hue Hue Road, then south to the end of that mongrel road, left/right up Old Maitland Road and down Macphersons dirt road to Wyong, where we had a well-earned cuppa and snax. It was raining then and we could have gone straight home, but no, not enough Ks so off we went down to Tuggerah and right around Tuggerah Lake and up WilBar Drive. Still freezing and raining but no complaints were heard from this stout club of nutters. Total distance was about 74km and a bit more for Richard who always insists on accompaying us back up to Magenta Shores Golf Club for some extra punishment.
These old guys really set a cracking pace with Richard and Col, with John D, leaving me for dead along Hue Hue Road, with Doug for company. Along the bike path near Long Jetty, Col was leading at 28 kmh. Sheesh! So apparently you get faster as you get older. Dream on! Anyway, a top tough ride and thoroughly enjoyable despite, if not because of, the adverse conditions.
Danny
Despite the forecast of showers and the away-from-home start, about 22 riders met at the Gosford venue for the ride in an anti-clockwise direction around the Water. It was cold to start, but not raining or windy, so quite pleasant.
Peter H (Pedro) took us on a quick trip (no stops) to Woy Woy, where it started raining, then on to The Rip Bridge and over to Empire Bay Drive. Up to Kincumber, using bike paths where found, and on to Davistown. Peter did a good job finding the way - even those of us who have done the trip before couldn't remember the way (me, in particular). A big surprise was the new bike path along the foreshore where we used to ride through the mud and grass. Thanks, Gosford Council! At Davistown we found Wayne and his grand-daughter ready with hot drinks and shelter. Much appreciated!
Back through Saratoga with a bit of bush-bashing we came out near the Avoca Drive with bike lanes all the way to The Entrance Road. At this stage (Green Point) Peter suggested that those of us who came by train (me, Col and Darryl) may wish to scoot ahead to catch the train in 30 minutes. We rode like demons but got to the platform a minute after the train should have left. Luckily it was 8 minutes late so we caught it, even Darryl who went to the wrong platform while we watched him across the tracks, but he made it back in time thanks to the late running.
We got a bit wet but it was a very interesting and satisfying ride, well led by Pedro.
Danny
We all set off under clear skies but soon got caught by the rain. By the time the main group got to Gorokan they were all wet and it still poured down. A few gave it away at that stage, understandably. I was tempted just to ride around Budgewoi Lake to home, but as we got to Budgie the weather cleared somewhat and we all kept going.
Paul forgot about the early start but soon realised his mistake and took off after us, catching up at Swansea Macca's, quite a good effort! Trevor had a flat on the Budgewoi Road so that held us up a bit, but that was the only breakdown for the day. At least until I hived off at Broadmeadow to catch the earlier Stopping All Stations train. What happened after that I await further instruction.
My ride home from Warnervale was cold but dry, though the rain started again soon after my return to the warm bosom of my... cockatiel. So the others may have got wet. Richard left us early at Swansea to rush home and I think we persuaded him the quickest way was to ride straight back home, not to ride to Adamstown station ( no we didn't! that's the way he went!).
So, for the 11 of us to make the trip and suffer wet cold feet all day - well done youse! About 68km for me and 75 for those who did the full ride.
Danny
First, the weather: steady rain till 0800, cloudy, sunny, cloudy, wind SE 15-20 knots, temperature 15-17°C. So, facing the prospect of a 75km ride into a stiff cold breeze, the decision was made to re-calculate, as my GPS would say, a route as before down to Ourimbah from Gorokan, but from there, back along Enterprise Drive to The Entrance for coffee and back up WilBar Drive. Result - home 2 hours earlier, tailwind half the way, and a 60km ride instead of 75 and never more than 20km from home in case it rained.
As it happened, there was just a slight sprinkle of rain going down the river road to Wyong and after that it was fine all day. Yippee!
Eight riders (Kevin Mac, Doug, Danny, Mike, John D, Col, Richard and young Peter - here we are) took the risk and committed themselves to ride. Apart from the nasty headwind in a few places, it was quite an easy ride with a minimum of hills and a fantastic run up Enterprise Drive and WilBar led by John at an exhilarating pace (30 -40kmh). We spent about an hour at the café at The Entrance, well looked after by young Kylie, who was very sociable despite most of us being her grandfather's age. Here she is.
We'll do the Brooklyn ride another day in a northerly breeze.
Danny
Not very long (40km), but a good ride - from the Co-op to Budgewoi then up Lizzie Bay Drive to Elizabeth Bay, where we divided ourselves (23 of us) into 2 groups, those going up the SRA lookout hill, and those not. We all met again at the Kanangra Road/Highway intersection, at about the same time, and continued west into quite a strong headwind to the fire track, down through CVB and back to the highway. Conditions were good for riding - cool and mostly sunny.
Back down the highway and Link Road to Blue Haven Way and back to San Remo and home, where we had a beaut sausage sizzle lunch lovingly prepared by Sue, Wayne and Margaret - thoroughly enjoyed by all. Thanks guys!
The Eazyriders went around Tuggerah Lake in a counter-clockwise direction and we never saw them again, though Kee waited at the Co-op for Mandy and the rest. So they rode further than the main group for their once-a-year big lake loop, but missed out on the bbq.
Danny
It would have been criminal not to ride your bike today, 25°C, 10 knot NE breeze, sunny... So, we made the most of it, just the nine of us, riding to a railway station near you, training to Broadmeadow and riding, under local boy Marshall's guidance, to Adamstown. Then, surprise, down the Fernleigh Track to Belmont and Swansea where we had coffee/lunch at Cozzies Café. Then the hard part - up and down the highway with six hills of varying degrees of difficulty, the same as most of us did on Wednesday.
Richard rode from home as usual, to Tuggerah rail, then back home for a total of 85km. For me it was 63km to Lakehaven, though I did extra showing Garry the wetlands way from Arizona Road to Warnervale Road. for his trip to Wyong. On Wednesday Richard rode from home (Blue Bay) to Swansea and back for a total of 109km. This did not do him any harm as he couldn't be caught coming back down the highway today.
Apart from those already mentioned, we had Doug, Peter H, Mike, Kevin Mac and John D. Well done y'all!
Danny
PS A photo is here.
Amazing weather for the beginning of August, often our coldest time of year - 15 - 23°C during our ride, with it being first cold, then warm, then cold again at Swansea then hot coming home. Breeze was a northerly of 13 - 18kmh, which we didn't notice going up, but was a good help coming home.
Twenty-three riders made the trip, with a few starting at Budgewoi for a shorter ride. Doug and I considered riding to Budgewoi for the short version but didn't know how we would get home afterwards.
The total distance was dependent on how one came home, so 70km via Lizzie Bay Drive, or 60 via Charmhaven.
Wayne, recuperating after surgery, met us at Osmond Reserve with coffee etc, thanks for that Wayne! There were a few punctures on the way home with Kee and Pam both falling victim. Kee's tyre went down again after that, but Doug just pumped it up and told him to press on.
Best effort of the day that I saw was Col who, from at least 1km behind me on the highway coming home, caught up quickly once he decided to, despite my riding at my best. Amazing old codger!
This is a pretty tough ride from Swansea but everyone did so well, including Stan on his first big ride with us, and Robyn and Merrilyn. Thanks to John D for leading us, and Peter Holt for his contribution. Here is a photo from Kee of our hero of the day - click here.
News from the committee meeting of yesterday was the forthcoming bike holiday at Moss Vale from the 15 - 22 October. Participants are to make their own bookings at the Moss Vale caravan park, and organise their own meals. The people who used to do all this for us have retired. Also proposed is a change of start time, to 9.15am for 9.30, instead of 10.00am for 10.15, starting on 1 December. All club members will be asked what they think and it will take a two thirds majority to change from the 10.00am start. Electronic and snail mail is on its way to you.
This was a good satisfying ride in line with members' requests for rides a bit longer and harder. Four stars!
Danny
Meeting at 0930 at the bottom of the Fernleigh Track, eight elderly male riders (sorry, Wayne) prepared for the ride in perfect conditions. That was until I realised that I forgot my bike shoes, so I was out of it unless I came up with something quick. I drove up to Hadley's Bikes in Belmont where I bought a new pair of shoes at the bargain price of $145, with cleats, which was OK as I was sick of the old ones, what with the mud on them and being wet from Wednesday.
So off we went, me Danny, Wayne, Doug, Kevin Mac, Col, Marshall, Richard and John D, via Croudace Bay, Eleebana, Warners Bay and Speers Point. Then up to Wallsend and Glendale where we rode along a new bike path which was nearly all up-hill but that's fine! Next we had morning tea at Marshall's place at Jesmond, with home-made bikkies and chocolate cake.
From there we found our way past the Blue Tongue stadium and back to Adamstown and down the Fernleigh Track at excessive speed, sitting between 30 and 43 kmh. With a total distance of 50km this was an excellent ride for a Friday, with new scenery, great mates, and chocolate cake. On the way back through Belmont South we saw Peter Holt heading to Newcastle for the CCTCC 2-day ride.
We have some photos here.
Danny
Twenty riders appeared at the Fish Co-op, but as it started raining before 10.00am Kee and Mandy elected to leave and try their luck further south. They rode the Gosford/Woy Woy path and sent this picture. Joe and Kathy also had second thoughts and declined the pleasure of riding with us.
The remainder of us cycled through the rain to Charmhaven and San Remo, stopping at Edgewater Park, Buff Point, in heavy rain, for a pitstop. Wet and cold, but under shelter, we grumbled about the weather but it soon cleared to a fine sunny day and we continued on our way to Budgewoi. The weather stayed good, although it did get cold, for the rest of the day. We cycled up Elizabeth Bay Drive and back down the highway to Budgewoi. To test our patience, the puncture demons hit us with 5 flat tyres between Rutleys Road and Budgewoi. Bob W had his first flat ever so we showed him how to fix it. This made us somewhat late for lunch but no-one was waiting with coffee so it didn't matter. (Sigh!)
Tough and bracing conditions, but don't you feel good after getting home, into a hot shower and a hot cuppa! Bliss!
Danny
At last the weather improved, dramatically, with clear skies, temperature 13-16°C and no wind. The main concern today was the amount of floodwater covering the bike paths so we took that into account when choosing the route.
Ten of us gathered at the Wyong start, to be joined later by John of Kanwal, a youngish guy on a mountain bike who was made welcome. I led the ride at a leisurely pace down to Tuggerah and on to Chittaway, where we forewent the bike path in favour of Lakeside Avenue which kept us out of deep water. There were no dramas until I hit a rock on WilBar Drive, wrecking a tyre and tube. Patch the tyre, spare tube - somehow it was already punctured, so I borrowed another one off John Daley who happened to be going past. This tube lasted 500 metres before it succumbed to a glassy intrusion. Borrow another tube off Dougie and that lasted all day.
We had lunch at the Fish & Chip shop in Bugewoi. A top place with plenty of lakeside seating and a host of pretty girls in white shorts and gumboots to make your lunch, and nice coffee too.
We did run into trouble along the Budgewoi bikepath going towards Buff Point where there were several inches of water over the path, and a thick carpet of weed and stuff, bringing many of us undone and giving us wet feet. This was all taken in good spirits, thanks guys, and we continued on with little further drama, reaching the highway at San Remo, then up towards Lake Haven where Doug and Pedro headed for home, having already completed the prescribed ride. The rest of us took a short-cut through the nursery and along the wetlands bikepath, where Sue fell off for no real reason, and crossing Sparks Road safely. Warnervale and Minnesota Roads were thankfully clear of water and facilitated our quick return to the starting venue at Wyong not long after.
An excellent ride of about 55km, longer for some who rode extra from home, and a great way to break the drought caused by the flood, if you understand. Some photos are here.
Danny
Well, that was the plan, but Dougie and I did our own thing, riding from his place to Toukley, Budgewoi, Doyalson and Wyee. From Wyee Road we turned left up Gosford Road and Bushells Ridge Road to Hue Hue Road and made our way down Sparks Road to Albert Warner Drive. Feeling adventurous, we rode up to the end of AWD to see where it went. Nowhere much, but we did find another road at the terminal roundabout which went back to Warnervale Road and Warnies Café, where we had a delicious coffee and raisin toast.
Feeling relaxed and reconstituted we rode back along Warnervale Road and Mataram Avenue to home, having covered about 42km, including some good uphill pushes on Bushells Ridge and Hue Hue Roads. The weather was quite pleasant, warming up to 16°C, with no wind and only a couple of very light rain drizzles. And, back home by 12 noon for lunch. Excellent!
Danny
Tough ride, tough weather, tuff riders: leaving the Fish Co-op at 0900 in the rain, temperature about 10°C, seven of us (Mike, Danny, Doug, Richard, Col, Wayne and Kevin Mac) rode down to Tuggerah then along Enterprise Drive to Ourimbah and Gosford. From there - Terrigal for lunch and home up WilBar Drive. Richard and Wayne started from home south of The Entrance though Richard came up to Magenta Shores on the way home to total about 100km for the day. Col did a similar distance while the rest of us managed between 82 and 88km, which got me home at 3.00pm, soaking wet, warm and happy. It drizzled on and off during the ride, with a good shower near the end, and the temperature never got over 15°, but it was warm and sunny as we left Terrigal, for a few minutes, and 12° at 3.00pm. The southerly breeze was below 10 knots.
Couldn't think of a better way to spend a freezing, wet Friday. Here is Mike's Google map record of our ride click here. And a couple of photos of us are here and here. (Just close after viewing them.)
Danny
A chilly start to the day at about 12°C warming soon to 15 then back after lunch to 13°, and cloudy but dry. So we kept our woollies on all day while we rode from the Fish Co-op to Wyong via Johns Road and Pollock Avenue. Through Kangy Angy to Palmdale where we turned up Palmdale Road for a change, then up Footts Road to Ourimbah Creek Road (Hidden Valley road). Then Burns Road and a quick spin along Enterprise Drive, a delight as usual, with plenty of road, smooth surface and a permanent tailwind.
Sue met us at Wyong with tea/coffee and cakes at lunch-time, thanks Sue! We couldn't believe how cold it was when we set off for home, after a warm lunch venue. Back along Polecat Avenue and Johns Road, through Wadalba to Wahroonga Road and so on. This is our favorite way to and from Wyong, despite the extra hills, after years of the River Road with its roughness and lack of space. Nice change too!
Thanks everyone for your company, all 20 of us, on a good bracing ride of about 50km.
Danny
Sorry, didn't get up in time for the CCTCC ride up to Central Mangrove. Anyone who did this ride is invited to send me a report at toukleykayakers@iprimus.com.au.
Meanwhile, Doug and I rode down to Wyong where we met Richard on the Tuggerah Straight whence we slipped across behind the Supacenter and came out in Geoffrey Road, Chittaway. Then along the roadways, forsaking all bike paths due to heavy traffic, to The Entrance where we had our first stop since leaving my place (Richard excepted). That took an hour and 20 minutes. Whew!!
A beautiful sticky date muffin and coffee at the DCE café and the sunny sheltered spot kept us out of trouble for a while. The temperature had rocketed from about 12 to 15°, with a WNW breeze of around 20 knots, so while it was nice going east, the headwind back home was a shocker.
Home again with 50km under the wheels by 1.30pm to warm up and have the rest of Sunday arvo to bludge, or garden. Nice!
Danny
A brilliant ride in excellent conditions (sunny, no wind, temperature from 12 to 18°C). Thanks to Richard for organising this ride, also led by Ambo Tony and enjoyed by Col,
Kevin Mac, Mike, Danny, Wayne and Barry.
Due to the distance to the start at McGraths Hill from home, we didn't actually get under way till about 10.20am despite leaving at 08.10am from the Central Coast. We headed up through Wilberforce where Tony took us on a nice little walking track called Flat Rock Reach Track or something, very unusual for a road bike ride, which brought us out on Post Office Road, Ebenezer, to the first and longest continuous church where we had Devonshire tea. So by 12.30pm, after 2 hours, we had covered only 16km. From there we kept heading generally north and mostly up-hill along Sackville Road and Tizzana Road, across the Hawkesbury River via the Sackville Ferry, and up Sackville Ferry Road to Maroota, where we had a nice lunch at the roadhouse. This area is populated by huge sand-trucks, for which have been constructed beautiful roads with excellent bike lanes and hot-mix surface, so the trip from the high-point lunch venue was a dream run down Wisemans Ferry Road through Cattai. I felt like I was in the Tour de France whizzing down the scenic road at 40-50kmh with other riders in a line, though not all of us went so fast. I realised that Tony was just playing with us as he caught me up on Pitt Town Bottoms Road, coming from nowhere in sight in a few minutes. Col and Richard also had cleared out on this interesting road full of market gardens and vegetable crops.
We didn't get back to the cars till nearly 4.00pm, having covered 70km after a slow start. An invigorating and spectacular ride thoroughly enjoyed by all! We got back to the Central Coast about 6pm. Photos are here. Have a look at Mike's Google map of the ride route, click here.
Danny
Twenty riders signed on for today's ride up through CVB and down the SRA hill to Lizzie Bay.
A gentle pace in good conditions (sunny, 17°C but with a WNW breeze of 15 knots) took us to Lizzie Bay for lunch where it was a bit cool with the wind chill, but we were all rugged up anyway. The only time the wind really hit us was going west along Main Road Toukley. We only covered about 38km, not the 45 promised, so we were all finished by about 1.30pm. Baz had a puncture on the San Remo bike track which was not a surprise given all the broken glass on the path.
Otherwise, a pleasant and enjoyable ride with an awesome group. Thanks!
Danny
I decided against this CCTCC ride today and opted for something a bit harder just for myself - Loop-the-Lake starting and ending at Lake Haven. Yes, Lake Macquarie!
I left home at 10.00am and rode via Doyalson, Swansea, Belmont and Warners Bay, stopping for the first time at Fennels Bay just north of Toronto for lunch at 12.30pm. I managed to ride up the hills south of Toronto, by taking my time and using granny gear where necessary. On the Real Loop-the-lake I had to walk up one of these, to my shame.
A couple more short rests before I hit the F3 at Morisset for an easy run down to Sparks road. Six km from home I got a flat from hitting a small rock which I didn't see, pinching the rear tube.
So I got home just before 3.30pm, which was what I predicted. The conditions were near perfect, 5-10 knot NW breeze and temperature from 15-19°C, and sunny. Feeling a bit sore now. I checked the distance on my GPS and it was 99km.
Danny
On our arrival at the Fish Co-op, in the rain, we decided on a trip down to Woy Woy, via WilBar Drive and Enterprise Drive. It was mostly fine with just a few light showers, but the temperature struggled up from 12 to 14, while we struggled into a 10 knot SW breeze, with built-in chill factor.
The five of us (Danny, Mike, Richard, Kevin Mac and Col) only took about 3 hours for the trip, including waiting for each other during a mix-up at Gosford. It was raining pretty steadily when we got to Woy Woy, but we were dressed for it and couldn't care less. A nice lunch at the hamburger café then a quick train trip home. The distance ranged from 70km for me and Kevin (basic ride), up to 95 for Richard who lives further away. A cold, wet and lovely ride with friends, better than sitting at home crocheting doyleys.
Danny
After a night of rain we were hopeful that it would fine up for a while and that's what happened. Fine but cloudy for the whole ride then rain at the very end.
Twenty-four riders participated in this unusual ride at some point or another, including newbies and forgotten oldies. Nice to see you all again!
Up the Fernleigh Track then at Adamstown we went across country to Merewether beach and up Memorial Drive to The Hill. Not as bad as we thought! Then down the coast road to Nobbies, out to the end of the spit, lunch, then back down the Track. Great fun! Photos are here.
Danny
Ten riders (Narelle, Kathy, Anne, Roy, Paul, Doug, Danny, Marshall, Melissa and Trevor) left Wyong in perfect conditions to ride via Kangy Angy to Ourimbah where we rode up the creek valley road to the end. On the way we picked up Pam and Richard who had to deal with a flat on leaving home so missed the start.
On the way back down the valley we met Roy P who was delayed by watching the G. Meggs Billy Cart Derby at Gosford. The 13 of us then went to the nursery at Ourimbah for coffee before leaving the Gosford guys and heading along Enterprise Drive and back to Wyong. Pam and Richard took the long way back to their car to make a decent ride of it.
For the rest of us it was about 45km. Doug and I rode from home so it was more like 65 by the end. A very pleasant ride.
Doug and I have done the same rides as each other, often extended by riding to and from home, so we have cycled 340km since last Friday week when the weather improved (10 days - see the other reports below). Might have a little rest now.
Danny
This was one of the best rides we have ever done - starting at Meadowbank on the Parramatta River, the ten of us crossed the river, rode through Concord, Cabarita, Canada Bay, Drummoyne, Iron Cove Bridge, Rozelle, Anzac Bridge and into Darling Harbour. Over the Pyrmont Bridge and into the city, up King street to Macquarie Street, then down to the Opera House, which we circumnavigated, back through Circular Quay and The Rocks and via Hickson Road to the Fish Market where we had an indulgent lunch. Most of us had a big feed of prawns and bread rolls (Mike's idea) while Baz and I had fish and chips. Many thanks to Clover Moore for the fabulous bike lanes.
From Pyrmont we rode over the Harbour Bridge and back again, back over Anzac Bridge and Iron Cove, then over Gladesville Bridge and back to Meadowbank through Gladesville and Putney. A fabulous ride of about 52km, in beautiful sunny skies with the temperature reaching about 18°C. We nearly got lost in Gladesville Hospital as they had shut the gates, but luckily we found our way out again. There were plenty of hills and lots of excitement avoiding pedestrians and cars especially in the city and on Pyrmont Bridge, but no-one had any dramas, or punctures.
Doug, Baz, Peter, Col and I drove down in the Pajero with our 5-bike trailer, while Mike and Richard shared a car, and Mark and Clarry made their own ways from Newcastle and Hornsby respectively. Kee drove himself from Mt Kuringai. Our car-load didn't get back till half past five, which made a big day as we left my place and ten past eight this morning.
A fantastic day! Our photo album is here.
Mike's Google map of our route is here.
Danny
Nineteen riders fronted for this new ride, although Bryce got a flat before we even got on the road, and walked home. The rest of us ploughed on up through Lake Haven and Woongarra before arriving at Sparks Road which we followed west to the end, in the face of 15 knot W winds, with the temperature 12-15°with a sunny clear sky. Left on Hue Hue Road and down to Jilliby Road just before Wyong, then right up Jilliby to Dooralong. Sounds easy doesn't it! It soon became clear that the posted distance of 45km was badly under-estimated, and in fact we finished up riding at least 60km before the day was out.
At Dooralong there was mud and cold wind, so we did our best to shelter on the front step of the hall, or tough it out on the picnic tables. No toilets, or fresh water, so we soon headed off back to Wyong, aided greatly by the wind which was now all in our favour, making the run back to Hue Hue a breeze, so to speak. At Wyong we had a long-overdue toilet break, then headed home along Pollock Avenue, and Johns Road. We took the turn through the estate into Wadalba where we waited for Doug and new girl Sandra, behind the high school. When they didn't show up I went back looking for them, right back to the crest of the hill in Johns Road. Unknown to me they had made a slight detour near the school and caught up with the main group. When I arrived back my flock had gone! I took off after them along Wahroonga Road, but they were nowhere to be seen, so I went home. I rang Col to get the full story.
A bracing ride and well worth the effort! Thanks John Daley for planning it!
Danny
Timed to start on the arrival of the train from the south at Morisset at 0920, today's ride attracted 14 riders who were rewarded with perfect conditions (sunny, no wind, 17°C). First we did a lap of the hospital grounds, complete with kangaroo experience (see photos), back to Morisset and out Freemans Drive to Cooranbong, with a quick trip up Martinsville Road to the end, before returning to Cooranbong for coffee and lunch. Then further out on Freemans Road to Newport Road which took us back to Dora Creek, across the bridge and out to Stingaree Point and back just for the ride.
On our return to Morisset we found there was a 45 minute wait for the train, so Doug rode home along Wyee Road to Gorokan, and I rode home on the freeway and Sparks Road to Lake Haven. It took us each an hour so was marginally quicker than the train and added about 25km to our daily total, which, including the ride to Wyong to catch the train at 9.00, came to about 85km - not a bad effort!
Thanks to Steve for leading the ride, including the research and testing, and to everyone else for your company. Today's photos are here.
Danny
What an excellent day for a good ride! Sunny, blue skies, pleasant temperature (12-17°?) and a strong breeze WNW 15-20 knots... The plan was to ride to Swansea, have coffee and ride home, but with the prevailing wind we (Danny, Mike, Rodney, young Peter, Barry, Richard, Col and Doug) decided to continue north to Newcastle and catch the train home, rather than battle that headwind. Great idea!
At Adamstown Mike took us on a nice route through the suburbs past the Broadmeadow racecourse and east to Bar Beach, via flat back roads and very little traffic, to the iconic lookout at The Hill where we took this photo.
It was a tough ride up the coastal road to the lookout, but a delight going down the other side into Newcastle, then sticking to the seaside to East Newc. Again, very little traffic and a fantastic spin! Only when we got to Nobbys and had to head back into the wind to the station did we realize how tought the going was in that direction.
A 15 minute wait for a train, an hour's rail trip then another tailwind back home from Warnervale. Richard of course went to Tuggerah to take the bike paths home to Blue Bay, whence he started at 8.00am, making his trip about 90km - for the rest of us it was about 70km. A good ride with mates!
Danny
Only 3 stooges (Doug, Col and me) turned up for this ride in uncertain weather conditions, but it turned out perfect weather - sunny, no cloud and a 10 knot Southerly which we battled down WilBar Drive and the CC highway. Still only took us 90 minutes from the Gorokan start to Terrigal. After a nice coffee and a puncture repair on my bike (sharp sliver of granite) we enjoyed an easy run downwind up the CCH for a gratifying fast ride ahead of a bleak weekend of no riding.
Danny
After two Wednesdays of rain it was good to have 11 members arrive at Speers Point Park, Boolaroo for a ride to West Wallsend. It was great to have Paul along to share some local knowledge.
After leaving we followed the Five Islands cycleway to the Teralba channel and crossed under the bridge onto a pathway into Teralba then rode Racecourse Road and Weir road to Barnsley. An unusual experience was crossing the Cockle Creek causeway through about 75 mm of flowing water, but all negotiated it without getting wet.
A few back streets through Barnsley brought us to the cycleway to West Wallsend High School, on the way passing through Holmesville, that Paul informed us was the home of former Miss Universe Jennifer Hawkins. After one trying climb we reached the High School and then continued the short distance to the Wallsend shopping centre.
It was soon time to start the return trip along the same route with only one incident when Jean rode into a hole in the causeway and got her feet wet but stayed on the bike.
On arriving at Speers Point we cooked some sausages and onions and enjoyed a sausage Sizzle. It was agreed that it was a good ride with a fitting finish. See Kee's photos here.
Don
This was a ride for the dedicated pedal-pushers, 14 of us (Warwick, Robyn, Col, Danny, Doug, Peter, Sally, Pam, Richard, Clarry, Darryl, Anne S, Kevin Mac and Barry). Temperature maxxed at about 14°C and the wind blew from the SW at about 15 knots. This was fine for the trip up albeit somewhat chilly, probably 12° at the start. On arrival there was predictably nowhere for us to eat our lunch, as the wind off the lake blew straight over the lunch table, so we finished up camping out the front of someone's house, sheltering behind their front wall on the grass, but in the sun.
We arrived at Nords Hellhole at 1145 and were ready to get out of there PDQ. The ride back of course was into the wind, but everybody was properly dressed for the day so we just tucked in and battled on. When you finally get home freezing and tired, you know you've had a good day! Makes it all worthwhile!
Danny
The ride scheduled for the CCTCC to Kincumber didn't seem worth the effort - train to Gosford and back - for 30km so I, Mike, Doug and Richard thunk up a ride for ourselves that was convenient and we rode clockwise around the big lake, starting at 8.15 chez moi. Picking up Doug, then Mike with a small delay while we found him on Main Road instead of the main road to The Entrance, then Richard at that township, we rode along the bike path, except the bits that were under water, taking to the road where necessary. The lake is quite high due to all the rain, so all the sand bars near the bridge at T/E were well-hidden under water.
Conditions were excellent with temperature 17° and a slight westerly breeze and a clear blue sky. Coffee was enjoyed at the Wyong Station café and from there we took Pollock Avenue to North Wyong then Johns Road and Orchid Ave Wadalba to Kanwal where I left and the others continued down Wahroonga Road. We are sick of the river road and this new route is our preferred one back to Toukley.
A stirring ride and a chance for Richard to join the mob again after his temporary deportation to France, Mexico and Portugal. Fully sick!
Danny
After a week of dodgy weather today bounced back with some top weather for the Hunter Valley. Mike conceived and led this ride, joined by Danny, Doug and Col. Richard was supposed to be with us but pulled out last night for a medical appointment. Bugger! We drove up to Maitland in the Pajero with a 4-bike trailer and caught a train to Singleton.
Beautiful rolling countryside on quiet rural roads was the order of the day, with a nice tail wind (10 knot westerly) to help us along. There were a few good hills both up and down, but most of the ride was on flattish roads.
On entering Maitland we took a small detour to the reservoir and the Walka Water Werks, before heading back to Maitland proper for lunch at the Information Centre café, where the coffee is excellent but the cakes are a bit expensive ($4.50 for a muffin and $9.00 for a slice of orange and gold-plated almond cake).
There are some photos here. A great ride and well-worth the distance to get there. Thanks Mike!
Danny
Have a look at Barry and Lois's new tandem flat-bar road bike, custom-made by Cycology. Click here.
If there was any way I could have cancelled today's ride I would have. Col and Clarry both rang to see what I thought and I said - stay where you are!
The weather was awful - 20 knot winds, rain, coldish - and not the least bit appealing to ride in, but I went down to the Co-op just in case anyone turned up. Nothing till 09.45 then Richard and Robyn rolled in, closely followed by Pam and Warwick. Then Clarry arrives in his car, despite my warning. Then Doug rides in, as he said he would, and finally Mike arrives - seven riders, all but Clarry soaking wet. The first four had already ridden up from The Entrance and all were keen to go back there, so after a false start when the rain pounded down, they took off on their ride! It kept raining off and on, and I haven't heard from them since. Here are the photos I took. at the start.
Danny
PS I'm hoping someone will give us a report on the rest of the ride.

Oh! Here's a report from Doug, as read to Sue:
Four daring riders, Richard, Pam, Robyn and Warwick, braved a shower of rain and rode from Blue Bay to the Co Op. At the Co Op they waited with Mike, Clarrie and Doug for 20 minutes until the rain stopped and then they all took off. All that was left at the Co Op was one forlorn, lone photographer – Danny. Not a drop of rain fell after they left the Co Op, and in fact had to stop at Norah Head to take off all their wet weather gear as they were getting too hot. In intermittent sunshine they rode to Bateau Bay and then on to Richard and Pam's place for coffee. The return ride along Wilfred Barrett accompanied by Richard until Magenta, was still dry. Mike peeled off to go home, Clarrie headed for the Co Op after stopping to buy bread and Doug headed home. Doug, on arriving home, couldn't believe we had had torrential rain on and off all day. 43kms was today's ride.
With a 10.00am start at Sutherland railway station, I had to get up at 05.30 to ride down to Warnervale to catch the 07.27am train to Central. I did see Roy and Melissa on the platform at Gosford, so I knew I wasn't going to be alone, even though the train trip was quite lonesome.
The weather stayed clear all day and the temperature not too bad, even at 7.00am, though it was freezing at Central, and mild again at Sutherland. How do they do that? On arrival we turned out to be six, with Ian and Anne already there having caught an earlier train, and Trevor also standing by, plus us three on the train.
Ian led us on a wonderful ride around his childhood haunts, out along Princes Highway to Kangaroo Point and Sylvania Waters, though I don't think the latter suburb was thought of when Ian was a boy. Not in its present form anyway. There were lots of steep hills near Kangaroo Pt but we survived them and continued on under Taren Point Bridge and out along Captain Cook Drive to the end of the Kurnell Peninsula where we had lunch. We had to put our coats back on against the refreshing breeze, after the warming ride there.
After lunch we rode back to Cronulla where we had a nice coffee and caught the train home. The coffee stop made us late for the Wyong train so we waited half an hour for the next one, making it dark by the time I got back to Wyong where the train terminated just one stop before my desired destination. Not having a headlight and being 10 km from home I texted my wife to come and pick me up, something I have never done before. Happily she was there waiting and drove me home in the pitch black and pouring rain at 6.00pm which made it a very long day, but a memorable one.
Thanks to all my ride-buddies for the adventure.
Danny
After the awful weather we had earlier in the week, today was a cracker! Sunny, slight breeze (5 knot westerly), temperature between 12 and 17°C.
So, Doug and Mike and Col and I rode to Warnervale station to catch the 9.21am train to Woy Woy, then cycled back up to Gosford, then Narara and Ourimbah via Narara Valley Road and bike tracks, to Enterprise Drive, which you will be pleased to know has had a make-over between the highway and Burns Road. This took us to Chittaway and Berkeley Vale where we had coffee at Scooters, then continued around the lake to The Entrance.
A quick trip up WilBar Drive with no headwind took us to the Noraville cemetery where Mike hived off to his place, while Doug, Col and I continued north to Budgewoi then on the bike path to San Remo where we split up and went home.
We had one flat tyre which was mine at Berkeley Vale - a pinched tube from hitting a concrete edge too hard! Later while re-connecting my back brake I lost hold of my bike and it fell on the footpath, breaking the mirror off. Bah!!
Depending on where we live, our total mileage was between 70 and 80 km. Just what we needed after missing Wednesday's ride.
Next week we plan to ride from Singleton to Maitland, driving up to Maitland, then catching a train to Singo, then riding back to Maitland. About 50km. Everyone welcome. Organise your car-share. Details will appear on the Kayakers site here.
Danny
Thankfully everyone had the sense to stay home and not turn up at Gorokan, where the temperature was 12°C, the wind was SW 40kmh, gusting to 60, and it was raining. (Thank you Willy Weather.) Not a nice day for a ride, in fact dangerous.
If you need to ride this week, Friday is forecast as fine and sunny and the Skylarkers will be riding back home from Woy Woy railway station. See details here.
Nine keen riders started at Gosford in slightly chilly conditions, which soon gave way to the sweat and strain of Kariong hill. This was closely followed by what Ian laughingly called the "rolling hills behind Gosford". Trouble is they all roll upwards. Not that I care. In no time we were at the Somersby Road-house where we had good coffee from their proper espresso machine. Joining us soon after was a group of racing-types who had ridden up from Hornsby and were heading back on a 125km mission.
We then headed down Dog Trap Road to Mangrove Road where Peter Holt and I kept on Dog Road while the rest rolled down the very steep Mangrove Road and back to Gosford. Pete and I continued down to Ourimbah and onto Burns Road/Enterprise Drive where we split up at Ourimbah Creek with Pete heading to The Entrance and home to Noraville, and I turned left and went to Wyong and home to Lake Haven. Top ride! Thanks Ian!
So in the last 3 days I have ridden between Gosford and Newcastle, via Somersby, plus 2 trips to the station. In the last 5 days I have covered 175km and about 220 in the last 7.5 days. I'm having a rest now. Cheers!
Danny
Four of us (me, Doug, Col and young Peter) met at Warnervale rail and caught the train to Newcastle. There we were met by Mark Os, a serious kayaker, who has only recently started riding, but who has put in some serious training miles in preparation.
The five of us headed across to Adamstown where we met a couple of younger road race types, who, never-the-less, took until the downhill section to pass us. Col, like a relentless ferret, stuck on their tail all the way down to the flat, even though they were going at well over 40kph to shake him off. They would have been dismayed to know that his age was about theirs added together.
Mark turned back at Macca's Swansea, equalling our total distance, which with the trip to the station would have totalled about 76km. The weather was just stunning, sunny and about 20°C with no breeze worth mentioning. With stops our elapsed time was 4 hours.
Brilliant ride!
Danny
Only 8 riders turned up at the Somersby General Store for this excellent ride. The weather was perfection: 18-19°, no perceptible breeze, sunny...
Granted, it was fairly demanding with many hills but they all turned out to be fairly easy, except the one up Wisemans Ferry Road to Central Mangrove, but that was soon forgotten. We had planned to have lunch at Kulnura, but we were there before 1100am so we kept riding back to Somersby where Mike met us with the makings. Warwick had a shortcut past the Memorial Golf club which saved a hill on George Downes Drive, and the pelleton took the same detour on the way back. I led the ride with Col riding shotgun, keeping any bandits away. We were back at lunch by 12.15pm, all very satisfied with our efforts. In addition to those mentioned, there were Doug, Peter B, Robyn and Warwick, and Clarry and Jim to represent the over 75s.
Congratulations to all of us, and bad luck about all the members who missed out on a top day!
Danny
Twelve riders pushed off at 0900 on a chilly but otherwise fantastic day from Wyong Rotary Park to Chittaway.
Near Berkeley Vale we were woken up by Ian's back tube finding its way out of the tyre with a shotgun sound. Must have been poking out a bit since it was fitted! Otherwise a drama-free outing, punctuated by a pleasant coffee at the Boat Hire place at North Entrance next to the Sensible Gardens. With a slight tail-wind we all made good time up WilBar Drive, with Gary out the front. At Gorokan Doug and I hived off home, as Peter H had done at Noraville. This was Boston Bill's last ride with us before he heads back to the USA where he has a great trip to Utah planned. Let's know how it goes, Bill!
Thanks, Ian, for a lovely ride, and thanks to all who made it so enjoyable.
Danny
PS Next Friday some of us are riding from Newcastle back home. For more details see the Kayakers Website.
Danny, Doug, Col and young Peter set off from the Fish Co-op in the chill air (13°C?) and went to Rodney's place on Budgewoi Road to drag him out of his warm slippers for a ride up Lizzie Bay Drive. Nobody was cold by the time we got to the Birdie Island look-out (or even Budgewoi) whence after a suitable breather we headed west across the highway towards Gwandalan along Kanungra Road. A pleasant trip down through Chain Valley Bay and back out onto the highway took us to the Metro service station at Doylo, where we tried their coffee and had a good chat. By this time the ambient temperature was pushing 20° so it was a very pleasant ride down past Camp Breakaway and around the lake to the Charmy bridge. Col took off home while the rest of us headed to AA Cycles where we ran into Small Paul who was in the middle of some long ride.
Home by 12.30 for lunch and very satisfied with our ride even if it was only 40km.
Next Friday we are riding from Newcastle back home. For more details see the Kayakers Website.
Danny
With something a little different with some pleasant diversions (thank you, Kevin!), 18 riders headed down WilBar Drive in cool but sunny weather, with no breeze to speak of. On crossing Tumbi Creek we turned off the bike track and headed up Tumbi Creek Road, crossing Wyong Road at the lights in front of Mingara Club, and heading up Hansen Road on a delightful jaunt through beautiful bushland and farm country. A couple of good hills helped warm us up, and nice big houses with views out to the ocean kept us distracted.
Once we got back to Wyong Road we had no choice but to go back to the pedestrian lights outside Mingara as any other way was too dangerous.
After lunch at Blue Bell Park, with hot drinks and soup supplied by Mike (thanks) we kept going towards Wyong, with another diversion through Chittawar along Geoffrey Road and Church Road to bring us out at the Homemakers Supacentre. Peter led the team home as I took the shortcut up Pollock Avenue and Minnesota Road with Col.
Everybody was pleased with the ride and the variations which made it more interesting. A top day out! I heard a neuro-surgeon on the ABC this morning saying that socialising and exercise, preferably together, was a good way of staving off Alzheimers and other brain problems, so we're on the right track.
Danny
PS See the notice on the Club Notices page about ride leader training, especially if you're sick of the same old leaders all the time.
Today nine riders gathered at Railway Crescent North Belmont to ride part of the Fernleigh Track, constructed in recent years along an abandoned rail corridor. The ride started towards Newcastle with a nice flat ride to Red Head where we were joined by Kathryn and Marshall before starting the well-graded climb through bush land to Whitebridge.
Passing under Dudley Road the track started downhill to Burwood Road where traffic lights control the only level crossing on this part of the track. From there to Fernleigh Tunnel the grade flattens somewhat but still downwards and a welcome relief from the earlier climb.
After riding through the tunnel, where some of the more frivolous enjoyed the echo, we decided that we would turn back to keep to our planned ride distance. At this time very light showers started and made the ride a little less pleasant but only an inconvenience, not enough to wet us.
On reaching our starting point we collected our lunches and continued along the newly completed track to Belmont where we found a covered picnic table at the Belmont College of TAFE to have our lunch and shelter from the showers. This was also a welcome relief as there were toilets at the TAFE and there are none anywhere along the length of the track.
Everyone enjoyed the 27 kilometre ride along the well-graded and sealed car-free path and expressed their desire to do it again with a start at the Belmont end. Kee's photos are here.
Don
Col and I were the only starters today, setting off from the Gorokan Venue about 0915 after I had come out to a flat tyre in the morning. The weather was threatening but didn't rain, temp about 20° and wind 15-20 knot SSE, so pretty good for a bike ride. We went down WilBar Drive to The Entrance , had a short break at the bus stop, then rode to Wyong station where we tried to get a cup of coffee but there were too many old ladies, so we continued on, via Pollock Ave and the highway, to chez moi.
The whole trip including stops took about 2 hours 20 minutes for the 50km, so about 23kmh average. Not bad! A good brisk ride, not to be missed!
Danny
Hi Committee and Members
Yesterday, in my letter box was a most pleasant surprise - a Get Well Card from the old Cycle Club. It was such a surprise as I thought I had dropped off the radar of the Club not having been at all active in recent months, or is it years now. It does seem that is years to me. For the three months prior to my surgery, which is about a month ago now, I had been suffering internal bleeding, and it has taken our medical system that long to get around to doing something while we poor citizens wait suffering.
Anyway, all is well now and I feel almost new again. I am hopeful of riding again sometime, and may be fairly soon. But I do have some doubts whether I can make it down to the starting points in time, especially during shorter days in winter. That of course is by train, as I doubt riding from home now days, as once I could and did. Some of the O-O-T [out of town] rides in my area could be a distinct possibility to catch up with the club again. However, in the longer term I must admit that the time comes when I have to accept fate and age and retire from such activities for a more passive role in society.
Thanks so much for remembering me with the Get Well Card. Let me assure all, that I feel quite well, and as a result of that card too.
Hope all members are still enjoying their rides and benefitting from their exercise in exercising their bikes.
Cheers ..... Col
With members still away at distant cycling and kayaking events, and the weather looking shit-house, only ten of us made the trip up to CVB then across to the SRA and down to Lizzie Bay. Amazingly, it didn't rain, and even sunshined most of the time. There was a stiff SSE breeze around 15-20 knots, and the temperature never got past about 20°C, but it was enjoyable being out in the fresh air with each other anyway.
Mike met us at Lizzie Bay with tea and coffee, with Jill and Kee bringing Anzac bikkies and sticky rice dumplings, respectively, to keep us going. Timing was perfect with Mike and us riders all arriving at 1145 at the venue.
As soon as we started leaving after lunch, the rain came so we all stopped to put on our wet gear before continuing down Lizzie Bay Drive to Budgewoi. The party broke up a bit then, with Kevin already heading home to Manno, and Jill and Col heading north/west from Budgie, and Wayne copping a puncture on the Rutile road, as it used to be known. Peter went back to help, while the remainder of us pushed on to Toukley.
I was thinking to myself how lucky I was not getting any flat tyres lately but even if you don't talk out loud you can still put the mozz on yourself, and after I left the others at the Fish Co-op, I got a flat on The Corso, with a big chunk of green glass the culprit. I chucked in the spare tube, but a few minutes later it went flat too, so I used the CO2 canister on it but it went flat straight away. I was only 1km from home by then, so I walked the rest of the way. A self-adhesive patch had let go, so I won't be trusting them any more. Despite all that, we had an enjoyable ride and didn't really get wet.
Danny
Twenty-five riders made the most of the continuing balmy weather (cloudy and warm) to circumnavigate both lakes in opposite directions. With me leading at a relaxed pace (with the odd spurt up hills) we headed around Budgie lake to the warm water outlet channel and up Highview Avenue past Camp Breakaway where Col chucked a derailleur and spent half an hour fixing it. Eventually he and his loyal crew took off after the rest of us who had continued on.
Robyn had thoughtfully prepared a first-aid kit for me in case I fell off again, but in fact she was the one who hit the deck after failing to negotiate the posts at the bottom of Highview Ave. Luckily no skin was broken during the execution of this manœuvre.
I love that trip down Elizabeth Bay Drive heading south where we have an every-man-for-herself policy on that bushy section. Barry caught up to me which was a good effort coming from out-of-sight to right there, considering the pace we were pushing.
Back to Edgewater Park for the second time on this ride we caught up with Mike who is still on light duties but was able to bring the coffee/tea for us - thanks Mike! Lunch was so enjoyable that no-one wanted to leave and I heard we set a record for lunchtime length. Habit-forming!
Danny
How's that weather! Friday ride - beautiful, yesterday non-ride - pissed down all day, today Sunday ride - beautiful again! 22°, cloudy and sunny, light breeze (20 knot SE elsewhere)...
Seven of us left Gosford and rode up Kariong Hill, where Roy Pons decided to bail out leaving us with Small Paul, Big Paul, Roy C who led us, Melissa, Merrilyn and Danny. Because of the threat of rain, I suppose, there was very little traffic for a Sunday which made the ride all that much more enjoyable. I used to think that this was a hard ride, but it's not really. Some great downhill sections where we can reach 60kmph, best of all is the last one of a few kilometres which signals no more long uphills and the end is in sight.
A nice coffee at Rudi's Café then the train back home. The ride is posted as 55 km but is only 45, but with the ride to and from the station for me it's 60 - perfect!
Danny
Col, Danny and Doug started out from the Fishy Co-op at 0900 but we realised we hadn't checked with young Peter and even younger Rodney, so we rode via their places and dragged them out of bed. It took us an hour to reach Budgewoi, then the 5 of us then rode up to Munmorah via Lizzie Bay, with no breeze, sunny skies and 22°C - bliss!
As we were coming back down the highway a 10 knot SW kicked in (all this confirmed by Seabreeze.com.au) pushing in our faces all the way to Sparks Road. A short ride to Warnies through the new traffic lights and road, and it was 5 coffees please.
Please note that Sparks Road is now 80kmph, not 90, from Minnesota Road to the Freeway. That's when you're in your car!
It was only 32 km to Warnies, so Doug and I only did about 38km for the day, while Col did maybe 55, as he had already cirumcised Budgewoi Lake. The kids headed off down to Wyong for a trip around Tuggerah Lake before heading home to their interrupted sleep. Another top ride - how long can this weather last?
Some of our regular Friday riders are cycling from Canberra to Kiama with the CCTCC this week, so expect a report when they return. OK Annie?
Danny
Wednesday 13 April 2011 - TDCC ride around Tuggerah Lake
Greetings. Today I led the club ride around our favorite lake with lunch at Wyong. There were 22 riders, and extra people turning up at lunch-time, including Mike who has just had surgery (hernia), and our secretary Sue who explained the results of our recent survey. There was a 75% return rate on the survey forms, so well done everyone for taking the time to do it. There were plenty of good ideas there which we will consider when doing our next ride programme. The new one, from June to August, incl, has been completed as it has to be uploaded to Bicycle NSW Push-On at least a month prior to the start. I will put the new calendar up with the current one very soon.
The weather was ideal, sunny and cool with a NW breeze of 10-15 knots which sprang up at 10.00am and dropped off at lunch time.
Sue and Mike brought the morning tea to Wyong, including yummy fruit-cake, so thanks very much for that.
The day was not incident-free, with me getting waylaid by shrubbery and vines beside Wil-Bar Drive and being chucked on the roadway, losing the usual skin off my knee and elbow. Barry also came to grief in a sand-hole at the end of The Entrance bridge and planted his face on the ground, grazing his chin. I had hoped to see the nurse at Lake Haven but she was all booked out for 2 weeks so I had to dress my wounds myself. Should be OK?
Welcome to a visitor Sandy, who graduated from the Eazy Riders to give us a try.
A very pleasant ride with very nice people! Kee took some photos, they are here.
Danny
Sunday 10 April 2011 - CCTCC ride up to Hidden Valley
Another beautiful sunny day with a 15 knot north-westerly attracted 14 riders to Wyong for the ride down through Kangy Angy to Ourimbah and up the Ourimbah Creek Road as far as it goes, ably led by Roy C. Plenty of dirt road near the top, with a bush trail option past that, which Fred and Danny took.
We had an early morning tea of stale bread and water while watching the birds and horses before heading back to Burns Road and Enterprise Drive. Two of us had punctures today which are always annoying. I brought my Mongoose hybrid today for the gravel bits and the trail-riding and it worked well, but it's so slow compared to the Giant, like riding on half-flat tyres.
When we got back to Wyong those of us left went to the Wyong railway cafe in the station carpark for some excellent coffee and a good chat about diet and the necessity to eat good food and plenty of it. This finished off an enjoyable day out riding and appreciating everything life has to offer.
Danny
Friday 8 April 2011 - Skylarkers Ride around Budgewoi Lake
We had planned to ride around Tuggerah Lake but it rained quite a bit so Danny, Peter B, Rodney, Sally and her husband Bryce headed to Budgewoi for a quick lap of the small lake. Luckily it stopped raining pretty soon so we had a pleasant ride back past San Remo and back down the highway past Charmhaven to Danny's place where we had coffee and a good chat before setting off home in the rain, glad that we had made the most of a fairly crappy day.
Danny
PS There is a new page on the website called Club Notices where you will find important notices about club business, and other bike notices and stuff for sale. You're welcome to advertise cycling stuff for sale there by emailing me (danmar88@iprimus.com.au)
Wednesday 6 April 2011 - TDCC ride to Mannering Park
Our usual number of weekly riders (24) set off from Gorokan with Peter H leading us to Budgewoi, then up Lizzie Bay Drive to the highway where we turned left and headed south to Rutleys Road. There was a lovely tail wind from the south till Munmorah, which turned into a cool gale at the Vales Point Park. So we just huddled down like seagulls and ate our lunch.
For a change and to keep us together for the return journey, Pete took us west on Rutleys Road on the way back, to Wyee Road, so we rode through Wyee to Doyalson adding a few extra kms, before heading back down the highway and Emu Drive in San Remo to get down to the lake where we headed towards home or the car.
A good ride enjoyed by all!
Danny
Friday 1 April 2011 - Skylarkers Ride around Tuggerah Lake
Six skylarkers set off down Wil-Bar Drive to The Entrance (Wayne, Danny, Doug, Col, Peter B, Rodney) where Wayne hived off home as he had already ridden a circuitous route from Wamberal and was up to 70km by then. The rest of us kept going at a steady 27kmh till we got to Wyong Railway Cafe where we relaxed and enjoyed a nice cuppa coffee. The weather could only be described as fantastic and the company as brilliant, so you can't beat that!
Danny
Wednesday 30 March 2011 - TDCC ride to Bâteau Bay
We had 21 riders starting at the co-op in balmy weather (up tp 28°) and a gentle breeze. Going down Wil-Bar Drive we met Kee going the other way, as he had dropped Mandy off at Picnic Point with the Eazy-Riders, so that made 22.
Owing to popular demand Peter H extended the ride slightly after lunch at Batto Bay by heading to Eastern Road and Killarney Vale where he managed to pull a big hill out of the hat, but I don't know which road it was, could be Cresthaven Ave. As usual, once we got to The Entrance everybody hived off to their own house or car leaving only a few who rode back to the Fish Co-op. It was quite warm by then, but it was a very pleasant ride, especially as no-one got punctured. Peter B was on his new Avanti, but he needs more work, as his two attempts to pass me and Col both ended in failure as he couldn't hack the pace. Not the bike's fault.
Danny
PS If you feel like a nice ride on Friday, check out the kayak page.
Friday 25 March 2011 - Skylarkers ride to Newcastle
Nobody turned up for the proposed ride to Toowoon Bay, so Wayne and I went up to Newcastle where he was to meet his wife at Stockton.
The weather was perfetto, at 25°C with a 10 knot NW breeze. Not many more days like this left in stock before winter... It took us an hour and a quarter to get to Swansea, and the same time to get to Newcastle after that. We rode the new part of the Fernleigh Track which is flat and fantastical before we headed up the gradient made for trains. On the way we came upon some dopey codger pushing his bike up the track with a flat tyre and no pump. At least he had a spare tube so we had him back on the road in 5 minutes.
Wayne had a pie and mash at the Café de Wheels which makes excellent coffee too. He then caught the ferry to Stockton and I went to the station whence a train was leaving immediately for Warnervale. A short ride home to Lake Haven rounded off an inspiring day out on a bicycle, a pleasure enjoyed by too few people.
Danny
Wednesday 23 March 2011 - TDCC Ride to Catherine Hill Bay
A very warm and sunny day greeted about 20 riders keen to tackle the hard ride, from Gorokan, up Lizzie Bay Drive, Budgewoi and on up the highway to the famous Catherine Hill Bay. Some tuff guys went up to the lookout to Birdie Island then along Blue Wren Drive to the lights where we waited only a few minutes before the others arrived.
Doug wasn't riding today owing to an accident with a stick at home, so he and Sue turned up not only at the start but at lunch with hot water and the makings, and cold water, all of which was greatly appreciated on such a thirsty day. They also brought the Kayak Klub Kanopy which provided much-needed shade for the lunch guests. We were on the reserve near the Surf Club with a wonderful view, and even a nice sea breeze.
We all headed home at our own pace but I don't know anything else as I was up the front and went straight home without stopping, desperate as I was for a cold drink. I did meet Jason, a bus driver from Lake Munmorah, who was cycling to work at my town of Lake Haven, so we rode together. Jason is 40 and was on a mountain bike but dropped back on the hill through Charmy. It's always the hills that get 'em!
When I got home the temperature was 31°C and the iced coffee was divine!
Danny
Here are some little photos I took with my phone: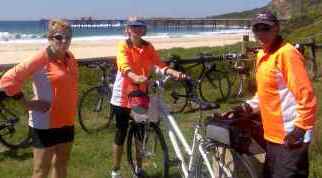 Friday 18 March 2011 — Skylarkers Ride to Swansea
Just the four musketeers set off at 9.00am on a warm (up to 25°) and somewhat breezy and cloudy day up through Lizzie Bay and the SRA Birdie Is lookout to Swansea. Doug, Danny, Col and John D made up the crew and we made short work of the first leg of this ride.
When we got to Macca's at Swansea we found it under renovation and the McCafé was only accessible through the normal sales points. Slow!! Anyway, we had a good coffee and a long chat before we rode up to the peninsula to our favorite peaceful spot on the lake, before heading back against a stiff headwind.
Another good hard ride and very enjoyable, thank you fellow travellers!
Danny
PS See the special notice on the Home page about an informative meeting on 5 April.
Wednesday 16 March 2011 - TDCC ride around Tuggerah Lake
Pretty well the same conditions as last Sunday, perfect! We split the group into two packs, the fast and the sensible, and it worked very well. We arrived at the lunch venue at the same time as the faster group had taken the longer and more difficult route wherever possible - sometimes there wasn't even a path!
With well over 20 riders it was a very sociable group and an enjoyable and invigorating ride. People like Peter H and Col went around the Budgewoi lake before the start, and Pam and Richard came up to the cemetry at Noraville to top off their ride with extra ks. I don't think we even had a punctured tyre today so it was all very pleasant and so much better than going to the club for lunch and pokies, and cheaper.
Danny
PS There's a ride on Friday, Fish Co-op to Swansea at 0900, see kayak page for more info.
Sunday 13 March 2011 - Loop-The-Lake
Yes! The big one finally arrived! An absolutely beautiful cloudless morning soon developed into a very warm sunny day screaming for some cloud cover (at least we were). A 10 knot northerly breeze kept us cool without slowing us down much. We didn't even feel it till we passed Rutleys Road.
From our mates, Danny, Doug, Col, Sally, Wayne, John and Annie D, and their son Dan, Darryl, and Peter H were among the 3000 or so riders to tackle this marathon 85km ride around Lake Macquarie. The Daley family had all been sick with gastro this week but fronted up anyway. Most of the ride is on roadways. Even where there are bike paths it's much faster keeping off them. For instance, when I was on the last stage through Warners Bay I stayed on the road and watched as dozens of my fellow riders on the beautiful bike path had to cope with everything you could think of - walkers, people on skates, wheelchairs, scooters, billycarts, wheelbarrows, bikes, dogs on leashes, dogs not on leashes, kids not on leashes: dangerous and slow!
Doug had a puncture near Belmont but no-one else of our acquaintance suffered the same fate, amazingly. They did say the street sweeper had been round the course, but there was no evidence of that on the Pacific Hwy. Organisation was excellent with many volunteers working for our safety and comfort on the route, a muffin stop at Morisset, and fruit bonanza at Belmont - delicious!
For riders like me in the middle of the range of skill and stamina, the day consists of being passed by hundreds of riders at high speed, everywhere, and passing those further down on the equipment and ability scale. Some people did the ride on mountain bikes! Tough!
Sally caught the train up, leaving home at 5.00am and riding to Warnervale Rail from Toukley, but we were able to give her a lift home which saved her a couple of hours, and a 12km ride home from the station.
Anyone else's perspective on this ride, or the TDCC ride this morning, would be welcome.
Danny
Wednesday 9 March 2011 TDCC rides
Twenty-three riders signed up for the main ride group's visit to Elizabeth Bay, Lake Munmorah and Chain Valley Bay. Weather was warm but cloudy and muggy, but good for riding. Terry visited us again, and Merrilyn returned after not riding for a while. Stan and Barry pulled out at Budgewoi for a coffee and chat.
We had lunch at Col's place in Blue Haven and celebrated Darryl's 70th with cakes. The ride was incident-free, except I got a flat tyre 1500 metres from home. I have learned it is better to stop and repair punctures rather than walk home and repair it later, for distances over 500 metres.
See Don's report below for Eazyriders.
Danny
Eazyriders ride to Woy Woy
On 9th March 2011 Don, Barbara, Kathryn, Paul, David, Mandy and Kee made their way to Gosford by car to ride to Woy Woy. We started at the Gosford Sailing Club and made our way along the cycleway that follows the waterfront continuing along the path to Point Clare where we stopped for a breather and to have a look at the anti aircraft gun from WW2 and the marine mine and torpedoes on display there.
So far so good with the highest climb being the Brian McGowan bridge over the railway. A few small climbs followed until we joined the waterfront at Tascott for an easy level ride to Woy Woy. As we still had some time we continued along a recently completed path along the waterfront to Blackwall Point.
It was decided that we would then return to the Woy Woy Fishermans Co-op to buy our seafood lunches. After a leisurely lunch we returned to Gosford with a stop at the Spike Milligan Bridge for a group photo (for today's photos click here). It was generally agreed that this had been a good ride with cloud cover keeping the temperature comfortable.
Regards Don
Sunday 6 March 2011
With the Loop-the-Lake coming up next Sunday, Doug and I decided to give the CCTCC ride to Umina a miss. Instead of that leisurely 40km ride, we set off from Lake Haven/Gorokan at 0800am around the top of Budgewoi Lake and down Wilbar Drive and around Tuggerah Lake, stopping for coffee at Wyong Railway cafe, and returning home by 1045, a total of 55km, in 2 hrs 45, all up, at an average ride speed of 24kmh.
Cool conditions, cloud and an easterly breeze made for a comfortable ride, if somewhat energetic. As a bonus, we both arrived home in time to spend the day with our wives, for a change.
Danny
Friday 4 March 2011 - Skylarkers bike ride from Fassifern back to home
Six of us (me, Mike, Doug, Col, John D and Richard Y) caught the train to Fassi arriving at 0830. Cloud protected us from the sun and the temperature didn't go much past 27°C. The wind was always welcome, wherever it came from.
Mike showed us the bike track direct from the Fassi station to Toronto, so no traffic or hills were encountered on this leg. A different story after Toronto with hills up and down all the way to Dora Creek. I got a puncture just past the nice lakeside park near Wangi, but it took me 2 goes to find the glass which caused it. John D came back to help me as I was, unusually, on my own at the back after a toilet stop. After we scraped all the glass out we had no more tyre problems for the rest of the ride.
At Dora Creek we took the river road to Cooranbong as we will on Sunday week in the Loop-The-Lake, then down past Morisset on Freeman Drive onto the Wyee Road straight to Wyee. In Wyee we turned up Hue Hue Road with all its lovely hills. The friendliest and most welcome sign in the district is the one that says 'Sparks Rd - Toukley". I love that sign - it means we have finished Hue Hue Road.
A lovely coffee/lunch at Warnies Café finished off an excellent tough ride with a great group of mates. From there for me it's a 5km meander home to a cold (ginger) beer. Not sure of the distance, could be about 50km all up.
Danny
Sunday 27 February 2011 - TDCC ride to Catherine Hill Bay Pub
Quite a warm day but mostly cloudy so it didn't get too hot (not over 30°C anyway). The core group left Wyong at around 0900 and rode via the river road to Gorokan Fish Co-op where they picked up the lazy contingent who couldn't be bothered riding down to Wyong and back. I was one of them, but Peter Holt and Doug did start at the start.
Richard and Pam were waiting for us at Noraville, but left at 1000am allowing us no time to ride up from the bridge to meet them. We didn't see them until the CHB pub where they had already had lunch. The reason for our late arrival was a spate of punctures starting at the bottom of Lizzie Bay Drive, where Greg and Graeme both had flats.
Greg's luck did not improve with another puncture later on the trip. Some of us had a nice swim at the Catherine Hill Bay beach, while the rest of us waited for them at the pub. There were 19 of at Budgewoi, but Peter Hodge and Linda peeled off to home at LIzzie Bay. So there were 21 people on the ride, just not all at the same time.
After lunch Greg came out to find his tyre flat again, so the others set off home while I stayed with Susan and Greg to fix it. With the tube still suspect, and Susan exhausted, we went straight back to my place at Lake Haven whence I ferried them back to Wyong in my Pajero. We passed the main group on Pollock Avenue, Wyong, but they looked pretty shagged out, not responding to our toots and waves as we went past.
It's a big ride this one and I'm sure we were all glad to finish it. A good ride Ian, thanks for leading it well.
Danny
Friday 25 Feb 2011 - Skylarkers ride to Fassifern
Doug, Danny and Peter H started the ride from Gorokan fish co-op, picked up Richard and John D at Noraville then rode up Lizzie Bay Drive to Lake Munmorah where further up the road we found Peter watkins from Manno who joined our jolly group. A bit further on, Young David from Belmont who had also seen the ride on the kayak klub website joined us too, making seven little Australians semi-circum-navigating Lake Macquarie. John D got a bindi-i in his front tyre at Belmont so that was quickly fixed.
We had a delicious morning tea at Warners Bay at Dave's favorite cafe, then he left us while we carried on through Speers Point and on to Fassifern rail, except for young Peter W who decided to continue around the lake (Toronto, Morisset etc) home to Mannering Park for the full 85km Loop-The-Lake rehearsal. The rest of us just managed to catch the train we wanted, then rode home from Warnervale.
Temperature was mild (25°) and a nice breeze kept us cool. A really enjoyable ride, fellas! Thanks!
To see our picture click here.
Danny
PS The last week of ride-reports have just hit this page below!
Wednesday 23 Feb 2011 - TDCC ride between Belmont and Caves Beach
A relaxed and pleasant ride from Belmont down through Swansea to Blacksmiths and Caves Beach where we struck our only hills, otherwise - all flat! Lunch was consumed at one of our kayaking venues near Coon Island reserve (up past the caravan park). Helen showed us the way, her being a longtime local and all, while Peter H led the ride.
For variety we stuck to the lake along Pelican and Marks Point, riding past the end of the airport runway by the water. Very scenic! At the end some young guy promoting a radio station or something handed out free chocolate bars which were gratefully accepted by the hungry riders. The weather was quite warm with a gentle breeze to cool us down. Great ride! Thanks to those who conceived and led it.
Danny
Sunday 20 Feb 2011 - CCTCC ride around Brisbane Water, anti-clockwise
This turned out to be a very hot day, but ten or so of us turned up at Gosford Sailing Club park. Ken was supposed to lead us, but his wife was not well, so Roy Collins did the honours.
After reaching Woy Woy we kept going to the Rip Bridge and on to Empire Bay and Davistown, along many interesting bike paths and walking tracks through bushland. On one of these Peter Holt pick up a 2 inch gal brad in his back tyre - in the tread and out the side! We were soon on our way again and had our usual pleasant coffee break at Davistown cafe, out the back under a tree and near the rubbish bins.
After that we got onto Avoca Drive where I got way ahead on the many hills, so I just kept going to the Gosford station and caught my train home. Doug and Peter were picked up by Sue at Gosford saving them from a tough ride back from Warnervale station in 36°C heat.
Tough ride because of the heat, but enjoyable and nice to see everyone.
Danny
Friday 18 Feb 2011 - Skylarkers Ride to Swansea
This ride didn't really happen. Nobody else turned up except me, as most of our usuals were at Dunns Swamp kayaking. Col was the one who asked about the ride, so I arranged it for him. I went round to his place and he couldn't come - other commitments which he had forgotten about.
So I rode by myself towards Swansea but somewhere near Crangan Bay (north of the SRA) I saw John Daley going the other way, so I turned round where I could and chased after him. He had a decoy with him who rode straght ahead while John snuck off down Lizzie Bay Drive. I caught the decoy, Marshall from Belmont, and rode with him to Doyalson where he turned back. And I just went home. It was a hot day so that was enough for me.
Danny
Wednesday 16 February 2011 - TDCC ride around Two Lakes
Sixteen riders made the trip from the Toukley Bridge, via Noraville, Budgewoi and Lake Munmorah, and back to Blue Haven for lunch. Not a very long ride but some favourite sections and a new section as we have never ridden before from Doylo to Blue Haven along the Link Road.
Numbers were down as many of our members were away with Tucker Tours at Dunn Swamp kayaking or sitting around waiting for the rain to stop. We did have two new riders today, viz. Stan who also started kayaking yesterday, and Sally who moved from Melbourne to Toukley last week and is a keen club rider (velodromes etc). Welcome to you guys!
Sadly, our friend John Hudson, who has brought our tea and coffee for years, has called it quits, and will be (and was today) sadly missed. John used to be there even when we had away rides to Cessnock or Newcastle or Gosford, and refused to take any contribution to his costs. He used to hate being thanked, but, once again, thanks John, your devotion was appreciated.
There was some discussion about the speed of the ride today, with some members feeling a bit left behind by the manic leaders. We should discuss this further as I would hate to alienate any member who doesn't want to ride at warp speed. Sorry!
Speaking of warp speed, I came through the Lizzie Bay roundabout this morning down that little hill at 50kmh, only to find seconds later at the re-group that my front tyre was going down again. It doesn't bear thinking about the consequences of the front wheel letting go in that curve. This was my old yellow-striped tyre which has done good service for a few months, not like the matching back tyre. However it is now in the bin and a new Gatorskin was fitted by AA Cycles on my way home. New tyres, new tubes - let's hope for the best.
Danny
Monday 14 February 2011 - Eazy Riders report
The Eazy Riders are a group of cyclists who enjoy a group ride but like to limit their rides to about one and a half to two hours with a break on the way for something to eat.

After taking a two month break in December and January we started our new season with a short ride along the cycleways bordering Tuggerah Lake as we were to attend the Club Annual Meeting on 2nd February.
Our next ride was from Gorokan to The Entrance and ten riders turned up including Gail with Electric Bike. Gail then turned back at Magenta as she was doubtful about the capacity of her battery to do the full distance. The others continued to Memorial Park at The Entrance where we spent about an hour enjoying our lunches. The return home was hot but was helped by a tail wind. All enjoyed the ride and were pleased to be back on their bikes.
Don
For Don's Annual Report of the Eazy Riders click here.
Friday 4 Feb 11 - Skylarkers Bike ride to Terrigal
Col, Danny, Doug and Wayne left Gorokan at 0800 and headed up to Noraville where we picked up Richard and John D. The weather was quite warm, probably 28° at 0900, up to 31 by 1300, with a slight E breeze, building to a 10 knot NE to blow in our faces on the way back, and cloudy till noon to make it more pleasant.
Doug was having ongoing problems with his back wheel so he headed off to the bike shop at Berkly Vale whence Sue had to rescue him when his bike was detained for further questioning.
At Terrigal we had coffee and went for a swim, two of the most delightful experiences I have had for a while. I had to walk the last 500 metres to the beachfront as I suffered a flat at the top of the hill (a pinched tube from hitting a bump, even with 110psi pushing the tube from inside). So Wayne bought my coffee as I fixed the flat and it tasted sooo good!
On the way back, after boasting about not having a puncture in my yellow-striped front tyre, I got one. Meanwhile Wayne headed straight home as he had ridden up from Wamberal via Tuggerah and Wyong (75km). As we rode down Fairport Avenue The Entrance, where Darryl had a nasty fall last year when his front tyre went flat in the middle of the sweeping bend, I checked my tyre - yep, looks OK, and flew into the bend only to have the front wheel slide out a couple of feet as my front tyre went flat. I pulled out of the turn and managed to keep the bike upright as I rode straight across Marine Parade to the footpath. No cars coming fortunately. We had missed a lump of glass in the tyre from the first flat (of the front) and it nearly put me in hospital.
With the headwind and mounting temperature it was a hard slog up Wil Bar Drive and home, though we did have (me and Col) a nice cool drink at John's house before tackling the last 10km. The NE breeze actually kept us fairly cool most of the time we were riding. Col and I did about 70km.
Thanks to John and Col for their help which made 3 flats just a routine event.
Danny
Sunday 30 January 2011 - CCTCC ride at Newcastle
A very pleasant day, sunny, a cooling breeze, warmish and 16 people to enjoy a ride down the Fernleigh Track from Newcastle rail station then back from Whitebridge to Charlestown. There at McCafe we had lunch just after noon and continued on through Kotara South, Adamstown Heights, Kotara and back to Newcastle.
We had a couple of visitors, Jeremy and Wendy, who have just come back from 3 months cycling through France and Italy, so welcome to you both, and we hope to see you again. Also welcome back to Anne and John D after their holiday at Forster.
Thanks to Ian for leading the ride which included a lot of new tracks which I for one had never ridden before. Thanks also to Peter for the ride home from Wickham in his car.
PS We must have just left the Fernleigh Track when someone torched a stolen car and engulfed the area in bushfire, closing the track. Peter and I saw the smoke covering Lake Macquarie on our way home.
Danny
Friday 28 January 2011 - Skylarkers Ride around Tuggerah Lake
With an early start to beat the heat, we were on the road at 8.05am heading down the River Road to Wyong. Just the 8 of us, viz., Jenny, Graeme, Mike, Richard, Wayne, Doug, Col and me Danny. The warm air, only 26°?,but blowing in our faces from the South at 15-20 knots was very pleasant and didn't slow us down at all, and gave us a push back up Wilfred Barrett Drive. Wayne and Richard rode from home, Wamberal and Blue Bay respectively, then kept going back up to the cemetery at Noraville, totalling about 90 and 70 km each, while for the rest of us the usual 50 or more and over 60 for Col.
We had a very pleasant break at Scooters in Berk Vale for caffè. No flat tyres and no skin scraped off so a satisfying ride. Thanks to all who participated.
Danny
Sunday 23 January 2011 -
1. CCTCC Davistown Doddle —
Nine riders left Gosford swimming pool and, with Melissa leading, headed towards East Gosford and Avoca Drive in beautiful conditions, warm and little wind, where Roy joined us, then along the newly-completed section of Avoca Drive to Yattalunga and Saratoga. (Roy then continued to ride to Woy Woy then caught the ferry back to meet us at Davistown.) That got all the hills out of the way, then to Davistown where we enjoyed a long and relaxed morning tea at our fave cafe before catching the ferry to Woy Woy where we arrived by 12 noon. PS Ferry fare for pensioners is $3.40 plus a dollar for the bike. Non-pensioners $6 plus $1.
Various riders hived off home before we got back to the finish, including me to Gosford rail. Approaching the station I crossed a sharp ramp onto the footpath but my new rear tyre didn't like that and pinched the tube. First flat on my new tyre! Strange, it must have been down on pressure a bit. Memo, check tyre pressures EVERY day. The trip home from the station was into 20 knot NE, see the Seabreeze graph here, so lucky I went to Warnervale, not Wyong, and saved myself another 8 km into the wind. Must be fun at the sailing club this afternoon!
So, a very pleasant ride, thanks to Melissa, and to Ian, Anne S, Anne W, Paul, Roy, Bill, Narelle, Pam and Joel for your excellent company.
Danny
2. TDCC Moonlight Ride -
Seventeen riders rode approx 35kms on a balmy night. Slightly breezy at the start, but not enough to deter anyone. Once the sun set the breeze dropped until we arrived back at the Co-op for supper. Everyone enjoyed the ride and are very keen for another one.
Sue met us at the Co-op with sandwiches, cakes and tea and coffee, which was greatly appreciated. Only one puncture, Trevor was the lucky one, but fortunately it was in the daylight. We also had a visitor rider Narelle, thank you for joining us, we hope to see you again.
Doug
Friday 21 January 2011 - Skylarkers bike ride - Gorokan to Fassifern
Tough ride for the 3 stooges who made it - Col, Danny and Wayne. With temperatures over 30° and winds ranging from ESE 5 knots in the morning to ENE 15 knots in the arvo, and all those hills between Wyee and Toronto, we found it very demanding. I admit to getting off and walking the last 50 metres up one pinch as I had no more to give. Col and Wayne managed OK, so it looks like a lean and wiry physique is helpful.
We stopped for refreshments at Toronto, then pushed on to Fassifern. I couldn't believe how good
a rum 'n' raisin ice cream tastes on a hot day! Wayne then decided to complete the lake loop as he was going to Manno, having started at Wamberal, while Col and I caught the train from Fassifern back to Warnervale.
Col and I got home about 3.00pm with about 55km on the meter, and Wayne got to Mannering Park around 4.00. He rode from Fassi to Swansea in one hit. For him, 124km for the day, in 30°+. Well done Wayne!
Danny
Wednesday 19 January 2011 - TDCC Tuggerah Loop
Eighteen riders volunteered for the ride around Tuggerah Lake in peaceful conditions. Peter H decided to try breaking us into two groups - the faster ones and the less fast, so I set off with my little crew down to Wyong, while the others followed at a more leisurely pace. On the way we were passed by a kid on a motorised bike which I could beat on the flat but not on the hill. We would have thought we were in heaven to have a bike like that when we were 12 y-o.
My report ends here as I had to go home to await a delivery by 12 noon (which is now arriving closer to 3.30). The first group took off from the toilets at Wyong as the second group were arriving, ten minutes later, but the tail-wind helped us all. Anyone wants to add to this report, just e-mail me on toukleykayakers@iprimus.com.au.
We also got a message from Roly to say Linda McGloin had a nasty accident in Newcastle when a passing garbage truck's hoist arm swung out and bowled her over, sending her to hospital with cuts and bruises only, and wrecked her bike which was a loaner from Lance Armstrong (that's what they said!).
See the picture here. (Hit Back button to return here)
Danny
Sunday 16 January 2011 - CCTCC Budgewoi Bludge
Seventeen riders met at Wyong for the ride to Budgewoi for coffee, with Danny, Barry, Doug, Peter and Richard riding from home - Peter the long way round the big lake! In cloudy, warm (30° when I got home) and very humid conditions Ian lead at a steady pace via the fish co-op at Gorokan and Toukley to the cafe at Budgie, where we waited for 30 minutes for even some water let alone coffee. Some of us had been finished for 15 minutes before the last ones were served Otherwise a nice cafe where we were given two big tables to ourselves (backs onto the channel).
Joel started the next leg with a puncture so we left him (and Peter) to it and headed off through Buff Point. These two took a short cut round the top so caught us up at Edgewater Park. The rest of the ride was uneventful, as far as I know, as I hived off at Lake Haven where I started. The route back was along the highway and Pollock Avenue.
Next Sunday, in addition to our normal ride (a Davistown Doddle with ferry), the TDCC is holding an evening ride from 7.00pm from the Fish Co-op at Gorokan finishing back there around 10.00pm with coffee and cake. For more details see the calendar page on this website. All welcome!
Danny
Friday 14 January 2011 - Skylarkers ride around Tuggerah Lake
I, Doug, Col and Richard set off from the Fish co-op at 0930 to circumnavigate the lake with a 12 knot NE breeze blowing, increasing later to 18 knots. Rather than face Wilfred Barrett Dr in a headwind, we set off in a clockwise direction, and enjoyed the run down that road with the wind behind us. The weather was quite warm, being 31°C by the time I got home at 1.30pm. We had a nice coffee at Scooters in Berkeley Vale, and the ride was spoiled only by a series of punctures on my bike, the Giant. Last Wednesday I had similar problems with puncture after puncture, and when I came out this morning my tyre was half flat, so I pumped it up and hoped for the best, but after two more flats I threw a big tanty. During a very close examination of the tyre, Doug found a nasty little wire through the edge of the tyre, causing a tiny hole. So we pulled it out and whacked in another tube (I had brought 6 spares) and headed off again feeling confident we had found the culprit, but 3 minutes later another flat! At this stage Richard spat the dummy and went home, understandably, and Doug and Col fitted another tube which miraculously got me home. Must have been another separate puncture after removing the wire!
I went straight up to AA Cycles and got a new high-quality tyre (no yellow stripes!) and another box of patches. Here's hoping!

By-the-way, the Loop-The-Lake charity ride is on 13 March and you should all go in it. Start at Speers Point and do 85 km, or Morisset and do 50. Go to the website and enter now. Cost is $45 and you get drinks, fruit, muffins and full road support. And have great satisfaction and fun!
Danny
Wednesday 12 January 2011 -
No report today owing to tragic news about Brandon's wife Angie being killed in a horse-riding accident. Brandon is a mate of many who sail at Toukley.
Sunday 9 January 2011 - CCTCC mountain bike ride and bush walk
Don't trust the weather! Rainy and overcast before 0800, so only need one drink bottle and don't bother about the sun-block... Wrong! Sunny, hot and very humid! I ran out of water, so did Merrilyn and Boston Bill forgot to bring any drink at all. And I'm sunburnt.
Seven of us started the ride at Gosford, including a young visitor called Haley, but she left us before the hard part at Woy Woy. Shame! The rest of us ploughed on, up past the Woy Woy tip and into the National Park, along rugged but enjoyable bush tracks. See the photos. Quite a lot of uphill for while. Even I walked 100 metres to stop my heart from bursting. Bill led up this hill and Fred and Merrilyn passed me and rode to the top. Well done you guys!
We eventually made it to an isolated plateau where we left our steeds grazing while we climbed down a steep, rocky path to the valley floor. That was hard work, but we were rewarded with a wonderful swimming hole and waterfall where we splashed and swam for 20 minutes. It was cold to start with but so refreshing! Bill didn't go in but the rest of us made the most of it. Some hikers came past and one of the girls just jumped in, clothes, shoes, sox and all.
We thought the climb out was going to be very arduous, but we were all surprised when we finally made the top in quick time and not too stressed.
We had a few little accidents - I was taking off from stationary but overbalanced and couldn't get my shoe out of the cleat, so down I fell in a big heap onto the rocky ground. It looked bad, but because of my now everpresent elbow and knee guards I got barely a scratch. It would have been very nasty otherwise. Later Annie did a similar thing, then while climbing up the path she tripped over a tree root and fell on a pile of - sand! So no dramas there. Bill also fell off on a tricky section but I don't think he was hurt.
We then headed back to civilisation and found ourselves at the top of Woy Woy Road, with a fast downhill trip to the railway line, where mercifully I found some water at the picnic ground/boat ramp. Not long after that Bill got a flat and chose to walk to the Woy Woy rail and catch a train to Gosford, rather than fix it on the spot. Merrilyn was also catching the train back to Morisset, so I thought it would be a good idea if I caught the train to Gosford too, as I was so exhausted I couldn't even ride back. Fred rode home to Terrigal the back way and Ian and Anne were not seen again, but he had told us to go on.
So - a memorable and very enjoyable though tough ride, and if you didn't come because of the bad weather or ease of the ride - wrong on both counts! See the photos here.
Danny
Friday 7 Jan 2011 - Skylarkers ride to Blue Bay
Five riders formed the squad today, me, Doug, Richard, Col and Peter H. It rained quite heavily a couple of times before we started but held off until we were having coffee, then cleared again for the trip home. In fact it was quite warm (27°) and sunny most of the time, especially when we were standing out in it fixing a puncture at the side of Wil Barrett Drive.
Three of us started at the co-op and picked Pedro and Richard up at the cemetery at Norahville. While we were standing there opposite the cemetery, a guy came past on a very flash-looking bike, all decked out like a pro-racer, heading south. The other guys said 'Get him Danno!' so I took off after him and matched his speed on the flat, about 150 metres behind, but when we got to that first hill, he slowed down quite a bit, something I never do, and I steamed past with a cheery G'day! By the time I got a flat tyre near the 70 sign at Magenta he was about 300m back, and I pulled him over for a chat. Michael is 35, is about 6' 5" and has an $8000 Trek road racer, but being a worker hasn't got the time to train that we have, so isn't in the race. Made me feel good tho!
We were supposed to be going to Terrigal but when we got near Richard's place at Blue Bay, Doug copped a puncture also, so we walked round to Richard's house to use his floor pump. We never got any further south as we all thought of other things we could be doing and it was so hot, despite the rain shower while we were sitting there in Richard's garage drinking coffee.
We had a south-westerly breeze of 7 knots in our faces going down, but a wind-change at 11 o'clock meant we had one going back too, keeping us cool. Thanks!
Richard, who rode up to start at the cemetery, rode back up there with us on the way back, to take advantage of the tailwind going home, giving him a total mileage of about 56km while Pete would have done about 30, Col about 50 and Doug and me about 45km. Not as much as we had planned but quite enough for me today.
Danny
Wednesday 5 January 2011 - Spare Wednesday ride to Cams Wharf
Twelve keen riders met at the co-op for a leisurely ride up to Cams Wharf, in a warm (26°C) and cloudy ambience. I hadn't ridden my road bike (Giant CRX4 + carbon fork) for a week and a half and I couldn't hold it back. What a great bike!
We went up Lizzie Bay drive then the highway to the Cams Wharf Road to Rafferty's Mercure Resort, a beautiful place for a holiday, where some of us had a very nice cup of coffee. After lunching on the grass outside the pool, we rode along Crangan Bay Drive to rejoin the highway via Nords Wharf Road. Unfortunately the Crangan road was too much for Trevor's chain which reformed itself into one long piece instead of a loop. Graeme and Col went back to see what was wrong and luckily Col had chain repair equipment and was able to fix it.
The others riding were Doug, Peter H, Young Peter with his new haircut, Richard and Pam, Jennifer, Jill, Merrilyn, Darryl, me and Clarrie. What a fine bunch!
About 60km for the ride from Gorokan, and a very rewarding ride for the effort. Best of all - no punctures! Now that we're safely back I can risk saying that.
Danny
Sunday 2 January 2011 - CCTCC Ride Wyong to The Entrance return
Fourteen riders fronted up on a beautiful sunny day, plus Jenny, who forgot her helmet so couldn't ride with us. We started into a 10 knot SW breeze which later became 15 knots southerly for the ride back, according to Seabreeze® at Norah Head, but never felt like it.
Melissa had her new mountain bike with ostentatious rear suspension and knobbly tyres, which didn't slow her down at all. Narelle got a puncture at Berkeley Vale and it took a while to find a spare tube that worked. Apart from that there were no other hassles. It felt very hot coming back but my home thermometer said only 28°C.
Half the club peeled off to go the short way home in various directions, so there were only five of us made it back to Wyong. I left from home (Lake Haven) so it was about 65km for me but the basic ride I think was about 38km.
Danny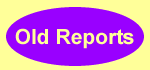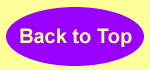 Home Page | What to bring | Where to find us | Ride Calendar | Eazy Rides | Photo Gallery