Toukley and District Cycle Club Inc
Ride Reports and News
TDCC groups 1 and 2 - Friday Skylarkers - Norah Head Coasters
Contributions invited - send to enquiry@toukleycycleclub.org.au
Navigation Bar









Next scheduled rides (more detail at Ride Calendar):

Wednesday Ride TDCC - Group 1 - 0915 for 9.30am at Gorokan Fish Co-op.
Group 2 - Same venue, same time as Group 1. Shorter and slower ride. Check here for away rides or changes.

Regular Friday Rides:
1. Skylarkers - Fridays at 0900 at Gorokan Fish Co-op at Toukley Bridge for a faster ride of 60-80km.

2. Norah Head Coasters – Meet at Jenny Dixon Reserve, Norah Head, cnr Bungary Road & Park St, 9.00am Fridays – moderate pace 40-50 km. Please check here for out-of-town rides.

Spring Holiday - Details of the holiday in October are on the Club Notices page here.
Reports-
This morning has everything a bike rider needs to avoid - WSW breeze of 10 knots, 14°C temperature, solid cloud, rain... I hope nobody turned up at either JD Reserve, or the Fish Complex. I wonder if the hot food van is there today? Still pouring at 10.30am, so I hope you all have a wet-weather program in reserve. Anyway a great day for staying in bed, and thanks everyone for not coming. Now I suppose I'll get a report from Nigel about how he rode to Swansea. Sheesh!
Danny
PS At 11.15am it's gone southerly at 40 knots!
On a beautiful morning twenty-four members signed on for a ride around Tuggerah Lake, with side benefits. Although it was cloudy, it didn't rain, but there were many jackets worn at the Co-op. Breeze was a NW of 5 knots, so hardly noticeable.
John D was our reluctant driver today, not sure about the tricky turns at Mingara, and Chittaway. Doug helped people at the back, and well done to both of yez.
Up to Norah Head and down to North Entrance, with a re-group at both places, then on the bike path down to Saltwater Creek before detouring around the missing bridge. Not long after that we left the path and headed to Mingara, where, after a slight hesitation, we found Hansens Road. Some smart riders found a reason not to go that way and rode straight to Blue Bell Park (BBP) for lunch, and I don't blame them either. Karen had her car already there as she had ridden up from BBP early, like seven o'clock. The main péloton wandered up Hansens Road to Leetes Lane where we caught our breath before attacking the short but compelling hill, which is followed by several more upward and downward slopes on Panorama Avenue, through picturesque horsey countryside for a few kilometres, before chucking us out at Wyong Road. Most people I spoke to reckon they have only done this ride once, years ago, but I remember it quite well, and more recently. Turn right at Bundilla Parade and bingo, you're on Lakedge Avenue. I just checked the UBD and we definitely could have done better getting to BBP from Bundilla Ave. Next time, OK?
Nice coffee from the fish and chip shop at BBP, and a very pleasant lunch with all of us there before the mass exodus by riders living further south, like Wayne and Richard and Pam. It seemed very easy riding back to Tuggerah and Wyong, despite the breeze being NW. Maybe we were fitter after Panorama Avenue. From Wyong we set off in dribs and drabs till we were all cleaned up by the Pro Team of Ric, Nigel, Col and John, steaming past me at about 30kmh. At this point I want to acknowledge Col who, despite being 76 and badly knocked about, managed to stick with Ric and Nigel, whose average age is about 26, all the way down WBD and along the river road, while they chucked John off the back in the process. Amazing old guy!
I took the shortcut along Hillcrest Avenue and Jensen Road so managing to get ahead of the others, but not for long, before peeling off at Wyongah to go home. Age could be a factor, but I slept for an hour and a half after I got home, I admit that. A great ride with a beaut bunch of people, cheers!
Danny
With the wind still blowing (see Seabreeze© graph below) and cool temperatures, fourteen of us signed on for a morning of fun and speed, led by Annie, elected by acclamation, and swept up by Paul Fl (no-one else would do it). Annie chose Killarney Vale (KV) as our destination, with Shelley Beach SLSC for coffee.
Wilfred Barrett Drive (WBD) wasn't too bad as it is sheltered from SSW breezes, so we chugged off down to North The Entrance before hitting the bike path to Saltwater Creek where they are working to put in a new footbridge for us, thanks guys! Onwards then to KV and across Wyong Road to Main Street where I came to grief a few years ago, taking a shortcut across the garden, only to fall front wheel first into a flowerbed and do a complete somersault. Everyone who was there then reminded me about it today.

Up through Batto Bay and into Shelley Beach carpark the right way for a change. We did leave the wrong way, but most of us walked the footpath up that very steep hill, you know the one? After a very pleasant morning tea, during which several of our bikes blew over in the wind, we headed back to Toowoon Bay and The Entrance. I got up a good lead on everyone so I popped into the toilet near the caravan park, and when I came out no-one else was to be seen. I worked out that I was dead last and took off after the péloton, catching the tailenders near Magenta, and most of the rest by Norah Head. The tailwind was exciting as we could power up those hills like Giro riders. We got back about 11.30am so it was a quick 40km ride. Thanks to everyone who came and especially the office-bearers. Note that there are several new reports below, so read on.
Danny
1. Richard - Fourteen riders gathered at Meadowbank wharf after a journey from the central coast with different travel times depending on traffic conditions. The last to arrive were Pam and Richard after a most horrendous drive because of a breakdown on M1.
We set off with Paul, Kee and Richard sharing lead duties. From Olympic park, Richard lead the group to Prospect reservoir by mostly bike paths and a small road distance. Along the path alongside the M4 and at times under the motorway all hoping the gigantic concrete supports would continue supporting the motorway at least for the next 10 minutes while we passed. The narrow path on Woodville road which is quite dangerous was safer but still inconvenient because of road workers.
Our trip to Prospect was into a relentless westerly wind in our faces but did nothing to stop our hardy riders from making good time. Our arrival at the reservoir for lunch was a mixed blessing as their modern toilet block closed and unusable, the track to the upper viewing platform closed. At least the lake was impressively full with waves due to the strong wind.
We set off back with a helpful wind at our backs riding through Newington and the Olympic Park to the bank of the Parramatta River. From there we turned left riding to Silverwater bridge. This meant back into the westerly wind. After crossing the bridge, we made our way by bike paths to our starting point.
Our ride was about 63kms containing several places where our riding skills were tested. Our members can be proud of the effort they made, Robyn, Warwick, Anne, John, Graham, Jenny, Pam, Richard, VIviene, Kee, Paul, Doug, Col and Kevin all arrived back with no flats or other bike problems. Thanks to Doug for looking after the tail and to Kee and Paul for helping with our route.
Thanks too you all for your patience with an inexperienced leader, but I hope we all had fun.
Richard

2. John D - After some frustrating moments due to heavy traffic everyone finally made it to Meadowbank a little after 10am. Richard then led us on a splendid ride to Prospect with Doug's invaluable assistance as tailender. It was blowing a stiff South Westerly, 15 knots or more, as the fourteen of us headed off along a myriad of cycle paths which took us through the Homebush Olympic site. From there we mainly followed cycle paths through many Western Sydney suburbs and then onto a cycleway in the old converted canal, which ran alongside the pipeline.
Richard gave us a short history of the early canal and aquaduct that initially supplied water to Sydney before the pipeline was installed. We finally arrived at the picturesque park at Prospect. It was amazing just how little of the ride was on the road. Although the park was freshly mown with plenty of picnic tables the park was closed and so were the only toilets. The wind was still blowing and a bit cool, a coffee would have been nice but no such luck. Maybe a good thing with no toilets. With the wind at our back we truly sailed back to Meadowbank taking a slightly different route which bypassed Homebush Stadium but instead took us across Silverwater Bridge to the Northern side of Parramatta River and a cycle path back to the cars. A great ride led by Richard.
John D
Hi all,
Well Wednesday was not a real good day to cycle due to the wind, but we all managed to get through the day. It was good to see Nigel, Rick, Jill and Trevor cycling with us and I think they enjoyed the day with us. They all fitted in well with our regulars and enjoyed lunch at Warnies. As I said the wind was not in our favour all the way to Wyong, but it was good to us through Wattanobi and all the way home to the CoOp.
James is improving in his fitness each time he rides and although this is only the 2nd time he has ridden since his last operation on his elbow,I think he is doing just fine.
Well next week is myself and Ann's last ride as we will be off on holidays to Europe on the Saturday, so we will see you all on about the end of July.
Boy there is a lot of cycling events on TV at the moment, Giro d'Italia and the tour of California, great to watch and wonder how they can cycle every day over the next few weeks at big distances.
Happy and safe cycling,
look after each other,
John.L. number 2 ride coordinator.
- With Group 1 heading down to Meadowbank for a ride in the western suburbs, a few of their regulars decided to arrange our own local ride, to save travelling time. The Wednesday Coasters were born, and we met at the usual Coasters' time and place, ie Jenny Dixon Reserve at 9.00am. By the time I arrived, Karen, Dianne and Margaret were already there, and were pleased to see me building the numbers. No-one else arrived so we decided to make it a good ride to match the Group 1 effort, and chose Tuggerah Lake clockwise, about 47km. This also had the advantage of allowing me to ride straight home from Wyongah.
A westerly breeze of 10-20 knots blew relentlessly, so we knew it would be in our faces for the first half, then at our backs all the way back home. Wilfred Barrett wasn't too bad, sheltered as it is from the west wind. We took the bike path all the way for the first time since the storm, and saw many fallen trees and lots of seagrass sludge over the path, but only at one place was the path blocked, necessitating a small detour through the casuarinas.
We made good time, given the riders present are all experienced and strong, and soon arrived at Wyong Rail café for our morning whatsits. We chatted for some time about bike club issues, then set off for base. I was able to take the girls places they hadn't been, like through the Wyong railway carpark, over the bridge and through the netball courts and grassy knoll to Pocock Avenue and up to Jensen. You're never too old to learn new stuff.
At Wyongah I stopped at Wahroongah Avenue to hive off home, and we were chatting when Nigel rolled up, confusing us somewhat, until the rest of the Group 2 arrived. Nige had started his day off by riding to Swansea. At 6.40am Doug rang offering me a place in his car, waking me from a deep sleep. So just as well he rang, or I would have missed all the rides! But it all turned out good, and I had a great outing with the girls, and still had time to take Marie to the doctor's. An excellent ride, thanks ladies!
Danny
A cool and sunny day with a westerly of 5 knots, so we decided to head west to get a tailwind back. Fourteen riders were led by Irene, with help from the other 13, especially Col. Annie wore the pink cap cover at the back, thanks ladies!
We didn't get going till 9.15am, such was our relaxed attitude. Up to the cemetery and down to Evans Road to Canton Beach before heading west more or less to Wyongah where we had our first regroup. We all had a little laugh at Irene's expense as she rode along Boyce Avenue while we all turned left towards the Wyong toilets complex. Bit rude of us, and confusing for the cars waiting for her.
With a plan to give us some challenge, Irene took us along Alison Road and up a few hills towards Watanobbi. We haven't been this way many times, so got a bit lost but it turned out OK with a major hill to finish off the big W.
Morning tea at the Farm Gate Café was a joyous event as seen in Irene's photo below.

That's my bald head behind Peter. Eventually we got going again and rode down to the gate in Lucca Road and on to Warnie's. It's so pleasant riding down that gravel track on a beautiful day with your mates , bliss! Back on Warnervale Road we headed for Sparks Road and the wetlands and on to Arizona Road. I'm hoping they all made it across the highway without any drama, as I went home from there. Thanks everyone for a lovely day's riding, bless you all.
Danny
Hi all,
well what a change to the riding weather. Great temps for cycling. It was great to see James back cycling with us for the first time since his last operation on his elbow.
We had a good turn up today, 11 members, compared to last week of 4. We ventured off around the top lake via Budgewoi, Elizabeth Bay, Lake Munmorah, Chain Valley Bay and San Remo.
We had planned a BBQ at my place and I had to ring Ann and tell her the numbers. We had a great lunch and everybody enjoyed each others' company and the extended lunch break before returning to the Co-Op.
It was also a special occasion, Trevor's birthday. Really it was truly a good day and enjoyed by all.
Don't forget Giro Italia starts on Saturday night,
happy and safe cycling,
John L number 2 ride coordinator.
PS Next week's ride changed to local ride, same as April 22 ride cancelled due to rain. See Ride Calendar here.
Beautiful weather today for a change - westerly breeze about 5 knots, cool 20°C, sunny... Twenty-three riders signed on, with a few of our usual number migrating to Group 2 for a different ride, all up about 30 riders in the club today!
Mike was leading, welcome back, and John D was sweeping, welcome back to him too. A brisk pace was maintained as this is a long ride, 60km, and we don't want to take all day, though I did see Kevin leaving the Fish co-op at 3.00pm, I hope he didn't just get back! Off we went up The Corso and so on to the Charmy bridge, so-called, and up through Blue Heaven and onto the Link Road Motorway into that light westie. Well done all those riders, and onto the M1 and Sparks Road where we had a regroup. Off down Hue Hue Road to Holloway Road, for a break from the roughness of Hue Hue, then pop out again at St Johns Road to continue our journey along HHR. Regroup again at Alison Road where we all wondered where Mike was going to take us - back up Alison, or down to Old Maitland Road. Thankfully he chose the latter, thereby avoiding some nasty hills. After turning left into Macphersons Road and going through the Mardi estate we got slightly lost which is surprising as we have done this trip a few times.
People were complaining to me about the squeaky noise coming from my rusty chain, after Sunday's rainy ride, so after Ric suggested I go straight into Cycology, seeing as we were going past, I should pop in and have my chain serviced, which is exactly what I did, with a lovely result. All the others had gone so I hotfooted it down to Bluebell Park, straight along Wyong Road, while the péloton had gone via Lake and Church Roads, so I got there before them.
I can't say anymore as I left lunch to ride back home for carer's duties, so if anyone wants to complete this report, be my guest. Anyway, this was a good hard ride, well done again, in excellent conditons with very nice administration and leadership shown by our crew, thanks everyone.
Danny
With rain all night till 8.00am or so, there wasn't much expectation of the lovely ride that we are used to on a Friday. Still, you never know if you never go, so off we went, all nine of us, the cream of the bunch, to Jenny Dixon Reserve to see who else turned up. Well, I did, so did Col, Richard, Pam, Merrilyn, Graeme, Viv, Carol and Dianne. We also saw some Skylarkers, John D and Nigel, wending their way northwards on Budgewoi Road, where both Pam and I attended to flat tyres, mine at the back. They were heading towards Swansea, though Nige was talking about Adamstown, but I don't think John was listening.
Our little group continued eventually up Lizzie Bay Drive to the highway, where we crossed onto Carters Road for a brief visit to Chain Valley Bay South for a toilet stop. Richard was leading and did a top job planning the whole trip, which by Joshua Porter Reserve at CVBS was all of 14km. So Richard took us on a trip around CVBS and back up the bike path to CVBN and onto CVB Road. Turn left and head for the famous bus stop at Kanangra Drive. On reaching said intersection the traffic lights turned amber as I approached so I stopped, riding slowly as I was, only to have Pam and Graeme whizz past through the red, abusing me for stopping. They had their revenge though as my front tyre went flat as I waited and I had to walk to the bus stop, as many people do.
This was destroying our itinerary but nothing you can do, eh! We crossed to Blue Wren Drive and cruised down to the look-out and down the hill, where I sustained another flat tyre at the front. By this time I had lost faith in my tyres so I was only going slowly down the hill, a rarely-seen phenomenon. These flats were all independent and involved glass on a wet day. As I pumped up my third tube it let go so I had to borrow one from Richard. This is still up as I speak.
Having lost so much time we decided to cut short the ride slightly and went to Lakes Beach café for coffee, rather than push on to Norah Head's Rockpool Resort. After a very pleasant morning tea we pushed off again for JDR, happy to have managed a good ride, with plenty of hills, on a day which promised only a wet arse. Only 34km but better than sitting home crocheting doyleys. Thanks team for coming out in such conditions. See the Seabreeze® wind graph to demonstrate we had minimal help on our way north, but a full-on 20 knot headwind coming back, worth another 6km surely!
Danny
PS See the details of the Spring Club Holiday at Wagga Wagga on the Club Notices page here.
We had to share our carpark with a host of big machines intent on cutting up and removing all the large trees which litter the park, so some of us had to shift our cars to avoid them also being trashed. Twenty-three members signed up for a ride in the country, to be led by John D and swept up by Dougal. We noticed Group 2 congregating for a ride so hopefully we will get a report from them also, John.
With the Sue Tucker Memorial Pathway blocked by a fallen tree, we crossed the main road with some difficulty, realising how lucky we are to have that beautiful path under the bridge. Onwards to Wyongah where we had a breather, then a relentless push on the river road to Wyong toilets, which were all open today, thanks WSC!
Next was the section to Jilliby Road, which Irene remembered as being flat, but, as we saw, has at least five decent hills in Hope Street, Alison and Hue Hue Roads to both wear out and build up our skinny little legs. Nigel shot ahead to scout the venue at Dooralong for us, thanks Nige, while the rest of us chugged up Jilliby Road, enjoying the pleasant rural scenery, stopping only when we realised that the arriére du péloton had disappeared. So we waited at two driveways for them, while a farmer lady in a nice little black top and gumboots, whom we engaged with some droll banter about Devonshire Teas and scones, came out in her Pajero to get the mail, then after she had gone back to the house, the mailman came with the mail for both letterboxes. But the backmarkers didn't come so we tried to ring them, and Col rode back to find that Rolf had fallen off his bike quite heavily into a pothole, and been carted away in an ambulance. Gosh! Hope you're alright Rolf!
I went ahead to tell Nigel the bad news and found him just shy of our destination on his way back to check up on us, so well-timed Daniel! After a very pleasant lunch punctuated by birdshit on the table and a garbage truck joining us for lunch, we sang hoppy birdie for Dianne, and Pedro who arrived in his car to join us told us that our holiday in October will be at Wagga Wagga Beach, nice!
Back on the road again and we all rode back down Jilliby Road to the cemetery at Hue Hue for a re-group. Peter B collapsed on the ground after a futile attempt to stay ahead of me and Col. We did think of calling over the gravedigger to properly dispose of him but couldn't be bovvered.
Hue Hue Road sorted the riders out and we finally re-grouped on Sparks Road before crossing the road at Albert Warner Drive on our way to Warnervale and Minnesota for our final push eastwards, after a very pleasant rural ride. Thanks to JD and Doug for efficiently organising the ride. And wonderful to have so many good friends to ride with.
Danny
After all the bad weather earlier in the week, a beautiful day greeted the twelve riders who fronted for the ride. With many routes out of action due to flooding and tree-blockage, we finally decided on a spin up to Wybung. Col led the ride and JD swept up, welcome back John! A very gentle NW breeze showed up on Seabreeze.com.au but we couldn't feel anything. Temperatures at the start were about 18°C, warming to 25° by home time.
So, along Budgewoi Road to Elizabeth Bay Road (LBD), not stopping at the toilets. In fact we never stopped at a toilet all morning! While Graeme and Danny led the way, Joe fell off the back going up LBD and elected to go home, a good result all round. At Lizzie Bay Col revealed the plan to go up the SRA lookout on our way to Blue Wren Drive, a feat which we all achieved without any fuss. In fact I'm always proud of our members' ability to cope with whatever we chuck at them.
On our way back down the highway, we were passed by Nigel, so I'm presuming there were no other Skylarkers on the road. He had ridden up to Belmont, then back down to Doyalson then we saw him heading back up to Swansea again - amazing distances!
Back down to Doylo and Scenic Drive before Col took us on a scenic tour to Sunnylake Shores, an isolated outpost for refugees from society on Lake Munmorah, and a lovely spot it is too. Backtracking to Budgie then to Canton Beach for us for a well-deserved coffee break after 40 gruelling kilometres. Yeah, I know! Some of us rode from home, like Richard, and JD and me. At least we rode plenty of hills so there was some effort involved. Anyway, an excellent ride enjoyed by all, so thanks for coming and see you next time.
Danny
A fine sunny morning after the big storms, fifteen riders assembled for a pleasant ride ... No, they didn't! Doug and I were there in our cars, then Pedro turned up on his bike, then John L and Azi rolled into the carpark (car-bound).
While conditions were much better than the last two days, it still threatened rain and the forecast was adverse, so well done all you riders who stayed home. Trees were down everywhere, such as a big one on the art gallery, clipping the roof and bending the spouting, and another near the boat ramp. In my street, Lake Haven Drive, there were many trees tipped over including four in a row up the hill past Bensley Close. Photos are here. In the meantime, stay home and safe till Friday when we can again enjoy the Coasters ride.
Danny
Fifteen riders fronted this morning for a pleasant ride in perfect conditions, including Merrilyn's brother Winston. Paul F led the ride and Doug swept up the tail, which went quite smoothly as everyone seemed to keep up OK (Winston did get pretty clagged out by the end, but).
To start we rode to Budgewoi where Col had his 2nd puncture of the day, but this time we fixed it properly and there were no more dramas, but we did modify our route to make up for the lost time. Continuing to Highview Avenue past Camp Breakaway then up Scenic Drive to Doyalson where we had a quick re-group before setting off for points north.
At Blue Wren Drive we turned into the Munmorah SRA and down the big hill back to Lizzie Bay, then back towards Lakes Beach, where we rode straight past the café and on to Noraville and the Fuel Stop on Canton Beach. Last time we were at Lakes Beach, the waitress spilt a cup of coffee over Warwick's leg, so this time we went to Canton where I managed to spill my coffee over Jenny's leg, sorry, Jen!
A very pleasant refreshment pause till we made our way back to Jenny Dixon, totalling up an impressive 40km for the day. Not much I know but at least we rode up some good hills and some of us stretched ourselves out for extra pain. Yeah, good ride and thanks for coming everyone!
Danny
Soon warming up to about 25°C, with gentle NE breezes, conditions were quite welcoming for today's ride, and 31 members fronted up for the ride around Tuggerah Lake in a clockwise direction. Col kindly led the ride and Doug was back on deck as the sweep, thanks to you both!
Starting off with a divergence down to the acquatic centre in Toukley north, we eventually swung south to our first stop, the cemetery, also our last stop one day. A quick squirt down WBD to The Entrance North for another regroup was helped by the breeze, a bit, before we headed through the roundabout, always an adventure for us and a novelty for car drivers, or the other way round! On to the bike path which was well populated by the usual suspects, but they all got out of our way after hearing our friendly bells tinkling. A bit further on we came across the celebrations for 100 years of the jetty at Long Jetty. Pam had a photo in the display of her as a wee lass with her family, but we didn't see it. The path was completely blocked and nobody took any notice of our little bells, so we hit the road instead.
Our passage into Killarney Vale was also impeded by the absence of the old bridge over Saltwater Creek, pending a replacement soon by a brand new bridge in the style of the new Tumbi bridge - bring it on! A careful ride on the footpath around the bridgeworks and soon we were back on track and headed for Blue Bell Park, one of our favourite pit stops. I did hear some spectators remarking how good we all looked in a well-behaved bunch with our matching red shirts, thanks sir!
We were soon at Chittaway and we took the detour via Church Road and Lake Road to the Wyong Road bridge. Col had more diversions in mind for us as he led us across the highway at Tuggerah railway station and up Anzac Road to Gavenlock Road. We soon found ourselves riding under the Wyong railway bridge for lunch at the newly renovated Lions Park, where we had lunch and coffee brought by the ever-helpful Sue. Later we celebrated Pedro's 75th birthday with cake and a presentation by him of his recent adventures in Vietnam. He is planning a similar trip next year about this time so if anyone wants to join him for a cycling holiday in Indochina, let him know.
We finally got back on our grids and headed back to Gorokan on our final lap. Well done everyone - a wonderful ride in perfect conditions, thanks for joining in!
Danny
PS We have an appointment at Bunnings Lake Haven on Sunday 17 May to sell sausages and drinks, so don't forget to look for the sign-up sheet next week.
John and Annie's Flinders Island holiday photos are here.
A cool day with 15 riders fronting up to the mystery tour this morning. Given the strong breeze form the south (see Seabreeze® Graph below), we decided to head west to avoid the worst of it, so what does that mean? Farm Gate Café!
Danny took the job of leading as he knows the way. So off we head following our usual course to Tuggerawong Road, stopping for points of interest, like a power pole on Main Road, Toukley, and other fascinating spots, then up Jensen Road to Braithwaite Road, mentioning the TV series of the similar name (Life with the Braithwaites), then down to Hillcrest Avenue and riding the full length of that lovely little throughfare, back to B/R, and Wolseley Avenue and on to the next POI, the Wyong toilets. The most interesting thing about them is that the men's one was locked, apparently "Out Off Order".
From the loo to Leppington, Pollock Avenue to the highway, where we rode to the traffic lights to cross in safety to the Farm Gate. A very pleasant social occasion ensued, following which we pushed off towards the Warnies Bike Path, thanks again David Hannan, and made our way through the first open gate, cunningly spotted by Carol. We will miss this track when it's gone. Warnervale Road, Minnesota Road and the wetlands, Arizona Road (hope you're following this on your map), to the Pacific highway near Bunnings, the busiest road for the day, and one which we were lucky to cross without incident, to Moala Parade where I left them to it, as I could hear my house calling.
Thanks to Paul for sweeping up, and to Col for his assistance throughout the ride, and especially for taking over the organising back to Noraville. Thanks everyone else for attending and making this a marvellous ride. Vale Richie.
Danny
With a mild day forecast of 22°C, twenty members came to the fish co-op for a ride led by Col to Wyee. What was unforeseen was the wind from the west blowing at 20 to 30 knots, plus gusts. See Seabreeze graph© below.
With Nigel kindly taking the sweep's cap, Col led us up through Charmhaven to the bridge over the Wallarah Creek and into the mysteries of Blue Haven. The way Col takes us is a mystery but eventually we popped out on the Link Road to face the wind full on. Hiving off at Tooheys Road exit we crossed the highway and onto the beautiful dirt road, under the freeway bridge and up that divine hill to Bushells Ridge road. Just the run to Wyee now with a long hill which spaced us out (from each other) till we reached sanctuary at the Wyee tennis courts.
After a quick pit-stop we continued along Wyee Road towards Doyalson, with our minds very much on the deaths of 2 children last weekend as we passed the bend near the traffic lights. Our plans of having lunch at Edgewater Park were disrupted by council workmen who were ripping the whole place up with an excavator. Luckily we knew this (Col had come this way this morning) so we kept going to Budgewoi where we were met by Doug and Sue who very kindly had arranged tea and coffee for us at the lakeside picnic area. Thanks you guys, much appreciated! So as we sat there at the picnic tables some people were complaining about the freezing cold, but in fact it was at least 22°, but the windchill factor was kicking in. All the same, you could feel the warm wind in your face. Knowing I would be facing this all the way back to Lake Haven, I pushed off for home a bit early and left the others to it, knowing they were in the safe hands of our senior ride leader. Thanks Col, and Nigel, and Doug and Sue, and everybody who made this ride so enjoyable. Nigel did help me a bit earlier when my front wheel came adrift. Must check that every day. I had been screaming down some hills not knowing my tenuous grip on the bitumen!
Top ride! Top riders, all of you!
Danny
A mild 20°C but with a 20 knot southerly, and very cloudy, with rain everywhere, that's what we faced this morning. It didn't actually rain while I rode from Lake Haven to Jenny Dixon at Norah Head, but all the other riders said it was raining as they left home further south.
For company I had Paul Fl, Karen and Margaret, surprisingly. Doug and Sue turned up with the sign-on book, but Doug wasn't riding as nobody showed any interest on Wednesday. Doug and Sue nearly missed us as there was a big accident on Main Road, Toukley, about 500 metres west of the Beachcomber. A car ran into a big power pole, one that had a heavy metal protection shield on it, but it hit so hard the pole was broken in half. As I was on the bike I didn't take much notice, but on the way home the traffic was still held up with cars banked up to the west as far as Gorokan shops. Only one lane was open. Didn't hold me up, though I did have to slow down for police on the footpath as I rode home.
Back to the ride, no rain going down to The Entrance North, but after that it pretty well didn't stop. The girls had their jackets, but Paul and I tuffed it out, finishing up soaked and cold by the time we got back. We only rode as far as Long Jetty, 15km each way. Back at Norah Head, Paul got a warm jacket for me, as my shirt was soaked.
Rockpool Resort was closed, but the other café, back up the road in, was open and they're very good. So after a nice coffee we headed home, happy to have made the effort to ride in such weather. Thanks Paul, Karen and Margie for coming up from the deep south.
Danny
- Up to Heatherbrae by 9.30am, so early out of bed this morning. Lady Di was a bit late as she not only missed the right turn at the roundabout at the top of the M1, but missed the left turn onto the Hexham Bridge. She did well to be only a few minutes later than The Gorokan Express with me, Doug, Jill and Col on board.
Doug was leading the ride, and we sailed down to Tomago with great ease, not appreciating the wind assistance until it was replaced by a headwind along Tomago Road. Col backed up with the yellow cap, and a great job done by both these dedicated individuals! The wind was full strength in our little faces up Medowie Road, so it was just head down, bum up till we got to Medowie. A stop there to allow people like me who didn't have their lunch to stock up at the quite good shops, including the bakery. With my new bike the old saddlebags are gone so Jill and Jenny (with Hans) kindly carried my lunch for me, as it seemed that the plastic bag wasn't going to last the distance to lunch. Thanks girls!
The ride along the bike paths beside the Grahamstown Dam were smooth and flat, so a good ride with a side wind was enjoyed along there. Just a couple of crossings of Richardson Road to keep us on our toes. On reaching Raymond Terrace we had a nice tailwind back to Heatherbrae, where we finished off the ride with coffee and nice snacks. Paul M bought two pies to take home with him for tea. I might mention that said Paul rode home from Broadmeadow on Sunday for a 152km ride for the day, with the CCTCC. Richard Y also rode from home to Wyong for a 102km stretch, well done both of you!
The weather was perfect even though rain was forecast. A great ride Doug, thanks, and well done to all 21 of us!
Danny
Hi! Eighteen riders came to Jennie Dixon Reserve for today's Coasters ride. We picked up another one after Peter H caught up with us after going to the wrong start venue again. Col led us up to Budgewoi where we turned into Elizabeth Bay Drive, without leaving a corner marker, sorry you guys at the back! After the usual sprint up LBD Graeme was at the front, with Linda and Petie then me. After a long re-group we took off towards the highway with another hill to sprint up, though not much sprinting was done. Right onto the highway and left into Chain Valley Bay Road for a quiet sweep past Valhalla Retirement Village, being careful not to disturb the old people.
Back down the bike path to Joshua Porter Reserve at CVBS where we had a pitstop. Such a peaceful and beautiful spot, one of many on our travels. For variety we continued down Scenic Drive from the Doylo to the roundabout where we turned left towards Kevin and Jean's place. We followed the road all the way along the lake to the bridge at Budgewoi, then to The Lakes café, where we were well looked after, even if Warwick's sandwiches did arrive as the rest of us were ready to go. This is after the waitress tipped a cup of coffee over Waz's leg. Lucky it wasn't very hot!
Only about 33km today, but if you rode from home you would clock up a respectable distance. A very pleasant ride, thanks Col and Doug, who looked after Joe at the back, and to everyone for coming.
Danny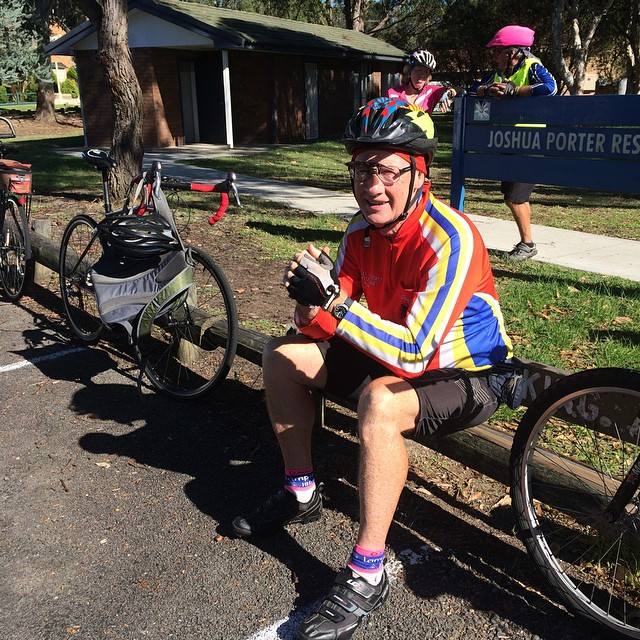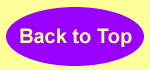 A clear, bright day brought out 25 riders to the co op, with 2 more to join the ride along the way. Warwick led at a fast pace to Jensen Road and on to Wyong, where he was asked to back off the pace. We rode on from Wyong, where it was a good sight to see 27 riders, in a group, covering just 200 metres.
The ride continued on to The Entrance via Chittaway cycleway. At this point, Warwick opened the gate for the faster riders to head to Noraville, then on to Norah Head for lunch. The Ride 2 group also lunched at the Rockpool Café park, but unfortunately, the two groups sat separately, no mingling. After lunch the ride broke up with riders spreading in all directions, some heading for home and some to their cars parked close by.
A nice ride, thanks Warwick.
Doug
G'Day All,
What a great day to cycle, a cool breeze and great temps!
As I expected, we would be down on numbers due to members on holidays, recovering from medical procedures and normal commitments. But it was OK, we had 4 riders eager to see what the day had in store. None of them had ever done this particular ride before and I was unsure what reaction I would get.
The ride took us through Blue Haven and the Link Rd to Doyalson lights then along Wyee Rd to Gosford Rd. Bushells Ridge Rd unsealed portion was no problem as it is only 650 meters. Well, everybody just loved the tranquility of Bushells Ridge Rd and what was more to their amazement was the lack of traffic. Onto Hue Hue Rd which again was amazingly quiet, to Sparks Rd and Warnervale Station.
Along Sparks Rd Frank had the curse of glass in his rear tyre, but it was soon repaired. This was not good because it was his new flat bar road bike.
We had planned to have lunch at Warnies, but seeing as Alan and Virginia had never been on the track to Farm Gate (they had always been away when we had programed lunch at the Farm Gate), so we had lunch there.
It meant altering the ride back to the CoOp and it added a few more Km to the ride but they were OK with that. We covered 41Km.
In all it was a good day, although it started to get a bit warm towards the end. Happy and safe cycling!
John L
Group 2 organiser.
Such a beautiful morning here, with warmth and calm and 14 lovely people at Norah Head wanting to ride their bikes, and four other guys at the Fish Co-op, viz Chris, Nigel, Ken and Jesus, who rode to Terrigal.
Paul Flacco planned a nice ride to Bluebell Park in Berkeley Vale, and led us there, with Col at the back. Karen and Dianne had to leave the ride at The Entrance North and return with other pressing grandmotherly duties. Warwick had some tyre troubles back up the road but fixed them pronto. A very pleasant if brisk ride at the end of which we assembled at Rockpool Resort at Norah Head for coffee. Baz had a huge berry smoothie to die for, for $10. Yummy!
At the end of our refreshments Chris turned up in the car after the trip to Terrigal, so Irene didn't have to ride back to Jenny Dixon in the 34°C heat. People offered to take me home too, but I resisted and rode the 10km in the boiling heat, thanks Doug! Ten minutes after I got home a cool change swept through, dropping the temperature to 26°.
The ride was 42km and my trip was 60km, and Col's would have been closer to 70. A great ride everyone. Thanks to Pablo and Col for looking after us.
Danny
Twenty-three riders were at the co-op this morning, and we picked up Trev and Jill at Budgie to make 25. Now that Group 2 start the same time we see them as well, so we must have had over 30 riders on the road today.
Conditions were perfect although it did get to 31°C by the time I got home. A nice NE breeze was felt at times. Pedro led the ride and Doug wore the yellow cap at the back, with lots of nice people in between, thanks for coming.
Up through Toukley lakeside, Noraville and Budgewoi before we headed west on the beautiful bike path to Blue Heaven. Got waylaid for a while by Ken having tyre problems, but finally we got to Link Road where they are building a new Aldi shop. Our little quiet side road is now a construction zone.
A quick flash down to Sparks Road with Ken, Wayne, Linda, Lyn and Petie up front, with me and Col not far behind. Doug got a flat at Albert Warner Drive which he fixed in record time, but he had more problems soon after. Time to get some decent tyres Dougie! Warnervale Road beckoned, then Minnesota and the highway before we cruised along Pollock Avenue to the lunch spot at Rotary Park. The picnic furniture at the toilets has been renovated so in future we will go there as it's quieter and near the toilets. Once at lunch I headed south looking for coffee, and Paul F went north, he was successful and I wasn't, so it was Staminade for lunch for me.
Straight back along the river road after lunch towards the co-op and the end to a fine ride. Welcome back to Dianne after some illness, and to Paul M after his absence away on better offers. Everybody's talking about our fabulous holiday at Myrtleford which you can read about below. I've still got 18 photos by Bill which I have yet to publish. Great photos all you shutterbuggers!
Danny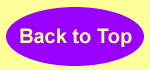 Click here for report and photos. Bill's photos are on a separate page here.
Hi all, It is always good to see members return to the club after a long absence, for whatever reason. So is the case with Tony Hope, returning after a bad fall off his bike, and Alan Crane after caring for his wife after surgery, welcome back. It was a great day weather wise for cycling, not too hot and only a slight wind.We had a good turn up considering we have some away on holidays as well as some recovering from surgery, namely James McCarthy. We welcomed a new member today, Peter Hurley from San Remo. We set off from the Co-op and wound our way through Toukley, Budgewoi and Lake Munmorah. Chain Valley Bay Rd and cycleway to Chain valley Bay South for lunch. After lunch the Highway to Doyalson, Scenic Dve, Camp Breakaway and cyclepath to Charmhaven. Then Panorama Pde and the Co Op. A pleasant and relaxing day was had with lots of conversation in upcoming plans. Bob and Steph will be away on holidays for about 1 month, traveling to Victoria and possibly South Australia as well. We wish them a good and safe holiday. We will be a few short over the next month or so , with some off on holidays and others recovering from various ills. Ann will not be cycling for a while as she goes onto hospital on this Friday for some more surgery on her back, but, knowing her, she will be back and cycling in no time at all. We hope all of the members who are on the club holiday in Myrtleford are having a great time,and we will see them back next week. Well that's all for now, happy and safe cycling,
John/L. number 2 ride organiser.
The Magnificent Seven started out at home base at 9-30 am. Sharp!, headed by our fearless leader Colin "Top Dog" Fowler. With yours truly backing up the rear, punching up and heading towards Budgewoi. On the way Karen, who rode from home, departed us at the roundabout and headed for home for a doctor's appointment. Ken arrived about 10 minutes before and wondered where the bloody hell we got to.
After a well-earned break, we pushed on towards the Highway and headed towards the Doylo. About 1/2 km from the Doylo, Joe pulled the pin and said he had enough, after a bit of sweet talking we got going again and at the Doylo he said I have had it, and would make his own way home! I'm sorry to say he is a bit of a worry! [Careful, Paul] And then there were six, pushing forward on the highway and working our way towards the bike track, where Rod left us and then we were down to five. After we arrived back at Budgewoi and voted to have lunch at The Lakes. ( sorry Pedro) and the Coffee was great, after nice break, Ken made his way back to Wyoming, Col started to head for home with Pete, but as Pete got on his bike, he realised he had a punture. After repair, Pete and Col headed towards home and then there were two , Di and myself rode a relaxing ride back to base.
Top ride by everybody, riding 43km on the day.
Paul F.
Friday 6th March Coasters
A very select group of riders: Col, Dianne, Peter Bischope, Karen, Paul Anderson, Joe and I turned up at Jenny Dixon Reserve on a sunny, but cool, day for a short ride taking in Toukley Cemetery, Canton Beach, The Co-Op, Charmhaven, the bike track to Budgewoi and The Lakes Beach Cafe for Coffee.
We did start late thanks to Karen's well fed chickens, (she mumbled something about a rocking horse holding her up?), but at least we were all still there for an even later Joe. It was great to have Dianne back and looking so well. Everyone decided to have a very leisurely ride and asked me to lead. We didn't have a tail as we were all very bunched up behind a slow leader, but we didn't lose any personnel along the way. The best thing about the ride was the total lack of humidity that has plagued us over the last couple of months. The Lakes Beach Cafe was great, as usual, and has updated their cash register which now spits out numbered dockets. Afterwards we struggled up the hill to our cars and bid fond farewells.
Warwick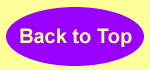 Friday was an early start for me from home, to ride to Doyalson, to meet the rest of the group for an 8.00am start. Ken rode up from Wyoming, who joined Graeme Mee, Nigel and myself. We rode to Lake Munmorah where we met up with John D and Rick. In misty rain and overcast sky we rode to Blacksmiths, then the rain became more serious and heavy. On the lake edge a break was called for as the rain was now very heavy. At that time a late arrival, Chris appeared on the scene. The break was around 20 minutes.
We continued on over the hill past the hospital to Croudace Bay, another break in a bus shelter for 20 minutes due to heavy rain, so a quick dash into light rain which became heavy – again - to a Coffee Shop in an arcade at Warners Bay, yet another 20 minutes lost, but the coffee was good. The rain cleared and the group continued around the lake to Toronto Hill with the temperature rising to hot and the hills seemingly got tougher (fatigue beginning to arrive).
We arrived at Morisset for coffee and another break. Graeme left the group here and headed for home. We headed for Doyalson, where group started to split up. Ken headed back toward Gosford, I headed home via Charmhaven the rest went via Budgewoi.
The ride was 96km for 4hr 5min riding time. I was home at 1.30pm.
Thanks everyone a great ride with great mates irrespective of the rain that tried its hardest to ruin our day.
Doug
While the serious guys were off on their trip around Lake Macquarie, a select group of Coasters assembled at Jenny Dixon Park for our usual Friday coffee expedition. I was still thinking about going on the Loopy ride till about 5.30am when I found I couldn't get out of bed. Thirteen riders congregated, including Richard who had to go straight home again as he had run out of time, seeing we weren't going back near Blue Bay. Instead we set a westerly course, with me nominated as leader, with Warwick organising the rear end. We were still in Toukley when Peter B had a flat so we stopped for ages while they pumped it up again. I suggested he go straight home, but he insisted on continuing, with the result that we lost another half an hour at Tacoma while a team of tyre specialists replaced Peter's tube. We waited for them at Hillcrest Road, but eventually gave up and set off up to Jensen Road and Pollock towards the Farm Gate café. By this time Pedro had to leave and turned right into Jensen to get home for an appointment. As we got to the highway, there were the missing crew only 100m behind us.
Same weather all week - cloud, warmth, humidity, calm and some rain, but luckily we have copped almost none for days. We didn't take our preferred route to Farmgate via Warnies, as we didn't know whether the gate would be locked at the southern end, but we went back that way, and sure enough, the gates were all open, if you call 30cm of gap open! We all got through both ends then rode back along Warnervale Road to Minnesota, left then right at Sparks Road. I took them along a little shortcut on Ridgewood Drive and Highberry to Mattaram Road, where I abandoned my post and went home, leaving the club in the capable hands of Col who no doubt drove his flock to safety at Jenny D's.
Thanks for coming on this lovely ride you chaps, very enjoyable!
Danny
I know this is the same as Friday's ride, but this one has been scheduled for months. Another typical day for this time of year, no breeze, warm, cloudy and humid - nice!
Twenty-two riders drove to Belmont Rail where we got on our bikes and headed off up the Fernleigh Track towards Adamstown. I think John led us and someone else did the tail, thanks, you guys! Nigel and Graeme took off in front and were first at our re-group at Whitebridge. After our rest they took off again but this time I stuck with them and made a final dash to the front near Adamstown. As I screeched to a halt at the end, Paul and Shirley were waiting for us, bringing our numbers up to 24. This time we kept going along the back streets of Newcastle till we arrived at the Newcastle Railway Station, now a construction site. The traffic was very light, less than on our usual riding day of Sunday - a delight to negotiate!
We all rode out to Nobbys and the end of the breakwater, and back, in time to get coffee from the SLSC kiosk, and very nice coffee it is too. Lunch in the park at the tables, watching the activities on the waterfront, big tugs, even bigger ships. Nothing like this at Gorokan!
Back on our bikes and off along the waterfront, with all new bikepaths and easy access, thanks, through the TAFE campus, this time teeming with people, not like our usual Sunday visits. Past the Knights' footy ground and the helicopter base to Adamstown again, before a rest at the start of the Track. Nigel, having ridden from home and heading back there, took off early up the track and soon Graeme, on his new Giant COMAX2, took off after him, shovelling on the coal to get up the hill, catching Nige and passing him before the tunnel, good work! I kept them in sight for a while, but eventually lost them in the distance, as I slowed and let Viv and other urgers, like JD and Col, past me. In another superb sprint I got back to the carpark alone, to find Nigel had gone home and Graeme was loading his bike. We passed Nigel on the drive home, somewhere near Nords Wharf. That would make Nige's trip about 140km I reckon! Training for the Loop-the-Lake on Friday I'm sure.
A very enjoyable and interesting ride, with a great bunch of people, thanks for coming.
Danny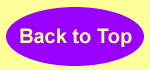 A shower of rain hit us at the carpark at Blacksmiths, whence we planned to ride to the far end of the Fernleigh Track. Luckily it disappeared just as quickly and we rode the rest of the morning with only our own perspiration to dampen our clothing.
By the time we picked up late-comers, the lost and Marshall coming the other way, we had 20 riders. Paul organised the ride from the front, and Wazza became the reluctant sweep, looking mainly after Joe.
We had a lovely spin up the track and a rocket down the other side. After a short re-group and rest we did the same in the other direction. After a brief discussion about the merits of the various cafés we chose Macca's at Belmont, where we enjoyed a steaming hot mug of Horlicks and some groovy cakes, and Col had his cheese and dry bikkies.
John D and Ric chose to ride all the way home from Blacksmiths, and we passed them somewhere near Nords wharf. Good on them! Getting ready for next week's Tour de Macquarie I think. Thanks to Paul, Warwick and Pedro for looking after us, and to everyone for coming to the party.
Danny
Cloudy, sunny, hot, as usual. At the start venue we had a mobile diner pull into our spot next to the trees. Woz and Kee had to move their cars to make way for a part-time permanent Seafood Kitchen next to the Fish Co-op.
By the time we collected our riders from all over the coast, we had 28 of 'em, including Jim from group 2. All in their club shirts, very nice! Bob and Steph came but left on their own trip before we did. The Group 2 were riding out of Gosford today, let's hope we get a report from them too, eh!
Pedro led us, and Doug filled the rearward position, thanks very much, you two! We headed out along The Corso and over the Wallarah Creek bridge.
Going along the bike path to Budgewoi we met Rob and Gisela out for a walk. After a pitstop at Lakedge Park we continued to Budgewoi where we had another stop before tackling LBD, with a 5 knot headwind to keep us cool. At one stage JD got a bit close to Ric's back wheel and had to make an emergency exit into the grass for safety. Unfortunately Col was inside John's back wheel and had to follow him into the bush to avoid crashing. It looked so funny! A regroup at Birdie Beach Road, Lizzie Bay, then up the famous spoke-buster. I had doubts about whether I would make it, given my failure to clear Crackneck, but I steamed up and over OK, completely whacked but just like everyone else. Well done all riders!
Pedro then took us down the highway to Colongra Bay Road and back along the lake edge to Dianne Avenue Reserve for lunch. A very nice little spot, except for the lack of coffee. At this stage Lyn discovered she had a few broken spokes, so with Col's help the spokes were decommissioned and the brakes released on a/c of the buckle in the rim, and she was on her way again. After a blissful break we remounted and headed out of the reserve, with Pedro taking the péloton along Anita Avenue to a big hill. A few more conservative riders pointed their bikes up one long hill on Dianne Avenue for an easier route to LBD. I decided to go with them as a rear gunner, and sure enough we had no attackers. Up the top at LBD I had an overwhelming urge to just go home, as we were at the highway, which runs 200 meters from my house about ten kilometers away, and I was hot and tired. I told Woz I was going and set off home.
I hope the ride finished without any more dramas and everyone had a try of the Fish dinner when they got back.
This was a very enjoyable ride on a beautiful day with friends, thanks for coming you guys!
Danny
A report and photos from the holiday are here.
Funny day, mostly cloudy, with a cool breeze from the sea, but hotter in the sun, strangely. Eight riders gave up their precious time to attend, as did Mike and Pedro from the committee, to make sure we went.
General thought was a northerly excursion, so I was nominated as Head Honcho, and off we went, with Col wearing a nice pink hat to signify his position at the back. This matched nicely with my Lampre shirt, sox and bandana at the front.
Up to Lizzie Bay Drive in Budgewoi then up the long road to LB where we had our first stop. At the highway we turned north again, but only till we reached CVB Road, down through Chain Valley Bay and back onto the highway along Tall Timbers Road. We kept up a good pace, with Robyn always up with the leader despite her reservations about keeping up with the boys. Others on the ride included Doug, Col, Paul Flack and Paul Anderson, Warwick and Barry.
Down past Camp Breakaway and on to The Lakes Beach café where we stuffed ourselves with coffee and pastries. Our old mate Rod joined us at the table, good to see him again. After quite a long time we struggled to our feet and headed for home.
Thanks to those who came, the rest were away elsewhere, and especially to Danny and Col for looking after us. A very satisfying ride, and over quickly in the face of increasing temperatures.
Danny
PS See Special Friday Rides above for next week and the week after.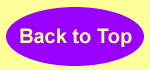 A cloudy morning happened today with some light rain before we left. No wind at all till after lunch when a cool easterly blessed us. Otherwise a perfect day gradually warming to nearly 30°C by the time we got home.
John D did the honours, with Doug wearing the yellow hat at the back. Straight down the river road to Wyong, picking up Marshall at Tacoma, standing on the side clapping like Tour afficionados in Europe. He made us 26 riders, all decked out in our snazzy club shirts, looking good!
Down to Tuggerah and Chittaway where we took the Wyong Road bikepath for a change, then back on the lakeside path at Tumbi Creek. Over to Eastern Road and through some tricky spots to Batto Bay, then to Toowoon Bay for lunch. The Group 2 riders were just leaving as we arrived, having come down WBD, and the same way back. We did actually pass most of them I think on the way back up WBD, after lunch at Toowoon Bay.
It was quite warm by then, and some of our group predicted such a situation and brought their cars to the Bay before 8.00am and rode up in the cool morning air, so they could have a swim in the bay after lunch. Wish I'd thought of that! A very pleasant ride but I was glad to get home. Thanks everyone for coming, and to John and Doug for their leadership.
Danny
With Rick being away and Chris in the UK we only had five riders today, Fred, Ken, Nigel, myself and Graeme. Graeme was on his new Giant flat bar carbon bike which looked very impressive and it was great to have him join us today. Merrilyn is off the bike for the moment having had her knee operation last week.
It was quickly decided to do a loop around the top lake and back down to Tuggerah and around Tuggerah Lake and back to The Entrance for coffee. The pace was constant and OK, but I decided to listen to my head and bypass the trip up through the SRA by rejoining the others at the highway at Munmorah. At some point around Doyalson Nigel asked Graeme how was he going and he replied that he was OK but that "you lot never stop!". Shortly after that Ken did the right thing and got a flat so Graeme and I were able to have a rest break - many thanks Ken.
From there it was on to The Entrance for a well deserved coffee and a nice chat. Richard found us there after having left the Coasters to have a spoke repaired in his back wheel at Killarney Vale. Just as we were leaving Ken had another flat so he decided to go straight home instead of riding home via Toukley. It was a very pleasant ride in perfect conditions with a good group of friends. Nigel, Fred and Ken did over 100km while Graeme and I did just under 80km.
John D
My favorite ride of the week! Eighteen Coasters arrived at Jenny Dixon Reserve not knowing anything about their ride, but willing to place themselves in the gentle hands of our ride organisers. Barry was elected to lead the ride and he decided that a short and pleasant ride to the west was in order.
Across WBD and down the little path and back roads to Evans Road, then Crossingham and out onto Wallarah Road at The Beachcomber. After our talk on safety and rights and obligations, Barry took us straight past the path to the Wallarah Club's carpark and on to Bertha Street, which will be our route of choice from now on. Up Marks Road where I took Carol for a spin through Craigie Park, which she said was the best part of the whole day. Baz sat on about 25kph all the way along the river road (after a re-group at the Bottle-Oh's) to the Wyong toilets where we had a pitstop.
We had a couple of main road crossings to negotiate today, and the first was across the Pacific Highway at Lucca Road, and the second was across Sparks Road on the way back, at Warnervale Wetlands. We were nervous, but not as much as the car drivers, seeing nearly 20 cyclists "all over the road". Richard had to leave us at Wyong as he had a busted spoke and buckled wheel, so he rode straight home from there. Pam insisted the young family be represented and continued with us. Of course she had to retrieve the van from Jenny D's as well.
Our first attempt to enter the Warnies Bike Path was thwarted as the gate to the extension track was locked, and even though a nice Council guy tried to open it for us, we had to detour to the main gate in Lucca Road, which luckily was open, sort of. A pleasant ride to Warnervale Road followed, during which we had to ride through some mud and got our wheels all muddy. By-the-way, conditions were perfect with temps around 25°C and a mild SSW breeze of 10 knots prevailed.
After a very relaxing m/t of 45 minutes duration we reluctantly mounted our steeds again for the trek back to Norah Head. Luckily we rode past my place so that is the end of the report. Pretty sure we all got back OK, let me know if anyone didn't make it, and which hospital they're in.
Such a nice ride! Thanks for coming.
Danny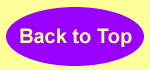 A cool and cloudy morning with 21 riders assembled for Group 1, and about 8 for Group 2, at the Toukley Sailing Club, Canton Beach. While Robyn and Sue prepared our lunch and drinks, we set off for The Entrance without further ado.
Onto WBD and I was first up the hill, but soon passed by Ric and Nigel, then Heinz, Linda and Col. I must be passed it! After a re-group at Roberts Street, North Entrance, we threaded our way through the CBD and up to Blue Bay, at a good pace, with JD leading and Doug sweeping up.
A breather at Toowoon Bay carpark, then down Swadling Street to the lake and back on the bike path. Apparently unaware of the new toilets at Picnic Point carpark that the kayakers are well aware of, we stopped at the old spot where the toilets were locked and blocked (don't ask), so no pitstop for you guys! Back up WBD with the same breakaway group, to the cemetery for another regroup, then back to TSC. Some of us stopped at the Fuel Stop café for take-away coffee which, despite my best efforts, still managed to get spilled all over my centre bracket.
A beaut lunch was ready for us, salad sangers, coffee and cake, followed by the general meeting then the AGM at which positions were filled. A very good turn-up at the meetings, including people rarely seen lately.
The weather remained quite cool for our ride home, or drive as the case may be, to finish a good ride and profitable meetings. Thanks to the committee for organising everything and congratulations on being re-elected, or newly elected as in the case of committee member Dianne.
Danny
PS Please note that Group 1 Rides will now start at 9.15 for 9.30am, the same as Group 1. Check calendar for venues.
By the way, due to the rain on Wednesday, there was no bike riding done by our club. We did have some sad people turn up in their cars at the Fish Co-op though.
Coasters Ride Report,29/1/15
Well what a difference a couple of days make! A nice fresh morning, no rain forecast, medium SSW Winds, Temp in the low twenties. With 17 keen riders, we set off to ride anti-clockwise around Tuggerah Lake, riding back through Gorokan then onto Wyongah for a short break. With our next stop at Wyong, pitstop and a refreshing break.
Down the Tuggerah Straight, then around the back of Bunnings onto Lake Rd. Then onto Church Rd. then Geoffrey Rd. and coming back onto Wyong Rd at Chittaway, where we eventually ended up on the bike track, but after all the heavy rain we had to detour back on the road, due to a flooded bike track. Entering back on the bike track at the new bridge, where we stopped and admired the beautiful view of the Lake and then pushed on to The Entrance for a well earned coffee break. After plenty of discussions for about an hour, about politics, football,repairing bathrooms, falling trees, baking bread etc, we headed for home along WBD enjoying a nice tailwind. I think everybody enjoyed the ride, approximately riding 48klm. Also thank you to Ralph for holding up the tail.
Paul F.
Today brought out 19 enthusiasts ready to do business on a day with high cloud and promises of heat again. Welcome to Eveline, first time with Coasters. Nice to see Mike turn up in civvies to say "hello" and bon voyage. Danny kindly offered to "organise" and Col did the honours with the pink hat cover! It was decided to go to the Lakes Beach Kiosk for our morning coffee.
So off we trotted down Elizabeth Bay Drive in a nice light breeze stopping at Mackenzie Park for a re-group in the shade. The Skylarkers were spotted around here, sneaking off into the distance! It was then onwards to Munmorah lights where some had fun going over the pedestrian bridge whilst others managed to catch the lights just right. It was around here that Richard departed, expecting to have done approximately 50klms by the time he cycled back home again.
Down to Chain Valley Bay with another much appreciated stop in the shade, a natter by the water, with loos and cold water available. Then back over to San Remo where we joined the bike path around the lake. This ride route is very popular with alot of people and it was a real delight today with slight breezes keeping us cooler, nice pace and good company. I'm pleased to say there were no dramas either. Danny and Col got us all safely tucked into the Kiosk where they had the tables and chairs all lined up for us in the shade of the lovely big trees - such bliss!
After a very relaxing break, we reluctantly got off our chairs and cycled the very short distance (up the wee pinch) back to Jenny Dixon - a great time had by all. Thanks Danny and thanks too to Col for sweeping us all up at the back. Oh, nearly forgot the stats: 33klms all up, average temp of 30°C.
Irene
On behalf of all those who attended last week's Barbecue at Ric's and Mrs Ric's we say a collective THANK YOU. Ric had stayed at home to assist with preparations which I understand had been going on for some time.
In fact Mr and Mrs Ric had renovated their entire home in a most elegant style just for our benefit. That will be a hard act to follow. Nigel once again proved he is a dab hand at twirling sausages and frying onions to perfection and this along with salads presumably made by the ladies, icy cold punch and a superb variety of desserts made for a veritable feast.
Eveline and I had sensibly ridden to the Co-op that morning and so only had to drag ourselves and our cycles about three kilometres home on a full tum. Some others who shall remain nameless decided summarily their partners should ride back to Toukley and collect them at the BBQ venue.
It was a great way to end our respective rides especially as the day had dawned very hot and humid. Our host's veranda coped well with the influx and provided shade along with much-needed refreshing breezes as we lunched.
Are you planning the installation of a pool sometime Ric, by any chance?
Cheers
Ralph
Hi Everyone.
Our usual correspondent is on a well-deserved break so it falls to this humble scribe to re-write the events of today as I saw them.
The morning dawned sunny with a cool East-Nor-Easterly breeze blowing at 24 km/h which Mike pointed out would be of benefit going South towards the Entrance on Fred Borat's Drive. I nearly had a pratfall pulling up near the cemetery having not got un-cleated in time and nearly went over. Thanks Richard literally for your support. Trevor wasn't so lucky and lay down on his velocipede in the middle of the road right opposite the cemetery.
Once dusted off we headed down Wilf's track in fine form except for the usual wayward branches and other debris which forced us into the path of fast-moving traffic. Then negotiating the Entrance roundabout which can be the site of some 'moments' with drivers either wanting to stop suddenly to assist our passage or push past us. The bike path towards Killarney Vale was packed with walkers, oncoming cyclists and mums with prams, all of which were carefully negotiated hence keeping our Club's courteous reputation intact.
A brief stop at Stockland Village (where Danny had to leave us) then we turned East once more towards the wild lands of Tumbi Umbi. It never ceases to amaze me, as a newcomer to this area, the delightful little paths our leaders conjure up featuring oases of green and often bird-laden wetlands that seemingly spring from nowhere, and end up nowhere, but turn out to be useful to our overall objective.
On through Bateau Bay, past Shelley Beach and into Toowoon Bay where we stopped in a pleasant grassy park for lunch. Given the number of cars in the car park, we feared it would be a standing affair, but as luck would have it we had two tables/benches all to ourselves. After lunch at which Peter Holt spoke of the need for committee nominations and other important matters, Doug spoke up about the need to be more vigilant about traffic from the rear when overtaking especially down WB drive.
After traversing the Entrance Bridge it was time to face the wind and the long climbs back towards the cemetery with both Doug's wise words and the warnings of some of our members who had ridden that route in the morning and advised of much glass on our route as well as an entire broken windscreen littering the cycleway.
At about the 42 kilometre mark I confess my legs were feeling tired and I wasn't surprised to see a bicycle coming on me rather fast. No matter how hard I tried they gained rapidly and finally shot past as if I was barely moving. To add insult to injury the bike had fat tyres. It transpired he also had a hefty and very quiet electric motor assisting him. In any event a short while later Pistol packing Pete, Express Nigel, Great Graham and BBQ Ric passed me and I lost sight of them until we next stopped. A quick re-group at the Cemetery and it was off back to the fish co-op.
Here I suffered a minor disaster. Thinking Eveline was on her way with group 2 I had laid out all the gear to put her bike on our Mac Rac including the adapter bar for Ladies bikes. It turns out she had gone home so I drove off completely forgetting the lady bar. If anyone sees it we'd like it back but I fear it is gone never to be seen again.
In total we covered 54 kilometres today. Thanks to Peter for once again leading us on a great circuit with no serious mishaps.
Cheerio for now, 'Ralph' (Rhymes with TAFE)

PS Eveline and I got our bikes back all now fixed up more or less. Thanks to Randm in Gosford. A BIG thank you to those who supplied us with loan bicycles whilst ours were off the road.
PPS My wife and I recently got our bicycles back from the repairers. Hers is sporting all new SHIMANO brakes, being master cylinders, callipers and hydraulic brakes lines. The braking performance is now what it should have been all along albeit totally at our cost.
My bike has had new larger-diameter hydraulic forks fitted with a cash input from me and the balance grudgingly covered by Giant (Carbon fibre forks would have cost half as much again as the bike cost new). I also paid for SHIMANO callipers but SHIMANO replacements for the allegedly poor performing TEKTRO callipers and hydraulic lines are currently out of stock. The bike suspension no longer wobbles back and forth during riding and braking which gives one a greater sense of security that's for sure. The front brake works OK but the rear brake is still below standard even with a disc 25% larger than standard.
The moral of the story is this. According to Suntour who are agents for Giant, if you purchase an entry level Giant bike for around $800.00 (That's entry level?!) your bike will allegedly be fitted with very low quality cheap componentry built to compete with supermarket retailers like Aldi and K Mart.
If our experience is anything to go by you will at the very least require frequent adjustments to many cables, hydraulic lines and other moving parts during the first 6 months of ownership - more than just the adjustment required during 'running in'. The thin standard tyres will require replacement after about 400 kilometres. Sooner if you want to lessen the puncture rate. The braking performance of bikes fitted with hydraulic brakes if regularly ridden by a reasonably fit rider may render them unsafe in a short time. My advice would be to avoid hydraulic brakes in so-called low end GIANT bicycles. The above comments are my own opinions given without engagement on my part. Ralph
PPPS My new high-end Giant had brilliant disc brakes, and gears, but be prepared to pay for them. Danny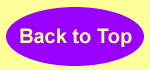 The cooler conditions (compared to Wednesday) plus a bit of high cloud, enticed a good number of people out today - 19 altogether. Col kindly took the organising role and Anne's pink hat cover got tossed around a bit, eventually landing in Doug's lap! It was decided to go to one of our regulars, Warnies Cafe at Farmgate.
So we launched ourselves down towards Budgewoi, branching off right up Elizabeth Bay Drive, turning left onto the Pacific Highway, then Link Road, eventually landing at Warnervale. Col was doing a great job along the way, stopping in shade for re-groups, keeping the team together. From here we squeezed through the gate to get onto that lovely little track between the 2 Warnies cafes.
All was going well, lovely breeze, not too hot, chatting away when suddenly there was a loud hissing noise and my heart sank to discover it was me! Not to worry, there was a band of merry helpers willing to lend a hand. The majority of the group went on to the café as we were so close, while the maintenance team stayed with me. The tube was replaced in no time with a little help from Paul's $5 note but getting the wheel back to sit properly in my old steel frame, was a big problem. After much consternation and team work, I was eventually able to reach the cafe, phew - great place to relax and have a natter! Paul got his fiver back in the shape of a cappuccino! I have to say at this point that, without you guys helping, I would have been in big trouble - you all know who you are - thank you very much.
The route home was changed to accommodate my ailing bike but after our café sojourn, I got in trouble again and Col did a quick tweak which allowed me to limp back to the co-op. It was here I decided that I'd wait for a lift whilst the guys went ahead to alert Chris to fetch the car for me. In keeping with the club rules of "not leaving anyone alone", Doug kindly stayed with me till my chariot arrived - thanks Doug.
My ride was 44klms so I'm guessing everyone else did approximately 50klms for the day. It was such a pleasant ride with breezes, shade and good company. Thanks to Col for "organising", Doug for tail end all those in between who helped get my pink bike back on the road.
Cheers, Irene
This ride was doomed before it started. My lovely wife said the night before, "you haven't had a puncture for ages". So seven of us turned up for a lovely ride to Terrigal. Fred, Ken, John D, Nigel, Ric, a guest appearance by Lance, and the real Bean. A really orderly ride down Wilfred Barratt, remaining as a bunch, not too fast and yet not too slow, the temperature was just right. By the time we had reached the Entrance, the mind was going, why would you want to work?? How could you live in a place anywhere better.
Reality came back by Towoon Bay when the bike felt a little wobbly and I realised my wife's curse, I had a puncture in the rear. Fred and Ric had already started to take off, with Ken hotly in pursuit to try to tell them what had happened. I learnt a little later they had a little detour up crackneck hill after seeing a young female on a mountain bike heading up that way.
Meanwhile the real cyclists were giving us a hand to fix my puncture. Once the thorn was located and removed, new tube fitted we were back on our way. All of us regrouping at the Forresters junction on the Central Coast Highway. Again the pace was just right all the way into Terrigal, even the little pinch was not a problem going up and around to The Haven for coffee.
Struck it lucky here, managed to get a large table in the shade, looking straight out over the beach. Things are getting a bit serious as no cakes were ordered, temptation was there, but none were led astray. Somewhere between Terrigal and Wamby, Ken departed for home, Lance going not much later up at the Entrance. As I was going through Forresters I missed a phone call, but when The SMS came through, it was to let me know Irene had also got a puncture on the coasters. ( that will teach her!!) No Strava runs up WBD, just a nice steady pace (Well two couldn't help themselves just before the cemetery!!). Cemetery was the first bit of heat, just over 30 and no wind. Nigel and Fred decided they wanted more and headed up towards the SRA, Ric went home, and John and I headed back to Jenny Dixon. Waited and waited for Coasters, could track their progress on a phone app.
Eventually Ralph appeared and then the others. It was then I learnt Irene was stuck at the Co-Op waiting for me to pick her up. I was cajoled by the others to send a text saying I had waited so long, I had cycled to the Entrance and was on my way back to Terrigal. Pretending I didnt know of her distress. When I arrived at the Co-Op she was sitting talking to Doug and hadn't even looked at her phone. Typical!! Never Mind it was a good day to be out riding by the sea.
Chris
No report today (still waiting), but we do have Paul's photos. Click here.
Another good roll up at Jenny Dixon Park, where 18 Riders ventured out towards Bateau Bay, with the quick riders taking off towards North Entrance down WBD, making the most of a slight tail wind and cool morning conditions. Usual regroup at North Entrance, then over the bridge and onto the Bike Track.
Then working our way through Killarney Vale, where Pedro took over for a while to lead the way to Shelly Beach for Coffee. Summer has certainly arrived at Shelly, people everywhere! I don't know whether we stayed an hour [only about half an hour], but it was starting to warm up, with temp hanging 30°C, time to go. A few riders peeled off, Richard and Pam, then Viv at the Entrance. It was quite warm riding back to the Cemetery, but there was a cooling North East wind keeping our body temp. down. A very good effort by everybody, riding 42kms for the day.
Paul F
The weather forecast said hot, and I know a few coasters gave it a miss, including Irene. Skylarkers being a hardy bunch, all turned up. Fred, Doug, Ken, John D, visitor/new guy John from the Sunday Gosford group, Nigel and Myself. As usual with strong nor'easters also forecast, it was up to Marks Point with them all lying through their teeth and promising to keep the speed down.
At a red light in Toukley, I had one driver wind his window down and give us a "Gee up" to catch up with the peleton of Ken, John and Fred. Along Lizzie Bay Drive the temperature was already up to 30°C. Short sprint up the SRA, my phone going, cars and caravans getting in the way, I was short of breath by the time we reached the Pacific Highway. It was at this point Doug decided to call it quits, what with the heat and all. We were a bit concerned for him, and fully understood him wanting to return. Left him with strict instructions for him to text us when he had got home safely, which John D. got when we had coffee at Marks Point.
On the way into Swansea, a youngish female on a triathalon bike blitzed past all of us to show us how we should all be doing it. On reaching Marks Point, a few of us tackled the pinch right out to the point, leaving us even more whacked out. The people in the coffee shop really looked after us well, even filling all our water bottles and putting some ice in them for us. The ride back was just a steady pace for Nigel, John D. and myself, whilst Ken, Fred and other John streaked into the distance. Just before the BBQ Prawn, the temperature was nudging the 36° point.
Ken was waiting for us at the SRA turn off, and completed the rest of the ride with us. All six baked beings managed to return safely, with Ken just clocking up 130 kms by riding home. I must go back to Coasters, I need a rest!
Chris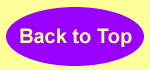 G'Day all,
Seeing as Wednesday was the first ride for 2015 I thought a ride report would be a good way to start our cycling year. We had a good roll up for our ride which was taking us to Blue Bell park for lunch via Wyong, Tuggerah cycle way and on to lunch.
Our return was via Geoffrey, Church and Lake Rds, the back of the Supa Centre and onto the cycle way via the river road and Co.Op. Whoops! I had a minor problem with the distance - it wasn't 38km. but 45km. Sorry about that, but we all made it and had a great ride enjoyed by all.
We had 9 riders in all, including a visitor, Kathy, from Bacchus Marsh in Victoria who was staying at Warnervale with her friend Chris Fairman. You know it makes you feel great when at the end of this ride a total stranger to us, but also a fellow cyclist, comments on what a friendly lot of riders we were, not only made her feel welcome but gave her encouragement along the way and did not leave her out of any conversation at lunch. I think that not only was it an awesome comment, but isn't it what we are all about? Wow, what a great day!
Hope to see you all next week at the bbq at Rick's,
Happy and safe cycling,
John.L. Number 2 group organiser.
Moonlight Magic: After a very hot sticky day, 16 moon-searchers came out looking for a cool ride. I'm not going to mention the route because it was the atmosphere that stole the show this time. Doug kindly took the organising role with Peter H bringing up the rear. The first sighting of the moon, by Lynda, was as we turned into Warhoonga Road. It was a false sighting, turned out, she had seen Pedro mooning in his cycle shorts!!
As the light faded during the last half, we were riding along the lake edge with a full moon (thanks to John D for organising that!!), lighting up all the trees with our headlights, xmas lights on all the houses, bbq smells everywhere and fairy lights across the water - what a delight! The whole area was transformed - totally different from riding in daylight. The "walkers" got a shock to see so many bike lights along the path but everyone was very friendly and got out of the way to let our train pass!!! To top it all off, Sue was waiting for us in the moonlight at the end with tea, coffee, cakes and sandwiches - what a trooper! For those who've never done a moonlight ride before (like me), I thoroughly recommend it - what a special experience! Of course, none of this would have happened without John D who organised the moon, Doug who organised the ride, Pedro who very efficiently brought up the tail and Sue with all the welcome refreshments at the end. We've all got a lot to be thankful for.
Irene
On behalf of Eveline and myself may I take this opportunity to wish our hard working Committee and our fellow Cycling and Kayaking members all the best for 2015. It is those unsung people behind our Club whose unstinting efforts make our outings and celebrations such as the Christmas Parties so enjoyable.
Since joining the Club in February/March of 2014 we have been the beneficiaries of much expert advice on cycling technique and what equipment to acquire to maximise our potential. Your ongoing fellowship and encouragement really is appreciated.
We are looking forward to many more adventures on the road and the water with you all.
best wishes
Ralph and Eveline
Happy New year to everyone!! Well, it's only the second, and two of my new year's resolutions have gone. Eating more Beanz does not make you go any faster, just Meanz the other riders try a bit harder to cycle in front of you. Six warriors turned up today, Doug, Fred, Ken, Nigel, Ric and my Beanz and I. I was after a nice gentle ride, my legs are suffering, and Yarramalong was chosen. Set off at a nice gentle pace around the 22kph mark.
Ken and then Ric decided to then hurry things up a little by upping the speed to the 32kph mark. Fred got dropped and dissappeared off the back, his light could still be seen flashing in the distance. A regroup at the Wyong toilets on river road, conversation of slowing the pace down. On setting off and getting out towards the Mardi turnoff, someone somewhere upped the pace even further. It was my turn to see the others disappear in the distance, with just Doug drafting behind in my gas. No way could I bridge the gap, and by the time we got to Yarramalong had an indicated average of 28.2 kph for our whole trip out. My legs were burning, Doug's heart rate was having a hissy fit, meanwhile the others in front were contemplating Bumble hill.
It was here I broke my second resolution - I needed a bottle of coke, not just a coffee. Sugar intake gone already! Tried to string out the coffee stop, with conversations about the Rutile road, Mangoes growing on the tree out the back, but inevitably they were all itching to get on the road back. Managed to ride nearly as a group back to Wyong, where Ken departed (no, not at the cemetery yet!!) for home. Quick check of the average speed and it had increased now to 28.4 kph. Coming into Tacoma Doug and I couldn't keep up any longer. Fred, Nigel and Ric must have had something I didn't over Christmas, and disappeared in the distance. Doug was only a little way behind me, and occasionally I could see him closing the gap, it just made me suffer some more.
So good to get back to Jenny Dixon, but not long before the Coasters appeared. Going to have to rethink the Beanz strategy, maybe use the ham flavoured ones... or I could just cycle with Coasters. Personally, I think it's because I have a lemon bike like Danny's although I still can't quite do these stall turns like he can!! [Jealousy is a curse!]
Chris
Twenty-one riders turned up at Jenny Dixon's today on a cloudy morning up to 30°C with a SSW 12-15 knot breeze. Nice with the wind behind you but even better with it in our faces cooling us down.
Apart from the longer than usual re-groups we enjoyed our trip up to Lizzie Bay, and down to Chain Valley Bay. We had no flats today, but the front wheel of my new bike almost fell out. Must mention this to my salesman! There were lots of people and bikes out today, must be all those new year revolutions kicking in.
It was a great relief to all arrive safely at the Lakes Beach café, all 21 of us, and order up big. A very special ride and thanks to everyone for remembering to come, and thanks to Peter and Col for looking after Maree at the back.
Danny

On a cloudy day, warm, in the 20°s, with a brisk SSE breeze of 15 knots (see Seabreeze® graph below), 20 casual riders arrived at the Fish Co-op, not to buy fish, but to ride to their little hearts' content on the treacherous roads of the Central Coast. Pedro was elected leader, and chose to go down to Cresthaven Drive, Batto Bay.
We headed off down Main Street, only to detour around the acquatic centre and back up to Evans Road. After a re-group at the cemetery, we all rocketed off down WBD to Roberts Street, North Entrance. On my new bike I glided up the hills, even if a fair share of the effort was done by my legs. We had some new guys, viz Virginia, from group 2, and Ralph's mate Alan on his MTB. Hope you enjoyed the ride guys!
Over the bridge and onto the bike path towards Long Jetty, maintaining a brisk pace, which suited me as I had a doctor's appointment at 12.10pm, continuing on to Killarney Vale, where we got split up a bit, but a quick phone call from Doug to me fixed that up. Into South Street after crossing Wyong Road and up to Robertson Road, where I remembered to check the time. Eleven o'clock, shit! I said my quick goodbyes and headed for home, arriving there one hour later, with the assistance of the nice breeze. Got to the dr's on time but had to wait 50 minutes. Sigh! I'm hoping someone else will fill in the gaps in this report, so we'll see what happens.
Danny
Hi all! Just a quick report about my rail trail ride in Gippsland, Victoria.
Taking advantage of visiting Melbourne for Christmas I decided to do the rail trails of Gippsland.
Wednesday 17th Dec. Left the caravan park and rode the 20km to Dandenong and caught an hour and three quarter train ride to Traralgon for an overnight stop.
Thursday 18th Set off from motel and rode through town to the start of the Gippsland Plains Rail Trail. This trail is reasonably level with only a few easy climbs. Passed through Glengarry, Toongabbie and Conwarr. Coffee stop. Continued on along the trail until I came across a section that had been washed away during earlier storms so had to revert to the road for a couple of kms into Heyfield where I took lunch. Then back on the trail through Tinamba, Maffra before riding into Stratford for my overnight stop. Weather was fine and cloudy with a slight tail wind. That evening we had a thunder storm. Distance travelled 74km.
Friday 19th. Woke to a fine and sunny morning after the storm. Set of through town on the main highway before turning off onto country lanes. Today is the only day of riding on the road. Again with a slight tail wind made good time so decided to do an out and back trip to Hollands Landing hoping to find a coffee shop. Not a bloody thing! The place was shut and derelict. By this time the wind had grown a little stronger and the return trip to the turn off was hard going. With absolutely no towns I got no drinks or food and relied on my water bottles and nut bars to see me through to Bairnsdale for my next stop. By this time a light drizzle was in the air but not enough to get the wet-weather gear on. Checked into motel then went in search of beer and food at the local RSL. Distance today 99km.
Saturday 20th. Again a ride through town to the start of the East Gippsland Rail Trail. Another sunny morning and favourable breeze. Made Nicholson in good time so pressed on up hill to Bruthen for a tea and toast break. Topped up the water bottle as I knew there were no more stopping points for the rest of the day. Set off out of Bruthen to the start of a 12km grind uphill all the way to the turn off for Lakes Entrance. Managed a modest 12kph for the climb. At this point I turned off the rail trail and rode along the Gippsland Lakes Discovery Trail. This is a much narrower bush track and mainly used by walkers. Some sections were very steep and I resorted to pushing the bike. Part of this track was originally a tram way to ferry rock from a quarry down to Lakes Entrance so this section was very pleasant as it was reasonably level. However the 25km on this track took me 2 hours. Eventually reached Lakes Entrance for my overnight stop. Distance today was 75km. Great motel with swimming pool to sort out the legs.
Sunday 21st. Another fine morning. Set off to retrace the ride along the Gippsland Lakes Discovery Trail. Knowing what I had ridden down, I knew today would be a hard one. Straight up a 2km granny gear hill out of town followed by 6km of ups and downs before reaching the tram way section for a bit of respite. Had a look at the quarry before tacking the most difficult part of the track. Panniers off, push the bike halfway up the hill, back down and take panniers to the top of the hill, down again and push bike to top of hill. Reload and set off to the next uphill which I managed to push up with all gear intact. Finally arrived back at the Rail Trail 2 hours later. This section of the Rail Trail is also very hilly. Where the railway crossed ravines they built bridges but these are now unsafe so you have to ride down into the ravine then push your bike up the other side. There were three of these today. Next stop for lunch was Nowa Nowa where I spent an hour looking round the market and having lunch to top up the energy. Continued on the Trail and finally reach Orbost at 4.00pm pretty well knackered. This was my longest day as far as time was concerned, eight hours. Distance today 87km.
Monday 22nd. Arranged pickup to drive me back to Bairnsdale where I caught the train back to Dandenong then rode the 20km back to Chelsea.
The rail trails were hard-packed sand and gravel and, when dry, fairly easy to ride on. I spent 236 km on gravel and 139 on road for a total of 375 km for the trip. During the trip I saw many varieties of parrots and other birds, a couple of very large goannas, roos, rabbits and one or two humans during the rail trail sections. Enjoyed the trip though most people say that I am a masochist or nuts.
Pedro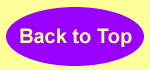 For a quick report, I'll just say "Went there, and did that".
For a longer version; With the stiff southerly breeze I had to make amends for missing out on last week's ride, where my strava time was taken easily from me going up WBD. I started at The Entrance, and had to get the "Strava run" in before meeting the rest at the Co-op.
A few remarks about how sweaty I was, from Doug, Ken, Ric and eventually John D, when I met up with them. As usual nobody wants to decide a route, but we all agreed that, with the wind, we would not go North and battle it on the way home. As John D put me as ride leader on the sign on sheet, I delegate him to select the route. As a few missed last week's ride it was opted to do the same route. So down Marks road into Wyong, Ken leading the way, pushing us along at 28Kph.
I hope Anne D isn't reading this, because a young lady 'P plate' driver, got quite up close and personal to John D. as we rode along the old Pacific Highway towards Kangy Angy. These young women love the men in Lycra, especially John!! Ric gets very jealous you know. So down Enterprise Drive we went with John leading, his testosterone pumped. Round the bottom edge of the lake and into The Entrance for coffee. Couldn't believe it, the place was dead, a choice of tables in the shade. By the time we left a few places had filled but you could hardly say it was bustling.
Ken departed from here, to take a short cut home. Ric took the shortcut up the path onto the bridge, and for his effort found a very nice bike pump on the way. Doug, John and myself went the long way round by road to the bridge. It was on then, John hammering away up past Magenta Shores, Ric in hot pursuit with poor Doug left at the back wondering if he had put the wrong aftershave on. Like the TDF, the breakaway eventually gets reeled in. None of them had it in them by the cemetery. Trouble with going so fast is we were back at Jenny Dixon at 11.50. Not a Coaster in sight. John took an amble down to the beach, Doug and Ric went home, and I decided to head back down WBD. Coasters didn't get back to Jenny Dixon till nearly one, by that time I had made it back to Enterprise Drive and had to wait half an hour for my pickup. A good satisfying fast ride which wasn't too hard.
Chris
Warm night, warm day, windy (see Seabreeze® Graph below), cloudy and sunny. Sixteen cyclists (see above) appeared at Jenny Dixon Reverse, plus Karen who parked her car here then rode down to The Entrance and back as that's all she had time for in the face of family demands. This time we all had Xmas decorations on (see below).
With the 20 knot southerlies we again chose Farm Gate Café as our destination, and agreed on an interesting route there and back. I led the outward leg, with Mike as tail, and Irene took 'em home. To start off we rode up to Budgewoi then around the Budgie Lake to San Remo, mostly with tail winds. At the bridge over Wallarah Creek we headed towards Charmhaven along the highway, crossing safely at the nursery. We rode through the nursery, stopping to inspect the new café therein, giving it our housewives' seal of approval. Then back onto Chelmsford Road to Arizona and Hakone Road. We always go the first road left from here, after years of using Waterside Drive, on account of the new road is now open. It's nicer with views of the nice wetlands infrastructure. Right through to Sparks Road and across to Warnervale Road and down to Warnies.
A pleasant ride along the beautiful bike track to North Wyong and Café where we had a lovely morning tea. I love riding in there and yelling out "Table for sixteen, please!", and it's always ready for us.
Going back, as I was hiving off home halfway, we made Irene leader and formed a support crew for her. At Johns Road she tried to take us along Pollock Avenue, so she's still learning. So down to Orchid Way and through Wadalba and onto Wahroonga Road, up Hughes Avenue for variety, and down Walker Avenue where I left them to it, while the main péloton turned right at Kaye Avenue, Kanwal, through to Jacqueline and onwards, I know not where, but assume the best unless I hear to the contrary.
A good ride with interesting diversions, a great crew and nice conditions, thanks everyone for making it so.
Danny
Under cloudy skies, 26 adventurous souls came out on their bikes today. Lyn cycled up to the co-op, said hello to everyone, then cycled home again - she did well cycling over 2 very windy bridges, twice. Linda was the only person (and bike) to look resplendent in Christmas décor today. So we took a photo, and gave a her a clap at lunchtime!

Nice to see Heinz travel up to join us today. Today's ride was scheduled to go to Buff Point for lunch but due to the windy conditions, it was wisely changed to lunch at Mackenzie Park, Budgewoi, instead. Col got elected to be Chief Organiser and dear Doug did his usual reliable sweep job. So we ventured off down Marks Road with no Danny to race us through Craigie Park! Down to Minnesota Road and eventually hitting the M1 going in the opposite direction to what we normally do.
It was at the junction here we got harassed by the Jenkins Antenna van again. The last time was Nov 26 when he harassed a driver for not overtaking our cycle group in the middle of Toukley. This time he was verbally abusing us out the window, plus doing his road rage bit. Merry Christmas mate, but somehow I won't be using your services in the future! Then onto the Link Road when John decided to throw a missile out the back in the shape of his pannier! Ralph, Merrilyn and Linda, immediately behind him, managed to narrowly avoid it but then it got wrapped around the derailleur on the tandem and dragged along the road until our brakes managed to stop us! (Actually I aimed straight for it and Irene pumped the back wheel up and down as best as we could!! - Chris). A forlorn-looking John came walking back as we picked it up and noticed a big rip in the outside pocket. Unfortunately his phone got badly damaged and will certainly need a new glass front at least.
At lunch, somebody stated that it's better he scraped his phone rather than his skin and John retorted "I can grow new skin but I can't grow a new phone!!!". So after this drama, Col expertly lead us through the labyrinth of streets around Blue Haven and what a sight for sore eyes to see nearly every 2nd house had lovely Christmas decorations out in their front gardens. It would be lovely to visit there in the dark!
From here, we found our way to the bike path all around the lake edge at Buff Point and Budgewoi to lunch. Doug branched off somewhere prior to this and Mike took on the "sweep" job. Col and Diane departed the group after lunch to head home and John took Col's spot to get us all back safe.
Thanks to Col, Doug, Mike and John for helping to keep the group together today. All up, 46klms ridden and despite the Southerly breeze, I'm sure I wasn't the only one enjoying the much cooler, more refreshing weather conditions today. Thanks to everyone for joining in the ride today.
Irene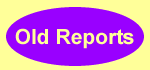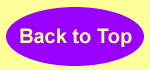 Home Page | What to bring | Where to find us | Ride Calendar | Photo Gallery