Toukley and District Cycle Club Inc
Ride Reports and News — all cycling events
TDCC - CCTCC - Friday Skylarkers - Norah Head Coasters - Tucker Tours
Contributions invited - send to toukleykayakers@gmail.com
Navigation Bar









Next scheduled rides:

Sunday ride CCTCC - 0900 each Sunday at Wyong (Rotary Park next to the bridge) or Gosford (near swimming pool, in Masons Pde). Check here for venue. Sunday 27 April, meet at Gosford at 9.00am, ride to Brooklyn.

Wednesday ride TDCC - Main Group - Every week at 0915 at Gorokan Fish Co-op. Check here for away rides or changes. April 23, Ride to Pindarri Ave, Berkeley Vale. Lunch at Bluebell Park.

Wednesday ride TDCC - EazyRiders - 10.00am Wednesday at Gorokan Fish Co-op, for an easier ride, about 30km. Check here for out-of-town ride venues.

Regular Friday Rides:
1. Skylarkers ride - Fridays at 0900 at Gorokan Fish Co-op at Toukley Bridge for a faster ride of 60-80km.

2. Norah Head Coasters – Meet at Jenny Dixon Reserve, Norah Head, cnr Bungary Road & Park St, 9.00am Fridays – moderate pace 40 km. Please check here for out-of-town rides.


Reports-
Another fine Sunday for riding, meeting at Gosford lions park 14 keen riders turned up. Welcome to our new member Simon M and good to see Paul A again for a ride. With Melissa leading and Narelle as sweep off we set on the ride first regroup was up from the marine rescue service then onto Woy Woy for a regroup and a loo stop.
We followed the bike path around the waterfront, there were a lot of families out being a long weekend and the bike paths were busy. Not far from the boat ramp a dog ran in front of Sue wow!! That was close!! Thought she was going to hit it.
Next we were heading around to the Rip Bridge and along Empire Bay Drive to the Gosford u-beaut bypass for cycles (dirt track/gully with rocks and crap) and around to the sports field then Kincumber bike path to our well deserved coffee stop at Davistown.
Totally restored and full of caffeine we set off again around to Saratoga and the shortcut over the hill (walking track). Paul & Paul, Doug, Simon, Merrilyn rode over and around to meet the others but no one showed up. Graeme had a fall and cut himself up a bit riding over the short cut.
Finally we were all together again and set off for the final leg to Gosford. Doug left us at Green Point to catch up with family and Peter left us at the lights on Central Coast Hwy and Avoca Rd to ride home from there. We all arrived back at Gosford, it was a lovely day for a ride, beautiful weather and a lot of families out having picnics & BBQs.
Hope you all enjoyed the ride and happy Easter all, Graeme hope you cleaned up your wounds and that your OK.
All the best
Paul M.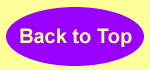 With overcast skies, 10 riders arrived between 4.15 and 4.45pm to ride along the Fernleigh Track to Adamstown. At Adamstown we rode over the rail crossing then continued along the cycleway past Kotara Fair to Raspberry Gully. By this time darkness had set in. We returned through the tunnel to be greeted by light rain on the other side, which quickly stopped by the time we reached the road crossing. When we returned to our cars we all loaded up and adjourned to McCafé for coffee and fast-food top up. A very pleasant ride enjoyed by all. 38km.
Doug
Twenty-three riders rode from the co-op through the back of Toukley, then on to Budgewoi and then Elizabeth Bay. Four riders opted to ride through the SRA, the rest continued to the highway, then on to Catherine Hill Bay. Paul Murray had a blowout on his rear tyre, which caused the usual delays. We took the Murray's Beach turnoff and rode the Old Pacific Highway and backstreets to Swansea for lunch.
Sue had coffee, cake and Easter Eggs waiting for the riders to arrive. After lunch as we were ready to leave, it was Lance's turn for a puncture. Puncture repaired, the ride continued through Swansea's backstreets to Murray's Beach then on to the highway and returned to the co-op via The Corso. I am pleased to say, all without rain. Thanks to John D for leading and Col for riding tail. 68km. Have a safe & happy Easter everyone.
Doug & Sue
Well only two people turned up for this ride. Pity for everyone that missed out. It was red hot with average temperature of 8.6°C. Even the sun was out. No hills, hardly any traffic. Set off from Spennymoor Heights, Chris leading, Irene as sweep. Down to Tudhoe via the bike path. Past the rapeseed fields, (Paddocks in Oz). Out to Croxdale. Then back through Tudhoe village and round the Park back to the start. 10 klms all up No Punctures. Irene's bike is like Irene, bit expensive, little bit cranky and hard to mount at times. Even though it was across the other side of the world, anyone is welcome to join us.
Lola [?]
Well Sunday turned out a good day as the rain held out for us. Twelve of us all gathered at Wyong and seeing Danny needed to take it a bit easy and heal after his operation he handed the lead over to Paul M. - Destination Newcastle!
After a short briefing we set off with a good tail wind which helped to keep the pace going. On the way ran into an old club member John Hallett who asked if he could tag along. Arriving at Toukley we were joined by Doug, Peter, John and Anne Daley, and Danny was there to wave us off. Next stop was Noraville where we left Narelle as she had things to do, then up to the Pacific Hwy where Richard turned around he also had other things on, so onward we went down the Pacific Hwy to Swansea and McDonalds were we had coffee and a bite to eat. John and Anne's son Dan met up with us there and rode the rest of the way with us. And still the rain held off.
Up the Hwy to Belmont then on to the Fernleigh Track where we all rode it at a comfortable speed to meet up at the end of the track, then Roy Posford left us to head off to the steam fest in Maitland. Then we followed the bike routes to Newcastle, arriving at Newcastle all safe and sound. Thanks to Trevor for sweeping and no punctures (Wow!).
Well done guys! We all kept up to a nice pace with a tail wind all the way and thankfully no rain.
Paul M.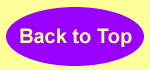 Coasters - at least 12 riders applied to ride with us today. All applications were successful! Eventually we decided to ride out to Lizzie Bay and Lake Munmorah the suburb, and Chain Valley Bay before heading back to Budgewoi for coffee.
Mike led us up LBD nearly to the highway, then we turned left into the houses where we found the bike path by the lake, and followed it to the retirement village up the west end. Barry was our sweep. In Dianne Crescent Carol had a puncture which was hastily dealt with by amateurs, coming undone again in Buff Point later. Barry also had a flat, and being at the back didn't have any guys to help him. However Viv came to the rescue and fixed it. As we were finishing up Carol's second puncture I was watching them from a nearby seat, and even though I was at least 2 metres away it was I who noticed the tube trying to force its way out of the tyre as they were pumping 100PSI into it. Stop!! Whew!
We did glimpse the Skylarkers as they swept past on LBD heading up to the SRA lookout. Ric, Lance, Doug, John and Nigel were heading up to Cams Wharf, then Nords and back through Catho Hill Bay. Doug stopped and waited for them at Catho turn-off, discretion being the better part of valour, as he is doing the night ride tonight up Fernleigh Track.
When the Coasters got to the highway out of Colongra Avenue, we turned towards the city and right at Tall Timbers Road, back up Scaysbrook Avenue and along the bike path to Carters Road, which took us onto the footbridge and over to the other side of the hwy where we started our city-oriented ride again. All the way down to San Remo where we went through the Armco rail at the bus stop and down Emu Drive to the bike path at the river. By the time we all got to Budgewoi again we gave up on the Canton Beach café and just went to Lakes Beach where we found the Skylarkers who had beaten us there, not surprising really as they were averaging 28kph while we were only doing 20 not to mention all the stops. After a very pleasant m/t-lunch we all headed for home. I don't think you're going to get a Skylarkers report due to the lack of volunteers, so this is it. Late news - just got a report from Lance!
Thanks to all riders for their company and support.
PS I got into trouble from everybody, especially the Nurse, for riding only 7 days after my hernia op. I'm now going home to sit quietly for at least 2 weeks, promise!
Danny

Skylarkers - Well after some overnight rain the day dawned fine and clear with a brisk N/W breeze. Five Skylarkers turned up for the ride John, Doug, Ric, Nigel and myself . Everyone was a bit hesitant for a decision where to ride with Ric, Nigel and myself having done big rides on Wednesday and John and Doug doing the Fernleigh Track ride later this evening.
Decision made head north because of the prevailing winds so we could come home with a tail wind. So we headed up through Toukley onto L.B.D. with John and Lance sharing the lead and to our surprise who should we see up in front of us - the Coasters. So we upped the pace to catch them and to our surprise who would be leading them, along way out in front - Danny, a week after his hernia op! Amazing!
After L.B.D we headed into the S.R.A. No records here today with all taking it easy and enjoying the views. Then out onto the Highway heading up to Nords Wharf/Cams Wharf with Doug having us all laughing saying something along the lines of "how his legs keep telling him they don't like hills and how stupid he is for not listening to them". So we headed off to Nords wharf with Nigel, myself and Ric arriving at the turn off with John and Doug no where in sight. John had got a flat picking up the biggest staple in his tyre he'd ever seen. John arrived at the turn off, no Doug! He had decided to wait for us at the Catherine Hill Bay turn off saving himself for the evening ride.
So we set off again through Nords Wharf across to Cams Wharf, back on the highway. At this point we were going to head into Catherine Hill Bay but the last pinch climb out of Cams got to us all so we just headed back down the highway to pick up Doug, where we decided to head for Lakes Beach café. The call for caffeine must have been strong because the race was on back down the highway and L.B.D with Ric winning by half a wheel over some imaginary line. Oh well, we all had a laugh over that one.
So we all regrouped at the Café to our surprise to be joined by the Coasters. From there we all went our separate ways heading for home. To my surprise Nigel decided to give me an escort home what a gentleman, so we headed off down W.B.D to the Entrance onto Bateau Bay, where we decided hey let's just climb Crackneck which turned into a race to the top!!!!!! After coming down Crackneck Nigel and myself both headed for our homes. Nigel still had the return trip back up W.B.D.
A good ride for all involved.
Lance
Along the Ridge Somersby Store to Kulnura - return on a circular route approx 42.5km.
Unlike the previous appearances on the program when this ride only attracted approx. 12 and 8 respectively, 23 turned out today. I really enjoyed the ride as the previous two occasions I was only able to be 'Peggy', supplying the tea and coffee.
It was far too early to have lunch at Kulnura store as planned as our progress had been uninterrupted by punctures or mechanical failures, so we rode a further km to a haunt of Nige's, an old servo where the service was friendly and prompt, the coffee good and the cakes looked yummy (I was a good boy and refrained from cake!) Plus there were quite a few motorcycles on display as this is a popular caffeine stop for motorcyclists, hence Nige's knowledge.
After a reasonably cool run out under a thin layer of cloud, the return was warmer as the sun began to dominate the sky. The roads are narrow with zero shoulder for most of the distance and the big trucks daunting but respectful and safe. How is it that on quite a few occasions queues of traffic formed up behind us because of the tightness of the road and there was no abuse or horn blowing from drivers, or pushing us off the road? Patient country drivers far away from the hoons and the angst-ridden coastal drivers (I use the word advisedly)? Thanks people!
The scenery is a huge change to our usual routes and one gets to see more than when keeping a car or motorcycle on the road along here, it will be a shame to see this rural area go under housing as Sydney sprawls. Worthy of note was that Lance and Nigel rode to the start from home - up Dog Trap Road if you don't mind, rather than the woossey, noisy M1 (old F3), and took a flyer home via Bumble Hill. Two Iron Men among us!
A trailblazing Wednesday ride, two coffee opportunities, the second with our lunch being taken at Somersby Store. Is this the way of the future - watch this space. A very interesting fun O-O-T ride ably led by El Presidente, Birthday Boy Pedro and tailed up by Patient Doug, thanks to you both.
Cheers
Mike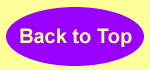 Slide your cursor over these thumbnails to see big pics.
Well, after the rumours on Wednesday about Skylarkers doing Dog Trap Road today, only Doug and Cindy were raring to go when I turned up this morning. So after doing a shortened [non-existent] version via Dog Trap Rd we joined the Coasters a bit on the late side.
Cindy, having burnt herself out on Dog Trap, parted for home. It was trying to rain, and as we made our way up to Budgewoi Roundabout, Chris got a puncture in the rear caused by a bit of wire. Up Lizzie Bay Drive and by the time we crossed the Pacific Highway on the pedestrian bridge no more rain. The hunt was on for one of the volcanic trees for Richard (The Lava ones). At Chain Valley Bay Park, we found one.
Then it was suggested to go to The Secret Café. Had no idea where that was but soon learnt it was at Charmhaven across a busy Pacific Highway not far from Charmhaven Park. During coffee Col got a couple of texts, one from Danny to let us know he had been let out. All 9 of us then proceeded to Danny's house. There he was telling us the story of him being held in high density ward. We worked out that it was really High dependency ward. As Danny was waiting for his lift home, he shuffled down to the little kiosk, where he ordered a Sundae for himself, then shuffled off to pay for it at the counter. The young lady who was making his Sundae, called out to Danny "Crushed Nuts??" " Nah" says Danny "Hernia Op!". [Hah!]
After departing Danny's, we went through the backstreets of Lakehaven I'd never been before. Carol's turn to get a puncture, another bit of wire. Doug and Col then went off, Col's other text was a gramma pie was being delivered. The rest of us, Paul F, Pam, Richard, Carol, Vivienne, Irene and Chris, returned to Jenny Dixon Park. A really enjoyable ride despite the weather, led by Col and Richard Sweeping. About 37 Klms for the Coasters. Now I know where the secret café is.
Chris
PS From Danny: Had my surgery last night and today I'm walking around as usual, just a bit sore in the groin. Keyhole surgery!
Lots of people today, I forgot to ask how many, about 25, including a couple of visitors, Jane and Diane. Diane is training up for a 200km anti-cancer ride in October, over 2 days, so good luck to her. Jane has just moved up to Woy Woy from the city.
Peter led us out on a beautiful warm sunny day towards Noraville for our first stop at the cemetery. Doug was the sweep, thanks to both you guys for the skills and effort involved. Down WBD like bats from hell to our next re-group at Roberts Street in North Entrance. From there we wove our way around the bike path to Tumbi Umbi where we saw the new bridge, installed last night by 200 tonne crane. A short stint then to Mingara and up Hansens Road and right at Leetes Lane which contains our hilly section for the day. This is a very pleasant section of rural-type, horsey farm road.
Lunch was not long after at Bluebell Park where coffee was available at the shop. Back to Chittaway where we took the detour around Church and Lake Roads to Tuggerah. Pete surprised us again with a variation on a theme, using Gavenlock Road for its whole length to transport us back to the railway bridge. The toilets at Wyong are finished with new paint and gates that are open. Getting pretty tired by this stage, as Pete took us up Pollock Avenue to Jensen Road, for its whole length, then back to the co-op by the usual route.
Thanks to everyone for their company, and especially for their good wishes for my surgery tomorrow.
Danny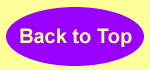 John D has a report of Wednesday's Boys' Ride at Cowra, at the end of Irene's report. Click here. Irene's photos have come back. Click here.
See Irene's report on the TDCC Cowra ride holiday.
Click here. Photos are here.
It rained during the night but this morning it was a beautiful clear sunny day. Twenty-three riders formed at Wyong, quite a few being visitors but still a record turn-up. Steve was our leader, with his wife Sue being the tail-gunner, as we wove our way down to Chittaway and The Entrance. Alan had a fall when a pair of old dears forced him off the path, then he hit the edge coming back. Elbow and knee damage occurred, finishing the day for him. A neighbour saw what happened and went home nearby to return with dressings and comfort for Alan. Then Peter rode home with him, fortunately only locally. Shame!
At The Entrance we rode back up to Toowoon Bay and Batto Bay before grinding up the notorious Crackneck hill, which is 3 big hills actually - a tough challenge. Merrilyn was way ahead and I caught her, but couldn't make that final assault as she was too relentless, just churning up the steepest hill in her inimitable style, well done Mez!
We rolled down the hill again to Batto Bay shops for coffee, after which the Toukley crew, Doug, John, Peter etc rode straight back to finish their circumwhatsit, having ridden to Wyong for the start. I drove to Wyong from home, and finished the ride there. Steve took us through a circuitous route back to Chittaway, involving Cresthaven Drive and other detours, along Wyong Road to Mingara before re-joining the bike path, or Lakedge Avenue.
Fifty kms of well-paced ride in perfect conditions and with wonderful company, thanks to everyone who participated.
Danny
It rained all day yesterday, and was raining this morning up till 9.00am. However, four of us turned up at Jenny Dixon Reserve ready for a ride. I drove my Pajero there, but Col, Ken and Paul F rode their bikes from at least 10km away, therefore adding 20+km onto their ride.
The rain cleared but it remained cloudy and threatening all day. We rode over to Budgewoi and up Lizzie Bay Drive, into a gentle NNE breeze. At the highway we rode over the pedestrian bridge and straight down Carters Road to the CVB bike path. At Tall Timbers Road we entered the shopping centre for coffee at Jamaica Blue. I don't know what it is about their coffee, but I could only drink a quarter of a big flat white. Col couldn't finish his either.
After a rest and a chat we rode down to Doyalson and down Scenic Drive all the way to Budgewoi, for a change. I wouldn't take a big group down that road, but with four experienced riders you're less likely to lose too many at once in a crash with a tip truck. Soon we were back at JDR after completing a gruelling 30km ride, not too wet but covered in grit from the road.
A good brisk ride when we thought we weren't getting one at all.
Danny
Just to let u know we all arrived yesterday safely despite some of us going through heavy rain at bathurst and some of us being hailed upon! 28 of us in all. Snake crossed the road in front of the car and we saw a very big dead wombat. Hans cycled up from Greenwell Point and Crookwell the previous few days. All for now.
Irene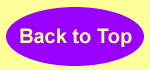 A small select group of élite riders today, viz Danny, Mike, Col, Ken, Azy, Tony H, Karen, Paul M and Paul F. The latter Paul suggested we ride up Yarramalong Road for a bit, then back to Tuggerah and continue around the lake with m/t at DCE café. This sounded good to everyone, so we headed down Marks Road and onto Jensen Road before stopping to admire the renovated toilet block at Wyong. The painters were there and it all looks spiffing. The little alcove at one end is apparently going to be a storeroom for the canoe club, so Paul M says.
From there we rode under the bridge and along River Road (the real one) to Alison Road and onto Yarramalong Road, heading upstream to Bumble Hill. We didn't quite get that far, turning around 1500 metres up the road, to come back to Old Maitland Road and along there towards Tuggerah. We didn't get there either, turning off at McPhersons Road for our usual jaunt through Mardi, coming out at Johnson Road and crossing Tuggerah Strait at the lights onto the bike path to begin our circumnavigation in earnest.
We kept up a good speed all the way, with me leading, thinking sometimes that I was leading the skylarkers. At one early stage we averaged 22kph. We kept this up, sticking to Edgewater Road and on to Picnic Point, where I tried to balance my bike on a tree root while I went to the toilet. Col said he would hold it for me but I said that wouldn't work either. We had m/t at DCE as predicted, and the management had no qualms about Col and Karen eating their Salada bikkies while we drank coffee and ate banana bread. They can't do enough for us there. Their little waitress Kylie is still pregnant, not due till May but looking like she's giving birth to a torpedo in the meantime, so we were told. This as you will remember from previous postings is a $10000 in vitro baby. Good on her and her hubby!
After coffee we rode to the toilet near the Rescue station on WBD near the Sensory Gardens. A few of us didn't stop but kept on riding, setting me a big task to rein them in before the cemetery. I caught Col and Karen fairly soon but couldn't catch the others. When I got to the cemetery I realised they were Paul M and Ken, so I was lucky to even sight them, but I did leave the others behind. Col of course was being chivalrous as he would not normally let anyone go past him.
The conditions were excellent with cloud cover, 24°C and 3 knots of southerly breeze. You don't need 27 riders to have a great ride. Thanks to all and well done on keeping together despite my efforts to string you out.
Danny
Fifteen members met at Wyong including Marshall who rode with us to Wyongah. Excellent conditions of up to 27°C and no wind, sunny and warm. Melissa led this ride and Paul M acted as sweep.
Not much happened on this short ride, we just followed the river to Tacoma and continued on to Gorokan Peace Park. Melissa then led us up to the Beachcomber and around past the sailing club, along the bike path through the caravan park and up to the cemetery. From there it's only a quick ride to the Lakes Beach café where we had morning tea.
A gentle ride along the bike path from Budgewoi to San Remo and back on to the Pacific Highway which we followed south to the nursery near Bunnings. After carefully crossing the busy road we meandered down to Hakone Road off Arizona to the Warnervale Wetlands bike path, following this through to busy Sparks Road where I left the others to go straight home, as I had already ridden down to Wyong to the start. An enjoyable ride, thanks to everyone who came with us, and thanks to Mel and Paul for looking after us all.
Danny
Nigel, Ric, John D, Ken and Chris turned up at the Co-op with rain spitting and puddles everywhere. It was decided to do the Kangy Angy run, Marks road, Tuggerah, Ourimbah, Enterprise Drive, over to the Entrance for Coffee, then return via WBD. It rained intermittently to Ourimbah, which wasn't too bad with the temp around the 20° mark. A good consistent pace all the way round at an average of 25 and a half clicks.
John had a car (Supra or Commodore) try to come out at his favorite roundabout on Enterprise Drive. Bit of yelling and the car stopped. Just before Coffee we managed to educate Ric about the trees that grow on the Lava at Bali. They are Lava Trees or toilets for those who don't understand! Poor Nigel got all the work up WBD, we made him work hard before passing him just before the cemetery. A great ride!
Chris

Hi Danny,
We missed you today. [Sorry, Irene, I had forgotten I had an appointment with the cardiologist at 10.20am, and had to take Marie to the Halekulani Bowlo first, so I didn't even have time to bring the sign-on sheets which I had printed for you and the Skylarkers!]
Coaster's Ride - 21.03.2014: We had only 9 people turn up on this overcast day with a few regulars missing under the guise of "packing for Cowra". Those who braved the clouds were Viv, Carol, Karen, Paul F, Col, Warwick, Peter, Barry and myself.
So we decided to visit Shelley Beach SLSC for our coffee, Peter kindly taking up the lead and Barry held up the back end. On our way down WBD, we saw Paul M cycling up in the opposite direction and he immediately "chucked a Ueee" to come and join us. This boosted our numbers up to 10. There was plenty of glass to avoid down WBD and I conveniently got a puncture at the end which turned out to be a big staple thingy. We were able to pull into Mini Street to fix me up and Chris is currently fixing the double hole as I write!
Continuing on, we turned right after the Entrance Bridge and onto the cycle path to Long Jetty. Crossing Wyong Road at the lights, we went round all sorts of back streets eventually leading to Batteau Bay then Shelley Beach. We spent about 50 minutes fueling up with muffins, raisin toast, cake etc. in preparation of climbing that very steep hill out of there!! Eventually we hauled ourselves out of our seats and back up WBD including Paul F who'd already ridden up there once this morning. Paul M also came back with us and then continued to do more riding round the lake, so he would have plenty of kilometers under his belt today. We got back to Jenny Dixon only to find the Skylarkers were already there waiting for us.
Well, it was a top day in top company and despite being humid, the clouds made it more comfortable. A total of 41klms, an average temperature of 24°C and an average moving speed of 19.3kmh. Thanks to Pete and Barry who looked after both ends. I suppose I'd better go and pack for Cowra now!!
Irene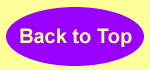 Another brilliant day for the Toukley mob, with sunny skies and a top temp about 27°C, and a slight southerly breeze. Twenty-seven riders amassed at the Fish Co-op before we took off towards Charmhaven and Doyalson.
Some woman in a white Commodore went berserk on The Corso, blowing her horn for a minute continuously as she tail-gated someone else and tried to terrorise us bikies. Psychotic idiot! We just ignored her.
Up to Doyalson and beyond to the beautiful Shores of Kingfisher and onto the bike path at CVB. Then a ride up our favorite dirt road, the Link Road, and east along Kanangra Drive, another classic awful road, to the Pacific Highway where we rode straight across to Blue Wren Drive and down through the SRA to Elizabeth Bay for lunch. The café there has been renovated with a coffee machine and everything.
The Eazyriders joined us later at lunch, a good ride for them. Pedro led the ride with Doug sweeping up the back, thanks to both of you. It takes an effort to keep 27 riders under control, but we are very well behaved. We rode back through Budgewoi and up the Budgie Road to Elizabeth Drive, Noraville, and on to the cemetery, before we headed back to the start. Thanks for a good ride and sublime company.
Danny
It's Monday and I just heard from Nigel what happened on Friday to the Skylarkers. The 4 cyclists of the apology rode to Mandolong Road, Morisset, and south-west towards Jilliby, and on the dirt section Ric's hanger broke off, stopping him in his dirt tracks. Nigel then rode home to get his van and returned to pick up Ric and his bike and take them back home. Good work Nige! The other two rode back with Nigel to Hue Hue Road then went their own way. Ric waited for Nigel for 2 hours and 10 minutes.
All night I tossed up whether to go with the Coasters or the Skylarkers, finally plumping for the former, but I don't know why. Easy option I think! I passed the Fish Co-op and there was no-one there at that early hour, but as I rode up Main Road I passed all four of the riders who I think made up the day's hard riders (Nigel, Ric, John and Lance), yelling out something about my grandmother as I went past.
At Jenny Craig Reserve sixteen of the coasters were there, 3 wearing the old club shirts and 3 the new ones, the rest in mufti, as was I. Hey, it's Friday! To avoid me taking any shortcuts to get home they decided on lunch at Shelley Beach surf club, after a trip to Batto Bay. Paul F was leading this ride, with Annie D sweeping up, thanks guys! That makes the ride about 40km I think, with an extra 16 for me via Lake Haven.
Weather was warm and sunny (28°C) with a perky northerly blowing to make us earn our points coming back up WBD. Amazingly Karen had another puncture coming down WBD, so Paul went to his car nearby and conjured up a new tyre for her, which we fitted at Roberts Road before going any further. That should end Karen's run of flats, which is very long and wretched.
Heading back up WBD after lunch, I was leading and Linda was close behind, so that she nearly ran into me when I signalled to stop, and pulled over. There was a large bed blanket in the middle of the road, which cars were carefully avoiding as they flew past. I recovered it and hung it in a tree, as I remember what happened to a towel which I left in the middle of the Pacific Hwy at Swansea (I didn't put it there, just left it). It wrapped itself around a car's tailshaft, jamming it and was smoking by the time the driver had to stop a few k's further on, right in front of us. Nigel got under the car and cut it away, while I stood by and thought I should have picked that towel up!
Linda got a puncture on WBD, caused by a patch she had put inside her tyre to protect it. Everybody passed us there, including some very tired girls who were struggling into the headwind. After passing them I went straight home, after chasing someone who turned out not to be one of us up to Norah Head roundabout.
We heard on the phone that the Skylarkers had some trouble miles from anywhere, when Ric's derailleur fell off, so Nigel had to ride home to get his truck. See more in Monday's report above. A good ride for the rest of us anyway, thanks to everyone for their company.
Danny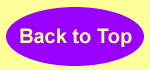 Over 20 members gathered at the Co-op, with John D leading and Boston Bill looking after the tail-end. (I can name 19, and I'm sure there were a few more.)
Weather - warm (up to 30°C), sunny, humid, no breeze. Down to Marks Road and up Murrawal Road to Johns Road and the highway, then along to Watanobbi and through the sweeping lengths of Britannia Drive and De Lisle, Casey and Cutler vice-regal roads to Wyong, where someone had a puncture. Following the repair we continued up Anzac Avenue to Alison Road and over the Motorway to Woodburn Park for a rest.
The plan was to continue right along Old Maitland Road to Tuggerah, which includes a couple of nasty hills, and dodgy bike lanes. Fortunately John took pity on us and took us on our usual short-cut down McPhersons Road to Mardi, where we ducked into the suburb and after only one mistake found our way through to Johnson Road and the Tuggerah Strait.
Not far from there to Tacoma, after a breath-taking high-speed dash along Wolseley Avenue, with Nigel, Col, Ric, Lance and Danny, to the footy ground, where there are no seats whatsoever, or clubhouse, but plenty of grass and shade, and toilets. After a very pleasant lunch, which included bottled water and staminade to drink, we packed up and headed back along Tuggerah Road (I'm not looking these streets up, so sorry if they're wrong) towards our starting point. I hived off at my usual place (the roundabout) as I live up that way, and waved goodbye to everyone, except the tailenders who weren't in sight.
An excellent ride, not too hard but with plenty of good hills for the energetic, and the others. Thanks to John and Bill for the professional guidance, and everyone's friendship and company.
For those interested, I'm booked in to the Wyong Hospital on 3 April for my hernia repair, which is something like mending a damaged tyre.
Have a look at the photos from Sunday here.
Danny
By kind permission of AbbeyDigital photo company, we have some pictures of our members last Sunday. Click here.
Well, I didn't ride this ride, as I just spent a couple of days in hospital before a hernia operation later this week. But I did drive up to Belmont and Speers Point to check on everyone, and to collect my T-shirt from the organisers.
I timed it well as I arrived at the Belmont fruit stop just after John D, and before everyone else, except Paul M who must have been on a mission to finish first and had already gone. Soon after I arrived we were joined at the fruit stop by Annie, Dan D (John and Annie's son), Margaret, Linda, Melissa, Fred W, Trevor and Paul F. Karen came a bit later due to a puncture which was mostly repaired by a couple of ladies who stopped to help her. Trevor, from CCTCC, was in a bad way with vomiting and frozen legs due to a fever or something which he has copped. I offered to take him to Speers Point in the Pajero but he declined. He felt better later and finished the ride without further incident, except for not being able to ride up the first part of Hospital hill due to legs not working. Everyone else seemed OK and duly set off on the last and most enjoyable leg of the ride. As I was leaving Belmont, Roy P from CCTCC came up to say hello, and to give me some medical advice, thanks.
At Speers Point we all met up again, along with Richard and Pam, and Fred's family. We all enjoyed the lunch provided (at least I did, seeing I had paid for it!) and spent some time chatting and winding down. The weather was near perfect, sunny with some clouds, and a temperature of 28°C and no wind at all (at least I didn't feel any in the Paj).
The two clubs were well represented and the riders a credit to them. Hope I haven't missed anyone. Anyone who rode the Loop-The-Lake is welcome to submit a report to this blog.
Danny
Sorry for the belated Skylarkers report. I thought, nobody to upload it to the web, until at least monday, plenty of time! Then they release him!!!
Anyway, Nigel, Ric, Lance John D and Chris turned up for a ride via Marks road to Yarramalong. Really nice morning, not too hot with just the right amount of bite in the air to keep us cool. It wasn't exactly a 'hang around' ride. Pretty fast pace all the way, interspersed by various individuals deciding to do a 'Strava Run' sprint, at various sections. One of them being, doing around 26kph along the flat, and just as we reached an up section, Lance would power it up to 30kph. Poor J.D. needs a new bike, or a new set of lungs.
Now the interesting part... Skylarkers did this ride back in July 2013. On that ride, we had Danny, and Doug. No fancy bikes then. I was on my MTB with a slow leak in the front tyre. Nigel and Cindy completed Bumble hill too. The ride, in July, was less than half a kilometre an hour slower than Friday's ride. Moral of the story - if Cinderella has to be in by a certain time, all of us old f@*t$ can keep up with anything!
Chris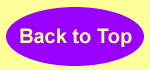 Coaster's ride 07.03.2014: Today we had only 12 and a half people turn up. In Peter's words, Col was "a half" as he only did half a ride, due to having to peel off early!! However, some of us saw Col sneaking in some mileage before we even started! Anyway, the other 12 were: Robyn, Warwick, Pam, (who rode up from the Entrance) Richard, Margaret, Karen, Linda, Lyn, (1st timer for Coasters!!) Anne, Paul F, Peter and myself (Irene).
It was decided to visit the other Warnies cafe that we don't normally go to and so Peter worked out a route towards that. That seems to be the recent culture of the Coasters - pick a cafe first then plan a ride to get us there! Peter kindly offered to lead again and Anne volunteered to look after our back ends.
So off we shot down to Budgewoi and around the glorious lake bike path where we were able to socialise along the way. Over to Charmhaven, through the back streets, crossing Sparks Road and eventually onto the nice, albeit slightly rough, track around the back of the Warnies cafe by the railway station. At both ends of this track, there's a little challenge for us all to squeeze our bikes through the very narrow gates as we didn't go around the coloured concrete blocks this time.
So we arrived at our destination where there's plenty of room for us all in the shade outside and it felt like we were on holiday as we talked a lot about New Zealand and other holiday experiences. This took a tad over an hour as we enjoyed our refreshments and didn't want to leave. Well, Karen's bike didn't want to leave as it got a puncture as soon as we had all mounted! So we found a nice operating table in the shade just outside the cafe carpark, to dissect her bike and fix the puncture. Then we continued back via Jensen Road, which is a delight to ride down, all green now and hardly any traffic. Onto the roller coaster of Marks Road, Co-op, Canton Beach, taking care to only do 10kmh through the caravan park barrier and glided home peacefully with no dramas.
The weather was good with an average of 27°C with a pleasant breeze at times and a total of 41kms. Thanks to Pete once again and Anne too for keeping up the rear.
Irene
Twenty-seven members assembled at Gorokan for a pleasant ride of a Fig.8 around 2 lakes, viz Budgewoi and Munmorah. Weather was perfect with no breeze and temperatures up to 28°C. Sunny.
Pedro led the ride, with Doug bringing up the rear. First leg, up to Budgewoi via Noraville, then back along the bike path to San Remo taking us to Highview Avenue and up Scenic Road to Doyalson. Then Peter took us a different way to usual, turning right at Colongra Bay Road, which was quite spectacular watching all the riders turning right in front of the fast-moving traffic. Thanks to the truck driver and following cars who showed great patience and good manners to slow right down and let us cross safely. Cheers!
A short ride along the bike path in Diane Avenue Reserve, then we split at Anita Avenue so Jill could go back the easy way, with Trevor riding shotgun, while the rest of us bravely volunteered to attack the big hills up Anita Ave, in many cases as practice for Sunday's Loop-The-Lake, or that's what we told them. Then we had the usual mad rush down Lizzie Bay Drive to Budgewoi which I won (on handicap due to age), then some déjà vue as we retraced all our earlier tracks to have lunch at Edgewater Park, Buff Point.
Sadly there was no coffee angel so we sucked on our water as we ate our stale sangers. Yummy! The New Zealand trip has 19 starters, which is fantastic for the club, so I hope to get plenty of up-to-date reports to show here, for the few of us who are left in Australia.
A very nice ride with old mates (nicest possible way) in sublime conditions. Thanks to Peter and Doug for containing us.
Danny
We had 4 brave souls that chanced the weather - Anne Svenson leader. Roy Collins, Judy Murray & Paul M sweep. After a briefing we decided due to the weather and the conditions of the wet roads we cancelled the pearl beach ride for a ride to ocean beach and around back streets of Umina. We started from Gosford Lions Park and proceeded by cycleway to Woy Woy then around to Ocean Beach for coffee where Ian had tables and chairs set up for us. Then off around some back streets of Umina and back to Woy Woy then back to the start. Judy turned off at West Gosford to go home then the rest of us went back to Lions Park.
It was a nice easy ride, no rain, and turned out nice weather so the Gods were kind to us, all up a 48k ride and was a lot better than sitting at home.
Paul.
I almost missed today's ride, being immobilised with gout, my good bike away at the fixer's, and my hybrid with a flat tyre, even though I checked it last night. However I dragged myself along, but left home too late for the mêlée at the Fish Co-op. I intercepted the 30 riders at the bottom of Moala Parade and we all continued the ride together.
Barry led his merry band of riders up through Charmhaven and over the creek into San Remo for our first re-group. Doug was looking after the tail-end, so we were all safe and sound. Right along the bike path to Budgewoi then up EBD to Lizzie Bay where we split up, the sensible people continuing along EBD to the highway, and the tear-arses riding up the SRA hill. I bet they didn't even stop to admire the view of Birdie Island!
I found it tough going on the old Mongoose, so I will appreciate the Giant when I get it back (broken hanger). I put on a brave face, but it was hard work! We stopped for lunch at Summerland Point, with many of us popping in to the bakery and coffee shop for luncheon requirements. Yummy pasties! The weather seemed very humid, which it was, but it was also 32°C when I got home, so very hot in the cloudy conditions.
Barry led us back out via Cams Blvd Rural and Kanangra Drive to the highway where there was very little shade all the way back to Charmy. A good ride of 55km, thanks to those responsible for the efficient execution of the ride.
Danny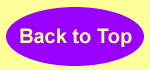 The idea was to meet at Morisset railway station on the arrival of a train from the south, then start the ride to Rutleys Road, then via Doyalson, Budgewoi, The Entrance and Berkeley Vale to Wyong. Some of us though chose to ride from home to Morisset, as the train was inconvenient. Pedro H, Doug, Fred and Danny (me) did this adding an extra 20-23km to the beginning of the trip.
There was a nice SE breeze of 15-20 knots which helped our progress to Morisset, but blew in our faces for most of the day. The temperature was a pleasant 25°C, but this seemed hot without the breeze. We started off with 15 riders from Morrie, and picked up JD at Doyalson, with him on an easier run owing to crashing with a car on Friday. He insists there is no damage.
We had morning coffee at The Lakes Café, where we saw Nigel on his motorbike with a friend, but he wasn't riding as far as we did. On the way down WBD, Paul M and I were at the front, followed closely by Fred, when Paul and I ran over a big stick, which flew up into Fred's wheels (yes, both of them) causing him to stop to extricate said stick. Laugh? Haven't stopped!
Dropping club members from then on as they headed for home the short way, or as in Alan's case, finished the whole ride early, we continued on to the end at Wyong rail where some caught a train back to home, or, in Fred's and my case, continued home to near Budgewoi Lake, with me completing about 90km and Fred 95km for the day. Good on us! With the rides on Wednesday and Friday to Newcastle Nobbys Head and back I have ridden about 230km in the last 5 days, good training for the Loop-The-Lake in a couple of weeks.
Annie led the ride today, and Trevor looked after the rear, and Ian met us at The Lakes. The rest of us enjoyed the tour, thanks to you guys!
Danny
PS Boston Bill missed the ride as he used the time for the train at Wyong as the time at Gosford! He put in a good ride on his own, but.
On a pleasantly warm morning 6 of us presented at the Fish Co-op, but Lance only wanted to go to his place, as he had already been to Wyee. So we left without him, and agreed to ride to Belmont as part of our 2-day ride from home to Nobbies at Newcastle, and back. We rode the Belmont to Newc section on Wednesday, and hoped to complete the southern half today. Ric, Nigel, Ken, Chris and Danny made up the team, and we rode up through Toukley to Budgewoi, and up EBD to the highway at Munmorah. There's not much to relate about this ride, going as it does up the highway to Belmont and back, but the conditions were notable, viz temperatures about 25°C, a 10 knot southerly breeze, and scattered cloud. The breeze was nice pushing us up the road heading north, and strangely refreshing in our faces coming back. We turned straight around at the Belmont Rail, and had coffee/smoothies at Macca's Swansea. This is quite a long hard ride with plenty of hills, so I slipped back a bit on the way home, partly hindered by a dodgy gear-change. When I checked in at the bike shop (AA Cycles Charmhaven) Cory discovered the derailleur hanger was twisted and broken, possibly by a fall I had into the garden last week. He didn't have a new one, so I'm managing with the straightened old one, not bad really.
At Blue Wren Drive all the others went home down the SRA hill while I continued along the h'way. A good hard Skylarkery ride, with good company!
Danny
PS See Paul's photo for last Wednesday below.
We had 18 intrepid riders turn up on this lovely morning ready to do business. In no particular order: Warwick, Robyn, Graeme, Jen, Richard, Pam, Graeme, Merrilyn, Vivienne, Karen, Margaret, Anne, Linda,Peter, Paul F, Paul M, Barry and myself. Anne had the idea to try out the new café on Canton Beach and Barry mentioned that he was a regular there and how good it was. So we decided to conjure up a ride that ended there. Anne had the approximate route in her head and Peter offered to lead it whilst Anne brought up the rear.
So off we trotted down to Budgewoi turning left after the little bridge onto the lovely bike path around the lake. Up to Doyalson and we turned left onto the link road where there was heaps of glass on the bike lane. Sure enough, not long after that we had a puncture. Luckily, we had pulled off the main road and just started to go through the back streets around Blue Haven when Linda noticed she had a flat. Graeme immediately stripped off so we knew he was getting down to business and expecting to get dirty! We found a small splinter in her tyre, not glass and she was back together in no time. So onwards and upwards, we traveled back through Charmhaven, Lake Haven, Gorokan Co-op and eventually Canton Beach.
Great new café there, quite spacious, beautiful views and we decided we need to go there again on a future ride! Whilst enjoying our refreshments, John D turned up informing us he'd had an altercation with a car on a roundabout during a ride he and Doug had done together. Thankfully, he was still in one piece which is more than I can say about his helmet! So John and Anne went home from there, Linda peeled off too whilst the rest of us went back to our cars at Jenny Dixon. Paul F continued down WBD to his car and Paul M, Margaret and Karen continued riding a bit longer in order to get some training in for the Loop the Lake.
So a very pleasant shortish ride of 30kms on a glorious day of 25°C average, not too hot or cold and everyone loved it. Thanks to Pete and Anne for looking after the troops!
Irene
Danny, I've attached a little map - hopefully you can put it in but don't worry if you can't. [Da-Daa!]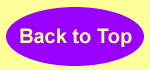 With rain and thunderstorms predicted we still had 33 riders on our team today, including Paul and Shirley who joined us further up the track. It was cloudy but quite warm and almost nobody wore their jackets, and neither did they need to. Cloudy was all we got.
John D led the ride with Doug taking up the rear. As you do with over 30 riders, we became quite spread out at times, but on the streets we were often close to each other. We cycled up the Fernleigh Track and into Adamstown then took the back way via the TAFE Campus to Throsby Creek and Hunter River to Nobbies. Some of us rode out to the end of the breakwater, while others went looking for coffee at the SLSC café.
After lunch we rode back the same way we had come. I see in today's Sydney Morning Herald (Thursday 20 Feb) there is a fine photo and article about our mate Aubrey Brooks and the steel sculpture which he looks after on the old BHP site.
After we finished the ride and headed home the skies opened up and we got some of the heaviest rain for ages. I hope none of us got too wet. A lovely ride and thanks to all those who organised and participated in it.
Danny
PS Paul took this photo:
Rain was spitting down as we gathered at Wyong for the ride to Ourimbah and up Ourimbah Creek Road. Only about 7 riders turned up in threatening weather, with Roy C leading and Bill as sweep.
I had found out only the previous night that I had lunch visitors coming Sunday so I had to cut my ride short. In the meantime, we rode down to Tuggerah and up over Kangy Angy towards Palmdale and Ourimbah. By then the rain had set in as a steady drizzle, and got worse as the day soaked on. I turned off Ourimbah Creek Road at Footts Road and went back to Palmdale and back over Kangy Angy while the club continued up to Hidden Valley. The plan was to turn around at some convenient point, probably the dirt section, and ride back to the nursery café for coffee. In the absence of bad news I presume they finished the ride without any problems.
By the time I had finished my short ride, my bike and I were covered in grit and dirt. As it turned out my visitors didn't arrive till after 2.00pm, so I could have finished the ride after all, but given I was soaked and filthy, I was quite happy to finish early. In the adverse conditions, the members who rode deserve a medal for their dedication.
Danny
About 16 riders met at the Meadowbank Bridge, after driving or catching the train from the Central Coast. With a start time of 10.00am it was an easy appointment to keep. I caught the train from Wyong and didn't see anybody else till I got to the Parramatta River at Meadowbank, where everyone else was already set to go. Let me see: Viv, Warwick and Robyn, Doug, John D and Annie, Paul, Mike, Kevin and a few others.
The weather was divine, cloudy and cool. Mike led us out while Doug kept an eye on the arse end. First across the river on the railway bridge, the first of many bridges including the ANZAC (twice), Pyrmont, Sydney Harbour (both ways), Iron Cove and Gladesville. Keeping to the western edge of the city we didn't actually go east of the Harbour Bridge, but climbed up to it via a windy path, along with many other steep paths up to bridges that we found. We had lunch somewhere out the back of Darling Harbour.
We came back to M'Bank via Gladesville and Putney, with Mike finding many big hills on the route. With the late start we finished back at M'Bank about 2.30pm, and by the time we caught the train at M'Bank rail, changed at Epping, stood up till Gosford, it was 5.20pm when I got home.
A big day out, thoroughly enjoyed by all present. An exciting and interesting ride, thanks Mike and Doug.
Danny
This must be a first, with the report ready before the coasters get in. 3 Riders turned up, Paul F, Lance and Chris. Lance won the sprint stage before we even started. He like the rest of us thought it was going to be raining, and slept in. A hard sprint up WBD wakes anyone up. The weather was ok, overcast and fairly humid.
Ride out to Yarramalong was planned, though when the sun tried to shine it got pretty sticky. Out via Marks road, through Wyong. Paul (Fl) did remarkably well, as hes not used to our fast pace, managed to turn in a consistent 24.5 Kph which is about 3 kph over the fast wednesday group rides.
Apologies to the lady BMW driver of the the one in the picture. She beeped me just prior to the Yarramalong Cafe, and couldn't overtake me on the bendy bit of road, over the double white lines with a car followed by a small truck coming the other way. I'm sorry I held you up for thirty seconds. I knew I should have taken the mountain bike and ridden off road for her. When she left the cafe, I don't think threatening to run up the back of me, and run me over would really get her there much quicker. She might have to extract bits of bike from under her car, and then there would also be the job of getting someone to wash the blood off the car afterwards.
Trip back was uneventful, Lance left us at Woodbury Park, to go along Old Maitland road. Could ease up a bit to give Paul a bit of a breather. I'd set off from the Entrance so clocked just on 92 Klms, From the Co-op it would have been around 65 ish.
Chris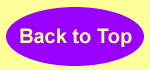 A very warm day (up to 30°C) with a gentle SE breeze to cool us down. Thirty riders presented themselves, including 3 guys, Terri, Lance and Ken, who have now joined the club. Mike led us out and Doug represented those at the rear.
Variety is the spice of a good ride, and Mike took us through some back streets in Tuggerawong before guiding us to Jensen Road and Pollock Avenue before a stop at the toilets, of which the disabled one is still open.
Down to Tuggerah and out the back via Lake Road and Church Road to Chittaway. A pitstop at Bluebell Park then straight to Toowoon Bay for lunch, at which coffee and cake was available for free thanks to Sue, our Hon Guardian Angel. The sea breeze was the only thing that kept us breathing, and we lost even that sometimes on the way up WBD. Try keeping up with Nigel, Ric and Ken! Everybody headed for home asap as we neared their places.
An excellent ride Mike, and thanks to the Tucker Corporation for their assistance.
Danny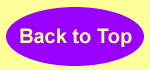 I rang this morning (Saturday) and spoke to Richard at home. He was discharged late on Friday. He is a bit sore today but all else is OK which is good news. From what he told me he doesn't have to have any more tests.
John
Jean has sent a message to her friends. Click here for .PDF version.
Another early morning, but not too early, catching a train at Warnervale at 7.30am. There I met Fred who had cycled from his cave in Buff Point, 15km for starters. Then followed a 2 hour train trip to Central where we met the others joining this ride, viz, Paul M (leader), Narelle (sweep), Annie S, new guys Paul and Jan, new guy Mat who lives at Surry Hills, Alan, Merrilyn and Graeme.
New Paul and Jan live at Berkeley Vale and are still working. Jan's handlebars came loose near the Bridge, and Paul her husband tightened the 4 bolts with my Allen key, till we heard a loud crack, which was the bracket cap snapping in half. The bar was still held in place by the remains of the cap, so Jan found a bike repair place near Luna Park which gave her some duct tape, with which she bound up her handlebars for the rest of the day. Mat is over 70 and has an electric bike which he pedalled around, only using the power for some nasty hills.
Otherwise we didn't have any dramas, cycling from Central Station down to Circular Quay, and following the water's edge as best we could round to East Balmain ferry wharf, where we caught a ferry to Lavendar Bay. Then to Luna Park and climbed up the stairs to the Bridge and cycled over to the Observatory, where we viewed the exhibits with wonder (I wonder what this is?). Then after a nice rest on our 30km journey, we got onto the Carlisle Expressway (that's what Paul said it was) bike path, and over to the east side of the city, and back to Central.
Along the way we visited various eateries for drinks and food, including the Fish Market, where Mat gave us a little history lesson. Alan also knew quite a lot about the old Sydney town too, a fascinating account from those who grew up in the area, for me anyway, being a Mexican till 1996. A short but wonderful ride, one of the best ever, thanks to Paul. I got home after 5.30pm, a long day, but a good one! Quite a few photos were taken of the magnificent scenery, and will be available very soon.
Danny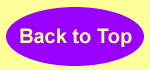 Beaut day for cycling today - poor Richard and Pam missed out. Well, here I go:
17 enthusiasts appeared on this beautiful morning, namely: Steph, Bob, Merrilyn, Graeme, Jen, Graeme, Robyn, Warwick, Sabina, John, Margaret, Vivien, Karen, Mike, Paul F, Paul M and me (Irene). Mike took on the job of being our fearless leader and Paul F volunteered to sweep up. We shot off down to Budgewoi where Sabina spied a nice coffee stop to tempt her but as we'd only been cycling for 15 mins, we thought we'd better give it a miss today!
Then off down Elizabeth Bay Drive and Mike lead us up the pedestrian bridge there to cross the Pacific Highway which is much more fun than standing at the traffic lights. Down to Chain Valley Bay, then onto a rough fire track which, looking at google maps, seems to be called "Link Road", onto Kanangra Drive then up the SRA. Wow, that's definitely the best way to go through the SRA - all down hill (ish) and a lovely cool breeze as we could travel so fast down there.
Up to our favourite Lakes Beach kiosk where its such a pleasure to sit under the shady trees just socialising with like-minded souls. What a perfect day for cycling with a slight nip in the air keeping us all cool and Mike taking us on a lovely quiet route. OK, we only did 30 kms (don't laugh, Danny) but it was just such a delightful ride and nobody minded.
Thanks to Paul for clearing up the back end, fortunately there were no punctures. Mike handed out his information and maps for next Friday's trip to Meadowbank for those who are interested. Thanks Mike.
Irene
While Melbourne cooks in 36°C heat, we enjoyed a cool morning starting at 16° at 7 o'clock. It did get to 27°C by 1.00pm, hot enough for me. Eight Skylarkers made it to Gorokan, viz Danny, Doug, Chris, Nigel, Ken, Lance, Ric and John D. Missing was Richard as he is still in hospital in Gosford recovering from a nasty fall on Wednesday's ride. He clipped the boom barrier at the caravan park at Toukley and hit the ground with his head.
We therefore decided to go and visit him on our ride, so off we set, down through Wyong, Tuggers and Kangy Angy, the same as we did last Friday when Doug and I went down to join the coasters. Just to finish that story, I got a lift home last Friday, from Gosford with Barry, thinking that 75km was enough, and it was 32°C, but Doug decided to ride home, via The Entrance. He rode 118km for the day but he did suffer in the heat. Anyway back to today, so we all cycled down to the hospital, arriving at 10.30am only to find that visiting hours don't start till 11.00.
So we went down to the cafeteria and enjoyed drinks and stuff. Then we went into the wards and saw our mate, who was in bed, with bandages on his head and his elbow. He says he feels alright, but when the medico asked how he was walking, Richard said he was a bit shaky. So that's why he is still in the hospital. Having another scan. He has 13 stitches in his skull.
We eventually got chucked out and started on our journey home, re-tracing our wheel tracks to Ourimbah, where we turned into Enterprise Drive (or to be accurate, Chittaway Road at that point). We soon reached Chittaway where the other guys planned to ride via The Entrance up to Norah Head, where a few of them live. I live about 11 km west of there, and I was feeling very tired, so I chose to go straight home via Wyong.
My average speed dropped by about 10kmh and I struggled all the way home. But I finally got there and I feel much better 4 hours later.
Hope to have a Coasters report soon. This was a good fast ride which I led most of the way down, and halfway back, but faded badly towards the end. 70km for me, add another 15 or 20 for the other guys.
Danny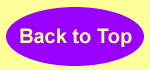 Hi Everyone, I have just spoken to Pam and all is good. Richard rang Pam from hospital this morning all chirpy to tell her he was having breakfast and felt really good. Pam also said :-
• He still has no memory of the accident
• Cannot believe that he hit the Boom gate
• He was still very hazy and not really with it when she left him last night.
• He has to have another scan today as there was a very small bleed on the brain
• Pam asked this morning if his head was sore and his answer, "just a bit"
• If the scan goes OK Pam is hopeful that he will be home later today.
She asked me to thank everyone for their help, everyone was great, especially, Warwick, Robyn and Kevin.
Pam will contact me when she has more news and I will send out another e-mail.
All looks good
Cheers
John D
A cool day to start, 20 getting up to 24°C, ESE breeze 10-15 knots greeted a swag of riders at the Toukley Sailing Club which was our start venue for today. I forgot to ask how many but there were even more for the AGM and general meeting afterwards, maybe 40 or so.
It was quite hard pushing against the breeze going down to The Entrance, but much easier coming back, with what we thought was a southerly but had lots of East in it. I sat behind Nigel as usual going south so it was much easier, along with new guy Terry.
Coming straight back for an early AGM, we just rode directly to the sailing club, except for Richard, who tangled his handlebars in the boom gate at the caravan park and went to hospital in an ambulance. A report on his condition is posted above.
The AGM included an election and new committee members, so now we have Pedro as president, Mike as treasurer and Sue stays as secretary. Thanks very much to Wazza for his efforts over the last 2 years. His committee has done more for the club in that time than many before him. His final report will be here soon. Our committee helped get together a nice lunch of meat and salads, which you could arrange into a sandwich if you wanted. I had a piece of bread with butter on one side and mayonnaise on the other. A messy sanger! Thanks to those who organised this lunch.
Well ridden everyone!
Danny
El presidente, Paul M, proposed a trial ride to Peats Ridge this morning to assess it for the club. Fred and I accompanied Paul on this odyssey mainly because we needed to ride this morning, and it sounded like an interesting day out.
We started at Macca's Tuggerah at 8.00am and rode over Kangy Angy to Palmdale and on to Ourimbah. We joined the M1 Motorway here and rode up the hill for several kilometres to the Peats Ridge turn-off, then continued generally upwards, crossing Wisemans Ferry Road several times I think - a tough ride with many hills. At the end Paul reported we had climbed 750 metres of vertical height.
We had coffee, at least I did, at The Corrugated Café in Peats Ridge, along with dozens of motorbike riders - everything from tattooed Mongols to sedate elderly riders. We noticed as they all sat munching their way through egg and bacon sangers and strawberry milk shakes that they rarely did any exercise that we could see, apart from lugging kilos of fat around the country.
Luckily the route back via Dog Trap Road was mostly downhill, and much faster. We came out back in Ourimbah and took the Enterprise Drive option and made our way back to Tuggerah from there. It was only a 55km ride, but hard k's, so it was more thickshakes and smoothies at Macca's.
A good hard ride, not suitable we decided for the general CCTCC membership, more a Skylarkers Special.
Danny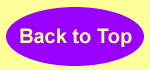 An ideal morning for a ride, cloudy and cool with no breeze. Doug and I left from home and rode together down through Wyong, Tuggerah, Kangy Angy and Lisarow to Gosford, to meet up with the others who were getting ready at the Gosford swimming pool. Twenty-one riders altogether, with Paul F leading and Mike looking after the tail-end. So important and so well done, Mike! Col started off the day with two punctures, but we are used to standing around chatting, and watching someone fix their flats.
Some of us were expecting a ride around Brisbane Water, but Paul thought that it would be too much for a big group of plodders, so we just went to Umina Beach instead. We booked a table at the Ettalong Magic Café with a beautiful fairy looking after us. We eventually got all our drinks, plus a couple that were extra, so I had a small cap as well as a small flat white.
By this time it was getting a bit warm, so when Barry offered a lift home, I jumped at the chance. Otherwise it was a train plus a 10km ride from the station. Doug turned down several offers, opting instead for a pleasant ride home on his own. So I rode about 75km while Doug would have done over 110km, and the others about 40km. When I got home it was 32°C, too hot for me on a big day, with a 10 knot NE to battle against if going north. Good on yer Dougal!
Another very pleasant ride with the Coasters. Thanks Paul for a well-run ride.
Nigel was riding with the Skylarkers at 9.00am at Gorokan, but I haven't heard if he had company or where they went.
Danny
With a couple of new riders today (Harry and Ken) we reached 34 riders, a record for a ride I think! Barry led us bravely from the front, with Doug looking after the slower riders at the back. Our mobile sign-post system is working very well, so nobody got lost who didn't want to be lost.
Paul was just driving into the carpark as we left, but he was already ahead of us by Noraville, having ridden straight up Main Road instead of our scenic route via the Acquatic Centre. After re-grouping at Budgewoi we rode up Lizzie Bay Drive into a 12 knot NE breeze, with Nigel at the front, and his dedicated band of followers tucked closely in behind him. Barry said we could do this! A short trip up towards the highway was interrupted by a detour to the Colongra bike path, very pretty, which threw us out onto the highway at the bowlo.
No weapons of wheel destruction awaited me this week so we all arrived safely at Ruttleys Road, but I wouldn't say we crossed the road in safety. Too many riders and no crossing facilities! Ruttleys Road is not a safe haven either, as we took our lives in our hands up the narrow road with almost no edge and coal trucks passing us. Scary! Baz nearly missed the turn-off into Vales Point road but we made it eventually. Down into Mannering Park some of us stopped at the bakery to buy coffee and lunch, and Diet Coke, so I bought 2 coffees, gave one to Doug and carefully placed the other one in my luggage pocket at the back of my pack, from where it launched itself onto the roadway as I hit the speed hump at the lunch vennue. Bugger! So I feasted on Staminade with my sandwich.
The weather was warming up at this point, to about 32°C, as we struggled back along Ruttleys Road to Wyee Road and down to the village of Wyee and on to Doyalson. At least the road has been renovated from Wyee to Doylo and is very smooth. Here we re-grouped under the trees before the traffic lights, while I followed Col across the lights to the Metro servo while he continued on to the Cabaret at the Halekulani Bowlo. Some other riders crossed behind us but I don't know where they were going, and neither, I think, did they. But they were gone and the rest of the group finally crossed and headed down past San Remo to Lowana and Panorama Avenues to the starting point. I bought a big flavoured milk at the Metro to console myself about the spilt coffee, and very nice it was too. I did catch the tail-enders of the group so said goodbye to them before heading home along the highway.
A good tough ride with everyone putting in a sterling effort, especially the back-markers. Well done to them and thanks Baz and Doug for looking after us all.
Danny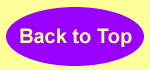 On a warm cloudy day 7 riders met at Wyong for an anti-clockwise ride around the lake. We picked up 2 late-comers at Bluebell Park and continued along the bike path to The Entrance. Those involved were Fred, Paul M, Roy P, James, Margaret, Danny, Doug, Peter and Richard.
With a light SE breeze we kept up a steady pace along the path despite many other riders and pedestrians. Everyone was very friendly on Australia Day and we were nice to the other users. We decided on coffee at Toukley as we were too early for Entrance coffee. A good sprint up WBD with everyone keeping within sight of the leader (Danny) but not passing him. Well-behaved club!
The coffee shop is opposite the water at Canton Beach and is quite nice, but I recommend the smaller cup if you want a tasty caffè. At this point a few riders hived off home as they had ridden from here to Wyong for the start. That left 4 of us to make the flat fast ride along the river road, which Margie appreciated as she is in training for the Loop-The-Lake in 5 weeks time. Formidable!
Danny
Coaster's ride for 24.01.2014:
16 young guns turned up today with high hopes of beating the forecast lunch time rain. Welcome back to Sabina and John whom we hadn't seen for a while also we had Warwick, Robyn, Richard, Pam, Vivien, Linda, Margaret, Karen, Peter, Paul F, Barry, Mike, Col and myself. Richard, Karen and Paul cycled up WBD before the start for a warm up. Barry took on the leading role and it was decided to go to Warnies cafe at Warnervale - a big favorite of the Coaster's group.
So we shot off down towards Toukley and not far from the school, we saw a swish-looking bunch of cyclists zooming along in the opposite direction. They turned out to be the Skylarkers larking about! After a few waves, we continued through to the roller coaster of Marks Road onto Jensen Road and eventually onto the rugged pathway to Warnies. There was a nice breeze keeping us cool along this pathway and it's so quiet and pretty along there albeit a bit rough on the bikes with narrow tyres.
As we arrived at Warnies, guess who turned up also? The Skylarkers again! As a big group now, we managed to acquire some good shady tables to sit at and spent a tad under an hour enjoying each other's company. Paul had a bit of a driving lesson for his brand new phone which he soon got the hang of and this made our conversation launch into the telephones of old and how no-one had them in their own homes when they were young and how far communication has come in such a short time. Nice to reminisce.
So, with our thirst satisfied, we decided to drift off home via Lake Haven then the Corso, eventually passing close to Linda's house where she peeled off and offered everyone another coffee! By this time, we were all eager to get back to Jenny Dixon as it was warming up. No rain in sight in the end and more importantly, no punctures!
Thanks Barry for a very nice ride of 37kms, and believe it or not, an average temperature of 30°C.
Irene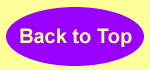 Skylarkers Report:
Bit thin on the ground this morning. Just Ric, Nigel, Lance, Doug and myself turned up for the ride. Danny reckoned it was better getting his teeth pulled! Doug was trying desperately to get out of it, as he thought he was in for a flogging. Ric set the ride going off through Toukley. You might have thought it was the TDU the rate we were going at. He had pulled a breakaway of over 50 metres before we were out of Toukley.
Doug unsuccessfully tried to get out of it again, but at that point we had met up with the coasters, coming the other way. They were doing the 'Tour de Toukley' ending up at Warnies, so our ride was much better. By the time we reached Elizabeth Bay Drive we headed into a slight headwind and managed to slow the pace down to a reasonable level. No Strava runs, or Midway Sprints. Things changed when we reached the Pacific Highway, with a tailwind it was now the land speed record attempt. Just before the Ruttleys road junction got the 56kph bit. Number of times the speed was well in excess of 40 right down to the Link Road. Maybe the sight of a mobile speed camera on Sparks road was enough to slow us down to a sedate 30kph. Met up with the coasters at Warnies, they had just arrived a few minutes before, that created a queue out the door.
After coffee just about to set off I discovered a flat front. Good excuse to hang around some more. When we set off Lance took the lead down the scenic back roads to nearly the Enterprise Drive roundabout, then across to The Entrance via the lake. Doug had peeled off back at Wyong, Lance parted from us at The Entrance. which left the 3 Amigos to battle it out up Wilfred Barratt Drive in now a reasonably stiff headwind. It was a no contest. Nigel pulling out a pretty good break, Ric trying desperately to bridge the gap, or at least make use of the drafting. I sort of tumbled into the cemetery a couple of hours, sorry, a few minutes later. The whole ride of around 65Kms was done in excess of 25 Kph. I think I need to join the Coasters...
Chris
It was raining when I got up, and continued to rain till I left home at 9 o'clock. We had a few very light sprinkles on the ride, but that was all. Some people like Viv got soaked in the rain on the way up WBD.
Mike led the gaggle of 25 riders down WBD into a very stiff headwind of 15 knots, which seemed to be southerly but Seabreeze.com insists was all east. It was in our faces going back later so they might be right. The trip down WBD was facilitated by having Ric, Nigel and Lyn in front of me, and on the way back up, Nigel and Col. They set a good pace, but cut out the headwind, easier and quicker than riding more slowly on your own!
Mike included some good hills in the ride but I never heard anyone complain. Probably too far in front! Lunch was at Long Jetty, where a guy was sitting at a table on his own, but with 25 of us he had to share it. Couldn't have been nicer! At this stage a few early starters hived off to an early finish while the rest of us struggled back to the cemetery to re-group. Mike took us back to the start at Gorokan where we finally got some benefit from the easterly breeze. A good bracing ride, well done to all of us!
Danny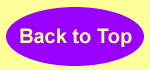 Kick on to Kurnell Sunday 19th 2014
Anne and Ian arrived at Strathfield Station followed by Pam and Richard who had ridden from Prospect to Seven Hills Station and caught the train down. Sue and Steve drove to the station. Seven more riders from the Central Coast arrived about 8.50am making 13 riders.
Steve briefed us on the ride to Cronulla with an optional extra ride to Kurnell for those willing and able. We set off on a beautiful cloudy morning with Sue leading us through the streets of Strathfield to a cycle path. The cycle path wound around and up and down, across roads and over bridges to Gough Whitlam park for a regroup. Just before the park Roy and Anne had a tangle going around a sharp corner causing Anne to fall with the bike landing on top of her. All was well just a couple of grazes which our leader Sue expertly patched up.
We then continued on following the Cooks River. At Woolli Ian left us to catch the train home. We rode on towards Cronulla past Brighton le Sands Beach, up over Captain Cook Bridge and so arriving in The Shire !!! At Mascot on Botany Bay we had an enjoyable lunch break. The ride to Cronulla was a fairly slow ride because the path was very crowded with people out having fun by the sea. However we all made it safely to Cronulla. Roy and Alan caught the train home from Cronulla Station.
Ten riders set off for Kurnell, approx. 8 km along the road. A good fast ride with the breeze at our backs. Along the water front many people kayaking, swimming and picnicking. The sun was hot so we stopped at Kurnell Take-a-way for refreshments. Sue led us on to the park to view points of Australian history. Captain Cook's landing spot in 1770, the creek that provided fresh water, a memorial to Banks and stories of the first people of Kurnell who were there thousands of years before Captain Cook. Steve outlined the history for us as we sat in the shade of a tree looking at the oil tanker in the Bay.
Time to head back, the fast riders took off leaving the rest of us to plod back against the stiff breeze. A quick ride through the Mall to catch the train to Central. We calculated we would arrive home between 6.00 and 7.00 pm. What an adventurous 65 km ride! A long and tiring day but worth the effort because it was very different with so many interesting sights. Thanks Sue and Steve.
Pam.
Unable to cope with the train trip to Strathfield and back from Kurnell which the CCTCC was offering, I met up with Doug for a local ride.
Leaving from his place at 7.55am we rode up Panorama Avenue to the highway at Charmy then up the highway to Tall Timbers Road and into CVB. A lovely ride through CVB and out along CVB Road brought us back to the hwy, where we turned left and rode up to the SRA at Blue Wren Drive. We noticed that we had been riding only half an hour and covered less than 20km, so we whizzed down the bush road past Birdie Island Lookout, and onto EBD. In fact we got to The Lakes Beach café at five past nine only to find it shut! Wait one minute then it opens and sets up shop for all the waiting customers.
The weather conditions were close to perfect - sunny, a light breeze and 25°C. After a delicious cuppa coffee we rode home via Budgewoi, Buff Point and San Remo to finish with, for me, about 45km for the morning. Better than staying in bed which is what I wanted to do.
Danny
PS On Friday, after the Coasters left the Skylarkers at Shelley Beach SLSC, I rode back with the Coasters via Long Jetty, while the Skylarkers gave us 10 minutes then went straight back via Toowoon Bay and were actually ahead of us up WBD. Not knowing where we were, they waited at the cemetery for 3 minutes then rode to Jenny Dixon Reserve and waited there. So Barry and I, who rode straight home from the cemetery, knew nothing of this till we read it here!
I couldn't believe it when I arrived at the Fish co-op at Gorokan - 8 riders already in attendance, including visitor Lance! So I made #9. After some discussion we settled on Wamberal for our destination. First stop - Roberts Street, The North Entrance! Next stop - Forresters Beach, all done at urgent speed, with most of the riders up front, and me at the back, way back! At this point I said I had had enough and wasn't going any further, so I was directed to the Shelley Beach SLSC while the remainder rode off to Wamberal somewhere. I was quite knackered and it was hot, despite a nice sea breeze.
At the SLSC I ordered a nice banana mango smoothie and was just starting on that when the intrepid Coasters rolled in, all 12 of them. I had managed to comandeer a big table, but eventually with the arrival of the skylarkers we took over the courtyard, as there were 21 of us by then. The coasters had an unusually short break and set off again for home while the skylarkers relaxed with their coffee. I was ready to leave by then, so I rode with the Coasters to Picnic Point, then on my own to the cemetery. The coasters went back to the Jenny Dixon Reserve, and the Skylarkers hadn't caught up, so I went home (see later report above). Temperature at Lake Haven was a barmy 30°C, getting to 33 later in the day. Nice ride anyway, but I was glad to get home and turn the hose on myself.
Danny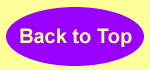 A very busy morning at the Fish Co-op - riders everywhere! Twenty-five at the co-op, and 5 more on the way making 30 riders for the day, and a very hot day it is too.
Barry led us away, in the wrong direction, but we knew better, and didn't follow him over the bridge, and waited patiently till he came back. Doug held up the back end, and all the club members carried out their corner sign-posting duties perfectly, so nobody got lost.
Back up The Corso to San Remo, then along the bike path to Budgewoi, stopping at Buff Point and Mackenzie Park for fluid transfers. It was hot from the start, and only got hotter as we pedalled, so I for one couldn't wait for it to be over. There was always a refreshing breeze from the north, and even heading south we had relief from the hot still day. Never mind, in Melbourne at the moment they're having 43°C and in Adelaide 47°, so why am I worried!
Sue had brought all the provisions for refreshment to the lunch venue, thanks Sue, and we had a very pleasant break in the shade. A Mr Whippy van came by so I had one of them too - yummy! After lunch Barry took us back to Noraville, with a trip down to Canton Beach, but I had had enough and went straight home along Main Road, passing James and Hans on the way. When I got home to Lake Haven it was 32.8°C!
Excellent dedication by all members of the club!
Danny
Moonlight Cycleway Ride Sunday January 12, 2014.
Twenty three riders with Doug leading, seemingly on a mission, and John keeping tabs on any problems at the back, we set forth on an interesting loop of an intended 35km, with all sorts of lights attached, front and rear, some demonstrating their intentions of ejecting themselves at regular opportunities. Still quite warm at the start and getting hotter as we rode away from the lakes but within a half hour the lowering sun meant the air was cooler and a sou-easterly breeze was refreshing.
After negotiating the wilds of Wadalba and crossing the Pacific Highway, we then tried our luck at the lights on the end of Minnesota Road turning onto Sparks Rd at Hamlyn Terrace then up through the "Wetlands" shared pathway to Woongarrah and thence a much more interesting route to Hakone Road through a newish estate, which reminds me of the song "Little Boxes".
Doug's route inspection had revealed much broken glass on the road of our usual way back to the lake behind Bunnings, so a jaunt along the highway to Charmhaven shops in still quite good daylight and a right turn easily accomplished with the dearth of traffic, and our return to the lakeside backroads was complete.
As we cycled the shared path towards Budgewoi, on the edge of Budgewoi Lake the darkness began to descend and we found the variety of cycle lights astounding. Someone was following Warwick in his reflective jacket with a light so bright that it looked like some sort of surreal procession winding through the trees, with the light reflected from the jacket rebounding off the understorey of the trees. A lot of the red tail lights, so good at alerting drivers to one's presence in the daytime are just over the top for group riding at night! Ah, but we could be seen, let there be no doubt about that and what a sight it was from near the rear with the 'peloton' spread over at least 500 metres. Of course we were having fun, nothing unusual about that!
The moon didn't play ball, it managed to hide itself behind a mass of dark cloud which loomed up from The Entrance way, where we could ponder its approach from the power station outlet onwards. Predicted by all to provide us with a bath before the ride was over – Ye of little faith - the weatherman was right again – no rain.
The pace was quicker than usual and when queried Doug claimed it was too dark to read his instruments, HA, HA, it didn't get THAT dark until at least 8:15, Doug!
On arrival back at the Co-op Sue and Jan had a much appreciated supper ready for us – tea, coffee, pies, cake, fruit, bikkies consumed with much excited exchanges about the evening's event. What a great novelty ride, more so for those who had not experienced riding in the dark before. Now they have a life!
A touch over 35km in a tad over 2 hours. Perfect. Thanks Doug.
Cheers
Mike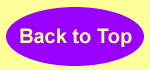 A warm and beautiful Sunday morning enticed 13 riders from their beds for a short coffee ride, including Garry whom we haven't seen for over a year. Our beloved Presidente Paul led the ride, with Doug volunteering to tidy up the rear.
First stop on the way to Norah Head was the Tacoma sports oval with its functioning toilet. Hooray! Then continued a pleasant pedal along Tuggerawong Road for a quick stop at Marks Road while we regained our breath after those pesky hills. Dropping in to Gorokan Fish Co-op for another toilet stop then on to the cemetery before reaching our destination - the Rockpool Retreat, where Ian had secured a table for us while we ordered our beverages. We saw Merle and Don, Don in a wheelchair with a broken tibia with Merle pushing. He should be better soon - great to see them!
The whole plot started to fall apart then as we all went our own way home - Richard down WBD, Melissa I think went with him to her home, having started there about 7 o'clock. Narelle headed south too. We did see John vdk at Wyong, then again at the cemetery as he completed his lap de lac. The rest of us pushed on to the co-op where Doug, Fred and I hived off to chez nous , after having ridden to the start from home.
I assume the badly depleted group arrived safely at Wyong, having heard nothing to the contrary. A good little ride with best mates!
Danny
Coasters Ride for Friday 10th January 2014:
Today brought out 12 lucky ducks to ride in this perfect cycling weather, namely: Pam, Richard, Robyn, Warwick, Vivien, Margaret, Linda, Karen, Paul F, Barry, Peter and myself. Richard, Pam, Paul and Karen cycled up WBD before we even started. The consensus was to circumnavigate Tuggerah Lake and Peter happily volunteered to lead. There were quite a few sweep volunteers but we settled on Paul F.
So we took off down to Gorokan, waved to Barry's house and continued up Marks Road into Tacoma along to Wyong. Just past the place where the CCTCC meet, Paul had a battle with the pine needles and came a cropper on the sharp right turn there onto the Pacific Highway. In true fighting spirit, after a few patches, caring hands and adjustments to his bike, he mounted his Trojan horse again and continued to ride. So then onto Tuggerah, Church Road and back to the lovely lake again where we zoomed round to the Entrance for morning tea at the usual spot. By this time the sun was fully out and the water was looking beautiful with lots of people fishing.
After a suitable rest and pleasant chit chat, Richard and Pam went home, Karen, Vivien and Paul went back to their respective cars, whilst the rest of us tootled up WBD where Linda and Barry left us at the cemetery. So, as Peter commented, he started with 11 behind him and at the end, only had 4 little ducklings following him! Got back to Jenny Dixon Reserve and found the Skylarkers had been back for over an hour - they had even waited for us at the Entrance café but it wasn't to be - never mind! Beautiful day out with a nice little breeze to keep us cool covering a distance of 51kms. Thanks Pete for leading and to Paul for sweeping up!
Irene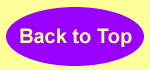 Skylarkers Report
Six tuff riders met at the Fish Co-op at 9.00am and after some discussion decided a ride around the lake via Kangy Angy and Palmdale would be nice. There were me (Danny), Col, John D, Chris, Ric and Bill.
I had replaced my destroyed wheel from Wednesday with Doug's nice spare, and was ready to roll. We set off towards Wyongah, down through Marks Road and Tuggerawong Road to Jensen Road where we turned left to reach Pollock Avenue. Due to popular demand I was leading and, not wanting to appear a wimp, kept up a good pace to the top of Kangy Angy where I waited for the rest of them for our first stop. John took over down the hill towards Palmdale and led the rest of the way to The Entrance, where we had our second stop. There was not much talking, as with the Coasters, we just sat in single file to get in the slipstream and concentrated on keeping up and not running into the guy in front. At the roundabout at the end of Enterprise Drive there was nothing on our right so we just steamed through like Tour de France racers into Chittaway.
At DCE Café we had coffee and wondered where the Coasters were, deciding they had probably gone to Shelley Beach, but no, they more or less followed us around the lake but we were so far ahead, what with starting at the same time six k's further on, that we never saw them.
We actually took it fairly easy up WBD as we were pretty knackered and we didn't have Cindy or Nigel on our hammer. There we split up with Col going home via Budgewoi, with Ric, and Chris going up to Jenny Craig Reserve to meet the Coasters, thinking they were long back, but he had to wait an hour for them. Bill and I rode back to the Co-op together, but coming over the bridge an ambulance came up from behind. I stuck to the left of the road, while Bill shot across in front of the ambulance to the co-op turn-off. The ambulance didn't know if I was going to follow him so sat behind me with its siren blaring till I stopped in the gutter! Doug and Nigel missed out on a good ride as they were away having fun. The temperature when I got home was 28°C, but with the wind chill factor it felt like 40!
Danny
I got to the co-op at 8.55am and wondered where everyone was. It was a while before I realised that I was 30 minutes early! Not used to the Wednesday time. Anyway, the sky was cloudy and some rain was spitting, and it had been raining continuously all morning. Never mind - 28 riders including some Easyriders turned up, plus we picked up Jill and Trevor at Budgewoi to make 30 riders for the day.
We had only got onto the San Remo track before Tony got a flat, then he got another different one soon after. A fair bit of waiting was involved but eventually we all assembled at Mackenzie Park for the rural phase of our ride, viz up Lizzie Bay Drive. Kee discovered a puncture as we left, so he told Doug to keep going and he would catch up, which he did, at Col's place for lunch! Meanwhile I had an incident which stopped me in my tracks. A piece of metal, in the form of a 6 inch bolt and a flange, was clipped by my front wheel and flew neatly into my back wheel, across the bars of the main fork, rendering further progress by the spokes impossible, so after 8 spokes were demolished the wheel stopped and that was the end of my ride. The wheel is not fixable owing to spoke nipples being pulled through the rim. So we rang John D who was at Col's place preparing lunch, and he organised for Sue who was also there to come in her car with Col's bike rack installed to rescue me. Thanks so much you guys! While I was waiting I saw Kee ride past and found out what had happened to him.
We all arrived finally at Col's place where Col, Jan his wife, Sue and John, had prepared a beautiful lunch out of the remains of last Saturday's sausage sizzle. In addition to snags there was a beautiful egg dressing, salad, fruit, banana bread, fried onions and ordinary bread and other stuff which we thoroughly enjoyed. Yummy!
After lunch everyone reluctantly mounted their grids and cycled back to base, except me as I had my Pajero there. A super ride, thanks everyone, well done!
Danny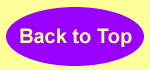 Thirteen riders gathered at the Gosford venue for the ride to Ocean Beach, same as we did 2 weeks ago. Again I rode from home as it was such a pleasant morning, with an easterly of 10 knots.
Narelle led the ride again, and Paul M wore the orange vest at the back. Narelle keeps up a good pace, with no unnecessary stops, eg Blackwall to Koolewong without stopping! Saves time! Otherwise everything was about the same, including a long wait for coffee at the OB SLSC, while others had a swim.
Tony was there today, haven't seen him for about 6 months, otherwise the usual suspects. The wind had lifted somewhat for the return trip, and although Seabreeze says it's all east, it felt like NE, as we usually travel on the NE/SW axis. I asked Fred for a lift home as he had brung his car, but unfortunately he wasn't going home, so I had to catch a train to Wyong, and ride from there. By this time the breeze had lifted to 20 knots, so it was in my face all the way home from Wyong. Another 85km for me today. Temperature at home at 1.30pm was 29.9°C.
Very nice ride with friends, thanks everyone! Danny
Five of our best riders manned up to the Fish Co-op for a bracing ride to Swansea. Danny, Chris, Doug, Nigel and John left there at 9 o'clock for Toukley and Noraville heading for Budgewoi and a good spin up Lizzie Bay Drive. At Budgewoi we encountered the tail-enders of the Coasters team and decided to visit them on their re-group. Sadly they didn't stop at the bridge so we just went under it while they all rode over the bridge without even seeing us. But they heard us!
At Lizzie Bay we were passed by a spiffing girl on a racer who rode straight through the roundabout while we turned right for the SRA lookout. I saw her turn around to check on our position but it was too late for her! I haven't been up that hill since the fires (I try to avoid it) but John made me do it, and I arrived at the top behind Nigel, but that was as far as I could go. My heart was doing 120 bpm and that's its limit, so I had to wait there till it got back down again. A few years ago it would do 168.
The weather was almost perfect with easterly breezes off the sea (a slight headwind), and a temperature of about 26°C, and cloudy. We made good progress to Swansea where we stopped for refreshments for a while. I had done a ride to The Big Prawn on Wednesday, so I felt pretty good, but Doug was out of practice and struggled at the back. I managed to stick with Nigel at the front right up to Blue Wren Drive, where John suddenly appeared and told us to keep going!
The three toukley-siders went back down EBD while Doug and I continued straight down the highway to Lake Haven where we live. This was the first Skylarkers ride I had been on for a while so it was good to get back into it. I went with the coasters a couple of times, on journeys to Warnies and back, but there is no comparison with a 60km ride at speed. Well done us!
Danny
Today 16 riders turned up under dubious looking skies, namely: Jen, Graeme, Merrilyn, Graham, Jill, Trevor, Anne, Pam, Richard, Paul F, Barry, Linda, Karen, Col, Margaret and myself, Irene. Col took on the leading role whilst Anne kindly volunteered to "sweep up". We took off to Budgewoi, Buff Point and San Remo all around the lovely lake edge. Then the Pacific Highway to Chain Valley Bay area where the Link Road rattled our bones a bit!
We swept along through the SRA where some of us had some memories of the big speed humps in the road!! Back up Elizabeth Bay Drive to the Lakes Beach kiosk where they always serve us in a very timely manner. We relaxed there for a tad under an hour. During that time, Anne announced that in fact today was the 1st anniversary of the "Coasters" group which was formed this time last year. Apparently, it was nearly named the "girl Friday group" until some boys got interested!! No matter what the name, it's a great day out for all interested parties and thoroughly enjoyed by all. Interestingly on this special anniversary, there were no punctures or dramas.
A quick trip back up to Jenny Dixon reserve saw us all go our separate ways. Richard and Pam cycled home from there. Karen and Paul back down to North Entrance. Trevor and Jill departed at the café. Jen and Graeme went for a swim! Many thanks to Col for looking after his group today and taking us through the SRA in the right direction! Anne, too, for sweeping up the rear end. An average moving speed of 20.3kms, and an average temperature of 27.5°C.
Irene
Home Page | What to bring | Where to find us | Ride Calendar | Eazy Rides | Photo Gallery