Toukley and District Cycle Club Inc
Ride Reports and News — all cycling events
TDCC - CCTCC - Friday Skylarkers - Norah Head Coasters
Contributions invited - send to toukleykayakers@gmail.com
Navigation Bar









Next scheduled rides:

Sunday ride CCTCC - 0900 each Sunday at Wyong (Rotary Park next to the bridge) or Gosford (near swimming pool, in Masons Pde). Check here for venue. Sunday 3 August - Davistown Doddle. Ride via green Point to Davistown, ferry to Woy Woy.

Wednesday ride TDCC - Main Group - Every week at 0915 at Gorokan Fish Co-op. Check here for away rides or changes. Wednesday 30 July, we will be riding to Batto Bay for a spot of crocquet, with tea/coffee supplied by the crocquet club. BYO lunch. It's in the sporting complex opposite Stockland Bay Village (over the CC h'way), UBD map ref 70 K13, Yakalla Street.

Wednesday ride TDCC - EazyRiders - 10.00am Wednesday at Gorokan Fish Co-op, for an easier ride, about 30km. Check here for out-of-town ride venues.

Regular Friday Rides:
1. Skylarkers ride - Fridays at 0900 at Gorokan Fish Co-op at Toukley Bridge for a faster ride of 60-80km.

2. Norah Head Coasters – Meet at Jenny Dixon Reserve, Norah Head, cnr Bungary Road & Park St, 9.00am Fridays – moderate pace 40 km. Please check here for out-of-town rides.

Spring Camp See Club Notices page for details of October's camp, and next year's March camp.
Reports-
Due to a late train I almost missed the start of today's ride, but they were running late anyway. There was a new girl, Fiona, in her short shorts and singlet, on a cold morning too. Simon and Josie, two guys called Roy, Shane, Paul, Annie, Danny and Diane were also present. Paul took us through a new route to the start of Kariong hill, which kept us off the busy road for a while.
Shane was the first up Kariong, then me, and Paul, Josie - a good effort form Josie all day. On the way down to Wisemans Ferry Road (WFR) Paul took us on another detour, or shortcut, at the traffic lights before the WFR, and through a back way which brought us out somewhere else, which he said was shorter, certainly safer. Plenty of hills all day, starting with Kariong then this one. The elevation at Kariong is 180 metres, Somersby is 286 and Peats Ridge is 315. Riding up and down hills all day would double that climb. Finally we made it to the Somersby Roadhouse Toilets, as the roadhouse is closed on Sunday.
We had a range of abilities, so some got there earlier, and some were further back, but everyone did a wonderful job of sticking with it and getting the job done. At the Peats Ridge Corrugated Café we stopped for lunch and got our breath. There was a constant stream of motorbikes coming and going, all out for a spin on Sunday, as I remember doing 50 years ago. Talk about noisy!
The weather was cool to start but was always sunny and clear, with only a 5 knot southerly breeze - a beautiful day! On the way back we went down Dog Trap Road to Mangrove Road where I left the others and stayed on Dog Trap while they took the very steep route down to Narara. The S breeze suited me best as I had a tailwind all the way home to Lake Haven. I hope the others got back OK. I was home by 1.20pm, and the temperature there was 18°C. Thanks to everyone for joining in the ride, Paul for leading and Annie for keeping an eye on the tail-end.
A challenging and satisfying ride!
Danny
1. Coasters: A very cool and dampish day to start, and in fact there was no sighting of the nearest star in the sky today, but we didn't cop any rain either. Nineteen riders grouped for the coasters, and Mike led us out, with Pedro, back after his medical lay-off, sweeping up. With rain spitting we rode down to Elizabeth Drive, Noraville, that little street off Budgewoi Road with the steep hill, and out onto the main road. Then to Budgewoi and up Lizzie Bay Drive to LB, then continuing up LBD and over the highway towards Chain Valley Bay South. Down Carters Road to the bike path to CVBS, out onto Tall Timbers Road and into the shopping centre on the highway to get onto the h'way, cross at Colongra Bay Road and into the pleasant Dianne Crescent Reserve. Pedro did manage to fall off and skin his knee. Back down LBD to Budgewoi, with Paul F and I having a little sprint, followed fairly closely by Wazza and Diane.
We went back to Elizabeth Drive, Noraville, but up the hill this time and on and on to the café at Canton Beach, where we had coffee and stuff and a good chat for a long time. When you get that many chatty people in a room with no soft furnishings, the noise is deafening, especially if you're already deaf! Home from there, with about 35km under our wheels, lots of fun and didn't get wet. Perfect Coasters Ride! No punctures for days! Fred White sent a message from his hospital bed to say his spleen should be OK, and he'll be checking out on Monday.
Next Wednesday we will be riding to Batto Bay for a spot of crocquet, with tea/coffee supplied by the crocquet club. It's in the sporting complex opposite Stockland Bay Village (over the CC h'way), UBD map ref 70 K13, Yakalla Street.
Danny

2. Skylarkers: Ten riders turned up for a rather overcast ride to Gosford this morning. By the time we reached Tacoma, Cindy and Lance were in a breakaway group, didn't see them after that and learnt later that Cindy was crook and had gone home.
Usual regroup at river road, Wyong, and then another one at the top of the hill at Kangy Angy. All the while it would try to spit on us with rain. The pace then picked up slightly down through Lisarow into Narara. At the turn off on Racecourse Road, Ric got a puncture, which took a few minutes to fix. It was then on past Gosford hospital, where at two different roundabouts motorists would stop in the middle of the roundabout and wave us out. Very un-nerving!
Round past Central Coast leagues club where I seemed to lose the others, I stopped near the pool and the others were seen on the other side of the road coming on the cycle path. Ken departed from here as he had started out from near here earlier in the morning. Quick old man's stop and then round the backstreets of Point Frederick to Springwood. Another regroup at Erina before the long climb up Erina Heights, coming down the other side was good, over 68 km/hr!! Freewheeling!
At Forresters turn off to Shelley Beach, Nigel left us to get back to his babysitter. Dave left us not much further on as he had to be home early too. Still trying to spit on with rain. The remainder, Col, Doug, Ric, Fred and myself and I made it into The Entrance for coffee. Muffins were good, Ric got his cake deal and we had only been sat a few minutes when it rained.
Now, both Irene and I have been learning how to navigate our smartphones, and you know Irene is the romantic type and me being more the no-nonsense sort of guy. Irene being out with the coasters having her coffee decides to send her husband a romantic text message and she wrote: "If you are sleeping, send me your dreams. If you are laughing, send me your smile. If you are eating, send me a bite. If you are drinking, send me a sip. If you are crying, send me your tears. I love you."
So I texted back to her: "I'm on the toilet. Please advise."
I actually left my phone at home, but that would have got in the way of a good story. Fred looked up his phone and saw a gap in the radar image and we decided to head for home. Col said "a nice easy pace up Wilfred Barratt", I looked around just past Magenta shores and nobody was there! Still trying to rain, pressed on to the cemetery and waited for them there. 75 Kms all up and roughly round 26 km/hr for the whole trip. It was a good ride. We did more kilometres than coasters so the report is going to be later than theirs. If I was good I would get next week's report in now, and beat them for next week.
Lola (but I know Danny will change this to Chris)
Bon soir,
just getting in the swing for the Tour De France. A little late for my report for Wednesday 16th. It was not the best start for the day, overcast with a good possibility of rain. We had 4 hardy souls turn up for the day's ride, I don't think the main group had their normal numbers either. We went via Manuka Pde, back streets to Lake Haven, through the wetlands and cycle paths to Warnervale Rd and on to Warnies. Seeing we were a little early for lunch we cycled the track to Lucca Rd, turned left and picked up the track again and back to Warnies for lunch. We returned via Waroongah Rd and back to the Co op, a total distance about 30Km.

Wednesday 23rd.
We had 9 riders, led by Don and tailed by yours truly. Around Budgewoi lake and lunch at Hali club. Unfortunately myself and Ann had an appointment for about 1.00PM so we didn't stop for lunch. We welcomed a new member, James [Jim] who lives at Buff Point. I hope he enjoys his riding with us and has been told that if he prefers a ride with the main group he would be made most welcome. Next week we have an out of town ride so we won't see any of you at the start. Till next week,
Au revoir (bye) John L. easy riders.
Another cold morning soon warming up to a blistering 17°C, sunny etc etc. Twenty-nine riders congregated at Gorokan including recovered patient Kathy and Joe, and another Joe X who abandoned the Eazy-riders and did OK today with us. Wayne came back in his disguise as Azi with the white moustache (fooled me!).
Barry led the ride, with Dougal minding the tail, up The Corso to San Remo then up the back of Blue Heaven to The Link Road. With this many riders we spread out over 500 metres, blocking off whole intersections. Rolf had a nasty experience coming to the start, one which we have all seen, ie, angry driver blowing his horn and waving his fists, as Rolf slowed his important progress to his own death. Idiots!
Then a fast sprint down the Link Road to Sparky, which Nigel won. We turned right into Hue Hue Road, so named after a town in Vietnam which was a major battle site 50 years ago (maybe). At Bushells Ridge Road we split the group, with the skylarkers continuing down HHR while the rest of us took the scenic route along BRR, with its gravel section, to meet up at Gosford Road east of Wyee. Very pleasant ride!
Our first toilet stop was at Budgewoi for lunch. Whew!! We had planned to dine at Edgewater Reserve in Buff Point, but all the seats were taken so we perservered to Mackenzie Park. I peeled off at the bottom of Highview Avenue (Camp Breakaway street) to buy lunch at the bakery in San Remo. I got to Edgewater Park just as the tail was setting off for Budgie, so I took Buff Point Avenue to come out ahead of Barry at the nice bridge.
After a very pleasant lunch we continued along the bike path up Budgewoi Road and through the back streets of Noraville, losing a few on the way home. A good ride of about 50km on a beautiful day with wonderful people!
Danny
PS Fred White is still in Wyong Hospital with his broken ribs, and a damaged spleen and collapsed lung, till the weekend at least.
Some dedicated people out there! Doug rode from Gorokan, John rode up from Umina (100km for the day) and Richard from Blue Bay. Altogether some 17 riders undertook this ride, some joining us at Berkeley Vale. A quite cold morning with stiff southerly winds around 20 knots, but sunny skies, presented quite a challenge to us. Annie led the ride and Trevor was sweep. We headed south to start, taking the popular Lake and Church Roads detour at Chittaway for interest.
All went well until Fred caught his front wheel in a groove and fell off, hitting a wooden bollard with his back, knocking it out of the ground. Doug and Trevor were there to help, and Paul went back to Wyong to get his car for Fred. Trevor joined us again to let us know what was going on, but we didn't see Paul again, or Fred. We did see Doug going home at Tacoma so got an update from him. I'll let you know how Fred is going.
Ian was there at Wyong, with his daughter and 2 beautiful grandsons, cooking up a mess of sausages and patties for our lunch. We all had a good feed and cup of coffee or OJ. A very pleasant ride in challenging conditions, but we all loved it! Thanks to the Svenson family and to everyone who joined in.
Danny
Coaster's Ride - 18.07.2014: Today there were 17 souls who braved the gusty conditions, ready to do battle with the wind. These were: Karen, Linda, Diane (not the only lady today, Danny) Robyn, Warwick, Peter B, Eveline, Ralph, Merrilyn, Graeme, Jen, Graeme, Pam, Richard, Joe, Paul F and myself. Paul F, Karen and Richard did their warm up before the start up WBD.
Peter H greeted us all at the start and I think was a little jealous he couldn't join us as he had strict orders from his Dr, not to cycle for a while. Warwick again kindly took on the role of "organiser" and had the theory that as it was a South Westerly wind, we should head West initially and get blown home ish! His theory did work and we had nice ride although of course we couldn't avoid the wind altogether. So the plan was to head to Warnies Farm Gate café and we set off down that little sneaky path across the CC highway [near the roundabout] straight into the back streets of Noraville. At this point, everyone's fingers were freezing.
First re-group was in the sun (thanks Warwick) opposite the co-op where Eveline decided to depart the group and go home from there around the lake. The rest of us battled on up the roller-coaster of Marks road which immediately warmed us up. Up the lovely Jensen Road and we were at the café by 10.10am just in time for it opening! We were there much less than an hour and starting to get cold so we prepared to leave then the Skylarkers turned up! We did a little "chin wagging" then continued along that nice little track between the Warnie's cafés. After crossing Sparks Road we eventually wound our way back via the Corso then re-grouped at the co-op with Jenny Dixon not far away now.
Some of the conversation today centred around Aldi having a sale tomorrow of clothing to exercise in, so some of us cyclists might be found queuing up there. Well, a total distance of 36kms although Richard, Paul F and Karen cycled back down WBD so their total might be closer to 56kms for the day - not bad considering the windy conditions. An average temperature of 16°C. So, a very enjoyable ride in good company, thanks to Warwick and Paul F for sweeping up. Oh, nearly forgot, no punctures!
Irene
Ha, I beat you to it today Danny!!!
Thank you Irene, you cheeky boogger! Eight skylarkers fronted today at the fish co-op for a ride that promised to meet up with the coasters for m/t. Namely Fred, Ric, Chris, Col, Doug, Danny, Ken and Nigel. Up to Noraville but we didn't see the Coasters, as they took that little short-cut and rode straight down Main Road. Off down WBD towards North Entrance, but I couldn't keep up with those fast guys. Thankfully Doug stayed back with me as the others rode out of sight. The 6 year older Col kept up with them, so I have no excuses. There was a slight breeze in our little faces, but not too bad. Not even all that cold, even though I did forget to put my pants on, over my tights. They said I would get a sore arse, but I didn't. They kept up a good pace all the way around to Chittaway, including the new magnificent bridge at Tumbi Umbi. Be glad when they do the one over Saltwater Creek too!
As we approached the path over the bridge at Ourimbah Creek at Wyong Road, the others stayed on the east side and rode via Geoffrey Road, Church and Lake Roads. I went under the road and pedalled along Wyong Road to Tuggerah. On the bike path on Tuggerah Straight two cars had had a bingle and they chose to stop and park on the bike path. I waited there for the rest of the team who came along in a few minutes, squeezing past the cars and tow-trucks. At Doug's suggestion I then led the Skylarkers through Wyong and round the back way to Wattanobbi, a good way missing the highway altogether.
In no time we were at the Farm Gate Café where we found the Coasters just mounting up to leave. This was just after 11.00am. So off they went and we had a relaxing morning tea without any girls! Ken had left us there to ride back to Narara, with a total of about 100km for the day. Fred tricked us by getting the waitress to announce his free coffee while we tried to work out what he had that we didn't!
After we left we noticed the difference in the wind, now behind us as we trundled back along the Warnies Track and down Warnervale Road. I don't think the wind made much difference to the day, after all.
A good ride of about 50km for us. Thanks everyone!
Danny
Not very cold this morning but cloudy and moist. Eight members, more than a quorum, rolled up for the ride which I was forced to lead due to a lack of other qualified leaders. As we rode along Mary Street from the Wallarah Club I decided to keep on that road and not go down our usual way, and who did I find coming the other way? Ken! Would have missed him if I went the other way!
Not actually raining at the time, but by Wyongah I had to stop the ride to put on our jackets. At Jensen Road Col got a puncture so we waited patiently while he and his little army of helpers fixed it. Then we waited some more while he found a tube that wasn't already flat to replace it. Then Jensen and Braithwaite Roads to Wolseley Road, then to Wyong bridge, after stopping at the toilets. A young workman told us to watch the wet paint as he was in the middle of painting the toilets. Peter B not paying attention parked his bike against the outside wall and took away a nice sample of the colour on his bike.
Down to Tuggers and over Kangy Angy. I was feeling strong today so when Nigel passed me up that rotten hill, I changed up and stuck right behind him to the top. On the way down to Palmdale, Paul copped a flat. Once in Enterprise Drive, Nigel and Ken and Col took off, only to come to a sudden stop when Nige got a flat. After putting a new tube in he pumped it up and blew it out due to poorly-fitting tube. This fixed he took off again at speed but only got 500m before the new tube went flat again. Not finding the original cause?
I continued down to Wyong in case Trevor was coming with coffee, but he didn't come. The others eventually arrived after taking the scenic route around Geoffrey Road, Chittaway, and Church and Lake Roads. With only 9 of us we decided to go up to the railway caf for coffee and muffins. Warwick and Robyn found us on Enterprise Drive and stopped to offer their help. They also joined us for coffee at Wyong.
From the rail we went over the bridge at the north end of the station and through the netball courts, Pollock Avenue and Johns Road, and Wahroonga Road, where Doug and Paul dismissed me and I went straight home, while they took the few remaining riders home to the Fish Co-op. Thanks guys! Col and Diane left us at Wadalba and rode home along Minnesota Road.
By then it was quite sunny and a beautiful day on the bikes. All you guys who wimped out - Never Give Up!
Danny
It was 8°C when I left home to catch the train to Gosford, with a slight SE breeze, but it soon warmed up to about 14°. Dressing appropriately is the key! Twenty-five riders came to our starting place: one of our biggest rides yet! Much of the credit for this popularity must go to our president Paul, who has started a new ride on Thursdays, a source of new faces on Sundays. Welcome today to Shane and Jarra (guessing the spelling)!
Trevor was our ride leader and Paul looked after the tail-end. Trev led us up to Showgrounds Road and along Manns Road and Narara Valley Drive to Narara, where we found a bike path taking us through to Niagara Park. This led us onto Railway Crescent and eventually to the Pacific Highway and up to Ourimbah. This route is new to many riders I think, but a lot of us have used it before.
At Ourimbah we found Burns Road which takes us to Enterprise Drive and a spiffing ride at speed for a few kms to Hereford Street, Berkeley Vale. Shane proved to be the fastest along there, with Graeme a fair way back. We dropped in to a very interesting place selling second-hand junk, at cheap prices. We had a poke round there for a while then continued down to the little path by the river leading to Chittaway.
At this point Doug and I hived off and headed for home back Gorokan way. We stopped for coffee at Wyong Rail Café, while the main group, after looking for a toilet at Chittaway, rode back to Tuggerah and over Kangy Angy hill, and down to Palmdale Road where they would have seen the crematoria and had a nice little ride through the bush on a newly surfaced Foott Road, back to Ourimbah Creek Road. I imagine they all found their way back to Gosford OK, as Doug and I had our coffee and rode home, with me getting there by 11.40am - a record early finish for a Sunday.
Our ride to Warnervale rail and Gosford to Gorokan was about 46km, about the same as the full ride. Thanks very much to Trevor and Paul for an excellent ride, in mostly sunny fine conditions.
Danny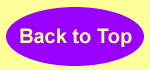 Not so cold today, maybe we're all just used to it and wearing proper clothing! Nine riders, viz Dave, Fred, John, Doug, Col, Ken, Lance, Danny and Chris, headed up to Noraville on the way to Budgewoi and Elizabeth Bay Drive, at a brisk trot. Funny thing with these guys - they don't want to stop for a breather or a regroup, so up EBD to EB, Lance and I got there first and stopped, but the others just kept going. So up to the highway, no stopping, up to the bus stop at Kanangra Drive - no stopping! I eventually had to stop at the Big Prawn for a minute or so, while Dave, Lance, Ken and Fred headed down to Nords Wharf and up the other side to meet us on the highway - these guys didn't have their first stop till Macca's at Swansea.
After a good chat and coffee we were rested enough for the ride back. I headed over to the roundabout to go straight up the hill on the highway, but the others went via Murrays Beach. I came out 500 metres ahead of them, which was the start I needed to keep ahead for a while. Dave and Fred detoured down into Catherine Hill Bay, so we waited for them at Blue Wren Drive. At EBD John and Chris turned left to catch up with the girls at Jenny Dixon reserve while the remaining riders rode back to the Fish co-op or home. I was back home just after 12 noon, so a good hard ride for us Skylarkers. It's about 60km I think.
Danny (now where is the Coasters Report?)
11.07.2014: Today saw 15 enthusiasts roll up for our Coaster's ride, despite the cool conditions namely: Carol, Margaret, Diane, Merrilyn, Graeme, Jen, Graeme, Robyn, Warwick, Pam, Richard, Barry, Paul F, Peter B and myself. Richard and Paul did their usual early morning warm up, riding from the Entrance and Carol also, before we even started.
Paul had a very nice ride in mind for us all and kindly offered to be "organiser" with Richard happy to do the sweeping up. The intention was go around the lake via Wyong with lunch at the Entrance. So we turned right out of Jenny Dixon, crossing the CC highway where Paul found a sneaky little path which brought us out onto Kelsey road and the back streets of Toukley. This is where Merrilyn suddenly realised their car was not locked so Graeme dashed back to Jenny Dixon to lock it whilst we continued on (Paul giving him directions as to where we were headed). By the time we'd done the roller coasters of Marks Road and stopped at the usual re-group spot, Graeme had locked his car and caught us all back up again - what a trooper!
So then we continued on round the lake and creek and it was sooo windy here. Along the Tuggerah straight after which Warwick and Robyn took a quicker route to the Entrance due to a prior appointment. The rest of us went off down the lovely quiet Church Road, eventually hitting the cycle path at Chittaway Bay. Inevitably, we came across the new Tumbi Creek bridge which we had to stop to admire. It had nice clean shiny handrails, lovely views and that sensible black holey stuff for the surface which has great grip for us cyclists, especially if it ever rains!
At the Entrance we found Robin and Warwick already well settled into their coffees so we joined them sitting out in the sun, shielded from the wind, whilst waiting for our refreshments from the usual place - heaven. Eventually, we had to peel ourselves from our seats, Carol departed along with Paul and so Barry took the lead back up WBD with Richard still sweeping up, having already done this trip early this morning. I'm pleased to say, no punctures, beaut blue skies, an average of 18°C and a distance of 49kms. Great ride Paul and thanks too to Richard for the all important job of sweep.
Irene
On Wednesday we had 9 riders, it was a welcome back to Harry who we had not seen for a few weeks. Also Barry who has been absent for most of the year, welcome back. We rode via Charmhaven, cycleway to Budgewoi, then Elizabeth Bay for lunch and return to the Co-Op via Elizabeth Bay Dve and Noraville. Best of luck to Tony who was having a melanoma removed on Wednesday afternoon, hope to see you riding soon. Denise, let's hope they can sort out your eyes after your cataract operation so as you can re-join us. Have a good week everybody and see you next week.
Bye for now,
John Lonard, Easy riders
A beautiful winter's day saw 24 riders start at the Co-op and head to Norah Head on our way to Budgewoi and San Remo.
John was our ride organiser and Doug kept the back end tidy. We had a flat on the bike path as Rolf's cheap and nasty tube shredded itself. Up through Blue Haven and onto The Motorway Link for a quick dash down to Sparks Road. Dave blitzed everyone, in fact I never even saw him till Sparky's. Time for Jenny to practise her tyre-changing skills while we all waited in the sunshine, still only about 15°C.
Hue Hue Road didn't seem so bad, especially as we took the Holloway Road/Burlington Avenue deviation. Nigel got a neighbour to look after his wife as he took off after us, catching the peleton at Sparks Road. Trevor and Sue had our coffee ready at the Rotary Park, plus bikkies! A pleasant ride back along the river finished the perfect cycling day. Thanks to everyone for being part of it.
Danny
Sunday's weather was sunny and fine but with a blustery westerly, pushing against it all the way to our coffee stop. Danny wasn't able to lead as he was helping the Toukley club with their BBQ at Bunning's so I took over the reins for the day and Trevor kept the rear end going.
There were 18 of us with a few new souls looking for some punishment. There was Kerrie from Sydney who came along for the second time, Bev whom we met last week, Sue and her husband Glenn, Lyn and Josie from our Thursday rides. Well done guys, you all did well, good to see John and Fred again.
Was a bit hard going there but once there the coffee and sitting out of the wind with the sun shining on us was good. After our rest we set off with the wind behind us, that made things a lot easier and helped us back to Wyong and no problems with punctures, so all up was a nice winter's ride.
Next week Trevor is leading us from Gosford to Ourimbah, Chittaway, Tuggerah, on to Palmdale circuit and stopping for coffee at the Ourimbah Nursery on the way back home then back to Gosford.
Thanks everyone for your support!
Paul M.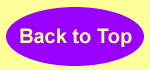 Coaster's Ride - Friday 04.07.2014
Today's ride started in pretty cool temperatures with everyone all wrapped up in their winter gear. Nineteen folks arrived and I'm not going to name everyone cos I can only remember 18 faces! Welcome back to Ralph who has joined us Coasters for the 2nd time - we must be doing something right. Warwick took on the role of being "ride organiser" with Anne offering to do the back end with a lovely new pink smiley hat cover which Sue had kindly brought along for her. The pink colour worked well and was very noticeable.
So after a short briefing, we headed off down past the cemetery, spotting Danny coming in the opposite direction which we thought rather strange. Then onto Richard's barrier (he's famous now - whether he wants to be or not!) which was unusually in the UP position. Along Canton beach and eventually re-grouping at the co-op. Down the Corso to Charmhaven continuing round the lake to Budgewoi. What a delightful ride this was, skirting the lake on such a beautiful day with great company! Then took a left down EBD towards Chain Valley Bay - chucking a few more lefts creating a loop back up to EBD where the plan was to visit the Lakes Beach Cafe. Pity it was closed today - "the best laid plans of mice and men"!. So Warwick did some quick thinking and took us up that "wee hill" to Noah's cafe at Norah Head instead (memories of the orienteering ride came back here). We managed to confuse the poor staff who had difficulty attaching the right drink to the right person.
However, we all enjoyed the yummy food and drinks but it soon got cool just sitting around so we didn't stop as long as normal. Apparently the "Fuel Stop" at Canton Beach is also closed for a couple of weeks. Well that was an ace ride - thanks to Warwick for his proficient "organising" skills and to Anne for sweeping up at the back. An average temperature of 18°C and 46kms distance - not bad for a winter's day. Hopefully, a map will be included in this.
Irene
Great Skylarkers turn-up today - 11 riders, including Cinderella who didn't sign on and left the ride at Wamberal. Lance, Fred, John, Col, Doug, Danny, Ken, Dave, Chris and Ric made up the numbers as I led them out towards Terrigal. At The Beachcomber, the rest of them decided to go the back way and failed to follow me up Main Street, so I had to turn right near Coles, finding myself 200 metres behind them. Luckily they chose Belbowrie Street to get to Evans Road, and I knew I had 'em. Going around through the caravan park I met them at the bottom of Oleander, coming out in front of all but two of them. That's when I saw the Coasters going down to the c'van pk.
Needless to say, these guys keep up a fairly determined pace so it was a good lung-clearer going down to The Entrance. Not to mention the leg mussells. Hardly any stopping, as I gradually got weaker and slower. At Wamberal I said I wasn't going any further, so kindly they all decided to go back to Shelley Beach SLSC for coffee.
After a break we rode back to The Entrance and up WBD to the cemetery. We all rode back home (Ken went home to Narara from Batto Bay). For me the ride was about 60km but quite tough. Makes the Coasters seem quite easy.
Danny
Hi all, Brrrr! What a cool start it was today for our ride! Well, we had 15 riders join us today on our ride to Wyong,and what a great day it turned out to be. After a fresh start the day turned into a sunny day with just a gentle breeze. We rode out on Marks Rd, Jensen Rd and Pollock Ave to Wyong for lunch. It was a special day as it was Don's 80th birthday and we all celebrated it with a cake which was enjoyed by all. We welcomed Jim as a visitor, and he said he has the intention of becoming a new member. Our return to the Co-Op was via the River Rd through Tacoma.
Have a great birthday on Friday Don and we wish you many more. That's all for now, happy cycling and see you all next week.
Regards
John Lonard, Easy Riders.
Well, seeing John has already done his Eazy-riders report, I'd better get on with it. We had 32 riders assemble at the bottom of the Fernleigh Track for a ride over to Speers Point and up to Glendale. As with the other group, the weather was cold to start but becoming quite warm later, leading to the mass jettisoning of surplus clothing.
As expected, the cycleway to Speers Point was crawling with mothers and kids, pushers and bikes. We watched one really cute little girl riding with her brother, going really fast, all of 4 years old, when she suddenly ran into the back of her sibling's bike and fell face-first into the rocky shore. Gasp!! As I flashed past she was lifting herself up with no visible injuries, and some of the other guys behind me stopped to help, reporting later that she was OK, for such a nasty looking accident.
Marshall had been on the phone and was waiting at Jesmond Park with a bbq for us, expecting about 15 people. Receiving the newsflash that we were 32, he rushed off to the shop to stock up on more provisions. So we were greeted after our long ride with bread, hot sausages, crispy bacon, onions, sauce, tea and coffee and bikkies! What a legend! Marshall joined us later for the ride down Fernleigh Track.
We also celebrated Annie's birthday, but she didn't say how old she was, about 64 I think. Well-preserved! Her husband John led the ride, and Doug held up the back, with assistance from Pedro and Mike at stages. Nigel wasn't here today, after a car crash involving his wife, Anne. No more known at this stage, so let's think of them.
An excellent 50km ride, with many old faces popping up again (Jenny, Jim). By-the-way, John Lonard said they had a new Jim with the Eazy-riders, and we had two Jims with us, one new from the CCTCC. Not a bad club TDCC, with 47 riders on the road at the same time, amazing!
Danny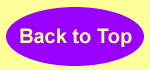 No wind today, otherwise the same as before - cold to start, sunny, and climbing to 18°C for lunch. Twenty-three cyclists converged on Jenny Dixon Reserve, for a spin down WBD to The Entrance for starters - a great effort!
I had planned to go on the Skylarkers ride today, from Berowra rail back to home, but my bike was in the shop, so I took the old Mongoose out again with the Coasters - not a hardship really. Mike was our competent leader, and Pedro looked after the tailenders. After re-grouping at North Entrance, Mike led us down the bike path to Killarney Vale, and through a maze of back streets till we popped out at the Shelley Beach SLSC for coffee.
After a casual m/t we headed back to The Entrance again the shortest way, and back up WBD again. These trips up and down this country road are always interesting, with certain individuals determined to be first to the end. I usually get away to a quick start, but get overhauled eventually by younger, stronger riders (I'm in my 8th decade you know). It's all good fun and makes us fitter.
An excellent ride in perfect conditions. Thanks to everyone for joining in!
Danny
PS: I just got my Giant back, with 2 new Schwalbe tyres, new chain and new cassette. The old one is totally worn out, on 4th gear. Looking forward to Sunday's ride to try it out.
It's 4 o'clock and I've only just got back, so apologies for Skylarkers report being on the late side.
After a near freezing ride (10°C is near to freezing for me!) into Woy Woy to catch the train. When I got off at Berowra, six riders were present. Nigel, Doug, John D., Dave, Ric and me, myself and I. Danny's bike still not fixed, and Col made himself lame at the gym the night previous. Priorities at the start were an old men's stop, which went on for ages as there was only one loo. Doug set the flying start into Cowan, but once we began the descent into Brooklyn, it was whoever used the brakes the least to set the pace. Didn't quite get to 60 kph, I blame the cold.
Quick regroup at the Hawkesbury Bridge, and a suggestion to catch the train home from there. The long climb up to Mount White started. In the distance we could see this cyclist in Orange and as we passed, guess who it turned out to be??? Kee! He had waited at Berowra till gone 9.30, thinking he had missed us, he had set off in pursuit. Half way up the Mount White climb, he turned around at the road works and headed home (Poor soul, he would have had an even longer, harder climb back to Cowan!). The rest of us regrouped under the M1 underpass at the top, most of them shedding the layers being nicely warmed up. Dave having got there first, wanted more punishment and came back down to meet us, using the excuse that his legs were cramping and he needed to keep moving.
Around the Truck checking station, another cyclist was heard telling us to hurry up! This was Fred, He had been dropped off at Pymble, by his wife, had a cup of tea, then decided to cycle via Bobbin Head, and tried to catch us up from there. So he did a second cracking climb coming out of Bobbin Head. At Calga, the 7 of us took the old Freeway north to Peats Ridge. It was along here I managed to crack the over 60kph mark(must have been warmed up by then), it was still only 14°C. At the old Oak Milk Bar we had a stop for coffee. Ric was highly disappointed there were no coffee and cake deals. Usual dramas of confusing the poor girls behind the counter, some wanting extra hot coffee, some wanting skinny milk, I'll just settle for a skinny, extra hot girl behind the counter!
Nigel wouldn't take a pic of us all on the display horse outside either, meany! Got him back though, as after we left the Milk Bar he got a puncture, and I nearly got Fred and Dave lost by taking the wrong exit road! Eventually after ages we did the descent down Old Dog Trap road. Bit exciting at times, pot holes suddenly appearing, and corrugations in the road kept you on your toes. If that wasn't enough, going into some sharp bends and seeing the surface going from dry to wet, made you wake up. Another regroup at the base. It was here I departed back to Umina, the other six went on their way back to Toukley. Instructions left that any exciting bits would be added later.
Trip from Berowra to Umina for me was 88 Klms. Good ride, nice sunshine but was frozen most of the way.
Chris

Kee's report: I waited for the guys until 9.40 am but no sign of them. Had to visit the toilets, so I went off to the truckies stop just North of Berowra. Still no sign of them, so I rode off to Brooklyn. When I climbed up the hill at Cheerio Pt, I looked right and it was Nigel biking next to me. Doug was the Sweep but he was way back and not in form. He might have retired half way.
I turned back not far from there and did 45km. Felt like 60km bcuz of the hills.
Deerubbin Reserve car park is still partly closed. Poster says ready by early July but I doubt it. Still a lot of work needed. So don't plan any kayaking launch there yet.
Kee.
Quite a different ride today - the club was divided into teams of four, given an Instruction Sheet and sent off from Jenny Dixon reserve, to finally arrive at Pedro's place for lunch.
About 26 riders came on the ride, and some Eazy-riders and others were at the sausage sizzle. Linda conceived and executed the exercise, which was a lot of fun and very well organised. My team, The Wanderers, thought we had time for coffee at the Rockpool Retreat, which made us late at the end, however due to Barry's diligence and perserverence, our team won the contest by half a point. Col, Rolf and Baz and I received vouchers for AA Cycles for $25 each. Well done us, and everyone else who participated. The actual ride was just around Norah Head, and down to Canton Beach, then over to Toukley and back to Noraville, only 30km. The weather was excellent, as long as you like 25 knot westerlies, and a chill factor of 10°C.
Jean, Peter, Sue and others made a beautiful lunch for us, with coffee, soup, sausage sangers, cakes etc which was much appreciated. A memorable day!
Danny
Slide your cursor over these thumbnails to see some photos, taken by Irene on her Box iBrownie (the wooden game on the ground was fun, until Kee broke it):
This is the Seabreeze Graph for today:

Hi folks, Sunday's ride was from Parramatta to Richmond via Windsor. Seven of us were there - five came by train and two were waiting for us at Parramatta park. It was Trevor's first time leading a ride, so well done Trevor, and Paul kept an eye on the rear.
The morning started out cold and cloudy not knowing if it would rain or not, but luck was on our side the clouds started to dwindle away and the sun started to peek through the clouds and when we were half way to Windsor at our first stop the old sun started to radiate the heat through. We encountered quite a few stop lights and crossings for the first 10ks but then we started to get into a good riding rhythm on a good cycle way along Old Windsor road.
On arriving at Windsor we stopped for lunch and coffee at the local bakery and by then there wasn't a cloud in the sky. After lunch we headed down to the back roads around the turf farms towards Richmond - lovely and flat and easy riding, finally arriving at Richmond station to train it home.
No flats or incidents and a nice ride thanks Trevor good work. Welcome into the club our new member Lana Meggs who rode with us on Sunday.
Cheers
Paul M.
PS Don't forget to notify me if you're coming on our weekend away.
Hi,
Last Wednesday we had an out of town ride, starting at Gosford sailing club. It was a glorious day, plenty of sunshine and no wind. Altogether we had 11 riders which I thought was a very good turn up. Of these three were visitors and, after introductions, we were on our way.
After riding to Woy Woy fish co-op, we proceeded along the cycle path to the end. To add a little extra, we cycled up Orange Grove Rd, Flathead Rd, Fassifern St, Memorial Ave, McMasters Rd and back onto the cycle way to Woy Woy fish co-op for lunch. After lunch a leisurely cycle back to Gosford. In all we cycled 34km, had a great day with good company.
That's all for this week,
happy cycling.
John Lonard, easy riders.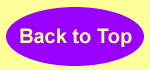 Still hanging on to summer by the skin of our teeth, today was cool to start but rose to 21°C by lunchtime. About 17 riders fronted at Jenny Craig Reserve, to lose weight, and enjoy a decent ride. Pedro led the ride, and JD (welcome back) took the rear.
In sunny perfect conditions we pedalled out through Budgewoi and up Lizzie Bay Drive to Munmorah. I had my old Mongoose so couldn't ride with the Skylarkers (too slow). The chain and cassette are worn out again on the Giant, so back to the iron horse.
After a diversion along the lakefront reserve we got back on the highway and rode back to Doyalson. From there we stayed on the M1 Link Road to the motorway and up onto Sparks Road. We were quite well spaced out by then as it's a bit of a raceway down the Link Rd. Not far to Warnies and along their lovely track to the Farm Gate Café where we had an early lunch. Four stars from me.
A quick spin back along the highway to Pollock Avenue where we managed to cross the road without any accidents, mainly due to considerate car drivers. I hived off at the end of Johns Road to go to Kanwal and Lake Haven while the rest kept on to Norah Head, except Baz of course, bailing out at Gorokan. A lovely ride of about 50km, thanks Pete! And everyone else.
Danny


- .....And then there were eight, after Danny and Rod left. Col and I had to work a bit (well Col led I just drafted!) to catch up to the breakaway group at the Freemans Drive, M1 turnoff. Some how we had lost a Steve and gained a Dave or maybe Danny had a seniors moment [sorry!]. On the way in to Freemans Waterhole, Paul F was telling us of his days working as a stud in a brothel at this place beside the road. (Maybe it was a brothel owner in a horse stud, I dont know you will have to ask Paul F.!) At Freemans W.H. stopped for a coffee. As we were leaving, and going to the Loo, this woman was trying to get in the Gents toilets. Then this elderly gent tried to chat Nigel up in the Loo. This Lycra has a strange effect on people. Along Awaba road they were laying a new surface, you could feel the heat in the road surface, coming up at you. Tyres all went sticky and gooey.
As we entered Toronto we departed from Col, Paul F. and Ken whom left for the train at Fassifern. The remaining 5 cycled back at the new pace (you know, doing half an hour in ten minutes). Coming down one of the hills near Wangi, Nige had a lucky moment, when his chain came off and could be heard against the rear spokes. Regroup at Dora creek. Lance went his way home at Hue Hue Rd. At Buff Point had another near miss when a guy pulled into the roundabout with the four of us nearly T-boning him. Back to Toukley, I made it a fraction under a 100 Klms, at least it didn't rain. - Cheers Chris
Eight members plus two visitors, showed up for today's ride. I was running a bit late because Lynne had a puncture going up WBD. Just gave her some moral support, and pumped the final bit of air in for her. So having ridden up WBD, got to the Co-op, turned around and rode back down WBD. Going along Tuggerah Parade by Long Jetty is nothing like the cobbles on the Paris-Roubaix, the road surface is shocking! Dave managed to pull a wheely going up the short hill at the back of Killarney Vale, too much power in that lad!! Back along Enterprise Drive, some doing the half an hour in ten minutes bit, to the old Big Flower Garden Centre for coffee. Ric didn't get his coffee and cake deal, but think of the calories you didn't put on. Fred got his hot tea though, and I thought the coffee was pretty good. After Coffee one half of the group peeled off, not sure if they did get up Dog trap road. The rest continued the ride as planned. Nigel succumbed to a puncture just after the Pacific Hwy roundabout. We had a few drops of rain after that. Doug departed at Wyong. The rest, Nige, Ric, Col and Chris took an easy pace back to the Co-op. Overall average speed worked out at 26 Kph. It was a good enjoyable ride. Chris
On a beautiful winter's morning 15°C to 20°, about 27 riders, including 2 at Noraville, undertook this quite serious ride straight down WBD through The Entrance to Wamberal for lunch.
A SW breeze freshened our faces up as we headed south, but gave us a little push coming home. Mike led the ride, and the sweep was shared between Richard and Col, thanks guys! We had lunch in the little reserve next to the Wamberal Surf club, with coffee available from there or other nearby cafés. Our route back took us along Cresthaven Avenue, all the way including the hill near the end, but it was easy enough for the experienced riders of this club.
We had a new guy today, Jim from Morisset, who acquitted himself satisfactorily thus meeting strict joining qualifications. Most of our regular riders were there, except J & A D, who will be back all too soon I guess. I think they should have a slide night to show us their fabulous holiday in Europe. With supper.
Anyway, a fantastic ride from Mike which everyone loved. 60km plus more if you rode from home.
Danny
A coolish morning saw 15 riders headed for Wyong to the start. Pedro however thought he missed us and went back to Gorokan to wait for us. The rest of us led by Narelle rode off into the cold blustery conditions along the Wyong River back to the fish co-op. Doug swept for a while, then Paul took over for the rest of the day. The temperature wasn't that cold, at about 17°C, but a very stiff NE breeze factored in a chill. It was fairly easy for this section as the wind was behind us.
After our comfort stop we rode east to Toukley, taking the back way via Canton Beach and the caravan park. In the absence of any better ideas the club arrived at Lakes Beach café for an early m/t, about 10.00am. They have a good special there, coffee and a big ham, tomato and cheese sanger for $7.
Narelle wisely decided against riding up past Camp Breakaway to Doyalson then Blue Haven, as the weather was very threatening, the sun having disappeared behind dark clouds, and the temperature dropping by a couple of degrees. Our numbers were down by now, with Linda and Fred having hived off for the comfort of home. Popping out of the bush at the Charmhaven bridge, after a strenuous battle against the wind, we pointed our front wheels towards Wyong, as more of us deserted the sinking ship. I headed for home just around the corner from the Charmy nursery, with Marshall and Pedro to keep me company. I pointed these two in the right directions and was home by just after noon. The rest of the group headed for Minnesota Road, via the Warnervale Wetlands, then via the highway and Pollock Avenue to the start/finish.
Thanks Narelle, and Paul for looking after us. Nice to see Fred back. Meredith came on her own as Graeme was sick. Ian saw us off at Wyong, then joined us for coffee at Lakes. John, Simon, Josie, Doug, Annie, Richard and Pam, and Trevor were the others on this ride, not a long ride but tough conditions. Well done CCTCC!
Danny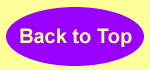 See Lance and Nigel's extra reports on the Skylarkers below Danny's report.
After Peter's stern talk on Wednesday, 11 riders turned up at Skylarking Central for a nice ride to Fassifern then catch a train back. Danny, Doug, Col, Nigel, Lance, Ken, Fred, Dave, Rod, Chris and Paul Fl left Gorokan at 9.00am and rode towards Doyalson. We only got to Panorama Avenue when Doug hit a grate in the gutter and fell off. He landed heavily on his shoulder and lost skin off his knee and elbow. Luckily Rod was behind him with his Go-Pro mobile camera to record the whole event. But Dopey Dora (Rod) managed to delete the footage by accident as he went to review it. Doug then went home nearby accompanied by Nigel, who soon caught up with the rest of us at Doyalson.
We then continued up Wyee Road to Morisset, straight across the roundabout (owning the lane) and on towards Coorabong. Just after Cooranbong Lance pointed out that I had a bad buckle in my rear wheel, which turned out naturally to be a broken spoke. I had to disconnect my rear brake to stop it rubbing on the rim. I lost interest in finishing the whole ride, and set off back home, with Rod for company as he had had enough, after his 9 month break from riding.
We got back to Doylo soon enough, at a leisurely pace, Rod going down to Budgewoi, and I heading for the bike shop. Had to then go home and bring the wheel back. Rod did about 60km and I would have done about 55. Nigel was going to ride home again from Fassifern, so I expect a report from him and whoever joined him in due course. Doug completed about 4km. The others will have ridden about 60km, at a rate yet to be revealed.
Back to the good old days of skylarking! I expect a report from the coasters soon.
Danny

After leaving Danny & Rod to return, the rest of the group carried on to Freemans Waterhole where we enjoyed coffee & snacks before we headed towards Toronto where Col, Ken & Paul F turned off to catch the train from Fassifern leaving Nigel, Fred, Chris & Lance to carry on to Morisset, left up to Hue Hue Rd where Lance turned off, the rest carrying on through Doyalson to Budgewoi where we left Dave. On to Noraville, said goodbye to Chris, down Main Road to Toukley. Nigel turning off leaving Fred to go on to Kanwal. 100km for most riders, 140 for Lance. A great ride with good company.
After a regroup at the freeway overpass after Cooranbong, we set out for Freemans Waterhole for coffee and lunch. After some nice coffee and Subway we headed into Toronto and the decision to ride home or head for Fassifern for the train. Col, Ken and Paul headed for the train - a good ride for them all especially Ken who had already ridden up from Wyoming.
So the decision then was which way home, around the Lake to Swansea or back through Rathmines. Nigel was set on doing the hills back to Morisset so we all decided we would stick together - Nigel, Dave, Chris, Fred and me (Lance).
So the climbing began with Fred showing us how strong he is. 'Hills? What hills?' he said, as he took off. We regrouped at Dora Creek with Nigel bringing up the rear after a near catastrophic chain loss on a fast down hill section.
Back through Morisset and onto Wyee Rd, Fred and I stopped for water at the servo while the bunch continued on. Fred took off after the others and I struggled to catch up.
I got to Rutleys Rd and discovered why I was struggling - had a flat tyre! The rest continued on to Doyalston, Budgewoi, then on to home or cars home. I turned off at Wyee down Hue Hue rd to Wyong and then home.
Nigel, Fred, Dave and Chris all around 100 klm for the day. By the time I got home I had done 140 klm...
Lance
Hi Danny,
I knew you would be expecting a report from us - I'm just not as fast as you!!
Today we had 14 riders come out in what felt like very cool conditions with some cloud around, namely: Vivienne, Carol, Margaret, Karen, Diane, Pam, Richard, Merrilyn, Graeme, Barry, Warwick, Peter, Jo and me. Richard had a good ride route in mind and therefore took the lead with Barry kindly offering to sweep up at the back. Richard just happened to mention that today was Friday 13th and a new moon tonight - that put the shivers up us all! Apparently, it can also be called a "Honey Moon".
We started off with a trip down Oleander Road to say "hello" to Clarrie for those who wanted to and it just so happened that Warwick's eagle eyes also found his brother nearby. So we were all feeling happy that they were close to each other and in a nice place. We then proceeded down Elizabeth Bay Drive all the way to the lights on the Pacific Highway, going straight across toward Chain Valley Bay. Richard was the only one to make the green lights so some of us had fun going over the pedestrian bridge whilst others waited for the red lights to change.
Had a nice re-group at the facilities on the water's edge then continued north on towards the SRA, heading in the easier direction which is mainly downhill. After a few mentions of "watch for the bump at the bottom", Richard says we can go as fast as we like over that bump as long as we lift our bums off the saddle at the time! I wasn't convinced but it must have worked, cos nobody came off!! By this time, we were all ready for our coffee stop and and made our way quite sprightly along to the Lakes Beach kiosk where we enjoyed some refreshments and relaxation. After a tad under an hour we all appreciated a quick ride "home", groaning at the "wee hill" along the way.
A distance of 35kms with an average temperature of 18°C. What an enjoyable ride with great company - many thanks to Richard for guiding us safely and to Barry for sweeping us up at the back end. No punctures - not bad for a "black Friday"!!
A beautiful day for us, with old friends returning from holidays, 20°C, 5 to 10 knot Westerly swinging to S at 10.30am... Twenty-seven riders on the main group, plus a lot of Eazy-riders, so a big presence on the road by our club. Doug was the ride organiser (the new name for the leader), and Col was sweep.
On the way down WBD, Col got a flat, which held us all up at the bridge. Alan peeled off after Toowoon Bay for home. Turned around at Shelley Beach Road and rode straight back to the clubhouse (TSC) for a beautiful lunch and the meeting.
We have been offered another Bunnings Sausage Sizzle day on 6 July. Our financial status is secure and correspondence was mentioned. Peter and Mike gave a presentation on riding through roundabouts, and how the RMS says we should do it. That is; occupy the lane, don't sneak through by the kerb - you will get squeezed. Enter the roundabout in the middle of the lane, and stay there till you leave the roundabout. Car drivers may not like this, but you will be safer. Thanks guys for that!
Nice to see everybody there, a lovely ride, thanks to all who participated.
Danny
After Friday's rides were washed out, we wondered about Sunday, but Doug and I headed off from Lake Haven at 7.25am to Wyong. The weather was nice, with no clouds at that stage, a slight headwind (see Seabreeze Graph© below), but cool at about 12°C. It only got to 17 at lunchtime, so, good for riding.

After m/t Doug and I split to make our way home via The Entrance, leaving the others to return to Gosford via Terrigal Drive, for a committee meeting, which I would miss. Sorry, Paul! Maybe Paul will do a further report which he describes the journey back to Gosford, and the highlights of the committee meeting. Thanks to Doug for looking after the tail on the outward trip.
Doug and I did about 82km, after which I was quite tired. As we passed Tuggerah Lake at Canton Beach, we saw the Toukley sailing club running their annual Brass Monkey Regatta, which I raced in or officiated at in years past but I gave it up to ride with you guys! Good decision! Great ride! By the way, 30 minutes after I got home, the temperature fell 2° and a heavy shower fell. Timing!
Danny
PS Don't miss all the reports below over the last few days.
Hi all,
After being away for 2 months it was great for both myself and Ann to be back on our bikes and what a good weather day to do it. On the 4th June 11 riders were led by Don, and Peter being sweep. We circled Budgewoi lake anti-clockwise with a short excursion around Blue Haven.
We made sure that we would be back at the co.op to share lunch with the main group. What a surprise to be greeted with a feed of fresh prawns, everybody appreciated the invite. I think it is great to mingle with the other riders of our club as they get to know them and and talk to them.
Hopefully we will have a good number next week for the club meeting,and don't forget lunch is supplied by the club.
See you all, happy and safe cycling,
John Lonard. Ezy riders [thank you John!]
Some more photos from our trip.
We've had a great time cycling around Lake Constance this week. It's a very popular cycling area with a well sign-posted mainly flat route on cycle paths and quiet roads right around the lake passing through some major towns and little villages. It's about 273 kms around, with 72 kms in Switzerland, 23 kms in Austria and 173 kms in Germany, so it's a very interesting place to cycle and we highly recommend it.
Photos are here.
Tricky weather! Doug, Col and I left home in clear conditions, but within minutes it began raining, and has barely stopped since (12.25pm). So Doug and I rode, while Col, Paul F and Richard and Pam drove their cars. Doug and I got very wet, then we all sat under the picnic table shelter for an hour waiting for the rain to stop. It really pelted down and we were marooned in a lake. Eventually it cleared a little and we all made our way down to the Canton Beach café for morning tea. It's very nice there with an excellent view over Tuggerah Lake. Afterwards, Doug and I rode home, just getting in before another heavy shower which persists still. Southerly breezes of 10 to 25 knots and a temperature of 15°C makes home the best place to be. So all you people who stayed home - good choice!
Danny
Diane is one of our members and is riding in this charity ride in October to help conquer cancer (which she has already done herself). This involves a 200km ride over 2 days on 11 & 12 October. If you want to find out more about the ride or even donate some money towards her goal, then click here.
A brilliant sunny day, with temperatures from about 15 to 21°C. No breeze, no cloud, no rain, no fog. Twenty-two members or would-be members assembled for this ride to CVB. Rod was here again today, but this time he rode with us, and we look forward to his re-joining the club.
Pedro led us back along The Corso and on to Charmhaven to the bridge over the Wallarah Creek. Then on to Budgewoi and up EBD to the highway. The skylarkers led the way up EBD but behaved themselves after that. We rode straight back to the Fish Co-op after skewering CVB from top to bottom, as we had planned to have lunch there, after the short ride.
Back at Gorokan, Mike bought a big pile of prawns to feed us and the Easy-riders who turned up soon after. Sue brought coffee and tea so we had a fairly posh lunch, compared to the hardship usually suffered by us out in the field, or picnic area.
A very pleasant ride, thanks to Pedro, and Doug for keeping it all together at the back.
Danny
A cloudy morning, cool and rainy-looking, but none fell! Thirteen riders grouped at Gosford, and after the late-arriving train travellers joined us at Woy Woy, we were 15. Melissa led this ride, with BBill looking after the tail-end.
No punctures or any other misfortune happened to us as we made our way down through Woy Woy to Umina. We arrived at the SLSC café by half past ten, to be greeted by Ian as usual. After a feed and coffee or whatever, we re-assembled and rode back to Gosford at a sedate pace as befits our senior status. There were a few new people including Josie and Erik, Josie with Simon, and some not so new like John, Lyn and Marshall, and plenty of old-timers. Marshall, Doug and I hived off at the Gosford railway to catch a train back to civilisation. I rode down from home, so completed 85km by the time I got home, quite tired. The 3 stooges rode back to Wyongah together from the Wyong rail before we split up. A good ride and thanks to Melissa and Bill, and Paul for organising everything. Some of the riders today are from Paul's newly-formed Thursday riders' group. Well done everyone!
Danny
Bill is definitely going this time, on Tuesday. He has had more goodbyes than Nellie Melba (know that one, Bill?).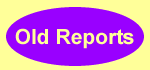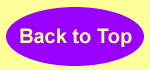 Home Page | What to bring | Where to find us | Ride Calendar | Eazy Rides | Photo Gallery