Toukley and District Cycle Club Inc
Ride Reports and News
TDCC groups 1 and 2 - Friday Skylarkers - Norah Head Coasters
Contributions invited - send to enquiry@toukleycycleclub.org.au
Navigation Bar









Next scheduled rides (more detail at Ride Calendar):

Wednesday Ride TDCC - Group 1 - 0915 for 9.30am at Gorokan Fish Co-op.
Group 2 - Same venue, same time as Group 1. Shorter and slower ride. Check here for away rides or changes.

Regular Friday Rides:
1. Skylarkers - Fridays at 0900 at Gorokan Fish Co-op at Toukley Bridge for a faster ride of 60-80km. On Friday 7 August, meet at 8.00am usual place and ride to Fernleigh Track to meet Coasters.

2. Norah Head Coasters – Meet at Jenny Dixon Reserve, Norah Head, cnr Bungary Road & Park St, 9.00am Fridays – moderate pace 40-50 km. Please check here for out-of-town rides. Next week, 7 August, we are riding the Fernleigh Track, from Belmont, Railway Pde, UBD ref map 171 C7 9.00am

Spring Holiday - Details of the holiday in October are on the Club Notices page here.
Reports-
We did this ride last year, remember? For more details, click here.
A good roll-up today with 16 riders, all keen to ride somewhere different. A big ask, but we tried, with me nominating myself as boss cocky, and Peter going pink hat for the first time, thanks Bones! Pedro was also there, for his first ride in a long time, due to incapacity. Margaret is back from her journeys northward (as far as you can go in this country!), so we'll be expecting a report from her soon. Could get a photoshow!
We headed north ourselves from Norah Head, only going as far as Budgewoi before heading west into a slight NW breeze. Along the bike path to San Remo then north again past Camp Breakaway to the Extreme Sports Park where Col showed us where he spends many happy hours. It's a bit of a shame really, covered with graffiti, and earth in the concrete bowl, and hardly any kids come here anyway. So we gave it a bit of a try-out then headed back up Highview Avenue to Scenic Drive to Doyalson. Here we saw the Skylarkers fly past from the north, saw them again at the next lights then they were gone, the three of 'em!
We rode down to Blue Haven Way (the new Aldi is coming along nicely!) and Col took us on a tour of new roads, past his own house and down a new back road to the path down to the bridge over Wallarah Creek. Very few people knew where they were. Over the bridge and down the hwy to the nursery near Bunnings where we crossed over carefully to the other side of the road, through the gate and down to the Warnervale Wetlands, a lovely ride with nature.
On reaching Warnies we snuck through the gate, as one must, rode to the south end of the beautiful natural track, and snuck through another gate finishing up at The Farm Gate Café.
Viv and I organised a table for 16 and we all enjoyed coffee and food and a damn good chat, before dragging our sorry butts back to the highway and up to the roundabout. We chose Johns Road as our preferred route eastwards, and continued on that to Murrawal Road and onto Tuggerawong Road. At this point I hived off home, and the group chose Col to lead them back to Jenny Dixon Reserve, even though Col wanted to go back to Blue Heaven. But you know Col, can't say no, so off they all went, and hopefully arrived safely at JDR. An excellent ride with many twists and turns and different, scenic routes. Thanks everyone for making the effort to come bike-riding with us today. Don't forget next week we will be starting the Coasters at the Fernleigh Track, Belmont, at 9.00am.
Danny
After we picked up extras at North Entrance, we numbered 18, led by John D and tailed by Doug T. Lovely conditions, sunny, tiny breeze from the south, cool then warm.
Over the bridge and right onto the bike path to Long Jetty, riding over the beautiful new bridge over Saltwater Creek and on to Tumbi Creek bridge, also new and beaut. With our destination Batto Bay we circled Mingara anti-clockwise, riding west along Wyong Road to Beckingham Road, then Palm Grove and Leetes Lane back to Hansen Road. We usually ride in the other direction, but I found this way easier, with the steep sharp hills pointing downwards, and the long gentle hills going up. At Hansen Road we turned right towards Tumbi Road, taking care not to get run over on the busy road.
Turning left onto Belleview we made our way back to Batto Bay where I led the breakaway group miles past our turn-off, then back again to the shops where we bought coffee and lunch. Don't think I'll ever learn my way around here!
After a pleasant lunch divided between two parks, we re-assembled and headed off home. I was riding with little Paul, and Paul Flacco rode up to inform us that Karen had had a puncture. Knowing she was in good hands we continued north, not stopping till the cemetery in Noraville. Paul and I had a good stretch out, with a tailwind, taking turns in leading. Paul's not that good of a windbreak, but better than nothing.
A few people joined us at the cemetery, the usual suspects, Linda, Dianne, Peter among them. After about ten minutes I got fidgety and took off home, having enjoyed a very pleasant ride with the club. Hope everyone got back OK.
Danny
PS Tomorrow is our normal Coasters ride, but next week is out-of-town, check the details above.
All is going well. We arrived in Copenhagen (or København as they call it ) yesterday. Travelled by coach from Berlin, after 3 hours travelling, the bus drove onto a large ferry and we had a beautiful ferry ride across the Baltic Sea to arrive in Denmark. Weather a little cooler but still fine and warm. We are hiring bikes in each city. Just city bikes, nothing fancy, but generally what millions of people ride around on. When we rode into the middle of the city in Berlin I was thinking "this is probably the most dangerous thing I have done in my adult life", however after achieving it (safely ) I realised the chaos - buses, construction work, trucks, hop on hop off buses, local people, travellers, and bikes. Fast ones and slow ones, like us, were all very patient, thank heavens. Richard sat on a seat in the shade for an hour, I took photos and then we rode home through the Brandenberg Gate and Tiergarden which is a beautiful shady park in the middle of the city set up for riding and walking.
Well time to go for a walk and discover Københaven!
Pam
Back to the good weather this morning, cool, cloudy and spitting rain (good compared to last Friday!). Thirteen riders fought over who would lead the ride, with much discussion about the destination. This is patently untrue, however we did manage to find someone (Paul) to take us somewhere (Batto Bay) and off we went.
The spitting rain soon cleared and we had a good run down Wilfred Barrett Drive (WBD) with Linda as usual clearing out on her own in front. We had a re-group at Roberts Street N/E as usual but as we were about to leave (already on our bikes and riding) Peter declared a flat tyre (rock chip), surprising as he had just installed two new tyres last night. So we stopped dead in our tracks before resuming our odyssey to the bay of boats.
Left at the roundabout after the bridge and up to the lookout over the lagoon, and in a generally southerly direction till we got to Swadling Street, which took us down to the CC highway and onto the lake bikepath. No more dramas, except vandals have ruined the locks on the new toilets at Picnic Point, and a quick sprint up WBD to Denison Street Norah Head, with Linda, Peter and I sharing the front. As they say in the Tours, it's much easier in a gruppetto than trying to do it on your own, Thanks guys!
Morning tea/lunch at the Rockpool Resort (Noah's Ark) was a pleasant experience, for us anyway, as we took all the available chairs and tables, so the other outdoor diners had to sit on fruit boxes. However we did re-install the furniture before we left which was appreciated. We did get a visit from Barry before we left at the start, just to satisfy us he is still on the perch. In all, a perfect Coasters ride, thanks everyone for coming. Thanks to Paul, and Doug for support at the back.
Danny
A cool, cloudy but fine morning brought 20 riders out including Jill and Trevor joining us at Budgewoi. John D was our leader, with Doug wearing the rear-gunner's hat.
Pedro gave us a short talk before our departure, Sue watched on, then we rode east to Norah Head where we watched the sharks and whales, at Soldiers Beach. Didn't see any of them, apparently a rest day for large sea creatures, but certainly a change from our usual ride. Then we rode to Budgewoi to pick up J & T then up Lizzie Bay Drive to the eponymous village, where we split ourselves into two groups, the climbers and the non-climbers. On our way again to meet at Chain Valley Bay Road and the highway, a busy little intersection. Eventually the hill-climbers arrived and we rode up CVB Rd to Mulloway Road and down past Valhalla to CVB South.
After a pitstop at Josh Porter Reserve we pushed on to Doyalson where JD changed our route to Budgewoi rather than straight back to Gorokan. Lakeview Reserve is still closed, but showing great promise, so we rolled on to Mackenzie Park at Budgie. After a spell and a feed we split up to ride either home or back to the Fish Co-op. John and Doug took most riders up to Norah Head and down past the cemetery, while some of us just went down Main Street. A nice ride, thanks everyone for coming, and hopefully see you on Friday.
Danny
can be viewed here.
Only four of us braved the very chilly weather this morning to front at Jenny Dixon Reserve to see what was happening. The temperature had soared from 7°C to 8° by 9 o'clock, the wind was a brutal westerly and it was spitting rain, but not actually raining. Col, Nigel and I rode from home. Nige didn't think there would be any other Skylarkers so he came up here instead. Viv drove up but wouldn't put her bike shoes on, or get her bike out.
Nige decided to do a Skylarkers run up to Crackneck on his own, meeting us later for coffee at some texted place. He covered 50 kilometres, for which he should receive a medal. Viv, Col and I decided on a short ride to coffee, but in the end decided it was too cold, so we just went home and texted Nigel accordingly. I offered to accompany Col around Lake Budgewoi before heading back down the hwy to home. As soon as we turned into the wind in Main Road I changed my mind and went straight home. It was, and still is, bloody freezing! Just clicked over 10°. It was an easy ride home for me as the headwind was so strong I just crept along in granny gear and didn't even notice the hill. Glad we don't get too many days like this!
Danny
Another beautiful chilly morning, but sunny and fine, with a slight breeze from somewhere. Seventeen riders signed on, elected me as their leader for today, and off we went. Dianne had a new Avanti road bike, with extra gears, which she picked up for $150.
The course as specified in the programme included Murrawal Road and Johnson Road, Wadalba, mostly uphill, where half the riders passed me easily. Sigh! Left at Pollock and down to the toilets at Wyong for our first and last toilet stop (the last one at lunchtime).
Everyone enjoyed this ride and it's one of my faves too. Down to Ourimbah and onto Enterprise Drive for a lovely wind-assisted race to Chittaway. Not much to report, thankfully, lunch at Wyong again and then Col took us back home as I hived off to Lake Haven. Many people commented on how nice it was to be riding today, and breathing and stuff, and I agree. Thanks for coming on the ride guys, see you on Friday.
Next week's ride will not involve Kanangra Drive or Summerland Point due to safety concerns.
Danny
Hi Danny,
We did a ride yesterday from Bordeaux to Creon and return. About 50kms by the sign posts, all on bike paths similar to the fernleigh track. Very safe riding conditions although my hire bike is like a Sherman tank. It has just three gears, a reliable,workhorse bike.
Got a big shock when we got back to Bordeaux, I saw a man on a bike wearing a helmet! Must be a tourist. Sure enough when I called out he said he was from Aus and Mosman in Sydney. No wonder I had trouble with his accent.
Weather is still hot here, particularly from about 3pm.
Regards to you all. Watching the last half hour of Le Tour direct when we get back after whatever.
See you,
Glad to hear Peter Holt is on the mend.
Pam and Richard
A mild start at about 12°C at nine o'clock at Jenny Dixon Reserve, Norah Head, where thirteen of us rallied for our usual Friday workout. Irene volunteered to lead us, and Mike took over the tail, thanks guys!
We had barely left on our trip to North Wyong when PeterB declared a flat. I think he brought it from home but didn't want to fix it himself. So we finally got going at about 20 past 9, up to Denison Road and down to the cemetery. Did you see that new show on ABC last night, about the bodies coming back to life in the cemetery? Spooky! Well, everyone stayed put as we rode past, through Toukley and over the bridge to the Fish Co-op. All the Skylarkers were long gone, but there was a contingent from the CCTCC reconnoitering Sunday's ride. I chatted with Annie S, Marshall and Josie and was introduced to a lovely lady from the Wyong Shire with a camera who was doing an article on how good it is to live in the Shire. We wandered over to the lake for photos where I stood in a big pile of dog shit, which I carried around on my shoe for the rest of the day. Look for the Wyong Alive series in August's Express Avocado. The Coasters were long gone, so I hurried after them, not catching up till Sparks Road at the Warnervale Wetlands.
Soon we were at the Warnies bike path and at the Farm Gate café, by 10.30am. Big ride! It's always a delight to stop there and have a break from our arduous journey. Irene took us back along the highway to Johns Road where we carefully negotiated the roundabout and continued on to Orchid Way, Wadalba, for an interesting meander through the back streets to Wahroongah Road and down to Tuggerawong Road and back to base. I left them to it around there, and was home by 11.45am, in time to clean the DS off my shoe.
A very pleasant ride, which is always the plan, and thanks to everyone for coming along, despite the cold weather. Cheers,
Danny
Nice day, bit cold to start but warming up to a sweltering 15°C, and sunny with a very slight southerly breeze. Sixteen riders in our group, after Ken caught up with us. He had ridden from Narara so he's allowed some slack. John D led the ride, and Doug controlled the tail end.
All our riders are experienced, so a good pace was maintained, well done you. Up through Noraville, chatted to Pedro who is still nursing a chopped off finger, to Budgewoi and up LBD. At Lizzie Bay a few of us rode up the SRA lookout hill, including Viv on her MTB, while the rest of us finished LBD and rode up the hwy to the bus-stop at Kanangra Drive. Plenty of hills in this ride, so get over them, as JD would say.
After flying down Cams Wharf Road we rode straight over to Nords Wharf where there is a little shop which sells everything. They have the greatest range of magazines, especially Womens Weekly ones, than any other shop I've been in. I noticed this as I sat waiting for my coffee which never came. At least, not till everyone else in town had been served.
After lunch by the lake, very lovely, we set off up to the hwy again, up that long and steep hill, but we all made it OK. The worst hill I had forgotten, but it is between Cams and Nords, very nasty. We had the benefit of a tailwind coming north, but the headwind going back was countered by the downhill nature of the return trip, so it was all very pleasant. A tough ride of 55km but lots of fun with one's friends on a beautiful day, so if you missed it, tuff kitties! Thanks to everyone for joining in.
Danny
As a special bonus here is the news from Richard and Pam in Europe:
We are in Bordeaux after visiting Singapore and Barcelona for a few days. Weather is hot and steamy and the daylight lasts till 10.30pm. Hiring bikes for a few days today. Nearly everyone has one. Lots of bike paths and everyone gives way to cyclists as you know from your years in Holland (Paul M).
Glad to hear that Allen is slowly recovering.
Lots of action in downtown Bordeaux with all the other tourists crowding the place and giving the locals the shits. Great tram system here very cheap and runs all the time. Enjoying the cycling in the city. Much warmer than Sydney weather.
Hi Paul, Next ride you might ask the ladies how they would like to ride in dresses and high-heeled shoes and no helmets to muck up their fancy hair. That's what lots of the girls in Bordeaux wear to work. The men are often wearing shirts and ties! Hope they have showers at work because it is mighty sweaty round here at this time of year.
Regards Richard
A beautiful sunny winter's day, with cold air early on. Wind was a 10 knot SW, increasing to 15 for the trip back. Fourteen riders from Coasters and five from the Skylarkers, starting at Wyong toilets and Gorokan fish co-op respectively. Start time for the Coasters was 9.15am but I forgot to say that in the notices, so only Col and I were on time at 9.15, everyone else was early, even Annie D who rode from Noraville at 0800.
Off we went with Linda leading us up Yarramalong Road in the chilly breeze, Doug wearing the yellow cap of the rear gunner, thanks to you both. About halfway up the road to Y'long, the Skylarkers, who had started 13km further back, but probably 15 minutes earlier, flew past us as expected, JD on his new LaPierre bike.
It's a consistent climb up to the township, except for the downhill bits, a rise of about 25 metres over the 18km, so not very hard on average. The café at Y'long was overwhelmed by our group of 19 visitors, so it took a long time to get our coffee and stuff. That's alright, we weren't going anywhere else, least of all up Bumble Hill.
It was much easier and faster going back. I was second behind the lead group, but after I first sighted them they got further ahead, so they must have seen me coming. I was miles ahead of the next guy (Azi) on his m/bike. At Mardi Col and I went to Cycology to get my seat adjusted, while everyone else battled the hills of Allison Road before heading off to their various starting points. Well done everyone! A very nice ride and good to see the Skylarkers/Coasters in action again. Cheers!
Danny
On a cold, cloudy, raining morning, heaps of riders (I forgot to ask how many) came to Belmont Rail for an interesting ride across to Speers Point and up the road to Glendale via whatever, sorry, I don't really know where we went, then lunch at Jezza then somehow back to Adamstown and back down the Fernleigh Track (FT). At nine o'clock it suddenly stopped raining and just stayed cold for a while.
Nigel rode up from home, then back again at the end, totalling I reckon about 110km, well done Nige! By the time we got to Speers Point, it was sunny and considerably warmer than earlier, so off came all the jackets, and the club colours blossomed everywhere.
This club does not worship coffee, so we had our lunch with water to drink. After lunch the sun had gone in again and it got colder, so on went all the jackets. Nice while it lasted! We celebrated Annie's birthday, but the passage of the years has not slowed this lady down at all, as she flew past me on the FT and out of sight, actually faster than John who had already passed me.
Doug came to the start but DNS due to illness. Apart from that, there were no dramas or flats all day, well done fellow riders of the Toukley Club!
On the way home Nige was already at Nords Wharf. Great ride, thanks to JD for leading and to Col for maintaining the back end. Don't forget the Coasters are starting at the Wyong toilets on Friday on our way to Yarramalong for lunch with the Skylarkers.
Danny
No reports while I was away, nobody wrote any! But today I was back with eleven other coasting types, in beautiful conditions. We picked Linda as our lady leader of the month, but she declined. Instead we got Annie Daily to take us up to Budgewoi, helped by Col, with Doug at the back, or was it Mike?
Up Lizzie Bay Drive, where Linda took off up the road at breakneck speed while I struggled to keep up. Annie wanted to ride up the SRA lookout hill, but no-one else was interested, so we just rode to the highway and headed back.
At Doyalson we kept on the Motorway Link to Blue Heaven Way, where the Aldi shop is coming along nicely. Local lad Col took over the leading and took us on a scenic ride around the Blue Haven Boondocks to build up some distance. Back on the highway we headed for a new café, the Secret Café in Charmhaven on the wrong side of the road, to try them out. Apart from the food being quite dear, not that we bought much, the décor was to our liking and we'll probably go there again.
Back across the highway, that's quite a challenge (there is nowhere safe to cross the Pacific Highway between the San Remo shops, and the Wyong Hospital), but we were finally across and on our way back to to Jenny Dixon Reserve. We happened to be right near my house so I went straight back, having already done that final leg at about 8.30 this morning. I was back home by 11.30am, so not a very long ride, despite Col's efforts to string it out, maybe 35km. But a nice ride with no dramas, just lots of fun and good company. Thanks for turning up everyone!
Danny
After a couple of days of rain and cold, this morning didn't look much better, still cold and still raining, but with better outlooks. Eleven members thought so too, and the jackets were coming off even before we started our ride. An initially reluctant ride organiser was Robyn, but with encouragement and threats she agreed to do the job and, as it turned out, did very well.
We decided on a variation of the SRA loop, taking in Birdie Island lookout, but this time going left at Budgewoi and along the bike path to Highview Avenue, past Camp Breakaway. Col had a flat after about 2km, so that held us up for a few minutes. Dianne had driven to the JD Reserve in her slippers, so she called in at home to pick up her bike shoes on the way around the lake. The weather was very kind to us, with patches of sun giving way to a cloudy day, 17°C and the wind under 5 knots, barely perceptible, with all the lakes having a mirror finish, bliss! Continuing north to Doyalson and right up the highway to Blue Wren Drive, we re-grouped there before riding down the hill and back to Lizzie Bay.
On the way Joe had a cramp attack, which Warwick treated by making Joe walk around. I had no knowledge of this at the time as I had taken off down Lizzie Bay Drive expecting everyone to follow me. I eventually made it to the Lakes Beach café where I waited in comfort. There were a few school kids around, so I waited till they had cleared before submitting my order. But no bike riders came and soon there were about 100 kids behaving just like school kids. When the bike club arrived we decided to leave quickly and head for Norah Head Rock Pool Resort, where we commenced our ritual coffee and toast consumption. After about half an hour the bloody school kids turned up as well, but luckily they walked past and headed for the beach, or somewhere.
We were very well catered for there, and enjoyed our refreshments and social intercourse for an hour or so before reluctantly leaving the table and riding back to Jenny Dixon Reserve. A very enjoyable ride today, thanks to Robyn and Col (he was the power behind the whole show), and in perfect conditions.
I will be having a holiday for a couple of weeks, so there will be inactivity on this and other websites, but still submit reports and I will post them later, maybe.
Danny
PS Wednesday's ride finished early after continual rain all the way to Wyong, soaking the brave little group, with Col leading, and freezing their little hearts. Doug and Sue brought coffee to the Rotary Park at Wyong, where they all recovered and rode back again. As I said before, a horrible day for a ride.
Rotten day, freezing cold, rain, cloudy... It crept up on us, so quite a few riders turned up at the co-op hoping for an improvement. I wore only a club shirt and a compression vest, but somehow convinced myself it wouldn't rain, hah! Big Bob lent me his jacket, but it was down to my ankles. James' contribution had a broken zip, so I set off with Group 1, but only got about 800 metres before heading for home, with Virginia who also didn't fancy the rain. Group 2 I think had plans to go straight to coffee, I should have joined them. Col was leading Group 1 so I suspect they went all the way, but in the absence of a report we can only guess. It never got over 18°C all day and was generally horrible.
Danny
Very cold this morning, about 8°C, but otherwise a beautiful day, with cloud giving way to a sunny sky by 10.00am.
After Wednesday's discussions about women having more of a rôle in the club, Dianne led ten of us up to Lizzie Bay and over to Chain Valley Bay, where we visited Joshua Porter Reserve for a wee break. Back onto the highway and down to Doylo and San Remo where we snuck through the armco to fly down Emu Drive to the river, taking care not to stop at Goorama Avenue.
Back to the bridge and down through The Corso to Canton Beach where we stopped for some refreshments, mostly coffee, where we were joined by Doug, taking a break from Shirley Shuttle duties, before we headed back up to JD Reserve having ridden a respectable 34km with no dramas. Thanks for coming guys, and thanks to Di for leading and Pam for trailing.
I did see Nigel heading down to the Skylarkers but don't expect a report.
Danny
Cold start to the day but 15 or so riders joined us for a quick squirt down to Swadling Avenue, Batto Bay, then back again for the meeting at the Toukley Sailing Club. Conditions were nice, with no breeze, much. Warwick took us down there while Doug kept an eye on the rear of the péloton.
A very pleasant ride together, with no mishaps or flats. Back at the ranch we all came together, groups 1 and 2 and non-riders, for a delicious hot lunch, then an interesting meeting, ably chaired by Mike. Cheers
Danny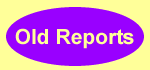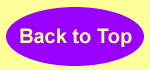 Home Page | What to bring | Where to find us | Ride Calendar | Photo Gallery