Toukley and District Cycle Club Inc
Ride Reports and News
TDCC groups 1 and 2 - Friday Skylarkers - Norah Head Coasters
Contributions invited - send to enquiry@toukleycycleclub.org.au
Navigation Bar









Next scheduled rides (more detail at Ride Calendar):

Wednesday Ride TDCC:
Group 1 - 0915 for 9.30am at Gorokan Fish Co-op.
Group 2 - 0915 for 9.30am at Gorokan Fish Co-op. Shorter and slower ride. Check here for away rides or changes for either group.

Regular Friday Rides:
Skylarkers - Fridays at 0900 at Gorokan Fish Co-op at Toukley Bridge for a faster ride of 60-80km.

Norah Head Coasters – Meet at Jenny Dixon Reserve, Norah Head, cnr Bungary Road & Park St, 9.00am Fridays – moderate pace, 40-50 km. Please check here for out-of-town rides. Next Friday 27/11, start at Blacksmiths carpark (just north of Swansea) 9.15 for 9.30, Newcastle ride.
Reports-
With a forecast temperature over 40°C we ditched the planned ride to Farmgate café and decided to just ride around Budgewoi Lake and rest at Lakes Beach. There were only the seven most dedicated and serious riders, Pedro, Bones, me, Paul F, Diane Rh, Vivienne and Col.
Paul led us out of Norah Head and down towards Toukley. Col followed us, in perfect conditions - sunny, a slight breeze and hot. The temperature didn't get over 30° for us and there was always a cool breeze from somewhere. We cycled carefully around the lake, marvelling over the beautiful scenery on the way. We got to Lakes about 20 past ten with about 20 kms on the speedo. It was very pleasant at the café with the breeze, but eventually we headed off home in all directions. I did about 38km, and Col woulda done over 40, quite enough for such a hot day. After lunch it reached 41°C, but I was home with the aircon on, and my new solar array helping with the power bill. Thanks for coming, team!
Danny
A beautiful sunny day, but quite warm, getting up to 35°C by lunchtime and a slight NW breeze bringing the heat.
Twenty-one riders in our group, and about 15 in Group 2, so plenty of enthusiasm for riding in Toukley. Pedro was our leader, and Doug tidied up the back, thanks you two, and the rest of us filled in the space in between! A few unfamiliar faces, or funny ones, like Chris Fairman and Azi, so good on you guys for joining us. Chris took off home at Hue Hue Road with other things to do.
So off up The Corso, Gorokan (not Manly), Panorama Ave and on to the highway at Charmy, as it is affectionately known. Over the bridge to San Remo, a break, then up through Blue Heaven to Aldi's near Link Road Motorway. It has changed a lot there in the last few months, no complaints here! After another re-group we set off towards Sydney, as my GPS would say, till we got to Tooheys Road a couple of kilometres along where we took the exit. This section is gravel and pretty rough, but we ploughed on, under the freeway bridge and up the nasty little hill that follows. I had reservations about going to Hue Hue Road, looking for a shortcut to Gosford Road and missing Wyee, but as the others all headed for Hue Hue, I had to join them or look like a wimp. Hue Hue Road wasn't as bad as I remembered it, so I took off first and flew along it to Wyee and waited for the others by the tennis courts.
After a re-group at Doyalson, we crossed the busy intersection and carefully rode down Scenic Road to Highview Avenue and crossed to head for Camp Breakaway (CB) and beyond. I was thinking that on a ride past CB one day we could call in for a tour of the camp, presenting our certificate of appreciation as entry. We should organise it!
We continued along the lake bikepath to the newly-renovated Edgewater Park at Buff Point, with plenty of seating for at least 40 riders, toilets, play equipment and a wading pool (seasonal) on the grass. After lunch we all headed for Budgewoi, Noraville and Toukley to complete our 50km trek for the day, except for me, as I went straight home, as I do whenever possible to save 10km of riding in 35° heat. Thanks everyone for coming - what a fantastic club!
Danny
PS Notice above that I have shown our destination for the next 2 weeks of Coasters rides, to help with personal planning.
The forecast warned us of storms and rain, but it looked sunny, so 17 members came on this ride. Still hasn't rained by 3.30pm!
Paul had put some thought into today's ride, so being the only thought between the lot of us, we accepted his suggestion, which was: Lizzie Bay, Munmorah, CVBS (Chain Valley Bay South), CVBN, Kanangra Drive (KD) west, then east, and back down through the SRA. As they have only just finished re-surfacing that remote thoroughfare (KD), we thought we should check it out. It gets a big thumbs up from us!
As we headed down to Budgewoi after the start, Marshall rang me to find out where we had gone. He was a little bit late at JDR and we had already gone, uncharacteristically, so he caught up with us at Josh Porter Reserve in CVBS. A nice ride up the gravelly Link Road to Kanangra was an enjoyable variation, in fact most of the CVB section was, as we were riding in the reverse direction to normal. On Tall Timbers Road we stuck on the new footpath from the highway to the barriers at the end of Scaysbrook Avenue. Try to learn all these road names, as there will be a test later.
Conditions were divine, just what's required for a Coasters ride. Down the SRA hill to Lizzie Bay, then along LBD to Budgewoi. You should have seen Doug on his single-speed relic - after Graeme had passed me, Doug and Bones (Peter), Doug, after a while, sensed a lack of commitment and flew past us all, his legs flying at that speed. Graeme took off after him and I was left, but Gra and Bones were first at Lakes Beach café, then Doug. Doug also rode around Tuggerah Lake yesterday, so he has nearly 200ks up this week! A pleasant m/t ensued, after which we all invoked POETS day and went home.
A very enjoyable ride, thanks y'all for coming. I am going to put next week's suggested ride up in the 'next scheduled rides', so we have an idea of the ride, for planning purposes. It will also help anyone who comes late, like Linda last week, who got delayed and had to come looking for us.
Danny
For our latest big away ride, we all met at Belmont for our ride up the Fernleigh Track. Most of us drove to the railway station with no trains, but a few parked at Blacksmiths and rode up from there, as if we weren't going far enough anyway. Some, like Chris and Nigel, started from home and really made a day of it (150km?) by riding back home again.
Mike was our knowledgeable leader, and Doug looked after the tail-end. Thanks Guys! It was everyone for herself on the way up Fernleigh Track, with some starting early, and other young whippersnappers like Ralph hairing up the track. It was Ralph's 61st birthday, so he's allowed to show off. I was after him and Nige and Alan, and it's my 72nd birthday on Saturday. We received the traditional respectful acknowledgement at lunch.
I love riding through Cooks Hill and other Newc suburbs, it's fun. No hills! To while away the hours in our ivory towers, Mike suggested a trip to Fort Scratchley, just up the hill a bit. A very pleasant uniformed guide showed us around the sights, like the view from the top, the old artillery guns and museum, and wove a fascinating story through it all. Thanks John Carter! And thanks Eveline for looking after our bikes.
Then we raced out to the end of the breakwater, at least I did, the others took their time, and back, then had lunch in the park. The views anywhere in Newcastle are phenomenal, so it's always exciting to be here. I never asked how many we were, but I reckon about 20 all up, putting on a good show for Toukley for the locals.
Time to head back, so Mike took us along the Throsby Creek and the bike paths right through the TAFE and back to Adamstown. Back on the Fernleigh Track, Col and I took off, as I had commitments at home, and Paul F soon caught us. Paul had led the way up the track, with Irene and I firmly attached to his back wheel, till we broke him, but on the way back Col and I took turns pushing the breeze aside, with Paul in between. For three old geezers whose ages add up to 225, we flew down the track. Maybe not as fast as I thought, as Mike came in about 2 minutes behind us at Belmont.
Conditions were totally perfect, warm, cloudy and no perceptible breeze. Fantastic day for a bike ride, and so enjoyable with all our mates together. Thanks everybody for coming.
Danny
PS Irene and Carol took photos and they are here.
Twenty-one riders formed up neatly at Jenny Dixon Reserve this morning, but not the same 21 as last week. Conditions were warm and sunny, no hint of expected rain.
After almost no discussion we decided to hurtle down to Batto Bay, as we haven't been there in over a week. Irene was conned into leading again, with Col riding shotgun. I hope you know what that means. Doug became the sweep, but we didn't have any mishaps for him to resolve. Graeme shot to the lead on the first hill, not to be seen again until I got to Roberts Street, North Entrance (N/E). You know, there's going to be fireworks at the lagoon tomorrow, 6.30pm till 8.30, don't miss them! Must be because of Guy Fawkes Day yesterday.
Meredith also flashed past, but I caught up to her later on Ralph's coat-tails, then passed Ralph on a technicality. What a performance! While we were mulling around at the bus-stop at N/E, Linda and Peter arrived in his van, after chasing us all over the countryside, after a late start caused by Peter's motorbike conking out. It's a long story. That made 22, so well done us!
We did get a few drops of rain on the way down, and it clouded over somewhat, but just got hotter, about 25°C I think. After riding back up to Norah Head we descended on the café in the shops for a nice break and good coffee. Always plenty of room there for us. At the briefing Pedro announced that parking arrangements at the Fish Co-op at Peace Park, Gorokan, have changed again. We have now been booted up to the top of the carpark near the toilets, as the Fish Co-op owner says we are stealing her personal paid-for spots, and her customer spots opposite the front door, and could we please go somewhere else. So now if we can leave our cars up near the dunny, not at the fish co-op, not at the chip van, not in the fishing boats bays and not near the art gallery, otherwise anywhere you like. Being good shire citizens we will comply. The Fish co-op, by-the-way, supplies us with crushed ice for free for our Bunnings Sausage Sizzle days.
So we took off to Jenny Dixon Reserve around noon, and I headed straight home. About half an hour after I arrived home a huge storm crashed through Lake Haven, and it continued to rain for some time, so we did well not to hang around. Thanks everyone for coming today. I did see Ric heading down to the Skylarkers so I hope they had a good ride and didn't get caught in the storm. Cheers
Danny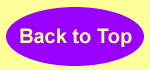 I arrived at the Fish Co-op at Toukley bridge at 9 o'clock to find no-one else there. Soon a few keen riders appeared, viz Richard and Pam, two Peters, Rolf and Ken, who rode up from Narara. A few non-riders also turned up, but we were looking for people with bicycles. Conditions were pleasant, 21°C, a slight southerly, and cloudy. No precipitation.
So with just the seven of us we cycled under the Toukley Bridge towards Wyong, with the warm wind blowing in our little happy faces. At Jensen Road we turned right and stayed with that to Pollock Avenue. Still no rain. Just past the racecourse I suffered a flat rear tyre, the first for a long time.
With that fixed, and seeing the pathetic state of my spare tubes, each with at least 2 patches, we set course for the Cycology Bike Shop at Tuggerah. At this stage we could see a heap of bad weather apparently heading our way, so Pam and Richard abandoned their car at the fish co-op and rode straight home. At the bike shop I bought a couple of new tubes and had my pressures checked - 50psi in the back and 80 in the front! Then up over Kangy Angy and along the Pacific Highway towards Palmdale, and some aggregated mist settled gently on us. By Ourimbah this had cleared up, but I got another puncture in the rear, different location, so we spent time fixing that. Mounting up ready to ride up Ourimbah Creek Road (OCR), Pedro discovered he too had a flat rear tyre. Always happens eh? Ken had already left for home only a few kms away.
With nearly an hour lost due to repairs we set off up OCR to Footts Road, all sealed and nice, to our final resting places at Palmdale (not yet) and back up the hill at Kangy Angy. By now I must admit to what can only be called rain, but it was warm, and I had my mudguard on the back, so it could have been worse.
Back at Wyong we sat our soggy little butts down at the covered picnic tables by the river and ate our lunch, except Rolf who didn't have any. We had hoped to be at a coffee shop but Pedro, being a tea drinker, wouldn't have it. About this time a big wind change blew in, covering the whole area with leaves and branches. Our dreams of riding home with a gentle breeze at our backs were shattered by the ferocious easterly in our mushes all the way home. See Seabreeze© graph just here.
Rolf took off at speed for home, then young Peter followed him, leaving Pedro and I to trudge back together. We two turned up Hillcrest Avenue, so came out of Jensen Road with the other two presumably somewhere behind us. Ha ha! The wind was very strong but eventually we made it to my turn-off (Myrna Road) and I left Pedro to struggle on for another 10km home from there. Hope the others got home OK. My wife rang me at Hillcrest to see where the hell I was, an hour late! Soon got home though, quite damp, but happy and tired, ready for a shower and, no not a nap, to write this damn report.
Thanks to Richard, Pam, Ken, Rolf, Peter and Pedro for making a gloomy-looking day into something special. Not sure where everyone else was, though I can guess.
Danny
PS If anyone lost a bunch of keys last Friday, they're at the fish co-op now.
A beautiful day saw 21 riders front up for a pleasant ride somewhere. As it happens, we decided on Farm Gate Café.
Irene was conscripted to lead the Coasters, with Col riding shotgun. Mike was sweep, even though the special cap was still in Paul F's car. Off we went through Toukley and Gorokan for our normal trip down the 'river' road. Col and Irene had different ideas, and we found ourselves trudging up the hills of Wahroongah Road to Wadalba, through the park and down Orchid Drive to Johns Road. More hills then left into Pollock Avenue, then down to the other end and on to the toilets.
What a disappointment to find the dunnies locked! I thought we had got past that rubbish service! Sadly I no longer have a key, like I used to. So back up Pollock to the highway and down to the lights at Amy Close, then back to the café.
After a very satisfying m/t we mounted our steeds again for the return journey. At this stage, Merrilyn had a flat tyre and we waited about 20 minutes to resume our trek to the highway. Irene tricked us again, by choosing to continue along the highway east towards the roundabout, then down the road to the Dam hotel and into Minnesota Road. Merrilyn had another flat there, same one, so there was another 20 minutes delay. Thanks to those people who helped her fix it.
No more flats, we just cruised along to Sparks Road, then through the Warnervale Wetlands to Mataram Road, where I left the group to go directly home, leaving the péloton to ride back to Jenny Dixon Reserve all by themselves. I've received no reports of trouble so they must have arrived safely, thanks god. Just an addendum to Wednesday's ride, apparently Linda was right behind me when I swerved to miss the sand on the road, and she briefly touched her brakes, forcing Lyn to hit her back wheel resulting in her falling to the roadway. Could easily have been disastrous had there been a vehicle coming.
That's all I can remember, thanks for coming everyone. A beautiful ride in perfect conditions.
Danny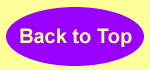 Such a top day at Gorokan this morning, with about 21 riders in group 1 and about 15 in gp2. John D was our leader in gp1 and Doug was our sweep, herding us up through Toukley and down the acquatic centre detour and up to Noraville.
Setting a good pace, John took us through the roundabout at Budgewoi and on to the picnic area by the lake, where we found Jill and Trevor waiting to join us. Not gp1 but gp2 who started to arrive quite soon after we got there. Group 2 rode up to Lizzie Bay and the highway, and through CVBS and back to base, so we gp1 riders didn't see them again.
As we were heading for Nords Wharf, a trip up the Munmorah State Conservation Area was in order, for those so inclined. The rest of us took the low road and arrived at Blue Wren Drive at the same time. After ten days since I rode a bike, or did any exercise at all, I found it quite taxing getting up to the Big Prawn, but it was nice going down the hill into Nords for lunch. Some energetic types continued along the highway to Cams Wharf entrance , and joined us at the picnic ground by the lake. A very nice spot for lunch!
Being nervous about the big hill up to the highway (silly, isn't it!), I left on the ride home before the lunchtime briefing, walking the hardest bit, then on the highway I continued for a few thousand meters before I stopped and waited in the shade. After about 15 minutes Rolf joined me and we waited together for even longer till the front runners sailed into view. Apparently there was a puncture. I dropped back steadily through the péloton till I came to Blue Wren Drive, where the leaders were all stopped at the red lights. Timing it to perfection I raced through the lights and headed on down the long hill to the Elizabeth Bay lights and stopped. Nobody else appeared! Eventually i took off but was soon passed by Alan, then JD and his faithfull crew, after they had dealt with yet another puncture. I seem to miss all the fun! After Rutleys Road there was a pile of sand on the bike lane, which I swerved around, only to hear a squeal behind me as Lyn apparently came to grief. I looked around to see her on the deck. Hope I didn't cause that! A car passenger alerted us front runners to her plight. She did get back on the bike, not too hurt I hope.
I eventually left the group after the bridge and rode home, while the others rode along the lakeside back to the fish co-op. As I got home I was so hot and tired, I thought the forecast temperature of 22°C was wrong by about 8 degrees, but on arriving home I found it was only 22° after all. A good solid ride by everybody, about 55km, in excellent conditions. Thanks to everyone for making it happen.
Danny
It was great to see the "Wagga Warriors" return safely and to listen to their stories of luscious green pastures and antics with their bikes. Doug also passed around a report describing each day's ride and all the delights that happened along the way - a good read, thanks Doug.
Today, the forecasters promised us a hot one and they certainly delivered. However, around 20 of us just wanted to get out on our bikes and "go for it". Peter H was ride organiser today and firstly told us it was Col's birthday so we had an impromptu Happy Birthday song for him. The ride today was to Wyong via The Entrance and Doug kindly took up the rear position for sweeping. So off we went up round the back of Toukley to the first regroup at the cemetery. As it was already starting to heat up, we went steadily down WBD. At the next re-group before the bridge, Pete decided to jazz up the original scheduled ride and take us left at the Entrance roundabout, chasing the coastline towards Toowoon Bay before hitting the Chittaway bike path. At The Entrance channel, we spied a guy standing on a SUP board fishing - if he'd caught a fish, surely he would tip over!!
Anyway, along the bike path to Chittaway, Doug managed to get a puncture - lucky he has some friends at the back and therefore got some help and company! After this Peter weaved us around the lovely Church Road eventually reaching Tuggerah Straight and onto the lunch spot at Wyong. Paul Flack greeted us there with all the tea and coffee plus the added bonus of a freshly made cake which his wife kindly cooked for us all - aaaah that was so nice - thanks Mrs F! At the usual briefing, Pete informed us that it was also Hans's birthday so another song was sung for both boys. After much clapping, Col informed us that Wednesdays and Fridays were his favourite days of the week and thanked us all. I'm sure he reiterated the words that all of us would agree with.
After lunch, we were really feeling the heat as we headed home along the River Road - all very quiet until Diane piped up "its 37 deg C"!! Phew, no wonder it was feeling uncomfortable! Shortly after this, I came down with a puncture - luckily we were near a shady spot. Poor Doug, helping out on the 2nd puncture of the day and with Col's help, managed to get my dodgy English frame [and her bike?] back together for us all continue home.
So, despite the heat and punctures, it was a lovely ride Pete - thanks and to Doug too, sweeping up in such an expert manner. We were all grateful to Paul as well, providing a much-needed service at lunch! A total of 53kms travelled and according to Garmin an AVERAGE of 33°C! (it reach 38° on the last leg home)
Irene
Ten riders turned up for today's relaxing ride, in a 10 knot NE breeze, warm and sunny. Barry rode up from home but was unwilling to go any further due to poor health. Ken arrived up from Wyoming but, on hearing of our northerly destination, he decided to just ride back home again, to miss the heat of the northern desert.
So that left nine of us looking for a short ride and early return back to JD Reserve. I led the ride and Evelyn took on the sweep's job, seeing how she was going to be at the back anyway. I kept stopping to check we had everyone, so no-one risked being left behind. Our destination was Munmorah and Chain Valley Bay, so off we rode up Lizzie Bay Drive to Lizzie Bay for our first re-group. Next stop Carters Road, with most of us going over the footbridge, only Joe went across the intersection and kept going on his own. After he came back we headed off to Lloyd Avenue CVBS for a loo stop and a pleasant chat by the lake.
Next we took the new bikepath down Scaysbrook Avenue and up Tall Timbers Road to the highway, very nice thank you Wyong SC! At the Doylo we decided (I did anyway) for a change and rode down Scenic Drive to Budgewoi, to the first roundabout, then turned left to make our way through the backroads to Halekulani. This didn't work out as we soon found ourselves back on Scenic Road, so we crossed it and took the Budgewoi Lake path back to Budgie.
Finally we arrived at the Lakes Beach Café by 11 o'clock. So a short ride today (31km), but a very relaxed one with excellent company. By the time I had ridden home I amassed 47km. Thanks for coming today everyone - great fun!
Danny
Ten riders who weren't at Wagga Wagga, and who could be bovvered, turned up at the Gorokan fish co-op for an unusual weekly ride.
There were Marshall, Irene, Alan, Ken, Peter Bones, Jill, Trevor, Carol, Ralph and me. After some discussion we decided on a shortish ride in a westerly direction, because of a NE breeze of 10 knots. Marshall dreamed up most of the ride, and we set off towards Budgewoi a different way, today being unusual, didn't go via Peel Street, just straight along the Main Road, then down the footpath to the Old Highway, and continue along the path to Budgie. Some people had never been along Main Road, or the old highway.
At the bridge we crossed the lake and continued along the bike path towards Buff Point, finally popping out at the Charmhaven bridge. Alan, this week on his MTB, and Ralph kept whizzing ahead where possible to get rid of some youthful exuberance or pent-up energy. At the nursery, opposite Bunnings Lake Haven, we crossed the road and rode through the nursery towards Arizona Road. We kept stopping to wait for less energetic riders, as this was an inclusive ride and we didn't want to leave anyone behind. A nice meander through the wetlands then across Sparks Road and on to Warnervale Road which we took up to Minnesota.
At Wadalba, Marshall knew a little café called the Bakehouse, opposite the community school, where we had incredibly good coffee and a pie and cakes, while some of us ate our home-made sandwiches. I recommend this cafe for future visits. Ken took off home along the Pacific Highway at this point, thanks for coming Ken! Afterwards we rode back up Orchid Way to Johns road. Feeling energetic and knowing we hadn't ridden very far, we turned right at Johns Road and raced up the hill to Pollock Avenue. Left there and down to Jensen, which has turned out to be a lovely road for bikes since they re-surfaced it, right through to Tuggerawong Road. You probably know the way back from there, though I did take Carol and Alan on their MTBs through Craigie Park shortcut to try out their fat tyres, and my skinny ones. Carol is not long back from a long European holiday so struggled a bit at this stage.
A very pleasant ride of 37km (43 for me), with 257 metres of elevation according to Ralph and Strava, thanks to Johns Road. Weather conditions were perfect by the way. Thanks for coming!
Danny


Carol, Irene and Danny relaxing before the ride
A dozen riders assembled at Jenny Dixon Reserve in Norah Head, keen to ride together to some unknown destination. We soon decided on Wyong then to Farm Gate café, mostly because we've been every other direction in the last few days. We pick Ralph to lead us, an experience he was ready to accept, with a little help from his friends.
Conditions were perfect, with no cold, hot, wind, rain or sun, not much anyway. We did have to train Ralph to wait for the rest of us, but otherwise he did a good job leading and will get many more opportunities to ride at the front. So down to Toukley bridge and onto Marks Road to Wyongah where we had our first re-group. Alan was on his super LaPierre, which had just got new wheels, so we let him zip ahead to check on conditions over the horizon. We stopped again at the Wyong toilets then headed for Pollock Avenue and the highway, which we crossed down at Lucca Road at the lights.
After a relaxed and delicious morning tea we jumped back on our grids and rode down to the gate at the start of the Warnie's Track. A cool squirt down to the other end where we repeated the gate-wrangling exercise and set off for Minnesota Road. Crossing Sparks road at the minnie lights we followed the wetlands to Hakone Road and Arizona Road, before crossing the highway and returning to Norah Head via The Corso and Main Road.
I left the rest of the group at Mattaram Road, Woongarrah, and rode home nearby. Thanks you guys for coming. Have a good holiday at Wagga Wagga!
Danny
PS For those not going on the holiday, we will be doing the usual Wednesday and Friday rides next week, though I don't know to where. Just turn up at the usual time and place and we'll decide then.
With a southerly gale blowing at 30-40 knots (knots!) I didn't expect anyone keen to ride, but I was wrong, with at least ten going down to Batto Bay, and another handful doing the Group 2 ride around Budgewoi Lake. They never said it was easy, but they didn't complain either.
I had my bike there in my car, but didn't fancy the weather and stayed at the Toukley Sailing club, so just a short report today. After they all got back we had a nice lunch of bread, salad and cold meat, and fruit cake. Then we had a general meeting, during which we were told that the whole committee had to retire at the AGM in February, and how we should not wait for someone else to pick up the slack. By Friday it was apparent that many nominations will be forthcoming from the rank and file next year - we may even have an election!
One item to come out of the treasurer's report was that the club has donated $1000 to Camp Breakaway towards a mobile generator. They often have kids there on respirators and other machines who are in trouble if there is an electricity outrage, as there was in April in the storms. Breakaway sent us a certificate of appreciation, so now we are good social citizens doing something for the community. Well done TDCC!
Thanks to the workers who provided our lunch, Sue and Robyn among others, and thanks to everyone who came to the meeting - it's a good sign for a club to have a big turn-up to a meeting.
Danny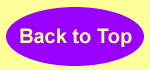 Nice weather for the 18 riders who assembled at Jenny Dixon Reserve, so we selected our preferred ride leader, Paul F, to lead us up to Lizzie Bay and Munmorah. At the top of this road we crossed the Pacific Highway, most of us over the footbridge, and continued along Carters Road, with 6 schools but no kids due to the school holidays.
Not too energetic today, we then followed the bike path to CVBS (Kingfisher Shores) and visited the little park and the boat ramp at Josh Porter Reserve, where we will be meeting on Tuesday for a kayaking event. There is also a dunny there which is the main attraction. Pressing on, we tried out the new bike path from Scaysbrook Avenue, into Tall Timbers Road and right up to the highway again. Nice path, thanks WSC!
Cruising on down to the Doylo, we paused while Paul telephoned the Lakes Beach café to book a table for eighteen. Across the intersection and down to the bus stop opposite Roper Road, where we squeezed through the gap in the Armco rail, for a good whizz down Emu Drive all the way to the river. No accidents, punctures or upset tummies all day! Riding along the beautiful bike path all the way to Budgewoi, we emerged at Budgewoi Road and Doug set the pace to the café, where we thanked the maître de for our very long table in the shade. Good coffee, good service and friendy attentive staff made this a very pleasant morning tea.
As we were shuffling in our seats, anxious to get going again, I had a phone call from 'er indoors to come straight home, furniture delivery, so off I went, flying back to Lake Haven with the SE breeze behind me. I'm pretty sure everyone else got home safely, not heard otherwise, so thanks to Paul and Doug for looking after us. Thanks to everyone who made the effort to ride today, you were great!
Danny
Starting at Gosford this morning, we had 18 riders ready to ride somewhere different. With perfect weather we set off from the venue at Masons Parade near the sailing club, towards the famous Iguana Joe's, under reconstruction, then on to Aardvaark Park where lots of people play sport. I noticed on the way in by car from the M1 Motorway that the big intersection at Brissie Water Drive has changed dramatically, with said drive re-aligned further east to make a crossroad with Manns Road.
With Pedro leading and Doug looking after the tail we scooted along towards Woy Woy, with a forward-scouting group checking the way was clear. Thanks Alan, Nigel and Ken! Down through Woy Woy and Blackwall to the Spit Bridge where we all formed into a neat single file till we crossed the road at the refugee crossing. Flat till we got to the bridge, the way became littered with hills big and small for the rest of the day.
Finally arriving at Davistown we set up camp near the ferry terminal, sitting on the ground as the new picnic tables were not quite finished. A bit different to the CCTCC which would have set up camp in the coffee shop. We're too independent! I left my lunch in the car, and planned to eat it the drive home, so I just had an ice-cream, in a cone, yum! But I forgot to eat the sanger and had it at home at three o'clock!
A lot of us have been on this ride with the other club many times, but we still can't quite remember where to go, and went astray a couple of times. Got lost again in East Gosford, because Pedro made us go straight down The Entrance Road without crossing over like we usually do, so I, among others, got confused and went down the wrong streets on our way back. I finished up at Peaks Point (not Pt Fred), doubling back a couple of times before we surfaced. Didn't stick behind the leader, that's the problem! We all got back OK after a very interesting and enjoyable ride together, thanks everyone for the effort in coming. A most enjoyable ride!
Don't forget next week it's the AGM so meet at the Toukley Sailing Club (check your Google Earth and look for the 'TSC' on the roof!). A short ride then lunch and the meeting, don't miss it!
Danny
Pouring rain all night, still raining this morning at 0800. Determined to make a go of it, I packed my bike into the Paj and set off for Jenny Dixon Reserve at 0810. Arrived at 20 past - no rain all the way here. Then it starts raining. Sit in the car till 0830, then give up and drive off. Went and did some shopping.
Half past nine and Paul F rings me and says where are you? Go to the Fuel Stop for coffee at ten o'clock. Go back to Toukley, have coffee with Margaret, Dianne and Linda, Paul arrives soon after. Chat, then decide to go to Lake Haven cinema to see 'Everest' at noon, this being the sportiest film on, and suitably cold. Pick up the missus and off we go to the pictures with the aforementioned cycling mates to see a beaut film about dying in the cold.
So we didn't have a bike ride, but we did hang out together and had an enjoyable day. Thanks for coming, girls and Paul!
Danny
PS See Seabreeze© graph below.
First, read this morning's report below. Back here again? Now read on! Marshall reports that he rode from the co-op across to Noraville, then down to Budgewoi, then on the bike path around the lake, with only a slight shower at B'woi, but lots of wind, to the highway at the San Remo bridge, down to Charmhaven then via Warnervale wetlands, past Warny High School in Minnesota Road, through Wadalba and back home to Wyongah, so well done Marshall! Makes the rest of us, apart from Ken, feel a bit weak and pathetic. At 2.30pm the breeze is 30-40 knots, from the SSW. And 14°C!
On a fresh and breezy morning today fifteen members turned up, but only 4 of them were on bicycles. There were some more bikes on cars, but only Nigel, John Lon, Ken from Wyoming and Marshall rode there. And Marshall only rode from his Mum's place two kilometres away. The rest of us just mosied along to see who the other nutters were.
It didn't actually rain while we were there, but the wind blew the dog off the chain, and it was freezing (11°C). See Seabreeze® graph below. Well done to those who actually got on their bikes, but generally it was judged too yukky by half to go on a ride to anywhere, or to hang around for a barbecue somewhere later.
I went home, but the remaining victims were contemplating going somewhere for coffee. For those of you reading this who didn't get out of bed - well done!
Danny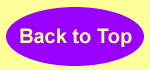 A cabin has become available at Wagga Wagga Beach Caravan Park due to a cancellation by Jill and Trevor. Unfortunately, Jill and Trevor have had a death in the family and will be unable to attend the club holiday.
If any members wanted to go on the club holiday and were unable to obtain a cabin, one is now available.
Sue Tucker
Sec
With cloudy and windy conditions (see Seabreeze graph® below) only eleven riders fronted for this morning's short ride from Jenny Dixon Reserve, Norah Head. Paul had an idea for a ride, and nominated Pam as the leader, but in fact several of us took turns leading.
As it looked so much like rain, I wore my new booties, raincoat and mudguard. My new headlight was gone when I got home after Wednesday's ride. After today's ride my galoshes were stuffed as well, with holes worn in the ankles from rubbing on the crank, and the bottom torn. They took me 5 minutes to put on and 10 minutes to get off! And it didn't rain at all, just got sunny!

So off we rode down to the Gorokan fish co-op and along The Corso, up to Charmhaven and over the Wallarah Creek bridge to San Remo, nice breeze following. Up past Camp Breakaway to the scenic road and on to Doyalson. At one of the intersecting street a young idiot in a work ute tried to push in amongst the passing bikes, and gave us lip. Up at the lights there he was waiting, so Paul and Col, among others, gave him an earful of abuse, which they kept up till the lights changed, and off he screamed, revving the guts out of his pathetic little truck. What a joke!
We continued up the highway with the wind to Tall Timbers Road where the tail-enders complained about the speed of the leaders. Richard said he couldn't keep up, so he was going straight back to the Lakes Beach café to wait for us. So that left us with ten riders to continue to CVB Josh Porter Reserve for a break. I then took the group up to Carters Road and over the highway footbridge for a change. Then down Lizzie Bay Drive towards Budgewoi, with Linda streaking off, followed by Viv on her MTB, miles ahead of us. Linda told me once that her legs get sore on hills, so I'm glad it's not just me!
Finally at the café but no Richard! He turned up 20 minutes later, declaring that he had ridden up to the Big Prawn, then back to Jenny Dixon looking for us, so he rode much further than we had intended. A lovely morning tea, despite the wind blowing everything off the table, after which we rode back to JDR or in the case of Col, Linda and I, back home. About 40km for most, and more for me and Col, and Linda. A good ride with friends!
Danny
Hi Danny
I saw on the local weather today that The Central Coast was copping a severe hail storm today. Saw some pix of Bateau Bay covered in hail. Wondering whether our end of the Coast copped it as well?
Lois and I had a nice seafood dinner last Saturday night in Boston with Boston Bill and his wife Kerrie. Arrived in Whistler Monday staying with our son Tim and his family.
Did a nice 40K ride today around the local Whistler cycleways on my mountain bike. Rode past glacial green lakes, float planes landing next to the cycleways.
Saw a brown bear with three Cubs just off the cycleway. Definitely different scenery to the Coast. Beautiful safe cycleways, heated toilets in all the parks. Everyone is so courteous to bike riders!
Look forward to hearing about the hail!
See you end Sept back on the Coast.
Regards Barry Sm
Group 1 - Twenty-two riders fronted today for a squirt down to Berkeley Vale for lunch. Something was wrong with Irene's bike, so she and Linda raced off to Linda's house for another bike, so we were late leaving. As it happened, Group 2 was going to Wyong also, so we passed them a couple of times during the day.
Owing to the lack of volunteers, I got the job of leading Group 1, and what a privilege it is too. We didn't lose anybody, and had only one flat, JD, who hadn't brought any tools or spares. No problem, we usually use someone else's stuff anyway! Marshall took us on a little detour along a lakeside path at Wyongah, very nice, and we continued to Chittaway, straight down Wyong Road bikepath. We then continued along the path by Wyong Road all the way to Pindarri Avenue, Berkeley Vale, then suddenly there we were at Bluebell Park, our venue for lunch.
On the way back we detoured around Geoffrey Road, Chittaway, then Church Road and Lake Road, for more variety and distance, before humming down the Tuggerah Straight bike path with a tail wind. At Wyong we got to the toilets just as Group 2 were leaving. I decided to follow Pollock Avenue and Jensen Road coming back, and guess what, so had the Group 2, so we passed them again. After stopping for a change of leader at Tuggerawong Road, the other group passed us again, before we chased them down again. It was lovely to see all those nice people so many times in one day.
I peeled off at Myuna Road to go home, leaving the club in the gentle hands of my mate Col, who I trust took them all back safely to the Fish co-op. Such a lovely day for bike riding, and genial members to talk to. Cheers!
Danny

Group 2 - Hello everyone,
another glorious day for cycling, great temperatures and clear skies. Well our numbers continue to grow, we had another new visitor Linda Brady, who said that she would like to ride with us when she could as she still works and, depending on her days off, she would like to join the club and become a regular cyclist. Joe's wife Sue who has been with us for the last couple of weeks is getting stronger and is improving every week.
We had a total of 15 riders yesterday and had a good ride to South Tacoma and back to Wyong for lunch and back to the CoOp via Pollock and Jensen Roads.
Ann is still not cycling yet, she had her stitches out last Tuesday and is now back on the trainer bike with rollers, so as soon as her knee is strong enough she will be back cycling with us.
Next week we will be a few short as 3 couples have personal family business they all have to attend to, but hopefully they will be all back for the next week.
Arlene is still not well. She has had another stint in hospital at R.N.S. but hopes she will be back to her normal self soon. Best wishes to Ann and Arlene.
Well that's all for now,happy and safe cycling,
Regards John Lonard - Group 2 organiser.
Another lovely spring morning with 15 riders signing on. We decided to do a loop down to Wahroonga Road, Wyongah, with Dianne volunteering to lead, thanks Di! Col and I kept close to advise her on the unfamiliar roads.
Warwick wore the pink cap at the back, thanks Waz! So once we got to the end of Wahroonga Road we crossed at the sports fields into Wadalba and out onto Minnesota Road. At Warnervale Road we headed down to the wetlands, but as we got there Viv's rear tyre, on her MTB, made a funny noise as the air came out a little hole in the back tyre. It proved to be very hard to free the tyre from the rim but eventually we got it off and fixed the puncture.
Through the fascinating wetlands and out onto Hakone Road and up to Arizona. We all crossed the highway near Bunnings, but at this stage I had to leave to attend Daphne's funeral (she was 97 and a member of the Gorokan Walkers Group). The rest of the Group rode down Moala Pde and along to Lowana Avenue, over the Wallarah Creek bridge and along the bike track to Budgewoi and the Lakes Beach café, or that was the plan anyway. Hope it all went well guys! Another delightful Coasters ride. The Skylarkers also rode but don't expect a report.
Danny
This looks like the 2nd ride to Manno in 2 weeks, on the old program, but as I didn't go on the first one I'm not sure. This time however we really did go to Manno, with Col leading, from Budgewoi up Lizzie Bay Road to the highway at Munmorah, then down to Rutleys Road. We made our way down to Vales Point where the boatramp is, for lunch. Wayne had ridden down to the co-op from his house in Manno, so he left us when we headed off back.
Another full quota of riders, but not sure how many, over 20 again. Lovely conditions as usual. Col took us back to Doyalson where he, Ralph, Trevor and Jill all headed off to their homes/wife (in Cols case) down Scenic Drive. Mike took over the lead with a safety detour down Emu Drive to the river. I bailed out at Lowana Avenue and went home, so that's all I can tell you. A really nice ride, thanks everyone!
Danny
A really shocking day for riding, but I was determined to do it. As I prepared to leave it started raining earnestly, so I stowed the Giant in the Pajero and drove up to Jenny Dixon Reserve. No-one there of course, but I got my bike out and rode up to the Rockpool Resort to see if it was open, for coffee. I had my raincoat on, and a new back mudguard, so I was prepared for the really heavy rain that fell on me. When I got back to JDR, Richard and Pam rolled up in their van, with their bikes, but it was so wet we left them there. Soon Doug drove up in his car, no bike, so we all drove up to the Rockpool Resort and had a very pleasant m/t inside the café. Not much riding done but at least we had a good social morning, which is all you want, eh!
Danny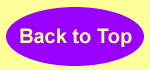 Group 1 - Batto Bay - Bit of a tricky ride today, with no-one who knew the route being on the ride. However, as I had actually read the program, I (Danny) was selected by popular acclaim to lead the ride.
I'm writing this ten days after the event, so details are a little hazy. Can't remember how many riders today, but over twenty I recall. Off we went down WBD and after a regroup at Roberts Street, North Entrance (NE), we continued along the bike path past Picnic Point and on to Killarney Vale. After crossing Wyong Road, we were supposed to go up Brooke Avenue, but somehow I missed it, hard to imagine, so we kept going up to Eastern Road and eventually found our way on to Brooke. Everybody was suggesting the best way to go, but they hadn't read the program, so I perservered along the interesting and fairly level roads via Joe Banks Drive and Crestfallen Drive to The CC highway and finally popped up at Toowoon Bay.
After a nice lunch we headed back direct to the bridge, and up to the cemetery at Noraville. Ralph was with me but after I latched on to Nigel and followed him all the way up WBD we lost Ralph and everybody else. Eventually they all turned up, with some of the girls doing really well, not meaning to be patronising! A very interesting and enjoyable ride. Thanks for coming.
Danny

Group 2 - Hi all fellow cyclists,
What a good day to cycle - sun, pleasant temperatures and very little wind. First of all we would like to welcome 2 new members, Frank and Shirley - we hope you will continue to enjoy your cycling with us just as much as we have enjoyed your company.
Welcome back Eveline after your long holiday and hope you are recovering from that unfortunate collision skiing . Also Arlene all of our best wishes for a quick and complete recovery from your terrible illness. We will be all looking forward for your return to us.
We had a very good turn up for our number 2 group ride, 16 in all, including a visitor Sue who is only new to cycling and who is improving every week. Joe her husband has been cycling with both groups for quite a while now and it is always great to see a wife and husband enjoying the same activity no matter what it is. Keep on pushing Sue, you will get there!
The route to Toowoon Bay was the normal trip down Wilfred Barret Drive, but what we did change was the route crossing Main Road, instead of crossing at Beachcomber Hotel crossing , we went the back way turning at the Ambulance station and then crossing at the traffic lights at the school on Main Road, a much safer option. Our return was up to Swadling Street and down to the cycle path at Long Jetty, Picnic Point and then back to the CoOp via WBD, a very pleasant day and good company was had by all, thank you.
Ann will not be cycling for a couple of weeks as she has to go into hospital, again, to have her left knee tidied up. She just seems to be back cycling when something else comes up, but she is very determined not to let anything beat her. Dutch determination and a great fighter.
Talk to you all soon, enjoy your cycling, embrace and appreciate your friends,
regards John Lonard. Group 2 Organiser.
Have a read of this excellent Shire magazine, with reports from the kayakers and the bike club. Click here.
A cool and windy morning at Gorokan Fish Co-op, cloudy and threatening to rain. Ten riders only, with about the same number of group 2 riders, also heading for Manno, but coming in the other end of Rutleys Road, whereas the Group 1 riders were going to Wyee then up to the western end of Rutleys.
I waved them all off then went home to perform other duties. Good to see Rod back looking a thousand bucks. Hoping we get a more comprehensive report later.
Danny
A good turn-up for the Coasters today with 19 riders, on a perfect day, ranging from 12°C to 23°, no breeze or cloud.
I devised a tough ride because I know that's what our members want. With Warwick at the back I led the eager group up to Budgewoi where they insisted on a toilet stop after 5 minutes on the road. Another stop at Lakedge Park, Buff Point, finally soldiering on to Blue Haven where we hit the dirt track for some variety, except for Pedro who caught the bus to Link Road.
After a brief rest we continued on down Link Road to Tooheys Road bridge exit and on to the nasty few kms of hard-packed clay and gravel. This finishes off with an exquisite little hill, but nearly everyone just steamed up it as I knew they would. At the end we turned left onto Bushells Ridge Road and back on bitumen, then left again onto Hue Hue Road and up to Sparks Road. And left again. Good riding everyone!
At Albert Warner Drive we turned right for a change before another left at Warnervale Road. Great fun getting 19 elderly riders through the partially open gates at either end of the Warnies Track for some more dirt-track riding. It's always nice at the Farm Gate Café, where we relaxed and refreshed ourselves before turning our weary heads towards Toukley and our home stretch. Did someone warn me not to have a burrito for lunch? Wish I hadn't!
It's quite a job getting all of us over the highway at Johns Road/Pacific Highway roundabout, luckily a nice car stopped and let us cross. I don't think he had much choice with all those bikes over the road! Down Johns Road to Orchid Way and up through Wadalba to Louisiana Road and Wahroonga Road down to the lake and Tuggerawong Road. I peeled off at Pearce Road towards home, so Pedro led the club for the return journey. I know they made it alright as Ralph just dropped by with my discarded orange polar fleece. Thanks Ralph! Thanks to everyone who helped co-ordinate the ride or gave encouragement when needed. Cheers!
Danny
Twenty-two riders fronted at the Gorokan Fish Co-op for this morning's ride, plus Simon who was waiting for us at Wyong. Wayne was on the road bridge at Wyong at 10.20am while we were at the toilets below, but he couldn't see us and rode away. But he found us at lunchtime.
Pedro offered to lead the ride and Doug took the sweep's job. Conditions were divine all day with mild temperatures and a faint breeze from the south. Off we went down to Wyongah where Pedro sent a contingent of four down to meet Simon at the dunnies, so Nigel, Linda, Viv and I set off at 29kph to meet him, slowing down after a few k's to 27 which suited us better.
Down Tuggerah Straight to Chittaway via Lake/Church Roads, and onto the bike path till we stopped at Bluebell Park for a pitstop. Over two beautiful new multi-million dollar bridges till we veered off to Toowoon Bay for lunch. There was a big family or group having a barbecue there, but they declined to share it with us. No birthdays or punctures or cake today, so we set off at speed (at least some of us did) for the cemetery at Norah Head where we waited for everybody to catch up. The southerners left their cars at Richard's place or somewhere handy to finish the ride early. Still did the same distance, 54km, plus extra for those of us who rode from home.
A very pleasant ride, thanks to Pedro and Doug for looking after us, and to everyone else for coming.
Danny
Back to beautiful weather, up to 17°C, with no breeze found. Seventeen riders attended JD Reserve, including Geoff from kayaking, and Ralph back after his 6 month trip round Australia, and Richard and Pam back after their wonderful trip to Europe for six weeks. Joe had a new road bike today, so he kept up easily. Irene couldn't resist leading the ride, and Ralph wore the pink hat cover at the back.
Nobody was interested in going south, and we did west last week, so north to Elizabeth Bay we rode, straight across the highway at Lake Munmorah the town, into Chain Valley Bay. Down Carters Road to CVB south, and on to Joshua Porter Reserve for a pit-stop.
Pushing on to Tall Timbers Road we were pleased to see the new bike path taking shape with plenty of activity happening today. Turn right on to the highway and towards Doyalson, after the welding shop, to a little place called The Grove, where there is a café and general store. Don't know where the customers come from, but they do. There was only one lady serving, so we had to wait while she single-handedly made all the coffees and toast and stuff, but we didn't care!
Finally out of there and down to Doylo and continuing along the hwy to the bus stop opposite Roper Road, where Col peeled off home, and the rest of us squeezed in past the Armco rail and down Emu Drive, straight through Goorama Avenue, because we can, and down to the bike path on the lake. I hived off here towards Lake Haven, cos I live there, and Irene took the remaining riders east towards Budgewoi and hopefully on to Jenny Dixon Reserve.
A very nice ride, with a few hills, and a good chat, where everyone wanted to know about my trip to Sydney for our 20th, which was excellent. Good on you all for coming, it was so enjoyable.
Danny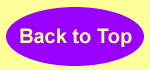 Report never coming apparently. Not very nice conditions, fifteen riders.
Ten riders came this morning to Blacksmiths, on a sunny cool day with slight NW breezes. Doug led us and Col wore the pink hat, thanks youse two!
Darryl made a long awaited return to the cycle club, joining us today. Other riders included Warwick, Robyn, Dianne, Carol, Paul Ando and Irene. The Skylarkers left Gorokan at 8.00am and passed us at Blacksmiths at 9.30. We saw them again on the way up Fernleigh, at Whitebridge, where they stopped for a chat before heading back home.
Lots of cyclists on the track today, it's very popular. We only went as far as the Adamstown end, then rode back to Marks Point and found the post office/café where we enjoyed toast and coffee. It's an amazing little shop, chocabloc full of games and puzzles, most of which I had never seen before, and hand-made wooden toys. Anyone interested in old trains, there is a beautiful jigsaw with a steam loco featured.
After m/t we headed back on a cook's tour to Blacksmiths, but Paul had a phone call as we were leaving and lost us. Eventually we found each other and continued on our trip through the backblocks to the carpark.
A delightful ride of 45km with gorgeous people, some of whom were in our group. Don't forget next Wednesday's ride is from Tarro, the details of which are above. Cheers!
Danny
Very chilly this morning, at my place it was 10°C inside the house and 5° outside. But that didn't deter our famous club riders who turned up in their droves to ride the windswept roads of the Wyong Shire. Twenty-one actually, with Col as the esteemed leader, and Doug keeping the back end straight. Although it was Dougal himself who had the only punctures of the day, but he was in good hands.
Col took us over to Budgewoi where we joined the wonderful bike path around the Budgewoi Lake, as far as Camp Breakaway, where Joe and Cathy (welcome back guys!) decided to keep going around the lake for an early finish, given their lack of training. Soon afterwards Ken hived off towards home (Narara), so he still did more than we did. On to Doyalson and Rutleys Road where Wayne also peeled off towards home at Manno.
Although it was cold, with a norwester up to 20 knots, it didn't feel too bad, and it was sunny and clear, so we made the most of it, and rode up to Tall Timbers Road, Chain Valley Bay South (CVBS) and through to Chain Valley Bay Road back to the highway. Turning left at Kanagra Drive, we did a u-turn almost immediately to enter Blue Wren Drive, over the highway, for safety, thanks Col, and continued down BWD, not to be confused with WBD, and on to Budgewoi, having ditched a west-facing Lizzie Bay beach in favour of Mackenzie Park for lunch.
We celebrated Paul F's 75th birthday and let him buy us all some delicious cake to mark the occasion, thanks Paul! After lunch Col decided to go straight home, don't blame him, leaving me to lead the weary little group back to Gorokan for the end of our fantastic ride. Thanks for coming everyone, really enjoyed your company!
Danny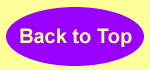 We did this ride last year, remember? For more details, click here.
A good roll-up today with 16 riders, all keen to ride somewhere different. A big ask, but we tried, with me nominating myself as boss cocky, and Peter going pink hat for the first time, thanks Bones! Pedro was also there, for his first ride in a long time, due to incapacity. Margaret is back from her journeys northward (as far as you can go in this country!), so we'll be expecting a report from her soon. Could get a photoshow!
We headed north ourselves from Norah Head, only going as far as Budgewoi before heading west into a slight NW breeze. Along the bike path to San Remo then north again past Camp Breakaway to the Extreme Sports Park where Col showed us where he spends many happy hours. It's a bit of a shame really, covered with graffiti, and earth in the concrete bowl, and hardly any kids come here anyway. So we gave it a bit of a try-out then headed back up Highview Avenue to Scenic Drive to Doyalson. Here we saw the Skylarkers fly past from the north, saw them again at the next lights then they were gone, the three of 'em!
We rode down to Blue Haven Way (the new Aldi is coming along nicely!) and Col took us on a tour of new roads, past his own house and down a new back road to the path down to the bridge over Wallarah Creek. Very few people knew where they were. Over the bridge and down the hwy to the nursery near Bunnings where we crossed over carefully to the other side of the road, through the gate and down to the Warnervale Wetlands, a lovely ride with nature.
On reaching Warnies we snuck through the gate, as one must, rode to the south end of the beautiful natural track, and snuck through another gate finishing up at The Farm Gate Café.
Viv and I organised a table for 16 and we all enjoyed coffee and food and a damn good chat, before dragging our sorry butts back to the highway and up to the roundabout. We chose Johns Road as our preferred route eastwards, and continued on that to Murrawal Road and onto Tuggerawong Road. At this point I hived off home, and the group chose Col to lead them back to Jenny Dixon Reserve, even though Col wanted to go back to Blue Heaven. But you know Col, can't say no, so off they all went, and hopefully arrived safely at JDR. An excellent ride with many twists and turns and different, scenic routes. Thanks everyone for making the effort to come bike-riding with us today. Don't forget next week we will be starting the Coasters at the Fernleigh Track, Belmont, at 9.00am.
Danny
After we picked up extras at North Entrance, we numbered 18, led by John D and tailed by Doug T. Lovely conditions, sunny, tiny breeze from the south, cool then warm.
Over the bridge and right onto the bike path to Long Jetty, riding over the beautiful new bridge over Saltwater Creek and on to Tumbi Creek bridge, also new and beaut. With our destination Batto Bay we circled Mingara anti-clockwise, riding west along Wyong Road to Beckingham Road, then Palm Grove and Leetes Lane back to Hansen Road. We usually ride in the other direction, but I found this way easier, with the steep sharp hills pointing downwards, and the long gentle hills going up. At Hansen Road we turned right towards Tumbi Road, taking care not to get run over on the busy road.
Turning left onto Belleview we made our way back to Batto Bay where I led the breakaway group miles past our turn-off, then back again to the shops where we bought coffee and lunch. Don't think I'll ever learn my way around here!
After a pleasant lunch divided between two parks, we re-assembled and headed off home. I was riding with little Paul, and Paul Flacco rode up to inform us that Karen had had a puncture. Knowing she was in good hands we continued north, not stopping till the cemetery in Noraville. Paul and I had a good stretch out, with a tailwind, taking turns in leading. Paul's not that good of a windbreak, but better than nothing.
A few people joined us at the cemetery, the usual suspects, Linda, Dianne, Peter among them. After about ten minutes I got fidgety and took off home, having enjoyed a very pleasant ride with the club. Hope everyone got back OK.
Danny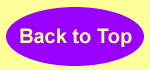 All is going well. We arrived in Copenhagen (or København as they call it ) yesterday. Travelled by coach from Berlin, after 3 hours travelling, the bus drove onto a large ferry and we had a beautiful ferry ride across the Baltic Sea to arrive in Denmark. Weather a little cooler but still fine and warm. We are hiring bikes in each city. Just city bikes, nothing fancy, but generally what millions of people ride around on. When we rode into the middle of the city in Berlin I was thinking "this is probably the most dangerous thing I have done in my adult life", however after achieving it (safely ) I realised the chaos - buses, construction work, trucks, hop on hop off buses, local people, travellers, and bikes. Fast ones and slow ones, like us, were all very patient, thank heavens. Richard sat on a seat in the shade for an hour, I took photos and then we rode home through the Brandenberg Gate and Tiergarden which is a beautiful shady park in the middle of the city set up for riding and walking.
Well time to go for a walk and discover Københaven!
Pam
Back to the good weather this morning, cool, cloudy and spitting rain (good compared to last Friday!). Thirteen riders fought over who would lead the ride, with much discussion about the destination. This is patently untrue, however we did manage to find someone (Paul) to take us somewhere (Batto Bay) and off we went.
The spitting rain soon cleared and we had a good run down Wilfred Barrett Drive (WBD) with Linda as usual clearing out on her own in front. We had a re-group at Roberts Street N/E as usual but as we were about to leave (already on our bikes and riding) Peter declared a flat tyre (rock chip), surprising as he had just installed two new tyres last night. So we stopped dead in our tracks before resuming our odyssey to the bay of boats.
Left at the roundabout after the bridge and up to the lookout over the lagoon, and in a generally southerly direction till we got to Swadling Street, which took us down to the CC highway and onto the lake bikepath. No more dramas, except vandals have ruined the locks on the new toilets at Picnic Point, and a quick sprint up WBD to Denison Street Norah Head, with Linda, Peter and I sharing the front. As they say in the Tours, it's much easier in a gruppetto than trying to do it on your own, Thanks guys!
Morning tea/lunch at the Rockpool Resort (Noah's Ark) was a pleasant experience, for us anyway, as we took all the available chairs and tables, so the other outdoor diners had to sit on fruit boxes. However we did re-install the furniture before we left which was appreciated. We did get a visit from Barry before we left at the start, just to satisfy us he is still on the perch. In all, a perfect Coasters ride, thanks everyone for coming. Thanks to Paul, and Doug for support at the back.
Danny
A cool, cloudy but fine morning brought 20 riders out including Jill and Trevor joining us at Budgewoi. John D was our leader, with Doug wearing the rear-gunner's hat.
Pedro gave us a short talk before our departure, Sue watched on, then we rode east to Norah Head where we watched the sharks and whales, at Soldiers Beach. Didn't see any of them, apparently a rest day for large sea creatures, but certainly a change from our usual ride. Then we rode to Budgewoi to pick up J & T then up Lizzie Bay Drive to the eponymous village, where we split ourselves into two groups, the climbers and the non-climbers. On our way again to meet at Chain Valley Bay Road and the highway, a busy little intersection. Eventually the hill-climbers arrived and we rode up CVB Rd to Mulloway Road and down past Valhalla to CVB South.
After a pitstop at Josh Porter Reserve we pushed on to Doyalson where JD changed our route to Budgewoi rather than straight back to Gorokan. Lakeview Reserve is still closed, but showing great promise, so we rolled on to Mackenzie Park at Budgie. After a spell and a feed we split up to ride either home or back to the Fish Co-op. John and Doug took most riders up to Norah Head and down past the cemetery, while some of us just went down Main Street. A nice ride, thanks everyone for coming, and hopefully see you on Friday.
Danny
can be viewed here.
Only four of us braved the very chilly weather this morning to front at Jenny Dixon Reserve to see what was happening. The temperature had soared from 7°C to 8° by 9 o'clock, the wind was a brutal westerly and it was spitting rain, but not actually raining. Col, Nigel and I rode from home. Nige didn't think there would be any other Skylarkers so he came up here instead. Viv drove up but wouldn't put her bike shoes on, or get her bike out.
Nige decided to do a Skylarkers run up to Crackneck on his own, meeting us later for coffee at some texted place. He covered 50 kilometres, for which he should receive a medal. Viv, Col and I decided on a short ride to coffee, but in the end decided it was too cold, so we just went home and texted Nigel accordingly. I offered to accompany Col around Lake Budgewoi before heading back down the hwy to home. As soon as we turned into the wind in Main Road I changed my mind and went straight home. It was, and still is, bloody freezing! Just clicked over 10°. It was an easy ride home for me as the headwind was so strong I just crept along in granny gear and didn't even notice the hill. Glad we don't get too many days like this!
Danny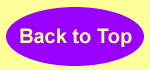 Another beautiful chilly morning, but sunny and fine, with a slight breeze from somewhere. Seventeen riders signed on, elected me as their leader for today, and off we went. Dianne had a new Avanti road bike, with extra gears, which she picked up for $150.
The course as specified in the programme included Murrawal Road and Johnson Road, Wadalba, mostly uphill, where half the riders passed me easily. Sigh! Left at Pollock and down to the toilets at Wyong for our first and last toilet stop (the last one at lunchtime).
Everyone enjoyed this ride and it's one of my faves too. Down to Ourimbah and onto Enterprise Drive for a lovely wind-assisted race to Chittaway. Not much to report, thankfully, lunch at Wyong again and then Col took us back home as I hived off to Lake Haven. Many people commented on how nice it was to be riding today, and breathing and stuff, and I agree. Thanks for coming on the ride guys, see you on Friday.
Next week's ride will not involve Kanangra Drive or Summerland Point due to safety concerns.
Danny
Hi Danny,
We did a ride yesterday from Bordeaux to Creon and return. About 50kms by the sign posts, all on bike paths similar to the fernleigh track. Very safe riding conditions although my hire bike is like a Sherman tank. It has just three gears, a reliable,workhorse bike.
Got a big shock when we got back to Bordeaux, I saw a man on a bike wearing a helmet! Must be a tourist. Sure enough when I called out he said he was from Aus and Mosman in Sydney. No wonder I had trouble with his accent.
Weather is still hot here, particularly from about 3pm.
Regards to you all. Watching the last half hour of Le Tour direct when we get back after whatever.
See you,
Glad to hear Peter Holt is on the mend.
Pam and Richard
A mild start at about 12°C at nine o'clock at Jenny Dixon Reserve, Norah Head, where thirteen of us rallied for our usual Friday workout. Irene volunteered to lead us, and Mike took over the tail, thanks guys!
We had barely left on our trip to North Wyong when PeterB declared a flat. I think he brought it from home but didn't want to fix it himself. So we finally got going at about 20 past 9, up to Denison Road and down to the cemetery. Did you see that new show on ABC last night, about the bodies coming back to life in the cemetery? Spooky! Well, everyone stayed put as we rode past, through Toukley and over the bridge to the Fish Co-op. All the Skylarkers were long gone, but there was a contingent from the CCTCC reconnoitering Sunday's ride. I chatted with Annie S, Marshall and Josie and was introduced to a lovely lady from the Wyong Shire with a camera who was doing an article on how good it is to live in the Shire. We wandered over to the lake for photos where I stood in a big pile of dog shit, which I carried around on my shoe for the rest of the day. Look for the Wyong Alive series in August's Express Avocado. The Coasters were long gone, so I hurried after them, not catching up till Sparks Road at the Warnervale Wetlands.
Soon we were at the Warnies bike path and at the Farm Gate café, by 10.30am. Big ride! It's always a delight to stop there and have a break from our arduous journey. Irene took us back along the highway to Johns Road where we carefully negotiated the roundabout and continued on to Orchid Way, Wadalba, for an interesting meander through the back streets to Wahroongah Road and down to Tuggerawong Road and back to base. I left them to it around there, and was home by 11.45am, in time to clean the DS off my shoe.
A very pleasant ride, which is always the plan, and thanks to everyone for coming along, despite the cold weather. Cheers,
Danny
Nice day, bit cold to start but warming up to a sweltering 15°C, and sunny with a very slight southerly breeze. Sixteen riders in our group, after Ken caught up with us. He had ridden from Narara so he's allowed some slack. John D led the ride, and Doug controlled the tail end.
All our riders are experienced, so a good pace was maintained, well done you. Up through Noraville, chatted to Pedro who is still nursing a chopped off finger, to Budgewoi and up LBD. At Lizzie Bay a few of us rode up the SRA lookout hill, including Viv on her MTB, while the rest of us finished LBD and rode up the hwy to the bus-stop at Kanangra Drive. Plenty of hills in this ride, so get over them, as JD would say.
After flying down Cams Wharf Road we rode straight over to Nords Wharf where there is a little shop which sells everything. They have the greatest range of magazines, especially Womens Weekly ones, than any other shop I've been in. I noticed this as I sat waiting for my coffee which never came. At least, not till everyone else in town had been served.
After lunch by the lake, very lovely, we set off up to the hwy again, up that long and steep hill, but we all made it OK. The worst hill I had forgotten, but it is between Cams and Nords, very nasty. We had the benefit of a tailwind coming north, but the headwind going back was countered by the downhill nature of the return trip, so it was all very pleasant. A tough ride of 55km but lots of fun with one's friends on a beautiful day, so if you missed it, tuff kitties! Thanks to everyone for joining in.
Danny
As a special bonus here is the news from Richard and Pam in Europe:
We are in Bordeaux after visiting Singapore and Barcelona for a few days. Weather is hot and steamy and the daylight lasts till 10.30pm. Hiring bikes for a few days today. Nearly everyone has one. Lots of bike paths and everyone gives way to cyclists as you know from your years in Holland (Paul M).
Glad to hear that Allen is slowly recovering.
Lots of action in downtown Bordeaux with all the other tourists crowding the place and giving the locals the shits. Great tram system here very cheap and runs all the time. Enjoying the cycling in the city. Much warmer than Sydney weather.
Hi Paul, Next ride you might ask the ladies how they would like to ride in dresses and high-heeled shoes and no helmets to muck up their fancy hair. That's what lots of the girls in Bordeaux wear to work. The men are often wearing shirts and ties! Hope they have showers at work because it is mighty sweaty round here at this time of year.
Regards Richard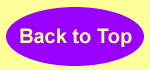 A beautiful sunny winter's day, with cold air early on. Wind was a 10 knot SW, increasing to 15 for the trip back. Fourteen riders from Coasters and five from the Skylarkers, starting at Wyong toilets and Gorokan fish co-op respectively. Start time for the Coasters was 9.15am but I forgot to say that in the notices, so only Col and I were on time at 9.15, everyone else was early, even Annie D who rode from Noraville at 0800.
Off we went with Linda leading us up Yarramalong Road in the chilly breeze, Doug wearing the yellow cap of the rear gunner, thanks to you both. About halfway up the road to Y'long, the Skylarkers, who had started 13km further back, but probably 15 minutes earlier, flew past us as expected, JD on his new LaPierre bike.
It's a consistent climb up to the township, except for the downhill bits, a rise of about 25 metres over the 18km, so not very hard on average. The café at Y'long was overwhelmed by our group of 19 visitors, so it took a long time to get our coffee and stuff. That's alright, we weren't going anywhere else, least of all up Bumble Hill.
It was much easier and faster going back. I was second behind the lead group, but after I first sighted them they got further ahead, so they must have seen me coming. I was miles ahead of the next guy (Azi) on his m/bike. At Mardi Col and I went to Cycology to get my seat adjusted, while everyone else battled the hills of Allison Road before heading off to their various starting points. Well done everyone! A very nice ride and good to see the Skylarkers/Coasters in action again. Cheers!
Danny
On a cold, cloudy, raining morning, heaps of riders (I forgot to ask how many) came to Belmont Rail for an interesting ride across to Speers Point and up the road to Glendale via whatever, sorry, I don't really know where we went, then lunch at Jezza then somehow back to Adamstown and back down the Fernleigh Track (FT). At nine o'clock it suddenly stopped raining and just stayed cold for a while.
Nigel rode up from home, then back again at the end, totalling I reckon about 110km, well done Nige! By the time we got to Speers Point, it was sunny and considerably warmer than earlier, so off came all the jackets, and the club colours blossomed everywhere.
This club does not worship coffee, so we had our lunch with water to drink. After lunch the sun had gone in again and it got colder, so on went all the jackets. Nice while it lasted! We celebrated Annie's birthday, but the passage of the years has not slowed this lady down at all, as she flew past me on the FT and out of sight, actually faster than John who had already passed me.
Doug came to the start but DNS due to illness. Apart from that, there were no dramas or flats all day, well done fellow riders of the Toukley Club!
On the way home Nige was already at Nords Wharf. Great ride, thanks to JD for leading and to Col for maintaining the back end. Don't forget the Coasters are starting at the Wyong toilets on Friday on our way to Yarramalong for lunch with the Skylarkers.
Danny
No reports while I was away, nobody wrote any! But today I was back with eleven other coasting types, in beautiful conditions. We picked Linda as our lady leader of the month, but she declined. Instead we got Annie Daily to take us up to Budgewoi, helped by Col, with Doug at the back, or was it Mike?
Up Lizzie Bay Drive, where Linda took off up the road at breakneck speed while I struggled to keep up. Annie wanted to ride up the SRA lookout hill, but no-one else was interested, so we just rode to the highway and headed back.
At Doyalson we kept on the Motorway Link to Blue Heaven Way, where the Aldi shop is coming along nicely. Local lad Col took over the leading and took us on a scenic ride around the Blue Haven Boondocks to build up some distance. Back on the highway we headed for a new café, the Secret Café in Charmhaven on the wrong side of the road, to try them out. Apart from the food being quite dear, not that we bought much, the décor was to our liking and we'll probably go there again.
Back across the highway, that's quite a challenge (there is nowhere safe to cross the Pacific Highway between the San Remo shops, and the Wyong Hospital), but we were finally across and on our way back to to Jenny Dixon Reserve. We happened to be right near my house so I went straight back, having already done that final leg at about 8.30 this morning. I was back home by 11.30am, so not a very long ride, despite Col's efforts to string it out, maybe 35km. But a nice ride with no dramas, just lots of fun and good company. Thanks for turning up everyone!
Danny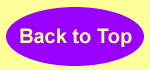 After a couple of days of rain and cold, this morning didn't look much better, still cold and still raining, but with better outlooks. Eleven members thought so too, and the jackets were coming off even before we started our ride. An initially reluctant ride organiser was Robyn, but with encouragement and threats she agreed to do the job and, as it turned out, did very well.
We decided on a variation of the SRA loop, taking in Birdie Island lookout, but this time going left at Budgewoi and along the bike path to Highview Avenue, past Camp Breakaway. Col had a flat after about 2km, so that held us up for a few minutes. Dianne had driven to the JD Reserve in her slippers, so she called in at home to pick up her bike shoes on the way around the lake. The weather was very kind to us, with patches of sun giving way to a cloudy day, 17°C and the wind under 5 knots, barely perceptible, with all the lakes having a mirror finish, bliss! Continuing north to Doyalson and right up the highway to Blue Wren Drive, we re-grouped there before riding down the hill and back to Lizzie Bay.
On the way Joe had a cramp attack, which Warwick treated by making Joe walk around. I had no knowledge of this at the time as I had taken off down Lizzie Bay Drive expecting everyone to follow me. I eventually made it to the Lakes Beach café where I waited in comfort. There were a few school kids around, so I waited till they had cleared before submitting my order. But no bike riders came and soon there were about 100 kids behaving just like school kids. When the bike club arrived we decided to leave quickly and head for Norah Head Rock Pool Resort, where we commenced our ritual coffee and toast consumption. After about half an hour the bloody school kids turned up as well, but luckily they walked past and headed for the beach, or somewhere.
We were very well catered for there, and enjoyed our refreshments and social intercourse for an hour or so before reluctantly leaving the table and riding back to Jenny Dixon Reserve. A very enjoyable ride today, thanks to Robyn and Col (he was the power behind the whole show), and in perfect conditions.
I will be having a holiday for a couple of weeks, so there will be inactivity on this and other websites, but still submit reports and I will post them later, maybe.
Danny
PS Wednesday's ride finished early after continual rain all the way to Wyong, soaking the brave little group, with Col leading, and freezing their little hearts. Doug and Sue brought coffee to the Rotary Park at Wyong, where they all recovered and rode back again. As I said before, a horrible day for a ride.
Rotten day, freezing cold, rain, cloudy... It crept up on us, so quite a few riders turned up at the co-op hoping for an improvement. I wore only a club shirt and a compression vest, but somehow convinced myself it wouldn't rain, hah! Big Bob lent me his jacket, but it was down to my ankles. James' contribution had a broken zip, so I set off with Group 1, but only got about 800 metres before heading for home, with Virginia who also didn't fancy the rain. Group 2 I think had plans to go straight to coffee, I should have joined them. Col was leading Group 1 so I suspect they went all the way, but in the absence of a report we can only guess. It never got over 18°C all day and was generally horrible.
Danny
Very cold this morning, about 8°C, but otherwise a beautiful day, with cloud giving way to a sunny sky by 10.00am.
After Wednesday's discussions about women having more of a rôle in the club, Dianne led ten of us up to Lizzie Bay and over to Chain Valley Bay, where we visited Joshua Porter Reserve for a wee break. Back onto the highway and down to Doylo and San Remo where we snuck through the armco to fly down Emu Drive to the river, taking care not to stop at Goorama Avenue.
Back to the bridge and down through The Corso to Canton Beach where we stopped for some refreshments, mostly coffee, where we were joined by Doug, taking a break from Shirley Shuttle duties, before we headed back up to JD Reserve having ridden a respectable 34km with no dramas. Thanks for coming guys, and thanks to Di for leading and Pam for trailing.
I did see Nigel heading down to the Skylarkers but don't expect a report.
Danny
Cold start to the day but 15 or so riders joined us for a quick squirt down to Swadling Avenue, Batto Bay, then back again for the meeting at the Toukley Sailing Club. Conditions were nice, with no breeze, much. Warwick took us down there while Doug kept an eye on the rear of the péloton.
A very pleasant ride together, with no mishaps or flats. Back at the ranch we all came together, groups 1 and 2 and non-riders, for a delicious hot lunch, then an interesting meeting, ably chaired by Mike. Cheers
Danny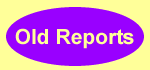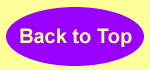 Home Page | What to bring | Where to find us | Ride Calendar | Photo Gallery