Toukley and District Cycle Club Inc
Ride Reports and News
TDCC - Eazyriders - Friday Skylarkers - Norah Head Coasters
Contributions invited - send to toukleykayakers@gmail.com
Navigation Bar









Next scheduled rides:

Wednesday ride TDCC - Main Group - Every week at 0915 or 9.45am at Gorokan Fish Co-op. Check here for away rides or changes.

Regular Friday Rides:
1. Skylarkers - Fridays at 0900 at Gorokan Fish Co-op at Toukley Bridge for a faster ride of 60-80km.

2. Norah Head Coasters – Meet at Jenny Dixon Reserve, Norah Head, cnr Bungary Road & Park St, 9.00am Fridays – moderate pace 40 km. Please check here for out-of-town rides.

Autumn Camp See Club Notices page for details of next year's March camp.
Reports-
Here we go for the two groups today.
Coaster's and Skylarkers 17 October 2014: Well, today's weather looked a bit doubtful but Gav from NBN promised me the rain was going offshore! - I forgot to ask Mike how many of us but we had a good gathering of the Clan - at least 18 interested souls turned up. Paul F thought he'd test his back out and confuse us by parking his ute at Jenny Dixon early on, cycle down to the Entrance and cycle back up WBD again, all before our 9am start! Richard also cycled up from home. Welcome back Richard, Pam and John D from their respective Tassie travels. Also, good to see Diane back safely from her 200klm charity ride last weekend. Chris raced off down to the Co-op for the Skylarkers meet, only to find one Larker (Ken) so they both rushed back to Jennie Dixon where they found us Coasters still socialising, having not moved an inch yet - such a relaxed group we are and that's how we like it! So the 2 Skylarkers joined us today.
Mike kindly organised our ride with Paul F going for sweep, with the intention of going to Warnies Farmgate cafe. So we hooned down to Budgewoi, skirting all around the lake to Buff Point and into Sam Remo. Then Col got promoted to lead us on a "merry dance" around Blue Haven where we all would have got lost without him! He took great delight in pointing out all the big black clouds to our left. It was a lovely quiet route until we had a bit of a "to do" with a young motorist not appreciating the road rules around cyclists! Anyway, Col guided us out again and handed the reins back to Mike as we reached the Pacific Highway. Somewhere along here, we started to get some drizzle of rain which was bit much for Rod, so he decided to go home. Just as we were waiting to cross the very busy P Highway heading towards Woongarrah, Danny also decided to split as his nearby home tempted him to get out of the rain. After this, in quiet streets of Hamlyn Terrace, Merrilyn had her first puncture in her brand new bike - there were mutterings she should take it back under warranty!! However, in no time at all, she was quickly and expertly put back together with the many hands that always help.
By the time we reached Warnies, the rain had stopped and we had a terrific ride along that special little track. Danny caught up with us at the cafe looking very "dandy" in civvies. Only 45 minutes break today as it was a little on the chilly side, but on our little table, we talked non-stop about holidays and the upcoming New Zealand trip which kept us all warm and fuzzy! Ken left us here to ride home to Wyoming and we set off back down the track, breaking through the fence at the back of Wyong hospital and eventually popping out at the CO-op, Gorokan. Like horses almost home, we were quick-smart getting back to Jennie Dixon, taking that little sneaky path that comes out opposite. All up 44klms for most folks.
Paul F did close to 70 and Richard would have done approximately 60ish. Average temperature 21 deg. C. A great day out with perfect company! Many thanks to Mike heading up, to Paul for finishing up and of course to Col, for the wee bit in the middle!
Irene
The Finish Line.. 905 riders took part raising $3.6 million for The Chris O'Brien Lifehouse. What a ride - 209 kilometres over two days! FANTASTIC! Thank you to all who contributed to this event.
Thought I'd share this special moment. Photo of me crossing the finish line:
Di Rhedey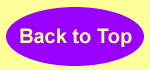 The usual turned up for a brilliant Skylarkers ride this morning. Fred, Ken, Nige and Chris. Couldn't have asked for better weather, just a slight headwind on the initial bit out, up to Budgewoi. Sunshine all the way. Up to Doyalson, Wyee, just before Ruttleys Road the lollipop man got us to go on the footpath to avoid all the resurfacing work, also meant we didn't get delayed for any time (beat the cars all queued up), then a quick stop to refill water bottles at Morisset Shell servo. Once on Mandalong Road past the freeway turnoff, the traffic subsided considerably and gave us a chance to chat to the Alpacas and take in the atmosphere, in the nice warm sun. The dirt road section along Mandalong Road, was a bit more rutted than I remember and slowed us down a bit. [Take the wrong bike, Chris?]
For some unknown reason, we also encountered more vehicles than we had ever seen before. Not to worry, no rush, enjoy the ride, and talk to the cows now. Once we joined the sealed section at Dooralong, left turn and down to Alison (The place not the Girl!). After a reasonable coffee break at the milk factory it was hard getting into it, going into Wyong. Ken departed at this point for home. Fred disappeared into the distance from Tacoma, whilst Nigel and I took a leisurely pace back to Toukley.
Drivers were heaps better than last week, with no incidents. Just on 80 kms all up. Next week haven't got a route planned yet but probably won't be quite so far. We will even ride slower... Hint, Ric you have had long enough convalescing, 'bout time you did some riding.
Chris
Warm, sunny, dry, very little wind... and that's just Warwick! A beaut day for a ride, and thirteen (7 boys and 6 girls) of us thought so, assembling at Jenny Dixon Reserve in Norah Head at 9 o'clock. Cindy turned up and wished us well, after we declined her lovely offer to lead us for the ride. Eventually we got our shit together and Wazza took us up to Budgewoi and into Lizzie Bay Drive heading north, heading for Swansea. Graeme led the charge up LBD, with his loyal band of followers. Didn't run into the Skylarkers!
At the highway we decided to go straight across and into Chain Valley Bay, forget Swansea. Along Carters Road and the bike path south to CVBS, back along Tall Timbers Road and up to the shopping centre. Turn left at the highway and right, carefully, at Colongra Bay Road, down to the lake and back along the bike path to LBD heading south again.
With this extra distance, we managed about 32km for the day, while those of us who rode from home, like Col and I, not Baz, got another 15 or 20km. Barry is back after his holiday in Whistler, Canadia, and rode for the first time today in 6 weeks. A decent coffee break at Lakes Beach Café rounded off a nice ride and many important issues were addressed during this meeting. Thanks everyone for coming, and thanks to Waz for organising us.
Danny
Irene's photo got most of us:
After we shifted a floating dock from the Toukley Sailing Club hall to the grass outside, with about 10 people helping, we set off to Batto Bay with Col organising the ten riders. Many people were not prepared to ride in the gloomy conditions with spitting rain, so only a select group participated. Down to The Entrance for a re-group, then on via Ocean Parade and Bay Road to Batto Bay somewhere then we turned towards the Tuggerah Lake bike path. It was quite warm but plenty of wind chilling us slightly, and the rain held off. Following close behind, about 5 minutes back, Kevin MacK tried to catch us up but followed our exact route so never caught up, till we got back.
A very pleasant ride, though the anticipated tailwind never happened for some reason (se Seabreeze® graph below). About 32 members assembled for the GM and many interesting things were discussed, but I can't remember any of them.
John and Johanna took six riders for a nice ride a bit later too. No details known yet.
Danny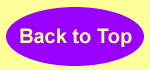 Belated Skylarkers report, Fred, Ken, Nigel and myself turned up for an epic ride today. Good weather, a good pace into Wyong, down to Kangy Angy and into Ourimbah. Then up the Côte de Dog Trap Road. First time Ken has ridden a bike up there, and he put in a super effort going up, doing it in a really good time. It was also his first time using Strava, just a pity he hadn't turned it on to record his effort!
A little regroup at the top and watch the boys in blue come blaring past trying to get some motorist. By this time it had clouded over and felt a little chilly up there. Took the turn off to Debenham Road North, Somerville, but came to an abrupt halt at the end. It no longer goes into Debenham road south, so we had to do a short backtrack to Chivers road to get around to the South road. Nice fast but bumpy descent down into West Gosford. Slam on the brakes at the bottom where they have put a set of traffic lights in over the new section they are building. First time I've felt my wheels get reasonably hot. Then a negotiation of all the road works, around "Masters" into the Riverside complex for coffee. Where Fred showed us a video of a large diamond python he came across on one of the tracks up in Townsville.
It looked like we might get wet, leaving Gosford going through Springfield, but by Erina the sun was back out, with a nice stiff headwind all the way back to Toukley. Ken wanted more hills, and decided to ride home over the Ridgeway from Erina. So then there were three. At just before the lower roundabout at Foresters, a Toyota minibus, rego BW07PI deliberately came as close as possible to us. Passed just inches from our handlebars, anyone who knows the person driving, tell them I do have pictures!! and of all the other drivers who passed quite safely. It was Fred's turn coming into the Bateau Bay. A bluish Toyota Corolla Rego DS2293 tried to squish him on one of the roundabouts.
Which left Nige! His turn came at the Entrance when a female driver overtook him and immediately turned left. She knew what she had done, but fortunately we didn't get the car type or Rego on that one. At least we all lived to battle the wind up WBD, with us just starting to fade by the end.
Around 87 kms all up, just over 950 metres climbing all at 24 kph.
Next Friday, how about Doyalson, Wyee, Morisset, out Mandalong road, to Dooralong (some of this section is unsealed roadway), Down to Alison, coffee at the old Milk Factory, then Wyong back to the Co-Op?? See how the weather turns out.
Chris
Past the Spring Equinox, so getting warmer, about 23°C today, with a 10-15 knot easterly for our weekly ride with the popular Coasters - 18 riders today.
Mike organised us, with Doug looking after the tail-end. We set off towards Gorokan through our secret little back track, over the Toukley bridge and along Marks Road. Some of us got a bit ahead through the hills and headed towards the Wyongah Bottl-oh, while Mike led the obedient riders right at the roundabout up Wahroonga Road. I thought that was a possibility so I waited for them there. After the impatient riders had caught us up again, we continued to Wadalba and south along Orchid Way to Johns Road. Plenty of hills so far, but Mike wasn't finished with us yet. A break from hills along Pollock Avenue, past Kooindah Resort, to Wyong for our toilet stop.
Still got everybody so off through Wyong to Wattanobbi with all its interesting hills, popping out at the railway bridge and meandering down to the Farmgate Café for an early but well-deserved coffee break. Margaret was feeling quite tired by then, but we convinced her we were nearly there and persuaded her to do the additional 20km back to Jenny Dixon Reserve. We were the only customers at the caf, so they were glad to see us slipping an extra hundred bucks into the till. If you Like the Farm Gate on FaceBook, you get a free coffee deal! Where's Ric?
A pleasant ride along the Warnie's track to Warnervale Road, then into the headwind to Louisiana Road, and the mystery tour through the hospital, emerging at the lights out the front. Crossing into Craigie Avenue and onwards to Toukley Bridge and beyond, which this reporter can't cover as I went home at Walker Avenue. Haven't heard any sirens so must be OK.
A well-organised ride with plenty of challenges and lots of fun for all. Thanks Mike and Doug, and all who sailed in her. PS Doug, I've planted out the pigface.
Danny
Seabreeze® Graph for today:

Here's what Trevor and I rode yesterday: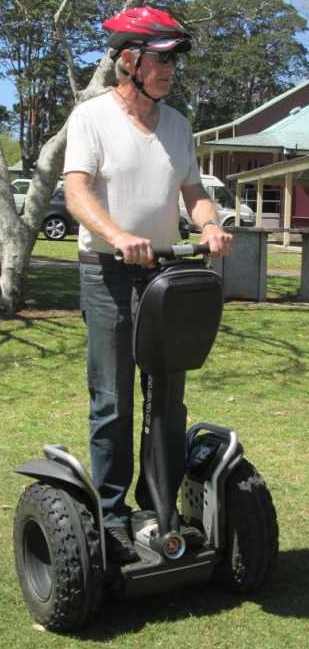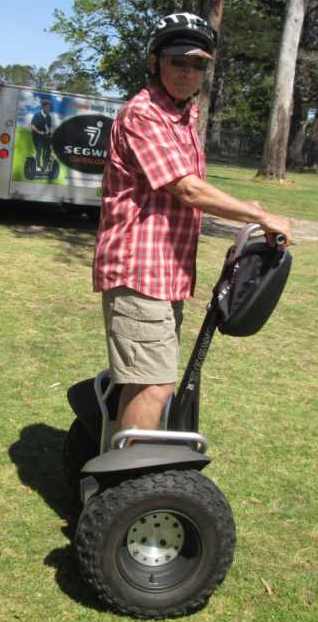 Unusual conditions today - sunny, fine with a 25 knot southerly blowing! That didn't stop 23 riders signing on for a top ride.
Paul F led the ride with Doug as usual doing duty at the other end, bless his little yellow cap! So up The Corso and the highway to the Wallarah Creek Bridge at San Remo, then through the back streets of Blue Heaven to the Motorway Link. After a little rest we headed off towards the M1 with the wind blowing in our little faces, slowing us down just a few kmh. Re-grouping at Sparks Road took a little longer today as we waited for Paul to fix his flat tyre. Back on our way again we headed south into Hue Hue Road, taking The Douglas Deviation in Jilliby before arriving safely at Woodbury Park for a rest.
Just one more hard bit, the wind interface section of Old Maitland Road till we achieved Macphersons Road. A delightful wander through Mardi then back onto Woodbury Park Drive then Johnson Road to Tuggerah Straight and lunch at the luxurious Rotary Park with freshly cleaned barbecue.
After a delicious lunch where water was the drink of choice (except for those willing to carry coffee by hand back from the shop in Johnson Road), we headed back to the Wallarah Peace Park, where we started, with a gale at our backs - dream ride! The temperature was about 20°C all day, so very pleasant. I peeled off at the roundabout and, after waving goodbye to everyone, rode back home to a fresh cup of coffee from my machine, nice! Hope you all got back safe, thanks for the beaut ride and your sparkling company, no, I really mean it.
Danny
I wasn't sure what was going to happen with Skylarkers this week, so I took my MTB in case we joined up with Coasters. I also needed a bit more of a work out, too. Got down to the Co-Op and Nige and Ken were waiting for me. Decided to go out to beyond Yarramalong, looking back, I realise we didn't stop for a proper rest until Yarramalong on the way back. The trip out was hard and fast, Ken and Nige gave me my workout and more.
The headwind was a battle at times, and felt quite cold too with the temperature struggling to get over 20°C. As mentioned earlier, we went beyond Yarramalong by about 6-7 kms along Brush Creek Road, before turning around once we hit the unsealed section of road. This bit of the ride is well worth it, only saw 2 cars, and not really any hills to speak of. The coffee at Yarramalong was really welcome, at this point my legs were burning.
On the way back, Ken told me my back tyre was rather soft at Wyong. I continued on but by Tacoma we decided to pump it up. Got an extra 2 K's an hour instantly! As we reached the traffic lights at Wallarah road, the traffic was banked right up. Had to take it easy going between the line of cars and watching nobody doored us at the same time. Sure enough a 'Bursons' ute decided to squash me going through Toukley. He pulled alongside of me, then came straight into my lane. Screech of my brakes and I let him know I was there!
Thanks to Nige and Ken for waiting for me, I got well and truly worked out. Looking at the data now it turns out this was my third slowest skylarkers ride this year, but the one that has burnt the most calories (and burnt me out too).
Chris
Coasters - 26.09.2014: Under lovely sunny skies, today brought out 16 sailors to battle the wind. Paul F and Richard cycled up from the Entrance. Danny arrived on his bike in all his gear just to say hello and goodbye as he had other commitments to attend to. So, those who hung around were: Pam, Richard, Warwick, Robyn, Merrilyn, Graeme, Diane, Viv, Mike, Doug, Peter H, Peter B, Paul F, Col, myself and a new guy to Coasters called Simon. Simon has been cycling with CCTCC Gosford for some time so already knows some of our crew! As the forecast predicted SW then SEasterlies, it was decided to have a headwind for starters by going down Wilfred Barrett Drive, then backstreets to Shelley Beach SLSC for coffee and hopefully downwind to return home.
As Mike was considered King of the Backstreets, he got elected to lead without really knowing which route he was going to undertake at first - good job Doug (official "tucker inner") knows his way around too! So we set sail and tacked our way down WBD finally reaching the usual re-group spot at North Entrance. At this point, Mike knew he had to find 15kms before Shelley Beach in order to give us the unspoken mileage befitting a Coasters group ride!
So, onwards to the delightful lakeside bike path, which was just shimmering beautifully this morning, through Long Jetty, popping out onto Wyong Road at Killarney Vale. With his spinnaker launched, Mike took us up hill and down dale around the backstreets of Bateau Bay until he thought he'd lost half of us but trusty Doug soon turned up looking all ship shape! Arriving at Shelley Beach SLSC, we were shocked to see it so crowded, then remembered it was school holidays.
The girls there were pretty quick to spot us arriving and opened up the other porthole around the side especially for us and we actually got our coffees in a very timely manner. Two minutes under an hour we had there, enjoying each others' company before we reluctantly had to get up and go up that "wee" hill to get out. However, today we got a nice tailwind up that hill and it didn't seem so bad. As we made our way back towards The Entrance, there was a big blue ute trying to bully his way through the middle of us and I heard Col give him an earful - pity I couldn't hear Col's exact words but whatever he said, it worked and the ute then very gingerly continued on his way.
So, with a nice downwind run up WBD, we arrived back at the launching pad to have a nice chinwag and I thought Col was going to give me a hug at the end but he only really wanted his blackberries!! Oh well, a great day out with fun people and a bonus of completing 43kms (with wind) to keep us fit.
Many thanks to Mike for navigating, to Doug for tucking us in at the back and to all those who sailed with us!
Irene
PS Paul F then cycled back down WBD which makes his mileage about 63klms for the day - what a sailor! Seabreeze® graph below.
A pretty good day for conditions, and about 25 riders turned up for a challenging day somewhere different.
Peter led us astray, and Doug followed us around. No punctures, no prangs and no coffee.
We started off by going up towards Fassifern and then across the Main Road (Toronto Road) into Bolton Point and Woodrising where we encountered many short sharp hills, and some long ones too. Eventually we made it up to Marmong Point and Booragul where it flattened out somewhat. Straight back across the main road (Five Islands Rd) and up Racecourse Road, nothing like a racecourse, beside the Cockle Creek, which many of us have frequently paddled up in our kayaks. It's much faster on the bike, but still a long way. We reached a ford over the creek, which is as far as you can get in a kayak, but we still had a long way to go.
Into Barnsley and onto Wakefield Road for miles, then into Cessnock Road, in the middle of nowhere, to Awaba where we stopped at Awaba Road. At this point we had to decide if we wanted to subject ourselves to another 10km of tough riding and turn left, or wuss out and turn right to return to base in about 5km. Wazza and some of the girls, and Jim, decided they had nothing to prove and headed for home the short way. I decided to join them for support (mine not theirs) and we all got back OK. The others arrived half an hour later, all puffed out, and we had lunch together, drinking Staminade for want of anything darker or hotter. Some people found a coffee shop up the street, so good luck to them!
The shorter version was only 40km, so the tuffer riders would have ridden over 50km. A beautiful ride in perfect conditions. Thanks to all those who made it happen.
Danny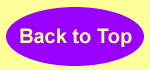 Not much to report for this ride. I was a little late getting to the Co-op, John D, Nigel, Ken and Doug were waiting. Decision was made to go to Belmont. I lost the group through Toukley with the lights, but they caught back up to me by Budgewoi. Up through the SRA with Ken hammering away up the hills. Past the Big Prawn and a bit further we noticed Nigel and Doug missing. Thought one may have got a flat but they soon rolled into view.
Quick stop at South Belmont to watch a Gyrocopter take off, then Doug led us to a new café in Marks Point. Have to go back there again, it was really good and Ric can get his cake deal. A quick loo stop at Blacksmiths on the way back, before Ken had us hammering into the hills along the Pacific Highway.
Got back to Jenny Dixon about 10 minutes before the first half of Coasters got back. Although not much to report it was a very enjoyable ride, bit cool at times but still good. Lots of glass throughout the whole ride, how any of us didn't get a puncture, was a feat of its own.
Chris
We had 30 riders congregate at Jenny Dixon Reserve for this morning's ride. If Jenny was still alive she would have been so proud of us. Conditions were perfetto with sunny skies, warm temps (19°C) and a Westerly come SW breeze of less than 5 knots.
After some discussion on a safe route we headed off towards Budgewoi with me leading and Pedro sweeping up the tail end. Along the bikepath all the way to Blue Heaven (BH) where we took the dirt track right through to the most remote corner of BH, all mud and dirt and stuff - great fun, especially for those several riders with MBs.
Up to Blue Haven Way and onto the Motorway Link for a quick spin down to the M1 and onto Sparky's Road. Always a good ride down there! No punctures so far so off we went down to Albert Warner Drive where we all made it across OK at the lights. I daresay I wouldn't be writing this if anything had gone badly wrong at that point!
At Warnies Café we rode through the carpark and around through the back garden where some 2 year old apparently exclaimed "What the heck!" as we all filed past the Mum's club's morning tea. The ride along the Warnies Track was very pleasant and we remarked at m/t how the surface of the track has improved over the couple of years since our friend David Hammell created that and everything else you can see at Warnies.
A very pleasant morning tea/lunch at the caf, assisted by the excellent system they have of identifying each order (they write the order and customer's name on the crockery!) - no mix-ups or missed orders. After we finished (45 minutes today) we pushed off on the highway at North Wyong towards Toukley, by-passing Johns Road/Pollock Avenue and continuing along the hwy to Minnesota Road. Here we turned left into Minnie and u-turned back towards Wadalba, crossing with the lights and not having to cross any lanes of traffic. At Louisiana Road we stopped and waited for some missing riders, till I rode back looking for them. Not finding anyone there, I assumed they must have missed the turn-off and gone straight through to Johns Road for a longer way back. So we kept going, hoping that we would all meet up at Wyongah. I bailed out at Hughes Avenue and Wahroongah Road and headed for my home at Lake Haven Drive, telling the péloton to keep an eye out for the missing half-dozen.
After I got home I started making phone calls to find out if we had all come together along the way. Eventually I got on to Mike who revealed that the six horsemen of the apology had been waylaid on the highway even before they were in sight of Minnesota Road, with Col experiencing a nasty flat tyre. After the spare tube gave up the ghost they put in a new one and continued back to Noraville, while the others were already back. Doug from the Skylarkers rang me to ask where the missing six were and I was able to fill him in. Everybody got back alright, as far as I know, but it shows what can go wrong, and why the leader should remain on duty and keep a good lookout to the rear. Anyway, a beautiful ride with a great Team Toukley, thanks everyone for making the effort.
Danny
Hi all,
It's been a while since my last report, but with the weather and all we have not had any rides of significance. But today was a perfect day for a ride. We had 7 riders and a big welcome to new members Frank and Carol Ullrich.
The ride took us along the top of Tuggerah Lake to Waroongah Rd, Minnesota and Warnervale Roads to Warnies, the track to Farmgate Café for lunch. Return via Highway, Johns Road and back to the lake at Wyongah and the Co Op.
Talking to James last week he tells me he is on the road to recovery after his broken elbow. He now has 90% movement in his arm.
Hopefully all our regular riders will be back on deck in the coming weeks,
Happy and safe cycling
John L.
Easy riders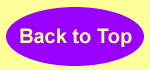 A beautiful warm spring day brought everyone out for a ride today - 30 riders signed on, including Rod's friend Ghisl, riding his old bike, quite well too. Peter led the ride after Paul F declined with an upset tummy. Doug wore his yellow cap for the day (means he was the sweep).
We were all very well-behaved, with no falls, accidents, punctures or lost riders. There was quite a stiff SW breeze blowing all morning, giving us plenty of fresh air on the way down to Burns Road, Ourimbah, and a lovely tail-wind all the way back. Just looking at the Seabreeze® Graph, it was mostly westerly, but feels the same.
After going over Kangy Angy, then back along Enterprise Drive, we took the back roads to Tuggerah Super Center, then back to Wyong Rotary for lunch. Sue was all set up with hot water, tea, coffee, cakes and bikkies to ensure a delicious lunch. Marshall had been keen to join us but somehow arrived at Blackall Park instead of Gorokan. The moral of this story is always check the program or website the night before. After making contact by phone he caught the train down and had lunch with us.
Good to see everyone again, especially Jen and Graeme who are going interstate this week. A top ride of 50km, thanks everyone for joining in!
Danny
Similar to Wednesday, it rained right up to 9.00am then gradually cleared. We had 12 riders, plus Robyn, turn up at Jenny Dixon Reserve in their rain jackets, not a bad roll-up for such a dodgy morning!
Pedro took control, and Col wore the yellow hat cover, as we finally rolled towards Toukley and beyond. Paul came a bit late, but Richard and Pam didn't arrive till 5 to 9, and by the time Richard found his shoes etc we didn't leave till 18 minutes past. We had a call from the Skylarkers who were obviously feeling a bit lonely, asking our position and heading. When we confirmed that we were going towards them they happily joined us for a non-skylarking ride.
So it didn't actually rain again all day, and gradually got warmer, only to 18°C, with a 10 knot southerly breeze. We rode down to Gorokan and then along the river road to Wyong where we took a welcome tea-break at the toilets, after fixing John's flat tyre at Wyongah. From there we crossed the river and turned right at Johnston Street and into Mardi where we rode through the estate, causing much mirth and amazement to the locals. Never seen 16 cyclists before. Up MacPherson Road and onto Old Maitland Road to Woodbury Park.
On Allison Road it was Doug's turn to get a flat, probably from some nasty green glass scattered along the roadway near the Milk Factory. Did you see the article about Kevin Parson's son's cheese shop? Doing very well apparently! We then rode the back way through Watanobbi to the highway and along to John's Road where we split up somewhat, Col and I heading to Wadalba and Minnesota Road, and others going home, leaving the main peloton to make their way to the Canton Beach café for morning tea. I was going to drive the Paj down to join them, but when I got home I lost interest.
Another excellent novel ride from Pedro, thanks to him and everyone else for making a good ride out of what looked pretty soggy to start with.
Danny
A stupefyingly beautiful day, but pouring rain up till about 8.30am, causing many people to stay in bed or eat breakfast till late. Many of these people had a re-think on seeing the sunny skies and joined us later.
There were about (can't remember) 16 at the start, gradually swelled by late starters or reduced by emergency departers as the day wore on. I thought we were going via Gosford Road at Wyee, then Bushells Ridge and Tooheys Roads and back along the Motorway Link to Hue Hue, which sounded like fun, so I volunteered for the ride leader position. Sadly I was over-ruled due to muddy weather and we skipped all the interesting bits.
We started at the Fish Co-op and headed for Noraville, picking up Linda at her street, then down to Budgewoi, picking up Col along there after he had a late change of mind. At Gosford Road we found Ken coming the other way looking for us, a well-judged interception.
Joining Hue Hue Road at the northern end we headed towards Wyong but after a short distance came to a grinding halt due to a puncture in my back wheel. Thanks to John and Col for helping out with that, then we were on our way along this hilly road with no bike lane and plenty of garbage trucks to keep us awake. At this point Warwick developed a disintegrating tyre and headed straight back to base. We also met up with Annie who had a rethink about letting her husband have all the fun and caught up with us somewhere near Jilliby Road.
This is a tough ride but all the riders kept up and never complained, except me. The magpie at Allison Road attacked Ken as he arrived early at the T-intersection, but luckily let the rest of the club to go in peace. Straight to the Park at the Wyong Bridge for lunch, still 16 of us, but not the same 16 as we started with. Heinz made an early start back, saying he would go slowly so we could catch up. I never believed him for a moment and, sure enough, I never saw him again. Warwick turned up in his car after getting back safely to Gorokan. Marshall was waiting for us when we got back too, but I didn't see him either as I went straight home at Wyongah, leaving the club to find their own way back through the unfamiliar territory.
This turned out to be a longer ride, about 55km point-to-point, and further for others who rode from Ocean Street, Noraville, whoever they might be. A challenging but satisfying ride, and a credit to all who participated in it.
Danny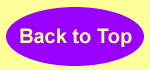 Another cold and windy morning (see Seabreeze® Graph below) at Norah Head where 13 riders congregated for a relaxing short ride. Instead Paul took us on a spin around Tuggerah Lake anti-clockwise, between 50 and 65km for most of us. All the first half up to Tumbi bridge was into a stiff headwind, and the rest was with the wind.
The Skylarkers did something similar, riding to Tuggerah then over Kangy Angy to Ourimbah then on to Chittaway and waited for us at the DCE Café at The Entrance. There were four of them, Doug, Nigel, John and Ken. We saw Ken heading for home near Tumbi after leaving the others at coffee. He probably rode over The Ridgeway on his way home to Narara.
The coasters set a steady good pace through Wyongah and Tuggerawong on the way to Wyong. We decided to stick to the road at Chittaway as the path might have been flooded. We copped only enough rain to force the sugar cubes to put on their raincoats, then it was gone again as we stopped at Tumbi bridge to let Mike have a ride over it and back for the first time. A few more sprinkles and no more rain, but plenty of sun.
We found the Skylarkers at the café and joined them for refreshments. Afterwards we headed for home in front of a nice breeze up WBD to Norah Head. Unfortunately I copped a puncture about halfway up which ruined my mad dash home. Eventually my good friends stopped to help me and we were nearly ready to go again when we realised that the tyre wasn't going up. The last time I had a puncture, last Friday, somebody else fixed the flat while I concentrated on the new tube, but somehow thay missed the hole with the patch by a good centimetre. Still it's the thought that counts(?). Col coughed up another tube and we were on our way again. Thanks guys for your help!
A nice ride with the two groups on a challenging day. What a club!
Danny

To appreciate today's report you must know the weather... Overnight heaps of rain and southerly wind to 30 knots. At 8.30am it had almost stopped raining and even looked sunny, but the S wind was still there, at 20-25 knots (50kph) and it was 12°C. I drove down to say hello and see who was there, so did Linda (I wanted to see who the mad people were!), and Mike was also there in his civvies. Amazingly there were 16 riders ready to go, despite the weather! Hopefully we'll get a report soon.
Danny

On a very windy and cold morning 16 hardy souls turned up for our Wednesday ride. Mike, Linda and Danny also came to the start to make sure we left and didn't head off to the closest coffee shop. The weather must have been too nice for two from the Old Dart, as their absence was duly noted.
After as many delaying tactics as possible we finally headed off, hoping that we wouldn't be blown into the lake as we crossed Toukley Bridge. Travelling via our normal route we were soon at Noraville Cemetery for a regroup. There were no mad sprints down Wilfred Barrett Drive except for Nigel and Rick, everyone else was glad to stick close behind our Ride Coordinator, Pete. The wind was relentless and there were few stops today between Noraville and Tumbi. Rain threatened a couple of times with black clouds approaching, but thankfully no rain fell.
Before we knew it we were at Lyn's place at Tumbi for lunch. Lyn had taken a short cut and had the urn boiling, cake cut and tables and chairs arranged for when we arrived. I am not sure if we would have been keen to stop for lunch at Sutton Park today with the wind howling in from the south and very little shelter, so it was a perfect day for lunch at Lyn's.
After lunch Ken left us and headed off towards home over the Ridgeway, but had forgotten his backpack, so Lyn chased him down in the car with backpack in hand. Karen had been having some bad knee pain so she got a lift home from Lyn's with Paul F. We hope the problem is not major and she is 100% very soon. We left into more head wind until we reached the Central Coast Hwy and then with the wind at our backs it was a sprint all the way home.
A very windy but a good day never the less. Many thanks to Pete for leading the ride, Lyn for her hospitality and Doug for keeping us all together.
John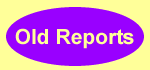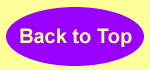 Home Page | What to bring | Where to find us | Ride Calendar | Eazy Rides | Photo Gallery