Toukley and District Cycle Club Inc
Ride Reports and News — all cycling events
TDCC - CCTCC - Friday Skylarkers - Norah Head Coasters - Tucker Tours
Contributions invited - send to toukleykayakers@gmail.com
Navigation Bar








Next scheduled rides:

Sunday ride CCTCC - 0900 each Sunday at Wyong (Rotary Park next to the bridge) or Gosford (near swimming pool, in Masons Pde). Check here for venue. Sunday 15 December 2013 - Wyong to Yarramalong 4 coffee.

Wednesday ride TDCC - Main Group - Every week at 0915 at Gorokan Fish Co-op. Check here for away rides or changes. Wednesday 11 December 2013 - Cams Wharf for lunch.
- EazyRiders - 10.00am Wednesday at Gorokan Fish Co-op, for an easier ride, about 30km. Check here for out-of-town ride venues. Next ride 8 January 2014. Barbecue for club.

Regular Friday rides:
1. Skylarkers ride - Fridays at 0900 at Gorokan Fish Co-op at Toukley Bridge for a faster ride of 60-80km.

2. Norah Head Coasters – Meet at Jenny Dixon Reserve, Norah Head, cnr Bungary Road & Park St, 9.00am Fridays – moderate pace 40 km. Please check here for out-of-town rides.


Reports-
Return trip from Brooklyn on Sunday
My sermon for today:
Lesson No. 1 - don't eat passionfruit cheesecake before a hilly ride.
Lesson No. 2 - Always follow your fellow cyclists back on the train on a hot day!
Lesson No. 3 - Take heed of Doug when he says "is he trying to kill you?" by doing the return trip.
The first big hill after the Brooklyn bridge was torture with 40°C temperature, no breeze and no shade. Was glad to have Paul M to keep us company and encourage us all the way. After that, we started to get a slight breeze and odd bits of shade here and there. Paul managed to stay ahead of us and every now and again we'd hear a little voice from the shadows saying "you're nearly there, not far now" - thanks Paul for all the encouragement, whilst waiting for us in the bushes.
The next hill out of Mooney Mooney creek was another struggle but then all of a sudden we were at the top of Kariong and for the first time, got in front of Paul as we whizzed down Kariong Hill only to find he was right on our tail as soon as we stopped at the bottom for traffic lights!
Great ride despite the struggles, and the moral of the story is, listen to the wise words of Doug who said, we don't need to eat that cheesecake (despite sharing it 3 ways, Danny!! [I only had ice-cream]) Yes, Doug, the return trip nearly killed us!
Irene
Well done you guys! D
Perfect riding day - sunny, warm, light breeze... Eleven riders presented themselves at Gosford for this week's gruelling ride to Brooklyn, via Kariong Hill and Mooney Mooney valley.
Fred has only been on 3 rides of any length, and they've all been with this club, so he was there again today, fearless in the face of hills, to add to his experience. Roy C led the ride and Doug was at the back looking after Fred. What can you say other than this is a tough ride with plenty of hills, Kariong, that other nasty one near the quarries, Mooney Hill, sheesh!
Other riders were Chris and Irene, Danny, Peter H, John D, Paul M, Roy P, Annie, and of course Ian was there at coffee to welcome us. Everybody did so well and you should all be very proud of yesselves. No punctures, that's good. Hundreds of motorbikes racing up and down the old highway, some good, some naughty. After coffee at our favorite café we all jumped on the train back to homely places, except Chris and Irene on the B-Double who I believe rode back to Godford again! A separate report from Irene is above! An excellent ride, tiring but satisfying!
Danny
Today we had 16 enthusiasts turn up, eager to get out into the glorious weather for some exercise and adventure. There were Margaret, Karen, Viv, Carol, Linda, Peter, Barry, Paul F, Col, Sabina, John, Jen, Graeme, Pam, Richard and myself, Irene. Peter kindly accepted the leading role and Paul the sweeper-upper!
We all decided that with the South Westerly wind blowing, we would head around Tuggerah lake to come back up WBD at the end of the ride with, hopefully, the wind blowing us back. So we launched down Oleander Street towards Canton Beach and didn't even make it to Toukley bridge when we got the first puncture on my bike AGAIN - as always, many hands make light work. As soon as we got going, another puncture with Peter this time - having still not crossed the bridge! Again, many thanks to all the helpful willing hands. This delayed start was making John a bit nervous because he had an appointment to go to and didn't want to miss out on his coffee! So from here on in, we continued on through Marks Road, turning right onto Jensen Road, briefly on the Pacific Highway then heading down to Chittaway Bay where we got onto the bike path all the way around the lake to the Entrance.
Here we stopped at our favourite DCE cafe where I think they were pleased to see us as the surrounding area was strangely quiet today. In the meantime, John had decided to cancel his appointment as the lure of coffee was teasing him and he joined the rest of us instead of dashing home! After a very pleasant break, Pam went directly home, Viv also rode home from there and Paul and Karen went back to their respective cars at the North Entrance car park as they had ridden up WBD early this morning before the start. So Graeme kindly took over as the new Sweeper and away we went with the wind in our tails. This was such a stunning day with an average temperature of 25°C, a distance of 50kms, along with good company.
Irene
Danny, Chris, Nigel and John D met at the Fish Co-op at 0900, having already decided on a trip to Belmont. Sunny weather but coolish, 21°C and a westerly breeze.
We set off on time and our first stop was at the electricity sub-station at Munmorah, for a 2 minute rest. Next stop was near the Big Prawn but only because Nigel got a flat. That fixed we continued on through Swansea to Belmont for our second 2 minute stop. Back to Macca's Swansea for coffee after deciding to ride back rather than catch a train at Broady. We thought we had a south-westerly on the way up, but decided it had turned into a northerly, maybe NE for the trip back, so were willing to ride back. Subsequent investigation on Seabreeze.com (see graph below) showed the breeze early on to be a westerly, turning to a southerly for our trip back, so it goes to show - we really don't have a clue which way the wind is blowing, so stop worrying and ride!
I don't recall stopping at all after Macca's, so I was home at 5 to 1, about 4 hours since I left home, in the meantime riding to Toukley, Lizzie Bay, Swansea, Belmont and back home, plus had a flat and morning tea! Not bad for about 85km! Good ride to clear the cobwebs.
Danny

Very early Sunday morning we gathered at Picnic Point to circumnavigate the lake and finish with breakfast at the DCE Café at The Entrance. At 7.00am it was only 15°C, but by the time we got back to the start it must have been 25°.
Thirteen riders plus Ian as a back-up/car guard. We started by heading up Wilfred Barrett Drive in a westerly breeze which only confused things. Two riders had punctures in this stretch, chewing up a lot of our brekky time. No more flats luckily, but James headed off home down Enterprise Drive after we showed him the way.
After a very pleasant ride around the lake we found ourselves back at DCE by about 10.30am. ordering our tucker. Kyle, our lovly little waitress, had something to show us, viz. a plump tummy thanks to in-vitro fertilisation and $10000. Well done Kylie! (Slide your cursor over this thumbnail for a bigger picture of Kylie)
I finished my muffin brekky early as I had to meet my wife at the pictures at Tuggers at 12 noon. Everyone else was still waiting for their DCE Specials and egg and bacon extravaganzas. Thanks to Narelle for leading the ride so nicely, and to Annie for keeping the back-end tidy.
Danny
Hi! After strong winds and rain all morning (3-7am), the weather cleared somewhat so by 8.30 I realised that a ride could be on, so I threw my bike into the Pajero, got my gear on and drove down to the Fish Co-op. No sign of anybody at 8.52am, so I headed to Jenny Craig Gardens, watching for Skylarkers on Main Road.
At the Norah Head reserve Pam and Richard were there, with their bikes in the van, and Paul Flack was there having ridden up from The Entrance, in the light rain. Mike was also in attendance, and Pedro arrived shortly after me, having returned from New Zealand last night. Peter told us about his bike-riding trip to NZ, and hopefuly he will write an informative and humorous report on his trip. The rain was still falling, so there was no incentive to get our bikes out and go for a ride. There was however some attraction to going over to the Rockpool Retreat and having a coffee. I left at that stage to get a haircut, so this is the end of this report.
Danny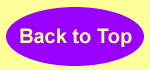 A beautiful Spring day with temperatures around 24°C and a southerly breeze of 10 knots. Thirty-two riders swamped the carpark at Gorokan, plus six easy-riders. Not a bad sign for a club! We all met for lunch at Toowoon Bay and rode home together.
Mike was up the front, and Doug wore the yellow helmet at the back, thanks very much both you guys. Even the riders did their bit maintaining the corner-marker system, with many turns down Batto Bay Way, and bikes spread out over hundreds of metres. Nobody got lost. We had a discussion about last week's failure to maintain corner protocol, and I must emphasize that it was my fault - I was the No.2 and I didn't think it was worth stopping as we had only just left Woodburn Park so everybody must be in sight. Sadly not true, and I'm sorry Paul that you copped the flak.
Mike took us on a wonderland of back streets and bike paths through Batto Bay, and I don't think many people would have known where they were. A most interesting ride! No coffee monitor today, and we missed them. You could buy coffee (and an ice-cream) at the shops nearby, if you were thirsty enough.
For the return trip up WBD we were on our own, and with the NE breeze it was tough going, but we all made it. On the way down at the start, Nigel took off on his new bike, with Linda attached like a limpet, and we never saw them again. Lyn wasn't far behind, with me 4th and unable to keep up with the young folk. Sorry, Paul M did catch me after Magenta. A very enjoyable ride and nice to have a chat with the Easy-riders.
Danny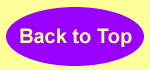 We all set off to meet at Newcastle station when halfway there Paul remembered he left his helmet on the roof of his car, so a few phone calls to a friend to see if they could go and see if it's still there and hold it for the weekend till he returns. Lucky for him it was still there, so extra expense at the bike shop for a new helmet for the ride.
We all met up at Newcastle, 12 all together, and went for a coffee then to the ferry to Stockton were we began the ride. The rain at that stage held off and we had a pleasant ride to Salt Ash were we stopped for lunch.
Off we set again and had a bit of rain before Anna Bay. Once at the hotel we unpacked enjoyed some more coffee and tea. Still early so we set off again for a short ride around the area when Roy got a flat. Linda lent him a new tube as he left his back at the motel so then continued on with the ride to some shops where we all brought some food for breakfast. Back at the motel Roy returned Linda's tube he borrowed.
For dinner we went to the local pub, some went by car with Ian and the rest of us suckers rode the bikes and after a short distance down came the rain, all nice and wet again for dinner. At least the food was very good and with a nice beer or wine went down well. Back at the motel we gathered in the recreation room for some laughs and to be entertained by Linda.
On Sunday after breakfast we all gathered to set off for the ride home when Linda noticed she had a flat so after a quick change of tube off we went. It rained all the way back to Newcastle and pushing against the wind, we had a short break at Salt Ash to stock up the caffeine in the system and some energy.
We got as far as McDonalds at Williamtown when Linda had another flat. Quickly into McDonalds under cover for a tube change all done then off again to Stockton and ferry to Newcastle.
I'm sure we all jumped into a hot shower at home to warm up after all that. All in all was a nice weekend and thanks all those who came and Annie for leading us safely there and back and Linda for the entertainment on Saturday night after dinner.
Paul.
Nice warm day blemished only by 25 knot NE winds and rain, thunder and lightning. It was so dark at 9.00am everyone had their lights on.
I drove my Pajero, no bike aboard, to the Fish Co-op at Gorokan but there was no-one there. Still, it was before 8.45am so neither there should be. I continued on up to Jenny Craig Gardens to find Col and Richard cowering there under the shelter with their bikes. Pretty soon Cindy came along with her doggies in her van to help out. It was an amazing light and sound show, with constant heavy rain. So we chatted for a good while then loaded the bikes into the trucks and drove down to Lakes Beach café, still in pissing down rain, where we took morning tea.
After a while it stopped raining and hasn't rained since, from about 10.30am. Then I took Col home and Cindy did the same with Richard. An excellent day to not have a ride. General agreement I think! The dip in the windspeed below was when the electrical storm hit.
Danny
What a great day! Twenty-eight riders at the Fish Co-op, ready for some adventure! Mike led us and Dougal brought up the rear end. Conditions perfect - temperature up to 25°C, very little breeze, sunny...
This is a lot of riders, so we were spread out for 500 metres as we wove our weary way up through Charmhaven and Blue Haven (I came down from Lake Haven), up to the Motorway Link, and from there down to the M1 and Sparks Road.
I did come out to a flat tyre this morning but couldn't find anything. There were a couple of flats during the ride but I missed 'em. We did lose Mark at Woodbury Park as he took off from a flat tyre scene while the others there dealt with a cluster problem. This meant that the sign-post person assumed the others would all be together, so didn't wait, but Mark was ahead of the tail-end group and missed the turn-off down MacPherson Road. Doug couldn't make himself heard, nor catch the fleeing miscreant, so we lost him. Luckily Doug is very persistent and went back from lunch to look for Mark and found him wandering around on the Tuggerah Straight.
We had lunch at the Tacoma footy ground, where there are toilets but no tables, instead of the Rotary Park in Wyong, just to confuse any latecomers. Sue joined us again with tea and coffee, and fruit cake, thanks Sue! From there it was just a quick spurt back along Tuggerawong Road to Gorokan. Excellent ride, Guys!
Danny
PS Got this e-mail from Peter H:
Hi Danny, Just a quick note to say that all is going great here in NZ and that the weather is much better than you seem to be getting back home.
Covered 170km so far with 45 coming up tomorrow.
Please pass on my regards to all on Wednesday/Friday, that is if you ride.
If I get the chance will send in a report later for the whole trip so far for the web site.
Cheers Pedro.
Firstly, Coaster's report:
A grand total of 15 enthusiasts turned up today on this glorious morning. Welcome to a new lady called Shereen (a friend of Cindy's), Cindy, Jen, Graeme, Jill, Trevor, Sabina, John, Paul F, Peter, Col, Karen, Margaret, Anne and myself.
Karen, Shereen, Cindy and Paul rode up from North Entrance, giving themselves a bit of a warm up and some extra kilometers to start with. Peter was our fearless leader today and took us South down Wilfred Barrett Drive where Cindy couldn't hold herself back any longer, overtook all of us and we never saw her again! (In advance, she'd said she wouldn't do the whole ride as she had something else to do). So we re-grouped at the usual spot in a nice bit of shade and then continued over the bridge, turning right towards the cycle path by the lake foreshore. Onwards and upwards to Long Jetty where Col had the first puncture of the day. At Killarney Vale, we turned left to cross Wyong Road, making our way through the quiet back streets to Bateau Bay during which time, poor Col had another puncture - we all decided to blame Doug for this - he knows why!! Finally, we reached Shelley Beach SLSC where the Skylarkers John, Nigel, Doug and Chris were waiting for us with their coffee mugs already empty!! So after a nice social break by the seaside, we all left together and battled the steep hill together on the way out.
We continued through Toowoon Bay then Blue Bay and stopped briefly at The Entrance North to drop Shereen off at her car in the car park there - she felt she'd done enough today as she's only just started bike riding. So the remaining group continued up WBD in hot conditions, passing several snakes on the way (I think most of them were dead!). Thanks to Peter who got us safely back to Jenny Dixon at a very nice pace and Col did a great job of being sweep today, despite his own puncture dramas! The temperature averaged out at 27°C and the average moving speed was approximately 19kmh. Very enjoyable ride.
Irene

Now Skylarkers report:
Four of us turned up at Gorokan today for our ride. John D, Doug, Nigel and Chris. Cindy had already told us that with her advancing years she would be going with Coasters. Doug had his nice new tyres on, so hopefully no punctures. Set off down Marks road, Tacoma, Panonia road to Wyong. Quick regroup, then down (must be down as we always go so fast!) to Tuggerah. Over to Kangy Angy, and Ourimbah with John D taking over the lead. A little blat down Enterprise drive, doing around 29kmh. Caught the roundabout at Wyong road all wrong and had to wait for the pesky motorists to pass.
Along Lakedge Drive to Long Jetty then on to the surf club at Shelley Beach for coffee. Managed to get some tables in the shade, drink our coffees, and wait for the Coasters to arrive. Waited some more. Nigel and Doug weighted even more with the muffins [ha ha]. Then the Coasters arrived with Doug getting the blame for passing on the puncture germs to Col's bike. After an hour and quarter we made a move. John from Coasters joining us. (Is it the women?? I know!) Coasters went North, we went south. Did a loop around Grandview Pde, Left into Shelley Beach road, right into Bellview and then worked our way back to Grandview Pde. Where we waited (been here before) and then the Coasters came. Skylarkers and Coasters did it as one group to the bottom of WBD. Then our own pace up WBD. Mutterings from John D. about trying to kill him. The run up WBD was slower than the one I did prior that morning. I had tried oh so hard to keep my heart rate down all morning. Just a minor indiscretion saw it reach 166 at this point. At the cemetery they were all dead, so there endeth the ride. Around 65 klms @ 20.5 kph. Some did more, Nigel went on to do his 100 kms for the day.
Good ride with no rain that was forecast.
Thought for the day; He who foretells the future, tells lies, even though he may tell the truth. Old Arab proverb.
Not written by Danny who was in Canberra.
Chris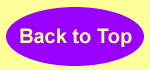 We spent a very pleasant day in the Cessnock area, with mild temperatures and slight breezes. Fifteen of us attended, with Trevor also there as back-up and coffee wagon. Peter led the ride and Doug did the honours at the back.
Plenty of hills in this ride, but it was mostly flat. After a circuit around the local area and back through Cessnock we headed out intro the bush, where somebody got the first flat of the day. This fixed we pushed off again, till I got the next flat, the first I have had for over a year, thanks to a 3mm piece of fine wire. This is the tyre I bought at Canberra last March, and the shop guy had a tough time putting it on, using 2 levers in the process, so I didn't know what to expect, but after 8 months of use it came off easily and went back on again quickly.
We just got ready to leave again, when somebody noticed that Col's tyre was flat too, so then we had to fix that. A bit further along Doug had the first of about four flat tyres due to a dodgy tyre apparently. This is before lunch, so we used Trevor to collect Doug's bike and packed it away for the day. Doug then rode Col's bike, while Col retired, not feeling that well.
We had a nice lunch at the Ellalong Hotel, where the licensee allows us to use his verandah for our lunch spot, eating our own sandwiches and drinking our own coffee and tea. We also bought plenty of drinks and a counter lunch or two, so he couldn't complain. We also had two cakes as it was my 70th birthday.
We then finished our ride back to the sports oval, where Mike discovered he had lost his car keys on the trail somewhere. Seems pretty hopeless, but he and Col left in Trevor's car to re-trace their steps and find the keys. Most of the ride was along long bushy sections of country roads, but these sharp-eyed riders knew where to go and after a slight false step Mike found the keys in the grass and leaves. Yippee!
A top ride of about 50km and very enjoyable, thanks to everyone who participated.
Danny
Mild weather, around 20°C, but with a stiff SSE breeze of 20-25 knots, and a bit of rain.
Nine riders assembled at the sailing club at Gosford for a leisurely spin down to Ettalong. Annie led the way with Narelle backing us up. Welcome to new guy Fred, who hails from Buff Point, and is a big boy. Also there were two guys called Roy, Paul M, James, Richard and Melissa. Trevor turned up at the AGM, thanks Trev, and we picked up Ian on the way down to Ettalong.
A nice ride ensued into the headwind without incident, and we stopped for coffee at the usual place in Ettalong, where the Cinema Paradiso resides. At the AGM Ian gave a moving speech about the club and his involvement over the years, on this his last day as president. We elected another one though, with Paul Murray offering to take over the job. Most of the other office-bearers stayed put, ie me as VP, Annie as Hon Sec, and Narelle and someone else as committeemen. Cheers guys! After morning tea we took off back via some amazing route to Woy Woy so that I had no idea where we were. I had caught the train down from Warnervale, so at Gosford I peeled off to go home, deciding on riding all the way, despite the intermittent rain. In fact it hardly rained at all, and with the good tail-wind it was an easy ride back to Lake Haven, via Kangy Angy, home by 2 o'clock, with 85km up for the day.
A very pleasant ride - what a good bunch of people!
Danny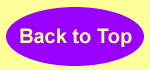 I went with the Coasters today as it seemed the more interesting ride, viz. starting at Blacksmiths, ride up to Belmont then up the Fernleigh Track and back.
Paul F led the way, with Mike as sweep, all up 13 riders, through the back streets of Blacksmiths then out onto the highway at Awabakal Avenue. Cross the highway, carefully, then up to Belmont and the Track. Interestingly there was a guy on a racer with only one arm, who none-the-less rode quite fast, leaving us all way behind. He then passed us going the other way while we were still going north. Wonder how he manages the gears and brakes?
About halfway up the track, Paul M passed us, although he was not there at the start, believing the start time was 9.15 for 9.30, but with 30 minutes disadvantage he still managed to catch and pass us , and we never saw him again, as he went off towards Newcastle to catch up with old workmates. After a short breather, we all set off back to Belmont, with John (Mr Sabina) in the lead. An old Dutchie bike rider, he kept up a steady fast pace with me hanging off his back wheel all the way.
Back at Belmont, once we were all together we headed off to Macca's for coffee, only when I got there all I found was Pedro to tell me they had gone to the TAFE Cafe instead. It doesn't pay to be too eager to push off. Make sure they're all following you first! So, nice coffee at the cafe, though many opted for a cold drink, or two, as the temperature had climbed from an indicated 27°C at Blacksmiths at 9.30am to something much hotter by 11 o'clock. When I got home it was 33°. Glad to get back and climb in the airconditioned car. I stopped at AA Cycles on the way back, at Charmhaven, and got new brakes, as I was down to the metal on the front! Thanks to all who joined us for this enjoyable ride.
Danny
While I didn't do this ride, I can guess what happened. Left at 9 o'clock from the Fish Co-op, just 4 riders, Doug, Chris, Nigel and John D. Ride flat out down to Terrigal, have a cup of coffee at the foreshore, then ride into the 25 knot headwind back to Norah Head where they all collapsed from exhaustion by the cemetery. See Seabreeze graph below. Cheers, Danny

Hi Danny,
Thanks for doing the skylarkers report but I thought I'd better fill in some bits and pieces:
Six intrepid riders arrived at the co-op this morning namely: Cindy, Ric, Doug, John, Nigel and Chris. It was "non start" due to Doug getting a puncture before we even left the co-op car park! When we eventually set off, the Beachcomber sign said 28°C at approx 9.15am. Cindy led the way down WBD, pulling a gap on the rest of the group - it was hot!! Through the Entrance to Toowoon Bay, down the Central Coast Highway to Foresters (nearly hitting several bins on the way!). Bit of a mix up at Wamberal lights as we went around the back although most of us had in our minds to go straight to Erina. This meant we turned right up Old Gosford Road to join the new highway down to Erina Heights. Trouble was, road works had completely dug up the road at the end of Old Gosford Road. Took a detour up the pavements and ended on the new section of the Central Coast Highway eventually. It was a bit of a let down - some of us took the shared bike path and found workmen's utes blocking the way and also entrances to peoples' driveways had not been completed which meant it was all uneven and dirty, muddy rough stuff. Others took the bike lane on the road which was pretty smooth but they only had 1 lane for the cars open.
For the long climb up to Erina Heights, we all ended up on the bus lane and it smelt funny! Cindy branched off home at this point. Quick re-group at Erina Heights and then down Serpentine road into Terrigal. Terrigal was nice and cool with a North Easter blowing, met up with Linda and her mum, out for lunch. Trip home was back up to Long Jetty along the water's edge. Discovered that a section of the new bike path which we'd only ridden on the other Wednesday, had been dug up again and was all closed off. Another re-group at Picnic Point where the wind was howling: even the pelicans were struggling flying into the wind. Up WBD which wasn't very fast, some of us saw a small snake at the side before we parted company at the cemetery. A good ride despite being hot and windy towards the end.
Chris
A beautiful day for a ride to Jilliby today, with temperatures up to 24°C and an easterly breeze starting at 5 knots and rising to 10 for our return journey into it. Twenty-nine riders started at Gorokan, but one only went as far as Wattanobbi before calling it quits.
Mike was our leader and took us on a route designed to find all the hills available, going up Wahroonga Road to Wadalba then up to Johns Road before following the highway to Wattanobbi, which is full of hills. Then up Alison Road to Hue Hue to finish us off.
Doug was our long-suffering sweep, keeping all our riders safe. Our use of the sign-post lookouts worked very well, with nobody getting lost as we wove our way through all the corners of Wattanobbi and Wyong. A quick ride up Jilliby Road to the local hall (20km) before lunch qualified us for lunch and morning tea/coffee, kindly brought by our recovering rider-holic Col, much to our appreciation. It's a magical thing to have such luxury so far from civilisation.
A pleasant ride back to Hue Hue Road, then turning left towards Sparks Road, with an interesting detour through the estate of farms and posh houses before heading east to Warnervale and Minnesota Road and back via Wadalba to the Fish Co-op. I assume things went OK in that last part, as I left at Minnesota Road to come straight home. An excellent ride with so many keen riders and such beautiful conditions.
Danny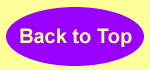 Click here.
Read Warwick's report on the Mudgee ride. Click here. Carol's photos of Mudgee are here.
After last week's big ride, we had an easy one today for the first of the month, from Wyong to Norah Head and return. Melissa turned up to say hello but didn't ride with us, but there were nine others who made the trip.
Annie took us along Wolseley Avenue then up Braithwaite Road to Jensen Road on our way to Gorokan. Doug looked after the backmarkers. Once at Norah Head we retired to the Rockpool Retreat for coffee, using the picnic rugs they supplied to sit on the grass, as all the seats were full. Ian got confused and was waiting for us at The Entrance, so didn't arrive till we were ready to go home, which is what Doug and I did, as we had already ridden from Gorokan to Wyong for the start.
It had started to get quite warm by eleven o'clock and by the time I got home it was 33°C, but a westerly change of 20 knots had come in, cooling us slightly. I was home again by 11.25am, so it seemed like a very short ride indeed. But enjoyable and very sociable. Let's see if I can remember everyone - Merrilyn, Graeme, Trevor, Narelle, Roy C, me, Doug, Annie and little Paul - good to see him again after a long absence!
Danny
Only Chris, Doug and I turned up at the Fish Co-op at Gorokan for the Skylarkers, so we decided to ride with the Coasters. We rang Pedro to make sure they didn't take off without us, and scurried up to Jenny Dixon Park to catch them. We needn't have worried about hurrying as they were still getting ready at ten past nine. We made up to 19 riders, a record for a Friday, and what a great group of troopers they are too. We were still missing some regulars so it's nearly as big as Wednesday's ride!
Mike was heading up the gang, with Paul F looking after the rear end, and because it was basically a Coasters Ride we didn't go too fast or have many hills, though I still found it sufficiently challenging, after throwing in a few mad dashes here and there. We rode up through Budgewoi, then to San Remo along the continuous bike path by the lake, up through Blue Heaven and the highway to Doyalson. Here we saw a youngish guy on a racing bike, so Chris and I followed him to Rutleys Road, even passing him at one stage.
After turning left at Rutleys we made our way up to the Power Station and headed down the driveway with the coal trucks, turning off near the end into a rough bush track. Rocky terrain, deep sand, tree roots and deep water made the hybrids and MTBs better suited, and our road bikes and racers struggled, but we all got through OK, coming out at the bottom of Tall Timbers Road, soon to be re-named Burnt Timbers Road, after the destruction by the recent bushfires.
Down Scaysbrook to the CVB bike path and up to Carters Road, the scene of the single fatality in the fires. Over the footbridge into EBD and into the EB CBD, where Irene had a puncture on the hill out of the roundabout. I had already launched myself down towards Budgwoi, and didn't stop till the Lakes café where I had great pleasure in booking a table for 19. My shadow Chris was busy fixing his wife's flat at that stage.
At the cafe we had a legendary Coasters' morning tea for an hour then straggled home in the wee hours to our beds. A great day in the fresh air, and many thanks to Mike and Pedro for leading us astray. Well done, yezall!
Danny
See Irene's photo of the track around the power station, and Pedro's flat tyre last week in Lake Road, Tuggerah, below. Just slide your cursor on the thumbnail.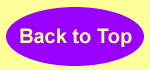 What started off as a cool day, with everyone but me in jackets and vests, and with a stiff southerly breeze, soon turned into a warm and beautiful day, with most jackets being ripped off at the first re-group at Wyongah. The temperature started off about 16°C but was 22° by the time I got home at 2 o'clock.
Pedro was our popular leader (meaning we all liked him as leader), showing some imagination in the selection of our route. From Tuggerawong Road we rode up Jensen Road to Pollock Avenue, then from the bridge back to Gavenlock Road, as a reminder of the bad old days before the new bike path, so we could use the Macca's toilets in Anzac Road. From there we went under the bridge and along Lake Road and Church Road, where Peter put on a demo of puncture-fixing for our benefit. Once on Wyong Road we continued along the path by the road to Pindari Avenue, Berkeley Vale, where we headed down to the lake, the first sighting of it since Gorokan.
Our wonderful mate Col was there at Long Jetty meeting us with tea, coffee and bikkies, despite his having had a serious operation on his poor old face only a few days ago. He's looking pretty good, I must say!
We had a good race up WBD on the way home, with me starting ahead due to taking the more direct route to the bridge instead of going around the block. I caught the early getaway, Heinz, fairly soon and kept fast follower Nigel at bay till the last hill, despite his considerable efforts. Paul F was a close third back to the cemetery. Great fun! I was impressed by the performance of many fairly new guys too, such as Karen.
A very nice ride for the 20 of us, and thanks to everyone for their participation, including Mike at the back who did a stirling job keeping us all together.
Danny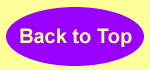 Eight riders (Danny, Roy P, James, Chris and Irene on the tandem, Annie S, Paul M and Richard) consorted at Wyong this morning, on a beautiful day for a ride - sunny, light breeze, 20-23°C, clouding up later.
I was leading, so an easy ride was planned with a straightforward cruise up to the Fish Co-op where we picked up locals Doug, Peter and John. Then up through Budgewoi and Elizabeth Bay Drive to the highway where we started to see the devastation of last weeks' bushfires. Many areas are totally destroyed while a few patches remain untouched by flames.
The hard part of the ride was as expected the highway up to Swansea, including the BBQ Prawn, Catho Hill Bay, Nords Wharf and Cams Wharf - relentless hills! Doug and Richard turned back at the BBQ Prawn as their time was up. Then down the hill to Macca's at Swansea where we enjoyed morning tea.
The rest of the ride is relatively easy, just up to Belmont and up the Fernleigh Track, much of which looks like hell with all the beautiful bush and ferns gone, but luckily some of it is still intact to remind us what we had. Paul helped me with directions after Adamstown and through the suburbs and past the racecourse and through Hamilton to Newcastle where we waited 20 minutes for our train to take us home by 3 o'clock. The distance for the ride was 75km but Paul did 92 with a short trip afterwards elsewhere.
Once you get past the hills near Nords Wharf it is fairly easy and quite pleasant. Thanks guys for coming!
Danny
A perfect day, 23°C, S breeze 5 knots, sunny... Five of us (Chris, Doug, Nigel, Danny and John) today. Col is in hospital recovering from another operation on his face. Good luck, Col!
So we just went around Tuggerah Lake anti-clockwise with a detour to Ourimbah, via Kangy Angy and Enterprise Drive. We kept up a pretty good pace, say 25-28kmh (35 up Enterprise Drive), with various leaders till we got to The Entrance where we had coffee at DCE café. Then a nice ride up WBD to the cemetery where we contemplated how lucky we were not to be under the ground, but fit and healthy enjoying life. Euphoric!
Danny
Carol's photos of Mudgee are here (Google+ only).
Today's glorious weather brought out 14 people from the bush fire blues, namely: Carol, Pam, Anne, Merrilyn, Graeme, Linda, Karen, myself, Jill, Trevor, Paul F, Graeme (Jen's other half), Peter and Mike - back from Philip Island.
Peter got voted in to lead which he did happily and capably. He started us off with a pretty circuit around Norah Head before heading off down Elizabeth Bay Drive, around the shores of Lake Munmorah and onto Colongra Bay where Pete pointed out our Christmas lunch venue - great spot. Then onto the Pacific Highway to San Remo area where we joined the cycle path around Budgewoi Lake.
Had our coffee break at the Lakes Beach kiosk under the shade of trees - just perfect! The young boy there re-arranged his tables and chairs for us all to sit together in comfort and then we all got our drinks etc. in a very timely manner. So, a delightful day in an average of 21°C, pace of 19klms/hour (moving time only) and a total of 35klms. Very enjoyable time had by all.
Thanks goes to Peter for doing an excellent job in leading. Don't forget in a fortnight's time, 8th November, the Coasters ride will be starting from Blacksmiths Park, across the Swansea bridge at 9am - can't wait!
Irene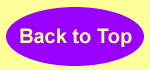 Starting from the Toukley Sailing Club on Canton Beach, where our General Meeting was held later, we rode down to Batto Bay for a rest then rode back to TSC, in conditions best described as volatile, with 15-20 knot NW winds, and temperatures increasing to to mid 30°Cs. Heading south was quite nice, but we copped a good headwind some of the time on the return, but considering that, it wasn't too bad. Going home after lunch was much worse, with a headwind of 25-30 knots and 35°C, but that was just for me.
About 20 riders took part with John D leading, and Col sweeping up. A nice meat and salad lunch was provided, with Mandy supplying us with lovely curry puffs, too many to eat even. Two birthday cakes appeared, one for John L (70), and one for Col for his 75th. Peter announced the next year's Autumn Bike Camp at Cowra, details on the Club Notices page here. There is a Bunnings Sausage Sizzle coming up, and the Christmas Party has been booked at the Colongra Rec Hall on 4 December.
Danny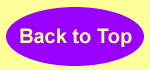 What threatened to be a hot and windy day started off nicely at 22°C with a 5 knot NW breeze. By the end of the ride it only got to 27° with the breeze turning NE at 10-15 knots. Not too bad! This has been the weather report!
Nine riders congregated at Rotary Park, Wyong, for the ride to Ourimbah, plus Richard dropped in to say hello. Ian also met up at Hidden vally and for coffee at Ourimbah nursery. Roy C led the ride and Annie S swept up. A very pleasant casual ride was enjoyed by all, with very few hills, even Kangy Angy didn't seem too hard with a tail wind. It's a beautiful little valley, the Ourimbah Creek Road, with lots of farms and horses.
Back at Ourimbah we had coffee at the nursery then headed down Burns Road to Enterprise Drive for a quick spin back to Chittaway and Tuggerah to finish the ride. As we started along Enterprise Drive I passed the leader, Roy, with his permission, and told him I would see him at the turn-off (into Hereford Street). I waited there a few minutes, then walked back to the road, couldn't see anyone, so I walked back to my bike. At this stage the others, who had come down Corella Close next to Masterfoods factory, were waiting for me further down Hereford Street, and when I got on my bike they assumed I had seen them and got going down to the river. Unfortunately I hadn't seen them, and rode back onto Enterprise Drive and all the way back to Burns Road, in vain. By then I figured out what had happened, confirmed by a phone message from Doug, so rode back on my own, miles behind everyone else. Only when I spoke to Doug later did I understand what had happened. Anyway, as I had ridden from home, with the extra 10km down Enterprise Drive and back, I rode about 85km for the day, while Doug who also rode from home did 73. By the time I got home the NE wind of 15 knots made it very tiring, however I have managed to write this before having a nana nap.
Danny
As many Coasters are away, we combined the 2 factions so nobody missed out. The Skylarkers assembled at Gorokan then rode to the cemetery to meet up with the Coaster, Karen, then the 7 of us rode at a moderate pace down to The Entrance along WBD. After a rest at Roberts Street we continued over to Picnic Point and down the bike path to Killarney Vale.
Good news! Today they are concreting a new path to fill in the missing bit at Long Jetty, where we have had to deviate onto the road where the path suddenly ends. Yay! All the way down to Moorlan Avenue then across to Wyong Road and up Brooke Avenue to Eastern Road, into Bay Village and through the underpass into Batto Bay Recreation Park, missing the traffic altogether.
We had morning tea at Shelly Beach SLSC before riding back to Noraville. The weather was cool, 22°C with a 10 knot southerly, so a headwind down to Killarney Vale then a tail wind coming back up WBD, with a shift to the SE at 11.00am for assistance back to Gorokan and Lake Haven. Nice!
As well as Karen we had Danny, Doug, Col, Chris and Irene on the tandem and Paul F - a top team. We all stuck together on the way home so everyone could keep up for the 43km. 50 for me and 75 for Col, and 46 for Doug, I reckon. Could see the bushfire smoke at Doyalson, and Sparks Road was chocka with traffic as the highway was still closed.
Danny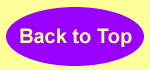 A cool start to the day (1°C at Mudgee!) but warming nicely later. Just the ten of us rode up through Toukley and EBD to Lake Munmorah the suburb, then back down the highway all the way to Sparks Road via the M1.
Graeme stopped to mend a puncture but eventually we all rode to Warnie's dirt path and via that lovely track to Farm Gate Café on the highway at North Wyong where we had lunch/coffee. After a while we continued along the highway to Johns Road and through Wadalba to Wahroongah Road where I left them to it and went home. A very pleasant ride with good mates on a perfect day. Note Friday's plan above and next week's arrangements too.
Danny
A very warm day reaching over 35°C by lunchtime, with NW winds 30-40 knots! Nine riders met at the Morisset rail, then Steve led us down through the Morisset Hospital to the lake where we found dozens of friendly macropods, and lots of tourists come to gawk at them, and us. It's always such a special feeling to be with these kangaroos in their own habitat (hospital grounds).
From the lake we made our way back up Silky Oak Drive (SOD) and Fishery Point Road to Morisset, a tough climb up SOD! From there back through Morisset to Freemans Drive to Cooranbong, and left up Martinsville Road. I was all ready to chuck it in by then, it was so hot and with the 30 knot headwind and all. I wasn't going to do Martinsville Road at all, till Steve said, look, you can just do whatever you feel like, so I suddenly felt empowered and rode all the way to Monkey Farm and back to Cooranbong for coffee, with Paul Allen not far behind, and Merrilyn, Graham, James, Steve and Sue not far behind us.
After coffee, Paul and I pulled the pin, along with Annie, who had her own chauffeur there. Ian had already taken Roy C back to Morisset to catch an early train for work (!). The rest of them, Steve, Sue, Merrilyn, Graham and James headed off to Dora Creek to finish the ride properly, while I just rode back to my car at Morrie, enjoying a beautiful tail wind all the way.
A hot, windy but satisfying ride with the cream of the cycling fraternity! Thanks everyone!
Danny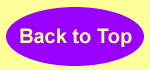 At 8.50am the rain started coming down and any riders on the road at the time got all wet. Five riders were at Gorokan Fish Co-op, but the rain didn't stop. We tried to ring the Coasters but couldn't find anyone. Given that some of us were already wet and the temperature was only 18°C, we decided to go home and back to bed. 'Course now at 2.00pm it's sunny and 23° but the moment has passed.
Danny
A rain shower within 1/4 hour of the start saw 60% of potential riders retire. Suddenly, packing for Mudgee became predominant apparently. Wimps! I hope the sunny morning helped with alternative activities. He he he!
Paul and Mike did a 36km circuit, mostly in sunshine, with the hint of a shower (Scotch mist I believe is the apt description) whilst we enjoyed coffee at Jamaica Blue at Lake Munmorah. Budgewoi, Elizabeth Bay Drive, Chain Valley Bay Sth, JB coffee, CVB Sth and Nth, Munmorah SCA, Norah Head to the discovery of Paul's keys sitting on his tonneau cover! Whilst discussing the unbelievable luck of nothing having happened to the car a strong gust of the southerly, present all morning, tipped my bike over just as I was lowering my drink thinking "That gust is strong enough to blow my bike over"! Self fulfilling prophecy resulting in CRASH!
A nice day out, aren't all Fridays? With a couple of Senior's moments to remind us of our fallibility and to take due care before succumbing to the social activities.
Hope Mudgee is kind to all going, and catch you when I get back from the MotoGP.
Mike
Twenty-six riders volunteered to join us today. Weather and everything was perfect, if somewhat hot in the sun.
To make a longer and more interesting ride (I think that was the plan, I'm not privvy to what was said at the planning meeting), we started our circuit of Tuggerah Lake by heading from the Fish Co-op up to Blue Haven and the Motorway Link, then to the M1 and Sparks Road. Then down Hue Hue Road, taking the scenic route via Holloway and St Johns Roads for light relief, down to the end of Hue Hue, where I was dreading the ride up Alison Road into Wyong, but it never happened. Peter took us down Yarramalong Road to Old Maitland Road, then McPherson Road to Mardi. We saw a nice little dam which is not as I said the Mardi Dam, which is west of Old Maitland Road, and huge.
At this stage Mike took over and led us through Mardi suburb and out onto Johnson Road, Tuggerah, where we joined the bike track on Tuggerah Straight. An interesting and fun route! Onwards then to Blue Bell Park and lunch, with tea and coffee provided by Baz and greatly appreciated by everyone! After a good chat and celebration of Joe's birth, we then watched as Lyn and the girls, slightly assisted by Richard and Col, fixed Lyn's puncture as her tyre went flat while we ate lunch. Always a possibility! Well done, ladies!
Onwards then to The Entrance and back to base or home after a very enjoyable hot ride of 64km. Thanks to everyone who came or helped, like Doug and Sue. Thanks Wassa for being our presidente!
Danny
A good-sized group on this first morning of Daylight Saving Time, and only Linda and Peter got caught with their clocks down.
Twelve of us set off for T/E ably led by Narelle and followed by Sue. Temperature was warmish with a slight N breeze, nice! At Berkeley Vale we found John and Annie D coming the other way after missing the start due to jetlag after their very recent return from a European holiday. Linda and Peter were at T/E, making 16 of us, but the Toukley contingent headed back via Wilfred Barrett Drive (WBD) to Noraville. After a long coffee at DCE café we took off back to Wyong, including me who rode from home but didn't want to do WBD.
When they all stopped at the Boatshed Gallery I just kept going and didn't stop till I got home for lunch. I have rung Narelle to explain my absence and she's cool. I went from Wyong via Pollock Avenue and the highway to Minnesota Road to try out the new road and path just opened. Excellent! I turned a 30km ride into a 55km one. By this time it was 29°C, so not a moment too soon to get home. A good social ride! More photos from Carol's trip to Greece here.
Danny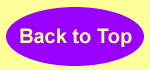 A cool and breezy day, but plenty of sunshine and fresh air for the thirteen of us who met at Gosford for today's ride. Paul F was our leader, with Mike following up, for a spin down to Ocean Beach, using every different route Paul could dream up. Very interesting and enjoyable!
We had gone only 1500 metres when the whole show ground to a halt as Richard broke his chain with his brutal strength, or a faulty link. Our resident fix-it guy, Col, fixed it using his own spares and we were on our way again. So down to Woy Woy then via back streets to Ettalong where we booked a table at the café of choice, then we continued for half an hour down to Umina Ocean Beach for a squiz. We didn't hang around as the southerly breeze off the ocean was quite stiff, and while it was warm in the sun, generally the temperature didn't get over about 21°C.
Back to the café for coffee and cake for 75 minutes (!) where I noticed that 5 conversations were often going on at the same time. We finally set off on our trip back, with most riders going back to Gosford where their cars were, Chris and Irene on the tandem rode home from there, and the Team Toukley (Mike, Danny, Doug, Col and Pedro), who caught the train down to Gosford, rode back home, with Doug and me heading up through Wyong and the others riding via The Entrance and up WBD , after we split up at Chittaway. Paul took us to the velodrome in Gosford first where we had a go around the track. The tail wind was nice, though quite often we weren't heading north at all and still copped a faceful of wind, eg Enterprise Drive and Jensen Road.
A good sociable ride and very enjoyable. I rode about 85km, and more for the other Toukley guys, especially Col, maybe 100km for him.
Danny
A beautiful sunny day greeted the 22 riders at Gorokan Fish Co-op carpark. A few riders we hadn't seen for a while, so it was good to catch up again - you know who you are!
Mike kindly piloted this ride of 55km with Dougal flying in the rear turret. Mike always finds an interesting alternative to the usual route - today riding the length of Jensen Road to Pollock Avenue before heading south down Tuggerah Straight and up the nasty little hill at Kangy Angy. It's quite a nice ride along the highway here with trees and farms and stuff.
At Ourimbah we all had a little seniors' moment and rode straight past Ourimbah Creek Road towards Dog Trap before realising our mistake and backtracking. Up OCR to Footts Road, which we were disappointed to find had been covered in bitumen, rather than mud, to the Palmdale crematorium and cemetery where we just missed out on joing a funeral. Think of the wake! Back up the highway through Kangy Angy then down Gavenlock Road South and into the carpark of Westfield and over the footbridge. Look, the pedestrians were quite nice about being mobbed by a bikie gang.
When we got back, via Gavenlock Road, to the Rotary Park by the bridge, the Eazyriders were already there, having ridden all the way down from Gorokan (11km) to arrive before 11 o'clock. Sue was there with all our tea and coffee refreshments and light food, which we all enjoyed. Thanks, Sue! Once we had finished lunch we cycled back down Pollock Avenue all the way to Johns Road, then up to Orchid Way, to Wahroonga Road where I split off to go home, and the rest of you trudged your way back to the Fish Co-op. An excellent social ride with a few hills to keep us happy, except Robyn (doesn't like hills).
Danny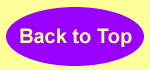 Click here to see Carol's photos from her amazing trip.
Also, see Irene's photo of Kee acting as Sweep last Wednesday (note sawn-off broom on rack) - put your cursor on this thumbnail:

Also several of our members are participating in the Hawkesbury Classic - Read this Notice - Click here.
- Sunny, a 10 knot Easterly breeze and 25°C were the conditions today for our planned ride to Mangrove Mountain. Six riders viz. Danny, Doug, Chris, Nigel, Col and Cinderella, volunteered for this tough ride.
To start, a nice ride down to Ourimbah via Kangy Angy then up Dog Trap Road to Wisemans Ferry Road. This was a big ask for me, as I have never managed to ride it before and don't expect to ever make it all the way on the bike. Doug kindly walked the last 500 metres with me, while Col, Chris and Nigel made it OK. Cinders of course rode to the top then down again then back up while Doug and I struggled with one lap. Incredible! Dog Trap keeps going uphill all the way to Wisemans Ferry Road, then continues uphill to Mangrove Mountain, and generally uphill in a northerly direction to Springs Road, Kulnura, which is populated by two big hills, then onto the road from Kulnura, Greta Road, which also has a giant hill before descending down Bumble Hill to Yarramalong where we had lunch.
It was very hard to get going again after lunch, but we didn't have much choice, and thankfully there is a loss of elevation of 25 metres on the way to Wyong. We sent Cindy off home along Tuggerah Straight and Wyong Road as she had no idea where she was even though we just rode it 3 hours before. I can tell you there were some pretty tired boys struggling home along the river road, but at least I was the first one home. 93 kms for me and Doug, add 20 for Col and about 30 for Cindy. A tough ride that I will never volunteer to do again.
Danny
Friday 27th September - Coaster's Ride: Well, Mike's mantra of short distance, reasonable pace and 1 hour coffee breaks enticed 12 keen riders to come out today, namely: Karen, Sabina, Margaret, Vivien, Pam, Irene, Mike, Paul, Barry, Richard, Graeme and freshly returned holiday maker, Peter. Mike being our fearless leader and Barry as Sweep, we set off North along Budgewoi Road, onto the bike path, transporting us alongside Budgewoi Lake which was looking glorious in this weather. All of us really appreciating how lucky we were to be out and about in that lovely serene scenery.
We eventually hit the Pacific Highway for a short distance, then crossed it and went round the back streets to try out the newly finished Minesota Road. This was sooo smooth and not only was the road wider but there were marked cycle lanes on both sides PLUS a cycle shared footpath which we used and it looks like they're going to put a good safety fence in between the path and road. So we eventually ended up at the nice cafe beside Wyong Golf Club under shade for our hour long coffee and chit chat.
Prior to us stopping, Vivien was kindly demonstrating her new hydraulic seat lift to me and just said the words "watch my bottom", not realising the whole group suddenly turned to look, which turned out to be a funny topic of conversation at the cafe! As we left, there was something happening at one of the industrial units nearby. Apparently, someone had just come into the area and bashed the owner and ran out again. There were people helping the poor guy whilst waiting for the police. Of course we all felt safe, cos we had Mike with us!! Then we proceeded along the rough track (Warnie's Track) where it was Sabina's turn to have a puncture and as always, the club came together to help her fix it up - so many helping hands is marvelous. At the end of the track, we were just about to all squeeze through that narrow gate when eagle-eyed Margaret noticed that the big gate was actually unlocked despite having a big chain and padlock there. From here we passed through Wyong hospital grounds, onto Craigie Park, Marks Road etc back to Gorokan Co-op, wondering why our cars weren't there to meet us!!
Having lost Barry back at his house, then Paul going back a different way because he'd cycled up from Picnic Point, Mike got the remaining group safely back to Jenny Dixon Reserve. A distance of 45kms, elevation of 450mtrs, average temperature of 26°C and an average moving speed of 18kmh. Great day out with good company and the best weather!
Irene
Don't forget next Friday October 4th, the Coaster's group is meeting at Gosford Sailing Club at 9am for a ride to Umina Beach SLSC and return.
A very warm sunny day with a good N breeze brought out 24 riders for this ride to Noraville and Budgewoi for starters. Barry led the ride, with Doug sweeping up.
Once we got to Edgewater Park at Buff Point, Barry said he felt unwell, so he left to go home. In accordance with our new policy of not leaving anyone to ride home sick, Doug went with him, as he had to leave soon anyway. I became the leader, and Col the sweep, till lunch. So we continued up past Camp Breakaway and to Doyalson and Lake Munmorah, where we handled the traffic lights differently at Elizabeth Bay Drive, turning left into Carters Road, u-turning and crossing with the lights. Worked well, except for the tailenders who just crossed the traffic and turned right.
A quick flash down Lizzie Bay Drive, with the tail wind, to Budgewoi where we re-grouped. A steady ride back to Buff Point for lunch where Lois had our coffee stuff and cake for lunch. Thanks Lois! Col had also arranged for a Café2U truck to attend for those of us needing real coffee. At the resumption of the ride, Col had to go to the Cabaret at Halekulani and I wanted to go home, so we changed the leader and sweep again, to Nigel and Joe respectively.
Welcome back to Pedro after his European holiday, and thanks to everyone for making this such a brilliant ride with a big club of dedicated cyclists. Welcome also to Harrison, Jill's GS, who rode with us again. He's getting bigger, hey!
Danny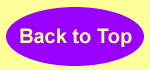 Ride the Wildside, Hawks Nest - Sunday 22.09.2013:
A perfect sunny cycling day arrived as we awoke early to make our way upto Hawks Nest. The sensible thing was to do what Jill, Margaret, Trevor, Doug and Sue did by staying overnight on Saturday. Anyway, Margaret very kindly saved us a parking spot, fending off the thousands, so she told us!! Sue did a great thing and took photos of all us club members at the start. So, we all started off very orderly going through town till we hit Mungo Brush Road when the whole crowd of people got spread out along the flattish ride, (Chris reckoned it was flat, but I definitely felt some hills!), bush on both sides of the road and hardly any traffic. As we got closer to the ferry place, there were nice water views through the bush.
The thought of a coffee and proper toilets lured us onto the ferry, across to the resort over there where there was lovely outdoor seating under shade and a nice pool (should have brought our swimming costumes). This detour wasn't part of the scheduled ride. When the ferry was half way over, we saw Doug and Magaret arriving at the ramp and we exchanged waves! After that the return journey was pretty uneventful. Doug did a re-group at Dark Point and agreed with my thoughts that there were some hills, especially towards the end of the ride. The Garmin reckons we climbed 281 metres all up, distance was a very respectable 54 klms and an average temperature of 27°C. It actually felt cooler than that but very comfortable. Finished off with free sausage and onion in bread rolls at the end and then Margaret, Jill, Sue, Doug and Trevor went for a coffee. Chris and I decided to head home as we'd had a big day and late night, the day before. All up, a lovely ride and have a look at the photos here.

As the group was wondering what had happened to Chris & Nigel, the general feeling was that they'd gone and done their own faster ride. I certainly thought that Cindy had lured them off somewhere different. But no, apparently, after Karen's puncture was fixed and everyone set off, suddenly Nigel realised he also had a puncture, so Chris stayed to help him. There was a bit of wire stuck in his tyre that proved very difficult to remove. No-one saw this and when they set off again, they lost the main group completely, due to Richard's superior knowledge of the streets around Tuggerah, there was no way they were able to work out which route we'd taken. Poor Ric thought he'd been abandoned but it was just that they lost the main group and when they found out from Ric that we were headed to Shelley Beach SLSC, they were too far away to join us having ventured up Enterprise Drive, where Chris had 2 punctures and lost his new rear light. They stopped and searched everywhere for that. They got quite wet in a shower too. Anyway, they found a nice coffee place and enjoyed their ride too. Apparently, Cindy had left the group very early on.
Irene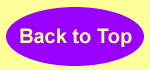 Click here for John and Annie's brilliant report and pix from their trip to France!
We Skylarkers often wondered what the Coasters did that was so much fun, so we decided to ride with them.
Skylarkers had to start at Gorokan Fish Co-op as usual, but at 8.30am, to ride down to The Entrance to meet up with the Coasters at 9.00am. Danny, Doug, Col, Chris and Nigel actually got away early, 8.23am, and got to Picnic Point at 8.55am, averaging 26kph, so perfect timing. We picked up Ric and Cindy at the cemetery at Norah Head, and flew down WBD against a 15-20 knot SE breeze.

By the time we left PP for the ride there were 15 of us, not bad for a semi-official ride. Very soon Cinders had had enough of us slowpokes and went back up WBD to Lizzie Bay for a quicker ride on her own. Nigel and Chris (on his new road-racer and matching gear) decided to add to their trip by going up Enterprise Drive to Ourimbah then to Kangy Angy to meet up with us again at Tuggerah, but sadly we never saw them again. Actually I did see Chris going down WBD after apparently circumnavigating the lake. STOP PRESS! See the addendum above in Sunday's report by Irene. That left 12 of us, led by Pam who sat on 26kph despite the breeze. When we got to Bluebell Park we had a long wait while the backmarkers fixed Karen's puncture. We had another flat later on Barry's bike.
After we reached Tuggerah via Church Road and Lake Road, we got on the bike path straight back towards Chittaway, then some circuitous route to Shelly Beach Surf Club where we had lunch/coffee.
We can see now why the coffee breaks for the Coasters take so long - just keep chatting and eating! After that we headed back to The Entrance where the Coasters bailed out and Mike, Doug, Col, Ric and Danny zipped up WBD and to our homes. The Coasters ride was 35km while those of us who rode down travelled 60 (Mike) - 90km (Col), my distance from Lake Haven was about 75km - not bad for an easy ride with the Coasters! Won't do that again soon! Maybe we will but without the extra k's. Excellent ride, physical and social!
Danny
Fifteen riders made it up to Heatherbrae in mixed conditions - sunny, warm, very windy... Doug led the ride from there to Tomago, past the airport and around Medowie, Campvale (nothing there) and Grahamstown Dam, to Raymond Terrace. Mike kept the rear-end under control.
We started down the highway with the breeze coming from the side, but once we turned at Tomago Road the wind, NW at 25-30 knots, was behind us all the way down to Cabbage Tree Road and the airport on Nelson Bay Road, pushing us along at 25-27kph - such a luxury! Once we started up Medowie Road we could feel the resistance. When we turned left into Richardson Road we copped the full force of the 30 knot wind, slowing us down to 15 kph, using a granny gear!

Struggling against this wind along the open road and by the dam, with the spray blowing off the rocky shore onto us (luckily it's fresh water), we finally reached the lunch venue which is a park next to the dam. Thankfully there are sheltered tables, with brick booths for all the tables, and a toilet nearby, so we had a very pleasant lunch. After lunch it was back into the fray, but we soon left the open path and took to a sheltered bike path through the bush on a very tricky route that Doug had sussed out for us last Sunday. We had an interesting and fairly easy ride from there, through Raymond Terrace to Adelaide Road and back to Heatherbrae, with the breeze helping on the final stretch.
Feeling that we had achieved something we all got togather in the Pie Shop for a cuppa and pies, and a chat, for at least 45 minutes - a very nice way to end the ride. Thanks to everyone and congratulations for doing the ride in the tough conditions. Irene took some photos and they are here.
Danny
Sorry for the late report. I led a motley crew from Wyong River bridge - Roy C, Doug, and Rod and Debbie whom we haven't seen for a while, but they joined up today. The five of us cycled down Wolseley Road to Tacoma - no shortcuts today - in very pleasant conditions with a slight tail wind, to Gorokan fish Co-op where we picked up Paul M but lost Rod and Deb who had another commitment, but thanks for coming and see you again soon.
So the remaining 4 of us continued up The Corso and the highway to Doyalson where we found nobody waiting to join us, so we plugged on right up the highway to CVB Road, where we turned into the bush and along to Mulloway Road and down past Valhalla, where all the gods live. A nice bike path took us down to Tall Timbers Road which brought us back to the highway where we found a beautiful new shopping centre with a Jamaica Blue coffee shop with outside tables. Ian turned up to greet us, as Annie is over in Perth, and anyway it's not far from Tascott to Chain Valley Bay(!). After a nice cup of coffee and delicious food we mounted our grids for the trip back to civilization. Doug and Paul peeled off at Charmhaven and Roy and I pushed on, past my house, to Wyong where I left my car.
A good ride of 65km, showing you don't need a large group to enjoy a ride! Thanks everyone, well done!
Danny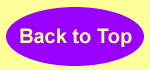 1. Coasters
The ever-popular Coaster's group saw 9 starters today, namely: Mike, John, Sabina, Richard, Pam, Paul F, Karen, Vivien and myself (Irene). We set off north up towards Budgewoi along the cycleway, getting a bit wet from a short shower, making us feel quite cool. Then turned right reaching Mimosa Road and doing a full circle through Podgewoy Reserve to take us back upto Budgewoi Road now heading South. This is where it was my turn AGAIN to get a puncture. As the saying goes "many hands make light work" and with a team effort, we managed to put me back together again, with some jovial laughter and jokes along the way - (what happens on the ride, stays on the ride!). Many thanks to everyone for helping - this is when us girls really appreciate a group ride and what troopers we have in our club!
Then we continued down Wilfred Barrett Drive, dodging what seemed like a million twigs and sticks from the overnight wind, when I noticed Pam was mysteriously disappearing "out the back". Richard said he would slow down to wait and when we re-grouped further on, found out that Pam had trapped her hand inside her zipped jacket pocket and couldn't get it out, therefore riding single-handed for a while! All hands back on deck, we continued to the usual café at the Entrance where there were very few tourists/visitors due to being mid-week - never seen it so quiet. Needless to say, we had a very enjoyable morning tea after which Paul asked if we could get "the bus home"?? Somebody mentioned that we should organise a sag wagon!! So then we reluctantly left our seats to "sail" back up WBD and home again. Average temperature was 20°C and the distance was 32.4kms. Not a huge distance, but thoroughly enjoyed by everyone and thanks to Mike for leading.
Irene
Last week's Coasters report now appears in its spot below. Thanks, Mike

2. Skylarkers
Six riders turned up at the Fish Co-op for today's mystery ride, with Cindy being late, in her car, after she thought she had left the garage door open. It was raining urine at Forresters, but had eased off by Gorokan. We did however get rained on in Toukley only as we headed up to Norah Head cemetery. We only stopped at The Entrance bridge and Bluebell Park before our morning tea at Wyong Rail Café. Tough taskmasters! Cindy did behave herself though so I can't blame her.
We had planned to ride from Chittaway up Enterprise Drive and back through Kangy Angy, but by the time we got to Shittaway I decided to go straight to Tuggerah. So did Doug and Col, so we let Cinderella, Nigel and Chris go through to Ourimbah and back up Kangy Angy, having fun getting through the roundabouts at Chittaway and Tuggerah on the way, so Cindy was last back. These guys were only 10 minutes behind the first group who went via Church Rd and Lake Road to add value.
After a nice morning coffee (no cakes or anything) we rode back to Wyongah via Pollock Avenue and Jensen Road. I did manage to get Cindy to follow me up the road to Kanwal on my way home. Ha ha! Nice ride, and not too cold or hot or wet. 45 or 50 kms. Perfect!
Danny
Perfect conditions for our ride today for the 17 riders present. I did forget the sign-on book and had to get Wassa to drive me home to get it before we could start. We were soon on our way up to Toukley and Norah Head, facing a 5 knot westerly breeze, which seemed in our faces all day.
Richard was supposed to join us at Long Jetty, but he pushed on to lunch before we saw him. Not much traffic on the paths today, so we soon got to Chittaway where we took the longer Church Road detour for fun before arriving at Rotary Park, Wyong, for lunch. Sue was there with cups of tea and coffee, so was Richard, and Rod with his camping Coaster ready to drive to Van Diemens Land. After lunch we adjourned to the toilet block, which is now open again to the public after a régime change at the Wyong Concil. I saw Jill heading off early so I took off after her, to preserve her welfare, along with Bob. She rode pretty fast and the others never caught up, and I left them at the last roundabout in Wyongah. Waiting there for the others I was surprised by their sudden appearance, and the message that I had missed a big activity. I now know what that was about but I have learnt that what happens on the ride stays on the ride.
So they all flashed past and I went home, after a lovely ride. Thanks to Mike for leading, and Doug for following, and to Sue for bringing our refreshments.
Danny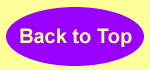 Only about 20°C today so a bit cool after the 30° yesterday. Five of our most dedicated riders (Doug, Annie, Paul M, Roy C and Danny) made it to the start of this iconic tough ride.
First of all, a grind up Kariong Hill then for a change we went into Mt Penang Parklands which took us up through the park to Acacia Road to Gindurra Road, Chivers Road and Debenham Road North to Wisemans Ferry Road, way up past the freeway - a good shortcut!
From there it's only a few miles to the roadhouse so I was surprised to find us there by 10.45am, only about 19km from the start.
Ian was along shortly after with brewed coffee as the roadhouse is not open on Sundays anymore. After a nice morning tea/lunch we headed off up to Dog Trap Road for the trip back to Gosford down Mangrove Road to Narara. Doug and I, having got lifts to the start, decided to ride home so we kept on Dog Trap Road down to Ourimbah and home via Enterprise Drive and Wyong. I imagine the other half of the crew made it back to Gosford safely, given the steepness of Mangrove Road. I don't know how far we rode, about 50km I suppose, but a good tough ride with plenty of hills, up and down. Invigorating!
Danny

PS, here's a photo of Jean, Peter, Merle, John and Anne D in Paris after their great trip. Put your cursor on the thumbnail for a bigger experience:
On the warmest day since April just five riders were at the Gorokan Peace Park at 0900. Col had a medical appointment so hived off at Budgewoi for home. Cindy, Nigel, Doug and Danny continued up Lizzie Bay Drive to our first stop at Elizabeth Bay.
With a long ride planned, we forewent (is that a word?) the option of the SRA hill in favour of the highway. I think we took a short break at the Big Prawn, then on to Swansea for a coffee next to the bridge (not Cozzie's as it was closed again). It feels like the hard work is done once you pass the turn-off to Murrays Beach, after all that uphill struggle to there.
A quick trip up the Fernleigh Track (tucked in behind Cindy) until we got to Adamstown, where we let Nigel lead the way up Glebe Road to the end at Darby Street, left there to the end at Hunter and along the waterfront to the Newcastle Railway Station. I love the waterfront, it's always interesting and a symbol of having got to Newcastle proper.
At this stage Cindy decided to ride back home rather than catch a train, which she has never done before, and Nigel selflessly offered to accompany her, making a trip of 160km for her and 120 for Nige. Doug and I caught a handy train and rode home from Warnervale for a trip of about 68km. Cindy had ridden up to the start from Forresters at an average of nearly 33kph. We left Gorokan at 0900 and caught the 12.25 train back, so good average speed for us.
Col has continuing medical problems and requires another operation to re-construct his nose. Good luck Col!
A good workout in perfect conditions, temp around 22°C and a 5 knot SE breeze, a headwind for Cinders and Nige's ride home.
Danny
Coasters Friday 6th September 2013.
Depleted numbers of only 5 today and a welcome back to Viv who has been away for a few weeks. One rumour was that John and Sabina had gone to Sydney to pick up a new bike for John, however, truth is that they picked up a giant extension to John's shed.
Barry's suggestion of ride and offer to lead was gladly accepted. A circuit to Wyong North using Jensen Road, Warnies private track to coffee at Warnervale and return via the Wetlands and Lakehaven gave us a reasonable 36kms.
Seems like we have developed 3 rules for ride guidance now viz. 30-40 km distance, reasonable pace, and at least an hour for coffee to unburden ourselves of pent up TALK!
Mike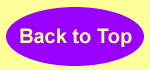 Nineteen riders started at the co-op riding towards Blue Haven, where we picked up John L, but lost him before lunch. Col acted as guest leader to take us through a maze of dirt tracks and even a dead-end till we finished up at Blue Haven Drive next to the Motorway Link.
Heading off down the Link Road Cindy copped a glass sliver in her tyre, and Col stopped to help, but Nigel and I just kept going, not wanting to crowd the scene too much. Re-grouping at Sparks Road we all got together for a spin up Hue Hue Road to Wyee. There are some good hills on this road, and we all worked hard to beat them. Jill, Trev, Sabina and someone else took a short-cut down Bushells Ridge Road to re-appear at Gosford Road where they waited for the rest of us.
We lunched at Edgewater Park in Buff Point where Lois was waiting with coffee and tea and cakes. Thanks Lois! A 10 knot NE breeze had sprung up to slow our progress to Budgewoi, but became a tailwind after that. Rod visited, whom we haven't seen for a while, to tell us his plans for camping with his bus and trailer. Maybe we'll see him next Wednesday.
Conditions were very pleasant with sun, breeze, temperature and stuff all contributing to a top ride, short (45km) but tough.
Danny
Saturday 30 August - We arrived in Trojir, Croatia, yesterday, after a long tedious journey from Sydney to Bangkok to Frankfurt, then here. Worth it though now we are here. Beautiful place with really old, picturesque buildings with narrow cobbled streets. Weather lovely, 27°C. Went swimming this morning, clear aqua water. Lovely outdoor cafés to eat.
We start our trip on the yacht tomorrow. We will be cycling round the Southern Dalmatian Islands. The yacht takes us from island to island. Really looking forward to that. For a later report click here.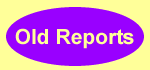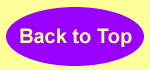 Home Page | What to bring | Where to find us | Ride Calendar | Eazy Rides | Photo Gallery