Toukley and District Cycle Club Inc
Ride Reports and News
TDCC groups 1 and 2 - Friday Skylarkers - Norah Head Coasters
Contributions invited - send to enquiry@toukleycycleclub.org.au
Navigation Bar









Next scheduled rides (more detail at Ride Calendar):

Wednesday Ride TDCC - Group 1 - 0915 for 9.30am at Gorokan Fish Co-op.
Group 2 - Same venue, 10.00am. Check here for away rides or changes.

Regular Friday Rides:
1. Skylarkers - Fridays at 0900 at Gorokan Fish Co-op at Toukley Bridge for a faster ride of 60-80km.

2. Norah Head Coasters – Meet at Jenny Dixon Reserve, Norah Head, cnr Bungary Road & Park St, 9.00am Fridays – moderate pace 40 km. Please check here for out-of-town rides.

Autumn Camp See Club Notices page for details of next year's March camp.
Reports-
Warm night, warm day, windy (see Seabreeze® Graph below), cloudy and sunny. Sixteen cyclists appeared at Jenny Dixon Reverse, plus Karen who parked her car here then rode down to The Entrance and back as that's all she had time for in the face of family demands.
With the 20 knot southerlies we again chose Farm Gate Café as our destination, and agreed on an interesting route there and back. I led the outward leg, with Mike as tail, and Irene took 'em home. To start off we rode up to Budgewoi then around the Budgie Lake to San Remo, mostly with tail winds. At the bridge over Wallarah Creek we headed towards Charmhaven along the highway, crossing safely at the nursery. We rode through the nursery, stopping to inspect the new café therein, giving it our housewives' seal of approval. Then back onto Chelmsford Road to Arizona and Hakone Road. We always go the first road left from here, after years of using Waterside Drive, on account of the new road is now open. It's nicer with views of the nice wetlands infrastructure. Right through to Sparks Road and across to Warnervale Road and down to Warnies.
A pleasant ride along the beautiful bike track to North Wyong and Café where we had a lovely morning tea. I love riding in there and yelling out "Table for sixteen, please!", and it's always ready for us.
Going back, as I was hiving off home halfway, we made Irene leader and formed a support crew for her. At Johns Road she tried to take us along Pollock Avenue, so she's still learning. So down to Orchid Way and through Wadalba and onto Wahroongah Road, up Hughes Avenue for variety, and down Walker Avenue where I left them to it, while the main péloton turned right at Kaye Avenue, Kanwal, through to Jacqueline and onwards, I know not where, but assume the best unless I hear to the contrary.
A good ride with interesting diversions, a great crew and nice conditions, thanks everyone for making it so.
Danny
Under cloudy skies, 26 adventurous souls came out on their bikes today. Lyn cycled up to the co-op, said hello to everyone, then cycled home again - she did well cycling over 2 very windy bridges, twice. Linda was the only person (and bike) to look resplendent in Christmas décor today. So we took a photo, and gave a her a clap at lunchtime!

Nice to see Heinz travel up to join us today. Today's ride was scheduled to go to Buff Point for lunch but due to the windy conditions, it was wisely changed to lunch at Mackenzie Park, Budgewoi, instead. Col got elected to be Chief Organiser and dear Doug did his usual reliable sweep job. So we ventured off down Marks Road with no Danny to race us through Craigie Park! Down to Minnesota Road and eventually hitting the M1 going in the opposite direction to what we normally do.
It was at the junction here we got harassed by the Jenkins Antenna van again. The last time was Nov 26 when he harassed a driver for not overtaking our cycle group in the middle of Toukley. This time he was verbally abusing us out the window, plus doing his road rage bit. Merry Christmas mate, but somehow I won't be using your services in the future! Then onto the Link Road when John decided to throw a missile out the back in the shape of his pannier! Ralph, Merrilyn and Linda, immediately behind him, managed to narrowly avoid it but then it got wrapped around the derailleur on the tandem and dragged along the road until our brakes managed to stop us! (Actually I aimed straight for it and Irene pumped the back wheel up and down as best as we could!! - Chris). A forlorn-looking John came walking back as we picked it up and noticed a big rip in the outside pocket. Unfortunately his phone got badly damaged and will certainly need a new glass front at least.
At lunch, somebody stated that it's better he scraped his phone rather than his skin and John retorted "I can grow new skin but I can't grow a new phone!!!". So after this drama, Col expertly lead us through the labyrinth of streets around Blue Haven and what a sight for sore eyes to see nearly every 2nd house had lovely Christmas decorations out in their front gardens. It would be lovely to visit there in the dark!
From here, we found our way to the bike path all around the lake edge at Buff Point and Budgewoi to lunch. Doug branched off somewhere prior to this and Mike took on the "sweep" job. Col and Diane departed the group after lunch to head home and John took Col's spot to get us all back safe.
Thanks to Col, Doug, Mike and John for helping to keep the group together today. All up, 46klms ridden and despite the Southerly breeze, I'm sure I wasn't the only one enjoying the much cooler, more refreshing weather conditions today. Thanks to everyone for joining in the ride today.
Irene
Only three intrepid souls braved the conditions today, Nigel, Fred and JD. I think there may have been some nightmares from the New Zealand winds still hanging in people's minds. The wind today was nothing like NZ, you could actually ride into the wind at a decent speed without getting blown off. In fact it was a very pleasant day.
The consensus was to ride south down through Kangy Angy to Ourimbah with a slight detour via Palmdale and Footts Rd. Fred was taking it easy today only riding at around 75% which I found very pleasant as this enabled me to keep up and not disappear out the back. We stopped for coffee at The Entrance. We had to use our ICE Wrist bands to lock the brakes on our bikes to stop them being blown out of the bike rack. We ordered three flat white coffees but somehow they metamorphosed into three cappuccinos, nowhere near as nice.
Nigel wanted an early mark to take Anne to the doctor's so we were back at Noraville Cemetery just before noon after a pleasant 63km ride while Fred went on as he wanted to crack the 100km today after suffering a recent calf injury.
John D
I got enthralled by the paper over brekkie this morning, and when I looked at the time, it was too late to ride to Norah Head, so I drove the Pajero. When I got there a small forlorn-looking group said they weren't riding due to weather (there was some), but after encouragement from me they changed their minds. Soon Mike and Pistol Pete (Bischoff) arrived on their bikes, making ten of us, which was a quorum.
Mike concluded, as had I, that the best route in a strong southerly was west, making Farm Gate Café the venue of the day. Warwick and Paul F stayed at the back, so thanks guys. Mike took us down to Gorokan then along Marks road, where I planned to take BMX-mounted Carol and Viv on a lark through Craigie Park. Unfortunately Mike had other ideas and took us instead up Jacqueline Avenue and other streets, popping out on Wahroogah Road thence to Wadalba and Johns Road, a very interesting and hilly choice.
Conditions were a bit dodgy (see Seabreeze® graph below), with a gale-force southerly, but otherwise it was nice, sunny at times or cloudy, and 22°C. Apart from nearly getting blown off Toukley bridge, the wind was quite manageable.
At last we arrived at the Café, where the serving wenches were setting up our big table before we even went inside to order! After a very pleasant morning tea at which we sypmathised with all you other poor sods for staying home (we even got a phone call from Robyn saying it was raining heavily in Woy Woy), we set off towards home again. This time we took the Warnies Track back to Warnervale Road, and back to Virginia Road where we headed to Sparks Road on the new bike path. Except of course for Viv, Carol and I who, being ahead of the leader, went straight up to Minnesota Road where we waited in vain for the appearance of the péloton - a misunderstanding after Mike and I had discussed in detail our proposed route back. Down to the Warnervale wetlands and across Sparks Road to Mattaram and Hakone Roads, up to the highway, taking care not to get bowled over, and down Moala Parade, thence back to Jenny Craig's, whoops, Jenny Dixon's.
A good ride with plenty of hills, nice weather and excellent company, of about 35km, or 40 for Col. Others on the ride were Richard and Pam. See photo below.
Danny
An excellent club day with 28 riders, plus the Group 2 riders who were a bit early. Can't help remembering few years ago when certain people said, "If we leave this club it will shrivel and die!". Best thing that ever happened! Conditions were pretty perfect with temperatures up to 27°C, and a NE to E breeze around 5-8 knots, keeping us cool! Clouds kept the hot sun away.
Pedro (Pastor Pete) led the ride and Doug did the follow-up, thanks guys! East along Main Road, Toukley, and north to Budgewoi, where we took the lakeside bike path back to San Remo. This many riders, mostly decked out in club shirts, make quite an impression on the public, even provoking applause from the Cooranbong Adventist Aged Care outing at Lake Edge Park, and good on them too, all in their wheelie walkers and wheelchairs.
Straight up the hill beside Blue Heaven to the Link Road, where I did hear a few car horns blowing in support as we crossed the link road. Hope that's what they were! Up to Doyalson where we re-grouped at the bus-stop before continuing up to Tall Timbers Road, Chain Valley Bay South.
After a pit-stop at the toilets at Grumpy Old Park we hit the bike path up to CVBN and Mulloway Road. I told Ralph we were heading up a bumpy old dirt road, but he didn't believe me, till he had to ride it, up to Kanangra Drive. A quick spin down Blue Wren Drive, a novelty for some of our riders, such as young Karin, who blessed us with her presents today. Speaking of presents, at lunch Pedro recalled all the birthdays we had missed since the Kiwi trip, including Mike who's 70 this week, and Baz who's 65. A particularly mournful rendition of Happy birthday was inflicted on the happy recipients.
A pleasant lunch at Lizzie Bay, then a quick flash down to Budgie and Noraville. The first group of riders, sans leader, went straight up the hill into Noraville, having missed the turn-off. Not a good idea as there isn't room for bikes on that section of Budgewoi Road. I went straight back to the fish Co-op then home, as I coudn't face the cemetery , caravan park and sailing club. Plus it's a lot quicker going down the middle, if somewhat riskier. A good ride with many friends, so lucky aren't we!
Danny
When John D and I first turned up at the Co-op, we thought we were the only ones there, but found Nigel, Ken, and Doug down at the water's edge talking to Rolf in his kayak. Had our medical discussion before the ride started today, I think we should have all been G.P.'s or surgeons in another life.
John D was getting excited about Christmas so he suggested we ride north for the day, might just come across Santa. In the hot sticky conditions we set off. Nobody really wanting to push it in those conditions. By the SRA, Ken couldn't hold himself back any longer, and did the bolt up to the Pacific Highway, that lad surely needs a couple of lead panniers for Christmas.
Eventually we arrived in Swansea as a group. Doug was hoping we were going to Maccas, but having not seen Santa we pressed on to Marks Point. John and I still coughing and spluttering from the Kiwi lurgy lingering on. Nige, Ken and myself deciding to do the wee hill at Marks Point, then back for coffee. Being the sharing group we are, we tried to give Nigel our lurgy and he did have a good coughing fit, but the ungrateful "so and so" reckoned it was the coffee.
At last we had a glimpse of Santa here, he doesn't ride in a sleigh anymore but seems to travel in a bus with all the Chrissy decorations over it. At last we could head for home, quick loo stop at Blacksmiths then a nice steady climb out of Swansea. With a slight tailwind we made it back a bit quicker to Jenny Dixon, waiting a good 20 minutes before the Coasters turned up from the coffee crawl.
A bit warm but still a good ride.
Chris


Coaster's Ride 05.12.2014: Forgot to find out how many of us turned up today but it was 16, namely, Pistol Pete, Danny, Barry, Col, Ralph, Warwick, Robyn, Richard, Pam, Graeme, Merrilyn, Karen, Linda, Diane, Carol and myself, (Pedro went croqueting). Richard cycled up from home as usual.
It was decided to ride around the lake clockwise and finish at the Fuel Stop on Canton Beach. I was elected "ride organiser" and Warwick to be "sweeper upper". Before we even set sail, Danny discovered he had broken spokes and a buckled wheel, so wisely jumped ship and left us to it. Then Anne D arrived with her daughter and lovely colourfully dressed grandchildren, all ready to go to the beach for a swim - I have to admit, I was a bit jealous as it promised to be a hot day! So eventually we sailed off down WBD and that was a strange experience for me cos I've never been at the front before, in clear air, nobody to draft! As expected, it didn't last long and some were soon striding out ahead.
After a re-group in the usual spot we then joined the bike path at Long Jetty. It was very busy along here with plenty of walkers and other cyclists all appreciating how lucky we are to have this lakeside path. It was warming up now and Ralph got a puncture but insisted that he only wanted to pump it up (us experienced, wise women muttering, "it won't last"!) Sure enough, a bit later, we found a nice shady quiet spot to do the "proper" job! Poor Ralph, he didn't want to hold us up but this club of ours enjoy a wee break and a bit of a "chit chat" along the way - no problem, Ralph! With many helping hands, we were soon back at our stations riding up the nice quiet Church Road.
Barry was helping me navigate through the tricky spots at Bunnings and beyond. Eventually we reached Pollock Ave and Jensen Road which normally are a pleasure to ride along but today it was getting really hot and uncomfortable by this point - my Garmin showing 36°C. Barry dropped off home as we passed his house and we stopped at the co-op to re-group and recover a bit, hugging the shade. With help from Col navigating, we went the quickest most straight forward route to the Fuel stop where I asked for jugs of iced water and they said we could "help ourselves" to the bottles of water in the bottom of their fridge. They had big ceiling fans in there and we picked a table underneath one, really enjoying their hospitality.
From here Diane, Linda and Col went one way while the rest of us headed back to Jenny Dixon via cycle path to the cemetery. On the last bend into JD reserve, Ralph got a 2nd puncture! To answer Linda's question, we did an average of speed of 20.3klms with an average temp of 30°C. Message for Col: I'm travelling in a straight line now!! Many thanks to Barry and Col for giving me navigational hints - I feel I remember more when I'm "leading/organising" than when I'm following. Well done to everyone today for coping with the increasing warm conditions - Warwick did a great job of looking after the back end which was a crucial job today in this heat. We did 49klms all up with Col, Diane and Linda doing extra plus Richard would have done about 66klm.
Irene
PS From Danny - I was so disappointed to miss this ride! But there was nothing I could do about it except get the wheel fixed ready for next time. I kept the sign-on sheet, an envelope from someone's bank, so I checked Irene's passenger list and they're all there. Well done, Irene!
Cloudy, mild, 10-5 knot SE breeze... Nice! Only 14 riders today, don't know where the others were, maybe it was the spots of rain at 8.00am. Anyway the important people were there including me who by public acclaim was elected to lead this morning's amble up to Munmorah and CVB. No speedsters in this group, so a steady pace up to Elizabeth Bay and the highway, where we saw the Skylarkers heading south. Can't work out how they got there so I hope there's a report, Chris.
Turn right up to CVB Road then left to wander down the quiet and beautiful bike paths. Approaching CVB South we had to stop to let a guy on a nervous draught horse go past (the other way), clip-clopping along in his massive horsey shoes, followed by a sheila on a bike. He stopped a couple of times, and we wondered what was going to happen next, but he resumed his journey. So funny! After a pit stop at CVBS we rode back to the highway and down to Doyalson, then past Camp Breakaway to the beloved San Remo-Budgewoi bike path. Not long after that we were made welcome at The Lakes Beach café. There were already two big groups of diners - a ladies' club, and some bikies - but they soon made way for us, thanks ladies!
After a pleasant morning tea/lunch we rode back to base and concluded the ride. Thanks to all you guys for coming and being a well-behaved bunch.
Danny
The 'D' team were chomping at the bit this morning, setting off before I even got to the Co-Op. At one minute past nine I met them in Toukley town centre. Just Nigel, Ric, Ken and myself this morning. Along Lizzy Bay drive and up the SRA. Ken making short work of the hill.
Back down the highway meeting up with the Coasters, at the Lizzy Bay drive intersection. Right turn into Ruttleys road, the new bit they have resurfaced is nice and smooth but the bike lane varies from a few inches wide to a decent metre. To make matters worse, there's a heavy corrugated rumble strip on the road edge, making it very hard to safely cross out of the bike lane when it gets too narrow. Left hand turn for Wyee and a men's stop at the junction of Hue Hue road. Seeing the road dug up, and lines of traffic, we decided to head off to Gosford Rd/Bushells Ridge road.
Thought some of the Rail trail was rough in Kiwi land but Bushells Ridge road is far more bone jarring, numb bumming than anything in Kiwi land. Looked like there had also just been a shower of rain prior to us riding it. Nice to be going down the hill on Hue Hue Rd instead of up, the guys were starting to slow by this point as we made our way into the Old Milk Factory at Alison for Coffee. The lady who used to serve us at the Farm Gate Café is now serving here, she sorted Ric's coffee out to be 70°C. Ken Left us at Wyong for a direct line to home. The 3 Amigoes revving it back to Toukley. Ric too worn out from his coffee, didn't see the red light in Toukley and nearly ran up the back of me. I bet if it was the other type of red light he would have seen it.
A good ride of 75 Klms and nice to do it in just Nicks and short sleeve shirt, still I miss the snow...
Chris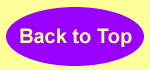 A very pleasant day for riding, with a 10 knot easterly breeze, cloudy and temperature about 20-23°C. Twenty-eight riders drifted in to the Fish Co-op for this ride, led by John D, just back from NZ last night, and followed at a repectful distance by Dougie. The extra numbers today were due to the returned servicepeople from NZ and Mallacoota.
Also included was a visitor, young Karin who has just moved back to the Central Coast, so hopefully we'll see her again if she has the time. Also on his last visit before joining was Nigel Da Sil, with his impressive ponytail, whom we also know from kayaking.
John set quite a brisk pace all day, causing the péloton to stretch out over many hundreds of metres, but with our clever corner posting system no-one is ever lost. Although we almost lost Karin at North Entrance as nobody thought to wait on the corner of Roberts Street. Only sharp eyes by Ric, or Nigel, saved her from disappearing into the big smoke.
Thankfully the ride was uneventful till we got to Tuggerah where the Boarder Works had the bike path under reconstruction or something, so we had to use the road for a bit. At least I did. At the lights at the north end of the Tuggerah Straight I hived off to get some coffee for lunch, and found the Chinese shop in the new little centre had coffee, at $2.00 a cup. Worth every cent!
After lunch we returned to Gorokan via the river road, via Wyongah where I left to go straight home, not passing Go. Thanks to everyone for their brilliant company. We did see Alan going the other way at Long Jetty, wonder why he didn't join us. Would have struggled tho I reckon.
Danny
W.Y.O.N.G.A.H. Where you ought not go after hours. (Thanks Big Bob)
Only six riders today at Jenny Dixon Reserve, understandable with most people away and the temperature here already 35°C by half past nine. Col came up with an acceptable ride program so he led us out, with Wazza anchoring the stern. Also present were Danny, Diane, Pistol Pete, and Graeme. Merrilyn has blown an ACL and could be out for 6 months!
The westerly wind sat at about 10-15 knots and carried all the dry heat you would expect, quite cooling as a headwind, and OK pushing us along. Very hot but somehow tolerable. Firstly we rode up to the Norah Head Lighthouse, then across to Soldiers Beach for some uplifting by the scenery, then down past the cemetery to Canton and on to the Fish Co-op at Gorokan. We stopped often for drinks, knowing the danger of dehydration. I was tempted to go straight home at this stage, but I was enjoying the company, so kept on, up The Corso and over the Charmhaven Bridge.
Thermometers on the bikes were showing 39-47°C, but they couldn't measure the cooling effect of the breeze on moist skin, or the amount of fun we were having. We stayed on the bike path all the way to Budgewoi, although Diane left us at Buff Point to ride home for a swim.
The rest of us plodded on in the gruelling heat to Lakes Beach where we stopped for a cool drink. The seats were all taken up by motorcyclists who rode all the way from Newcastle, poor dears! They soon left, and the attentive staff at the café organised some chairs and tables for nous six, and soon supplied us with milk shakes and toast. It's a pleasure to come here and be made welcome.
Eventually we trudged off home, with Col backtracking to Blue Heaven and me to Lake Haven. A great ride and nice to be home again, where it was a tepid 38°C.
Danny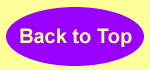 A beautiful day with a steady 10 knot easterly all morning and temperatures up to 25°C. Fifteen riders came to the Gorokan Fish co-op for this ride, which is a good turn-up with so many away on other trips.
Not a long ride so we took our time, first up The Corso to San Remo then along the bike path all the way to Budgewoi. I was leading (Danny) and Warwick was our tail-gunner. At Budgewoi we turned up Lizzie Bay Drive and stretched our legs a bit up to LB. The Skylarkers (Ric, Ken and Nigel) re-formed themselves for Wednesday and shot off ahead to tackle the SRA big hill and loop. They caught up with us down near Doyalson after we turned back down the highway. All the riders today are experienced and mature so didn't have any trouble keeping up. Kevin rode from home to the start, then after lunch at Budgie he rode home again to Mannering Park. Many others rode straight home after lunch at Mackenzie Park so we finished up with only eight by the time we got back to Gorokan. I took the group different ways for variety, such as down Emu Drive in San Remo, then along Liamena Avenue to avoid duplication to Camp Breakaway, then in Buff Point on our second visit we rode the full length of Buff Point Avenue and skipped all that bike track.
Thanks everyone for coming and ensuring an enjoyable and healthy ride.
Danny
Met at Norah Head in cool and misty conditions, and decided to have a shorter ride because of the expected 40°C temperature. We co-opted Richard (forever) Young to organise the ride. Before leaving we sang a rousing rendition of "Happy Birthday" to Danny and wished Sue and Doug the best for their Anniversary tomorrow. We had two Kayakers, Jeff and Ian, joining us for the first time and 14 riders in total. It should be noted that we only needed one sign-on sheet after Wednesday's débacle. Set off in balmy conditions with the first stop at the entrance to Magenta Shores.
Richard then led us through and around the "Magenta Shores Loop" via the golf course, beach and maintenance sheds, and then on to North Entrance. We then crossed the bridge, went past the surf club into Blue Bay, looped around the back of the shopping centre, down to Picnic Point and then on to coffee at the usual watering hole.
We enjoyed a longer-than-usual rest stop before setting off back up Wilfred Barrett Drive. We followed the bike path through to Magenta Shores and found it to be very hot without a breeze. Back onto WB Drive, into a cooling North Easterly to the cars. Arrived back at 11.45 am and glad the ride was not longer than 31 Kms as the day had heated up considerably. Thanks to Richard for a great ride, especially the tour through Magenta Shores.
Warwick
PS Sorry to stick my bib in but I left the others before m/t to rush home and drive to Sydney to visit the Cirque du Soleil for my birthday. It was fabulous, and afterwards we went to Marie's son's for tea. Cheers
Danny
Cloudy but a mild 22°C with a slight S breeze - perfetto! Quite a number of riders came today but owing to confusion with ride sign-on sheets (there were 3 at one stage) I didn't go back to look, but about 18 I think.
Barry was Ride Co-ordinator and had mapped out a route down to Wyong and Kangy Angy to Ourimbah. For variety he took us up Wahroongah Avenue to Wadalba and through Orchid Drive to Johns Road, with hills added for interest. Then down Pollock to Wyong, a very pleasant way to go. I notice nobody complains about the hills any more, either because we're all used to 'em, or nobody listens anyway.
After Kangy Angy Baz took us to Burns Road and onto Enterprise Drive to Chittaway. We skipped the bit where we were supposed to double back to Palmdale via Footts Road and go back over Kangy. Good decision! We found ourselves lunching at Wyong by about 11.15am, so as JD would say, 'a quick ride is a good ride!'. Doug was operating a sweep at the back of the ride, must have been something to do with last week's Cup! Thanks Dougal!
After lunch Baz took us back up Pollock Avenue and into Jensen Road up to Wyongah, which is where I left to go home. Thanks everyone for coming and making it a top riding event!
Danny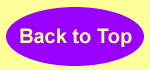 See photo from Farm Gate Café below yesterday's report.
It cannot be said I was late this morning, I managed to get to the Co-Op at least 10 minutes before 9. Might be a first and only time though. Fred, John D, Nigel, Ric and myself (Chris) turned up, hopefully Ken will be back from his holiday next week. Decided to head for coffee at Marks Point.
By Budgewoi, we met up with the fast Coasters.... and passed them. A quick sprint up the SRA, only later did I discover its the quickest I've done the climb, though it didn't feel like it at the time. Little regroup at the bus shelter on the Pacific highway. Then a ride alongside the noisy trucks and cars, with the coarse road surface to Swansea. Tide was coming in as we crossed Swansea Bridge with the glorious sunshine glinting off the water. The road appeared to be a bit busy today. At Marks Point a few of us (all but Ric, he needed his coffee and cake deal!) decided to cycle out to the point. I think we were all a bit deflated when we got around the bend and some stupid person had placed a hill in the way. Just thought it would be a flat cosy ride, how wrong we were. The view of the lake made up for it.
After Fred had kissed the girls and made them cry behind the counter, we set off into a 5 knot headwind for the return leg. Short stop at BlackSmiths to empty the coffee and fill up the water bottles. Fred must have had a run at getting up the hill at Murrays Beach. At first we wondered what had happened to him, next he was cruising past us, leaving us in his slipstream. John D. conserved his energy for the Kiwi trip. Once we saw the 50 signs on Lizzy Bay drive, we complied by doing 50 Kph. Ric left us shortly after that, but before he went told us the sad story of the demise of the Sugar Gliders Habitat.
It was then every man for himself to Jenny Dixon park. Getting there about 10 minutes or more before the Coasters. I suppose I better start packing for TDCC SINZ (South Island New Zealand) trip, I think we have to leave at the crack of dawn tomorrow. All I need is a bike and a helmet, that will do.
Chris
Sublime Central Coast day with nice temperatures and sunny/cloudy, breeze from roughly south at 5 knots. Twelve riders set off from Norah Head towards Budgewoi at about 10 past nine, and were soon passed by the Skylarkers riding a few knots faster, heading up to Lizzie Bay.
We turned left at the lake and rode through Budgie and Buff Point to San Remo along the beautiful bike path by the lake of budgewoi. With Mike leading at a good pace, and Pedro sweeping up, we enjoyed the morning out on our bikes while thinking about the poor people who were at work. No, we weren't actually thinking of them, but we shoulda.
At the highway we crossed the creek of wallarah and headed towards Charmy, taking the detour around Lowana Drive and Panorama Avenue. At Jetty Road we went back to the h'way maintaining a southerly heading. No problems yet, touch wood. In fact we had no problems of any sort all day. Crossing the h'way at Moala Parade we slipped through the iron gate and soon found ourselves in the Warnervale Wetlands on the nice bike path. We had to cross a few main roads all day, but with care and experience we escaped with our spokes intact. Up Minnesota Road and across into Wadalba we weaved our way through to Johns Road and up to Pollock Avenue.
At this point Mike led us down towards the racecourse, but Pedro had advised Margaret to go straight to our intended destination viz the Farm Gate Café, as she was just back after a setback. I decided to go with her as bodyguard, for which she was grateful as she didn't really know the way to the caf. So we arrived well ahead of the others and set up the tables to accommodate 12 hungry riders.
Linda's mate Peter arrived on his motorbike and then the péloton arrived soon after.
After a long and enjoyable cuppa and lunch (still only 11.45am), see photo below, we pushed off again up the h'way to Johns Road which we followed to the other end. I peeled off at Kilpa Road heading homewards while they went on down Murrawal Road to the Tuggerawong Road and who knows what happened after that. Haven't heard anything so they must have got back to distant Norah Head with no further drama. I had ridden that section before the start.
Nice ride of about 35km with lovely company in perfect conditions. Thanks everyone.
Danny
PS Barry has just told me that when he went to ride to Jenny Dixon this morning he discovered that his frame (carbon fibre technology) was badly cracked near the seat post! He took it down to Cycology where they undertook to replace the frame ASAP, a lifetime guarantee applies, so he's waiting for the new frame now. Might stick to metal.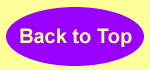 Group 1 today rode out of Morisset for an away ride. Twenty-two members congregated at Rotary Park for a ride devised by Mike and Doug, but unfortunately Doug was unable to attend. Mike led the ride and Col did the follow-up.
So we headed west onto Freemans Drive and out to Cooranbong. Straight through Coorie and right into Newport Road, which took us in no time at all down to Dora Creek, the town. Mike sets a pretty cracking pace and the club got strung out for miles, but I never found out why they were so far back.
At Dora Creek we turned back towards Morrie on Macquarie Street, taking our lives in our hands riding across the bridge, but the traffic was quite patient. A bit further along we turned left at Marconi Road and so began an adventure in the un-named peninsula. Funny, there are numerous so-called peninsulas in the region, which aren't, but this is a real one, and it has no name! Sticking mainly to the coast we explored Bonnells Bay, Balcolyn with the beautiful Shingle Splitters Point, Silverwater, Sunshine, Mirabooka, Brightwaters and Morisset Park, where we stopped for lunch at a perfect little park with a big shelter shed, a nearby coffee/lolly shop and petrol station. I'm sorry I can't find it again on the map, I'll get Mike to tell me where it is.
After lunch we rode down a long hill, then climbed on foot up a long dirt track to regain height. Ric said, 'Can I ride up this?'. Yep. Two seconds later a loud crack from the chain then a front wheel deep into sand and that was the end of Ric's ride.
Eventually we came back to a place I knew - Silky Oak Drive, Morisset, which took us into the hospital grounds looking for kangaroos, but we saw only a couple. There used to be hundreds, so they must be away on holiday.
In no time at all we were back at Morisset and grateful for a brilliant ride, only 42km but full of adventure and new sights. Thanks to Mike and Col for guiding us, and to Doug for his involvement in the planning. Thanks too for everybody coming along and making this such an interesting day out on the bikes.
Danny
Fourteen riders attended Jenny Dixon Reserve, Norah Head, for this morning's mystery ride. Conditions were perfect - sunny, warm, clear, no breeze but rising to 5 knots SE by lunch time.
Irene was elected to lead, with Annie at the back in her bright pink cap. We decided to head south and continue around Tuggerah Lake, then back to Lakes Beach Café. What happened to the old days when we rode 35-40kms? This would have been about 55 with the trip back from the café to NH. Irene set a cracking pace, with a few of us unable to keep up (23-28kmh). On the way around the lake bike path we met all our kayaking mates going the other way. Hi guys!
Once we got to Chittaway Irene handed over the reins to Richard and me to guide us all through the unknown streets. We chose the back way (Church and Lakes Roads) to the Super Centa at Tuggerah, then Irene took back over and led us back along the 'river road' to Wyongah. We didn't have any flat tyres, though Pam said she did have a second different flat on Wednesday at Doyalson. As it was hot and I was tired, I left the group at Wyongah and went home. The rest of the group rode back the the Lakes Beach, except for some others who bailed out near home. I got home and had a shower and drove down to the m/t venue to re-join the group for coffee. Well worth the effort. The Skylarkers (both of them, Chris and JD) joined us for morning tea. I hope we get a summary of their activities later. A typical enjoyable ride!
Danny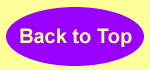 Hi All, another great day for a ride, sunshine, good temperatures and a slight breeze. A big welcome back to Jim, after a long recovery from his broken elbow, also hello to Denese after her absence due to moving house,twice. Well done to both of you on your good performance after a long absence, it certainly only takes a short while to get bike unfit.
Well our ride took us on a 35Km ride of cycleways and quiet back streets to lunch at Sunny lake Shores on Lake Munmorah and return via Budgewoi, Noraville and back to the Co-op. A great day combined with great company.
See you all again for our O-O-T ride on the Fernleigh Track next week.
Do not forget the Xmas party and committee nominations,
Happy and safe cycling
John Lonard. No 2 ride organiser
Twenty-one riders assembled at the Fish Co-op this morning in beautiful conditions. John D was ride organiser with Doug being sweetie as usual. Temperature was low 20s and a slight SW breeze was there to help us on our northward journey.
Up Main Road towards Toukley, with the detour around the shops via Peel street for interest. At Budgewoi we were joined by Trevor and Jill, making 23 riders, but this didn't last long as Barry left us at Elizabeth Bay on his gradual-return-to-work régime. Up to the highway with the Skylarkers going via the SRA, while we promised to see them there going up to the h'way. We got there at the same time, even after we had to wait for the lights at the highway, so that ends that argument. We had a re-group at the Big Prawn, then heard that Pam had had a puncture (bluestone chip!) further back. We just sat there in the sun patiently waiting, and although it was sunny and seemed hot, in fact there was a lovely cool S breeze and the temp was probably only about 25°C.
Turning right onto Catho Hill Road without incident, we continued along to the ripper downhill section past the pub and onto the beach reserve near the SLSC. Lunch was consumed in the sun, as there is no shelter except a little roof over the bbq. Still the sea breeze kept us cool. A few guys went ahead at the Big Prawn and rode down to Nords Wharf and Cams Wharf before taking the northern entrance to Catho, arriving after the main péloton for lunch. For some reason which I can't fathom, Mike and Richard went up to the north entrance as well, extra kilometers which they could easily have avoided.
Finally we had to grit our teeth and attack the hill out of the Bay. We all made it OK and continued on down the highway into the face of the breeze which was a welcome cooling factor. At Doyalson I left the group to ride straight home while rest headed for Emu Parade in San Remo for a scenic route back to Charmhaven. I did wait for them at the bus stop where the break in the Armco is, but they took too long so I scarpered. Hope you all got back OK! A very pleasant ride, thanks to the organisers and to everyone who came along.
Danny

On a beautiful morning seventeen riders assembled at Jenny Dixon Reserve for the weekly Coasters ride. Karen was back, nice to see her. As there were so many girls today we thought (us guys) that we should have a female leader. So we nominated Irene, and with her trusty band of lieutenants she took us down to Budgewoi and onto Lizzie Bay Road. Sometimes Irene had 5 girls supporting her, many on new bikes and a few mountain bikes - a formidable squad! Diane acted as sweep, thanks Bobby!
Graeme, Col and I had a good race up to Lizzie Bay to warm us up for the rest of the day. Irene wasn't familiar with many of the roads, so Col and I worked as outriders to keep her informed. At the highway we turned right and rode up to Chain Valley Bay Road which took us up to Mulloway Road. Then onto the bike path and out onto Scaysbrook Avenue and Tall Timbers Road. It was only just after 10 at this stage so we kept going down the highway to Doylo where we had a re-group. For another variation we rode down the highway to the bus stop opposite Roper road and carefully made our way through the Armco rail and down Yuruga Avenue to the footpath through the reserve and out onto Barker Ave. Across to Camp Breakaway and down to the bike track on our way to Budgewoi.
Unlike the Group 1 on Wednesday we didn't have any punctures and no falls. Thanks God! Eventually we found ourselves at the Lakes Beach Café where we had a very pleasant m/t. Rod was on his mountain bike and took the dirt or grass wherever possible, but he went straight home near Budgie. The rest of us finished our m/t (11.20-12.00 noon) and made the short trip back up to Norah Head, while I rode back to Lake Haven. I don't know the distances but I would reckon about 35-40km, and another 18 for me, and anyone else who rode from home.
A very pleasant morning out with friends. Temperatures were low 20s with a slight NE wind lifting to 10 knots for the trip home.
Danny
- The original plan was to cycle to Umina via Gosford and then return. Somehow the thought of killing Ric in the process along the way worked into the plan. By the time I'd got to the Co-op (at exactly 9.00 a.m.) the plan fell through and a short ride was taken as an alternative. We would just do Woy Woy via Gosford and return. Didnt give us, John D, Fred, Nigel, Ken, and myself(Lola) much opportunity to try to kill Ric!
Started off down WBD, Ken and Fred leading a hot pace. The only person to nearly die was me when my chain came off on one of the small rises. Found a good set of Cycling sunnies Round through The Entrance, Shelly Beach via the shortest way. They all chickened out of going up Crackneck. Through Forresters up Erina Heights and a regroup at Green Point all before 11.00a.m. My average up to here was around the 27kph mark, and still they were pushing me. I realise now the small tail wind was helping. As we approached Gosford it was trying to rain, and big black clouds looked ominous, but we pressed on. Going through Gosford a thought came up.
How about a visit to Adcock Track, could possibly kill Ric there!! Two laps and we gave away the remaining 48, knew Ric could survive that. Still trying to rain all the way into Woy Woy, where we had Coffee and Cake at Gnocchi Cafe. Lo and behold the sun came out, it got reasonably warm too. Just before midday we set off again, having talked John D. and Ric into doing the whole ride back as well. All survived the few pinches of hills at Daleys Point, Kincumber South and just out of Kincumber. The breeze was cool and challenging to head into but the sun was hot. All of us survived the Côte de Terrigal up out of Picketts Valley, Ric was so healthy he refused to stop at the top. Water bottle refill on Terrigal Sea front where the tap wouldn't turn off after we had used it. At this point Fred forged on ahead to go and cook mum's lunch, Nigel not far behind as he had to get home early too.
However we did bump into Nige after he took the wrong road through the back streets of Wamberal. Ken peeled off at The Entrance to cycle home. The pace was tried to be slowed down then to bring the remaining three back. At one stage I heard a high pitched squealing coming from behind. Ric was trying to get even, by running his front tyre against my rear one, or just a hint to go faster. Sue and Doug passed us in the car at the bottom of WBD. Made it to the cemetery at exactly 2.00p.m . Only did 105 K's must be getting old. Still a good ride in great conditions.
[Chris]
A motorist, a pedestrian and a cyclist are sitting at a table. On the table there is a packet of twelve biscuits. The pedestrian takes one biscuit, the motorist takes the remaining eleven leaving the cyclist with nothing. The motorist leans over and whispers in the pedestrians ear "Be careful, that other man wants your biscuit".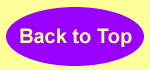 Hi all,
Most riders arrived on Saturday 11th ready for the Sunday orientation ride - a ride that took us through Emu Plains, Leonay and along the river to old Castlereagh Rd. Into the regatta course,a lap around the course for a coffee stop. We then returned to the caravan park using part of our first route. That evening before dinner we had our HAPPY HOUR!
Monday morning the weather started out quite good, cycled out through Regentville, Mulgoa, Wallacia, Greendale, lunch at Bringelly. Weather still fine. After lunch back via Badgerys Creek, then the heavens opened up, thunder, lightning and heavy rain. Then along Elizabeth drive to Northern Rd, rain has stopped and fine and partly sunny, back to the caravan park via Glenmore Park and Regentville. After drying out, you have it - HAPPY HOUR!
Tuesday morning bright and sunny for most of the day with overcast weather through parts of the day. Out to do the Richmond loop via Northern Rd, Londonderry Rd and into Richmond for lunch, sitting in the grandstand at their oval having our lunch, no cricket just a couple of children running. Back to Penrith via Castlereagh Rd to the white water stadium for coffee. Back to the caravan park via the Nepean River cycle path. Then HAPPY HOUR! Boy did it storm with wind, rain and cold temperature!
Wednesday was a rest day, but the very fit three, Nigel, Heinz and Doug were going to tackle Old Bathurst Rd, but riding up there is like trying to climb Mt Everest in thongs, shorts and tee shirt. Old Bathurst Rd won. It was too steep but also too cold as they had had snow up the mountains the night before. Jim however took a different approach, he was wise and caught the train to Katoomba, where he nearly froze before returning by train to Emu Plains. Then it was time for HAPPY HOUR!
Thursday was a great day weatherwise, through Glenmore Park to Luddenham. Back roads to Luddenham Rd, past Heinz's Hubertus Club and onto lunch at St. Marys. Return via Western H'way, Jamison Rd to the river, Tench Reserve and back to the caravan park. Great day! Then HAPPY HOUR!
Friday was another good day weatherwise. Bikes on the cars to Luddenham. The challenge was on, Wallacia then the slog up Bains hill to Silverdale. All made it, well done! Through Silverdale, Werombi, Theresa Park and Cobbity for lunch. Onto Northern Rd, great surface, wide verge and back to Luddenham to our cars. Jim was not satisfied, he road past but soon realised he had gone too far and turned back. He did the longest distance of the day 70 km. After our goodbyes it was off home. No happy hour :(
In total we had 15 riders made up of 7 from group 1, 7 from group 2 and 1 visitor. A little disappointing in the numbers but we all have to weigh up our own personal commitments.
Myself and Ann would like to thank every one for their patience, courtesy and friendship over the week. In particular we all owe a big thank you to Doug, who as tail rider, did more than required for this task, thank you! Also to Nigel, never did he have to be asked to do a corner in the more complicated routes, he would not go on until he made sure that all of us were around. Thank you Nigel.
A few stats for the holiday, 14 flat tyres, everybody got wet, fastest speed 65kmh, 263km total distance.
On Thursday at happy hour Ann handed out a book for anyone who wanted to write about their thoughts on the holiday. Here are their comments,with no names mentioned.
John L
We had a great time riding in an area that we were not familiar. We enjoyed each day's ride and got stronger each day. The ride had everything to offer, e.g. hills,rough roads smooth roads, inclines and undulating hills[mountains]. The social happy hour was a good way to meet people and to get to know each one. It was very relaxing. Thank you John and Ann for getting us back safe each day.
A good balance of ride 1 and ride 2 peddlers total of 14.
The organiser deserves more money, many thanks.
Well organised,good people and fun week.
We add our sincere thanks to you John and Ann for organising ride week. If I had one wish it would be to know, before setting out, a fairly accurate idea of the distance of the days ride. This is in no way to be constructed as a criticism, it's that when you are recovering from injury you need to know what distance you have to cover and can then prepare for it. Again,thank you for a great week.
Some happy campers from Penrith
A beautiful warm day (22°C) with a slight NE breeze to help us on our way south. Twenty-three riders including John van der back from months in Europe, and the Busts and Annie D waiting for us at the cemetery. Doug and Rod also turned up at the co-op not dressed to ride, but Rod brought the m/t for us at Wambie.
John Dalo led the ride and Mike held up the other end. Morning tea/lunch was at the Wamberal SLSC, in the park, byo everything, which we did. Pedro was there keeping an eye on us, but we were all well-behaved. After lunch we started back but hadn't gone far when John D had a flat, or something (all hell broke loose he said), so we stopped. John VD kept going as he is slow, and some others took off. With JD's permission I took off after them to keep them safe. I soon caught the Busters, then Kee, so I kept going for a while looking for a good spot to wait. I didn't find one by the time I got home at 2.00pm. I did wait at the entrance bridge where Marshall caught up, then at the cemetery after catching JVD. A contingent passed me at Forresters saying they were going to Richard's, so they had already done the north leg. Rod turned up with his van at Noraville, saying he last saw any of us at Batto Bay.
It was a struggle getting back, into the breeze which had picked up by then to 10 knots NE, but was good for the final easterly leg to the Fish co-op. Hope you all got home safely.
Danny
LATE NEWS: - After John's flat tyre (they had already had one for Ken and Richard), Kee had 3 flats, so 6 flats in one morning - I'm outta here!!
Here we go for the two groups today.
Coaster's and Skylarkers 17 October 2014: Well, today's weather looked a bit doubtful but Gav from NBN promised me the rain was going offshore! - I forgot to ask Mike how many of us but we had a good gathering of the Clan - at least 18 interested souls turned up. Paul F thought he'd test his back out and confuse us by parking his ute at Jenny Dixon early on, cycle down to the Entrance and cycle back up WBD again, all before our 9am start! Richard also cycled up from home. Welcome back Richard, Pam and John D from their respective Tassie travels. Also, good to see Diane back safely from her 200klm charity ride last weekend. Chris raced off down to the Co-op for the Skylarkers meet, only to find one Larker (Ken) so they both rushed back to Jennie Dixon where they found us Coasters still socialising, having not moved an inch yet - such a relaxed group we are and that's how we like it! So the 2 Skylarkers joined us today.
Mike kindly organised our ride with Paul F going for sweep, with the intention of going to Warnies Farmgate cafe. So we hooned down to Budgewoi, skirting all around the lake to Buff Point and into Sam Remo. Then Col got promoted to lead us on a "merry dance" around Blue Haven where we all would have got lost without him! He took great delight in pointing out all the big black clouds to our left. It was a lovely quiet route until we had a bit of a "to do" with a young motorist not appreciating the road rules around cyclists! Anyway, Col guided us out again and handed the reins back to Mike as we reached the Pacific Highway. Somewhere along here, we started to get some drizzle of rain which was bit much for Rod, so he decided to go home. Just as we were waiting to cross the very busy P Highway heading towards Woongarrah, Danny also decided to split as his nearby home tempted him to get out of the rain. After this, in quiet streets of Hamlyn Terrace, Merrilyn had her first puncture in her brand new bike - there were mutterings she should take it back under warranty!! However, in no time at all, she was quickly and expertly put back together with the many hands that always help.
By the time we reached Warnies, the rain had stopped and we had a terrific ride along that special little track. Danny caught up with us at the cafe looking very "dandy" in civvies. Only 45 minutes break today as it was a little on the chilly side, but on our little table, we talked non-stop about holidays and the upcoming New Zealand trip which kept us all warm and fuzzy! Ken left us here to ride home to Wyoming and we set off back down the track, breaking through the fence at the back of Wyong hospital and eventually popping out at the CO-op, Gorokan. Like horses almost home, we were quick-smart getting back to Jennie Dixon, taking that little sneaky path that comes out opposite. All up 44klms for most folks.
Paul F did close to 70 and Richard would have done approximately 60ish. Average temperature 21 deg. C. A great day out with perfect company! Many thanks to Mike heading up, to Paul for finishing up and of course to Col, for the wee bit in the middle!
Irene
The Finish Line.. 905 riders took part raising $3.6 million for The Chris O'Brien Lifehouse. What a ride - 209 kilometres over two days! FANTASTIC! Thank you to all who contributed to this event.
Thought I'd share this special moment. Photo of me crossing the finish line:
Di Rhedey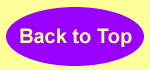 The usual turned up for a brilliant Skylarkers ride this morning. Fred, Ken, Nige and Chris. Couldn't have asked for better weather, just a slight headwind on the initial bit out, up to Budgewoi. Sunshine all the way. Up to Doyalson, Wyee, just before Ruttleys Road the lollipop man got us to go on the footpath to avoid all the resurfacing work, also meant we didn't get delayed for any time (beat the cars all queued up), then a quick stop to refill water bottles at Morisset Shell servo. Once on Mandalong Road past the freeway turnoff, the traffic subsided considerably and gave us a chance to chat to the Alpacas and take in the atmosphere, in the nice warm sun. The dirt road section along Mandalong Road, was a bit more rutted than I remember and slowed us down a bit. [Take the wrong bike, Chris?]
For some unknown reason, we also encountered more vehicles than we had ever seen before. Not to worry, no rush, enjoy the ride, and talk to the cows now. Once we joined the sealed section at Dooralong, left turn and down to Alison (The place not the Girl!). After a reasonable coffee break at the milk factory it was hard getting into it, going into Wyong. Ken departed at this point for home. Fred disappeared into the distance from Tacoma, whilst Nigel and I took a leisurely pace back to Toukley.
Drivers were heaps better than last week, with no incidents. Just on 80 kms all up. Next week haven't got a route planned yet but probably won't be quite so far. We will even ride slower... Hint, Ric you have had long enough convalescing, 'bout time you did some riding.
Chris
Warm, sunny, dry, very little wind... and that's just Warwick! A beaut day for a ride, and thirteen (7 boys and 6 girls) of us thought so, assembling at Jenny Dixon Reserve in Norah Head at 9 o'clock. Cindy turned up and wished us well, after we declined her lovely offer to lead us for the ride. Eventually we got our shit together and Wazza took us up to Budgewoi and into Lizzie Bay Drive heading north, heading for Swansea. Graeme led the charge up LBD, with his loyal band of followers. Didn't run into the Skylarkers!
At the highway we decided to go straight across and into Chain Valley Bay, forget Swansea. Along Carters Road and the bike path south to CVBS, back along Tall Timbers Road and up to the shopping centre. Turn left at the highway and right, carefully, at Colongra Bay Road, down to the lake and back along the bike path to LBD heading south again.
With this extra distance, we managed about 32km for the day, while those of us who rode from home, like Col and I, not Baz, got another 15 or 20km. Barry is back after his holiday in Whistler, Canadia, and rode for the first time today in 6 weeks. A decent coffee break at Lakes Beach Café rounded off a nice ride and many important issues were addressed during this meeting. Thanks everyone for coming, and thanks to Waz for organising us.
Danny
Irene's photo got most of us:
After we shifted a floating dock from the Toukley Sailing Club hall to the grass outside, with about 10 people helping, we set off to Batto Bay with Col organising the ten riders. Many people were not prepared to ride in the gloomy conditions with spitting rain, so only a select group participated. Down to The Entrance for a re-group, then on via Ocean Parade and Bay Road to Batto Bay somewhere then we turned towards the Tuggerah Lake bike path. It was quite warm but plenty of wind chilling us slightly, and the rain held off. Following close behind, about 5 minutes back, Kevin MacK tried to catch us up but followed our exact route so never caught up, till we got back.
A very pleasant ride, though the anticipated tailwind never happened for some reason (se Seabreeze® graph below). About 32 members assembled for the GM and many interesting things were discussed, but I can't remember any of them.
John and Johanna took six riders for a nice ride a bit later too. No details known yet.
Danny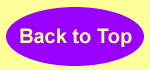 Belated Skylarkers report, Fred, Ken, Nigel and myself turned up for an epic ride today. Good weather, a good pace into Wyong, down to Kangy Angy and into Ourimbah. Then up the Côte de Dog Trap Road. First time Ken has ridden a bike up there, and he put in a super effort going up, doing it in a really good time. It was also his first time using Strava, just a pity he hadn't turned it on to record his effort!
A little regroup at the top and watch the boys in blue come blaring past trying to get some motorist. By this time it had clouded over and felt a little chilly up there. Took the turn off to Debenham Road North, Somerville, but came to an abrupt halt at the end. It no longer goes into Debenham road south, so we had to do a short backtrack to Chivers road to get around to the South road. Nice fast but bumpy descent down into West Gosford. Slam on the brakes at the bottom where they have put a set of traffic lights in over the new section they are building. First time I've felt my wheels get reasonably hot. Then a negotiation of all the road works, around "Masters" into the Riverside complex for coffee. Where Fred showed us a video of a large diamond python he came across on one of the tracks up in Townsville.
It looked like we might get wet, leaving Gosford going through Springfield, but by Erina the sun was back out, with a nice stiff headwind all the way back to Toukley. Ken wanted more hills, and decided to ride home over the Ridgeway from Erina. So then there were three. At just before the lower roundabout at Foresters, a Toyota minibus, rego BW07PI deliberately came as close as possible to us. Passed just inches from our handlebars, anyone who knows the person driving, tell them I do have pictures!! and of all the other drivers who passed quite safely. It was Fred's turn coming into the Bateau Bay. A bluish Toyota Corolla Rego DS2293 tried to squish him on one of the roundabouts.
Which left Nige! His turn came at the Entrance when a female driver overtook him and immediately turned left. She knew what she had done, but fortunately we didn't get the car type or Rego on that one. At least we all lived to battle the wind up WBD, with us just starting to fade by the end.
Around 87 kms all up, just over 950 metres climbing all at 24 kph.
Next Friday, how about Doyalson, Wyee, Morisset, out Mandalong road, to Dooralong (some of this section is unsealed roadway), Down to Alison, coffee at the old Milk Factory, then Wyong back to the Co-Op?? See how the weather turns out.
Chris
Past the Spring Equinox, so getting warmer, about 23°C today, with a 10-15 knot easterly for our weekly ride with the popular Coasters - 18 riders today.
Mike organised us, with Doug looking after the tail-end. We set off towards Gorokan through our secret little back track, over the Toukley bridge and along Marks Road. Some of us got a bit ahead through the hills and headed towards the Wyongah Bottl-oh, while Mike led the obedient riders right at the roundabout up Wahroonga Road. I thought that was a possibility so I waited for them there. After the impatient riders had caught us up again, we continued to Wadalba and south along Orchid Way to Johns Road. Plenty of hills so far, but Mike wasn't finished with us yet. A break from hills along Pollock Avenue, past Kooindah Resort, to Wyong for our toilet stop.
Still got everybody so off through Wyong to Wattanobbi with all its interesting hills, popping out at the railway bridge and meandering down to the Farmgate Café for an early but well-deserved coffee break. Margaret was feeling quite tired by then, but we convinced her we were nearly there and persuaded her to do the additional 20km back to Jenny Dixon Reserve. We were the only customers at the caf, so they were glad to see us slipping an extra hundred bucks into the till. If you Like the Farm Gate on FaceBook, you get a free coffee deal! Where's Ric?
A pleasant ride along the Warnie's track to Warnervale Road, then into the headwind to Louisiana Road, and the mystery tour through the hospital, emerging at the lights out the front. Crossing into Craigie Avenue and onwards to Toukley Bridge and beyond, which this reporter can't cover as I went home at Walker Avenue. Haven't heard any sirens so must be OK.
A well-organised ride with plenty of challenges and lots of fun for all. Thanks Mike and Doug, and all who sailed in her. PS Doug, I've planted out the pigface.
Danny
Seabreeze® Graph for today:

Here's what Trevor and I rode yesterday: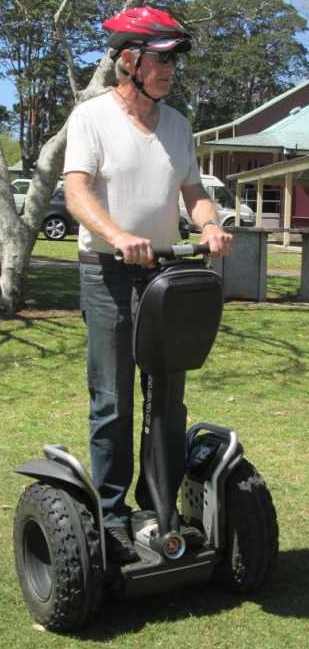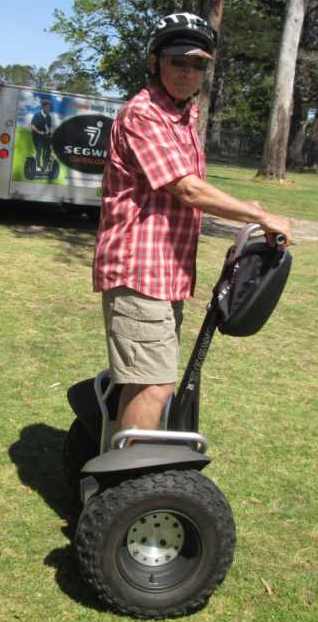 Unusual conditions today - sunny, fine with a 25 knot southerly blowing! That didn't stop 23 riders signing on for a top ride.
Paul F led the ride with Doug as usual doing duty at the other end, bless his little yellow cap! So up The Corso and the highway to the Wallarah Creek Bridge at San Remo, then through the back streets of Blue Heaven to the Motorway Link. After a little rest we headed off towards the M1 with the wind blowing in our little faces, slowing us down just a few kmh. Re-grouping at Sparks Road took a little longer today as we waited for Paul to fix his flat tyre. Back on our way again we headed south into Hue Hue Road, taking The Douglas Deviation in Jilliby before arriving safely at Woodbury Park for a rest.
Just one more hard bit, the wind interface section of Old Maitland Road till we achieved Macphersons Road. A delightful wander through Mardi then back onto Woodbury Park Drive then Johnson Road to Tuggerah Straight and lunch at the luxurious Rotary Park with freshly cleaned barbecue.
After a delicious lunch where water was the drink of choice (except for those willing to carry coffee by hand back from the shop in Johnson Road), we headed back to the Wallarah Peace Park, where we started, with a gale at our backs - dream ride! The temperature was about 20°C all day, so very pleasant. I peeled off at the roundabout and, after waving goodbye to everyone, rode back home to a fresh cup of coffee from my machine, nice! Hope you all got back safe, thanks for the beaut ride and your sparkling company, no, I really mean it.
Danny
I wasn't sure what was going to happen with Skylarkers this week, so I took my MTB in case we joined up with Coasters. I also needed a bit more of a work out, too. Got down to the Co-Op and Nige and Ken were waiting for me. Decided to go out to beyond Yarramalong, looking back, I realise we didn't stop for a proper rest until Yarramalong on the way back. The trip out was hard and fast, Ken and Nige gave me my workout and more.
The headwind was a battle at times, and felt quite cold too with the temperature struggling to get over 20°C. As mentioned earlier, we went beyond Yarramalong by about 6-7 kms along Brush Creek Road, before turning around once we hit the unsealed section of road. This bit of the ride is well worth it, only saw 2 cars, and not really any hills to speak of. The coffee at Yarramalong was really welcome, at this point my legs were burning.
On the way back, Ken told me my back tyre was rather soft at Wyong. I continued on but by Tacoma we decided to pump it up. Got an extra 2 K's an hour instantly! As we reached the traffic lights at Wallarah road, the traffic was banked right up. Had to take it easy going between the line of cars and watching nobody doored us at the same time. Sure enough a 'Bursons' ute decided to squash me going through Toukley. He pulled alongside of me, then came straight into my lane. Screech of my brakes and I let him know I was there!
Thanks to Nige and Ken for waiting for me, I got well and truly worked out. Looking at the data now it turns out this was my third slowest skylarkers ride this year, but the one that has burnt the most calories (and burnt me out too).
Chris
Coasters - 26.09.2014: Under lovely sunny skies, today brought out 16 sailors to battle the wind. Paul F and Richard cycled up from the Entrance. Danny arrived on his bike in all his gear just to say hello and goodbye as he had other commitments to attend to. So, those who hung around were: Pam, Richard, Warwick, Robyn, Merrilyn, Graeme, Diane, Viv, Mike, Doug, Peter H, Peter B, Paul F, Col, myself and a new guy to Coasters called Simon. Simon has been cycling with CCTCC Gosford for some time so already knows some of our crew! As the forecast predicted SW then SEasterlies, it was decided to have a headwind for starters by going down Wilfred Barrett Drive, then backstreets to Shelley Beach SLSC for coffee and hopefully downwind to return home.
As Mike was considered King of the Backstreets, he got elected to lead without really knowing which route he was going to undertake at first - good job Doug (official "tucker inner") knows his way around too! So we set sail and tacked our way down WBD finally reaching the usual re-group spot at North Entrance. At this point, Mike knew he had to find 15kms before Shelley Beach in order to give us the unspoken mileage befitting a Coasters group ride!
So, onwards to the delightful lakeside bike path, which was just shimmering beautifully this morning, through Long Jetty, popping out onto Wyong Road at Killarney Vale. With his spinnaker launched, Mike took us up hill and down dale around the backstreets of Bateau Bay until he thought he'd lost half of us but trusty Doug soon turned up looking all ship shape! Arriving at Shelley Beach SLSC, we were shocked to see it so crowded, then remembered it was school holidays.
The girls there were pretty quick to spot us arriving and opened up the other porthole around the side especially for us and we actually got our coffees in a very timely manner. Two minutes under an hour we had there, enjoying each others' company before we reluctantly had to get up and go up that "wee" hill to get out. However, today we got a nice tailwind up that hill and it didn't seem so bad. As we made our way back towards The Entrance, there was a big blue ute trying to bully his way through the middle of us and I heard Col give him an earful - pity I couldn't hear Col's exact words but whatever he said, it worked and the ute then very gingerly continued on his way.
So, with a nice downwind run up WBD, we arrived back at the launching pad to have a nice chinwag and I thought Col was going to give me a hug at the end but he only really wanted his blackberries!! Oh well, a great day out with fun people and a bonus of completing 43kms (with wind) to keep us fit.
Many thanks to Mike for navigating, to Doug for tucking us in at the back and to all those who sailed with us!
Irene
PS Paul F then cycled back down WBD which makes his mileage about 63klms for the day - what a sailor! Seabreeze® graph below.
A pretty good day for conditions, and about 25 riders turned up for a challenging day somewhere different.
Peter led us astray, and Doug followed us around. No punctures, no prangs and no coffee.
We started off by going up towards Fassifern and then across the Main Road (Toronto Road) into Bolton Point and Woodrising where we encountered many short sharp hills, and some long ones too. Eventually we made it up to Marmong Point and Booragul where it flattened out somewhat. Straight back across the main road (Five Islands Rd) and up Racecourse Road, nothing like a racecourse, beside the Cockle Creek, which many of us have frequently paddled up in our kayaks. It's much faster on the bike, but still a long way. We reached a ford over the creek, which is as far as you can get in a kayak, but we still had a long way to go.
Into Barnsley and onto Wakefield Road for miles, then into Cessnock Road, in the middle of nowhere, to Awaba where we stopped at Awaba Road. At this point we had to decide if we wanted to subject ourselves to another 10km of tough riding and turn left, or wuss out and turn right to return to base in about 5km. Wazza and some of the girls, and Jim, decided they had nothing to prove and headed for home the short way. I decided to join them for support (mine not theirs) and we all got back OK. The others arrived half an hour later, all puffed out, and we had lunch together, drinking Staminade for want of anything darker or hotter. Some people found a coffee shop up the street, so good luck to them!
The shorter version was only 40km, so the tuffer riders would have ridden over 50km. A beautiful ride in perfect conditions. Thanks to all those who made it happen.
Danny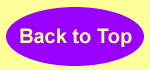 Not much to report for this ride. I was a little late getting to the Co-op, John D, Nigel, Ken and Doug were waiting. Decision was made to go to Belmont. I lost the group through Toukley with the lights, but they caught back up to me by Budgewoi. Up through the SRA with Ken hammering away up the hills. Past the Big Prawn and a bit further we noticed Nigel and Doug missing. Thought one may have got a flat but they soon rolled into view.
Quick stop at South Belmont to watch a Gyrocopter take off, then Doug led us to a new café in Marks Point. Have to go back there again, it was really good and Ric can get his cake deal. A quick loo stop at Blacksmiths on the way back, before Ken had us hammering into the hills along the Pacific Highway.
Got back to Jenny Dixon about 10 minutes before the first half of Coasters got back. Although not much to report it was a very enjoyable ride, bit cool at times but still good. Lots of glass throughout the whole ride, how any of us didn't get a puncture, was a feat of its own.
Chris
We had 30 riders congregate at Jenny Dixon Reserve for this morning's ride. If Jenny was still alive she would have been so proud of us. Conditions were perfetto with sunny skies, warm temps (19°C) and a Westerly come SW breeze of less than 5 knots.
After some discussion on a safe route we headed off towards Budgewoi with me leading and Pedro sweeping up the tail end. Along the bikepath all the way to Blue Heaven (BH) where we took the dirt track right through to the most remote corner of BH, all mud and dirt and stuff - great fun, especially for those several riders with MBs.
Up to Blue Haven Way and onto the Motorway Link for a quick spin down to the M1 and onto Sparky's Road. Always a good ride down there! No punctures so far so off we went down to Albert Warner Drive where we all made it across OK at the lights. I daresay I wouldn't be writing this if anything had gone badly wrong at that point!
At Warnies Café we rode through the carpark and around through the back garden where some 2 year old apparently exclaimed "What the heck!" as we all filed past the Mum's club's morning tea. The ride along the Warnies Track was very pleasant and we remarked at m/t how the surface of the track has improved over the couple of years since our friend David Hammell created that and everything else you can see at Warnies.
A very pleasant morning tea/lunch at the caf, assisted by the excellent system they have of identifying each order (they write the order and customer's name on the crockery!) - no mix-ups or missed orders. After we finished (45 minutes today) we pushed off on the highway at North Wyong towards Toukley, by-passing Johns Road/Pollock Avenue and continuing along the hwy to Minnesota Road. Here we turned left into Minnie and u-turned back towards Wadalba, crossing with the lights and not having to cross any lanes of traffic. At Louisiana Road we stopped and waited for some missing riders, till I rode back looking for them. Not finding anyone there, I assumed they must have missed the turn-off and gone straight through to Johns Road for a longer way back. So we kept going, hoping that we would all meet up at Wyongah. I bailed out at Hughes Avenue and Wahroongah Road and headed for my home at Lake Haven Drive, telling the péloton to keep an eye out for the missing half-dozen.
After I got home I started making phone calls to find out if we had all come together along the way. Eventually I got on to Mike who revealed that the six horsemen of the apology had been waylaid on the highway even before they were in sight of Minnesota Road, with Col experiencing a nasty flat tyre. After the spare tube gave up the ghost they put in a new one and continued back to Noraville, while the others were already back. Doug from the Skylarkers rang me to ask where the missing six were and I was able to fill him in. Everybody got back alright, as far as I know, but it shows what can go wrong, and why the leader should remain on duty and keep a good lookout to the rear. Anyway, a beautiful ride with a great Team Toukley, thanks everyone for making the effort.
Danny
Hi all,
It's been a while since my last report, but with the weather and all we have not had any rides of significance. But today was a perfect day for a ride. We had 7 riders and a big welcome to new members Frank and Carol Ullrich.
The ride took us along the top of Tuggerah Lake to Waroongah Rd, Minnesota and Warnervale Roads to Warnies, the track to Farmgate Café for lunch. Return via Highway, Johns Road and back to the lake at Wyongah and the Co Op.
Talking to James last week he tells me he is on the road to recovery after his broken elbow. He now has 90% movement in his arm.
Hopefully all our regular riders will be back on deck in the coming weeks,
Happy and safe cycling
John L.
Easy riders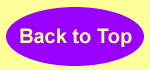 A beautiful warm spring day brought everyone out for a ride today - 30 riders signed on, including Rod's friend Ghisl, riding his old bike, quite well too. Peter led the ride after Paul F declined with an upset tummy. Doug wore his yellow cap for the day (means he was the sweep).
We were all very well-behaved, with no falls, accidents, punctures or lost riders. There was quite a stiff SW breeze blowing all morning, giving us plenty of fresh air on the way down to Burns Road, Ourimbah, and a lovely tail-wind all the way back. Just looking at the Seabreeze® Graph, it was mostly westerly, but feels the same.
After going over Kangy Angy, then back along Enterprise Drive, we took the back roads to Tuggerah Super Center, then back to Wyong Rotary for lunch. Sue was all set up with hot water, tea, coffee, cakes and bikkies to ensure a delicious lunch. Marshall had been keen to join us but somehow arrived at Blackall Park instead of Gorokan. The moral of this story is always check the program or website the night before. After making contact by phone he caught the train down and had lunch with us.
Good to see everyone again, especially Jen and Graeme who are going interstate this week. A top ride of 50km, thanks everyone for joining in!
Danny
Similar to Wednesday, it rained right up to 9.00am then gradually cleared. We had 12 riders, plus Robyn, turn up at Jenny Dixon Reserve in their rain jackets, not a bad roll-up for such a dodgy morning!
Pedro took control, and Col wore the yellow hat cover, as we finally rolled towards Toukley and beyond. Paul came a bit late, but Richard and Pam didn't arrive till 5 to 9, and by the time Richard found his shoes etc we didn't leave till 18 minutes past. We had a call from the Skylarkers who were obviously feeling a bit lonely, asking our position and heading. When we confirmed that we were going towards them they happily joined us for a non-skylarking ride.
So it didn't actually rain again all day, and gradually got warmer, only to 18°C, with a 10 knot southerly breeze. We rode down to Gorokan and then along the river road to Wyong where we took a welcome tea-break at the toilets, after fixing John's flat tyre at Wyongah. From there we crossed the river and turned right at Johnston Street and into Mardi where we rode through the estate, causing much mirth and amazement to the locals. Never seen 16 cyclists before. Up MacPherson Road and onto Old Maitland Road to Woodbury Park.
On Allison Road it was Doug's turn to get a flat, probably from some nasty green glass scattered along the roadway near the Milk Factory. Did you see the article about Kevin Parson's son's cheese shop? Doing very well apparently! We then rode the back way through Watanobbi to the highway and along to John's Road where we split up somewhat, Col and I heading to Wadalba and Minnesota Road, and others going home, leaving the main peloton to make their way to the Canton Beach café for morning tea. I was going to drive the Paj down to join them, but when I got home I lost interest.
Another excellent novel ride from Pedro, thanks to him and everyone else for making a good ride out of what looked pretty soggy to start with.
Danny
A stupefyingly beautiful day, but pouring rain up till about 8.30am, causing many people to stay in bed or eat breakfast till late. Many of these people had a re-think on seeing the sunny skies and joined us later.
There were about (can't remember) 16 at the start, gradually swelled by late starters or reduced by emergency departers as the day wore on. I thought we were going via Gosford Road at Wyee, then Bushells Ridge and Tooheys Roads and back along the Motorway Link to Hue Hue, which sounded like fun, so I volunteered for the ride leader position. Sadly I was over-ruled due to muddy weather and we skipped all the interesting bits.
We started at the Fish Co-op and headed for Noraville, picking up Linda at her street, then down to Budgewoi, picking up Col along there after he had a late change of mind. At Gosford Road we found Ken coming the other way looking for us, a well-judged interception.
Joining Hue Hue Road at the northern end we headed towards Wyong but after a short distance came to a grinding halt due to a puncture in my back wheel. Thanks to John and Col for helping out with that, then we were on our way along this hilly road with no bike lane and plenty of garbage trucks to keep us awake. At this point Warwick developed a disintegrating tyre and headed straight back to base. We also met up with Annie who had a rethink about letting her husband have all the fun and caught up with us somewhere near Jilliby Road.
This is a tough ride but all the riders kept up and never complained, except me. The magpie at Allison Road attacked Ken as he arrived early at the T-intersection, but luckily let the rest of the club to go in peace. Straight to the Park at the Wyong Bridge for lunch, still 16 of us, but not the same 16 as we started with. Heinz made an early start back, saying he would go slowly so we could catch up. I never believed him for a moment and, sure enough, I never saw him again. Warwick turned up in his car after getting back safely to Gorokan. Marshall was waiting for us when we got back too, but I didn't see him either as I went straight home at Wyongah, leaving the club to find their own way back through the unfamiliar territory.
This turned out to be a longer ride, about 55km point-to-point, and further for others who rode from Ocean Street, Noraville, whoever they might be. A challenging but satisfying ride, and a credit to all who participated in it.
Danny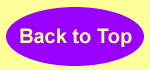 Another cold and windy morning (see Seabreeze® Graph below) at Norah Head where 13 riders congregated for a relaxing short ride. Instead Paul took us on a spin around Tuggerah Lake anti-clockwise, between 50 and 65km for most of us. All the first half up to Tumbi bridge was into a stiff headwind, and the rest was with the wind.
The Skylarkers did something similar, riding to Tuggerah then over Kangy Angy to Ourimbah then on to Chittaway and waited for us at the DCE Café at The Entrance. There were four of them, Doug, Nigel, John and Ken. We saw Ken heading for home near Tumbi after leaving the others at coffee. He probably rode over The Ridgeway on his way home to Narara.
The coasters set a steady good pace through Wyongah and Tuggerawong on the way to Wyong. We decided to stick to the road at Chittaway as the path might have been flooded. We copped only enough rain to force the sugar cubes to put on their raincoats, then it was gone again as we stopped at Tumbi bridge to let Mike have a ride over it and back for the first time. A few more sprinkles and no more rain, but plenty of sun.
We found the Skylarkers at the café and joined them for refreshments. Afterwards we headed for home in front of a nice breeze up WBD to Norah Head. Unfortunately I copped a puncture about halfway up which ruined my mad dash home. Eventually my good friends stopped to help me and we were nearly ready to go again when we realised that the tyre wasn't going up. The last time I had a puncture, last Friday, somebody else fixed the flat while I concentrated on the new tube, but somehow thay missed the hole with the patch by a good centimetre. Still it's the thought that counts(?). Col coughed up another tube and we were on our way again. Thanks guys for your help!
A nice ride with the two groups on a challenging day. What a club!
Danny

To appreciate today's report you must know the weather... Overnight heaps of rain and southerly wind to 30 knots. At 8.30am it had almost stopped raining and even looked sunny, but the S wind was still there, at 20-25 knots (50kph) and it was 12°C. I drove down to say hello and see who was there, so did Linda (I wanted to see who the mad people were!), and Mike was also there in his civvies. Amazingly there were 16 riders ready to go, despite the weather! Hopefully we'll get a report soon.
Danny

On a very windy and cold morning 16 hardy souls turned up for our Wednesday ride. Mike, Linda and Danny also came to the start to make sure we left and didn't head off to the closest coffee shop. The weather must have been too nice for two from the Old Dart, as their absence was duly noted.
After as many delaying tactics as possible we finally headed off, hoping that we wouldn't be blown into the lake as we crossed Toukley Bridge. Travelling via our normal route we were soon at Noraville Cemetery for a regroup. There were no mad sprints down Wilfred Barrett Drive except for Nigel and Rick, everyone else was glad to stick close behind our Ride Coordinator, Pete. The wind was relentless and there were few stops today between Noraville and Tumbi. Rain threatened a couple of times with black clouds approaching, but thankfully no rain fell.
Before we knew it we were at Lyn's place at Tumbi for lunch. Lyn had taken a short cut and had the urn boiling, cake cut and tables and chairs arranged for when we arrived. I am not sure if we would have been keen to stop for lunch at Sutton Park today with the wind howling in from the south and very little shelter, so it was a perfect day for lunch at Lyn's.
After lunch Ken left us and headed off towards home over the Ridgeway, but had forgotten his backpack, so Lyn chased him down in the car with backpack in hand. Karen had been having some bad knee pain so she got a lift home from Lyn's with Paul F. We hope the problem is not major and she is 100% very soon. We left into more head wind until we reached the Central Coast Hwy and then with the wind at our backs it was a sprint all the way home.
A very windy but a good day never the less. Many thanks to Pete for leading the ride, Lyn for her hospitality and Doug for keeping us all together.
John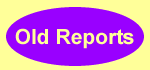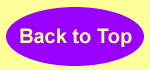 Home Page | What to bring | Where to find us | Ride Calendar | Photo Gallery