Toukley and District Cycle Club Inc
Ride Reports and News
TDCC groups 1 and 2 - Friday Skylarkers - Norah Head Coasters
Contributions invited - send to enquiry@toukleycycleclub.org.au
Navigation Bar









Next scheduled rides (more detail at Ride Calendar):

Wednesday Ride TDCC:
Group 1 - 0915 for 9.30am at Volunteer Coast Guard car park, Peel Street, Toukley, UBD map ref 42 D9.
Group 2 - 0915 for 9.30am at Volunteer Coast Guard car park, Peel Street, Toukley, UBD map ref 42 D9. Shorter and slower ride.
Check here for away rides or changes for either group.

Regular Friday Rides:
Skylarkers - Fridays at 0900 at Gorokan Fish Co-op at Toukley Bridge for a faster ride of 60-80km.

Norah Head Coasters – Meet at Jenny Dixon Reserve, Norah Head, cnr Bungary Road & Park St, 9.00am Fridays – moderate pace, 35-50 km. Please check here for out-of-town rides. Next Friday 29 July, an 8.00am start at Jenny Dixon Reserve. Together, ride down to the new bike path in Wilfred Barrett Drive to join the official opening at 8.30am. Wear Club shirts.

Tucker Tours - Dunedoo to Menduran 13-15 September 2016 - Expressions of interest are sought. See the flyer here.

TDCC 2016 Spring Holiday 15-22 October 2016 Moss Vale - Click here for details.

2016 Christmas Party will be held in the Cedar Room at Camp Breakaway on Wednesday 30th November 2016. More details to follow.
Reports-
Despite the gloomy skies, eleven riders turned up at Peel Street this morning. Only 2 went straight home, and 9 of us adjourned to Legends café for coffee. No cycling was done, much to everyone's disappointment, but it was pouring down rain at the time. Group 3 of the club are the walking wounded, as a few of us are incapacitated at the moment, due to age.
We had a look at the proposed new meeting hall in Toukley, a well-presented Uniting Church hall in Summerside Street, close to our ride start venue.
We chatted about the good old days, including the day a couple of years ago when Pedro came a gutser on the edge of the bitumen at Croudace Bay, and was rescued by a lovely nurse. Actually it was 3 and a half years ago, so that's why I still look slim.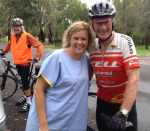 Danny
Perfect riding conditions, sixteen starters and me leading the little band up to Chain Valley Bay, with a northerly breeze to freshen us up, then bring us home easily. See Seabreeze® graph below.
Ev is back after a long break from riding, and was well looked after by her attentive husband, Ralph. They kept taking shortcuts to avoid the hard bits, including Ralph getting the car down to the Lakes Beach Café to cut out the final hill back up to JDR.
Merrilyn is also back after laser surgery on her legs for VV. She did well, riding the whole course, and also well looked after, by Graeme in her case.
We came back down the highway, from CVBS, to the bus-stop opposite Roper Road, then Col took us on his little shortcut along the path across the top of San Remo. No flat tyres today, or falls, so well done us!
Thanks everyone for coming. Such a pleasant ride!
Danny
Nine keen riders turned up today on a beautiful day, it was good to see Steph & Bob at Peel Street although Bob could not ride today, hopefully he will be fit shortly to join our rides. Team leader was Virginia and the Sweep was Ian, the other riders were Diane, Richard and Pam, Darryl, Steph, Frank and James.
We started off into a slight SW wind with the temperature around 18°C, our first regather was East Toukley School, then the Noraville cemetery where Ian and Virginia swapped roles. We then started off down WBD to the Entrance with a short stop at Magenta Shores. Steph was feeling the pressure but battled on, Di was having problems with gears but took it her stride.
The nasty maggie who resides near the Fish Co-Op did not attack anyone, must have been having lunch. Our next stop was the North Entrance pit stop, where Frank told us about his love of bird-watching and associated photography, while snapping a friendly Wren at North Entrance he saw a lizard who he also tried to photograph, it was followed by a Brown Snake looking for Dinner, he decided discretion was the better part of valour.
After our pit stop we wound our way around The Entrance foreshores past the Ocean front and Ocean Baths, we stopped at Toowoon Bay as Di's bike decided to misbehave and drop its chain, Frank came to the rescue with a temporary fix and freed up the rear Derailleur which needed some attention.
Next stop was Shelley Beach and a coffee break, Steph remembered she had some Oil in her kit and fixed Di's bike problem with a deft drop of oil. We all got a good Suntan as the Sun seemed very strong for this time in Winter. The Ocean looked great and a few surfers were present.
Luckily the way out of Shelley Beach was South and not North as the road was so steep (It is a One-way street), our next stop was a pit stop at Long Jetty where we stopped to read the Tourist info on the Amenities Building, Richard pointed out Pam in the photo as a toddler, apparently her family were pioneers in the area around 1947. While we were stopped we were abused by some weird person for blocking his way, he used some 4 letter words we had not heard before. Pam and Richard peeled off at Long Jetty and Entrance respectively as they had ridden to Peel Street from home.
We then headed for WBD with our next stop planned for the start of the new bike track off WBD, that nasty maggie must have returned from lunch and decided to attack Ian, Darryl and Steph, those with the cable ties on their helmets plus those he liked avoided his attacks.
On arrival at the bike track Steph decided to make her own way home, so the rest of us started off on the new bike track, Virginia headed off home via Canton Beach, Frank and Di left us at East Toukley via different routes, Ian, Darryl and myself returned to Peel Street to finish off a great ride.
As an end note Ralph advised that Evelyn will be back shortly and she has started training on an exercise bike.
We have not seen Marg, Kevin and Bob for a few weeks so hopefully they will join us in the near future.
Thanks to Virginia and Ian for performing their leading and sweeping duties.
We heard today a couple of our Group 1 riders are having some health problems, we wish all the best. Good riding and all the best till next week.
James
Having met with Groups 1 & 2 at Peel Street, the main body of Group 3 made their way to The Lakes Coffee Shop at Lakes Beach. They were joined there by Robyn and Warwick who had just arrived after an arduous journey from Woy Woy. After composing themselves from the journey from Peel St and Woy Woy, Group 3 ordered refreshments and found reasonably comfortable seating, a most necessary requirement for some. Peter Holt regaled us with stories of lumpy groins and a lost opportunity to visit Fiji. Nigel gave us anecdotes on his recovery from Prostate surgery and the time, date and number of minutes before he could climb back on the bike. Mike then tried to top off Nigel's experience with his own horror stories relating to the same surgery. Warwick then stopped coughing for a time, to recount the misery of the Flu, and his doctors concern regarding a possible heart attack, (did not happen!). Robyn then complained about some rib sourness after her recent fall from her cycle at Budgewoi. She also complained that Warwick was using the Flu to get out of work around the house. Group 3 stayed at The Lakes for 90 minutes before heading off home to mundane things without any exercise allowed. I will bet that you are sorry you missed our ride. [Of course, Waz and Robyn then drove out to Yarramalong for more morning tea.]
Warwick
Another beautiful summer's day, except it's August. Who's complaining? Fourteen riders signed on, at various places depending on where they started. The main group at Peel Street, of course, Kee at Tacoma, I think, the Daleys and Carol at the Wyong toilets, Marshall and I (started) at the Rotary Park around the corner (I rode there from home, cause they said it would be shorter), and Lyn didn't pick us up at all, so we saw her finally at Yarramalong.
Quite a strong NW breeze in our faces all the way out to the village (see Seabreeze® graph below), but a nice tailwind took us home again. Not-bery-well Waz and Robyn drove out to the café at Yarramalong and had m/t with us. Paul F was our manager, with Doug looking after the other end. A few of us took turns leading out on the Yarramalong Road, to give Paul a break from the relentless wind.
The caf was in business, but I would only give it 6 out of 10 for service - no teaspoons, no serviettes, barely passable coffee. We were widely scattered on the way back with Ralph setting a blistering pace, and a couple of us trying to keep up, but he eventually pulled away on a nasty hill. Rolf got a flat so that stopped him for a while. The road-repair team were covering the road with bitumen and little stones, so we had to stop from time-to-time to pull them from our tyres, nasty little grenades!
Back at the Wyong toilets, which were shut owing to refurbishment starting on 22 August (??!!), we had a re-group, then Paul took off and we never saw him again. JD led those of us riding back at a sedate pace, owing to Margaret being all tired out (it's a 70km ride!), but she soldiered on like a mounted trooper. When I went ahead prior to my hiving off home, I stopped to wave goodbye, but only Azi arrived, the rest were stopped somewhere for some reason. I waited for about 10 seconds then went home, as I was very tired, and hot. And sooky. Thanks to everyone who came on this challenging ride, ya done well!
Danny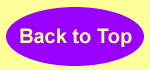 Well today turned out to be one of those "u beaut" winter's days - cool temperatures, clear blue skies and a whale dancing for us at Jenny Dixon, spotted by Doug. Fifteen enthusiasts arrived namely: Margaret, Carol, Diane, Virginia, Paul, Doug, Barry, Col, Ralph, Rolf, Graeme, Pam, Richard, Anne and myself.
Anne was "just tricking" as she had other priorities and only rode for the first few kilometers with us. We have an extensive Sick List but at the risk of looking like a church bulletin, I shan't go into that! Paul was very instrumental in conjuring up today's ride to one of our favourite cafes at the garden nursery just on the Pacific Highway near Lake Haven.
With Doug tucking us in at the back, we jaunted off down to Budgewoi, collecting Chris almost straight away at JD's roundabout. No Skylarkers today but Nige turned up for a chat and is "going good". First stop at Mackenzie Park for a re-group, then EBD, straight across the Highway and down to our favourite pit stop at CVB next to the Lake [Josh Porter Reserve].
The sun was starting to warm us up by now. Paul rang the cafe ahead of us arriving which is a wonderful idea giving them plenty of time to prepare for us and they really did a great job looking after our orders in a very timely manner. After a good chin wag and relaxation among the plants, we reluctantly decided to head home. We lost half the crew from here doing shortcuts to their living quarters and Richard thought he would follow Col home! When we saw Richard disappearing in a different direction to the remaining group, Chris went after him and the two of them made it back to JD's via a different route. Virginia promised to call into Danny on her way past to see if he was OK as he was a "no show" today but no-one was home. I see now that I'm home, he's put up the week's reports so he must be "back to normal" again. [I'm fine. Marie had to go to the doctor's so I couldn't make it, much to my regret.]
Well, I think everyone would have to agree, it was a lovely ride today Paul, just perfect for a Coaster's ride - thank you very much and thanks to Doug too for closing in the back end - cheers. Well, I think I've caught Warwick's lurgie, even though I haven't seen him for weeks, so I shall go for a "nanna nap" now - good night!!!
Irene
PS See the map of our ride below
Group 1 ride at Morisset - Quite good conditions prevailed as we assembled at Rotary Park in Morisset. Kee and Rolf were in the wrong place. Kee says I gave him the wrong co-ordinates, we'll see. Doug was our leader and he rode from home, an extra 17km just to show us leadership.
Ten of us then rode up to the highway, as I'll call it, and back towards the freeway and beyond, towards Mandolong. No bike lane, but everyone could see us. Into Deaves Road where we stopped, blocking the way for a huge B-Double with cars coming the other way. When they all got sorted Kee remembered he had an appointment back in Sydney, so he returned home. Deaves Road takes us to Cooranbong where some of us were hoping for a drink at the nice coffee shops there, but no we pushed on up Freemans Drive to Newport Road which took us to Dora Creek. By this time we had also lost Jim and Tom who found other things to do.
At the Creek I made everyone wait while I bought some lunch from the pastry shop, as there are no mre shops till the lunch stop. Doug then took us over the Dora Creek bridge, luckily nothing was coming, not that they could have got through anyway as we owned the road over the bridge. Along to Marconi Road and into Bonnells Bay where a grand tour of the peninsular ensued, visiting every suburb and riding up every hill, and there were plenty of them, quite tough!
Eventually we reached the longed-for Silky Oak Drive with its big downhill run to the lunch venue. There we found Sue with coffee and cake so we had a very satisfying lunch and a well-deserved rest. Not many kangaroos there but we did see plenty on the way back to Mori along Acacia Drive. Very cute animals and lots of tourists, mostly from Asia, playing with them. Finally we got back to Morisset, but not before Doug got a cramp coming up the hill to Wangi Road. He was soon better and we finished the day with about 47km on the clock. Thanks for coming everyone.
Danny
Group 2 Ride to Swansea. 10/08/2016
For a change the ride started from Mackenzies Reserve in Budgewoi instead of Toukley so as to cut down the distance, this was mainly due to the toughness of the ride, that is the number of never-ending hills.
Nine of our keener cyclists turned up, some nice people from Group 1 also turned up to test themselves out, the riders included Diane who was the Leader, our Vice President Virginia, Tess, Pam, Ian, John Daley, Frank, Richard and the sweeper James.
With virtually no wind present we set off along the old rutile road to the Pacific Highway at Lake Munmorah, we had a short break at Elizabeth Bay as this was the last pit stop before Swansea. Then a short break at Lake Munmorah lights, from there we set a good pace to the next stop at the lights at the SRA turn off at Blue Bell Drive, from there it was full speed to the speed camera near Nords Wharf, where we had a short break. Glad to say no-one exceeded the 90km/hr speed limit, Di and Ian then set the pace for the rest of the way to Swansea.
We had lunch at McDonalds Swansea, most of us had light lunches and coffee as it was a big climb back to the Big Prawn. The staff at Maccas were very good and delivered our orders to our tables, also very friendly. After lots of story-telling during lunch time of half an hour or so, we set off on the return journey via a different route which took us past the entry to Murrays Beach, as it was too cold for a swim so we turned left at the roundabout and rejoined the Pacific Highway.
After joining the Highway we did not stop until the turn off to the SRA at Blue Bell Drive. As the sweeper could not keep up with the rest of the riders due to Gravity, he soon lost sight of the Peloton, I guessed some high speed riding eventuated with some very keen riders in the group.
Di decided to take us via the SRA to avoid the traffic on the Highway. The road in the SRA in sections has been resurfaced so not so many pot holes. The next stop was MacKenzies Reserve, we were lucky the wind did not start to blow until we got close to the end of the ride.
The ride was about 45km although some people did close to 60km as they rode to and from the start, Di advised that we had set an average speed of 19.3km/hr, pretty good considering the hills we had to contend with.
After a chat for 10 minutes or so on our arrival at Budge we all went our separate ways till next time.
Good Riding
James
On a bleak winter morning 11 dedicated cyclists assembled at Jenny Dixon Reserve for a mystery ride with coffee.
I suggested Farm Gate café at North Wyong, so was elected ride manager, in the absence of any other volunteers. That's when we discovered the westerly wind, not strong but oh so chilly (see Seabreeze® Graph below). With Carol saying 'not too fast' we pushed off on our usual route down to the sailing club on Canton beach and west to the Toukley Bridge. After our stop at Wyongah Carol wanted a head start so I let her go, then started off after her with a 30 second leeway. She set a good pace and after we finally caught up we sat behind her till halfway along Jensen Road, so I stopped worrying about her after that.
Not far then to the café, just had to pedal downhill along the highway to the traffic lights. A very pleasant morning tea was enjoyed before we set off again down to the Warnies path through the well-maintained paddocks, still quite soggy after all the rain recently. At the northern end we found the gate closed and water laying on the ground, so we detoured through the Warnies café onto Warnervale Road.
By now we were enjoying a good tail-wind, taking us down to Minnesota Road and east to the famous wetlands. It's so beautiful along that path, with the bird sanctuary and stuff, black swans, water fowl, lapwings and ducks... Soon we were at Hakone Road, Charmy, and after our quirky little route through the iron gate we found ourselves at the highway, where two motorists waved us across from both directions, giving us all a good feeling. Courtesy is so nice and it's free! We split up at that point with Col and Rolf heading north to Blue Heaven and Buff Point, while I hived off to Lake Haven Drive. Everyone else continued the trip back to JDR and presumably a safe end to their journey. Thanks everyone for coming.
Danny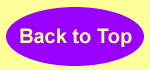 Not too cold and hardly any rain, so a top day for riding bikes, except for the wind (see Seabreeze® graph below). Amazingly hardly anybody turned up at Peel Street, Toukley, and nobody went to Gosford for the Group 2 ride. Shame!
Still, we had Col, of course, and Doug, Big John back from holidays, and me, Danny. Also arriving but sans bikes were James, Nigel, driven there by Anne, Pedro, and Poitr, who walked down from home with his broken arm. Nige is doing well, and has many holes in his belly to show off after his prostatectomy. Apparently they just hoover it out through a little hole, like liposuction. I think.
At 9.30 the four of us set out on our big ride but only made it as far as The Arc in Norah Head where we had coffee. Then we rowed down to Budgewoi, make that rode, with a fabulous tail-wind. By then we were running out of time and decided to take Col home, poor old bugger, so we pedalled across the top of Budgewoi Lake, using Buff Point Avenue and Liamena Avenue, past the Lonarts', and waved Col off on his journey north at the bridge. From there we just rode home, into the wind, which didn't seem anywhere near as bad as I thought it would be.
So after a gruelling 30km we got home warm and dry, just sorry that we didn't have the fun of riding to Swansea with the wind behind us. Not missing the ride back but.
Danny
An early start today, with the new bike path official opening taking place at 8.30am. It was only 7°C when I left home to ride there. This is the path that runs from Evans Road, near the Veterans, down to Wilfred Barrett Drive about one km further south. The others were meeting at Jenny Dixon Reserve, but Doug and I took the shortcut, enabling us to leave home a bit later.
When I got to the southern terminus no-one else was there, except Michael from the CC Council. A few dignitaries started to roll in, like Ian Reynolds, the Administrator, and Rob Noble, the GM. Soon we were all there, including some kids who came hooning along the path, who turned out to be Greg Best and his mate, from the Council, grey-haired hoons. There were 17 TDCC members, and a few others on bikes, so a good turn-out for this momentous occasion. They even had a photographer, Mark Scott, from the Advocate, a ribbon to cut, fancy signs, but no morning tea.
With the ceremony over, we all rode back down the new path to Evans Road and back up Oleander to Jenny Dixon's. A plan was devised, which included m/t at the Lakes Beach café, and a ride around Budgewoi Lake. Warwick went to check on the situation with the caf, and found it was closed till August (so at least a couple of days). We then decided, with my whole-hearted support, and Doug's and Virginia's, that we would ride clockwise around said lake and finish up at the Fuel Stop at Canton Beach. Which we did. Still only a 35km ride, and all flat, except for the hilly bits.
Barry chose to punctuate the ride with a puncture in San Remo, with a bit of glass penetrating his rubber. With me and Doug helping, we soon had it fixed and found the others waiting for us near Camp Breakaway carpark. Conditions were very nice on this ride, once the exercise had warmed us up. It was still only 17° when I got home, but to us it felt hotter, due to the sun-warm factor.
Carol has taken some photos, one of which she even appears in, and they are here. Thanks everyone for coming along and showing off our club, Let's hope we get some good publicity from it. Cheers!
Danny
The main weather condition facing us today was the wind (see Seabreeze© graph below). Very challenging! Peter Hodge and his mad mates were there with their sailboards to take on the white caps. Carol just went home again. I wanted to, but was shamed into doing the ride as everyone else seemed so keen.
Barry was down to manage the ride, but was excused. Dougie was nominated instead to lead us, with Warwick taking the tail end. Off we rode, down to Aldi's in Evans Road, Toukley, and back past the sailing club towards the Toukley bridge. No point in pushing it too hard, as the wind just held its giant hand on you to hold you back. It was a bit chilly to start, but we soon forgot about that and started to strip off jackets at the Charmy Bridge.
Wazza finally joined us at the re-group, declaring that he was too sick and tired to go on, so he went back to the start, and we appointed Pedro to take the tail. Then on through Blue Heaven, via the ratty muddy path, up to another Aldi shop where we had a re-group before setting off down the Motorway Link to the M1. This was probably our most exposed, but despite all that, it wasn't too hard and we all finished up at Sparks Road, after Paul had mended a rear puncture. When he finally arrived at Sparky's, Doug discovered he had a flat too, so we just stood around chatting as always till we were ready to go again.
Down Hue Hue Road (I heard a girl on the TV news the other night calling it Hugh Hugh Road, ha ha), including our favorite detour through the boondocks, designed to avoid a hill in Hue Hue, but which includes a few nasty hills of its own. At this stage Doug realised we were supposed to go to Old Maitland Road, not just straight to lunch at Wyong. By now we were enjoying every bit of the headwind, knowing it would blow us home again in due course.
Waz joined us again for lunch at the toilets by the river, with Robyn no longer getting to enjoy the ride downwind back to Toukley. I'm sure she was devastated. It was hard to go slow on the way back along the 'river' road, after Doug stopped to haul a tree branch off the road. I never saw him again, but I did see Lyn ahead of me for the whole trip, gradually reeling her back in, like a bike race breakaway in the TDF. I took Rolf back down my street, as the best way home to Buff Point for him, avoiding The Corso and Panorama Avenue as a bonus. I hope he got back OK. I did, and very happily as I was quite tired by then. Thanks all you amazing fellow riders for doing this ride. I'll never forget you!
Danny
PS Good luck to Nigel for tomorrow, when he will lose his prostate, and hopefully his cancer. We're thinking of you mate!
An unusually warm July day, up to 23°C. Twenty-three riders followed Pedro down the laneway to Evans Road then we turned left and rode to the very end, near the veterans hostel. There we found a new bike path, just finished by the Central Coast Administrator, thanks pal, which tok us down to Wilfred Barrett Drive, about one k south of the cemetery. They are officially opening it next Friday, at 8.30am, so we will meet at 0800 and ride down there together, in our club shirts. Be there!
Today though, we continued down to The Entrance North, then along the bike path to Long Jetty, then Killarney Vale, across Wyong Road, careful not to ride over the plantation, then up South Road and other streets to come out somewhere in Batto Bay. Easy to get lost around here, but somehow we all made it to DCE café in The Entrance where we had a break.
Plenty of cyclists everywhere today, the fine weather must have brung them out, even though a stiff NNW wind was blowing (see Seabreeze© graph below). This meant a head-down-arse-up challenge to get back up WBD, but not as bad as we expected, with the warm wind somewhat deflected by the National Park shrubbery.
At the start of the new bike path I re-joined the path to head towards Toukley, while the others rode to JDR to find the safe bosom of their cars. Virginia and I rode back to Lake Haven in the full face of the wind totalling about 65km for the day, maybe.Thanks everyone for coming today, it was invigorating and lots of fun. Cheers!
Danny
Rain, rain, rain... Most people stayed in bed, but Azi and I rode from home (Toowoon Bay and Lake Haven respectively) to Peel Street in the forlorn hope of riding with our friends. Doug, Pedro, Mike and James turned up in their cars to see who else came. We gave up at 9.30 and retired to the Legends Café in Main Road for coffee. It never stopped raining, so in due course we headed off home. I got to The Corso and got a flat. I looked for Dougie to give me a lift home but he never came past.
So I tipped the bike up and pulled off the front wheel, and chucked a new tube in. For some reason this was also punctured, so I walked home from there, about 3km. Not too hard but bike shoes aren't the best for walking. Must have looked very pathetic walking in the rain with my bike, but nobody stopped to help. Still better than staying home.
Danny
Top morning at Jenny Dixon Reserve, with 14 riders presenting, in beautiful conditions, if you disregard the temperature (5°C). Paul had a plan, ride up to Elizabeth Bay to the hwy, then back to the Nursery at Charmhaven for m/t.
So with Paul managing, and Doug sweeping, we cycled through clear fine cool air on that route, with no incidents. As we got further and the day got warmer we discarded our jackets and loosened our clothing. By the Charmy nursery we were quite warm. After performing our duties there we headed back to Peel Street, except for those of us who went straight home, like me, and Virginia, and Doug.
Thanks for coming, you mates. Well done!
Danny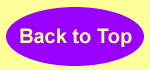 A clear crisp morning, devoid of clouds or rain, or warmth (6°C), and a gale blowing from the WNW at about 35 knots (70kmh, see Seabreeze© graph below).
Quite a few of us turned up at Peel Street, Toukley, which was nice on such a wild day, but a couple of us (including me) didn't join the ride but went home. About 10 dedicated riders took off on a tour of Toukley before crossing the bridge and riding to Wyong, m/t at DCE The Entrance, and back up WBD. Not much detail as I wasn't actually there, but I've been de-briefed.
The crew declared it was a good ride, and they avoided the worst of the wind, and didn't feel the cold, so they say. Good on them, I say! Thanks to the manager, Col, and the sweep, Doug.
Hello cyclists. Today the weather is not nice, rainy and cold, and no riding was done, but 2 people turned up with their bikes, and 2 people without. Diane went straight back home as she had something else to do, while Danny, Doug, Warwick and Sue drove up to the Bombora café for coffee. Unluckily the caf was shut and all boarded up with newspaper over the windows, so they went even further to the Ark where they all bought coffee and tarts and chatted for a while. After that they went on about their business. The end.
Robo-phone
OUT OF TOWN RIDE - Group 1 - 6th July 2016 Windsor, Richmond, Ebenezer and Windsor.
We set off from Windsor, on time, and under the management of Peter Holt. Your scribe took up the tail. The weather was clear and surprisingly warm, with a slight North-Westerly breeze. No hint of rain and sunny. In fact, the sun followed us all day.
We headed West along the excellent cycleway, beside the Richmond Air Force Base, to Richmond. Rolf regaled us with local history as we cycled past the Base. Turning North, we cycled along country roads, beside the river, and then East as we returned to Windsor. We cycled through turf farms, vegetable gardens and fruit trees with little traffic, (2 cars in all). Crossing the river, we took the road to Freeman's Reach, back along the river, surrounded by more farms and little traffic.
After about 30 kilometres, we finally came to our first hill (long but fairly easy). After leaving Freemans Reach we headed North-East across country to Ebenezer, experiencing our second, and last, hill. Then down to the Uniting Church for lunch. We arrived at 12 o'clock, as arranged, and the volunteers waited on us, with Robyn being "mum". We enjoyed lashings of hot coffee, scones, homemade Jam and freshly whipped cream, (supplied by Bessy I believe). Before leaving we checked out the first Presbyterian Church built in Australia and its adjoining house, that has been transformed into a shop and kitchen.
Back up to Ebenezer, and then South to Windsor. Although this short ride, (15 Kilometres), was mostly downhill the wind changed direction, as Peter had suggested before we started, and the last 5 kilometres, although flat, was directly into the wind. We quickly reminded Peter to turn off Strava, as requested earlier. He informed us that we had travelled 54 kilometres at an average speed of 18 kilometres per hour. Peter's ability as a Ride Manager is best described as "like a fine wine, getting better with age".
I don't do many ride reports, but when I do, I like to mention all the riders on the ride, and so, I have in this instance. I would like to thank this group who I have nicknamed the "Lara Bingle Group", (Peter Holt, Rolf Styner, Robyn Barwell and myself) for their participation in what was a great day. Traffic was light getting there, because of School Holidays, petrol was cheap, ($1.06 litre), weather was great and best of all, it was a change from the ordinary. Where the bloody hell were you?
Warwick

Fernleigh Track to Nobbys Beach Newcastle Return - Group 2 - 6 July 2016
We met at Belmont Station for a 9.30 am start. A mixed lot of riders group 1 and 2 numbering 10 left on time on a very windy morning which got worse. The track was sheltered except for the more open areas, the same with the road section into Newcastle depending on the direction we were travelling and protection between buildings.
We reached the harbour foreshore and the wind was full on from the west. Mike Sawatske had to return to Belmont without a break for an early arvo appointment, he rode the planned route back via Throsby Creek and the tech college to Adamstown and the track back to Belmont with difficulty.
The other 9 of us proceeded to Nobbys Beach, being sprayed with sea spray as we rode along the road and not on the path. We had a group discussion at the surf sheds, agreeing with Rick and Paul to ride around the headland where it was sheltered and returned back to town and ride to The Junction and have a coffee break at a recommended bakery which was appreciated by all, and then riding back to Adamstown via the incoming route and then back to Belmont on the Fernleigh Track.
As we cannot do anything about the weather the ride was as good as could be expected. PS after reading Warwick's report on the Windsor ride that would have been a better option.
Kevin MacK
I know this is not Windsor, they were lucky!
Twenty coasties turned up at JDR, eager to find out what was on the menu today. CVBN was on the menu, served by Pedro, with Waz for dessert. Conditions were chilly, but otherwise a beautiful morning, with a breeze shown on Nobbys Seabreeze graph as 20 knots W, or on Norah Head as less than 10, so somewhere in between.
Straight out to Budgewoi and up Lizzie Bay Drive, re-grouping at the lamp post in Lizzie Bay. After that we took the next left going up the hill for variety, riding down a short street, then through a ginnil (dunny lane), and up a long but not too steep hill. Along the lake shore (Munmorah) to the end of the bike path, then up to the highway. No dramas so far.
Down the hwy towards Sydney, but turn right at Tall Timbers Rd. Next stop, Josh Porter Reserve, a lovely spot on the lake (Macquarie), complete with toilet, the main attraction. Then up the bike path to CVBN, continuing north up Mulloway then the Link Road (gravel) to Kanangra Drive. Not interested in facing west today, just back down this lovely new road to the highway, with a beaut tailwind. Straight across the Pacific Hwy into the SRA along Blue Wren Drive, didn't see any though, not stopping till we got to the main destination today - Lakes Beach Café.
Sitting quietly at our specially-prepared table in the sun, thanks Wayne, when Richard's back tyre let go, like a shotgun, scaring the birds and sending shrapnel past our ears. Just had enough of keeping it all in, I suppose! This meant that Richard didn't have to ride any more, but his long-suffering wife of 50 years, Pam, had to ride back to JDR and get the van to pick him up. What a woman!
I still had to ride home, 10 km into the wind, and everybody else went home too, including Col with a similar trip home. Thanks everyone for coming and sharing stuff.
Danny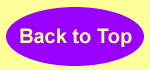 Dooralong - Group 1: Well, today was what you would describe as a "u-beaut" kinda day. Twenty intrepid warriors turned up to check that Col had returned safely from his holidays. Sure enough, he was back where he belongs, about to lead out the pack! Doug was in his "sweep" hat for which we are very grateful.
In clear blue skies, a little chilly and a 10 knot Westerly wind, we trouped off down to the Co-op under the bridge and onto the Corso. Chucked a leftie up Moala Pde to Lake Haven then crossed the Pacific Highway with due care. Round the back streets, through the wonderful wetlands and onto Warnervale Road, Sparks, Hue Hue and then finally onto the peace, quiet and acreages of Holloway Drive. A re-group before hitting Hue Hue again and it was clear there was something amiss with people missing. It turned out Pedro had a slow puncture and had help in pumping it back up again.
So, eventually we got onto Jilliby Road and what a true delight it was to cycle along here. With barely any traffic, lots of cows, horses and green pastures. I managed to tack onto the back of the Daley train and got swept to the lunch spot in no time. Passing Trevor en route - his first ride out for some time.
When we arrived, Jill had done a fantastic job of laying on coffee, tea and Tim Tams - yum! However, she warned that it was her last catering function for a while as she's planning to get back on her bike again next week - 3 cheers Jill and Trevor for the last few weeks. After we'd all eaten and drank, we soon realised that we were missing a few people and we were just getting a bit concerned when they turned up having had 2 punctures to deal with. (Danny, I'm awaiting info from Warwick as to who it was. [OK])
It was such a lovely peaceful spot there and even the sun was warming people up. Eventually we had to peel ourselves away and Col promised it would be "downhill all the way". Do you trust anyone who says that?? Well, we got a tail wind so it was pretty quick coming back especially as Paul F and I were trying to keep on Rick's tail.
However, there was an incident just towards the end of Jilliby Road. A red cattle dog ran out from one of the farms heading for Pam's foot - she managed to race ahead of him but following was Peter B who couldn't help but run the dog over. When Pam heard the shriek and turned around, she saw the dog on the road, bike on top of him and then Peter B on top of them both! Fortunately for everyone concerned, the dog ran away, Peter dusted himself off and there were no injuries or broken bike! - amazing - it could have been a disaster. (Did I mention I'm trying to shorten these reports?? - no chance today!) Well, with this incident on our minds, we turned right at Alison and came home the River Road which was a more direct route back. Col peeled off home having done a marvelous job on such a pristine day. (OK Col, I believe you - it was MAINLY downhill all the way home!) Thanks too to Doug for tucking us all in at the back and dealing with several punctures today! A 66km ride with an average of 14 °C temp and elevation of 500 metres. What a top day out with friends!
Irene
Another very chilly morning, but still 32 riders assembled at the Volunteer Coast Guard HQ in Peel Street, Toukley, NSW (just in case there are any new visitors). Twenty in Group 1 and 12 in G2.
Col had the bigger group in hand and took off towards Dooralong, into a 10 knot westerly, after deviating around Toukley for extra distance. Thanks Irene for the report above.
Group 2 was heading for Nords Wharf, but with John away there were no obvious leaders amongst the twelve riders, so I was nominated (Danny), and happy to do it. Conditions were fine, if cold, and the westerly didn't bother us much, coming from the side, and sometimes a tailwind. Halfway up Lizzie Bay Drive, Steph decided to go home instead. Kevin became our new sweep.
At the bus stop after Kanangra Drive I had a little think about how far we had to go, with all those hills ahead, and asked how far we had already come. The answer was 15km (!) so we pushed on along the highway. Eventually we came to the second turn-off to Nords, and Rafferty's Resort, and swept down the steep hill to the lake. A handy little shop is there, next to the primary school, so we got stuff, and sat on the nice grass in the sun, meters from the beautiful Lake Macquarie. We didn't really want to leave but eventually we got on our bikes and headed up the hill to the highway again. A Vinnies truck offered to take us all up the hill, but we insisted on riding it. Some of us walked up the steepest bit, and we're not ashamed to admit that.
Back towards Munmorah we cycled, and when we came to the roadworks for Catherine Hill Bay the highway went down to one lane, and the left lanes, including the bike lane, were blocked. You could get back to the bike lane after the first barriers, so I swung into the lane between the barriers, only to hear an aeroplane crash behind me, as Margaret hit one of the darling little rubber domes placed conveniently on the road, and her handlebar was wrenched out of her hand. Front and back lights broken, mirror smashed, bell gone, but no other damage or injury, thanks god.
Off we went again, back past the Big Prawn and on to the lights at Blue Wren Drive. Then came word that Richard had had a puncture, so we waited for him, and the 4 others who stopped to help. After 20 minutes I rode back on the wrong side of the road to find them, but met them coming the other way. At Lizzie Bay Drive I had had enough so informed the crew that I wanted to ride straight home along the highway, so we chose another leader, can't remember who, and off they went, leaving me and Kevin to ride down to Doyalson, where he turned left to go via Camp Breakaway and Budgewoi, and I stayed on the hwy to Lake Haven.
A good turnout for the club, thanks everyone for making the effort.
Danny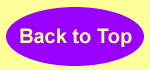 Awaking to a clear sunny day this morning, one could be forgiven for thinking that it would an excellent bike-riding day. And so it would have been, but for the 20-30 knot NW breeze (see Seabreeze© graph below), forcing the 15°C right through your body.
Sixteen élite senior cyclists gathered at Jenny Dixon Reserve for today's ride. Nobody had thought of a ride, so I put my plan forward and it was accepted, with only a couple of dissenters. Namely, Wyong, Tuggerah, and back to Farm Gate Caf&eacute. To add some strength challenge to the ride, a couple of the guys added on a detour via MacPherson Road and Old Maitland Road, back through the Woodbury Park Estate.
After I had led the péloton down to Wyong in the face of the 20 plus knots of freezing headwind, I decided to suggest going back to the original route, but as the wind increased and the clouds darkened, Waz and Robyn said they were going straight to Farm Gate. That also seemed a good plan so we headed straight back to Pollock Avenue and made our way up to the highway.
At this point Flacco decided that it was all too awful, with the wind, cold and rain and everything, and took off straight home, missing the lovely morning tea, and not avoiding the rain, which kept up (in the sky). The rest of us struggled up the highway to the lights and into the café. Barry, who had ridden from home to JDR to see us, then went home, arrived at the cafe with Lois to show us how well she looks. Very well indeed, considering what she has been through (Whipple procedure, if you know what that is you will know how lucky we are to see her looking so well).
Have I said how nice the staff are at Farm Gate? Very! All too soon we had to get back on our iron grids and head back home, this time along the highway easterly, with a lovely tail wind, then around to Minnesota Road and down through the Warnervale Wetlands. This is a very nice part of the land, but we soon popped out onto the highway near Bunnings, Lake Haven. At this point we split up, with a few heading north to San Remo to ride around Budgewoi Lake, and the rest going down to Panorama Avenue to hit Main Road for a shorter ride back. Doug and I rode straight home, as we had already done that next bit.
This was a very enjoyable ride, that's why it's so popular. Thanks everyone for coming along to our party.
Danny
22.06.2016 Club Ride and BBQ at Co-op: Well, today brought beautiful blue skies, a bit of wind and altogether cooler conditions as it was only 10°C when I set off from the Co-op. Kee and I got blown over the Toukley bridge as we journeyed across to meet the start of the ride in Peel Street. Here, John managed to procure 25 "young guns" to follow him today as he promised not to lose anyone! Peter H kindly offered to keep us neat and tidy at the back end.
So off round to Budgewoi, regrouping at our usual spot then just round the corner from there at Mackenzie Park, Linda had a puncture. Good place to pull over and John quickly and swiftly dealt with that. Onwards and upwards through the SRA (at various speeds) and just crossed the Pacific Highway to regroup in Kanangra Drive when Anne needed a tube change. So John, back out with his tools, soon had Anne up and running again. He was fast becoming multi-skilled today - leading and repairing! Five minutes after that, Anne had another puncture (we won't mention why!) which apparently Nigel helped to fix - John got the sack!!
No-one was particularly bothered about these delays as we all had a "free lunch" waiting for us!! Moving onto Tall Timbers Road with its smart new bike path then very briefly on the highway coming off at Aldi Blue Haven then into Charmhaven. Onto the Corso where we all know so well as we breezed back to the Co-op smelling the BBQ along the way.
As we arrived, group 2 were already there and the the sausages, onions, tea and coffee were already set up and ready for us to devour - what great members we have in Warwick, Robyn, Jill and Trevor who set the whole thing up - a big thank you to you all. It meant that group 1 and 2 could integrate and it filled our empty bellies on a windy winter day. I bet you didn't know that Doug sneaked down to the BBQ the night before just to check that the council BBQ was working correctly, ready for us today - what a trooper Doug, thanks.
Well, there were no losses today thanks to John and Peter H at the back - cheers to you both. Just a wonderful day out with like-minded folks.
Irene
We had 19 riders in fine cool conditions today. Irene was selected as the leader of the day, with Warwick supervising the tail end.
Down WBD to North Entrance for a rest, then over the bridge and left at the roundabout for a visit to the CBD and ocean lookout. The sandbar has been breeched, so now there are two entrances to the sea, quite an unusual occurrence! However, we didn't stop to marvel over this phenomenon, just ploughed on to Toowoon Bay and our favorite stopping park.
Then on to Swadling Street and down to the lake bike path, and back to Picnic Point. The shoulder of Wilfred Barrett Drive is closed for works, so to keep us safe Irene took us along the bike path all the way to the caravan park, where we safely joined the road for our journey north to Norah Head.
Bombora Café was our choice, where we enjoyed excellent service and good coffee. Just a little squirt from there back to Jenny Dixon Reserve and we are finished, thanks for coming everyone. No punctures or accidents.
Danny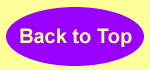 Ride to Bluebell Park: A fine morning awaited a big gathering of enthusiasts at Peel Street today but only 14 dared to come on John D's nifty little 60klm ride. I think John Lonard must be doing something good on group 2! Peter H came along in his big winter jumper and beanie to cheer us all on and Danny turned up in uniform happy to ride to the cemetery only (but not stay there!).
It fell on Warwick to be sweep again today - a job he does so well. So off we chugged down WBD meeting Tony Kelly and scooping Wayne up along the way. Down at the usual re-group at North Entrance, we picked up Josie and Simon so this made the group grow to 17. John was rapidly losing his reputation for losing people, gaining them instead!
Luckily John had prior knowledge that the lakeside path round Long Jetty had heaps of deep weed on it and so we should take the road around the lake and ensure we STOP at the all stop signs - which we duly did! Onto Tumbi Creek Road then the quiet country roads of Palm Valley Road, Leetes Lane and Hansens Road - which someone described later on as "climbing Everest today!!" (check out the elevation table below). However, some hived off half way round and quietly missed the hills!! - well, its supposed to be fun isn't it?
Then it was back onto the noisy Wyong Road until we turned right down Pindarri Avenue and headed for the lake and lunch. At Bluebell park we had a big reception waiting as group 2 were already there with Jill and Trevor bringing, yet again (we are so grateful to them) the hot tea, coffee and biscuits. So cool to have both groups meeting up for lunch - what a sight, it was like having a party - there must have been about 40 cyclists all up, enjoying the winter sun. It was Bob's birthday so he got a very loud song with 2 groups singing for him!
Come time to leave and John's tradition was upheld as we lost all but 8 to come home with us. The others had various reasons to ride back in different directions. Now Paul F kindly volunteered to sweep. So off we went round to Chittaway and Heinz charged up the River Road at a top pace, like he used to ride around the Rhine (he told me that) and we diligently followed behind him - no one willing to overtake and cop the slight headwind - good on yer Heinz!!
Well, we all got back safely thanks to John's expert leadership particularly around Wyong Road and of course Warwick looking after us at the back end - thanks to you both and Paul F for his part after lunch. I was trying not to write a "book" this week so as not to bore anyone [Never!] but I just can't help it as it was such a glorious day out with like-minded people in my favourite winter weather. Top effort to everyone turning out today.
Irene
Coasters, 10.06.2016: Today we had a smaller turn out than usual - about 12 folks, despite the beautiful blue skies. There were some cheeky inferences that Doug wore everyone out on Wednesday!! Warwick had a little beauty up his sleeve today for a ride route up to Farmgate, so we tried to put it in place as best we could. However -the best laid plans of mice and men... Anyrate, we had a bit of a giggle to start with as Peter B somehow managed to rip his shorts from hem to waistband at the back and had two big flaps blowing in the wind behind him! So he was sent packing to change at home and we arranged to meet him at the co-op as we were intending to go to Farmgate for coffee today.
As Friday is a bit of a casual day, I was voted in to lead with plenty of helping hands for guidance - thanks guys. Warwick had the pleasure of wearing the pink hat at the tail end and did a fine job. We launched off through the secret little pathway opposite JD's down to the Co-op to find Peter B was already waiting for us, looking much more respectable!
Under Toukley bridge so we could get onto The Corso easily but we didn't go over Charmy bridge. Instead, we chucked a lefty to take us up to Bunnings, crossing the Pacific Highway into the garden centre. By the time we got here we'd hit alot of head wind and it wasn't getting any lighter. Next, through the lovely wetlands and around the backstreets of Hamlyn Terrace, reaching Warnervale Road and eventually Warnies' cafe gate to squeeze through - this was a bit challenging today as they they chained it up with a bit too narrow an opening.
Then onto the terrific little track down to Farmgate - the track was a bit rough to start with due to recent weather but soon evened out - we were lucky no-one came a cropper there. It was a pleasure to see Danny join us at Farmgate and he's very famous now with the girls who work there - they all recognise him, even in civvies. The staff are so nice and friendly and do a great job - such a pleasure to be there.
However, it was soon time to leave and by now the sun was lovely and warm. Our next step was a bit wibbly wobbly (you'll see on the map) but we ended up back on the roller coaster to home with no one getting lost - which was quite a feat considering me being a bit "directionally challenged". It was a team effort and Warwick did a stirling job at the back, keeping everyone in order, on a blissfully sunny day out with friends. Thanks to everyone for coming and being part of it.
Irene.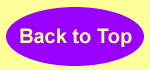 08.06.16 - The Milk Factory: Well, I thought I'd better "cough up a little furball" for Danny today!!
The ride calendar scheduled a 60klm ride today and 18 keen soldiers signed on, with Doug proudly leading the pack and Warwick generously volunteering to keep us tucked in at the end. We welcomed a new guy called Peter who lives on Philip Island, Victoria, up here on hols.
After such torrential rain over the weekend, alot of bike paths around the lakes were awash so lucky we weren't going on any! But the day dawned a beautiful sunny morning with some coolish Westerly wind to keep us on our toes (pedals!)
Doug gave a detailed briefing, well aware we had a new person not to lose and off we trotted from Peel street around the back streets eventually crossing Toukley bridge, onto Marks Road, River Road where we had our first puncture with Ken. John stopped to help him putting his hands in the dirty puddles in a healing manner for the ruptured tube!
After the usual stop at Wyong WC's, up to Tuggerah next, Enterprise Drive and the bracing hills of Kangy Angy - we seemed to be getting head winds all the way but Doug was very thoughtful and stopped for regular re-groups. Eventually, we got onto the lovely Old Maitland Road - a bit rough on the bones but nice and quiet and pretty. Shortly after all this pedaling, Ric had a slow puncture then got a 2nd one some time later but as is the culture of this marvelous club, no one is left on their own and there were enough helping hands to get him back on his horse again.
Finally, we got to the Milk factory where Trevour and Jill (Bless their little cotton socks), laid on hot tea, coffee and biscuits to us weary travelers. So after a lovely sojourn by the lively river, onward and upward to Hue Hue Road and Sparks Road where Doug apologised for speeding up - but he needn't really, cos we just got a lovely tail wind which carried us all along for a change. Next, we just turned into Minnesota Road when another puncture presented itself, in my bike this time.
By this time the whole ride was taking longer and longer but everyone kindly waited whilst I was put back together again - which was not exactly straight forward - thanks guys for the help. Not far from "home" now, down Wahroonga Road, Roller Coaster and back to Gorokan where Doug peeled off and John took the remainders back to the carpark - thanks John. Doug thought he'd shortened the ride by missing out Cobbs Road but we actually managed to clock up 70klms by the time we got back but everyone managed very well - good one Doug!
It was a terrific big day out and Doug did a fantastic job keeping us all in check, not losing anyone and Warwick too at the back - many thanks guys - and the sun shined all day.
Irene
PS from Danny - Marie and I saw the group 2 riders at the cemetery as we were coming back from Terrigal. There seemed to be about 20 of them, a jolly crew all enjoying themselves. Just been to Summerland Point, so good riding chaps! Hope to join you next week.
Well, nobody has given me a report, so I'll do my best, considering I wasn't even on the ride, except for the m/t.
Twelve riders fronted, in not too bad conditions, mainly, not raining. I think Doug was the leader, as he came in first. They went up LBD to Munmorah, I think, then around there and back. Heinz had a flat, which held them up, then his tyre was nearly flat again going back to Jenny Dixon, so not sure how he went. Karen's beautiful new bike, a Merida, gave her a flat leaving the Lakes Beach café, so I was able to give her a lift back to JDR in the Pajero. Unless anyone else coughs up a furball report that's it. Thanks for riding.
Danny
01.06.2016 - Ride then General Meeting - What a nice surprise to find Danny conversing with us at the start of today's meeting having just left hospital yesterday, showing off his new pacemaker! - good on yer Danny. You'll be back with the flock in no time.
Today's weather looked a bit dubious after plenty of overnight rain but 14 people signed on at Toukley Sailing Club for a ride with group 1. John D won the lottery to be "manager" and was determined not to lose anybody along the way. Well, he was very successful despite the tricky situation down WBD. The scheduled ride was to go down to Bateau Bay but the WBD had roadworks shifting car lanes across into the bike lane. But John executed a plan to keep everyone together at that point where we would all "take the lane" at the same time, so no traffic could squeeze through and knock us off! This worked brilliantly and we all made it safely to our regular stop at North Entrance.
By this time the day was brightening up and the sun trying to peek out. So we continued following the coastline, which is always a pleasure and looked beautiful today. On to Toowoon Bay for a brief re-group then into our final destination of Bateau Bay and turnaround point. At this halfway stage, we stopped at a great lookout hoping to see whales as some had already been spotted in previous days. Unfortunately, the whales weren't coming out to play for us today but there's plenty of time yet - it's only the start of the migration season.
After a bit of respite and chin wag, we retraced our pedalling and headed off along Swadling Street to reach Long Jetty and the bike path along the lake edge. What a lucky lot we are, being able to cycle around the ocean one minute then very quickly get to a cycle path around a lake, all in the same ride.
With lunch being provided and prepared for us by some dedicated members, we didn't hang around too long and swiftly got back onto WBD to head "home". Again with safety in mind, John planned for us to re-group at the Wyrrabalong car park, just prior to the roadworks so that we could negotiate the tricky bit as one big group. So I think he breathed a sigh of relief when we all got back safe and sound, no punctures or incidents, in time for our meeting. I neglected to mention that Doug had the all important job of sweep today which we were all grateful for - thanks Dougie and thanks to John for entertaining us whilst our lunch and meeting was being prepared. A decent total of 40klms was ridden and we didn't get a drop of rain! It was very much appreciated to get a hot drink and lunch on our return.
Irene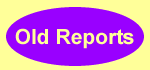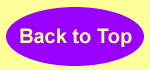 Home Page | What to bring | Where to find us | Ride Calendar | Photo Gallery