Toukley and District Cycle Club Inc
Ride Reports and News — all cycling events
TDCC - CCTCC - Friday Skylarkers - Watagan Wanderers - Tucker Tours
Contributions invited - send to toukleykayakers@gmail.com
Navigation Bar








Next scheduled rides:

Sunday ride CCTCC - 0900 each Sunday at Wyong (Rotary Park next to the bridge) or Gosford (near swimming pool, in Masons Pde).
Check here for venue. Sunday May 26 - Hidden Valley. Start Wyong 9.00am.

Wednesday ride TDCC - Every week at 0915 at Gorokan Fish Co-op. Check here for away rides or changes. Wednesday 29 May, ride to Summerland Point.

Regular Friday rides:
1. Skylarkers ride - Gorokan Fish Co-op. 0900.

2. Norah Head Coasters – Meet at Jenny Dixon Reserve, Norah Head, cnr Bungary Road & Park St, 9.00am Fridays – moderate pace 30-40 km. Please check here for away rides.


Reports-
With rain pouring down at 0600, nobody thought we would get in a ride today, but by 8 o'clock it was sunny (and 16°C). So those of us game enough were at the Fish Co-op at 0900, viz John D, Doug, Cindy and Danny.
By then it was a blistering 17° and due to no imagination I just wore my usual shorts and jersey (short sleeves) while the others were better rugged up. Still, I survived, and looked incredibly tuff riding in my bare skin. My suggestion for a ride, with an eye on the cloudy skies, was to The Entrance, but JD nominated Batto Bay as his preferred destination, with Cindy plugging for Terrigal. So off we went down Wilbar Drive, having passed some Coasters riding down Oleander Street, Noraville. Karen, Viv and Carol formed that team, and we saw them again near the end of our ride at the cemetery as they drove past on their way home. Good on 'em!
Cinderella conned us into going nearly all the way to Terrigal, with coffee at Wamberal near her house. She had driven up to Gorokan so couldn't, and wouldn't, bail out early. The rain stayed away, althought the streets near Gorokan were wet from recent rain. It started raining at my place minutes after my return, but we didn't get wet at all! So those potential Skylarkers who decided against riding - bad luck!
Another great ride, with speeds coming back (did I mention the 25-30 knot SE wind?) of 40kmh on the flat!
Danny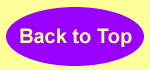 Twenty-six riders in today's group, so we can lose 10%, or 2.6 riders, in our joke guidelines. Trouble is we lost about 4 for a while.
Richard led the ride out of Gorokan and up Marks Road and Wahroonga Road, to Minnesota Road where we crossed the highway safely and rode back up to Louisiana Road. Down Warnervale Road/Albert Warner Drive to Sparks Road, frequently stopping to allow the back markers to catch up. On a cloudy day with no breeze and temperatures cool to cold, we lobbed onto the F3 heading north, taking the Motorway Link. We stopped on the freeway on-ramp to make sure everyone got across, and they seemed to. There is a case to be made for the Sweep to wear a distinctive jacket, like the CCTC Club does. Thence followed a lovely spin up the link road to Blue Haven Drive where we stopped yet again. But several of our riders were not to be seen.
We counted everyone and deduced that there were 4 riders missing - Paul M, Doug, Peter and Mike. Mike turned up but not the others, so newcomer Cindy on her speedy bike rode all the way back to Sparks Road (on the wrong side of the road) then returned with the news that she saw no-one! Eventually we headed off through Blue Haven and ran into Pedro on the bike path near the river bridge. He had gone back to Warnies where he had been told that Paul had popped in to buy something for lunch. When he couldn't find anyone he decided it was too late to chase us to Blue Haven so rode back along Sparkies and up the hwy where he did in fact meet up with us. Doug had also gone back and done the same thing and met us on the bike path near Budgewoi. So we had everyone back in the flock except Paul, who it transpires left Warnies and rode to the end of W'vale Road but turned left into Albert W Drive, which leads to a dead end. He then re-traced back to Sparks Road, but at the airport he couldn't see anyone, so not being very familiar with the area, decided to return to his car at Gorokan where he was able to retrieve his phone.
That was all the excitement for the day, except that we all stood around waiting for a long time, and finally decided to return to the Fish Co-op for lunch, as the weather threatened. There has in fact been no rain yet. So we did the ride, just had lunch in a different place, losing a few riders who went straight home to feed the cat. Still an enjoyable ride with minimal loss of life nor injury.
Danny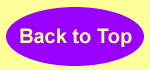 This report is from Danny's viewpoint of the 50km ride from Mt Penang to Calga, Peats Ridge and return, for the Annual Century Challenge. I chose to do the 50km course. John D and Doug joined me on this ride, while Cindy and Nigel did the 100km ride.
Needless to say it was very cold at the start of the ride at Somersby's Mt Penang Parklands, viz 8°C. Hundreds of people standing around in bike shorts and many in just bike jerseys as well. I had leg tights, long-sleeved jersey, full gloves, extra shirt and elbow and knee pads, to keep my blood in, thanks to being on Warfarin. The temperature did climb to 19°C, but was slightly warmer in the sun.
Firstly, Deb O'Neill, the local Federal member, sent the 100km contingent away at 7.45am, then the half-century riders at 8.15. With hundreds of riders on the road, one must ride slowly and carefully at the start. The course is fairly demanding, with 800 metres of elevation in the climbs, starting with the hill near the Gosford quarries, then down to Moonee Moonee creek and up the other side, a very long and steady push. Nothing as hard after that, but still plenty of climbs, even in the last couple of kms.
John and Doug stayed ahead of me, but only by a few minutes, as I struggled along. I met them again at the first rest/drink stop at Calga, then passed them at the next stop as I didn't stop there. They passed me again and I next saw them at the finish.
The event was very well-organised, with police bikes at the front of the groups, and cop-cars behind, and all over the course. Also thanks to all the volunteers who manned the corners, keeping us heading in the right direction. We did see Nigel and Cindy on their return loop, but not again. At the end we had coffee and sausages and got a bag of tricks, as we recovered from our efforts. Well done all riders!
Danny
One new face (Viv, Carol's sister, who had ridden up from Wamberal) and 10 regulars, we set off towards Warnervale in the opposite direction to last week's ride. We rode into a strong westerly head-wind via Canton Beach cycleway and down to the bridge, where Graeme, Sharon, Tony and Sue, split off to continue around Budgewoi Lake clockwise, stopping for coffee at Charmhaven. The rest of us rode around to Tuggerawong, up Wahroonga Rd, onto the cycleway and back streets to the highway at North Wyong.
Thanks to Mike, we stopped for coffee at the second Warnies - "The Farmgate Cafe" - a great find with good cheap coffee and a nice atmosphere. Led by Carol, we continued on down to the gravel cycle track, back past Warnies and along Warnervale Road, up through the wetlands cycleways and on to Charmhaven. Karen then took over as leader setting a brisk pace back to JD's via Budgewoi Lake. Thanks to Mike for showing us the way and everyone for a fantastic 42 km ride.
Anne.
After yesterday's ride to Wisemans Ferry, our hopes of a short easy ride were dashed, with an injection of new blood into the group, as we decided on a fast ride to Toowoon Bay and around the big lake, with coffee at Wyong Rail café. There were seven of us today - Col, Cindy, Nigel, Doug, Danny, Richard and John. As it was yesterday, the weather and wind were cold, sunny and NW, respectively. So, right out to Toowoon Bay, and down Swadling Street to the lake. John tried to convince me it was shorter than going along the bike path by the lake, but I still don't believe him.
We stopped for coffee at Wyong, where we met Big Bob, who is heading over to Spain with Steph, starting their journey to Dubai by train. After chatting we split up, with Cindy and Richard going back round the bottom of the lake to home, while the rest of us headed home up Pollock Avenue, with me arriving home at 12.10pm, pretty tired out. Should have gone on the Coasters' ride!
Must relax tomorrow in readiness for Sunday's charity ride in the Half-Century Challenge from Kariong to Moonee Moonee Valley return (see report above). Then on Monday I see the cardiologist and don't say anything about riding 250km in the last 5 days.
Danny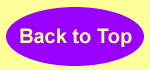 Annie S organised a long-fancied ride to Windsor via Wisemans Ferry for today and Friday, leaving Gosford at 0900 for Somersby Roadhouse for the first leg. Some of us Toukley-siders rode directly to Somersby from home, leaving at 0800 from Gorokan Fish Co-op.
We rode down to Wyong to Ourimbah via Kangy Angy, joining the Freeway at the Ourimbah Interchange, whence it was an uphill ride all the way to the Somersby R/H, except for a little bit of flat near the top of the freeway. John D had his computer-phone and recorded that we rose to 337 metres abouve sea-level, from 12, in 8km. At 09.50am we had coffee and waited for the Gosford contingent, who took till 10.40 to arrive, having misjudged how fastt hey could ride up to Kariong and on to Somersby. In the Toukley group were John, Danny, Doug and Pedro. In the Gosford group were Annie, Narelle, Boston Bill, Paul M and Margaret G, Linda, and 2 more. John, Danny and Bill returned the same day in the car with Doug, after Sue kindly brought the Subaru with trailer all the way to Wisemans for us. Pedro continued with the group of overnighters.
Mangrove Mountain Village is 350 metres above sea level, but we had climbed a total of 700 metres by the time we got there. On reaching the ferry, our total climbing was 1100 metres - that's more than a kilometre straight up! No wonder we were tired!
The day started as cold but sunny, but but Mangrove it had clouded over and started raining on the way down the hill to Spencer. Later it cleared again, but it was still cold in the shadows. The surface of the road was a rough open texture, making higher speeds impossible. Also the NorWest wind blew in our little faces all day at 15-25 knots.
We had lunch at Spencer, at the bottom of a 12 kilometre downhill, at a nice General Store-type place. At the ferry, the one-dayers piled into the Sube while the overnighters ferried across to the other side to sleep and continue till Windsor. Hopefully we will get a report from them later. I got home at 6.15pm after we dropped Bill off at Gosford on the way. The distance ridden for Toukley guys was 99km. For the others, we'll see! About 130 I think.
Danny
John's record of power used and elevation - the green is the elevation, with the climb from Ourimbah and the downhill from Mangrove Mountain clearly visible, and the purple is John's power output, enough to power a small transistor radio:
I couldn't believe how many people were at Masons Parade at 9 o'clock, I thought it must be an early start. However, 28 cyclists were ready to ride by 9.30am and off we went into the chilly clear morning. Really, it wasn't that cold by then, despite a 12°C chill earlier. We rode down to Woy Woy, then Rip Bridge, Empire Bay, Bensville, Davistown, Green Point and back through East Gosford.
Doug led the ride, with John, Peter and Col doing duty at the back (the tail-end chat club). This is an interesting ride which a few of us have done many times with the Sunday club, but a lot of our riders today experienced the ride for the first time. Plenty of hills, but mostly flat, lovely water views the whole way, and lots of bike paths. A mixture of paths, roads and dirt tracks so something for everyone.
Paul met us for lunch at Davistown and brought the coffee and stuff, but no bikkies! Mandy rode with us but became bored by then, so got a lift back to Gosford with Trevor, who didn't ride but came for lunch. A very interesting ride with lots of interesting people!
Danny
Report on Skylarkers ride 10th May.
Cindy, Nigel, Col, Danny, Doug and Richard arrived at Gorokan to discuss the ride. Danny, following his doctor's orders, did not ride.
We set off to ride clockwise around Budgewoi Lake via Charmhaven bridge then down Wilfred Barret for an easy ride after the excellent Dunedoo rides. We passed Mike leading a good group of Norah Head Coasters going the opposite way.
It was agreed to change our plan and ride back to Gorokan along Canton Beach cycleway then anticlockwise around Tuggerah Lake to The Entrance for coffee then return along Wilfred Barret to complete a figure 8 ride.
We called in at Tacoma football field to find the clubhouse completely burnt down and still smouldering; we had to get out of the way of a fire engine! Col spoke to one of the attending policemen because he attended at Col's accident. He was very surprised to see Col's remarkable recovery.
At The Entrance after coffee, Richard left the ride and the others continued via WilBar Dr. At Norah Head we again met Mike's Coasters group who were just finishing their ride.
A good ride of 70+ km in pleasant weather with a fine group of keen cyclists.
Thanks to all who were there.
Richard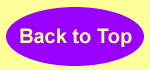 Report on Tucker Tour to Dunedoo Mon. 6th - Thurs 9th May.
Monday 6th May eleven members of the Toukley Cycle Club arrived at Dunedoo Hotel. Ten bike riders and Sue as support person and vehicle. All enjoyed the evening meal at the Hotel Bistro and after a few drinks retired to bed to rest befor the big day Tuesday. Pub accommodation OK - Beds comfortable, plenty of hot water for showering, a kitchen for coffee etc, and a old wooden balcony overlooking main street Dunedoo (where we spent many hours resting and chatting).
7.00am, some of us had a very delicious breakfast at the bakery a few doors up the street and the others had breakfast in the hotel kitchen.
8.00am, Doug, Nigel, Mike, Peter(Pedro), Rolf, Paul M, Pam and Richard, and Anne and John D are ready to ride. It is a brisk morning with a cool breeze. We set off about 8.15am to ride to Black Stump Way turn off. Gentle undulating hills through rich beef cattle and sheep farms to Leadville for morning tea (21km) and on to Coolah for lunch in the park(27km). A small but beautiful town with many street trees in autumn colour. Everyone was having a great time. Delicious lunch of huge salad rolls and pastries purchased at Coolah Bakery. Time to head out and Doug quietly announced there was a fairly big hill just out of Coolah. With all the food on board most of us struggled. The day had warmed up so all the jackets came off. There were a few more hills and finally we were rewarded with a long 15km down hill on a quiet road with kangaroos hopping across it. The "race" was on - everyone rode as fast as they could go, stopping for a rest at the side of the road (22km). Sue met us there and offered us a cuppa but as we had learnt a lesson about over-eating we all declined with "thanks". 30km to Binnaway, this could be a long 30ks! Nigel had a flat, Doug and John helped (they always do!), the rest of us rode on anxious to finish the ride. Richard, Anne, Pam and Paul lead us in to the small town of Binnaway. The others soon arrived. All riders achieving 100km !!!
Historic Binnaway Railway Barracks,our accommodation for the night. Very clean, comfortable rooms and showers, as well as breakfast provided in the big kitchen. Fortunately, Sue had purchased food for our evening meal so we had sausage, salad and desert. The onions and sausages were skillfuly cooked by Paul.


The Barracks were built when Binnaway was a thriving railway town. Freight trains carrying wheat, sheep and goods arrived all times of the night and day. The Barracks provided accommodation for railway employees when they changed shifts. A pleasant evening was had by all. We had an early night as we still had 86km to go.
Wednesday, up early for breakfast in the kitchen/dining room. Ready to go at 8.00am. Doug said to be ready about 8.30am but we had our jackets on and were ready to attack day 2. So we set off at 8.00 on a cool morning with The Warrumbungles on the horizon, heading for Mendooran for lunch. Stopped for morning tea by the side of the road. A small white dog joined us for coffee, biscuit and cake. Set off to Mendooran Park for lunch. Small town, no bakery!!(46km). Final leg back to Dunedoo, 40km to go and a breeze in our face. Many undulating hills, some bigger and longer than others. Rolf had a flat, we all waited. Next stop Dunedoo. The front runners powered on with a second small group following not far behind. Leaders took turns out front to "break the breeze". Nigel, Paul, Anne and Mike were the front runners into town. All back at Dunedoo by 2.30pm having completed 186km!
Hot shower and a pleasant afternoon spent on the Pub verandah with nibbles and a drink. All enjoyed the rest recounting the 2 days of great country riding planned to perfection by Sue and Doug. Thanks Sue and Doug! Another delicious meal at the bistro and to bed.
Thursday morning - we all had a light breakfast together in the kitchen. Paul headed to Coonabarabran and the rest of us headed home. All on the road by 8.00am. Some photos are here.
Pam & Richard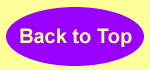 Good ride today, about 16 members? Barry led the ride and Warwick followed them. I didn't actually go as my doctor said no!
But I did see them off, and caught up again at lunchtime at the Old Milk Factory. After riding to Toukley they went to Budgewoi and up past Camp Breakaway to Doyalson. Billy had a puncture somewhere which didn't slow them down much. Back up Gosford Road in Wyee to Bushells Ridge Road and then onto Hue Hue Road all the way to Allison Road and lunch. Paul was nice enough to bring the makings.
Wayne had his 60th birthday on Anzac Day, but owing to slack admin we missed it. However he brought his own 2 cakes today and we celebrated it in style. From there they pedalled to Wyong and back along Pollock and Jensen Road. Well done everyone!
Danny
A very nice Sunday morning at Wyong for a nice ride to T/E for coffee. Ian led about 14 riders down to Tuggerah and on to Bluebell Park for the first stage of this pleasant ride. On arrival at T/E we ordered coffee and sat in the sun and chatted. Pedro and Jean turned up after riding from home (Noraville), on Jean's first ride with the group, even though she didn't ride with us, she was still there for morning tea. Trevor also arrived after we started m/t, having been to say hello to the kayakers at Tacoma, and failing to catch us up, as Ian didn't stop on the ride.
A 15 knot southerly kept us cool heading to T/E, and gave us a push back. Toukley/Gorokan-based riders went home up WilBar Drive for a full circuit of the lake, completing the ride in 3 hours - including stops! Doug, John and I rode from home to the start, but saved time at the end.
My appearance on the ride was cause for elation as I had spent the previous 2 days in Wyong Hospital while they pondered the cause of my very slow heart rate (28-35 bpm at rest) but they couldn't find anything except my exceptional fitness to explain it, so they have put me on Warfarin to stop clots in my slow-revving heart. But the whole time I have felt nothing but fit and well, which was a mystery to all the medical staff. Anyway, I'm back in the saddle and hope to remain there for ages to come.
Thanks to Ian for the ride, and to Roy C for looking after the tail-end.
Danny
We had 12 Coasters on the ride this week with a few new faces – Tony & Sue, John & Sabina and Laurie. As four riders wanted a short ride to Budgewoi then back to Lakes Beach for coffee, the rest of us decided ride around Budgewoi Lake anti-clockwise, then out to Norah Head to add a few extra kms, before heading back to Lakes Beach to meet up with the others. It was a very pleasant day for a ride with perfect autumn weather.
Anne.
Beautiful weather greeted the 27 riders who attended the TDCC main group ride. Mike was our leader and Doug held up the back end. We were especially privileged by the attendance of Col, 6 weeks after his horrific accident. It was great to see you back in the saddle, mate!
First of all, apologies to everyone who got lost. Mistakes were made and this resulted in the slower riders missing vital turn-offs and riding home along the River Road, as shown in the program. People didn't wait at corners for the next group, so they just sailed past. Anyway, sorry, especially to Carol who got left like a shag on a rock, ultimately saved by Rolf who went looking for missing persons.
Apart from that stuff-up, we did have an enjoyable ride, particularly the swing around behind Mingara for a change. Lunch was held at Bluebell Park where we enjoyed coffee brought by Paul, and where we were joined by the Eazy-riders. The southern group who started at Richard's place went straight home from there. Several of our group are going away overseas and will be forgotten till they return.
An otherwise excellent ride, thanks everyone!
Danny
A cool fresh start at Wyong this morning with 17 riders gathering for the excursion. With me leading, we travelled only to the beginning of the Tuggerah Straight bike path before our first incident - viz, when I stopped after crossing at the lights, Roy C just crashed into the back of me at full speed. Luckily his full speed isn't fast enough to cause any damage, and we continued on our trip.
There were many people on the paths all day, but if you ring your bell you should be OK. We made it safely to Picnic Point T/E, before setting out up WilBar Drive. Fairly soon Chris and Irene passed me at a rate of knots, followed closely by new guy Cal, an experienced rider. I re-passed the tandem at Magenta Shores, where apparently it fell in a hole. In the last 300 metres, Richard went past me first, then John who maintained his lead to the cemetery, followed by me then Richard. Not sure what happened to Cal. It was a good run up WilBar Drive, though Merrilyn's friend Graeme on his MB was sore and sorry on his first bike ride, so Bill took him back to Wyong.
We had morning tea at Lakes Beach, where John, Anne and Pedro went home. After losing Graeme we had no slow riders, and kept up a good pace for the rest of the ride. Re-grouping at San Remo, we then rode south to Bunnings Lake Haven where we turned through the iron fence and got onto Arizona Road and Hakone Road for the pleasant ride through the Warnervale Wetlands, crossing Sparks Road carefully, and continuing to Warnervale Road. Backing up a bit, we rode the length of Louisiana Road to the highway. After crossing the hiway, I handed over the reins to Anne S, who kindly led everyone back to Wyong, about another 7 km, allowing me to go home in the other direction about 4km.
Thanks to everyone for your support and the enjoyment of your company. Good ride!
Danny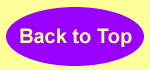 9.00 am start for 7 riders, including new rider Graham. The group with Pam as leader and Linda as sweep headed north along the cycle path to Budgewoi. Continued to Elizabeth Bay, through the roundabout turning left at Hartog St Lake Munmorah. Over the new bridge, along the cycle path beside the lake and stopped at the holiday park.
As the only clear plan for the day was to have coffee at The Lakes Beach Café, we discussed which route to take. Merle was a great help as she knew the way back to the highway. We set off up the hill (minus two riders who decided to retrace their steps and follow the cycle path back to The Lakes), down to Doyalson, past Camp Breakaway, back along the cycle path to Budgewoi. Crossed The Central Coast Highway very carefully to The Lakes Beach coffee shop where all 7 of us had a long chat. Very pleasant break in the shade with a cool breeze wafting around us. We then all headed back to the start at Jenny Dixon Reserve.
Very enjoyable short(30 km) ride. It is great to see new riders joining the Friday Coasters Group.
Pam
Hi! Nine robust riders today - Doug, Danny, Cindy, Melissa, Richard, Ric, Nigel, Paul A and Boston Bill! Setting off in beautiful weather at 9 am, we rode through Toukley to Budgewoi and up Elizabeth Bay Drive where we had our first rest at Lizzie Bay. I insisted on another rest at Kanangra Avenue, can't ride past the old bus stop without stopping (really just knackered after the hill). Next stop - Swansea, where we had coffee at Macca's. Look, if you're just buying coffee or diet coke, Macca's is as good as anywhere!
Seabreeze® reveals the breeze to be mostly west at about 10 knots, changing to east at 5 knots around 12.30pm. Richard and Nigel left us at Blue Wren Drive to head home while the rest of us continued on to Lowana Avenue, Charmhaven and Panorama Drive to The Corso, but I went straight home to Lake Haven, despite sweet invitations to continue around Tuggerah Lake for a relaxing ride. I think Doug went straight home, but Cindy, Paul, Melissa and Bill did the bigger ride. Probably still going as I write this! Anyway, a really nice ride at a boisterous pace in a welcome change from sedate club rides.
Danny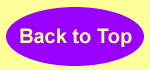 Twenty-four lovely healthy riders met at Gorokan for a ride up to sunny Mannering Park. First we rode directly to Wyee via Doylo, then continued to Rutleys Road where we turned and aimed for Manno.
Peter led this ride and Doug was the tail-gunner, keeping us all safe from being left behind. The weather was supreme, 20-24°C, and only 5 knots of wind from the north.
We were lucky to have our tea/coffee brought to us by Paul who also brought along our mate Col, who continues to improve after his very bad accident. We also heard that Clarrie is not too good after getting an infection in hospital (who ever heard of such a thing!) but he continues to struggle towards regaining his health, and we all wish him the very best. G'day, Clarrie!
Our ride continued down to Doyalson and San Remo via Highview Avenue, past Camp Breakaway, and on to Budgewoi. Nigel departed at this point, as did Richard and Pam at the Noraville cemetery. Peter took us all the way back to Gorokan, not sure I would have, where we met Marshall, who also has ongoing problems with his health, in the legs dept. He appears well and can walk OK but not ride his bike yet. All the best to you too, Marshall!
An excellent ride, thanks Pedro, but a long day, which saw my wife about to call the hospitals. I did about 60km from home. Richard and Pam would have done more, and Boston Bill lots more, from home in Gosford.
Danny
A different ride today, start one place, finish up somewhere else... So it was Morisset to Wyong, via Mannering Park, Doylo, San Remo, Budgewoi, Norah Head, The Entrance, Berkeley Vale, Tuggerah and Wyong, surprisingly only 55km.
I forgot what the ride was since I related it above earlier in the week, and expected a Morrie, Cooranbong ride, so when I realised what I was in for, and that I would have to leave earlier, it was already too late. So I rode from home up to Rutleys Road and then along Wyee Road towards Morisset, meeting the club coming the other way. Doug had given himself enough time and rode from home in Gorokan to Morisset before the ride, bringing his total mileage to 92 for the day. Mine was about 76. Pedro, on the other hand, left from Palmdale Road where his wife was attending a rider learner course. Pete rode up the highway to Wyong, then up the whole distance of Hue Hue Road to Wyee, and back to Doyalson. He then pedalled up towards Rutleys Road expecting to meet us coming the other way. Unfortunately we had already gone through Doylo and were looking for him at Budgewoi. Anyway we all met up again at Lakes Beach where we had lunch/coffee, even Ian was there, holding court for his loyal subjects.
Without crossing the Budgewoi Road again, we rode down to Norah Head and The Entrance along WilBar Drive without further incident. Peter left us at Chittaway to ride back to Palmdale to pick up his wife, and Paul M rode home. Except for Narelle whose car was at Tuggerah, the rest of us continued to Wyong, where nobody had their car, presumably to catch a train or ride home.
Doug and I rode home along Pollock and Jensen Roads.
A top ride and thanks to Annie S for leading, and Doug for being Sweet (and sweep). There were about 12 of us, and the weather was a cool 20°C and sunny, a big improvement over yesterday's 30 knot winds and constant rain (70mm at Gosford). Very satisfying ride!
Danny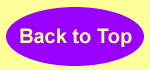 Short ride, short report! Only Cindy, Boston Bill and I turned up for work today, so I knew I was going to be in for a hard time. I fancied Enterprise Drive again, I do so like that ride, and off we went down through Wyongah to Jensen Road. On the way Cindy mentioned that she had an osteopath appointment and needed to be back at her car at eleven o'clock, so a Plan B was developed for the three of us. We would all ride down to Enterprise Drive using Wyong Road, Chittaway, Bill would ride home from there (he used a train from Gosford to Wyong for the trip up), and Cindy and I would just ride straight back to Gorokan. She doesn't know her way around up here, and neither does Bill, so we had to put him on Enterprise Drive and I had to take Cindy back.
We kept up a good pace on the way down, into a 15 knot southerly, and flew back with the tail-wind. I left Cindy at Marks Road, I figured she couldn't get lost from there, while I went home, arriving there at 11.00am. As John says, a quick ride is a good ride, and a good workout as well. It was 18°C and sunny, so nice!
Danny
Barry led today's ride out of Gorokan with 21 of us in tow. We called in at his place for his drink bottles which he had forgotten, followed immediately by a flat tyre for small Paul which turned in to a major drama. Four tubes later and they were on their way, while the rest of us had proceeded to the Wyong toilets via Jensen Road and Pollock Avenue. I still didn't have the keys (I have them now), but luckily the disabled door was unlocked so we all used that one.
There were major construction works at the first lights in Tuggerah Straight so we rode around to Gavenlock Road to try our chances with the heavy traffic there. We got off the road near Macca's but struck trouble with cars exiting the fast-food shops. The later riders just came straight down the road and crossed without any problems. From there we rode up that nasty hill at Kangy Angy towards Palmdale. It's quite a good ride through there and we re-grouped at the nursery at Ourimbah before heading off to Enterprise Drive. This was fun, with Ric at the front sitting on 35 then 40kmh, with me tucked in behind him, and Linda behind me, for a fast spin down to Hereford Road. Our group must have been strung out over several kilometres, but we all eventually made it to the end of Enterprise Drive. From there back to Tuggerah where Ric, John VDK and I went along the bike path, while Pedro took the others back around Gavenlock. We three got straight through the construction works as the cars had to wait at the lights anyway. The others made it past Gavenlock and we all toddled off to Tacoma for lunch. Ric went to the cake shop at Wyong for buns for lunch.
Jill arrived at the footy ground with tea and coffee, thanks Jill, and Sue and Doug were there as well after being detained on other duties. After lunch we all rode back to base, thanks to all who helped.
A great ride for us all on a beautiful autumn day!
Danny
PS Some more piccies from Canberra - Boston Bill's photos are here.
With a start at Newcastle at 10.15am, we all piled into the train to there from various stations, me from Wyee at 0915am.
On arrival at Newc, we found that Paul M had missed the train and was driving up, having discovered he had left his bike shoes at home and had to go back for them. If you remember a couple of years ago, I did a similar thing and had to buy new shoes at Belmont! Anyway, he wasn't that far behind us, so we had coffee at a nice café in Newc till Paul arrived.
He then led the eleven of us through the back streets of Hamilton and Broadmeadow to Adamstown where we began the ride down Fernleigh Track to Belmont. At Belmont we realised we had lost Michael somewhere. We tried to ring him without luck and couldn't find him anywhere. We had seen him ride off the track onto the road but never saw him again. As it happens, he was following the wrong riders and finished up going up some steep hill towards Redhead and miles away from us. He made his way across to Charlestown somehow (he doesn't know the area at all) and finished up opposite MacDonald's so we caught up with him again by pure chance.
After lunch and our second drink at a shop for the morning, we headed back towards Kotara through streets that were a mystery to most of us. We finally came out near the Adamstown rail and rode towards Wickham (I looked it up) where someone had a puncture. While we were waiting, with the time about 2.50pm, Ian rang Anne and mentioned the next train which was leaving soon. As we were not far from Broadmeadow Rail, I opted to go straight there and catch it. Which I did and had a smooth run straight back to Wyee where my Pajero was patiently waiting for me. The rest of them however finally caught the next train which had dodgy wheels and finally ground to a halt at Fassifern. There they disembarked and waited for the next train, an hour later again. So while I got home at a reasonable time of 3.50pm, the rest of the crew got home in the dark around 6.00pm.
A nice ride though with nice people! Thanks to Paul for the interesting route.
Danny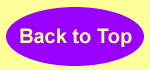 After driving down on Saturday we checked in to the Aussie Settler (my wife calls it the Aussie Battler) motel then checked in with other campers in the c/van pk. Had dinner with my twin nieces and one's husband and two little boys in Kingston, not far away in ACT.
Sunday, 24 riders led by Peter rode to Canberra for a fig.8 loop-the-lake of Lake Burley Griffin (LBG). It happened to be a special day for running and cycling around the lake so there were plenty of hazards in the form of slow runners and riders, plus some super-fast riders who had no place on such a busy track.
Weather was perfect, as it was for the rest of the week. We lunched near the carillion where Sue, Marie and Anne set up the coffee/tea stuff. It's 7 kms from Queanbeyan (Qbn) to Canberra (Cba) which adds 14 kms to every trip we make. The bike track is quite steep at the Qbn end going out but downhill on the way back.
Peter maintained a sedate pace as we had a few slower riders whom we had to look after. Not a strenuous day but a good 50km for starters. In the evening we had a happy hour which wound down after 6.30pm as it started to get cold (the only cold weather).
On Monday Pete led us back to Cba along Canberra Ave then across towards the airport, along Pialligo Ave and towards Duntroon and the war memorial. Continuing north for miles we finished up on Gunghalin Ave and into the boondocks where all the infrastructure like road and parking spaces was in place, but there were no houses or anything. Even where there were plenty of houses and office buildings there were no trees. Looked like the latest from the Belarus 5 year plan. As we passed a golf course we saw a flock of sulphur-crested cockatoos in a tree. One of the cockies was stuck in the tree hanging by a wing and was unable to free itself. First Nigel then Boston Bill climbed over the fence and into the tree to try and free the bird. Ex-fireman Bill managed to climb higher and onto the branch,. lowering it to where Margaret, sitting on someone's shoulders, could reach the bird and free it. It flopped around on the grass flapping its wings but couldn't get airborne, so we just stuck it on a forked stick and lent it up against the tree where it sat till we left. I think it would eventually recover and fly away to join its mates in happy cocky land.
We eventually found our way back south to Belconnen where we had lunch, again with assistance from Sue and her dedicated team. After lunch we headed for LBG which wasn't that far away as we had already started heading south before lunch. We met up with LBG and continued along the north side where we enjoyed a cold shower from the waterspout. We finally reached home after riding 75km, and not a moment too soon.
Tuesday 9 August - Peter again led us up the bike path to Canberra, this time sticking to the south side, past Manuka and Wentworth Avenue. Following the lake edge to Yarralumla then into the bush for miles, all on bike paths, towards Woden, we followed our intrepid leader without question, even when none of us knew where we were. With the help of John D's Google Earth app we always found our way back to the correct path. We had lunch at Woden or somewhere, again lubricated by Team Sue, this time helped by Paul as well. From there we found our way to the Monaro Hwy, riding along the edge of the hwy all the way to Qbn, via Lanyon Drive to the middle of town.
Wednesday is a rest day, when I found the time to write this report. Most people are doing their own activities today, apart from a few (10) dedicated riders who rode to Bungendore return (82km). Marie and I went first to the War Museum, then back to Manuka for a fancy lunch. In the afternoon we visited the National Portrait Gallery which we also found very enjoyable. For dinner we found a Turkish restaurant in Queanbeyan where we ate a selection of middle-eastern food. That's what you do on your day off!
On Thursday a group of riders, about 18, set off straight up Canberra Ave to Lanyon Ave, uphill all the way, to Monaro Hwy, then further uphill till we were stopped by a flat tyre. We finished up with eleven flats for the day. Warwick kept going and we didn't see him again till lunchtime. I followed him to Isabella Ave where I waited for the others. Richard and Pam arrived and rode across the hwy and into Isabella but they were wrong too. At least they waited and backtracked to recover their position with the group. The weather continued to be perfect for the whole week, with sun and warmth (18-26C) and no wind to speak of.
Sue and her team met us again near Woden with drinks and birthday cake for Paul's birthday. After lunch we rode back along bike paths to Scrivener Dam and Yarralumla, where we realised that we had ridden only 43km, not even as much as a trip around Tuggerah Lake at home. While we were riding home along some bike path, a car full of young hoons started abusing us, screaming out obscenities and threats. A little further along we drove through a park with picnic area and there were the culprits standing around their car, looking sheepish and quiet. They had planned to continue their assault but when they saw us up close they had a change of heart, as all our big guys were at the front. They acknowledged their part and turned out to be what looked like a pack of teenaged schoolkids. Little shits!
By the time we arrived home we had covered about 60km but it took us about 5.5 hours because of the flat tyres. We all met again at 6.00pm for tea at the Leagues Club, welcoming Kee and Mandy, and all the other non-riders like Anna and Carmen with Nigel. It took about 40 minutes to get served but the food was quick and very nice so it was a great night of fun and debauchery for all.
Friday 12 April - Set off at 9.00am for Canberra but only got quarter of the way up the bike path before disaster struck. John got 3 punctures simultaneously, one in the front and 2 in the back. While we were waiting for these to be fixed I had another look at my rear tyre which copped a skid on Sunday, taking off the top 3 layers on an oval 5cmX1.5cm patch of the tyre. It now looked bigger and had started to bulge at the sides, leaving about 2 hours use before blowing I reckon! I thought back to my trip down the hill the previous evening hitting 55kmh on a narrow path. Doesn't bear thinking about! So I asked Pedro to take us to the nearest bike shop for a new tyre. Pushy's is a huge warehouse in Newcastle Street so we all piled in buying tubes and stuff while I found a suitable tyre. I settled on a Marathon Plus at $65, which the staff fitted for me plus a new tube, guaranteed never to puncture.
We then continued north, having taken one and a half hours to cover the first 7 km. We were passed by a very fit young girl in a skimpy outfit. We caught up to her later, and she took off again, but went down past the museum and had to pass us again. This time I caught up to her and chatted. She was very impressed at our efforts, and our age. She stopped with me at our turn-off so everyone could meet her. She worked for the AFP. Sadly I forgot to get her name or a picture so you will have to imagine this nymph-like sprite. We continued up to Belconnen where we were met by our team for lunch, thanks Team!
After lunch we headed back south, despite a university having been built over our bike path, and after several false starts we managed to get back on track. Pedro led us on a merry chase where we appeared to be totally lost, but suddenly there we were at the War Museum! Good on you Pedro! Back along Pialligo Avenue along the back way to Qbn and home. Thank you Peter! At Happy Hour at 5pm we presented Peter and Sue with greeting cards signed by all of us, and speeches were made praising the two, and their rear-gunning mates for all their work.
I went with Marie to our nieces' place for tea and a good chat. Next morning, Saturday, we all packed up and went home. I also managed a visit to Marie's son at Kings Park for 2.5 hours so didn't get home till 5.30pm, then had to do the week's shopping as we had nothing to eat. Marie loved the holiday and so did those of us who actually rode - fantastic experience! Photos are here.
Danny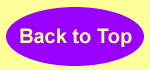 Five riders today – Merle, Anne, Clarrie (with his new bike), Graham & Sharon. As it was only Sharon's 3rd time on the bike we headed off towards Budgewoi on the cycleway. Graham & Sharon then left us for coffee at the Glass Dome and we continued across to Elizabeth Bay and into the bottom gates of the SRA. There was a light drizzle on the way but not enough to wet us. We returned the same way making a nice leisurely 22 kms and a good try-out for Clarrie's new bike.
Anne.
Friday ride looked grim with rain spitting, but it cleared to 24°C, with a 5 knot Southerly breeze till noon, then Northerly, so a headwind all ride long.
Six riders - Danny, John D, Doug, Richard, Boston Bill and Pedro - rode down to Wyong via Jensen and Pollock Avenue. Unlocked the toilet and left the key in the gate. Luckily some council workers found it and rang the number on the tag! They will drop it in the letter-box for us.
From Tuggerah we rode down to Ourimbah same as last week, then via Enterprise Drive to an industrial estate on Enterprise where we looked at club shirts. Then as the weather got warmer we skedaddled along to The Entrance where we had coffee at the Pizza/Pasta shop. As they don't split the bill we won't be going there again! Back up WilBar Drive and home by 1.30pm - just in time for lunch (I had to make it). Average speed 23 something kmh so a good workout for me as I hadn't ridden since last Friday, what with the rain and everything.
Danny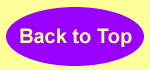 If you see this bike or hear anything about it, call Bruce on 02 49469143.
Amazingly for Good Friday there were five heathens at the start of this ride - Cindy, Ric, Richard, Nigel and Danny. This is the first cooler day for weeks, maybe since last winter, only reaching 24°C. We just cycled around Tuggerah Lake counter-clockwise, with a detour to Kangy Angy and Ourimbah, Burns Road.
We did get passed by about 15 riders from a group while we were resting before Burns Road. When we set off again, they were all resting around the next corner! Being a younger group, except for me and Richard, we kept up a cracking pace, averaging 25kmh for the day! Along Enterprise Drive we sat on 38-40kmh for the whole length of it. Cindy got her 2nd puncture in 3 days, and Ric was the gentleman this time. Hopefully Cindy will know enough if she is on her own with a flat. Cindy doesn't have the interweb thingy so I can write what I like here.
DCE café was shut for the Holy Day but we found a good place just nearby - the pizza and pasta shop. No waiting and plenty of cover outside! Richard went home at this point. It tried to rain while we were in the gazebo but it failed. Cindy went straight home after it was pointed out that she had no spare tubes left, and that she couldn't fix a flat anyway (after coffee of course!). The last three of us took off up WilBar Drive at a blistering pace (I sat behind Ric all the way, same as I did on enterprise drive) and said our goodbyes at the cemetery, as one does.
I don't know how long I can keep this up! Great day but!
Danny
Thirty riders assembled at the carpark at the bottom of the Fernleigh Track, but then we rode back through Belmont to Lake Macquarie. After a brief stop there we headed up past the Belmont Hospital to Warners Bay and beyond. At Speers Point we turned right and rode up to Glendale and the bike path to Wallsend. Lunch at Jesmond where two helpful ladies brought the morning tea and cakes.
With such a large contingent our leader Pedro had to make sure nobody got lost. He kept us all together, with Doug bringing up the rear. We had a great race down Fernleigh Track, arriving exhausted in the 30°C heat.
Nigel had ridden from home at Noraville to the start, and planned to ride home on this hot day. We could have taken him in the Pajero, but he insisted on riding the whole 125km. He left us at the bottom of the track while we were still greeting the last of the group, and we expected to pass him after Swansea, but we couldn't believe it when we saw him again at Nords Wharf. Ric was behind us and saw him at Lake Munmorah! From Belmont to Munmorah while we packed up and drove there! Fantastic effort!
While John D was in John Hunter Hospital, looking for Col, he saw Michaela, the Angel of Mercy, from Pedro's fall at Croudace Bay. She remembered the club name and found the report and her picture with me there on 15 Feb, at the end of this page.
Such an enjoyable ride of about 50 km!
Danny
Monday 25/8 - Amazingly, Col is home again, though he will be required to attend as an outpatient at the hospital for some time yet.
Doug, John and Mike have just been to see Col at the hospital (Sunday afternoon). He is in good spirits, sitting in a chair or walking around. While there is much follow-up work to be done, the 5 hour op yesterday has re-built most of Col's face. Everything is back in place. He could be going home by Wednesday. He will be unable to ride for 6 months, but will be able to bring our tea and coffee. Col's wife, Jan, is amazing in her stoicism and adaptability. She is a treasure! Col will need much follow-up work and tests, we will just have to wait and see how he goes.
Danny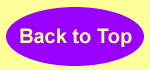 Another very warm sunny day, no wind, for ten riders departing Gosford at 0900 for Brooklyn. The Toukley contingent of five arrived by train minutes before, thus saving the day from poor attendance.
Paul M led the ride with Doug taking the rear position. Up Kariong hill for starters, then along the old highway towards Moonee Moonee Creek. It's already quite a warm day and getting hotter. Motorbikes are everywhere, and a team of Subaru drivers make a frightening sight all racing along together mixed with motorbikes - every car is too close to the one in front, like it's a race, scary!
There are also many cyclists like us, so it's a day for watching out for yourself and everyone else! The highway is closed south of Brooklyn, due to a fatal motorbike accident at Mt Cowan. At the top of the Moonee hill we have covered a lot of the big hills, but have only travelled 15km, so a long way to go yet.
We crossed the river on the old bridge, using the footpath, so kept clear of the cars on the one-way-at-a-time road. A beautiful cold drink, or hot coffee, at our favorite café, then on the 12.45pm train back to familiar territory. The other riders today were John D, Roy P, Cindy, Annie S, Pedro, me, Richard and Fred Scott. With the ride to the station and back, the distance varied from 50 to 75km for John and Pete. Hot (30°C) but fun!
Danny
Friday Coasters Report - 22nd March, 2013.
Five Coasters (Karen, Carol, Margaret, Anne and Mike) decided to ride north into the wind. We rode to Chain Valley Bay via Budgewoi cycleway and Doyalson, then Mike offered to lead us a different way. This took us along Rutleys Road, first right down past the power station, along a gravel track with a few puddles and some soft sand requiring a bit of walking, and coming out at the lake end of Tall Timbers Road – always great to ride somewhere new. We then followed the usual route along the cycleway turning off at Carters Road, back through Munmorah, Elizabeth Bay, a short cycleway in the back streets of Budgewoi and stopping for coffee at Lakes Surf Club.
Beautiful weather and thanks to everyone for a great ride.
Anne.

Thanks Anne! Her report was received before we even got home!
Skylarkers report: As I got to the venue (Fish Co-op), John was on the phone. Col had an accident on his way here. In Evans Road at the Child Care Center, some drongo has opened his car door into Col's face. We arrived some 20 minutes later and the police were interviewing witnesses and the offender. A sheet was on the roadway, covered in blood. Col was on his way to the John Hunter Hospital in an ambulance. John and Doug took Col's bike (it's history!) and his effects home then drove to Col's place to pick up Jan and take her to the hospital in Newcastle. Col is due to have his first operation tonight at 6.00pm. His face took the full force of the collision with the door, needless to say there are broken bones. The car door is also busted. Doug and John spent most of the day at the hospital, with Jan and her daughters and grandkids.
That left me, Nigel and Cindy to ponder our fortunes. We decided to try and catch up to the Coasters, but even though we went the right way, we never saw them. So we kept going north into the wind, changing our mind at each leg on how much further we would go. Eventually, as I felt stronger, we decided on Swansea. I did suggest, as a joke, the John Hunter hospital, but had to argue strongly against this as Cindy especially began to plan the rest of the ride. A drink at Macca's then back home along the highway. I did see a towel on the road, but didn't have the strength to stop and pick it up.
Up past the speed camera Cindy had a puncture. She's such a naive little thing she didn't even know how to take the back wheel out. Luckily Nigel was able to demonstrate all the steps in getting the wheel off and fixing the flat. Except that as he was pumping the tyre up, he broke off the valve in the pump connection. We couldn't get the wheel back on until we let it down a bit then had to take it off and put on Nigel's tube. While we were wrestling with this, a car pulled up next to our little shady spot and the pregnant driver and her mum began complaining about this towel they had run over and which was wrapped around the tailshaft, with smoke and noise. We couldn't see anything until the car was moved to a less grassy spot. Then Nigel crawled under the car to try to clear the towel (wished I'd stopped when I saw it!). He couldn't pull it all away, but the lady's friend was on his way from Swansea with a jack and a pair of scissors to the rescue.
We finally resumed our southward journey, but not with the tailwind we expected. See the Seabreeze ® graph for the story of the wind.

Cindy and Nigel went home via Lizzie Bay Drive (about 100km for her from Forresters) while I rode on down the highway to my place at Lake Haven, very glad to have survived this day. We will keep you informed with the latest news on Col here. By-the-way, in addition to the strong wind, the temperature was 32°C.
Danny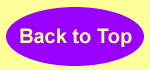 Eazy Riders 20th March: Today seven riders enjoyed a thirty km return trip for lunch at Elizabeth Bay Park with a few deviations on the way out. We were joined at lunch by the rest of the club who had been on a longer ride.
After lunch President Warwick called for an informal chat during which there was discussion about the rides and Don caused a stir when he used a Spoonerism and referred to the ride leaders as "lide readers". Not as bad as The Reverend Spooner who is reputed during a visit by Queen Victoria to have proposed the toast to "the queer old Dean".
The return ride was made easier by a tail wind and we would have all been home about 2:00pm.
Don
Report on the CCTCC weekend ride from Dungog to Newcastle - March 15 - 17.
We arrived at Tuggerah station soaking wet and just in time to catch our train only to find it was delayed 40 minutes by a goods train. This meant we missed our connection at Hamilton and arrived at Dungog God knows when. The stationmaster was a bit sympathetic however, and after a long mysterious phone call said that if we could get to Maitland something might be done.
At Maitland finally were Linda, Lyn, Pam and Richard, all very suprised to find a maxi-taxi waiting for us. We travelled the last hour to Dungog in a limo supplied by City Rail which took us straight to the pub which we had all booked. We all felt like rock-stars!
We met Pedro who had ridden from home to Newcastle, Ian and Anne. Sue and Steve arrived later. We enjoyed Happy Hour with free freshly-baked pizzas back at our pub. Things were definitely improving.
A pea-soup fog greeted us on Saturday morning but no rain. We made our way to Clarence Town for coffee and pastries at lunch at the bakery. By then the weather had cleared to a great day for riding.
We dined together at the Junction Pub at Raymond Terrace and all enjoyed the trivia competition and prizes organised by Sue and Steve. Sunday morning we set out for an easy ride along the Grahamstown cycle paths to Stockton ferry but ran into a 50 knot southerly which made it a very hard ride. My heroic idea of riding home from Newcastle was a distant memory. The Saturday and Sunday rides totalled about 110km.
We all enjoyed the weekend and are particularly grateful to Anne and Ian for their meticulous planning of the ride route; to Steve and Sue for the trivia fun. Linda, Lyn, Pedro and Pam were terrific company in all weathers. We are looking forward to the next challenging away rides.
Danny's roving reporter,
Richard
On a day designed to bring cyclists out to ride, thirty-one riders left the co-op for Budgewoi where we picked up three more. At Chain Valley Bay North we collected another rider making a total of 35 riders for the day. Sadly, Barry had to go home at Budgewoi on his new Giant all-fibre bike with a sore back. With 8 Eazy-riders we had 43 riders for the day! A record for this club, surely!
So from Budgie we rode to San Remo where we took Highview Avenue past Camp Breakaway, up to Doyalson and Tall Timbers Road. Our leader, Pedro, took us then across to Blue Wren Drive and down the SRA lookout hill to Elizabeth Bay where we met the Eazyguys having their lunch. A couple of the Eazy Riders have come back to the big group after we promised not to leave them behind. Our President gave us a talk and we got an update on Marshall's condition, which after having an operation on his leg to remove plates and pins should improve .
After lunch we rode down to Budgewoi where we lost a few riders who went home, and along bike paths to the cemetery at Noraville where we split up losing more riders who also hived off for their houses.
A very good ride with a large group of disciplined riders! Chris and Irene's photos are here.
Danny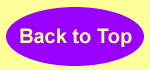 While the temperature may have been warmish, it still rained all morning, although lightly. Seven riders gathered at the Co-op - Danny, Doug, Col, Chris and Irene (on the tandem), Nigel and Cindy. Most of us did Wednesday's tough ride to Dooralong, but we were ready to build on that experience.
We decided on a c/n of Tuggerah Lake, with trimmings, so we headed off down to Wyong, veering off the accepted path to ride the length of Jensen Road, then down Pollock Avenue to the toilets. Still raining, but we rode down to Tuggerah, where Chris and Irene got a flat. This was soon fixed, so up and over Kangy Angy and down the highway to Ourimbah. You can see from the trip data that we kept up a good pace, for a wet day, and we covered the Enterprise Drive section in good time, pausing only to have a lecture from a dopey bitch in Chittaway about who did what at the roundabout. Der!!
Cindy's plans for a carefree day with her mates were undone by a last-minute phone call, requiring her to be at work at 11.30am. So she took off at some point, while the rest of us kept up the pace all the way to The Entrance, where we partook of coffee and not much else. It was raining pretty heavily by this stage, so we kept under the umbrella, with another group of cyclists who were on their way back to Chittaway. Despite the rain, we kept up a good pace going up WilBar Drive, to finish the ride soaking wet, but happy. Well done all of us!
Danny
Click on these little pics for some big ones:
A bit warmer today - 28°C at my place, probably hotter inland, a N-NE breeze of up to 10 knots. Twenty-nine riders started today - not that many finished. Owing to the lack of riders who knew the way, I was left with the task of leading the ride. Mike was my sweep.
We rode along The Corso and up Chelmsford Road East to Moala Pde where it took us 5 minutes to get across the Pacific Highway. Shortly after that Jill had some problem with her bike, so she and Trevor went home. Down through the wetlands to Sparks Road where we rode up the available tracks to the lights at Minnesota Road. With that many riders, it takes a while to do anything, but somehow we got across the road and headed up towards Hue Hue Road.
We kept stopping to allow catch-ups, then Nigel copped a puncture, but most of us kept going to Jilliby Road. We waited there for everyone, then when we were all together, off we rode up Jilliby Road, not stopping for anything till we reached the community hall. This was a bit of a long stretch, but there was nowhere else to go so, with Heinz and John VDK pushing me all the way, I didn't stop till we reached the hall. Doug and Sue were waiting for us with tea/coffee and snacks which were much appreciated.
I was quite spent and kept a dignified pace back to Wyong, where Bill continued his journey to Gosford. After locking the toilet at Wyong after everybody else had gone, I couldn't catch them. Luckily they didn't take the shortcut up Braithwaite Road, so I caught them up at Jensen Road, though we were scattered all along the road. I left them at the roundabout. I hope everyone made it back OK, haven't heard anything yet! I failed to check the distance, but I reckon it was longer than the 55km ordained. An excellent ride for this group! I don't know how they managed to finish it. No choice I suppose! Well done everyone!
Danny
Check here for photos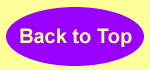 Eazy Riders 13th March. The day started with one of our regular rides to Warnervale station. Eleven riders started from Gorokan and we were joined by David Davies at Lake Haven, good to see David back riding as he has missed earlier rides due to poor health.
Good to welcome new rider Denise who came for a second ride after buying a new bike. There are now three new bikes in the group this year. Following our usual route using cycleways where possible we were soon at Warnervale and decided to try the new track from Warnervale to Lucca Road, North Wyong, built by the land holder. Although only gravel it was well graded and we soon covered the two km and returned the same way. Access is a little difficult as the gates have a limited opening but can be passed with care. Lunch was at Warnies Café with coffees popular and also a few purchased meals.
The return trip was along Warnervale and Louisiana Roads and crossing the Highway at the Hospital lights for back roads to Gorokan.
Don
PS With 11 riders here, and 29 at the regular ride, we had 40 riders on the road today - well done!
The day we have been waiting for for months - the mighty 86km ride around Lake Macquarie! Nineteen riders from our club participated, as well as about 2000 other riders of all ages. It must be mentioned that Jetts Gym at San Remo sponsored our club (TDCC) to the tune of $300 towards the entry fee. Thanks Jetts! And thanks Col for organising this! For his efforts Col copped a flat tyre at the finish line!
The weather was sunny, some clouds, a less-than 5 knot NE breeze and temperature the usual, for this week, 27°C, though it was fairly cool at sunrise.
Peter Holt started at 06.25am and finished before anyone else, though Nigel and Wayne were just behind him. Most of our group started at 07.10am and finished about 11 o'clock. Needless to say, the hills from Toronto to Morisset are still there, and are still a big pain in the legs!
We enjoyed the break at Morisset where we scoffed some muffins and hot coffee, which was greatly appreciated. Because we left 20 minutes before the official start time, we suffered a constant stream of faster riders whizzing past us nearly all day, but that's the nature of the ride. There are plenty of slower riders, so they probably think of us the same way, as our group passed hordes of riders, some of whom would have started at Morrie or Belmont. It's a lovely feeling to fly past some poor sod who's struggling, especially if they're wearing the latest club gear and are on racing-type bikes. It's all part of the day!
The water-stop at The Big Prawn was seen as only another way to waste time, so we continued on to Swansea and Belmont, where the best stop of the day is always set up - fresh fruit, grapes, watermelon, oranges, pears, and some beautiful looking peaches which were too hard for me to even bite! From there the last dash back to Speers Point including the only hill after Swansea - the Belmont Hospital Hill. That was very quickly dealt with and it was flat out to the finish.
It's a great atmosphere back at the park - everyone is elated at finishing the ride successfully! We get a Certificate of Achievement, a sausage sanger, and a ticket to the swimming pool, which I have never used before, but today we did and it was so delightful in the pool! A great day with so many other people doing the same thing - making a huge physical effort for charity and our own well-being. Hope I can keep doing this for many years! Col's photos are here.
Danny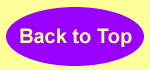 Seeing that we were due to ride the Loop-The-Lake on Sunday we thought we would make it an easy one today - Loop Tuggerah Lake! Just the five of us, Nigel, Doug, Richard, Col and me, off we went down WilBar Drive to The Entrance, passing the Coasters on the way, four ladies whom we know. I felt like joining them, as I was struggling on my old Mongoose and had trouble keeping up to these others speedy guys. The Giant was in the workshop having an overhaul - new cluster, chain rings, chain... $235 worth, but essential.
We didn't really stop till we got to Dave's Café at Wyong, where we enjoyed a nice cuppa and banana bread. To add some kays and vary the route, we continued along the Pacific Highway to Wattanobbi then rode up Lucca Road, North Wyong, to the Warnie's Bike Path which brought us out at, Warnie's! Back up Warnervale Road to the wetlands path and off to our homes. A good ride in the usual 27°C weather of this week.
Danny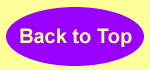 The Easy Riders cycling year is in full swing after a slow start, with the rides on 27th February and 6th March drawing 11 and 8 riders. The last ride started from Mackenzie Park at Budgewoi and proceeded through Lake Munmorah to Chain Valley Bay South then along Tall Timbers Road to the Pacific Highway and Doyalson lights.
Lunch was at San Remo at the outlet channel. The ride finished along the waterfront cycleway back to the start. By the time we reached the Pacific Highway 4 riders had left the ride to fulfil other appointments so only 3 riders completed the programmed ride.
Next week we will be back to the usual start from the vicinity of the Gorokan Fisherman's Co-op for a ride to Warnervale.
Don
Sunny, clouds, warm (up to 27°C), a faint breeze, thirty-one riders! What a club!
Unfortunately Clarrie found the hill in Marks Road too hard and decided to go back. The rest of us wended our way down to Wyong at a mild-mannered pace with me (Danny) as leader, and Col sweeping. Got him off my back anyway! This ride was different to our usual one, even the last Sunday ride went down to the lake at Chittaway, but today we kept on the path beside Wyong Road to Pindarri Ave in Berkeley Vale. Back up Lakedge Avenue to Bluebell Park for lunch. With fresh coffee from the café we enjoyed our lunch and celebrated Darryl's 71st birthday.
Back to Wyong by Church Road and Lake Road for more distance and variety, we sprinted up the Tuggerah Straight bike path, rather than detour via Gavenlock Road which was our programmed route, for time and safety reasons. We had lost time earlier with two flat tyres. Several riders hived off to their bases or the train leaving us with still over 20 riders. An enjoyable and social day!
Danny
After two days (seems longer!) of 25-35 knot SW winds and constant rain, I held little hope for a clear day today, but after talking with Ian on the phone we agreed to give it a go. So he and Annie turned up at Wyong, along with Paul Ardill and Doug, both of whom had ridden from home.
With the weather very threatening, we decided to do the ride as laid down and hope for the best. We rode down to South Tacoma where Anne and I both went down the track to the end of the river (that's what the ride is all about after all!) till we got to water on the track where Anne stopped, but, as leader I felt I had to go to all the way, and rode right to the end, but the water proved to be about 20cm deep, way over my shoes and pedals, so I had wet feet for the rest of the ride. Once they warmed up you couldn't feel it anyway.
After we came back from South Tacoma we pointed ourselves towards the Tuggerah Straight only to see a huge rainstorm in the south, with rain spitting on us. We rushed under the verandah of the Antiques shop and waited, but the rain never came - it blew away to the west in the prevailing ESE breeze. We all then continued down to Chittaway, via Lake road and Church Road, then towards the lake near the end of Chittaway Road. After a perfunctory gesture towards the end of the creek, we headed straight for the café once known as Scooters for our revival beverages. Drag your cursor over this image to see a bigger one:

With the weather improving we took a suggestion from Ian to go back along the lakeside bike path, where we found hundreds of metres of path under water. We just rode through this but got our feet wet in the process. We made it back to Wyong in sunshine, all dry except for the feet, very satisfied that we hadn't wussed out like so many other people, and had an enjoyable slow-paced ride together. Doug and Paul then rode home together, probably making about 60 and 80km respectively for them, and 40km for the other three.
Danny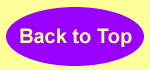 I turned up at the usual venue for this ride, but nobody else came, so I got back in my Pajero and drove home. The weather was awful, big southerly wind, and constant rain, see Seabreeze graph
I didn't tell you that last week, with the weather dominated by a strong northerly wind, and heavy showers, some crazies did turn up for the ride, viz. Mike and Nigel. John D drove down to check, and after sending the two riders off towards Wyong, drove back home where Annie told him to get on his bike, so he rode clockwise around Tuggerah Lake, meeting Mike and Nige at Chittaway. They had ridden down through Kangy Angy to Ourimbah and back to Chittaway via Enterprise Drive, so it's surprising they all met up. They survived a sprinkle before reaching The Entrance where they copped a couple of downpours, but found refuge in picnic and bus stop shelters. Pedalling against a 35 knot headwind John managed only 14kmh up Wilbar Drive at times. Anyway, well done, you sure showed us pikers up!
Danny
On a warm sunny day 30 cyclists assembled at the Peace Park for a ride up north. The temperature rose by lunchtime to 30°C, but a nice NE breeze of 10 knots kept us cool going north.
We rode through Budgewoi and up past Camp Breakaway to Doylo, then up to Tall Timbers Road where we took the loop through CVB up to Kanangra Road. At this point a large truck heading for Summerland Point came hurtling around the bend near the gravel access road (Link Road), saw all the bikes and hit the skids, literally! He left a skid mark 30 metres long but managed to keep the truck on course, luckily, as we were all lined up on both sides of the road.
Clarrie and Margaret made the decision not to ride the CVB/SRA section and made their way down to Budgewoi again where we met them later. The tail wind was welcome, and the breeze lifted to 15 knots. We were supposed to go to Birdie Beach but no shelter and hot weather ruled this out, and we headed for Jenny Dixon Reserve at Norah Head where we were met by Robyn with the tea and coffee and bikkies. Thanks Robyn!
Also thanks to John for leading the ride and Doug for covering our backs. Happy birthday was performed for Pam. Boston Bill had ridden up from East Gosford, and he headed back down WilBar Drive to home for a total of 115km. Pam and Richard also rode from home for about 80km.
Thanks to all for the record-breaking attendance and top day out with friends!
Danny
PS New calendars and the Canberra Ride Program now available. See Ride Calendar and Club Notices on the Navigation Bar above
After days of rain and wind up to 35 knots, today started beautifully with NE breezes to 15 knots, cloudy and warm. Later the clouds cleared and the temperature rose to over 30°C. Fourteen riders assembled at the river at Wyong bridge for an interesting ride around Budgewoi Lake, led competently by Melissa. Narelle brought up the rear in stoic fashion.
We headed towards Charmhaven first up Pollock Avenue, then via Johns Road to Wadalba and down to the highway to Minnesota Road. It looked open despite the Minnesota Road Closed notices, but when we got close we found a big gate across the road. So, back up the highway to Louisiana Road and along it to Warnervale Road. After some confusion due to road closed signs, we made it to Sparks Road which we crossed to use the lovely bike path through the wetlands.
After Arizona Road we headed towards the roundabout near Bunnings, Lake Haven, along Chelmsford Road. While stopping here for a re-group, Richard skidded in the sand and hit the deck banging his hip and filleting his elbow. Luckily we have qualified personnel and first aid gear, so we patched him up and stuck on any bits that had broken off. Never one to make a fuss, Richard was keen to keep going in the belief that riding his bike will fix anything that hurts.
We continued up the highway towards San Remo, crossed the bridge and used the bike paths to get to Budgewoi. At Buff Point Avenue eastern end, Richard and I continued on the terminating bike path to check out the new pedestrian bridge, while everyone else went around the road. Unfortunately there was no-one left in the main group who knew where they were going, so they all rode back up the hill along Buff Point Avenue, missing the turn into Woodlands Parkway. They soon realised their mistake and caught up with us two forward scouts, puzzled by how the others had got lost in 200 metres.
At Budgewoi Ian met up with us again and we all had morning tea at the fish and chip shop, which always has plenty of seating and breezy cover. Now with a tailwind we flew back along the road to Noraville, along the bike path to the cemetery and down to the lake. It was there I spied my mates sailing at the clubhouse, so that was the end of my ride. The others I can only assume made it safely back to Wyong, all bathed in persperation the same as I was. A nice little ride, thanks to everyone who was on it!
Danny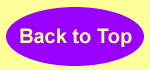 Thanks to Pedro for planning this interesting and different ride. Pity he couldn't be there! Still recovering from his injuries sustained last Friday when he hit the road quite hard at Croudace Bay. You should see the bruise on his hip! Anyway, Pete came up to Blackall Park later bringing the hot drinks and stuff.
So Doug led the ride with John D bringing up the rear - thanks chaps! After we picked up Annie S at Fassifern rail we numbered 26 riders, including a visitor Ted, a local who used to belong to the club. Members of the club who live up here seized the opportunity to join us, making a very large and jolly group. We soon knocked the cheer out of them with a series of steep hills around Bolton Point, leaving us wondering what the rest of the ride had in store, as we were promised hill in every section.
We headed north through Marmong Point and Boooragul, then at the Five Islands Road we ducked under the road and headed towards Teralba railway station. We crossed the railway line just north of the station and got onto Rhondda Road which took us to Wakefield Road, Wakefield, and we followed that road all the way down to Ryhope where we hit Cessnock Road. Many hills were climbed and descended, and the peleton was stretched to about 3km, with Doug, Col, Nigel and Lynne proving very hard to keep in sight. I was always well back, opting to pace myself for the long ride. As it turned out we only did about 45km but it seemed longer.
At Awaba Road, Awaba, we split the group as we knew there were 4 more big hills, so a few riders went straight back to Toronto from there, while the rest of us went the other way along Awaba Road, to join Wangi Road south of the town of Toronto. There was one big hill before we got to Wangi Road, then three more into Toronto, but, you know what? Nobody complained, just perservered and finished the ride proudly, in quite warm conditions. There was always a nice breeze from somewhere, as long as you kept moving.
Back at Blackall Park Pedro had the tea and coffee ready, but had forgotten the milk. An elderly couple having a quiet picnic gave us a litre of milk, so we made them honorary members, with all that entails (nothing really), so thanks very much to them for saving the day, or at least a trip to the shop. A very fine ride, in the planning and execution, and well done to everyone involved. Thanks for a wonderful day out!
Danny
About 12 riders on this perfect cycling day... 5-10 knots SE breeze, cloudy, temp about 24°C - blissful! Roy C led us up the winding Wyong River Valley to Yarramalong which we reached at 10.15am. Too early for lunch but a nice time for m/t.
While this is a very pleasant ride, there are many sections without any bike lane and where cars have to stay behind where necessary. Drivers seem patient and understanding, but you don't really know what they're thinking, could be seething! Anyway, we try and help by leaving car-gaps in a long row of cyclists, and waving them on when we have a clearer view, not recommended but.
It is so pleasant at the café with nice views and room for all of us. Paul M finally caught up with us at the end after being late. After a great ride back down to Wyong we all went home.
John, Doug and I all rode from home, so we travelled together back to Wyongah, giving me a total km of about 64, Doug about 68 and John 75. After Friday's ride to Warners Bay and last Wednesday, we have ridden about 230+km for the week. Include last Sunday and my total is 315 in 8 days. Melissa rode 200km in some competition yesterday, then bounced back to act as rear gunner for today's ride. Well done, Mel!
Danny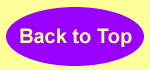 Five Coasters (Merle, Karen, Jill, Pam & Anne) started off from Picnic Point in light drizzly rain. We rode around to Toowoon Bay and back down to the cycleway at Long Jetty. There were a few puddles, a rainbow on the lake, drips from the trees and more light rain along the cycleway, but by the time we reached Chittaway, the rain had cleared. We did a loop into Tuggerah via Wyong Road cycleway and returned the back way, then along Lakedge Ave to Porters (formerly Scooters) for coffee and a chat. Back to Picnic Point where Trevor was still happily fishing in his kayak. A very enjoyable ride of about 35 km. Merle, Jill and Anne continued home along WBD - into a headwind.
Anne
Nine riders joined this trip at various points, including Chris and Irene on the tandem. Weather was suspect as it had been raining before we left home. Except for Boston Bill who left Gosford in clear skies and didn't bother bringing a jacket.
We set off at 8.05am and the rain stopped for us. It remained fine till we got past Swansea then it started to spit, then rained heavily during our transit through Belmont. We were pretty well soaked to the skin, especially Bill who didn't have a jacket. Richard didn't have much either, but we were all wet, but they were cold as well.
So conditions were pretty horrible coming into Eleebana and the road surface is dodgy too, so much so that Pedro, unused to the narrow tyres of his racer, caught his front tyre on a lip and hit the road. Some of us were well ahead at that stage, but a young lady stopped, or slowed down, to tell us that one of our number had come to grief. Pete landed pretty heavily, taking off a fair bit of skin, and hurt his hip, putting him into a state of shock.
Those of us ahead waited to find out where everyone was, and Boston Bill made the connection and gave us the awful news. Luckily, the first car to stop for Peter was a community nurse who administered First Aid and looked after the patient. Eventually Peter was able to ride back to the nearby BP servo where he waited for his wife Jean to come up from Noraville to pick him up. Meanwhile the nurse, who we now know is Michaela, took off with Pete's helmet in her car. The rest of us by then had made our way to Warners Bay where had had coffee and lunch.
Not knowing what was happening, we decided to ride back to the scene to find out, when Col and John turned up to tell us. We waited for them to have lunch and coffee then we decided to go back home via Belmont and Swansea, forgoing the pleasure of the Toronto and Morisset hills.
The rain had cleared by then so we had a pleasant ride back down the highway with a tail wind, but without the cooling breeze we enjoyed heading north. As we were riding back along Croudace Bay Road, someone in a car had pulled up ahead of us and was waving a helmet at us. It was The Angel of Mercy, Michaela, who had been driving around looking for us to return Pete's helmet, knowing that otherwise he was unlikely to ever see it again. She was not only an angel, but also gorgeous, with a husband who does tri-athlons so she had a soft spot for bikies. John has a photo of her here. Put your cursor on this thumbnail.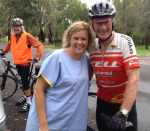 By this evening Peter's injuries resolved into skin off his right leg, from hip to ankle, especially his knee, skin off his right arm and elbow, and bruising to his hip and shoulder. He finished up sprawled over the road but luckily no cars were coming.
As we had already done half the ride before we turned around, we finished up riding at least 100km for the day, except for Peter. Don't worry, a few of us were contemplating catching the train back from Fassifern! Richard of course did an extra 30km. Top effort, everyone!
Danny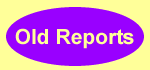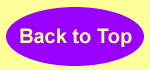 Home Page | What to bring | Where to find us | Ride Calendar | Eazy Rides | Photo Gallery