Tuggerah Lake from Toukley Bridge

Toukley and District Cycle Club Inc
Ride Reports and News
TDCC groups 1, 2 and 3, Skylarkers, Norah Head Coasters
Contributions invited - send to danny.oshea@bigpond.com
Navigation Bar








Scheduled rides, summer program:

Wednesday Ride TDCC:
Group 1 -Till the end of March - 8.30am. From 1 April - 9.00am Osborne Park, Peel St, Toukley
Group 2 Till the end of March - 9.00am at Osborne Park, Peel Street, Toukley. From 1 April - 9.30am.
Group 3 - Till the end of March - 9.00am at Osborne Park, Toukley. From 1 April - 9.30am.
Check ride calendar here for away rides or changes for each group.

Regular Friday Rides:
Skylarkers - Fridays at 8.30am, at Jenny Dixon Reserve, Norah Head, for a faster ride of 60-80km. Check FaceBook Group page here.
Norah Head Coasters – Meet at Jenny Dixon Reserve, Norah Head, cnr Bungary Road and Park St, 9.00am Fridays – moderate pace, 35-50 km. Please check here for out-of-town rides.
- Shortcut to our club group page, click here.
Report is here, and photos are here.
This report with photos and stories is here.
To see this message about new riding rules and venues, click here.
A good reference to safety, especially for kids, from a legal firm. Click here. Thanks to Conner and all the troop at Lake Jennings, somewhere in America.
Click here to see. Other people's stories and photos are on our TDCC Group page on FB here.
Click here for holiday brochure. Cowra 20 - 27 March 2021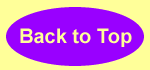 Reports -
Coasters at the substation, Pacific Hwy, Munmorah - 26 Feb 2021
A lovely sunny day for all of us. The Skylarkers set themselves an ambitious plan if they did indeed plan it, riding down WBD, through Batto Bay, Tumbi Umbi, Hansen Road, Leetes La, Berkeley Road, Enterprise Drive, Burnsie, OCR, Ffoots Road and back over Kangy Angy before finally stopping at RR for a coffee, so anti-clockwise for a change. John did about 71km and Tony about 90, a tough ride and well done youse guys.
The Norah Head Coasters boasted 25 riders today with fairly new guy Colin, old guy John L'E with a new compliant e-bike, well done John, and a new guy Hugh on his second attempt, this one successful. Chris was our manager and Doug and crew did the tail, thanks chaps.
With the destination Summerland Point, we rode down to Budgewoi, the whole of Lizzie Bay Dr and turned right into the Pacific Hwy. It was quite warm by this stage, but everybody was enjoying the ride. Up to Kanangra Drive and along there to Summerland Point. Rolf warned us about some damaged cable safety fence, which left a cable hanging right across a curve, very dangerous, so thanks for the warning, Rolf.
After a comfort stop at the toilets we continued along Cams Blvd back to Summerland Road, and up to Kanangra. At the highway we had a choice to either go down Blue Wren Drive to the Birdie Beach Road, or turn right at the hwy for the comfortable option to meet up again at Lizzie Bay then to coffee at Lakes Beach.
Col and I stayed on the highway at LBD so we could just go home. I was on my mussell bike, with the e-bike in for repairs, and Col was tired out as well. Col turned off at Roper Road, and I continued down to La Macchina for an iced coffee and an almond croissant, in case you're interested. My total ride was 50km, Chris did 73km and Hugh Sykes only managed 40 on the basic ride
Thanks everyone for coming. See more photos on our Group FB page here.
Danny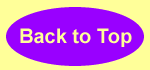 Cloudy day at Tuggerah Lake for Group 2 - 24 February 2021
Good turnup today, Group 1 had 7 riders, G2 had 20 and G3 had maybe 5.
Group 1 riders took a straightforward course today, out to Catherine Hill Bay, 52 to 72 km, good work guys and Kerrie.
Group 3 rode around Budgewoi Lake for a modest 24km, including in their number the famous Peter Bones, of whom we have seen little recently.
Which brings us to Group 2, 20 of us, led by James. He was very well-prepared, with copies of his itinerary to hand out to interested members. In a cloudy warm not-quite rainy condition we headed down to Toukley Bridge, into Mary Street, bypassing Molly's place (our black catty friend) down to Craigie Park for a wee stop. Then along the road to Prawn Beach Lane (love that name) for a spectacular view of the lake and a photo shoot. One photo see above.
After a regroup at the Award-winning Wyong Toilets we continued down to Tuggerah and took the rail subway to arrive at Lake Road/Church Road for a detour to Chittaway, meeting our friend Wayne on the way. Wayne rode with us to Batto Bay. Spitting rain at times it seemed we would get wet, which we did as we approached The Entrance. It rained quite steadily but we were so close to the CBD that we thought it not worth stopping to put on our jackets. Big disappointment at T/E CBD as our favorite café The Bite Club was not open, so we spread out among other coffee shops, on wet tables.
Heading back up WBD it started raining more, so I put my rain jacket on, lovely warm and dry, while Col perservered with his club shirt, so I would say by the time he got home, after 88km, he would have been soaked. Never-the-less, it was a good ride, enjoyable and sociable.
Danny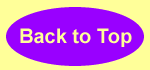 Our favourite rest spot - The Entrance lookout - 19 February 2021
Quite a warm morning, up to 27°C later, with an 10 knot easterly breeze slackening to 4 knots SE by noon. The Skylarkers took off up the SRA hill, back to Doyalson, Wyee Rd, Bushells Ridge, Hue Hue, St Johns Road, up Dicksons Road on Nigels Ride, back to Jilliby Road, Wyong, River Reflex for coffee etc for about 75km.
The Coasters, led by Christian, rode down WBD to The Entrance ((T/E), Toowoon Bay, Batto Bay and back to the Tuggerah Lake for a pleasant ride to T/E for coffee. Pedro led the bit through the backroads of Batto Bay.
Some of our group who dined away from us got an early start but they waited for us at the new bike path carpark. Poor old Keith A shredded his tyre on the last stretch and had to get a lift home from Darryl. My front tyre was going down, but I kept pumping CO2 into it to get me home. There were 18 of us, a good size group. Thanks everyone for coming, thanks to our leaders and sweeps, including Viv V. This report and some photos appear on our FaceBook Group Page, which has survived the FB massacre here.
Danny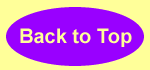 Garbage scow rounding the headland at Newcastle to pick up rubbish from moored ships - 17 February 2021
Group 1 - Several guys forming Group 1 rode from Peel Street, down WBD, around the lake to Chittaway, up Enterprise Drive, up Hidden Valley (OCR) and back via Ffoots Road and Palmdale, over Kangy Angy, back to Wyong and I daresay they had coffee at River Reflex before returning to their homes with about 80km dealt with.
Group 2/3 - An away ride today, with G3 joining Group 2 making 35 riders. We split them up, with the second half about 5 minutes behind Warwick's group, except for the trip back when they took a different route. Waz was our capable leader, with Doug our sweep, I think, leaving from the Belmont Rail carpark at the bottom of the Fernleigh Track (FT), and riding up to Nobbys Beach in Newcastle, with a few adventuresome types going all the way out to the end of the rocky point to take photos and get a sea-spray shower.
I rode this track on Sunday, so I left the e-bike at home and rode my mussel bike, and very happy with my performance. Our friend and member Marshall joined us for the northern section of our ride, nice to see you again, Marshall! No flats or prangs, well done y'all. Thanks for coming, everyone!
Danny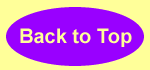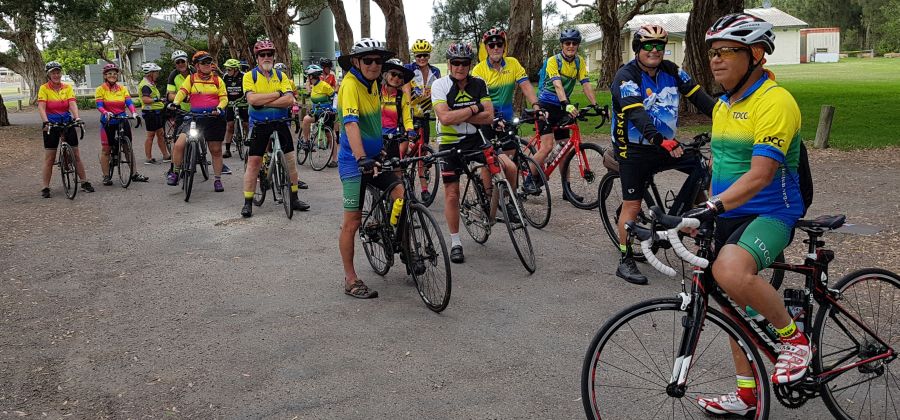 A warm cloudy day at Jenny Dixon Reserve. The Skylarkers had already gone, down WBD, onto the bike path on the south side of Tuggerah Lake to Chittaway Drive, Enterprise Dr, up OCR to Hidden Valley, back to Ffoots Road, Palmdale, Kangy Angy, Wyong, River Reflex for coffee and back to Norah Head, 80 - 102km (Tony) for the ride, average speed 26kmh - good work!
The Norah Head Coasters, to give us our full name, did a relatively easy ride, especially the 6 of us on e-bikes, up to Budgewoi, Lizzie Bay, up to the Pacific Hwy, right up to CVB Road and down to Josh Porter Reserve in CVBS. Rolf took a detour up the SRA Lookout road and we never saw him again. Apparently he misheard the briefing and waited for us up at Kanangra Drive, for too long, then went back to Charmy to the Secret Café, where he joined a select group of members for m/t.
After waiting for a few minutes for Rolf, the rest of us rode down to San Remo where we had our coffee at La Macchina.
Afterwards Christian (Marie Alain?) took the péloton back to JDR via Buff Point, while Barry and I rode back along Panorama and The Corso towards home. I completed 43km while the average was 38-40km.
A very pleasant ride with no dramas, thanks everyone (all 26) for coming, and thanks to Chris for leading and Jimbo for sweeping up.
Danny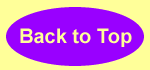 Group 1 - About 6 of them rode out to Gwandalan for a ride of 50km or so.
Group 2 - Barry led 24 of us on a circuit which included, in order, Toukley Bridge, Tuggerawong, Tacoma, Wyong (Pollock Ave), Wadalba, Minnesota Road, Warnervale Wetlands, Charmhaven, San Remo, Buff Point, and Budgewoi, for coffee at Lakes Beach.
Doug and James did the sweeping, but James had a set-back on the Marks Rd roller-coaster, getting a flat back tyre. Danny and a few others doubled back after he rang someone for help, and fixed the problem (a large glass crystal) before resuming the ride.
Next, onto the beautiful scenic cycleway along the clifftops of Tuggerah Lake. Barry took us, as he had promised, along the river road all the way to Hillcrest Avenue, but Chris and Azy weren't listening, and shot off ahead after the scenic path straight up Jensen Road and we never saw them again.
After a photo-shoot at the bottom of Hillcrest, I got a phone call from Chris asking where we were, so he said they would be waiting near the Wadalba shops.We then reached Jensen Road, down to Pollock and up to Johns Road, keeping a look-out for our wayward members on the way. All the way along Figtree Blvd and Minnesota, but my calls to Chris went unanswered. Through the Warnie Wetties, and up to the Pacific Hwy.
After an epic effort to get us all across the highway, Baz then took us all the way up the highway along the edge of the road including past the Charmy shops, a bit scary at times. By this time the weather had deteriorated, colder and light rain, so after we got to San Remo I decided to chicken out and go home, as I didn't fancy getting wet just in my club shirt. It spit rain all the way home, but apparently didn't rain on the ride. I still did 40km, but missed out on the coffee.
I haven't heard of any other news so it must be good. The distances covered were from 44km to 70 for Moonie and something enormous for Azy, riding from Batto Bay. Chris did ring me again as I was riding home, still loitering around Wadalba, so I have no idea what happened. There will be an enquiry in due course. Thanks everyone for coming.
Group 3 - Eight riders completed the Tuggerah lake circuit of 45 kms. Karen was back after a health-related break and a new rider named Colin joined us also. We just reached Bluebell Park as a rain shower passed over and we sat on milk crates under the shelter of shop awnings for coffee and nibbles. Karen had a puncture on the home stretch and a tricky sharp object removed from the tyre. A good steady ride under pleasant temperatures.
Jill
Danny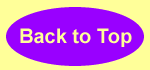 Quite a large group of Skylarkers took off early today to beat the heat, maybe ten of 'em, heading up to Budgewoi, Buff Point, Doyalson and Wyee to Morisset for a loop through Mandolong and Jilliby to Wyong, with m/t at River Reflex, for a total of 75 to 90km in the hot conditions.
The Coasters managed 18 riders, with Warwick at the helm, and Doug sweeping up. Hot and humid, but with a NE breeze of 12 knots at 0900 to blow us to The Entrance (T/E), increasing to 20 knots by noon to impede our journey home. No flats or falls so good on us!
After a break at Roberts St North T/E, we found the bike path by the lake, all the way to Blue Bell Park at Killarney Vale, doubling back by the back streets, then up to Toowoon Bay and down to T/E for coffee.
Then into the stiff headwind for the trip back up WBD and home. Much easier on my e-bike, sorry guys that I passed up WBD! All-in-all, a very pleasant Coasters ride with a basic distance of 45km, but longer for those who rode from home in the west, or north. 60km for me and Baz, and 70 for Moonie. Thanks for coming everyone, contributing to our physical and mental health. If we only knew how beneficial our cycling club was to us all...
Danny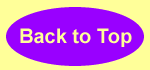 Cloudy breezy morning of about 21°C, no rain. We started from Jenny Dixon Reserve, Norah Head, instead of the usual Peel Street Toukley as a trial. At the meeting we were asked to vote on which would be the best start venue, but the vote was split 50/50, so a e-mail-in survey is under way.
Group 1 ride - Four riders did a very fast lap of Tuggerah Lake (27.7kmh average), Ric, Carl, Vic and Fred, so good effort those guys.
Group 2 and 3 riding together. A short ride so G3 came in with G2, giving us about 23 riders, though we lost a couple of those at Budgewoi as they had to go and prepare the hall for the AGM. James was leading on his e-bike, and Doug looked after the other end.
We had to take the old highway detour on the way past Lakes Beach, as there had been a serious crash right on the Lakes driveway, with a big 4WD wagon smashed to bits, and emergency vehicles everywhere, including a huge helicopter. Traffic was held up badly but we just cruised past the carnage.
Then a pleasant cruise up Lizzie Bay Drive to the Pacific Highway, turn left and ride all the way back to Doyalson and San Remo. People started peeling off at this stage to get home for a shower before driving to the Colongra Hall for the meetings. No coffee, except for a select group who went to the Secret Café in Charmhaven. Only 30km for me at this stage, after riding from home, so I did some extra laps of my back streets for a massive total of 34km. Some other keen riders did much further with extra trips to various places. We had nearly 3 hours before the meeting, to which not everyone was going anyway, so plenty of time to ride further.
No accidents or flats, nor any abusive drivers, if you don't count unnecessary horn-blowing. Thanks to the participants and organisers for your help.
Danny
Reports on the meetings at Colongra Hall may arrive soon.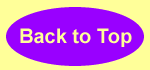 Yeah, nah, not a very nice day today. Cloudy, raining, breezy but not that cold. I fronted Jenny Dixon because of FOMO, and James was there, with his bike, firmly bolted to his car, with no intention of going anywhere. Rolf turned up on his bike, so best-in-class award for him. Soon Pedro, Mike, and Doug arrived so we planned a venue for morning coffee, while James went home for a doctor's apptmt.
Up to The General Store for coffee, where we sat playing with our phones most of the time, had some coffee, talked about the good old days and discussed the gearing on our bikes. Fascinating stuff! Then I went home and had breakfast.
Danny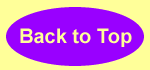 Conditions were less than ideal, with spitting rain all morning, and a brisk SSW breeze of 20-25 knots (50kmh), but quite warm, maybe 21°C or more. Group 1 was all ready to go, just the four of 'em, led by Carl. Wadalba, Sparks Road, Hue Hue, Dicksons Rd, Mandolong Rd, back down Jilliby to Wyong and coffee at RR. 74km.
Group 3 dissipated with Jill and Trevor coming with G2, led by Paul, backed up by Doug and Mike. We had a couple of new guys, keen but nowhere near ready for such a ride. At this stage it was a tail wind, but far from ideal conditions. I wanted to go home, but was shamed into joining the group, and I'm glad I did.
Out to Budgewoi then Lizzie Bay Drive to Lizzie Bay. The choice was, go up the SRA or use LBD and the highway, everyone meeting up at Kanagra Drive.
I chose the SRA as I had my e-bike, but I was the only one. I met the péloton at Kanangra as anticipated, several minutes ahead of them, even after taking photos near the Birdie Beach Lookout. We then rode to the firetrail gravel road, in not very good condition, down Mulloway and to Josh Porter Reserve for a pitstop.
After a brief stop we rode down the highway to Doyalson, then continued on the Motorway Link to Blue Haven Drive, round the back of BH to coffee at La Macchina Espresso, except for Doug, Mike and Keith A who continued on to the Charmy nursery café. We had been shedding riders at various points and were down to about 8 or 9 at m/t.
After a beautiful caffè we split up into the Peel Street and Buff Pointers, while Chris, Virginia and I headed straight down the highway to our homes, a bit further for Chris living in Wadalba. The Peel Street mob had a drama on the bike path near Ralph's place when Paul F got a flat, lost control and slammed into a railing, losing a fair bit of skin, thanks for the update James, spoiling our good record this year. Hope you're alright Paul!
Thanks for coming everyone, in such adverse conditions, you are legends! This report and some photos are on our FaceBook Group page here.
Danny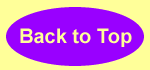 Twenty-one well-known faces appeared at Jenny Dixon Reserve, Norah Head, this morning, for a relaxed ride together up to Josh Porter Reserve at Chain Valley Bay South (CVBS), with Chris and Paul leading the way, and Doug and Mike looking after the tail-end. warm becoming hot, was the forecast, and it was true. No flat tyres or riders getting separated, nor any other dramas.
A well-disciplined ride group made its way up to Lizzie Bay Drive to Lake Munmorah the suburb, then straight across the highway into Carters Road and on the bike path to Josh Porter where we had a comfort stop. Comfy again, we rode down Tall Timbers Road (TTR) to Kingfisher Shores for a squiz, then back up TTR to the highway, then city-bound all the way to San Remo, where we piled into the Espresso Macchiato for coffee, and maybe a snack, in my case an Eggs Benny with smoked salmon, to keep me going till lunchtime. Some riders went elsewhere, like the Secret Café, or home.
By the time we left there, we were down to about 8 riders as everyone headed for home. Thanks for coming everyone, good to see you all again. It's been, what, 2 days. Thanks to the previously mentioned officials who kept us safe and motivated. My total distance was an astounding 38km.
Danny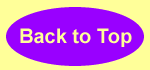 Group 1 - Four cyclists joined G1 for a favourite ride over Kangy Angy and down Enterprise Drive. No doubt m/t at RR.
I was planning to sook it out with Group 3 today, but they cancelled it, only Trevor and Jill were there. So I went with Group 2 on my e-bike for a big ride down to Tumbi Umbi. Paul and Pedro led the ride, down through The Entrance (T/E) CBD, up to Batto Bay and on via Cresthaven Avenue, with 16 of us present.
At one stage we stopped, looking for the sweep (Dougie and Mike) but they never arrived. I don't know this area much, but I rode back the way we had come looking for them, through a sports field and suburbs, going back about 3km before I found them fixing Rolf's flat tyre. Doug, Rolf and Mike had just about finished putting the tyre back on and in no time had the wheel back in and mounted up to ride on, when suddenly Rolf says, "Hang on! there's something wrong with the tyre", and jumps off again to examine it when BANG!! Shotgun goes off in our faces - tyre no longer on the rim and tube burst! So I left them to it and we never saw them again all day.
Back at the péloton we pushed off again, along Eastern Road and Tumbi Road, back to the lake, then wound our way back to T/E, looking forward to lunch at my favourite cafe at T/E CBD The Bite Club. Closed! Bugger! Coffee at the ice cream shop, quite nice, and at least we were all sitting close by.
We had lost a few by then, people going home early or getting lost, making our way back our back up WBD before heading home or to base. Finished up doing 63km, Chris did 69, and Virginia, who is on a mission to shame us all, did 91km for the day, with an early lap of Budgewoi lake followed by a visit to Pollock Ave.
We copped a little bit of rain near the start, but otherwise it was just a cool cloudy day, not cold - nice ride really. Thanks everyone for coming, and thanks to Paul, Pedro, Doug and Mike for helping out.
Danny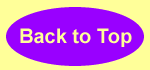 A warm humid cloudy day with the Skylarkers heading off to Hidden Valley, Ourimbah, either 8 or 9 if you count the camera operator - 80km.
The Coasters met as usual at Jenny Dixon Reserve (JDR) with 24 of us so a very good roll-up, forcing us to think about where we could accommodate so many people for morning tea. Waz picked The Entrance as a good place.
He set off down Wilfred Barrett Drive (WBD) with us all behind, but we didn't stay there for long, with several riders keen to be up the front. We eventually met up at the bus stop in Roberts street, North Entrance, but there were a few missing. Nicolette had suffered a glassy puncture just back up the road, and was having trouble fitting her new tyre on her new bike. Eventually she and her retinue of helpers made their way to a bike shop in Long Jetty and got it fixed. The rest of us rode through The Entrance CBD and up to Toowoon Bay before taking Swadling Ave down to the lake where we caught up with Nicolette and her staff.
We soon made it all the way to our favorite cafés near the merry-go-round and pelican feeder in T/E and enjoyed excellent service and food. Eventually we headed back to the bridge and up WBD. I had a head start as I always take the path from the toilets up to the bridge, while everyone else follows the leader on an easier but longer trek through the back streets. Some time after Magenta Graeme caught me after a brilliant effort (I was on my e-bike) and we never saw him again. Mike didn't wait for us at the toilets so was already at the New Bike Path Carpark where we collected the rest of the western suburbs riders and rode home across the Toukley Bridge.
The distance ridden today depended a lot on whether one had ridden from home, so the minimum was 30km and Col and Christian did a lot more. Thanks everyone for coming today. It's obvious that we all love riding together and seeing each other to keep fit and mentally healthy. Thanks Waz and me for leading and Doug for doing the Sweep.
Danny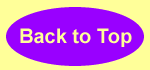 Another sunny warm day with a faint NE breeze. Group 1 with about 6 riders headed south through The Entrance, turning around at Wamberal and coming back via Berkeley Vale, for a total of 66 to 74km depending on where you started.
Group 2 had 19 riders, with Hugh leading for the first time. He had plenty of experienced hangers-on to tell him where he went wrong, usually for stopping in an unexpected place.
Our friendly cat, Molly, was unavailable today behind the Gorokan shops, so we kept going to Prawn Beach Lane for a scenic tour of the stunning lake shore, before continuing to Jensen Road and on to the Wyong toilets. After crossing on to the Tuggerah Straight bike path we didn't wait for those who missed the lights, instead waiting at the Tuggerah railway station for them.
Up over Kangy Angy and down the Pacific Highway to Burns Road, where we stopped while Hugh gave us further advice about getting through the single-lane tunnel at the end of Burns Road. Hugh had hoped to addess us again on Enterprise Drive, but there wasn't enough room, so we persuaded him to keep going, to Wyong Road, Church Road and Lake Road, through the secret tunnel behind the shopping centre and not stopping till we were back at Tuggerah Rail.
A pleasant ride then to River Reflections at Tacoma where we enjoyed a variety of hot and cold drinks, and a few ice creams. I had failed to launch my Strava till we were at Chittaway, so lost about 40km off my record. I'm gutted! Eventually I noticed Moonie and Virginia getting ready to go early, so seeing that we live near each other I joined them for an early getaway.
Ian and Ginnie let me lead till we got to MyRNA Road but I had slowed to a crawl by then, so I let Viginia go ahead and finished the ride at my own slow pace.
Doug was our Sweep all day, thanks Dougie, and thanks Hugh and everyone else for the wonderful ride. Maximum temp. was 29°C as forecast - very nice!
Danny
Group 3 - With Jill as leader, 8 riders headed along WBD and beautiful and busy coastal roads to Bateau Bay and choosing the shaded reserve for m/tea/snack. We left the lake cycleway to the tourists and returned to Peel St by the same route. No drawing pin punctures or problems. We averaged 18.6kph to the Bay but probably not the same on the return. Do we ever ride northward on WBD without a head wind? Jill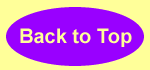 At least 6 Skylarkers turned up today for Nigel's Ride, which is Sparks Rd, Hue Hue, Holloway, Dicksons and Jilliby, back to River Reflections at Tacoma for a >60km ride.
Sixteen Coasters came to Jenny Dixon's on a cool and windy (SSE 15-25knots) day, but no rain. Nobody wanted to face the wind, so we headed west to avoid it, even the Skylarkers. Paul led the ride, down over the Toukley bridge, Marks Road, Jensen Road, and back up Pollock to Wadalba for coffee.
After coffee we split into 2 groups according to our shortest route home. Those who drove to JDR and the seaside citizens took Wahroongah Road back to Gorokan, and we westies, plus Linda, rode up Minnesota Road and Sparks Road towards Bunnings, Charmhaven. I went straight along Mataram Ave directly home. Thirty kms for me, Virginia managed 40 by taking many detours to build up her challenge total. We all had a good time, even if I did have my 4th puncture in 3 days (dodgy rim-tape), and pretty well avoided the nasty wind. Thanks for coming everyone.
Danny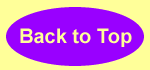 Absolutely perfect day for a local ride, sunny/cloudy, warm, 15knot SSE breeze hardly felt. Group 1, with 6 riders, did a loop around Budgewoi and Munmorah Lakes, then up to Summerland Point. Dave did his own ride around Tuggerah Lake. All about 60-70kms.
Group 3, 4 riders, were supposed to ride up to the SRA Lookout, but while we saw them push off, nothing further has been heard of them, not even a clue on Strava.
Group 2 meanwhile headed off to Toukley Bridge with about 15 riders, through Charmhaven and over the Wallarah Creek bridge and into Blue Haven. Paul and James had left 10 minutes earlier on their e-bikes and Strava showed them riding through Buff Point to San Remo, where we met them later. Warwick was our leader and Doug looked after the tail end.
Riding our usual loop through Blue Heaven along Roper Road, we crossed the Motorway Link, always an exciting time, with death stalking us as we crossed. Up to Doyalson then past Ruttleys Road all the way to Tall Timbers Road for a quick visit to Joshua Porters Reserve for a quick break and pitstop. We did have a flat past Ruttleys Rd with Paul's E-bike getting something nasty from a burnt-out car site. Soon fixed.
Chain Valley Bay South then North then up the gravel track to Kanagra Drive. Didn't see G1, too late I suspect. Back to the highway then down Blue Wren Drive to Birdie Beach Drive and down the big hill, better than going up it. Always exciting, at least the way I do it. Then to McKenzie Park at Budgewoi for lunch and coffee, BYO.
Did I mention that I came out to a flat in the morning? Fixed that and still made it in time. After lunch I found my back tyre flat again, so using my last tube I fixed it with Paul and James' help. Off they went but when I started I found the tyre down again. Bugger! No more tubes, too far to walk home (11km) so I resorted to the smartphone and got Pedro, climbing a hill on Wilfred Barrett Drive, who luckily for me stopped and took the call, then riding home getting his car and taking me home. Thanks Pedro!
Next morning I tried to fix the new flat, but couldn't find a leak. I'm beginning to suspect that there was no puncture, just a weak inflation effort with the CO2 bottle. So I've put it all back together and we'll see how it goes tomorrow on the Coasters ride. Went to the bike shop and bought a new tyre, 3 spare tubes, a rim tape, so I hope I've got all bases covered.
Everybody else finished the ride with about 48-50km A perfect day! Cheers
Danny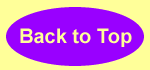 Today's weather had an ominous look about it from the moment we welcomed the New Year, lots of rains as we loaded our bikes for the trip to Jenny Dixon. On arrival at Jenny Dixon the rain kept coming, our gladiators decided to ride because this Summer looks like the rain is going to be part of the normal, sounds like Covid. We reasoned if we let a little bit of rain put of us, we would hardly ride in the next month or so.
After consultation between the riders present, we decided to do a loop of Canton Beach, then back to Aldi, then do a loop of Noraville including the Toukley Golf club, then go to Budgewoi via Noraville, then do a tour of Budgewoi suburbia to the end of Sunrise Avenue, followed by a loop around Budgewoi before returning to the Budgewoi Circle, followed by a trip to Elizabeth Bay then back to Jenny Dixon. Choice of Coffee stop was still up in the air as we prepared to leave Jenny Dixon.
Seven of our members turned up at Jenny Dixon, Mike for a chat, Peter H and Rolf with their bicycles pondering what to do, eventually James (Ride Manager), Nicolette, Hugh (Sweep) and John L, decided to ride.
John has not ridden with us for a while for various health reasons, and we are told he is most likely our oldest rider, a good effort as John caught the train from Woy-Woy to Wyong, then rode to Jenny Dixon, and had to do the same on the return journey, good effort John.
After settling on the above-mentioned route, we set off towards Canton Beach with curious holiday makers giving us the once-over, maybe thinking, what are these people doing, we just ignored their stares, and cycled on continually wiping rain drops from off glasses or from our eyes.
After getting to the end of the Canton Beach bike track, we did a U-turn, and headed back to Aldi via Crossingham St, and Evans road, we then followed the back roads beside the bushland leading to the Toukley Golf Club, lots of natural bushland to admire. On arrival at the Golf Club, we did a U turn at the entrance to the club. Nicolette did not want to get too close to the Club House after hearing stories about the Red Bellied black snake that lives near the Club House, apparently, we are told members are not allowed to interfere with the snake, it would be a game person who did, as the snake is a monster.
Shortly after leaving the Golf Club Nicolette had a mechanical problem, apparently a twig had caught in her front brake disk, and every time she braked it gave out a yell like a tortured soul. After removing the offending twig we took off towards Noraville, heading for Budgewoi for a comfort stop at Slade Park.
Luckily the breathalyser unit that was on Main Road Toukley had packed up and gone home, so we were not delayed by having to blow into whatever it is these days.
On arrival at Slade Park, we discovered that Nicolette was nowhere in sight. Unfortunately the rain on our rear vision mirrors had blocked our view of the riders behind us, thankfully after a short while Nicolette arrived at Slade Park just as we were setting out to look for her. My apologies Nicolette.
After leaving Slade Park we headed under the bridge to join up with Sunrise Avenue, after looking behind us for Hugh and John, we realised that we had lost sight of another rider. Hugh informed us that John had taken a wrong turn and kept going along the bike track towards San-Remo. Hugh tried to catch him and operated his loud horn on his bike to attract John, as John did not have his hearing aid in place, he did not hear Hugh's call. Hugh gave up the chase and eventually John realised his mistake and returned to the group, smiles all around we headed off along Sunrise Avenue to the village at the end of the road. We all had a laugh about our little problems today, someone mentioned the name John Cleese.
After doing a tour around the back streets of Halie and Budgewoi we returned to the Budgewoi circle where we then planned to have coffee on the way back from Elisabeth Bay, so with that in mind we set off towards the first round-a-bout at Lizzie Bay where we did a U turn, and returned to the Circle for a coffee. Unfortunately we could not get a seat, due to the amount of tourists in town.
Someone suggested the Lakes Beach, and so it was we had coffee at the Lakes Beach, luckily under an awning with chairs, the staff were friendly and the coffee just perfect, we took a few photos which will appear somewhere on our web pages.
After coffee and short chat at Jenny Dixon due to the rain, we all went our own ways with John cycling to Wyong to catch the train home, the ride was around 37km, at average speeds between 17-19 Km/hr, the weather was worse than last Wednesday.
James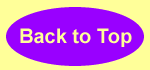 On getting out of bed this morning most of our riders would have checked the BOM weather radar map and seen that lots of rain was on the way but, being the troopers that they are, 13 riders turned up to challenge the gruelling conditions.
As group 3 were short on members, Jill and Trevor decided to join our group, Group 1 riders went for their own rides, and from Strava it seems Tony did the Newcastle ride, David to Summerland Point, and Rick and Co, looped Tuggerah Lake.
Hugh was a first-time ride manager with Doug the tail, the other riders were James, Col, Peter H, Mike, Keith A, Doug, Debbie, Ian, Jill, Trevor, Virginia, and Rolf.
Rhonda, a guest beginner rider, turned up, but only rode a few kilometres before retiring from the ride, deciding she needed more practice.
After starting the ride Hugh, who is just short of 80 years young, set a hot pace to the quiet place on Wilfred Barrett drive (WBD). Hugh advised we could now go hell-for-leather to The Entrance along WBD, but no one took up the offer due to the hot pace they knew Hugh would set.
Shortly after leaving the quiet place, not far along WBD, the heavens opened up, and some of us who did not prepare for the rain, were soaked by the time we got to the Entrance. At our first stop at North Entrance, we soon got into our all-weather jackets which although we had wet shirts, managed to keep us warm via our own body heat.
Thankfully the North Entrance Magpies have left the nest, and daddy Magpie no longer needs to attack us, and mister nasty tack-man must have not wanted to go out in the rain, as we did not encounter any punctures.
After leaving North Entrance we joined the bike track at Picnic point, and ventured around to Wyong Road, where we crossed the road at a round-a-bout, at this stage some riders decided it was a bit dicey, and decided to go via another route, we eventually joined up at the Bateau Bay shopping centre then meandered around The Entrance sports fields before heading back to The Entrance for coffee, by this stage the rain had decided to take it easy on us.
The sewing machine café was closed for some reason, maybe they are on holidays, the rest of the groups went to various cafés around The Entrance, Ian and Virginia decided to ride home as they had ridden to Peel Street. The owners of the coffee shop we went to asked us to sit inside their restaurant due to the inclement conditions outside, thanks nice people.
Hugh, Col and James returned to Peel street, Hugh set a cracking pace which left Col and James struggling to keep up. The rest of the various groups wound their way home, by this stage the rain had decided to teach us another lesson. Fortunately we were prepared this time, and stayed dry except for our legs.
Col was a bit concerned he would ride home by mistake, and not to Peel street as he is so used to riding from home, all was ok, and after a short chat in the rain we left for home, thankfully I had a change of clothes in the car.
Thanks to Hugh for a great ride, and Doug for doing the sweep duties. Some of our girls even mentioned how much they enjoyed riding in the rain, tougher than us boys.
The ride was about 41 KM and average speeds were a bit lower than usual due the rain, and averaged from 17.5 to 19km/hr. You may have guessed how the weather was.
James.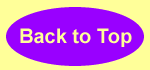 The heading was not a mistake, yes, we had riders from 3 groups today, David from group 1, Jill and Trevor from group 3 and the rest from group 2.
The ride today was as the advertised ride, that is, start at Peel street, then Gorokan, Blue Haven loop, Link Road, the Pacific Highway to Blue Bell drive, through the SRA, then Norah head via Elisabeth Bay and Budgewoi, then return to Peel Street.
A beautiful day greeted us at Peel Street with 21 riders all dressed up for a nice short ride, led by Linda with Warwick looking after the tail. Aside from David, it was also good to see Debbie, and Lindley back riding with the group as they have not ridden with us for a while for various reasons.
Peter H arrived on his bike, but only planned a short ride before returning home due to having some stitches still in place.
The riders in sign on order were Warwick, Robyn, Linda, Ian, James, Nicolette, Keith A, Doug, Harry, Mike, Peter G, Lindley, Debbie, David, Keith M, Virginia, Jill, Trevor, Col and Hugh.
Linda set a cracking pace to Gorokan, and some of the tail riders were breathing heavy when we arrived at Gorokan for our first comfort stop, David left us for some comfort, but promised he would catch us on The Corso, of course it was not long before he caught up, due to him being a group 1 rider, albeit returning to riding after a lengthy layoff.
On arrival at Wallarah Creek Bridge, we had a drink break, then took off around Blue Haven in the direction of Aldi in Roper road. [Trevor and Jill only starters for group 3. First ride for Trevor after surgery so we only intended to go as far as Roper road. No point in riding final hill only to return via same hill!!. A 34km ride was still completed. Jill]
The rest of us had a regroup at the end of Roper road before crossing onto the Link Road, and then heading for Blue Wren Drive along the Pacific Highway, luckily the traffic lights were in a good mood today, and we had a nice run to Kanangra Drive where we turned left, before doing a U turn, and crossing the Pacific Highway into Blue Wren drive.
At this point, Paul decided to avoid the bumpy ride through the SRA, and returned to Elisabeth Bay via the Highway, then Elizabeth Bay drive where he planned to rendezvous with the rest of the group.
The rest of us made it to Elisabeth Bay, where Linda told the fast riders to go for it, so they did, with David disappearing out of sight like a tour de-France rider, some other made valiant attempts to catch him, but failed.
On arriving at Budgewoi, Doug, Mike, Debbie, Harry and Doug separated from the Peloton and detoured to Budgewoi for coffee, the rest of us headed to Norah Head to the previously named Oak Café, another new name today, which I can't remember, no, not the General Store as listed on Google maps.
The ambience was great amongst the trees at the Cafe, and made even better by a visit from Jenny, Rolf, and Peter H, plus a few of the local Brush Turkeys. They have reorganised things at the Café due to Covid, and the service is much better now that they have In and Out service lanes.
It was noticed that David, and Warwick were table hopping trying to catch up with the friends they have not seen for a while, for various reasons, good effort boyz.
After leaving Norah Head we were soon on Evans Road, Virginia turned off at Canton Beach to ride home, the rest of us made our way back to Peel street without incident, where we all stood around discussing the day's ride, and the upcoming XMAS festivities.
On leaving Peel street we noticed Harry was still there with the hood of his car up in the air, Harry advised us he had called the NRMA, and they would be there in 10 minutes, and that he was ok, we had a quick look at the battery, and the battery indicator said it was flat, could have been a faulty Alternator or Battery, we will find out next week.
The ride was about 42km, the average speeds were from 19-21 km/hr, the temperature was pleasant with a Southerly breeze helping and hindering us on various parts of the ride, all agreed it was a pleasant ride, thanks to Linda and Warwick and the other riders who acted as marshalls.
As usual, this report and some wonderful photos from our riding photographers are on our FaceBook Group Page here.
James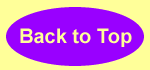 Subs are now due and should be paid before Xmas. Direct Deposit into our account - Account Name : TDCC Inc BSB : 637000 Account No : 782039261.
Skylarkers - Starting very early (0730) to miss what threatened to be a very hot and stormy day, a few Skylarkers, JD, Carl, Ric, Kerry and others, rode down to Wyong. Then along Tuggerah Straight and all the way along Wyong Road to Eastern Road and The Entrance Road to Terrigal, then back up to The Entrance. I can't work out where they had morning coffee, but they covered 74-77km. Pretty sure they would have copped a lot of hot weather, but missed out on the cool change later.

Coasters - Thirteen riders set out from Jenny Dixon Reserve, including Bones, whom we haven't seen for ages. Col wasn't feeling the best, so he went straight home at Budgewoi. Still covered almost as much distance as me. Ev pulled the plug at Lizzie Bay due to the excessive heat, but the rest of us - James, Doug, Mike, Hugh, Graeme, Merrilyn, Nicolette, Linda... - Plugged on through the 31°C muggy heat, till we finally got to San Remo CBD where we had m/t, a few cold drinks like berry frazzes and iced coffee. While we were sitting there a cool breeze suddenly sprung up and made our trip home much more pleasant. I went straight home along the highway, while the rest did the Buff Point/Budgewoi loop.
Thanks for coming everyone, a gruelling and satisfying ride. About 32km.
Danny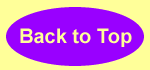 Group 1 ride - At least 3 riders went on a ride clockwise around Tuggerah Lake, JD, Ric and Carl maybe more, with a loop around Mingara and Leetes Lane, with Ric, JD, Carl. About 65km, well done you guys.
Carl Smith - Yes Danny, Gp 1 today was composed with John, Ric, Kerry, Warren and myself- a good ride in very humid conditions and into the NE- for the record we had two flats to attend to with an elderly lady coming out to support us with the offer of some cold water to tide us over. Coffee at RR where we bumped into Peter H and Jenny D- great company and an enjoyable ride. [Thanks Carl]

Group 2 - Waz turned up with some excuse for not leading the ride around Brisbane Water (BW), so Danny led it. With him were Hugh, Nicolette, Doug and James. It was very cloudy and threatening rain when we started, but that gave way to a bright sunny day, perfect for a beaut ride around Brisbane Water.
I accidentally/deliberately cut out the excursions around Empire Bay and Bensville, but did include the Davistown detour, allowing us to have m/t at our favorite Teapot café before heading off around Saratoga and back to Avoca Drive. We don't often do this ride, so 3 of us hadn't done the BW Loop before, but Doug and I showed them the way.
Plenty of hills, but good for the cardiopulmonary system. Thanks for coming.
Danny
Group 3 - Gosford to Umina Beach. Ev led this small group, consisting of her, and Hans and Jenny, who accompanied G2 down to Blackwall before veering right towards the famous surf beaches for coffee, then back through the streets of Umina, I'm just making this up, before returning to Gosford like tired little teddy bears. Well done you three mouseketeers! See some photos on our FaceBook page here.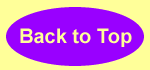 Skylarkers - An early start allowed the Skylarkers to ride up the SRA, across to Summerland Point and back down Lizzie Bay Drive just in time to meet the Coasters coming back up the other way. They then continued on down Wilfred Barrett Drive to Blue Bay for coffee somewhere, I'm not sure if they are still going to the Sewing Machine café or not, then back up to Norah Head for a 65km ride, average 24.5kmh. There were at least the same number of Skylarkers as Coasters too.
Coasters - Nine starters at Jenny Dixon, must have been the wind, a 20 knot southerly. Apart from that it was a perfect cycling day - no sun, no rain, not cold... A short quick ride was indicated so we headed up to Budgewoi and Lizzie Bay Drive to the highway at Lake Munmorah the suburb, across said hwy and down Carters Road to Josh Porter Reserve to pay our respects, then up Tall Timbers and down the hwy to San Remo for coffee at La Macchina. Doug and Mike went to the Secret Café in Charmhaven and Viv went straight back to JDR.
After a long and pleasant chat about being old we took off back to the east, except for those who went straight home, like me and Col. Paul led that part of the ride as I had gone so I hope they didn't have too much fun without us. Thanks for coming everyone. No rain so well picked.
Danny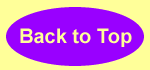 Not really hot, just seemed like it in the sun. Easterly breeze from 5 knots at 0900 building to 10 knots by noon.
Group 1 - A good tough ride for the quickies today, five of 'em - around Tuggerah Lake and down to Terrigal for coffee, then back to the start up WBD, into the stiff NE breeze. 70-93 (Tony) km.

Group 2 - Paul led this ride with 18 riders. It was posted as 55km but Paul wisely trimmed a few k's off by going north via Charmhaven rather than Budgewoi and Buff Point. When we got to Gorokan Peace Park, a driver of a big 4WD with a boat on didn't get the meaning of the name of the park, and blew his horn while right in the middle of our group. Short-tempered idiot, don't know how he has the patience to fish!
Continuing up to the Charmy bridge, then through Blue Haven to Roper Rd at the top, down to the hwy then up to Doyalson, where we turned left into Wyee Road. Then along Gosford Road, where we encountered a huge tipper/trailer going the same way, overtaking us while still using the whole road. Gave us a bit of a scare.
At Tooheys Road we turned left and introduced some of our newer riders the the delights of dirt roads and steep downhills. Amazingly, we came across a road crew fixing the worst bits, like putting bitumen under the Motorway Bridge, where we ride immediately after coming down the hill. Hopefully they will put some hotmix on the bit where we have to brake hard. They had a Flagman and a huge grader, but they stopped everything so we could safely get through. Tooheys Road is much longer than I remember, but we eventually made it onto the Motorway Link and up to Blue Haven while only getting blasted by one massive B-Double on the bridge.
As we went under the Charmy Bridge, a few of us peeled off to go to local coffee (Secret Café) then home, while everyone else ploughed on to Budgewoi for coffee at Lakes Beach.
As I was with the westies, I have left it with my Star Reporter James to describe the remainder of the ride and all the disasters it may have encountered.
Danny
James report - Here is a few things from the last part of the ride
First stop Edgewater Park for a comfort stop. Lots of dogs taking their servants for a walk. One dog nearly got run over by our riders, looks like she was sleepwalking.
After Buff Point our next stop was the Lakes Beach, we road under the Budgewoi bridge and cycled along the road, unfortunate Hugh suffered a puncture and decided to walk to the Lakes Beach from Budge as it would be an easier fix in the shade.
Nicolette, Paul and Gary had a competition regarding who had the smartest shoes, we think it was a draw, Nic took photos which will be somewhere on one of our sites.
We head back to Peel street via the lovely uphill ride then took the path we usually use when leaving JD, and then returned via Evans road avoiding Main street traffic. 47km, 19-20km/hr
Cheers James

Group 3 ride - Ev and 5 others rode to Budgewoi, then up Lizzie Bay Drive all the way, then Josh Porter Reserve at CVBS, then back up Tall Timbers Road and down to Doylo, through the Armco at the Bus stop at San Remo and back across the top of Budgie Lake.
Sorry, no photos until I can figure out what's wrong with my system. It all works well on the other bike club and kayaking sites, so I'll work it out eventually. In the meantime however you can see the reports and all the photos on the Club Group FaceBook page here.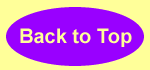 Skylarkers - Nigel's Ride (Dickson Rd, Darren Road and Jilliby Road)
About 6 Skylarkers rode up through Charmhaven and Blue Haven, down the Motorway Link, and M1 Expressway (scary!) to Sparks Road round the back way and up Dicksons Road. Turning left at Darren Road, they rode to the other end, Jilliby Road, to Hue Hue Road and back through Wyong for coffee at River Reflections, finishing the ride back home with about 74km, or 88km for Tony, at an average speed of 25kmh. Well done team!

TDCC Coasters Mystery ride loop 04-12-2020
Today's mystery ride was designed by Paul, James was the ride manager, Ian and Carol the sweeps at different stages of the ride, and Hugh, Carol, Danny and probably some others performed marshalling duties. Nicolette and Danny were the official photographers whose pics appear with this report.
The course was a loop around Wadalba via Toukley and return via Budgewoi. Thirteen riders arrived at Jenny Dixon park (JD) for the ride, aside from those already mentioned they were Col F, Estelle, Hugh, Barry, Colin I, Mike, Linda, Rolf, Anne D, and Big Daryl.
A gentle sea breeze greeted us on arrival at JD, as always Daryl made it just in time before the whistle blew. As we had a new rider in Colin, we decided to tone down the pace for today. We started the nice down hill ride to West Toukley, and over the bridge for our first stop at Wallarah Point Peace Park at Gorokan. After a short drinks break we headed along The Corso to Dudley street where we did a left turn, and headed for Wallarah road again, where we did a right turn, and rode up the hill to Dalnott Road, where we turned left, and joined up with Marks road, we then continued to our favourite bike track around the western edge of Tuggerah lake, where we stopped for the regular photo shoot, as mentioned, Danny and Nicolette did the photo shoots.
Up to this point not much happened, no mechanical problems, and the nice sea breeze kept us comfortable, not many walkers or riders about today, XMAS shopping must be in full swing. From the track we set a good pace along Jensen road to Pollock avenue, where the speed was taking its toll on our less experienced riders, so we had a long drinks and rest break before heading up the nasty little climb that is Pollock Avenue, before stopping again in Johns Road for a recovery session.
After restarting we headed for Figtree Boulevarde, where Danny and few of his fellow riders decided to make a detour to avoid a nasty little climb in Johns Road, alas he came out about 50 metres in front of the Peloton, he seems to know all the short cuts in our rides.
From Figtree Boulevarde we crossed the Pacific Highway into Minnesota Road, and then continued to Sparks Road, where we turned right, at this point Colin said he was feeling dehydrated, and had run out of water, Paul and Nicolette had spare water, so they filled up his bottle for him. A timely reminder to take enough water with us on these hot days, it was noted that other riders have suffered from dehydration in the past and have had to abandon the ride due to the fatigue, and nausea that dehydration brings on.
After restarting the ride, we rode along Sparks Road to Hiawatha Road where we hung a left turn and rode up another nasty hill before turning into Hakone Road, where the Radar sign clocked us at around 26km/hr, not bad going for the Coasters. [At this point Danny took another short-cut, but it didn't turn out too well and he lost some distance.] We rode onto to Bunnings, before turning left at the round-about. At this stage Danny left us for another appointment, Mike and Rolf decided to have coffee at the Nursery, their favourite coffee haunt, while the rest of us kept going to San Remo, and stopped at our favourite coffee haunt La Macchina Espresso café.
Anne, Estelle, Linda and Carol had a table drum to themselves while the rest of us sat around another 2 table drums, where we were joined by Chris with his fancy walking stick, his hip still giving him problems, we wished him well for his recovery back to good health.
After coffee Ian, Col, and Barry headed directly home as they had ridden to JD, while the rest of us returned via the bike track through Buff Point, and Budgewoi.
Everyone enjoyed the ride, and thanked Paul for his great ride design, they also thanked the other people involved in the organising of the ride, thanks people.
The ride was about 43km, and the average ride speeds were from 18 to 20km/hr. The weather was great, thanks to the great sea breeze, a bit warmer inland but on arrival back at JD the sea breeze caressed our faces, and made us appreciate what a great place we live at.
James
See our Group FaceBook page here.
Danny
A steady 15 knot southerly didn't deter many riders from turning up at Osborne Park. Windy, and quite warm, but very nice riding weather.

Group 1 - Several speedy riders, incl Kerry, Ric, Carl, Keith and Tony, took off towards Wyong and over Kangy Angy, through Palmdale, and up OCR to Hidden Valley, before riding back around the bottom (southern edge, not the muddy bottom) of Tuggerah Lake, with a long coffee break somewhere on the way. 90km for you guys and Kez.

Group 2 - TDCC Grp 2 KV Loop via The Ent, Ret via Wyong 2-12-2020
On arrival at Peel street the temperature felt great for riding, a light breeze was blowing from the South, and it promised to be a great day of riding, and so it turned out to be, no rain, just threatening clouds.
While we were getting ready to ride, Carol called us over and excitedly announced she had become a Granny and showed us the picture of the new Bub and Mum, what a great start to the day.
Riders were Barry, Doug, James, Linda, Carol, Paul, Keith M, Debbie, Harry, Kee and Rolf. Barry was the ride manager and James the sweep.
We had expected more riders on such a nice day but getting close to Xmas other matters such as helping the economy took over.
Barry set a nice pace to the quiet place on the hill at WBD, on the way Doug had to answer a telephone call so was delayed a while, Barry and crew waited for us at the said quiet place. After Doug held up, we had a regroup, we then set off towards The Entrance with Barry setting a hot pace, Kee found the going hard up some of the hills on the way, but soldiered on, riding past the Maggie hot spot, and tack area without incident.
After a comfort break at North Entrance, we set off across the bridge to The Entrance bike track, traversing over Manning Road which has to be the most pot holed road on the coast, hope the CCC has enough money to fix it soon. [Half a billion dollars in debt.]
From Picnic Point at the start of the track, we cycled along path to Lake Edge road, where we turned off and ventured to Wyong Road, crossing to the Mingara club side of the road at the traffic lights, they only stayed green for a few seconds, so only half of us could get across the road at any time. Forgot to mention not too many people on the bike track, just a few Mums with Bubs, and a few keen joggers.
After crossing Wyong Road, we headed for Palm Valley Road with the thought of the hilly road ahead tormenting our inner selves. Most of us struggled but it was apparent those with the Greyhound builds amongst us managed the ride through the beautiful Glenning Valley, more easily than people of a heavier frame, blame gravity.
After getting to the end of Palm Valley road we turned left at Wyong road, then right at the next roundabout, before ending back up on the bike track, which we cycled along to the next comfort stop at the lovely Blue Bell Park.
At this point Debbie, Doug and Rolf advised Barry they would not be stopping at Maccas for coffee and would keep riding home.
After leaving Blue Bell Park we cycled to the end of the track, before riding to the Chittaway Bay shopping centre past the winding canal, a nice little section of our ride. After we got going again, the main group returned to Tuggerah via Church Road and Lake Road, Carol decided it was too bumpy, and decided to return via the bike track along Wyong Road.
On arrival at Tuggerah the forementioned group of riders said their goodbyes, while the rest of us went to Maccas, where we found Carol sitting up enjoying her hard-earned coffee, enjoying the pics of her new grandchild.
As there were only a few riders left, Carol and Linda sat at one table having a chat, I guess about the new Bub and what is happening over XMAS, the rest of us boyz, Keith M, Harry, Paul, Kee and James sat at another table, and discussed mostly our favourite shows on Netflix.
After coffee Barry decided to return via Gavenlock road instead of Tuggerah Straight to avoid crossing the road twice, good decision Barry. Our next stop was the Wyong comfort house, where water bottles were refilled before we took off again. We returned via Pollock Avenue, and Jensen Road to our normal path home. This hill section of road took it toll on Harry who was struggling, but he kept going like a real trooper.
Thankfully the Southerly breeze helped us along on the rest of the way home, all agreed it was a great and satisfying ride.
The ride was a bit longer than expected at 57km, the average speed varied between 19 to 21km/hr.
James

Group 3 - Just 4 of us, with a relatively short ride, viz 38km. My ride was even shorter as I had an appt to get stitches out, so only 24 for me. Also, I had a piece of green glass lodge itself in my new tyre about 800 meters from the start. Soon fixed. Ev led us, with returning member Michael Byrne, and Lyn S. Up Wahroongah Rd to Wadlaba, then along Minnesota Rd and Warnervale Road to enjoy the full delights of the Warnie Wetlands. I left them at Bunnings to go home, while the others rode up to San Remo and acfoss the north edge of Budgewoi Lake to Budgie, for coffee.
Well done everyone!
Danny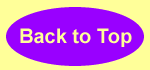 Coasters at Wyongah - 27 November 2020
Coasters - Cloudy to start but soon sunny for our ride down to Wyong then across the river and down to Tacoma South. Twelve riders in the Coasters, with Moonie leading and Doug sweeping up.
We stopped at the Scenic Point on the Wyongah bike path to admire the view, and take that beautiful photo above. We continued along Tuggerawong Road to the toilets at Wyong for a wee break. Under the bridge then over the bridge turning hard right onto South Tacoma Road and right down to the end. We can never go into this area without thinking about our precious friend Margaret who so tragically died here earlier in the year. Never forgotten.
There was a slight breeze but not as bad as Seabreeze suggested, viz 15-20 knots SSW, just a breeze that's all. We then returned to the 'river road' and made our way to River Reflections café for our morning tea, only to find the Skylarkers already there. I know they started very early, probably 8 o'clock, as Col saw them on the bike path at Buff Point going the other way.
After m/t we made our own way home or back to JD's without a proper leader, but we knew the way anyway. Thanks everyone for coming today on this very enjoyable ride.
The Skylarkers rode up to Wyee and all the way to Morisset, before turning left at Dooralong Road and riding through Jilliby back to Wyong for a brisk 75km bike ride. Well done you guys. And Kerrie.
Danny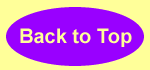 Looks like Ric and Carl rode up to Nords Wharf and Catherine Hill Bay. 68kms. May have been others.
No official report yet, but a big bunch of TDCC riders started at Heatherbrae pie Shop and rode down to Tomago Road, maybe a shortcut near the end, and maybe some went down Masonite Road according to Strava, along Tomago and Cabbage Tree Roads, then past the airport and up Medowie Road. Lunch I think was at the Grahamstown Dam park, then back through Raymond Terrace to Heatherbrae where I'm hoping they all had a good feed of scrumptious pies and coffee. 48kms.
Group 3 ride today was attended by 3 riders. We rode to the milk factory on Allison rd, had a coffee and then decided we come back the same way as it was getting quite warm. Our average speed was 20.4 thank you John W and Kee for a great ride.
Ev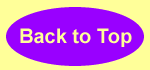 TDCC Coasters Wyee Mystery ride loop 20-11-2020
After the bumper turn-out last Wednesday, we expected a similar turnout today, but as per Murphy's law, we only had 7 riders. Carl and Warren from group 1 joined us. They had an earlier ride of 40km around Budgewoi and Munmorah lakes via the SRA, that was not enough to satisfy their urge to ride.
At a pre-ride gathering we were discussing the nice cakes and goodies etc being devoured by our fellow riders in Canberra. It was then noticed that some of our colleague's clothes in Canberra were tighter than usual, which showed us that the tucker must have been good in Canberra. No mention from where the comments came, or who they were talking about, maybe we were just jealous we were not there. Everyone commented how much they have enjoyed the pics coming from our riders in Canberra, and Danny's reports pointing out the highlights of the rides.
Paul was the designer of today's mystery ride, and he nominated James to be the Ride Manager, with Doug volunteering for tail duties. The other riders not already mentioned were Col and Rolf. The ride was to take us from Jenny Dixon to Gorokan via Canton Beach, then to San Remo, then Doyalson via the Pacific Highway, then Wyee Road, then Gosford Road, Bushells Ridge and Tooheys roads back to the Link Road, then Blue Haven, then San Remo, and after a coffee, back home to Jenny Dixon via Budgewoi.
When we set out on the ride it was 20°C, a very pleasant temperature for riding, so a good pace was set to Gorokan, our first drinks break. After leaving Gorokan we set a fast pace to San Remo, where care had to be taken crossing the Wallarah Bridge due to the sharp change in direction as we entered the bridge crossing, where a few of us have come to grief in the past. About time a proper crossing was implemented.
At our stop beside the Wallarah bridge, it was noticed that some of the riders were sweating profusely, must have been the fast pace set by those damn electric bikes. The group 1 riders were pleasantly surprised at the pace the group 2 riders could sustain.
It was noticed by the group that Doug has got back to his best riding, after recovering from his health problems, and he had no problems keeping up with the Coasters, and Skylarkers.
From San Remo Paul took over as lead rider to navigate us around the traffic lights at San Remo, taking us through some secret route in the back blocks of Blue Haven. Safely back on the Pacific highway after navigating the crossing with the Link road, which was time consuming due to the amount of traffic. James took over again as we navigated our way to Wyee Road at Doyalson, where we had a short drinks break, as it was getting hotter the further we went from the coast.
At this point, Warren asked could if he could stretch his legs a bit on the way to Wyee, so we lost sight of him for a short while, but after putting on our afterburners, we might have narrowed the gap slightly.
We had at short re-gather for drinks at Gosford road, before setting off to the Bushells Ridge road. Before getting there we saw a sign saying detour, and that the road was closed, we later found out it was due to Wyee getting the sewer installed.
After a bit of bamboozlement, the wiser heads in our group decided to ignore the signs, and soldier on, luckily we did as we could not find any work being done, just a sign saying do not enter as works in progress, again we kept going, no worker or work being performed anywhere that we could see.
Our next stop was Tooheys road, where to our surprise they do not make beer, so after a drink of water we headed down the most treacherous section of the road which is dirt with a steep descent of about 500 metres long, and has more potholes than the Moon, lots of loose gravel, and mini ravines in the middle of the road to negotiate. Before setting off on the descent, we noticed a group/family [mob] of Kangaroos bounding alongside the road in the bush, we took extra care not to encounter any of our Kangas.
Col and Doug showed their skills in dirt-track riding by overtaking the lead riders, and then putting a good gap between the rest of us before getting to the end of the road.
Shortly after leaving Tooheys road we were back on the Link Road, and then crossed the two bridges on the Link Road which are a bit dicey to navigate due to a small verge on the side of the road. At Blue Haven we turned right at the Aldi corner, and had a mostly downhill ride to the coffee shop at North Lakes shopping centre.
Chris, minus his walking stick, joined us for coffee, and we had a nice chat amongst the people at the 2 tables that we required to seat us all.
After coffee Doug, Col, and Rolf returned home while the rest of us rode to jenny Dixon via Budgewoi.
By this stage it was warming up, so we were glad to get back to Jenny Dixon where the sea breezes greeted us.
Thanks to all riders for their cooperation, and Paul and Doug for their help.
The ride was about 43km, and the average speeds were between 20-21km/hr.
James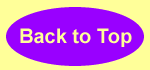 What a wonderful day for us, perfect temperatures and no detectable breeze, just a sunny day. Pedro took us up to the top of our street, the opposite of what we have done so far, a reverse almost of Tuesday's ride.
Up to the top street, and down to Lanyon Drive, then up to Monaro Hwy and all the way up to Isabella Drive. The turn right into Isabella is tricky as we had to cross the highway, but Pedro had it all sussed out - With traffic lights a bit further back, just wait for the resulting gap in the traffic to make our way across.
Then follow the easiest bike path route all the way down to Yarralumla, miles of smooth generally flat or downhill path, through pine forests and Aussie bush, complete with a couple of huge kangaroos next to the path.
We eventually finished up at the Yarralumla Play Station, a big kids' play area, before finding the morning tea crew in the park with all we could desire, except somewhere to sit down. Scones/jam/cream, apple cheesecake, the inevitable fruit cake and coffee. We really have got this caper all sorted, between the kayakers and the bike club, we have everything.
From there it was another easy ride along the south side of LBG, to Kingston and Fyshwick, along Canberra Avenue, into Queanbeyan (Qbn), where the first one back (me) arrived at 1.30pm, with 64km on the Strava.
Tonight we are having our big night out, with dinner at the Qbn League's Club, all dressed in our Thursday best clothes with a good appetite for the culinary delights of country NSW Club tucker, eg Chicken Schnitzel, or Snitty Parmigiana, and a lemon lime and bitters. At least that's what I'm having.
Danny
A very hot day on this last riding day of our holiday - 30°C at noon, feels like 34°. So Pedro decided to have some sympathy for us and took us on a short ride, 35km, down to the Canberra rail and then around the back into the industrial areas and out onto Pialligo Avenue, past the Canberra airport and to the north side of LBG.
On the way Kee had a flat, so we got spread out for miles till his team fixed it, leaving us all out in the sun. Luckily there was a sea breeze so not too bad. Then we continued on past the airport and arrived at the lake where we found Jenny, Eunice and Mandy all set up with our morning tea and, despite it being our last day, there was a cornucopia of treats and coffee. And seating.
A rousing vote of support was given to the people who have made our holiday so enjoyable, Pedro of course, the Tea Ladies, and Warwick, all given muffled applause (we had our bike gloves on) and a rousing 3 cheers.
A few riders decided to extend their ride by finishing the lake circumnavigation, in the warm weather, with a nice breeze. Rick, Estelle, Debbie and Azy were the keen riders, and the rest of us followed Pedro over the Commonwealth Bridge and back along the other side of the lake, around the wetlands and back through Fyshwick to Queanbeyan, our home-away-from-home. Pretty hot by the time we got back to the c'van park for sure.
Thanks for following our adventures on our website. We're looking at Cowra for next Autumn's holiday so we'll let you know in due course.
Danny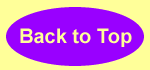 TDCC Grp 2 Wamberal Loop 18-11-2020
With a lot our regular riders enjoying the pleasures of riding around Canberra, and its surrounds, our ride manager for the day, Paul, did not expect many riders, however, to our surprise, 17 riders turned up for the Wamberal loop sprint. Group 2 combined with 2 members from group 1, and 2 members from group 3, they were Carl S, and Warren P from group 1, and Electric Daryl C and Non-Electric Daryl M. We were also joined by a first-time rider Col I, who had tried to ride with us a few weeks ago but did not bring his keys to unlock his bike from its carrier. Col looks like a very good rider, and we were pleased to have him join the club a few weeks ago.
The other riders in sign on order were, Col F, Keith M, Virginia, Lindley, Doug who was sweep, Mike, Daryl C from group 3, Daryl M from group 3, Harrison, Warren P from group 1, Carl S from group 1, Ian, Col F and Rolf. Paul decided to let James take the lead so as to get him to learn this ride, as neither he nor many of us had done it before. This was a mistake as James did a Danny, and forgot to recharge his e-bike. Yes, I know Danny forgot the charger on an away trip, same result. [Hey! I resemble that!]
James led the ride to WBD, after that the faster riders were advised they could go hell-for-leather to The Entrance, with a note of caution about the tack sprinkler lurking in the area.
On arrival at North Entrance, Paul took over as leader, then we headed for Toowoon Bay for a regroup. On arrival there, Paul talked James into returning to the Blue Bay café, and arranged with David F to have a coffee with James before they returned from Wamberal.
After leaving Toowoon Bay at 10.00hrs, Paul advised they would be back around 11.00hrs, probably a bit optimistic, and so it was. So David, and myself, settled in for coffee, which became 2 due to the off-schedule arrival of the riders from Wamberal. Col F advised they had a good ride to Wamberal and back, stopping at the Wamberal surf club for 10 minutes or so, no flats or incidents.
As some of us had not been to the Café for a while, we discovered new owners had taken over, and the new owner was living in the back section where we used to go when we had an overflow of riders. We were concerned we would not all fit in the front section, but luckily the café emptied just before our riders arrived. The congestion was a bit less than expected as Mike, Doug and few others headed to The Entrance for their coffee.
After an extended coffee break, we headed back to Peel street, pushing into a strong NE breeze up WBD making the last part of the ride heavy going. Daryl M struggled as he is recovering from a knee operation, and Lindley was seen rubbing his sore legs. [His own or Daryl's?]
The 2 boys from group 1 had already ridden around Lake Munmorah before they joined our ride so ended up riding around 84 kilometres at an average speed of 24km/hr, good effort guys.
The tail-end riders averaged around 18km/hr while the gun riders averaged around 20km/hr.
As I did not ride to Wamberal, I don't have a km figure for the ride, but looking at Strava I could see that the Moon man had ridden from home, and did 63km, so deduced from that, I would say the ride was around 57km.
We had no angry motorists on the road today, that was pleasant, as was the weather except for the nasty NE that always seem to greet us on the way back to Peel street.
On arrival at Peel street, we stood around in groups for 20-30 minutes having chats about the ride, and non-important matters before returning home.
David said he is healing up, but his shoulder is still sore after repairs to his A/C joint, Chris was not there for coffee, but David advised us that he has thrown his walking stick into the Wyong River, and is walking unaided again, and is slowly healing, and looking forward to some cycling shortly.
Oh! Also, thanks to all our riders in Canberra, who are suppling us with lots of great photos of their adventures.
James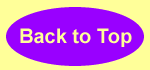 About 30 members and associates of the club travelled to Queanbeyan, near Canberra, to spend a week riding or assisting on trips around the federal capital. The holiday was planned and executed by Pedro with the help of the club committee, many thanks to everyone involved.

What follows is a brief description of each ride, no photos at present, but many are shown on our FaceBook Group page here. More reports will be added as the rides are completed.

Day 0, Saturday 14 November 2020 - No riding today, just arrival and setting up camp, followed by the inevitable Happy Hour.

Day 1, Sunday 15 November. Twenty-five riders led by Pedro rode from the Cresthaven Holiday Park, Queanbeyan, past the Canberra Railway Station, up Canberra Avenue to Fyshwick, the same as every other day, and through a tricky route around the eastern end of Lake Burley Griffin (LBG) and along the northern shore of the lake. We then crossed the lake to the south side via the Kings Bridge.
We then rode along the south side, past Yarralumla and Scrivener Dam and the National Museum, under the Commonwealth Bridge for a good look at the Captain Cook Memorial Jet. Eventually we arrived at the National Carillion, where we met the morning tea crew, fondly self-named The Terrific Tetley Tea Tarts with Tasty Treats (TTTTT).
Finally we headed off back over the bridge towards Fyshwick and ultimately Queanbeyan, an extra 7km each way compared to starting in Canberra itself.

Day 2 - Belconnen. Today we had an adverse forecast of windy conditions, namely NE winds from 15 to 25 knots, which blew in our faces all the way to our turnaround point. We rode up to Fyshwick on a small detour, before riding back up the south side of LBG, then back to the city over Comm. Bridge, through the back streets near Northbourne Avenue, through Turner and finally to Kaleen then Belconnen, where we rendezvous'd with the TTTTT for a delicious cake'n'coffee experience. The return trip was a delight as we had the wind behind us now, and the route was mostly downhill. Then a ride back down Canberra Avenue to Queanbeyan and a long haul up Donald Road to the park. Because of the wind and the hills it was fairly exhausting for many of us, but a wonderful cycling outing. And of course the Happy Hour at 1700hrs to relax and socialise.

Day 3 - Woden Valley. A beautiful day this Tuesday 17 November. Cloudy, warmish (max 22°C), almost no breeze - perfect! Riding up Canberra Avenue and along the southern shore all the way to Yarralumla, where we left the lake-loop track and took the Kaleen/Woden path which eventually, after a few hiccups, led us to a lovely park with fountain where we indulged in tasty treats again, thanks to all the ladies involved.
Time to head back, making our way up through Gowrie to Isabella Drive which took us all the way to Monaro Hwy and back on a long downhill stretch before we veered off onto Lanyon Drive , all uphill, and home through the other end of our street.

Day 4 - Rest Day. No rest for the energetic! A group with Rick, JD and Annie, Estelle, Azy and Nige rode from Queanbeyan here to the city then up to Gunghalin and back, about 75km. Well done guys! Also Hugh rode from Kingston to Yarralumla return, 17km. This is all gleaned from Strava and FB, so may be incomplete. The rest of this holiday is shown above, on Thursday 19 November.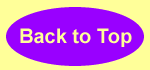 A dozen coasters at Tuggerah Lake bike path viewing platform - 13 November 2020
Twelve coasters and one Skylarker arrived at Jenny Dixon Reserve (JDR) this morning on a warm day with mixed northerly breezes. John D was the sole Skylarker as all the others were unavailable for some reason. John chose to ride the Skylarkers ride, on his own, to the SRA lookout and back to Blue Bay, just under 50km. Our numbers were down quite a lot from last week as many have already made their way to Queanbeyan for next week's club holiday.
Paul was our leader, and James looked after the other end. We set off into Noraville and down through Toukley and over the famous Toukley Bridge. After a re-group at Mary Street in Gorokan, where our friendly black cat came and said Hello to every rider, we headed off to the Kanwal Roller-Coaster and on to the wonderful Wyongah scenic bike path. I took a photo, then a very nice lady offered to take a pic, above, of us with me in it. This is her behind Rolf.
We then continued down to Jensen Road, and up Pollock Avenue for our hill-climbing practice. Up Fig Tree Blvd and Minnesota Road to Sparks Road, left at Hiawatha and right at Hakone Road, thereby completely avoiding all the wetlands, up to Arizona Road. Linda suffered a puncture in Chelmsford Road West. I let her do all the work while I had a rest after the last hill, then Paul, James and I recovered a tiny steel wire from her tyre, and we were on our way again.
We followed the péloton to La Macchina Espresso in San Remo where they make beautiful coffee, and nice toasties. Our friend and usual leader, Christian, met up with us at coffee, on a walking stick as he has a pinched sciatic nerve, and is in a lot of pain. After coffee it looks like everybody else went back to JDR via Buff Point and Budgewoi, while I just rode back along the highway to my place, as I had already done that last bit first. Thanks everyone for coming.
Danny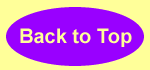 Group 2 assembles in Leonard Avenue for the start of their ride. Col, Nicolette and Barry at the front - Wednesday 11 November 2020
On a most beautiful day for riding, 20 keen riders turned up for the advertised group 2 ride, that included a loop through the State Recreation Area (SRA). Barry was the ride manager and Warwick the sweep, the other riders were in sign on order, Robyn, Col, James, Ian, Paul, Keith M, John, Peter G, Estelle, Hugh, Lindley, Mike, Rolf, Azy, Nicolette, Linda, Virginia and Pedro.
Barry set a good pace to Slade Park Budgewoi, of around 25 km/hr, on arrival at Slade Park we met up with Jill who was waiting on group 3 riders, Trevor did not ride today, but Jill being a keen rider decided to ride to catch up with her group 3 friends.
After our regather at Slade park, we set off towards Buff Point's Edgewater Park for our first comfort stop. It was nice to see lots of people in the park enjoying the sights and pleasant smells of the flowering trees.
Next we headed for San Remo along the bike track, which is one of the nicest of our rides, lots of walkers and riders were also enjoying the track. On arrival at San Remo we had to carry or walk our bikes under the road bridge as some irresponsible types had smashed bottle on the bike path, luckily no punctures.
From San Remo we rode up the Pacific Highway to the link road, from where we continued on to Doyalson with a few of us struggling up the long hill to Blue Haven Heights, i.e. Col's domain.
From Doylo to Woolies corner, Barry set a hot pace, and we were soon at Tall Timbers road, where we did a leftie, and for a bit of extra distance we did the Kingfisher Shores loop, before heading for Josh Porter reserve where we had an extended break, filling up our water bottles, while also taking in the great views across Lake Macquarie.
After leaving Josh Porter reserve we rode along the bike path that meanders amongst the wetlands before exiting at Teragalin Drive Reserve, as the time was nearly 11am we stopped to pay our respects under the nicest tree we stood under for a long time. We observed a minutes silence, with all of us standing in a circle with heads bowed, remembering those who sacrificed their lives.
From there we rode up Mulloway, rode to the dirt track that connects to Kanangra Drive, those riders with narrow tyres found the going hard due to loose gravel, and the amount of potholes they had to keep an eye out for. After getting onto Kanangra Drive it was another fast ride to Blue Wren Drive due to the great condition of the road. Riding along Blue Wren Drive was another matter due to the pot-holed road, thankfully National Parks were in the process of patching up the potholes, and they were about 50% completed.
At the end of Blue Wren Drive we stopped at the junction of Birdie Beach Drive on top of the hill, Warwick decided to ride with a few others to the original ride plan to Tea Tree Lookout, while the rest of the riders continued Elizabeth Bay for lunch. The ride to the lookout was worth it, with Bird Island seeming to be closer than ever to the shore and looking magnificent. The ride out to the top of hill was daunting as usual, but the riders with the Electric bikes loved it. After reaching the top of the hill it was full speed ahead to Elizabeth Bay where we joined the other riders for lunch.
The Café at Elizabeth Bay has been transformed into a 60's style milk bar with décor reminiscent of the 60's, worth a visit if you have not been there, you will have to like the Music of Elvis and others of the period.
Some of the group sat in the park for lunch, while the rest of us sat on the comfy seating provided at the front of the café. After a nice break, Barry blew the whistle to start riding again, and we were soon on our way to Budgewoi. On arrival at Caravan Park in Budgie, we caught up with group 3, where Bones was unlucky enough to suffer a puncture, it looked like all hands were on deck to assist the repair, so we rode on to Peel Street.
Again, it was a fast ride back to Peel Street with some riders were showing the strain of the long and fast ride.
The ride was about 49kms, the average speeds were around 20-21km/hr, the temperature was a bit higher than usual, and reminded us that we should stay well-hydrated in the coming hot months ahead. The wind was not too bad with only slight head winds from time to time.
James


Rear of group 2 (detail) - 11 November 2020

Group 1 only had about 5 riders at the start, and rode to Toukley Bridge on their mission to circumnavigate Tuggerah Lake. They went off-course at the southern end, making a loop to The Skillion at Terrigal, before coming back up The Entrance Rd and Wilfred Barrett Drive, to finish with between 77km and 100 (Tony of course), a good Group 1 ride.
Group 3 did about 45km up to Gwandalan and more-or-less back the same way. I think about 10 riders?
Danny (Didn't ride due to medical appt, but attended the start just to check everyone was OK.)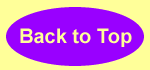 No Skylarkers were evident at Jenny Dixon Reserve (JDR) this morning, but at least 10 Coasters came, most of them with their bikes on their cars. It was freezing cold and spitting rain from time to time, with a SSW breeze of around 20 knots to make cycling seem quite unappealing, so most of us adjourned to the Island cafe (used to be Bombora) just up the road, while the others just went home. No leaders, no sweeps and no punctures, so not all bad news. See you next week.
Danny
Ev modelling our uniforms at Peel Street - Wednesday 4 November 2020
Another perfect day on the Central Coast saw about 40 riders meet at Osborne Park, Toukley, for a ride in the fresh air. Group 1 had 7 keen fit riders, who headed for Jilliby via Sparks Road, and came back through Wyong for coffee at River Reflections in Tacoma (from my examination of their Strava maps), for about 62km.
Group 3 made their way up to Roper Road, Blue Haven, for a gentle 35km ride. About 6 of them.
Group 2 had the bulk of the riders today with 27 at the start. G1 muscled past us in Moss Avenue on the way out. Apparently we are allowed to ride in groups up to 30 now, so well-timed. Paul led the group, and Waz looked after the tail, thanks guys. Down to Wyong toilets for a pitstop, then Tuggerah Straight and through the tunnel and pop out behind the Bulk Shops to our favorite loop around Lake ave and Church street. Must be a while since we did this as a few newer riders, especially Gary is who brand new, welcome Gary, had never been there before. We would have had another new rider but when he got to Peel Street he found that he had dropped his padlock key at home and couldn't get his bike off the car. We caught up with him at Long Jetty.
We took the road at Chittaway rather than the bike path, but found the road blocked and the path access closed, so we had to do a long detour to get back to the path. We then headed up towards Toowoon Bay, including a few hills, on our way to The Entrance (T/E) for coffee. I noticed the hills as I am on my old grid, so no electric assistance.
We spread out around T/E as one of our favorite cafés, the Bite Club, was inexplicably closed. DCE failed badly with my order and I got my banana bread just as everyone was leaving. Being good mates as they are, they waited for me at the bridge, thanks guys!
With a stiff NE breeze, 10-15 knots, in our faces up Wilfred Barrett it was tough for me, so I tucked in behind Warwick for a tow up to Magenta. I then chased after Carol and sat in her draught until she remembered she had more gears and steamed away. The bulk of the péloton was waiting at the bike track carpark, thanks Paul. No getting away from those hills, even on the purpose-built path, but eventually we got to Evans Road where we said goodbye to the westerners who live on the other side of the Toukley Bridge. Virginia accompanied me and we passed Keith and Doug at Canton Beach who had been having a tough time with punctures. My and Virginia's total was around 65km while the Peel streeters did about 55km. Now I've recovered a bit I am glad I did the ride on the analogue bike. Thanks for coming everyone. Forty riders!!
Danny
Barry heads up the re-group in Mary Street, Gorokan, Nicolette's photo - 4 November 2020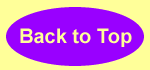 Coasters Crew at The Entrance - Friday 30 October 2020
A fine day with nice everything, including 15 riders. Paul led us out, and Waz held up the rear. Riding down to Batto Bay for a change, keeping a look out for drawing pins at North Entrance.
At least four e-bikes, but not mine as it was still dirty after a rainy Wednesday, so I rode my other bike, with no battery.
Paul picked up 6 drawing pins in his hand, at Roberts Street, where we wait before crossing the bridge at The Entrance, so we all kept a lookout for pins all day, but didn't pick any up in our tyres, thanks god. Saw Young Richard at Blue Bay, and he says he's well, but Pam is recovering from a procedure on her hand, so not riding. At the lookout at Batto, Linley decided he needed a better lookout, so he rode to Crackneck. If I had my e-bike I might have joined him.
Back to The Entrance CBD for coffee, our favorite part of the day. Then back on the grids for a dash to JD's, watching out for drawing pins. No Punctures! Thanks to Paul and Waz for their dedication, and thanks to the rest of you for coming out despite the fine weather for a sociable ride together. This is what the Coasters are all about!
Danny

Skylarkers - Friday 30 October 2020:
JD reports that they rode from JD's via The Entrance to Hidden Valley, Palm Grove. Saw horses and rode about 80km, Tony 101km. Looking for photos.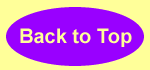 A cloudy day but sunny at 7.00am, forcing us all to come out, with Group 1 going to Summerland Point, and G3 going to Newcastle. JD had a vision of drowning, so G1 cut their ride short, but the other 2 groups got well and truly drownded.
Group 2 - Heading out from Peel Street, James, our leader, got a puncture almost immediately, so we waited until it was fixed then continued. We did help him, mind.
Over the Toukley Bridge then the Charmy bridge, with a loop through the nether regions of Blue Haven, before riding the whole length of Roper Road and on to the Pacific Highway. Paul then did a left into Wyee Road, and I thought, oops not the course I was expecting, but then did a u-turn back onto the highway heading north. This kept us off the only lane through the intersection, where all the cars and trucks were, due to roadworks on that corner, so well done Paul.
Up to Ruttleys Road with the sky gone all grey and looking a bit threatening. Into Vales Point Road and riding right to the end, where we found a lot of rain, and all got wet. Rolf had a puncture here, luckily in comfortable conditions at the picnic area at Vales Point, and he fixed it quickly.
With the rain pelting down, we decided not to all go to San Remo Macchina Espresso, but to go directly to Home. Some riders, like Jenny and Graeme, and Lyn S, raced home as soon as it started raining, a good decision.
On the way back, in light rain, I also got a flat tyre on my e-bike, on Ruttleys Road, in the bush, so I told everyone to leave me there and I would fix it myself. Luckily, Rolf, Doug and Keith A ignored me and pitched in to help, so we got it fixed quite quickly and were soon on our way again. I wasn't quite ready to go so I finished up behind, then got caught at the hwy lights, so almost lost sight of the three amigos, but Keith was kind enough to wait for me, then we all came together at the San Remo lights. Rolf had gone home towards Budgewoi, but he texted me later to make sure I was alright. Good mate!
We split up at Lowanna Drive and went our own way home, tired, wet, thirsty and probably hungry, so glad to finally get out of the wet clothes. Uncomfortable ride, but all the more memorable and enjoyable. Thanks everyone for looking out for each other.
PS James had 2 more punctures after he left us, and finished up walking a few kilometers to Westley's place in Buff Point for a lift home.
Danny
On a type of day that no one wanted to sleep in due to the sunny morning, 17 riders arrived for the above-mentioned mystery ride. Warwick was the ride manager, and James the Sweep. Warwick advised us that we would head to Gorokan, then Craigie Park, then along Tuggerawong Road to the scenic cycle track, where we would enjoy the great views of the lake before returning to Tuggerawong Road, then onto Jensen Road before turning right at Pollock Avenue, then make our way to Minnesota Road via Johns road and Wadalba.
After crossing the Highway, we would then progress to Sparks Road, then through the Woongarrah Wetlands joining the Pacific Highway next to Bunnings. From there we would ride to the bike track at San Remo, then through to Budgewoi, before stopping at Lakes beach for coffee. Of course, then back to Jenny Dixon.
Of the 17 riders we had one new member, his name is Greg Holbut who also rides with the CCTCC group, which also contains of some of our familiar riders. Greg was a keen Paraglider up until recently, and his exploits can be seen on YouTube by Googling his name.
Greg also rides the smallest bike we have ever seen ridden by any club member; it is a fold-up type bike. Although only having small wheels Greg could keep pace with our fastest riders and advised us he had ridden from down South, and with our ride would have covered about 70km after today's ride, good effort Greg, and welcome to the club.
The other riders not already mentioned were, Robyn, Col, Paul, Pam, Evi, Nicolette, Peter B, Maree, Anne, Linda, Graeme, Merrilyn, and Daryl G.
On setting off for Gorokan we cycled to Harry Moore oval, then along the foreshore of Canton Beach to join up with Main Road Toukley, we then crossed the bridge before having our first stop behind the shopping centre at Gorokan.
From there we ventured to Craigie Park where some of us struggled up those nasty hills, before long we were riding on some newly completed road works with lot of loose sharp pebbles on the road.
Not long after, Nicolette suffered a rear flat tyre. It was all hands-on deck to remove the tyre, and try to fit a replacement tube, unfortunately it was a special type of rim with a tubeless tyre, the type you see in the Tour de France. We had trouble removing the tyre as these types of tyres are difficult to remove. Col, Paul, James and Peter, tried to break the seal but to no avail, eventually Nicolette took over, and somehow broke the seal, from there it was easy to remove the tube, and fit a new tube.
However, getting the tyre back on proved very difficult, especially the last part, that is getting the last section of the tyre back over the rim. One of the boys suggested we use a lubricant, such as a suntan lotion to make it easier to move the tyre, of course this worked, we have some geniuses amongst our group. See Anne D's photo on Strava showing the team at work, thanks Anne.
After setting off again along the route mentioned above, we were riding up Pollock Avenue when a Mum with a young toddler started waving, and cheering us on, of course this lifted our spirits and spurred us on. From Pollock Avenue we turned into Johns road that has the most confusing road signs on the Central Coast, one says Stop, and one say Give Way. Luckily no vehicles were present when we turned the corner.
From there we cycled to Minnesota Road, then through to Sparks Road before riding through the wetlands and onto Bunnings. Warwick decided it would be best to cross the Highway via the barrier at the Charmhaven shopping centre, to our surprise the traffic in both directions stopped, and let all of us cross the road at the same time, thanks CC motorists.
We had a regroup after we crossed the Bridge, at this stage Col left the ride as he had ridden from home. After saying our goodbyes, we then cycled to Edgewater Park at Buff Point. On the way we had another fan group of a Mum and 2 toddlers with outsize sunglasses who gave us waves and cheers. Shortly after we met up with some Council workers who were mates of Daryl from when he used to work on the Council, we think they gave him a bit of a razzing.
On arrival at Edgewater Park, there was a rush to the comfort centre, as this was the first comfort stop since leaving Jenny Dixon. Evi left us at this stage as she had ridden to Jenny Dixon. All feeling relieved, we headed at a good pace to the Lakes Beach, where we were all looking forward to coffee and other goodies.
After coffee etc we headed back to Jenny Dixon with Pam, Peter B and Daryl decided to ride up the easy way to avoid the steep hill that is Elizabeth Drive.
The ride was about 38KM, the average speed was between 18 & 19km/hr, a bit slower than usual, the weather was perfect.
James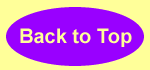 On another beautiful day, 18 riders turned up for the advertised ride to Gwandalan via the SRA (State Recreation Area) and return by the Pacific Highway.
Paul was the ride manager, and Doug the sweep. Paul advised us at the start of the ride, that anyone who did not want to ride through the SRA, could ride to Kanangra Drive, via the Pacific Highway, and join the group that was to ride to the original plan, through the SRA. This was due to the poor condition of the road surface plus the many steep hills on the way to Kanangra Drive.
The other riders were Warwick, Robyn, Keith M, Harrison, Lindley, Virginia, Anne, Mike, Pedro, Azy, Keith A, Linda, Rolf, James, Peter G, and last, but not least, Col, who had another 21st birthday today.
Paul set an easy pace to the roundabout at Noraville, however some impatient driver got annoyed with our group, and turned sharply into the church grounds at Noraville in front of Warwick, and abused him in no uncertain terms, advising Waz that we should not be on the road.
After that little fracas it was a hard slog to Slade Park at Budgewoi due to the NE winds with gusts up to 35km/hr. On arrival at Slade Park with all riders accounted for, we headed for Elisabeth Bay, the normally easy ride was made a lot tougher than usual, and the tail had a lot of trouble keeping up with the Peloton, and was a long way behind when the peloton arrived in Lizzy Bay.
After the regroup at the second roundabout in Lizzy bay, Paul and his group rode up to Kanangra Drive, via the Pacific Highway as mentioned earlier, Warwick and his hardy group rode via the SRA, both groups had about an equal number of riders, surprisingly both groups arrived at Kanangra Drive at the same time.
Once both groups were at the beginning of Kanangra Drive, we had a regroup, where Paul explained the next part of the route. Freshly rested, we headed along Kanangra drive at a good clip leaving about 4 to 5 bike lengths between each rider, luckily, we did this as Harry's tyre came off his bike, and he came to a sudden halt. Thankfully the good brakes, and alert riders stopped us before we concertinaed into Harry, and the other cyclists behind him.
Keith A, and the sweep soon had Harry on his way again, and he soon caught up with the Peloton who were waiting at the Gwandalan turn off. Keith advised us that it was not another tack, but that the tyre they repaired after last week's puncture, with a patch, had decided to say goodbye to the tube.
From there it was a nice easy ride down-hill to the lake, where we spread ourselves out in the nicely named Gwandalan Lioness Park, a bit chilly in the shade but nice in the Sun.
After enjoying our lunch and coffee, Warwick called us together to advise us that it was Col's birthday, so we all joined in to sing Happy Birthday, some of the singers were great, some of the guys were terrible, but the smile on Col's face showed that he enjoyed the well wishes he had received for our group of riders.
The return journey after our break continued in a loop around Gwandalan, before re-joining Kanangra drive for the ride back to the Pacific Highway. It was a fast ride due to the tail wind. Warwick was heard to comment to Anne D, how well she was riding, and that he had trouble keeping up with her, even on his e-bike. Anne suggested if he used a bit more electrical power, he could have overtaken her, Warwick mentioned he enjoys turning off the power, and riding au naturel, sometimes.
On re-joining the Pacific Highway, it was all downhill to Doyalson with the NE breeze giving us a helping hand to increase our average speed. Col left us at Blue Haven for his house just around the corner, and we guessed he was going to have a little celebration with his family. At San Remo, Keith A advised us that himself, Mike, Pedro, Doug and Rolf were leaving the main group and returning to Noraville and other locations via Budgewoi.
James then became the sweep for the main group as we headed back to Gorokan and then Toukley. Virginia left us as usual at Dudley street to return home as she had ridden to Peel street, Linda and Anne waved us goodbye just after the Ambo station in Peel street, the rest of us returned to our cars before having a good chat and heading home.
The ride was about 47.5 kilometres, and the average speeds were between 19-20km/hr.
James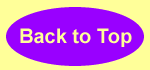 Bleak conditions on Budgewoi Lake - 16 October 2020
Fourteen Coasters and about 5 Skylarkers converged on Jenny Dixon Reserve (JDR) this morning. The Skylarkers were gone by the time I got there, on a mission around Tuggerah Lake in the Strong Breeze (25-27 knots), easing off later to Fresh Breeze (17-21 knots), but all at a nice temperature of 22°C.
Chris was back in action today leading us Coasters, and Doug and Mike did the tail. Col went home from San Remo, Linda from Lake Haven, and we split up at Wadalba to reduce our impact on the environment, and seating.
Minnesota Road was completely blocked by Police, probably in their search for an armed offender, so we detoured back along Warnervale Road to Louisiana Road, then Fairmont Blvd, thanks James, a shortcut back to Minnesota. Morning tea was held for the residual group at River Reflections, Tacoma, where most of us had a delicious tart of some sort.
Then we headed back home, or to JDR. Although Chris had ridden from home, he still took the stragglers back, maybe only to Peel Street, Toukley, still racking up about 60km. My distance was 44km, more than enough in such tough conditions (the wind). Thanks you dedicated cyclists for making it a worthwhile ride this morning, and thanks to our guides.
Danny
Nice here at Lakedge Park, Buff Point - 16/10/2020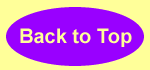 North Entrance - Wednesday 14 October 2020
Around 35 riders came to Osborn Park today for 3 different rides. Group 1 with about 7 riders did a loop of Tuggerah Lake, clockwise, G2 went to Batto Bay, with about 20 participants, and G3 comprised 9 riders, or 10 if you count Bones who tagged along, went to Toowoon Bay. Several riders copped punctures from drawing pins which some despicable sociopath had sprinkled around Wifred Barrett Drive. I rode home with one in my back tyre, but it didn't go flat.
Jill led G3 and Trevor swept up, looking after Keith V, on his old bike. I taught Keith to check his tyres and pump them up, at least he had a good pump, which he didn't even realise had a pressure guage incorporated in it. We headed down from Toowoon Bay to Long Jetty then along the lake path to The Entrance where we had coffee. There was a 15 knot southerly wind, at 22°C, which turned into a lovely tail wind for the ride back.
On a blustery day, and slightly chilly morning due to the wind chill factor, 21 riders turned up to for the ride to Sutton Reserve (Bruce Burgis Park) at Bateau Bay. We would have had a few more riders but it was noticed that Danny, Keith A, and Lyn S had their names on the group 3 sign on sheet, but rode with group 2 for an easier ride [nah, nah, nah! I was on G2 sheet and rode with G3.]. This confusion was caused due to people not being able to sign on personally during this covid period. We noticed Pam was at the start line, but chose to ride with group 3 also, it is worth noting that Pam had ridden from home around the Long Jetty area.
The eventual ride list was Warwick as ride manager, Doug was the sweep, the rest of the riders were Robyn, John R, Pedro, Linda, Lyn T, James, Azy, Estelle, Chris, Col, Lindley, Paul, Rolf, Harrison, Keith M, Mike, Maree and good old Daryl.
When the ride started, we headed for Wilfred Barrett Drive (WBD) riding into the strong southerly breeze, Warwick had to wait a while at WBD for 2 different groups who had got held up by the 2 sets of traffic lights at Main Road and next to the sportsground.
Next we headed for the North Entrance along WBD, the head wind took its toll, with the group splintering into 4 sets of riders, 500 metres or so between them. From the BOM the wind was a Southerly at 24km/hr with consistent gusts of 32km/hr, no wonder it was hard work. On our arrival at the North Entrance we kept a look out for the angry Maggie, and the drawing pins that someone has been scattering on the road. Maybe it was the Maggie, as his other diving tactics to stop us riding in the area did not work.
However, at arrival at the North Entrance comfort stop, Doug and Col had both encountered drawing pins that resulted in punctured tubes. These were quickly fixed by a band of helpers, and we were on our way to Long Jetty via the bike track, and then the roadway beside the bicycle track.
At the Entrance, Lyn T left us as she had ridden to Peel street, Estelle also left us to join group 2 [3], so as to keep up her energy for her holiday starting tomorrow.
Along the way to Long Jetty we noticed a lot less people on the bike track now that school holidays are over, we were greeted by friendly Mums with kids on small bikes who gave us big smiles and waves, very nice to see such nice happy kids getting exercise, instead of playing with iPads etc.
On arrival at Rotary Park, we had a regroup where it was discovered that Doug had another flat, this was due to the wrong size tube being installed at the last repair. Doug asked us to ride on, and that he and Mike would meet us at Sutton Park, Bateau Bay.
Riding on, Warwick took us along the bike path for a short distance before turning left, and then crossing Wyong Road at Killarney Vale shopping centre, before turning left into South street where we did a Cook's tour of Killarney Vale passing through Bateau Bay sports ground and through some very nice areas with lots of natural bush settings.
Next we crossed the Entrance road at Passage road, and were lucky not to encounter too much traffic on our ride to Sutton Park.
On arrival at Sutton Reserve most of the group stopped for coffee at the nearby shopping centre, good service, and nice coffee by all reports.
Doug, and Mike arrived shortly after the rest of the group at the park, and Jan was there to pick up hubby Col, and take him home after lunch, as they had an afternoon commitment.
The atmosphere in the park was very enjoyable, with the trees providing shade from the midday Sun, and it was a pleasant place to relax and have a chat with our friends.
After lunch/coffee break we headed back to the Entrance on the planned route with the Southerly making it a bit easier than usual. On reaching WBD the ride back to the bike track alongside WBD was one of the quickest yet with the wind really pushing us along, again some of us struggled with the high pace but all of us felt satisfied with our effort.
On arrival at the bike track, Harrison reported that he had a drawing pin in his front tyre, although the tyre had not gone down, Harry was advised not to take it out, but try and ride back to Peel street, which he attempted. Unfortunately, after he put in an impressive ride along the windy bike path, a short distance along Evans road he suffered a puncture to his rear tube and reported that his front tyre was losing pressure.
The calm heads of Warwick, and Paul decided that Paul would bring his car back and retrieve Harry and his bike. To relief of us all, on leaving Peel street, we saw Harry putting his bike on his car, thanks to Paul and Warwick for looking after Harry.
The ride was about 46 km, the averages speeds varied from 18 to 20km/hr, the temperature was around 20 degrees, but the wind chill reading was mostly around 17°C.
All in all, an enjoyable ride, except for the punctures.
James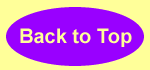 Some of the Coasters at The Bite Café, The Entrance
Firstly, got a lovely e-mail from Nick at the Lake Jennings Boy Scout Troop in the USA somewhere, with a request to add a link, just above the Reports heading above, to a bike safety site from one of his Boy Scouts, Conner. Thanks Conner! I don't think they know we are at the bottom of the world. See the power of the internet?
Anyway, my ride today was de-railed by a hospital appointment at 8.45am for a Pacemaker check. All good! Apparently I have 6 years left. On my PM battery. I then rode from home to meet everyone at The Entrance, but there was no-one there yet. So I had coffee with a group of kayaking friends, then headed towards Batto Bay in the hope of finding the Coasters. I ran into them near the Blue Bay Store, so it was good to find some friends. Apparently they had had a couple of flat tyres, hence their late return. So, James can take over the report as he witnessed it all. Cheers, Danny
TDCC Coasters Bateau Bay Loop Ride report 09/10/2020
On a windy morning, 17 cheery riders turned up at Jenny Dixon for our mystery ride. The ride was determined by our ride manager gurus, that a ride to Bateau Bay beach would be a nice place to go, then return to the Entrance for coffee.
Barry was the ride manager, and Warwick the sweep. The other riders as per the ride list sheet order were, Robyn, Paul, Pedro, Chris, Col, Lindley, Carol, Hugh, Nicolette, James, Daryl, Maree, Linda, Danny and guest rider Keith V.
Barry promised it would be a bit slower Coaster's ride than usual, he was fibbing of course. We set a good pace to the North Entrance, with the usual speedsters (Linda, Col, Paul, Pedro, Robyn, Nicolette, Hugh, and Lindley hot on Barry's tail. Chris was having his second ride back with us after his trauma injury, and although not back to his best, put in a great effort, Chris advised us later that he will lead the ride next week, he was feeling so good.
On arrival at the North Entrance comfort stop, it was discovered Linda had a flat tube, someone has been spreading tacks on the road at the junction of Wilfred Barrett drive, and Hutton road. Apparently, this is a known fact that there is a tack spreader somewhere in the area, as it happens on a regular basis. Our top bike technicians set to work, and had Linda mobile in no time at all. After the repair we were then on our way to Toowoon Bay. At this point Keith V decided not to ride any further with the group, as it was his first attempt with faster riders, we let him know that he would improve with a few more rides under his belt.
At the Entrance, there was a bit more traffic around due to the school holidays, but we progressed to Toowoon Bay without hassle. On arrival at Toowoon Bay, Warwick noticed a noise coming from Carols back wheel, on further inspection a 1.5cm L shaped bit of steel was removed from the tyre. All seemed good, so we then set off towards Bateau Bay. At the Shelley Beach roundabout, Pedro returned home as he had a previous engagement that he had to go to.
From the roundabout, it was a high-speed ride down-hill along Grandview street, and then onto Bateau Bay road past the Shelley Beach caravan park, a good speed was maintained most of the way to Bateau Bay Beach, due to the smooth road surface, it makes a big difference when the roads are so good.
On arrival at Bateau Bay beach, the sights of the frolicking whales offshore thrilled our group, who were busy taking snapshots of the Mother and her baby, they appeared to be waving to us with their flippers up in the air. The ambience at the beach side park was magic, aside from the whales, human families were enjoying the day with picnics set up at most of the tables, a group of about 50 pre-schoolers looked like they were also enjoying the day out with their minders. Unfortunately, this little bit of heaven only lasted a few minutes, before Carol realised her back tyre was flat. Again, Warwick, Col, Paul and Chris got down to work and this time the job was much harder than the first repair, it probably took about 25 minutes to get the bike up and running again, thanks for the effort boys. There are photos of the event on Strava from some of our riders if you want to check the scene.
As soon as the work was completed, we headed back to the Entrance for our coffee break. Along the way we ran into our Publicity officer Danny, who had missed the start of the ride due to a Doctor's appointment, he had to get a booster function put in his pacemaker. It was apparent the upgrade was successful, as Danny soon overtook our group at speed, and burnt us off on the ride down the hill to the coffee shop.
Due to the number of tourists in town, we spread ourselves out among 3 coffee shops, some of our group ran into other non-club riders they knew, so quite a few riders were spaced around the forecourt.
After we all had nice chats among the various groups, Barry gave us the nod, "on your bikes", this was the sign for a renegade Magpie to attack James, no one else was attacked, maybe he looked like a predator on his bike.
After leaving The Entrance and crossing the bridge, the ride back to Jenny Dixon was made easier by the W/SW winds assisting us, most of our riders would have been riding close to their personal best time. Danny commented on how well we all rode. Some people who rode to Jenny Dixon left us at the bike track, the rest of us returned to Jenny Dixon, where after packing up and having a chat we set off home.
The ride was around 36km, the average speed was around 21.5 km/hr, a bit faster than the usual 20km/hr average, Barry must have been feeling good. The wind was mostly from the W/SW at around an average of 11km/hr with gusts up to 25km/hr
James
Skylarkers had a crew of only 4 today due to some MIA. Dooralong was the "Order of the Day" and the wind was up - predominantly a Westerly with some South in it at times. As we set off we hadn't even reached WBD, when a voice from the dark shouted out from the bush in Denison St. Turned out to be Doug with the SOFA crew also starting out on their ride.
We basically did Nige's ride - Rollercoaster, Warnies and out to Dickson's Rd with no respite from the wind except for Rick's bike making a funny noise. The solution was to turn it upsidedown, twiddle a bit and turn the pedals (that's a female version!) Once onto Jilliby Rd, we found some cows to photograph but by the time we stopped, they'd lost interest and turned away! A heavenly stop at Dooralong Hall/park where we basked in the sun awhile out of the breeze. Then onto the last leg into River Reflections where the cakes are so devine... Couldn't resist, one for each of us as we reflected on the decadence of the different ones!
Coming home, we had a tail wind occasionally but not for long enough. As you can see from the photo, lovely sunny weather and all up 70klms up from JD's with Tony clocking up 90 and Rick somewhere between! All up, a great day out for 4 mates.
Irene
Skylarkers with new friends at Dooralong - 9 October 2020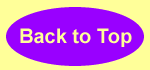 Some Coasters at Josh Porter Reserve, Chain Valley Bay South (CVBS) - 2 October 2020
Ideal weather everywhere on the Central Coast saw 22 riders assemble at Jenny Dixon Reserve, Norah Head, for a mystery ride to, as it transpired, CVBN and South, Josh Porter, and back to San Remo for m/t or in my case lunch. Paul led this outing and Warwick looked after the other end.
James broke a spoke so had to go straight back to JDR from the bike path between CVBN and CVBS. After a pleasant social occasion at JPR we headed back to Tall Timbers Road (TTR), but turned right down to the caravan park before continuing up TTR to the highway. After re-setting ourselves at Doyalson, we rode down the Motorway Link to Blue Haven Way and into that salubrious suburb before popping out at the San Remo shops where we headed for our favorite café, La Macchina Espresso, for coffee, munchies or even a garlic pesto with mushrooms and bacon, if that took your fancy.
After that very pleasant experience we headed for home, either directly or via JDR for our cars. Such a delightful morning, thanks everyone for joining in, sorry about you James. Thanks to Paul and Paul for keeping us together.
Danny
Coasters at CVBS, a beautiful place - 2 October 2020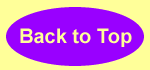 Perfect conditions for six Group 3 riders (hoping for a report soon), and 16 Group 2 starters. Group 1 started at Swansea for a ride up to Newcastle. Hoping for a report later.
Group 2 Report: Warwick led the G2 crew on an interesting ride over Toukley Bridge and along The Corso. At Moala Pde we had to wait for many vehicles turning from the opposite direction into Moala Pde, obviously because of some detour happening over in Charmhaven. Chris later reported that the highway was completely closed at the Charmy shops, he coudn't even get close enough to see what was happening, but there was some object right across the highway there.
So we continued to the so-called Charmy Bridge and into Blue Haven, making our way up to Roper Road, where Chris left us with a plan to re-visit at Warnervale Park, for lunch.
Waz then took us up to Doyalson and left into Wyee Road, and along that long road to Hue Hue Road, skipping the shortcut via Gosford Road as it was blocked by roadworks. Many regroups and rests were taken as this is quite a tough ride, but praise is due for the efforts of this group in the road conditions. We finally made it to Sparks Road, only about 30km so far, surprisingly.
Lunch was held at the playground near the Warnervale Railway Station, with many kids there during there holidays. Strangely, there is no toilet for the use of patrons. You have to cross the road and use Warnie's loos. The café does have very nice coffee though, and delicious food available.
The final leg was different, riding all the way along Warnervale Road to Louisiana Road, and into the housing estate at Hamlyn Terrace, through a gap in the fence and a gate, and out the other side of the hospital, across the highway into Craigie Avenue, where I peeled off to my nearby home. I rode 50km on my e-bike, the posted distance.
Thanks Waz for leading, and Rolf for sweeping, and to everybody else for coming. A wonderful day in the fresh air riding with mates.
Danny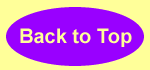 Paul and Waz at Batto Bay - Coasters 25 September 2020
Skylarkers - About 7 of them rode out to Pelican, then back to Swansea for cakes. No coffee apparently. 67km.
Coasters Ride to Batto Bay - Eighteen riders met at Jenny Dixon Reserve today, keen to ride somewhere. Batto Bay was designated by Warwick, who led us down Wilfred Barrett Drive (WBD), with a gentle following wind.
No magpie attacks at the bend near the Marine Rescue, we think it might be dead, someone saw a carcase by the road. What a shame!
After a rest at Roberts Street, North Entrance, we continued over the The Entrance Bridge, and through The Entrance CBD heading towards Toowoon Bay for a re-group. Barry was reported missing with a flat tyre, and Waz rode back to help. Baz decided that with his limited spare time and an appointment after lunch, he couldn't finish the ride, and summoned his wife Lois to come and collect him in the Merc. Don't know how they went stuffing the bike into that little car.
We finally made it to Batto Bay where Darryl saw a whale making its way south, but he was the only one who saw it. Then we set off back to T/E for coffee, going via Long Jetty for a variation. We found seats wherever we could at DCE and the other shoppe, where we also found Graeme and Sharon, and Bill and Chris, all having a nice little ride. Graeme had his little doggie on the bike with him, and was riding in clogs. Just sayin'...
While we were all sitting there in the sun, a mighty weather change came bursting through, with winds NNW up to 35 knots (70kmh). Fortunately it eased off slightly by the time we got going again, but unfortunately we still had a big headwind to go back. I bet the Skylarkers were laughing!
Tall John and I were keen to get going, as we both live on the west side of the Toukley Bridge, so we left before the others. I had a very pleasant ride on my E-bike, and John kept up with me all the way up WBD, good going. My total k's was 52, as I had ridden from home, and the standard ride was 37km. Thanks everyone for coming.
Danny
Darryl at Batto Bay trying to convince Linda and Marie there was a whale out there. 25 September 2020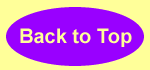 Beautiful view from the Tuggerawong bike path - 23 September 2020
Group 3 ride to Warnies. A big roll-up at Peel street this morning - 7 riders in Group 1, 18 in Group 2 and 10 in group 3. The G1 took themselves up to Yarramalong into a stiff headwind, and sailed back with ease, covering between 75 and 91km.
Group 2's report is below, but Group 3 was where I was. We rode over the Toukley Bridge and along Marks Road, over the roller coaster, having a re-group at Craigie Park. Jill was our ride manager, and Trevor did the tail.
A few of us took the Tuggerawong bike path, where that lovely photo above was taken, all finally meeting up at the Wyong toilets. We then rode through Wyong, towards Wattanobbi, where I did a corner, but I forgot how many of us there were, and when I didn't see anyone else I took off after the last person to pass me, Darryl, who told me, when asked, that he wasn't the last one, there were a few more. I raced back, on my leccy bike, but couldn't see anyone. I did a bit of searching, then rode down to the highway and up towards Wattanobbi, then eventually found them all together, none of whom had any idea where they were going. The guy up the front turned right instead of left and we were lost again, but eventually we found everyone else, and I got 2 de-merits.
Back on the hwy we headed for Warnies Track and finished up at Warnie's Warnevale Railway Station Café, where we had lunch.
After lunch Keith V and I were a bit slow out of the gates, and the others rode off without us. Because Keith had no idea where he was (he's from Avoca Beach), I had to take him all the way to Toukley Bridge (instead of going straight home) whence he made his own way to Peel Street.
So while the average distance for today's ride was 38km, my total was 50, more than they did in Group 2. Still, a very enjoyable ride, and a nice lunch at Warnies (Keith and I both had hamburgers, that's we we got left behind).
Danny

TDCC Grp 2 Summerland Point via Elisabeth Bay ride report. 23/9/2020
On arrival at Peel street, a good turnout of riders was encouraging to see, no doubt the sunny skies played their part. Group 2 had our latest club members sign up, that is Elly and Craig who rode with us as guest riders last Friday. Barry ensured the paperwork was performed with his usual efficiency.
The weather at the start of the ride was fair, with just a slight breeze blowing across the lake, this was to change later in the day as the Sun performed tricks with the wind.
Seventeen riders signed on for the strenuous ride to Summerland Point via Elisabeth Bay. The return journey was not as per the advertised route, as shall be explained.
The 17 riders were Warwick who rode as the sweep, Robyn, Col, Keith M, James, Rolf, Pedro, Paul who was the ride manager, Doug, Keith A, Estelle, Lindley, Barry, Elly, Mike, Lyn and Craig. We welcomed back Robyn who has not ridden for a few weeks due to a niggling sprain, and Estelle who has been on holidays.
Paul, the ride manager, gave a stern warning to all riders to ensure they were at the start point on Leonard street by the start time, however a few riders (no names) continued chatting, by the time Paul fired the starting gun, it was 09:35hrs, Paul stayed calm, and led the group to Aldi, then to Budgewoi in an orderly manner at a good pace.
Instead of the usual comfort stop at Slade Park, Paul advised we would be stopping at Mackenzie Park instead, to view the newly-painted murals on the amenities block. The second reason was to meet up with Lyn R (S?), who was waiting for us at the park. However, things did not go to plan, as we entered Slade Park, Paul's bike had a puncture, so Paul asked James to ride to Mackenzie park, and let Lyn know that the group were delayed.
Eventually with the tube fixed, the group arrived to admire the murals, and take some photos, all done, we set off towards Elisabeth Bay at a swift pace to make up some time.
From Lizzy Bay we crossed the Highway to Chain Valley Bay and rode along the along the wooden bike track amongst the Mangroves, creeks and overarching trees to North Chain Valley Bay, a lovely part of the ride for those who took the time to enjoy the scenery.
From there we progressed to Kanangra Drive via the very gravelly, and pot-holed road (Link Road), those riders who have narrow tyres struggled to avoid embarrassment, thankfully we all arrived at Kanangra Drive unscathed.
Once onto Kanangra Drive, we had a nice run into Summerland Point, although the head winds which had sprung up since we had left Peel street stopped us from reaching our maximum potential.
On reaching the unoriginally named Summerland Park, and the nearby shopping centre, where the coffee shop was overloaded with our riders, the rest of us settled into the park, and took up spots on the benches to take advantage of the bright sunshine and pleasant ambience.
The scene was surreal with ducks of all kinds meandering amongst us, family groups having picnics and generally enjoying themselves with the sights of the delightful Lake Macquarie, with the local boaties showing off their million-dollar boats.
After lunch, and on the way to the carpark for a regather, we encountered a Mother Duck with a duckling beside her, with our group Ooohing and Awwing, we were astounded when about 10 ducklings emerged from under Mum's wings, a delightful sight which cheered our hearts.
At the regather, Paul advised that we would return via the Pacific Highway, and not the SRA due to the poor condition of the road, he advised those who wanted to go via the SRA could do so if they wished.
When we restarted the ride, we rode along Cams Blvd Rural to Kanangra Drive, it is a nice ride, as you ride under the canopy of the trees for quite a long stretch of the road. After joining up with Kanangra Drive, we headed for the Pacific Highway where we had a regather when we turned right into the Pacific Highway.
At this stage, Mike, Estelle, Doug, Rolf and Pedro decided to return via the SRA and test their riding skills. The rest of us headed down the highway, where unfortunately Paul had another flat. Paul advised us to keep going as he may be some time before he gets going again, Col decided to stay with Paul to assist with the repairs, thanks Col.
The rest of us had a regather at Elisabeth Bay, where we saw the 5 riders who returned via the SRA heading up the nasty hill towards Budgewoi. The rest of us followed and rode to Peel street without drama. After we had arrived at Peel street and had a chat amongst the group, we then packed up and started to head home, at this stage Paul had still not arrived. We will find out what happened at Friday's ride.
Estelle mentioned she was not happy with her performance today, but we assured her that she went well, and that she was in the middle of the group most of the time. Remember we will always wait for riders at the tail, and we are not racing, but riding to enjoy ourselves and stay healthy.
The ride was about 43km, the average speed was around 19.5km/hr, the temperature was around 21 to 23°C during the ride, the wind was WNW around 13km/hr with gusts of 30km/hr.
James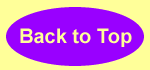 Grim aspect of Tuggerah Lake - 18 September 2020
On a day that the BOM said there was little chance of rain, the rain Gods, Nasty, Good, and I Don't Care Gods decided to settle on a little bit of each. On the way to Jenny Dixon, our enthusiastic riders encountered a small amount of rain, which stayed around until we left on our ride.
Twelve riders turned up, but only Rolf the ride manager for the day, Mike the sweep, Viv the Marshal, James, Pedro, and 2 guest riders, Elly and Craig participated in the ride. Warwick returned to Woy Woy, Col, Danny and Lyn S rode home [after we all had m/t at Bombora, with Doug and Paul], and Paul took his new car home out of the rain.
At the start or the ride, we welcomed Elly and Craig to our group, as they are keen to join the club. They have just moved up from the big smoke 5 weeks ago, and they have settled into life near the Wyong River. Apparently, Keith A met them on one of our rides last week, and told them about our club, thanks to Keith.
As per the report title, today's ride was to the Entrance, then Long Jetty via the bike path, Bateau Bay, Shelley beach, then back to the Entrance for coffee, and then back to Jenny Dixon after coffee.
Rolf set a good pace to the Entrance, however James dropped an item of clothing from himself, so Mike the sweep, went back to retrieve the item, so Mike and myself then fell behind the Peloton by a kilometre or so. We therefore put our pedals into high gear, and found Viv waiting for us at Magpie corner, thankfully he was in a docile mood today.
After the compulsory comfort break at the North Entrance, we headed over the bridge and onto the Entrance bike path towards Long Jetty. As we left Picnic Point, Elly nearly came to grief on the sharp right-hand bend onto the main track, luckily her riding skills kept her upright.
After arriving at the Long Jetty section of the track, we crossed The Entrance road, and rode along the Entrance road pathway past the Primary School on the corner of the Entrance road and Yakalla street. A big group of about 100 kids sitting on a grandstand gave us a almighty cheer, made us all feel better, must have been setting up for some school event. Shortly after we passed the High School section, of course, no response from those sophisticated young adults.
After that setback we rode along the bike path that meanders through the Edsacc Oval, through to Bias Avenue, which of course is named after the bowls club, 100 metres from where we turned into Bias Avenue.
We noticed by this stage of the ride that Elly and Craig were not novice riders, and had no trouble keeping up with our pace.
From Bias Avenue we rode back to The Entrance along the usual route, to the coffee shop opposite the War Memorial.
While Elly was chatting to Pedro about the club and our activities, Craig was telling us a bit about himself and Elly. Apparently, Elly was a good Triathlete in another life, and Craig was a keen rower and coached rowing at the Newington College. He is looking for a similar role in our region, if anyone knows of a school that needs a coach.
After coffee, Viv rode home as she had ridden to Jenny Dixon. Rolf decided to take the bike path at the North Entrance instead of the road way, it was a good chance to test our riding skills, Rolf quickly rode out of sight, Pedro was a few meters behind our, and no matter how we tried, we could not shake him off, good effort Pedro.
After re-joining the road near the Magenta resort, it was full speed ahead to Jenny Dixon. On arrival at Jenny Dixon we could not find Craig. Apparently Rolf had decided to show Craig a few of the local hot spots. Eventually they returned passing the wedding ceremony in the park just down from Jenny Dixon. The wedding looked impressive with a big white tent set up, with outdoor seating, the champers was flowing, unfortunately no one beckoned us over.
Once we were all back to Jenny Dixon, we had a very nice chat within our group, and with Elly and Craig who promised to ride with us next Wednesday.
The ride was around 34km, the average speeds were around 20km/hr, the temperature hovered around 17°C for the whole ride, the wind was mostly Southerly around 20km/hr. The rain at the start of the ride was similar to walking under a tree full of cicadas in summer. After setting off to the Entrance we did not encounter any more rain.
Again, a very enjoyable ride.
James

The Skylarkers did a loop of Tuggerah Lake, including Kangy Angy and Enterprise Drive, but in the Clockwise direction, except for the Kangy Angy/Enterprise Drive section, for a change. About 70km, in rather chilly conditions, but I don't suppose they noticed.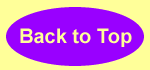 Group 1 - In the absence of more info, G1 rode down to Terrigal for over 60km of vigorous cycling.
Group 2/3 - Starting at Morisset with 24 riders, we rode back along the main street to Deaves Road, towards Mandolong. We had to separate the last four riders to maintain to COVID-19 rules. Up Deaves and onto Freemans Drive, straight through Cooranbong past the lovely café, to Newport Road, where we waited for everyone to catch up. Warwick was leading and Mike and Doug looked after the back, and I marshalled a few corners.
At Dora Creek we had a welcome toilet stop, before heading back over the bridge towards Morisset, then taking the next left, Marconi Road, to enter the strange world of the peninsula.The ride program suggested a distance of 50km, which seemed a lot for G2, but it was only 38km, but tough, with many hills, with uphills amazingly equalling downhills by the time we got back to Morrie.
Lunch was held on the edge of the road near Bonnells Bay shopping centre, for those who needed a coffee fix.
We then meandered all over the peninsula, including the finally-finished Trinity Point, looking very beautiful, before dragging our sorry saddles back to Morisset.
Notable performances of the day were: everyone on a normal bike who did all those hills without complaint, Rolf, who rode from home and, despite many offers to give him a lift, back, and Col who, after a stirling ride all day, then rode home to boost his distance, another 18km.
The weather was magnificent, getting quite hot in the sun while we were stopped. The temperature at home was 27°C. Thanks everyone for coming, especially those who filled an administrative rôle.
Danny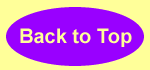 Skylarkers - Several cyclists making up the Skylarkers rode from Jenny Dixon Reserve, Norah Head, up through Budgewoi and Lake Munmorah to Belmont, where they joined the Fernleigh Track , only turning around at Whitebridge before coming back for a nearly 90km ride. Well done you guys!

TDCC Coasters Mystery ride. 11-09-2020
Today's mystery ride was a mystery in more ways than one, thanks to a friendly road crew who blocked our progress. The Mystery ride as usual started at Jenny Dixon, then went to Budgewoi, San Remo, then tried to get to Wallarah Peace park at Gorokan, where we intended to ride under the bridge and progress our way to Wahroonga road. Unfortunately, long delays at the road works on The Corso near Rowan Park caused us to detour to Marks road via Dudley street, and other numerous roads.
As happens when things don't go as planned, some of our group went to Dudley street via different routes. Once on our way along Marks road, we turned right into Wahroonga Road, cycled to Wadalba, crossed the Pacific Highway, and cycled along Minnesota Road to Sparks road, where we turned right, and joined the Warnervale Wetlands bike track. We then cycled to Charmhaven, and returned to Toukley/Jenny Dixon via Budgewoi or Gorokan.
On such a nice day, we expected a good turnout, and we were not disappointed, as 15 riders fronted to enjoy the sunshine, after the disappointment of Wednesday's weather we were all excited.
The riders in order of appearance were, Viv, Col, Pedro, James, Paul, Kerry, Keith A, Debbie, Harrison, Doug, Barry, Daryl, Anne D, Rolf, and Mike. James was the ride manager, and Mike and Doug shared the tail duties.
The group left Jenny Dixon in good spirits, and we set a pace of 25 km/hr all the way to Slade Park at Budgewoi. Daryl commented the pace was a bit hot for his legs, so we slowed down too 22km/hr for Daryl's benefit. On arriving at Slade park some riders stripped off their excess riding gear, this was due to the warmer than expected temperature and the effort they had put in on the way to Budgewoi.
After a short break, we headed to Edgewater Park at Buff Point for a comfort stop. Lots of people were walking dogs, lots of Mums with bubs, and other cyclists were on the track, so we had to be careful not to run into anyone. The lead riders were using their bike bells a lot more than usual, we even got a few thank you greetings from the walkers.
From Edgewater park we cycled to San Remo, and then had a regroup before turning south along the Pacific Highway. We then turned left at Lowana Avenue so as to follow the road around the lake to Gorokan. The CCC Lolly Pop man had other ideas as mentioned earlier, so we detoured to Marks road as mentioned.
After a re-gather in Marks road, Kerry and some of the boys really put their muscle into the pedals and left the rest of us in their wake. After turning into Wahroonga road, we waited for Mike who seemed to have been lost, thankfully he turned up a few minutes later and we set off towards Wadalba without incident.
From Wadalba we headed towards Sparks Road along Minnesota road, but at this point Doug got caught at the lights, so we had a short stop to let him catch up. Originally, we were to cross Sparks road where there was no traffic lights, but Col suggested we continue along Minnesota road, and turn into Sparks road at the traffic lights, a good suggestion Col, and thanks, much safer.
Shortly we were on the Wetlands bike track, Hamlyn Terrace, which was very enjoyable, especially the section beside the primary school, where we rode among trees that formed a Cathedral style canopy above our heads.
Coming out of the Wetlands, we headed up Hakone Road to Arizona Road, and eventually arrived at the Charmy nursery. At this point Kerry and Anne D, left the ride, and returned home. Barry, Col, Paul, and James went to the San Remo coffee haunt, while the rest of the remaining group stayed at the Nursery coffee hut. Too many of us to go to the one shop in this Covid times.
After coffee, the San Remo group split up and just as we did Nicolette and her riding partner turned up, so we had a short chat before departing. Col, Barry, and Paul rode to their respective places of abode, and James returned to Jenny Dixon. The Charmy group dispersed after coffee and returned to their homes, only Daryl rode back to Jenny Dixon, and arrived just after James. After discussing bike related matters, we also saddled up our horses, and made our way home.
Different riders averaged between 48 to 56km as some had ridden from home, Kerry would have done more as she cycled from down The Entrance way. The average speeds varied between 17 to 19.5 km/hr. The temperature was nice, and the winds were variable, but not overpowering.
James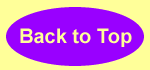 On arrival at Peel street, after battling our way through gale force winds, and a little bit of rain, we found that most of our riders had decided to stay in their warm comfy beds. Keith M was in his little BMW waiting for us to arrive after driving all the way from Point Clare, Paul arrived shortly after, then James, and in dribs and drabs, Doug, Pedro, and Mike.
Paul came by car with no bike, James was more optimistic and came with bike on car. The 3 musketeers (Pedro's description on Strava), Doug, Pedro, and Mike rode to Peel street.
After much discussion, we decided that the organised ride was not going to happen, so the 3 Musketeers decided to loop Budgewoi Lake and have coffee at the Charmy Nursery. After coffee they rode back Toukley, dropping off Doug on the way as he lives close to the Nursery.
Paul, Keith and James headed home in awe of the intrepid Musketeers, thankfully not much rain, but lots of wind on their shortened ride.
Paul told us that group 1 had decided on Tuesday not to ride today, group 3 members were nowhere to be seen, so we guessed they did the same.
Brenda, Danny and Gemma went to Merimbula on Tuesday, so they missed the worst of the weather, from the BOM it looks like they are enjoying fine weather down South [correct].
Last week we forgot to mention David F, also was also suffering injuries from the same riding accident as Chris was involved in. David has injuries to his ribs, which will keep him out of action for a few weeks. All the best David for a quick recovery.
James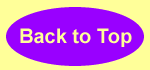 Coasters at San Remo - 4 September 2020. I picked this one as Merrilyn and Robyn have their mouths open.
A warm day only getting warmer, so early in Spring, revealed twenty riders keen to get going on their secret Friday ride. Our regular leader/manager, Chris Boi, took himself out of contention on Monday by crashing on the Fernleigh Track, injuring his shoulder, so we got Wazza instead. Waz decided we had enough big rides this week, after Wednesday's marathon (58km for me), so he settled on a nice short ride. In the same accident Dave Fuller cracked a few ribs and punctured his lung, so spent a few days in hospital.
Setting a cracking pace on his e-bike, Warwick took us down to the Toukley Bridge and along The Corso to the highway at Charmy. There were about 4 e-bikes on today's ride, including me (Danny).
After crossing the 'Charmy' bridge we did a little exploration of Blue Haven to add some distance. Then we rode to Lakedge Park, via the backroad in San Remo, then on to Budgewoi where we set off straight down Budgewoi Road to Lakes Beach Café for morning tea.
We were met at Lakes' by Nicolette, Brenda and Jemma, my support crew. Not having ridden since 3 July I suddenly peeled off over 100km on my first week back on the bike. Feeling good, thanks!
After m/t we all headed off home, various locations, glad to have had this beautiful day riding with mates. I'm pretty sure Col rang Jan to pick him up at Lakes Beach, but surprisingly his Strava record showed he rode home to Blue Heaven via the very dangerous Scenic Road, Hwy, Link Road and via Aldi to home, for a total of 55km. I think you owe us an explanation Col! I rode from and back home, so I clocked up 46km, while Paul's total was closer to 37.
More photos on our FaceBook Group page here.
Danny
Peaceful Tuggerah Lake at Toukley Bridge. 4 September 2020. More photos on our FB Group page.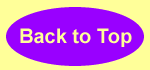 TDCC Group 2. Tumbi Umbi loop ride report
Today's weather was much better than recent efforts, lacking the Westerly winds that normally blow across the lake, so the scene was set for a nice ride. Fifteen riders turned out today, Warwick was the ride leader, and Rolf was in charge of the tail. Unfortunately, Chris could not attend as had an injury sustained while riding with some of his mates on a private ride, best wishes Chris, for your recovery.
The other riders were Robyn, James, Viv, Linda, Carol, Peter, Keith A, Debbie, Mike, Azy, Pedro, Maree and Danny [G3]. Col turned up but returned home without riding with the club. Some group 3 riders turned up who we have not seen so much of recently, so Hi to Frank and Daryl M.
With the smell of Spring in the air we set off for Gorokan, on the way some blokes on the building site opposite the Beachcomber hotel, gave us a big cheer, much welcomed fellows.
On arriving at Gorokan, and while having a short break to allow the tail to catch up, group 3 arrived behind us. As Danny has not ridden with group 2 since his operation, he decided the pace of group 2 was not suited to his fitness level at this stage, so he joined the group 3 riders who rode around Tuggerah lake. On checking Strava their ride was not much shorter than ours, and their speed was only a few km/hr less than ours, good effort group 3 riders. [Thanks, James!]
The ride to Wyong was made more enjoyable by our detour along the Tuggerawong bike path, which as mentioned in previous reports has some great views of the lake. On arrival at Wyong, and our first rest stop, group 3 arrived within a few minutes, good effort group 3.
After leaving Wyong we rode to Tuggerah, then onto the bike track on the south side of Wyong road, riding under the Wyong road to access the bike path. The bike path is in need of an update as most concrete sections are on a different level and create a bone-jarring ride. As you will see later in the report, one of our riders returned a different way to Tuggerah to avoid the shocks to his elbows and wrists.
The way to Tumbi Umbi was convoluted and involved crossing Wyong road at the traffic lights which only went green for a few seconds, even Usain Bolt would have had trouble getting across the road in time.
After we crossed Wyong road at the lights near the Mingara club, we cycled West along the bike path before turning left into Palm Valley road. Most of us had never been along this road before. It was absolutely stunning, with multiple hills, and valleys, with the scents of Jasmine and other exotic plants filling the air. What surprised us was the size, and beauty of the houses built on acreages, a must-see if you have not driven along this road. Must be where all the millionaires on the coast live.
Palm Valley road eventually returns to the forementioned traffic lights near the Mingara club, where we crossed Wyong road, and then cycled to Bluebell Park at Berkeley Vale, where we stopped for lunch.
Before arriving at Bluebell Park, Mike, Pedro, and Rolf left the group, and returned to Toukley via Wilfred Barrett Drive. After lunch Viv returned home as she had ridden to Peel Street.
As all tables were occupied by other people when we arrived, so we mostly sat on the ground or stood up, some of us found our way to the occupied tables on the pretence of having a chat with the people already sitting there, they did not mind, as long as we kept our, you know, distance.
After lunch, we headed for the bike track beside Wyong road, Paul decided the bike path was not to his liking, so he returned to Tuggerah via Church Road, and Lake road, that is pot-holed pretty badly, so Paul must have dodged them.
While we were stopped at Tuggerah for a regroup, Paul caught up with us, so the alternative route did not take much longer, maybe Paul put the after-burners on.
After leaving Tuggerah and having a short stop at the Wyong loos, we headed back to Toukley with a medium strength NNW head wind blowing the whole way. Various riders turned off before Peel street to return home, the rest of us had a chat at Peel street before heading home.
A most enjoyable ride, taxing our legs but satisfying our minds after the great sights of Palm Valley Road, Tumbi Umbi.
The ride was around 60km, the average speed was around 20km/hr, the temperature for most of the ride was 17°C, the wind was mostly around 18km/hr from the NNW.
Just a note about crossing the Wyong river bridge, after we came off the Bridge, on the road to the footpath in front of Booth's, we were abused by motorists for riding across the road where traffic enters from the South. Maybe take more care when traversing this area in future.
Carol suffered a broken spoke in one of her wheels, so she was off to the bike shop after the ride, Carol said it did not affect her ride and made it to Peel street without stopping.
As mentioned earlier it was a great ride, except for a few boofheads who like to abuse cyclists, must have been the Spring air making them a bit chirpy, behaving like spring magpies.
James

Group 3 ride around Tuggerah Lake - Only 7 of us at Peel Street, with a couple of e-bikes and some outpatients, like me with a new hip. Ev was our manager, but Jill led the ride the whole way, at a brisk pace, that's why James was surprised at our frequent catching-up. Seen in the photo above are the rest of us.
With a lovely tail-wind we made good time to Blue Bell Park, but we didn't stop for long, resuming our quest for the bright lights of Long Jetty CBD, where we had lunch. Or at least some of us did. With no shops, 3 of us just sucked water and watched the others feast on prepared-earlier coffee and food.
We soon pushed on towards The Entrance where hunger and home-sickness forced me to keep going and leave the rest of the group to make their own way home. I cycled 58km, good for a new-hip recipient (7 weeks), though I was very tired.
Thanks to Ev and Jill for leading the ride, and everyone else for coming today.
Danny
Group 3 pitting at Craigie Park - 2 September 2020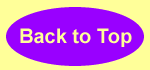 TDCC Grp 2 Coasters Bateau Bay loop
Today's mystery ride was indeed a mystery ride, with our ride managers performing multiple U-turns, we assumed to keep us on our toes. The route went from JD park to the Entrance, then to Bateau Bay. After a rest at Bateau Bay beach, we returned to the Entrance via Killarney Vale shopping centre, and the Entrance bike track, and after coffee at the Entrance we returned to JD park, the way we came.
Seventeen people turned up at JD park, only 13 were rode with the Coasters, Pedro turned up for a chat, Mike, Doug, and Col went on a mates' ride around Budgewoi Lake, in an anti-clockwise direction. As Col had ridden to JD park with his neighbour, Mike, and Doug accompanied Col back to San Remo, where he ventured home with his neighbour. Mike, and Doug continued around Budgewoi Lake, Doug left Mike at Gorokan, from where Mike returned to Toukley. Good effort Col, and Doug who are close to joining our rides from the speeds shown on Strava.
Chris was the ride manager with Warwick riding tail, Paul as usual acted as a Marshal so us stragglers would not get lost. The other riders were Robyn, James, Barry, Marie, Alan, Lindley, Anne D, Daryl G, Graeme, Merrilyn, and Keith A.
The ever-exuberant Chris set a cracking pace from JD park to the Entrance, leaving a small group of us in his wake, of course our gun riders kept up, and encouraged him to go faster. Half-way to The Entrance, Keith A had pulled up in the breakdown lane, as Warwick, and Myself arrived on the scene we thought Keith must have had a flat. Of course Keith did not have a flat, but was clearing broken beer bottles from the road so that others did not come to grief, great effort Keith, we joked about carrying a broom with us next time, so much glass on the road from people discarding stuff from cars, not good.
When we regathered at North Entrance, after not being attacked by the resident Maggie, we set sail for Toowoon Bay where we had a bit of a chin wag. Our next stop was the front entrance to the Shelly Beach golf club, Chris soon realised that were not playing golf today and we did a U-turn before riding to Bateau Bay beach, which looked absolutely stunning in the bright sunshine.
The ride to Bateau Bay beach was made a little more entertaining by a little old lady, who took it upon herself to abuse the whole group as we were riding through her territory, scarier than the Entrance Magpies.
Warwick was so enthused with the ambience at Bateau beach, that he decided to ride up to the Wyrrabalong/Cracknet Lookout, which is an 80-metre climb over a few hundred metres. Warwick mentioned it was even hard on an e-bike, there was no other takers.
After leaving Bateau Bay beach we headed for Killarney Vale shopping centre via the rear of Edsacc Oval, we had a detour on the way to Killarney Vale via the Bateau Bay bowling club, after another U-turn we headed South (we were too young to play Bowls), and found the correct track to Edsacc Oval. Eventually we made it to Killarney Vale shopping centre, then to The Entrance bike track, which we followed to our favourite coffee shop DCE at The Entrance.
Of course, strict Covid requirements were in place, with the sit-down sippers having to sign the guest book. Danny, Brenda, and Nicolette greeted us on arrival. Gemma was not her usual happy self today and was not offering her usual tail wagging, Brenda did not know what put her in this mood, maybe Danny didn't give her favourite treats.
Nicolette was wearing her Magpie helmet and had ridden from home to The Entrance for coffee with us. Nicolette advised us she is riding ok, but can't do the longer distances just yet, from Strava her ride speeds are up with our group, so should not be long before she re-joins the group.
After coffee we left for Jenny Dixon, as we neared the bridge a sneaky magpie dive bombed a few of our members multiple times, he must have been a first time Dad as he did not connect with any of our riders, just made a lot of noise.
With a strong breeze coming at 90 degrees to us, we rode over the Entrance Bridge, where we struggled to ride a straight line. As we approached the North Entrance fish co-op, we were on the look-out for the feared magpie, he did not disappoint us this time, with multiple attacks on various riders.
The ride back along Wilfred Barrett Drive was assisted by a strong breeze, really much easier than on the way to The Entrance. Riders who live West of WBD left us at the new bike track for home, the rest of us rode to JD park without incident.
Everyone was pleased with themselves and enjoyed our little detours.
The ride was around 40km, our average speeds were around 20km/hr, we climbed around 260 metres.
James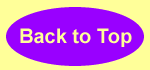 TDCC Grp 2 Wyee Loop via Charmy-Doylo-Wyee-Warnervale-Wadalba-Toukley (not Ruttleys Road)
As can be seen from the ride name listed in the title of this document, the planned ride (via Ruttleys Road) was abandoned for safety reasons. Some our members will be aware that Tony came to grief at the causeway on Ruttleys Road, near the Mannering Park turn-off. Apparently as he had just about finished the crossing, a large truck blew its horn behind him, and it distracted Tony so that he did not see the pothole in front of him, so he came to grief. Thankfully he was not seriously hurt. Those people who have ridden across the causeway/bridge will know there is no bike lane, so thankfully our ride manager changed the route from the advertised ride.
The weather gods have been kind to us today, with little breeze at the lake front as we prepared for our ride.
Twenty people turned up for the ride, Warwick was the ride manager, and Rolf the sweep. The remaining riders were, Robyn, James, Chris, Debbie, Keith A, Keith M, Pedro, Mike, Azy, Carol, Hans, John, Paul, Lyn S, Doug, and 4 riders from group 3 who were Lyn R, Trevor, Jill and Daryl M.
In a cheery mode we set off towards Harry Moore Oval (HMO) near Toukley primary school. At HMO Lyn S left us to return home as she had ridden to Peel street from points south along Wilfred Barrett Drive. On arrival at Gorokan, Doug did the same as he is not fully fit to join our longer rides, he too had ridden from home.
From Gorokan to San Remo, Warwick set a blistering pace on his Electron powered bike. One old bloke named James walked across the footpath on Wallarah Creek bridge, as he has come to grief on that bridge in the past, as have a few other riders. Better to be safe than sorry, the path is a bit narrow for bikes with wide handle bars.
After a break at San Remo, we set off for the back streets of Blue Haven. When we stopped near Aldi, the group 3 riders decided that they would return to Peel street, as the speed of the ride was a bit higher than they were used to riding. From Strava it was seen that Lyn R rode to Budgewoi, then onto Elizabeth Bay before returning to Budgewoi, good effort Lyn.
After leaving Blue Haven we ventured to Doyalson where the wind sprang up and made life a bit hard for some of our lighter riders. I could have imagined them lifting off the road like Mary Poppins.
From Doylo we ventured to Wyee along some sections of road that were good, and some sections badly in need of repair. On arrival at Wyee we stopped at the Tennis courts on the corner of Hue Hue Road, before turning south into Hue Hue road for the roller coaster ride to Sparks road at Halloran. As the speed from Wyee was quite high, the tail took a long time to catch the lead groups.
After leaving Halloran we headed for Warnies, and Wadalba, our 2 nominated coffee break locations. Unfortunately Sparks road breakdown lane was in a poor condition, and 2 of our riders nearly came to grief in a massive pot hole. Rolf suggested we would need a torchlight to find our way out, must have been about 75cm wide and 50cm deep, it was in the shade so hard to see, I will report it the CCC.
The péloton stopped near the traffic lights adjacent to Lakes Grammar school (Minnesota Rd), waiting for the tail group, who seemed a long time in catching up, this was due to Pedro's bike having a flat tube. So some of the group went to Warnies, and some went to Sams at Wadalba. Warwick and the others waited for the tube to be replaced. We were advised later that they had trouble getting the tyre back on, the repairs must have taken an hour or so, some sort of record.
Eventually when all was settled, the Warnies group headed home by a route unknown to our group at Sams. The Sam's group headed home via Wahroonga road, and Gorokan.
It was noted that some of our riders asked about Col's health as they were not present the last time we were advised of his condition. Paul advised us that Col was improving. Don't know if Danny or Brenda joined us for coffee, they may have been at Warnies. [No, we were driving to Mater Hospital at North Sydney for a 6-week check-up. All Clear!]
Again, it was a very pleasant ride with average speeds between 17 and 22km/hr, so this accounts for the big gaps in the riding groups at times. We climbed around 420 metres, and the wind speeds were erratic, mostly NW and NNW between 7 to 15 km/hr with gusts up to 20km/hr.
We arrived back at Peel street a bit later than usual, but all agreed it was a great ride, even with the setbacks we had.
James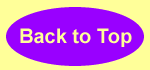 TDCC Coasters Budgewoi and Lake Munmorah Lake loop ride 21-08-2020
Today's mystery ride took us to Budgewoi, then Lake Munmorah, Doyalson, Blue Haven, San Remo, and back to Toukley via Charmhaven, and Gorokan to the mysterious Jenny Dixon Park. Jenny Dixon Park has a history that says a ghost inhabits the surrounding area. I was wondering where the name of the park came from, I always thought it was the name of a important person from past history, but it is named after a ship (Jenny Dickson) that was wrecked before the lighthouse was installed, and someone got the name wrong.
On leaving our homes the riders reported no wind, and mild temperatures, but on arriving at Jenny Dixon a cool westerly breeze had sprung up, and made conditions a bit on the cold side, so we were all rugged up.
We had nineteen riders, Chris was the ride manager and Warwick the sweep, the marshals at various times were Viv, Rolf, and Paul. The other riders were Robyn, James, Carol, Barry, Mike, Linda, Daryl, Merrilyn, Graeme, Lindley, Keith, Debbie, Pedro, and Kerry.
Doug turned up to check on how things were going, and Westley arrived on his bike having cycled from Buff Point. Westley tells us he is taking it easy after his operation, and is doing around 20km at a time, hopefully he will join our rides again in about a month.
While we were waiting for our ride instructions Paul rang Col, and put him on loud-speaker. Everyone wished Col well, various conversations were going on at the one time making it hard to work out what was said, however Col suggested he might join us for coffee.
As usual we set a good pace to Budgewoi only to be held up trying to cross C.C. Highway. After a pit stop at Budgewoi, we headed for Elizabeth Bay, but the winds on CC Highway impeded our progress, and some of us found it hard going. After leaving Elizabeth Bay, our next stop was in front of the Doctor's surgery on the Pacific Highway, some of us joked most likely everyone of us could have had some sort problem to report, but we soldiered on towards Doyalson.
At Doyalson, Chris advised that we would add the Blue Haven loop to our ride, as he felt we did not have enough kilometres under our belts, also the coffee groupies would have turned up too late to greet us.
Shortly after our arrival at San Remo for coffee, Danny, Brenda, and Col arrived, to our pleasant surprise. Col looked very fit and happy. Hopefully it will not be too long before he joins our rides again. Due to us arriving early, Gemma did not have time to have her hair done, and her nails painted, so she decided, like any glamourous girl, not to come with Danny and Brenda.
Mike, Rolf, and Pedro decided to try the Charmhaven nursery coffee shop for a change and left us at San Remo.
After coffee, the main group left for Jenny Dixon via Gorokan, while Keith and Debbie returned via Budgewoi.
Although the conditions were not the best for riding, we still enjoyed ourselves.
Oh, about Jenny Dixon, there is supposed to be a female ghost who hails a lift in the area. On our arrival at Jenny Dixon, she is nowhere to be seen. Apparently a young woman was murdered there years ago, check Google for details if you like ghost stories.
The ride was around 34km, the average speeds were around 20km/hr, and we climbed around 230 metres.
James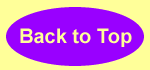 TDCC Grp 2 Report for Cessnock to Millfield loop.
Only eight brave riders ventured out in the windy cold conditions that we encountered on our arrival at Cessnock. The riders were Warwick, Robyn, Debbie, Keith, James, Hans, Rolf, and guest rider Harrison (aka Harry) who is one of Keith's Grandsons. Warwick was the ride manager, and Rolf the sweep. Due to the small number of riders, we did not need marshals, as Warwick incorporated extra stops into the ride.
This ride differed from previous rides that we have been on in the Cessnock area, in that we did not leave Cessnock and crossover Vincent street before going left onto Wollombi road. This time we headed East back towards the coast, and then turned left at Neath Road, and continued for 10kms or so before meeting up with Cessnock road, where we turned left, and continued back to Cessnock, before joining Wollombi road which took us back along the route of previous rides.
As with previous rides around the Cessnock area, it was great to see many of the old hotels still in place with their magnificent architecture. Where have all the great architects gone?
Getting back to the ride, after we completed the previous-mentioned loop to arrive back in Cessnock, all members of the group said how much they enjoyed that part of the ride, due to lack of traffic on Neath Road, and generous bike lanes on Cessnock Road.
Thankfully, Warwick set a relatively gentle pace, as he was taking into account that 18-year old Harry was having his first long ride, and explained that he may lack fitness. Warwick was excited about Harry being a possible future member, and someone mentioned they recognised the bike Harry was riding, turns out it has been ridden by Pedro.
After leaving Cessnock we headed for Millfield, going through some nice countryside vistas in the locations of Bellbird Heights, no Bell Birds to be heard, then Pelton, and Greta Main. This part of the ride included some undulating sections (lots of serious hills, and fast downhill sections), with a tortuous little hill after Bellbird Heights testing us all out. Warwick recalled a ride a few years ago where all riders walked up the hill, some of us also remembered that occasion.
When we arrived at Millfield we turned left, and headed for Paxton. On the way to Ellalong we saw some beautiful scenery, including Ellalong Lagoon, which is home to lots of Platypus or Platypuses if you are a scientist. The ride to Quorrobolong passed along roads with nice-sounding names, especially Sandy Creek road. As with the earlier part of the ride to Millfield the roads were a challenge with flat sections of road hard to find, lots of undulating roads, as one of our longest serving members (his name starts with a P) would say.
Before we got to Quorrobolong, we turned left at Quorrobolong Road, and headed for Kitchener. The road to Kitchener was exciting in parts, with long down hill sections including some high-speed windy bits that kept our brains on the job. In no time we passed the Khartoum hotel in Kitchener, aptly named for those with a knowledge of history. From there it was a short ride back to Cessnock where we settled in for some lunch. Due to the high winds some of us left a bit earlier for the comfort of our cars.
Congratulations to Harry for the effort he put in, and to Rolf and Keith for their encouragement to Harry along the way when the going got tough.
The general consensus from our riders was that it was a great ride, probably one of the best we participate in, hopefully next time more riders will join us.
We did not sight any of our coffee groupies today. We checked out Khartoum hotel, just in case Gemma was there, but no dish-lickers in sight.
The ride was around 50km, the average speeds were around 20km/hr, and we climbed around 520 metres, which is more than the usual ride.
James
The whole Coasters Crew at River Reflections, Tacoma, except for Carol behind the camera - 14 August 2020
The Skylarkers rode up to Marks Point today, 65-70km, via Birdie Beach lookout, slowed down by Tony having 3 flat front tyres. Well done guys!

Coasters - TDCC Coasters Mystery ride 14-08-2020
Today's mystery ride took us to Budgewoi, then San Remo, Charmhaven, Warnervale, then back to Wadalba, Wyong, then River Reflections Café for coffee, and then back to Jenny Dixon.
The weather at the start of ride was a bit chilly, and everyone was rugged up due to the cold westerly wind that was blowing.
Before the start of the ride Paul gave us an update on Col's heath, he is out of hospital, and progressing well, Paul asked us not to ring Col, but to communicate by email or SMS etc.
Eighteen riders turned up at the start, plus Doug who rode home again without entering the ride, and Pedro who showed up to have a chat. Doug was going to have a private ride with Mike, but Mike must have slept in as he was not sighted by Doug, and no evidence of a ride on Strava.
Chris was the ride manager, and Warwick was the sweep, Carol and others acted as marshals when required, thanks to these riders for organising the ride.
It was good to see our Senior committee members all on the same ride, our President Warwick, our Secretary Barry, and our Treasurer Linda.
The riders today were as mentioned plus Robyn, Paul, James, Ray, Debbie, Lindley, Graeme, Merrilyn, Linda, Barry, Estelle, Daryl, Viv, Alan, and Marie. As Alan does not ride very much with us, it was nice to see a new face and have a chat.
As usual the ride to Budgewoi was at a fast clip. We were held up crossing Scenic drive due to the amount of those pesky motorists on the road. On arrival at Slade Park with a short break, we headed for Buff Point's Edgewater park, where we had another short break, loads of chatter was heard within the group.
Chris gave instructions on the next part of the ride, unfortunately due to loss of hearing within most of our riders, the instructions were not heard by those standing further than a few metres away. As the pathway to San Remo was under water, we travelled by road to San Remo, then crossed that nasty little walkway over the Wallarah creek.
On arrival at Charmhaven, we tried to cross the Pacific Highway, took longer than usual, must have been people rushing for the specials at Harvey Norman, and Bunnings. Next, after visiting the Warnervale Wetlands we headed along Sparks road, and turned left at Virginia road, then right at Warnervale Road, and headed towards Warnervale.
We were about to cross the railway line when the track bells rang, and the gates came down, a massive goods train blocked our way, our friendly group started waving at the driver, he responded in kind, and gave us a blast of the train's horn, laughter all around.
After crossing the railway line, we pulled up one hundred metres down the road. Apparently confusion reigned in the leader's group, we were lost. After much consultation we did a U-turn, and headed back over the railway lines. While we were stopped Viv passed my rear light to me. My home-made Heath Robinson device had broken off due to metal fatigue, Central Coast roads at fault, thanks Viv, saved me $100.00 or so.
From Warnervale we headed to Wadalba, bypassed Sam's Bakery one of our favourite places for coffee, then headed to Wyong via Pollock Avenue. On arrival at Wyong toilets we stopped for a compulsory comfort break. Our original plan was to go to South Tacoma, but due to the earlier diversion we did another U-turn and headed for the River Reflections Café.
On arrival at R.R. Café we were greeted by Danny, Brenda, and old faithful Gemma, who has been on her best behaviour so she could come and greet us. It must be said, she was in a most excitable mood, and greeted all newcomers and cars with excited vocals.
Just as we settled in for coffee, another two of our nicest members, Jenny and Kerry, arrived to have a chat, they circulated amongst all their friends with laughs all around.
As it was Ray's last ride before returning to England, we all gathered for a group photo, see our web page (above) for the photo taken by Carol. After wishing Ray all the best we headed back to Jenny Dixon pleased with ourselves. A very enjoyable ride, thanks to Chris for the extra bit of Mystery.
Thankfully, no incidents or accidents to report. We rode around 49km, and from Strava the average speeds were from 18 to 19km/hr.
James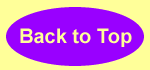 Keith M, Ray, Carol, Azi, Estelle (pink), Hugh, Virginia and Chris - Group 2, Wadalba 12 Auguat 2020. Photos by Nicolette
Group 3 - Report on Morpeth Ride 12/08/2020 I was elected as leader, but only after I promised to actually finish today's ride. Darryl No.2 grilled me after my bike fell apart on the Hinton Rd. last time we rode. We started with ten riders, Hans, Jenny, Darryls No.1 and No.2, Rolf, Jill, Trevor, Lyn, Robyn, and me. Rolf was elected sweep, by himself, and we set off looking for a toilet as the closest one was locked. Hans and Jenny found one at Woodberry and joined us soon after the start. We should look at this for the next ride.
We travelled at about 18 kmh for the whole ride and every time I stopped the group were all together, even at the top of the Hinton hill. We had started with a cloud cover and a temperature around 14°C but when we reached Hinton the temperature had dropped noticeably. We stopped at Morpeth, in the park, socially distancing and sent some members to find coffee while the rest kept an eye on the bikes. The coffee was good, purchased at the Bakery, and one of our number also purchased a pie that received the thumbs up.
We left Morpeth under darker skies and the radar suggesting rain. Down Duckenfield Rd. over the very bumpy road at a faster speed due to the colder temperature and the threat of rain. We arrived back at Tarro without stopping and were able to pack up and leave before light rain started to fall. All were happy and dry after a 44 klms ride through beautiful, lush countryside on quiet country roads.
Warwick


James, Lindley, Virginia, Ray, Keith M, Estelle, Paul, Hugh, Danny and Azi, Sam's Bakery - 12 August 2020

Group 2 report - TDCC Grp 2 Wyee loop ride report.
Due to circumstances beyond the control of our ride manager, today's ride was changed from the advertised route. The cycle way from Budgewoi to San Remo was flooded, and Bushell's Ridge Road was muddy from the recent rain, and not suited to our bikes with narrow tyres.
The route was therefore changed, so that we cycled to San Remo via the Corso at Charmhaven, from there we cycled up the Pacific Highway, and turned left at Wyee road, and headed for Wyee, at Wyee we turned left into Gosford Road, and continued to Hue Hue road, turning left at Sparks road, from where we then made our way to Wadalba, via Minnesota road, where we planned to have coffee at Sam's bakery, we returned to Peel street via Wahroonga Road, and the normal route to Toukley.
The weather was completely different to last week, today's temperature was around 13°C, but with no wind to chill us down, in fact there was no wind at all, so it was very pleasant.
Paul gave us a report on the health of our fellow riders who are out action at the present time. He advised that Col has a lung infection, but is slowly responding to treatment, Paul mentioned, thankfully, that it was not Covid-19.
We had 15 riders turned up for the ride, Paul was the ride manager, the other riders were Debbie, Virginia, Carol, Estelle, Chris, Hugh, Keith M, Keith A, Lindley, Mike, Azi, Ray, James and Keith A's grandson Scott who was a guest rider. Carol, and Chris acted as Marshalls, and James was the sweep.
Doug rode from home to Peel street, and returned home without joining the ride, he is feeling a bit better, and wanted to test himself out before attempting a bigger ride. Pedro also turned up in civvies just to say hello to his friends. It was great to see Keith M, and Azi back on their bikes again after their recent spills, a bit scarred but willing to have a go, a great effort from the guys.
As usual we set a good pace to Aldi, with all riders getting through the lights in one go. Our first stop was at Harry Moore Oval, as all were present, we headed for Gorokan keeping up a good pace. After another stop at Gorokan, our next stop was San-Remo, from there we ventured around the back streets of Blue Haven, and eventually made our way to Doyalson, and as mentioned turned into Wyee road, where we had a short break. Paul advised that there were many potholes in Wyee road, so be careful, Paul was correct.
On arriving at Wyee, we turned left into Gosford road, and then made our way to Hue Hue road, where we had another stop, to discuss safety on Hue Hue road. Paul gave us a speech about the narrow borders of the road and mentioned the steepness of the road required extra attention.
After safely descending the hill we turned left into Sparks Road, and headed for Sam's Bakery, Wadalba. On the way, Mike lost something from his bike, and by the time we recovered the Peloton was far ahead, so we made a super human effort to catch them, eventually we caught them at traffic lights near the Lakes Grammar school. Mike left us at this point as he had matters to attend to at home.
Debbie, Keith, and Scott left us not long after, and cycled home. Chris mentioned that Scott, who was up the front of the ride at all times, looked a really good rider, and could have pulled away from us seniors at any time. Not knowing the way, he had to stay with us, it was obvious that he enjoyed the ride, and it was good to see a younger cyclist in our group.
The rest of us headed for Sam's bakery for a well-earned coffee, our friends Danny, Brenda, and Nicolette were there, but Gemma was nowhere to be seen, as she had been a naughty dog, and Brenda decided to put her in the naughty corner.
As this was most likely the last time we would see Ray Schofield for a while, our group wished him well for his trip home to England, and nice words were said about Ray by Paul, and other members of our group, Ray also responded with nice words about us.
After coffee we headed for Peel street with no incidents to report. Virginia and Chris left for home around this time as they had ridden to Peel street.
The ride was around 44km long, from Strava the average speeds ranged between 18 to 20km/hr. From the B.O.M. web site, the temperature ranged between 14 to 16°C, with the wind mostly NNE around 15km/hr.
Thanks to Chris for his input, and Danny for reviewing, and editing our reports. [You're welcome]
James
Heads down, bum up, morning tea ahead - 12 August 2020
Group 1 ride
A team of serious riders (you should see Ric's photos on Strava) headed for Munmorah, down the highway to Wyee Road, towards Morisset and turn right at Rutleys Road, visit Mannering Park, back to the hwy then return (I think).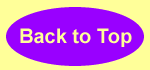 TDCC Coasters Budgewoi Like loop ride report
The weather Gods had a fight over what type of day it was going to be, after a bit of a battle the Rain God won, and decided to rain on our parade, however this did not stop some of our brave riders from attempting a ride. Four of our most optimistic riders fronted at Jenny Dixon, they were Debbie, Chris, Rolf, and Keith, another 5 non-riders turned up to give them some encouragement and have a chat, they were Paul, Pedro, Mike, Doug, and James.
After much discussion our valiant group decided to loop Budgewoi Lake. Chris advised by the time they had got to Budgewoi, the heavens decided to open, so enough was enough, our riders took the hint, Debbie and Keith headed home, Chris, and Rolf decided to go for coffee at Norah Head, the rain was so troublesome that Rolf decided discretion was the better part of valour, and decided to head for his beloved van and head home. Chris was left with no alternative but to ride home to Wadalba, he advised that he was drenched by the time he had got home, but after a quick shower he was feeling a lot better. No coffee groupies sighted today.
Thanks to Chris for advising the details of the short-lived ride.
From Strava Chris rode 38km at an average speed of 18.4km/hr in temperatures around 11°C, great effort Chris.
James
Don't think the Skylarkers rode today, too smart for that. Brenda and I had lunch at the Old Milk Factory, then drove to Yarramalong, then up Bumble Hill and back via Peats Ridge and the M1, Danny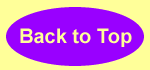 TDCC Grp 2 Bateau Bay Beach loop ride report.
Today's ride was as planned, and as advertised on the club web page, except for a short detour around the road works at Bateau Bay beach.
After the great weather last week, today's weather was a bit cooler. On arrival at Peel Street, the wind was blowing in a WNW direction across the lake, with gusts of 35 km/hr, the temperature was 14°C with a wind chill factor giving an apparent temperature of 7°C, no wonder it felt cold, at the end of the ride the temperature was 15°C with an apparent temperature of 11°C (from BOM web site). Well done to those riders who turned up to brave the elements.
As our old mate Paul F turned 80 yesterday, we all sang happy birthday and when we finished Paul made an announcement about some of our riders in the sick bay. Col was not feeling well but is on the mend, Doug is having tests done, and it waiting on the outcome, and Keith is recovering from his fall last week, probably off for another week, and Danny is progressing nicely after his Op, as is Pam who had hers on the same day. Nicolette is close to 5 weeks in and is looking good.
Paul was the ride manager, and Warwick was in charge of the tail. We had 3 riders from group 3 joining us today as group 3 were short of numbers, so we had the pleasure of the company of Jill, Trevor, and Rob, this made a total of 16 riders. Paul said he was going to take it easy, though it still felt like we were going at a good pace as we headed for William Barrett Drive (WBD). On arrival we were met by Pedro in his little red Kia. As I could not hear his conversation with the riders at the head of the Peloton, I guess he just wanted to see our friendly faces, as he did not join us for coffee later in the ride.
Paul told the faster riders they could go ahead if they wanted to stretch their legs, which they did, some of us struggled a bit along WBD to The Entrance due to the wind, and we had split into 4 groups by the time we reached the North Entrance. Unfortunately, Michael or Azi as he is generally known came to grief on Hutton Road at the North Entrance, just up from where the nasty magpie resides. As Azi was behind the lead group, they did not notice he was in trouble. The second group was out of sight of Azi, and did not see his accident. Unfortunately he hit the rear of a parked car and sustained injuries to his head, and abrasions on his arms. Thankfully, neighbours in the area heard the noise, and came to his aid. Shortly after, an off-duty Fireman stopped, and he rendered First Aid while the neighbours called the ambulance. One of the neighbours stored Azie's bike, which was badly damaged, club members organised to pick up the bike later today. At the time of writing we are not sure of Azie's condition or when he will be released from hospital. Club members discussed with Azie that he should ring them when he wanted to be picked up from hospital. Thanks to the Fireman and neighbours in the area, plus our bike club members who assisted Azie.
After a delay of half an hour or so, we headed for the Entrance bike track, crossing the Entrance Bridge was a challenge, and we thought that some of our more slender members might get blown into the lake, the wind was so strong. From the Entrance bike track we followed the planned route to Bateau Bay beach except for the detour mentioned earlier. Bateau Bay beach looked glorious, and we spent a good 10 minutes or so admiring the sights, the C.C.Council have done a good job with the car park, facilities, and viewing area.
Paul then set a blistering pace back to the Entrance where we settled in for some of the best coffee in the area at the DCE cafe, as usual we were greeted by our self-called Coffee Groupies, Pam, Richard, Nicolette, Brenda, Gemma (the doggie) and Danny who must be getting better as he was swinging his walking stick around with gusto to make his point of view.
After our coffee break, we headed back to Toukley in dribs and drabs, expecting the wind to give us assistance, but unfortunately as it had a big Westerly component we were disappointed.
Warwick, Robyn, Lindley, Rob, and James were the only riders to return to Peel street as the other riders had gone straight home, as they had ridden to Peel street. We asked Rob how did it feel riding with the élite group 2 riders, and he said it was hard, but it would definitely make him a better rider.
The distance of the ride was about 43km, and the rider's average speed was from 18 to 20km/hr.
James
Further old reports can be obtained from the Website manager.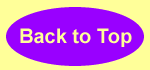 Home Page | What to bring | Where to find us | Ride Calendar