The

Toukley & District Cycle Club Inc

was created to provide recreational cycling for the mature-age rider, our members ranging in age from the mid-forties to the eighties.
However, age is not important and we welcome any bike rider seeking recreational cycling in a social and friendly environment. Club riders have both regular bikes and e-bikes.

Our rides cover the Central Coast and lower Lake Macquarie area. There are also occasional Out of Town (OOT) rides and cycling holidays.
We are fortunate to have the cycle-conscious Central Coast Council, which has provided some of the best and most scenic cycle paths and quieter cycle routes available within a relatively short drive from either Sydney or Newcastle.
The Club has three riding groups that ride on Wednesday and Friday mornings:
Group 1: Typical rides 70km+ at an average overall speed of 23-25kmh, cruising speeds on level roads at 28kmph+
Group 2: Typical rides 45-50km at an average overall speed of 18-20kmh, cruising speeds on level roads at 22kmph
Group 3: Often offered a different starting point to Group 2 for a shorter ride.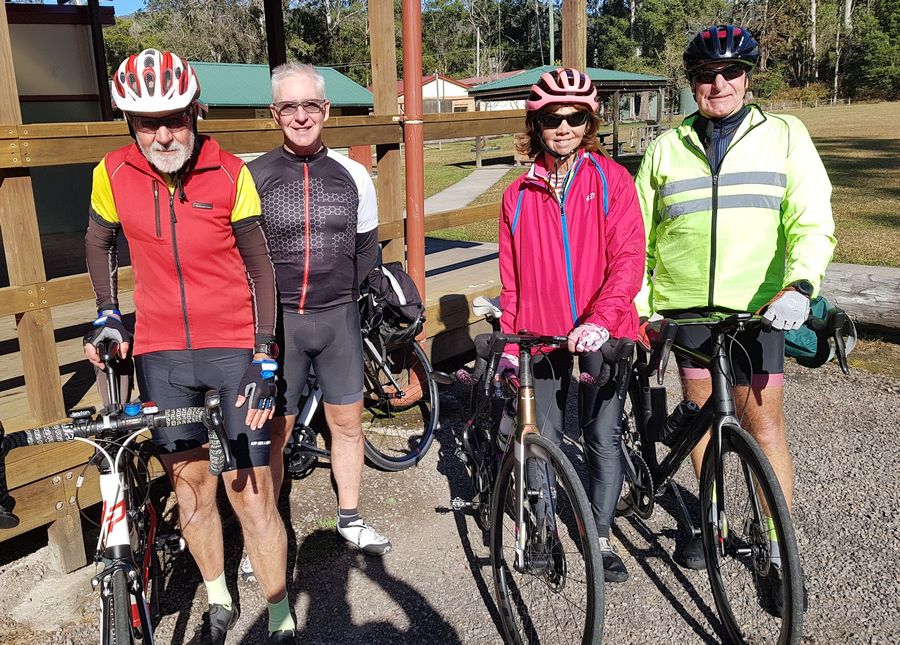 Group 1 - serious riders at Mandolong